AppGallery launches cult RPG game Epic Seven with exclusive in-game packages and generous player coupons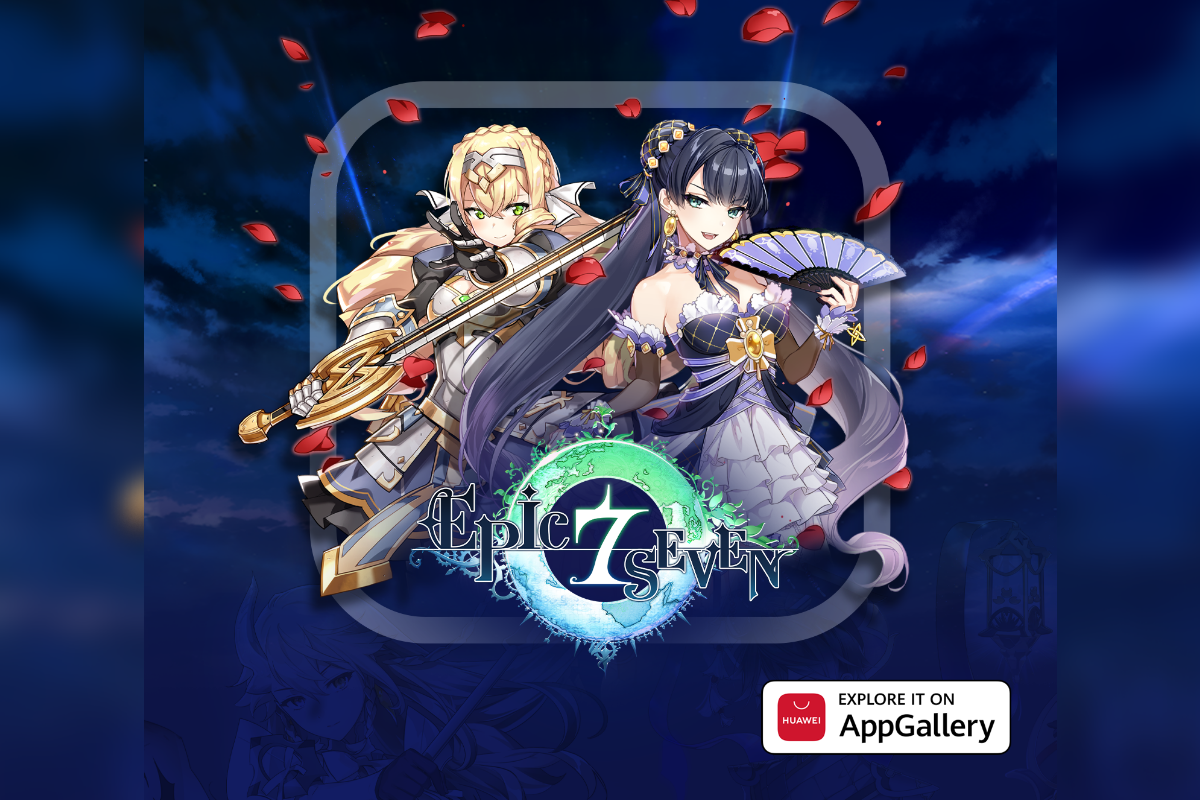 Reading Time:
2
minutes
Huawei has brought in the legendary mobile turn-based RPG game Epic Seven onto its app platform AppGallery, making it available to millions of its mobile and tablet users in Europe and worldwide.
The game, which can also be downloaded by non-Huawei users¹, is heavily supported by a raft of AppGallery welcome offers, including a whopping 50% discount coupon to allow players to purchase in-game packages, a 15% points back launch pack, and other customized deals during in-game progress.
Epic Seven has built a cult following, becoming a global phenomenon among Hero Collecting Role Playing Games (RPGs), also known as gachas. At base level, players need to acquire in-game currency through gameplay to be able to progress further. In the game, players gather a powerful army of Heroes to fight the Archdemon, who wants to destroy the seventh world. They lead their characters through the main storyline and own side stories to acquire different skills and special abilities that they can use during combat.
The game is widely regarded as one of the most beautifully created mobile games of recent times, with unique cinematic animations and a distinct art style that creates a full anime experience. The game is often likened to watching a high-budget Anime, with the difference that players are actively participating in the game and creating their own stories.
Epic Seven even has its own user-moderated support wiki page to help players make the most of its sophisticated and rich storylines, learn about character strengths, battle sequences in PvP activities, and game play strategies.
"The AppGallery team is made of gamers, which explains our strong connection with our audience. As such, we are thrilled with the launch of Epic Seven, both for the opportunity that this opens for us to keep delighting our core users, and for ourselves as fans of immersive manga-style sagas full of impressive animations of magic skills, extravagant characters, impossible weapons, and challenging adventures full of adversaries. We hope all our AppGallery users will have as much fun with this game as we did. And to sweeten the launch even more, we enabled some exclusive gifts for every mobile phone user accessing AppGallery," said Jaime Gonzalo, VP Huawei Mobile Services Europe.
Epic Seven is free-to-play friendly, with over 15 million downloads as of January 2023. It was developed by Super Creative and published by Smilegate, a video game publisher from South Korea.
ComeOn Group renews sponsorship deal with Sliema Aquatic Sports Club and Sliema Wanderers FC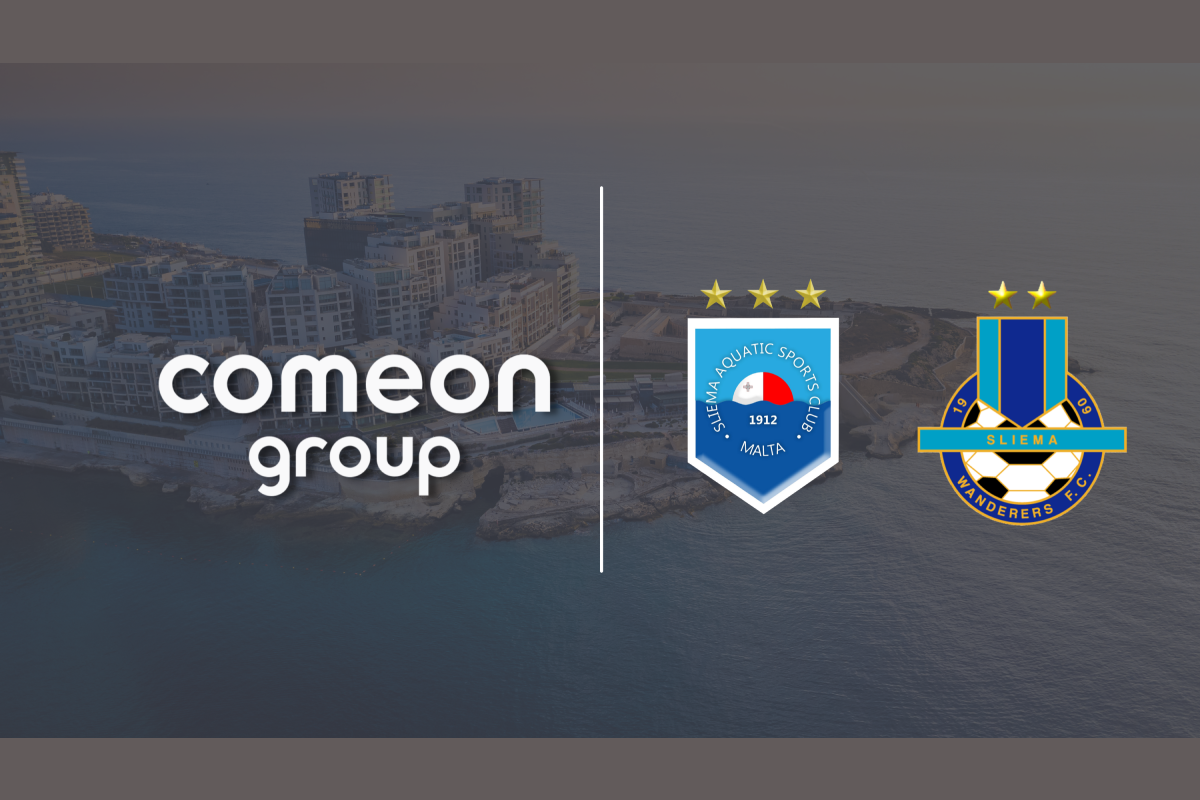 Reading Time:
2
minutes
Award winning iGaming operator ComeOn Group announced renewing their sponsor partnership with Malta based sports clubs Sliema Aquatic Sports Club (ASC) and Sliema Wanderers FC. The sponsorship is a way for the Group to continue supporting the localities close to their headquarters in Malta. ComeOn Group and the two clubs are now embarking on another year of success and exciting projects in order to further anchor the partnership for the benefit of their local community.
Last year the sponsorship was kicked off by a launch video, which was a way for ComeOn and the two clubs to show the mutual cultural fit and foster a sense of community through sports.
Daniela Vella, Chief Operating Officer at ComeOn Group, said: "Sliema is very close to us being the first location of our offices, and even though we have moved some metres up the waterfront, we have found synergies with both teams and their path to success. Both teams tie in well with our values, especially the Run Together The Group is also focused on giving back to the communities with its CSR strategy being a key, strategic pillar and sports plays a vital role in nurturing teamwork, and leadership skills."
ComeOn Group, highly ranked by EGR Power 50, is a tier one operator on the island with their headquarters based in the modern office facilities of Spinola Park. ComeOn Group has more than 560 employees spanning over 53 nationalities globally, with Maltese being the biggest nationality represented in the headquarters. ComeOn Group has been present for over 13 years on the island, employing over 250 people with 50% of its workforce being female, further anchoring their presence and commitment to Malta.
ComeOn Group works hard to preserve their award winning culture and the company continuously develops their people strategies to retain what is most important to them: their people. An important way to do so for ComeOn is through their extensive Employee Assistance Program (EAP) that serves to offer help to employees when they are experiencing a tough time. The program is a part of ComeOn's overarching CSR strategy where the focal point is mental health and wellbeing. Another important part of ComeOn's EAP is the wellbeing allowance employees get each year to spend on activities aimed to boost overall physical and mental health.
For ComeOn and the two teams, sports and active lifestyle is something that goes hand in hand with boosting mental health and wellbeing, hence the importance of the continuing partnership.
Frank Testa, Club President of Sliema ASC, added: "It is with immense pleasure and gratitude that we renew our collaboration with ComeOn Group. Without the involvement of such organisations it would not be possible for clubs like ours to continue to work towards achieving our targets. As we move into a new era with our excellent prospects, we are delighted to continue the journey with ComeOn."
Rupert Perry, Club President of Sliema Wanderers FC said: "We are immensely grateful for the unwavering support of our valued sponsor. ComeOn's commitment to our mission has been instrumental in our success. As we look ahead to the future, we are excited to continue this journey together, creating lasting impact and achieving new heights of excellence."
John Wright Joins Kwalee As VP of Mobile Publishing: Trades Unity For The Billion Download Studio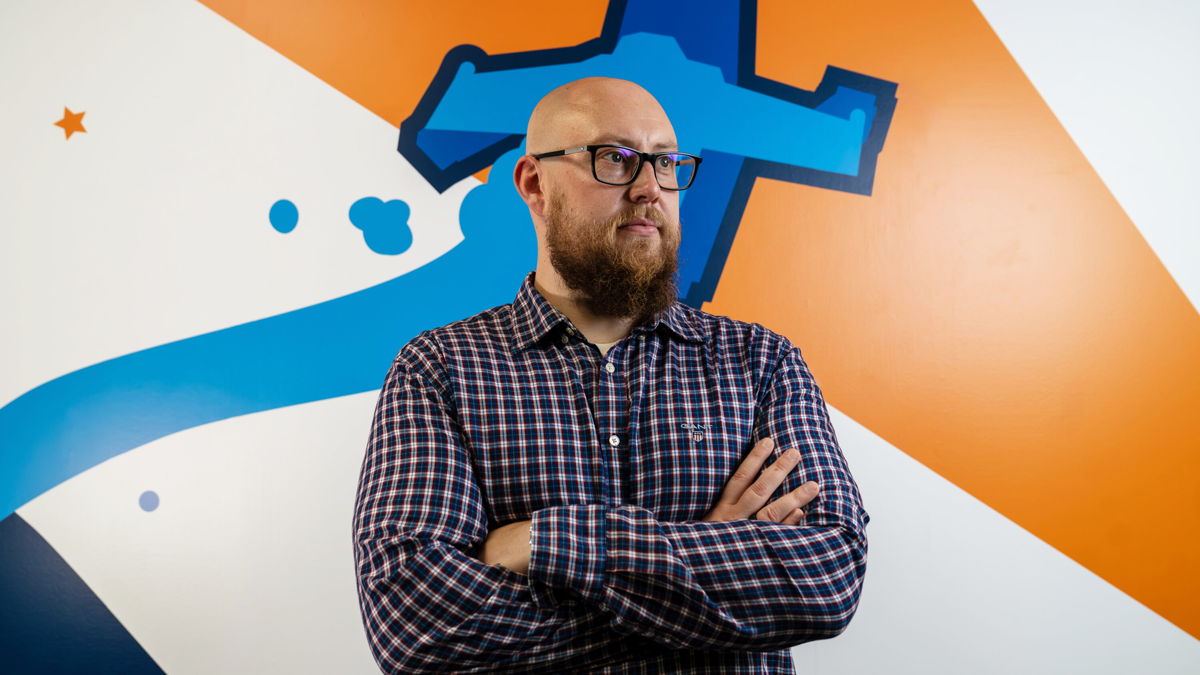 Reading Time:
2
minutes
Wright's leadership will reinforce Kwalee as the publisher of choice for top mobile game developers, drawing from his legacy at Luna Labs and ironSource.
Kwalee, a UK and global mobile, PC and console games developer and publisher, is thrilled to announce the appointment of John Wright as the new VP of Mobile Publishing. John joins the Kwalee team on the 2nd of October and will revamp the studio's strategy to sign, launch and scale the games of external studios.
A passionate gamer and 15 year mobile industry veteran, Wright's mobile journey saw him swiftly climb the ranks at app monetisation and distribution platform ironSource, relocating from London to the HQ in Israel during a pivotal phase in his professional growth. After returning to the UK, Wright re-entered the startup ecosystem by joining mobile app marketing outfit Luna Labs as their VP of Operations. With his leadership, Luna Labs witnessed significant and rapid growth. When ironSource acquired Luna Labs, Wright came full circle back to his former company, this time as the Head of Operations for Luna. Following ironSource's merger with Unity, Wright transitioned to become the Head of Client Success for the Luna division within the wider Unity organisation.
Kwalee's mobile publishing team is a proven hitmaker, backed up by a large in-house studio, helping developers scale games successfully with marketing, monetisation and game design expertise. John Wright joins after Kwalee achieved the milestone of 1 billion downloads in 2023 and has won Best Publisher (TIGA and Mobile Game Awards, 2022).
His strategic priorities as he starts the new role are to deepen the support offered by the publisher to developers, improve its efficiency to best serve the global community of mobile gamemakers, as well as emphasise Kwalee as the number one choice for developers close to home in the UK.
During his tenure at ironSource, John was a director in the newly formed and industry renowned "unified team" during the advent of the Hyper Casual boom, collaborating with industry players such as Ketchapp, Rollic and Homa. He helped them achieve exponential growth as an early innovator, seeing the value in combining the strategies of monetisation, mediation and user acquisition activities. John Wright has an enviable record of launching over 100 mobile games globally and managing over $1 billion in client spend.
His vast experience includes joining early-stage startups in pivotal business roles, growing them quickly, and leading large, multi-disciplinary and remote teams. Known for his ability to inject vitality into businesses, John will use his partner-side expertise to drive growth at Kwalee as he moves developer-side.
David Darling, founder and CEO of Kwalee, remarked, "John and I have a strong relationship already, working closely together, having first met a decade ago when we launched TENS!. Seeing his trajectory and achievements since, especially with Luna Labs and ironSource, it's clear why he's the best fit for us. We're eager to tap into his vast experience, enhancing our developer relationships and publishing capabilities."
John Wright shared his enthusiasm about the new role, stating, "Having worked with Kwalee as a partner and admired their innovation over the years, I'm thrilled to move across the table. We know it's a challenging landscape post-IDFA, so small to medium-sized studios need a heavyweight publishing ally to help them achieve the highest level of multi-million dollar success. At Kwalee, I will champion developers. Our relationship will be symbiotic, understanding their needs as partners and clients."
Embracing the rich British mobile developer community while setting sights on global expansion, John is poised to steer Kwalee's Mobile Publishing into its most profitable and successful era yet.
Aviator to Take Players in Portugal on the Flight of Their Lives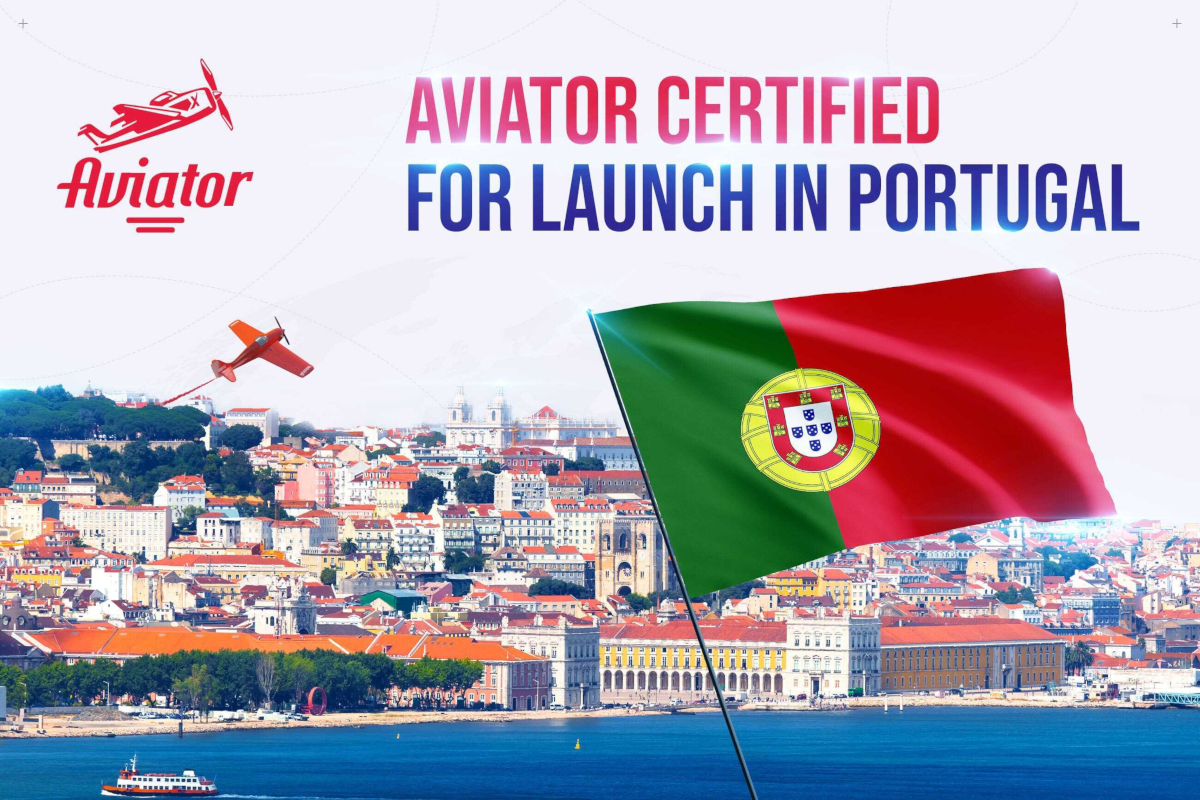 Reading Time:
2
minutes
World's number-one crash game certified for launch in fast-growing online casino market
Players in Portugal, get ready to strap in for the flight of your lives. Spribe, the developer behind the number-one crash game in the world, Aviator, has been cleared for take-off in accordance with the most recent Portuguese regulations.
Aviator is the original crash game and since it took to the skies in 2019 has become one of the most-played games of all time. Today, it has more than ten million monthly active players with 160,000 bets being placed every minute of the day.
Aviator uses the increasing curve format with a plane that takes off and flies into the sky. As it climbs higher, a win multiplier climbs with it. The player must decide when to cash out; go too early and the win is small but wait too long and the plane flies away with their stake and accrued winnings.
Social interaction is at the heart of the game with players able to chat throughout their session. It's multiplayer, too, with players competing with others on the leaderboard.
Aviator delivers fast-paced action thanks to its seamless user interface that has been designed for mobile play. Engagement is taken to the next level through bonus features including free spins and rain promo where players can make it 'rain' free spins in the chat.
Spribe is on a mission to launch Aviator in all regulated markets and the approval in Portugal is a major step forward in this regard. BMM Test Labs carried out the certification shortly after Portugal added 'crash games' in the regulations earlier in the year.
Operators in Portugal can now add Aviator to their lobbies and allow them to see what all the fuss is about by playing the most popular crash game on the planet for the first time.
"We are on a mission to launch Aviator in all regulated markets across the world so being given the green light to enter Portugal is a major moment for us," the Chief Commercial Officer for Spribe, Giorgi Tsutskiridze, said. "Aviator offers an experience like no other; it's fun, fast-paced and highly social. This has made it a big hit with players but especially those in the lucrative but hard to engage Millennial and Generation Z demographics.
"Operators in Portugal can now provide these experiences to these players by adding Aviator to their game lobbies for the first time, allowing them to join the ten million players that go for the ride of their lives every month."