MGM Partners with Robb Report Hong Kong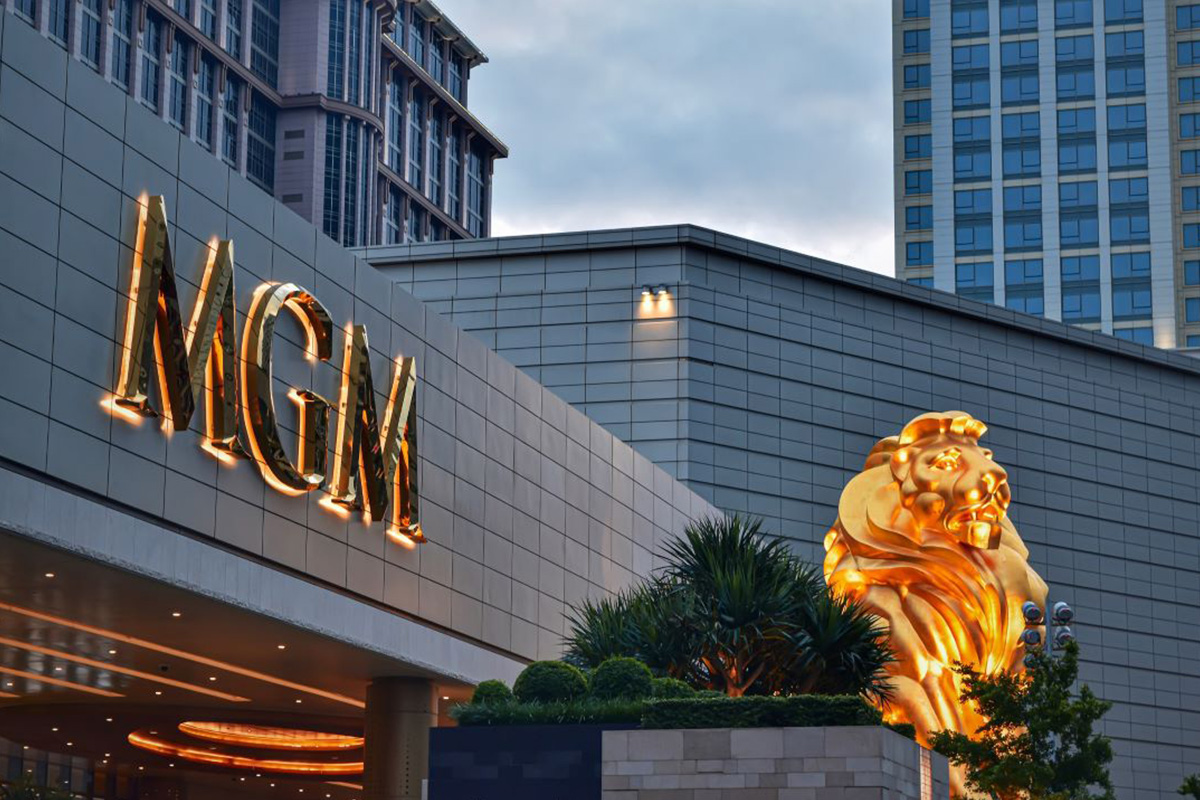 Reading Time:
2
minutes
MGM has entered into a long-term partnership with the international and prestigious luxury media brand, Robb Report. Under this partnership, Robb Report Hong Kong, the brand's most recent addition to its international network, will work exclusively with MGM MACAU & MGM COTAI to execute local renditions of signature events for members of RR1, a private and exclusive club for high-net-worth individuals around the world.
Bringing the Robb Report pages to life, RR1 offers unparalleled access and a true community of like-minded tastemakers to partake in one-of-a-kind experiences. From first-look previews to personalised interactions with the world's premier luxury brands, and exclusive access to Robb Report's signature events, private evenings, and sojourns, members are provided with benefits that truly speak to living life to the fullest.
Culinary Masters, the first signature RR1 event to kick-start this partnership, will celebrate Macau's unique and prestigious recognition as a UNESCO Creative City of Gastronomy. Scheduled to take place this summer, this highly anticipated Culinary Masters event will feature an incredible lineup of the food world's Michelin-starred luminaries making for an unforgettable weekend of gourmet dining experiences, exquisite wine pairings, intimate culinary classes, and other tailor-made programmes with the guests' favourite chefs.
"MGM prides itself on creating original and exceptional experiences of the highest quality. We will be working in close collaboration with Robb Report Hong Kong to deliver unparalleled international events and delicacies, showcasing the rich and diverse tourism experience of Macau. We aim to achieve the transformation of Macau into a well-recognized international destination and expand the foreign tourist markets," Pansy Ho, Co-chairperson and Executive Director of MGM China Holdings Limited, said.
"We are honored to be partnering exclusively with MGM to organize RR1's proprietary events in Macau for global RR1 members. This partnership with MGM will add a new level of unique programming to our offering, and more branded experiences for the Asian market will be unveiled very soon," Tak Man, Publisher of Robb Report Hong Kong, said.
"We are thrilled to bring the best of Robb Report and our RR1 signature experiences to Macau. We've found a perfect partner in MGM, who shares our mission to deliver world-class experiences to discerning audiences," Luke Bahrenburg, President of Robb Report, said.
MOGO Executes Definitive Agreement with Nils Lahr and OrionsWave to Acquire Social Challenge Engine and Platform Technology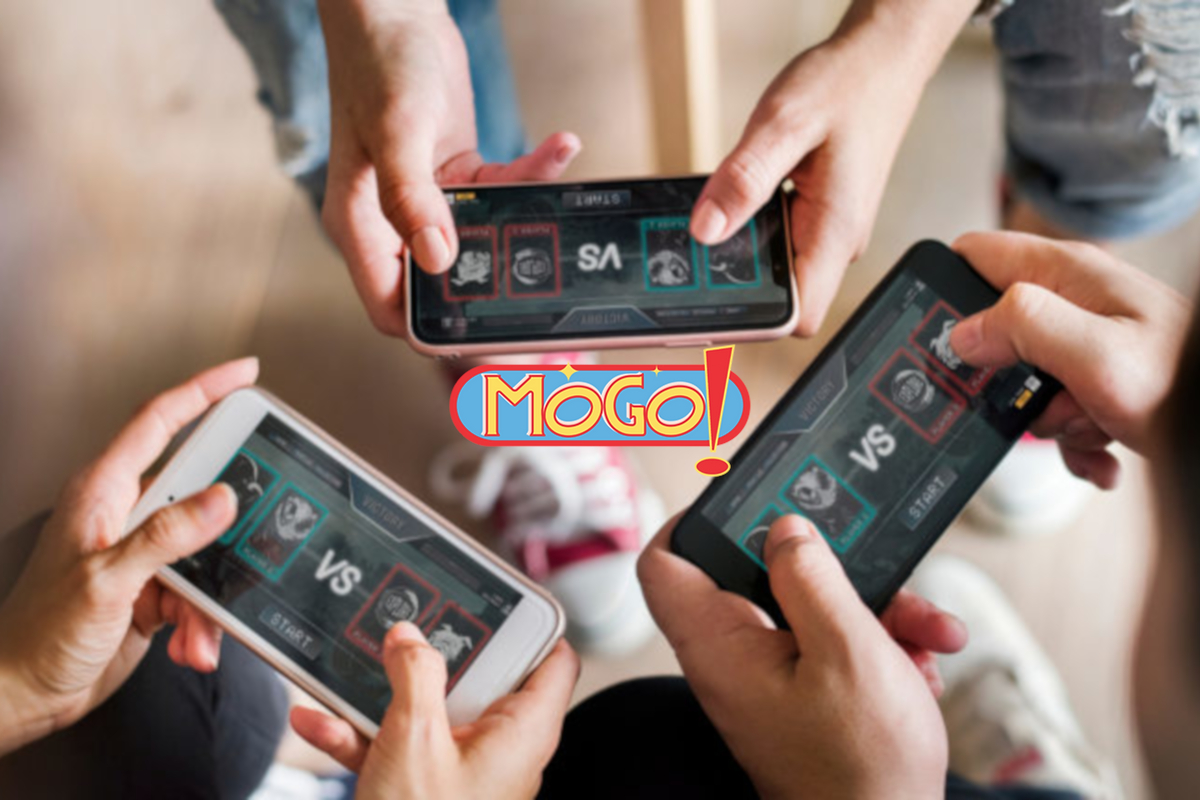 Reading Time:
2
minutes
Mobile Global Esports Incorporated (MOGO) (NASDAQ:MGAM), the mobile eSports and social platform company driving collegiate eSports tournaments, team development and data services in India, today announced that the company has executed the definitive agreement to acquire, implement and relaunch the social challenge technology developed by Nils Lahr and OrionsWave LLC.
"I'm thrilled about the prospect of bringing specific social stories to life," the founder and Chief Executive Officer for OrionsWave LLC, Nils Lahr, said. "Unlike the ad-hoc nature of Instagram or the instant gratification of TikTok, our original app, which was number-one on the app store before these platforms emerged, catered to a unique category that is still unaddressed in the market. Our aim is to add more value to social connections and infuse more fun into viral calls to action. With the advancements in technology and user experience, we're poised to bring a fresh and exciting perspective to the market."
"Moving forward with OrionsWave's social challenge technology provides the robust technological backbone required for building out the capabilities, value and offering of our MOGO social platform," the Chief Executive Officer for Mobile Global Esports Incorporated, Dave Pross, said. "We're looking forward to working closely with Nils and his team to drive gamer engagement through offering users the ability to create challenges with which to motivate player and team unity and competitiveness."
Lahr, an esteemed American entrepreneur and computer scientist, has made significant strides in the digital media and artificial intelligence (AI) industries. As the founder and Chief Executive Officer for OrionsWave, LLC, he has guided early-stage companies to success including Orions Systems Incorporated and Synergy Sports. His tenure as Reality Chief Technology Officer at Microsoft showcased his expertise in AI scalability. Holding over eight key patents in machine learning and AI, his innovative approach led to Microsoft's acquisition of Orions Systems Incorporated in 2020.
Lahr also co-founded Synergy Sports Technology LLC, a global leader in sports analytics, which recently had its IPO. His Emmy-award-winning work in streaming media has significantly influenced the digital transition of major corporations. Terms of the agreement were not disclosed.
Trinity Gaming India Signs Deal with Everdome to Build Web3 Adoption in India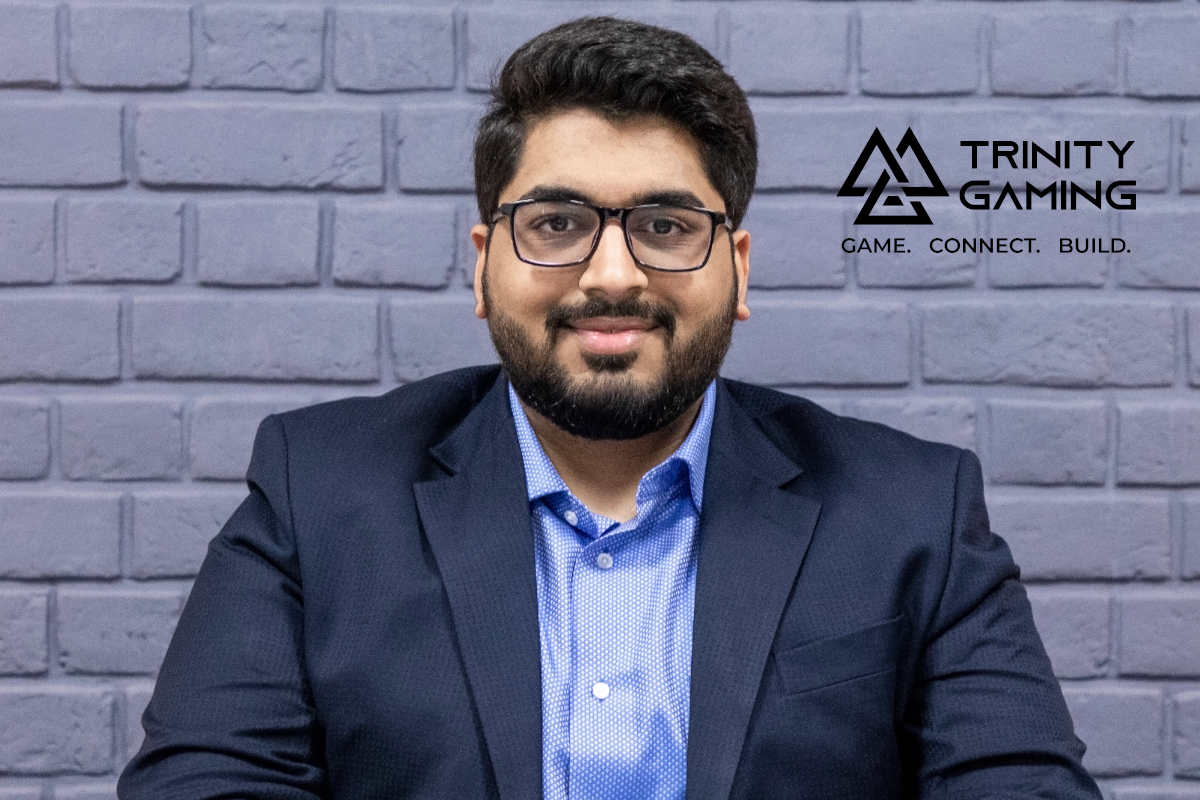 Reading Time:
3
minutes
Trinity Gaming India and EmChain to earmark land on virtual Mars to content creators, eSports organizations, brands and companies
Trinity Gaming India, a gaming content and marketing company with access to over 40 million gamers, has partnered with Everdome, a leading hyper-realistic metaverse giant, to build the first virtual Mars community.
The company aims to develop and accelerate the Indian gaming community to transition from Web2 to Web3. With this partnership, Trinity Gaming will activate the Indian gaming community towards the metaverse phase.
Trinity Gaming India will gain access to real estate on the virtual Mars and allocate space to content creators, eSports organizations, brands and companies. This will enable trade of the virtual assets and create more freedom in the play-to-earn (P2E), Web3, Crypto and NFT gaming sectors to boost their immersive experiences.
Trinity Gaming India has collaborated with blockchain-based firm EmChain FZE towards this partnership. As part of the deal, Trinity Gaming India and EmChain will train, mentor and provide revenue streams for approximately 40 million captive gamers and creators in the web3 and blockchain sector.
Emchain will ensure the development and mentorship of the content creators to help them pick pace with the technical framework of the global gaming community. The content creators will be able to engage with their audience on a deeper level, attach and grow their brand within a premium quality metaverse setting, leverage the upcoming marketplace as a location for any in-world transaction or simply create a virtual home.
Launched at the beginning of 2022, Everdome has swiftly built a community of over 500,000 supporters and circa 90,000+ unique wallets holding $DOME, the utility token, along with a series of digital land auctions with 98% sell-out and ten significant partnerships that concluded with an excellent trust score of 90/100.
"The Indian gaming community in the Web3 environment is expanding in leaps and bounds," the founder and Chief Operating Officer for Trinity Gaming India, Shivam Rao (pictured), said. "This development will provide Indian gaming content creators with a first-of-its-kind opportunity. Under the aegis of Emchain and Everdome's expertise, we at Trinity Gaming India strive to equip Indian game developers with globally-recognized technical know-how to create a truly immersive gaming experience."
"Everdome is all about making extraordinary metaverse experiences more widely accessible," the Chief Growth Officer for Everdome, Artur Kaczmarczyk, said. "Our partnership with Emchain and its network of content creators helps us in our mission to reach new audiences with our metaverse experience, not just in terms of a South Asian and Indian audience, but also a brand-new direct engagement with a thriving gaming community. I am delighted to join forces with Emchain as Everdome takes another step towards our goal of building a thriving, truly worldwide community of metaverse explorers."
"Metaverse and the gaming industry are a perfect match," the Chief Executive Officer for Emchain, Towqeer Gilkar, said. "The metaverse provides a new level of interactivity, community building and earning potential for gamers. At one go, it offers the game developers a new platform to create and release more immersive and exciting games. The future of gaming is in the metaverse and the possibilities are endless."
In this hyper-realistic metaverse, the content creators can use their land to build virtual boot camps. These can be a replica of their existing boot camp or something with their imagination that is impossible in real life. They can have streaming rooms, play areas, lounges, display areas, an art gallery, a common area, a theatre/screening room, production studios and so on inside the boot camp. They will invite their fans/other gaming creators and create content.
Monetization will be done through:
* Ticketing to enter the metaverse
* Buying creators NFT
* Brand collaborations in virtual space
* Playing games with fans
* Watching movies in virtual space
* Content shoots in the metaverse
* Playing eSports
* Content IPs
* Fan meet-ups
Trinity Gaming India is confident about the initiative that will shoot development and acceleration to help the Indian gaming community to transition from Web2 to Web3. It will help Trinity Gaming India to activate the Indian gaming community towards the metaverse phase.
Amatic Names Robert Dykstra as New Manager of Business Development for APAC Region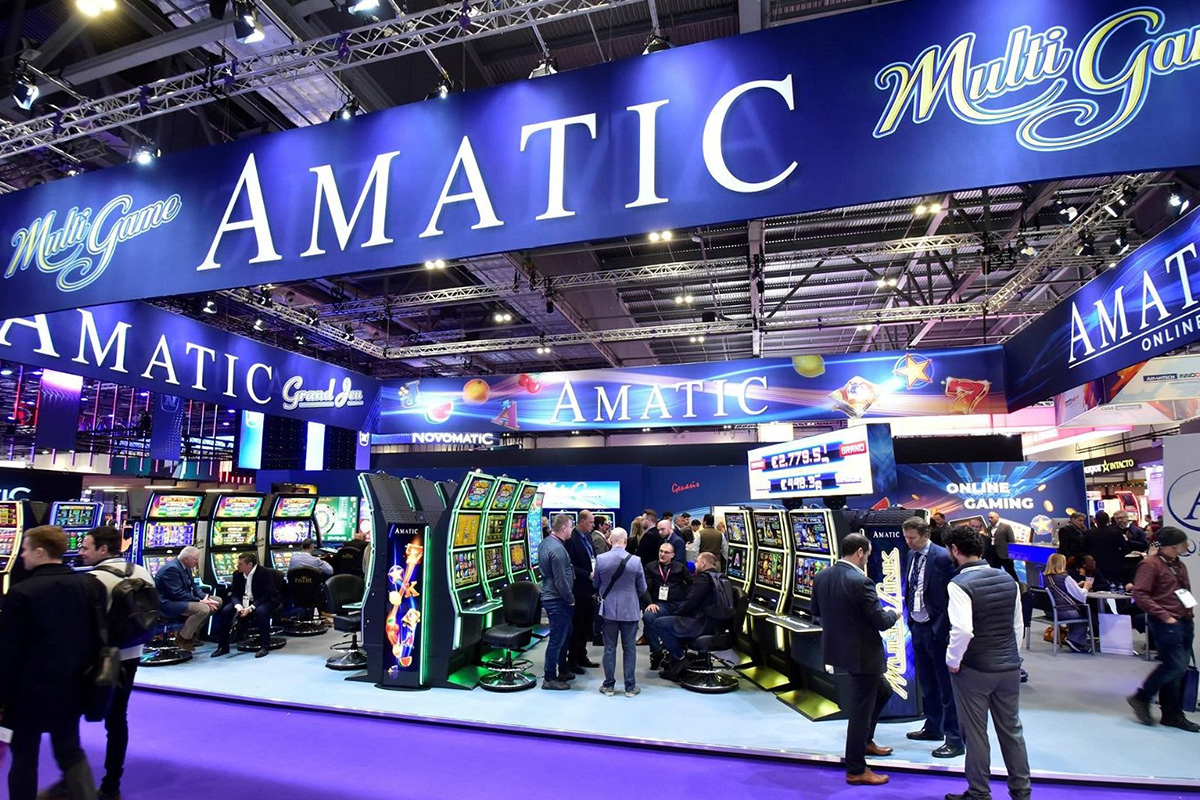 Reading Time:
< 1
minute
Austrian slots and multi-player gaming manufacturer Amatic Industries has named Robert Dykstra as the company's new manager of business development for the Asian Pacific region. Amatic stated that, due to his experience and required skills, Dykstra is expected to be "a great fit" for the company and its business philosophy.
Based in Sydney, Australia, Dykstra joins Amatic's expanding team and will be responsible for serving the APAC region. He brings more than 25 years of experience in both land-based gaming and online to the new role, with the last 6 years responsible for South East Asia.
Amatic's management stated: "With Robert, we are thrilled to welcome an experienced person who has excellent knowledge of the Asian Pacific region and can thus strongly represent the Amatic brand."
The new appointment comes amid a busy year for Amatic, which has showcased its solutions at a number of events these past few months, including the 42nd annual Irish Gaming Show and ICE London back in February.