What can we predict for online gambling in Dublin?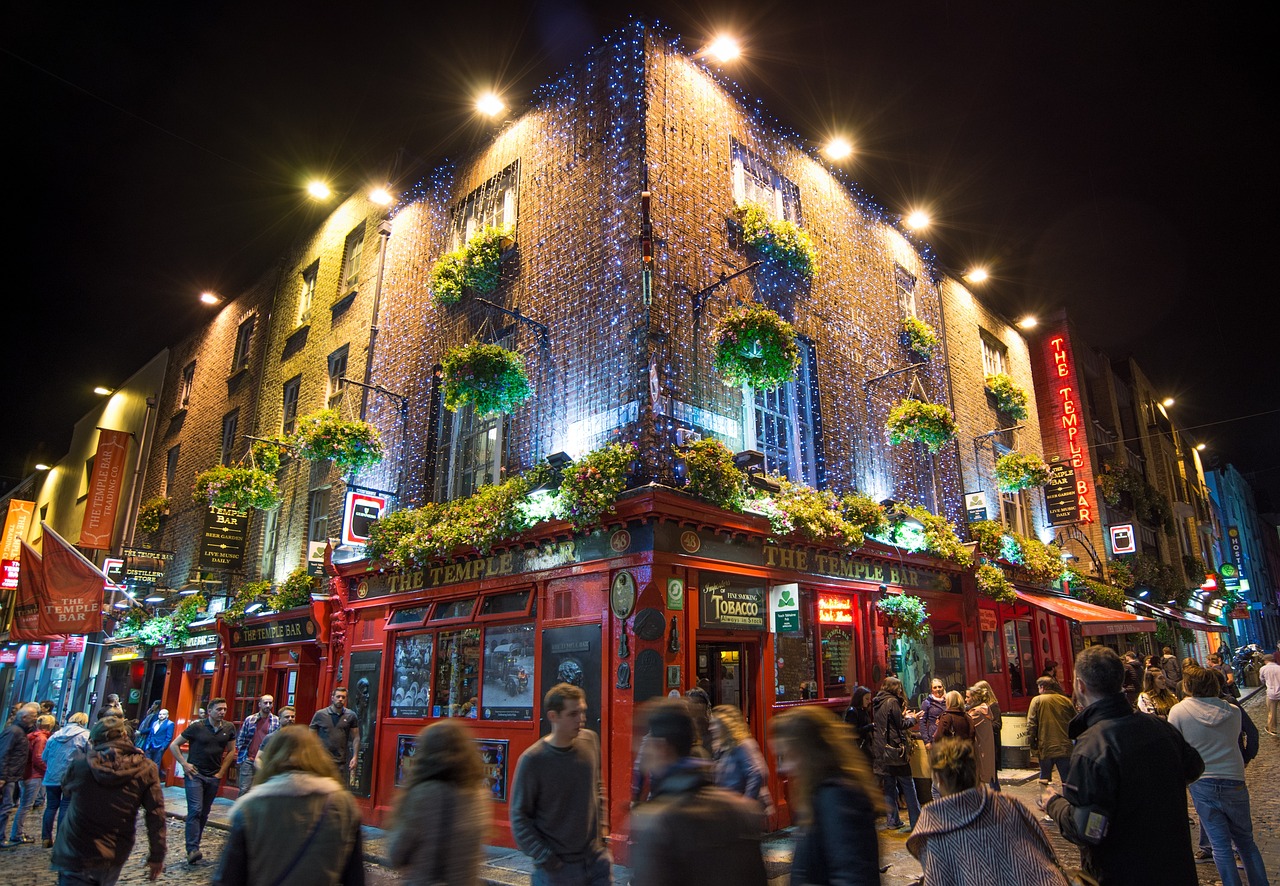 Reading Time:
3
minutes
Nowadays more than ever it appears that gambling is spreading all over the globe and people are experiencing how entertaining it can be. From poker and blackjack to slots and roulette people are engaging in a range of gambling activities to unwind and destress from their daily lives or to simply have some fun. This trend is no different in the country of Ireland where gambling is more popular than ever. In particular, Dublin is a hub for gambling activity as out of the 12 casinos in Ireland, 7 are located in country's capital city, Dublin. In this regard, it is worth exploring what the future holds for Dublin in terms of online gambling and if it will soon overtake traditional forms of gambling.
Firstly, in technical terms land-based casinos are banned in Ireland due to the 1956 Gaming and Lotteries Act. However, with the presence of members clubs, casino games can be facilitated for people all over the country. Residents of Dublin especially possess such an affinity for gambling because as these clubs are located in Dublin, Cork and County Limerick. This means that casino fans can freely play a range of games without having to worry about adhering to the rules. As is with many countries in Ireland there is a legal age limit which prevents people under the age of 18 from engaging in gambling. This age had previously been set as 16 for Irish citizens but there was a widespread belief that this age was too young and so it was updated.
In addition, E-sports have also exploded in Ireland and has been so popular that an official body has been created to govern its growth. In fact, around 22% of Irish adults saying that they either watch or participate in online tournaments related to gambling activities such as E-sports. As people in Ireland have incredibly prominent competitive streak, it is no surprise that gambling games are as popular as they are. Sports betting is so popular in Ireland as there is an enduring history of bookmaking and sports wagering with the country's earliest gambling laws relating to these with the Betting Act of 1931 governing all sports betting activities. Horse racing in particular has been around for years and is a well loved sport throughout the nation which is why many people bet on it. It has also been responsible for gathering huge throngs of people to horse racing events as it is regarded as a social event where people can go to dress up and interact with other people for a fun day out.
Furthermore, as technology has advanced in recent years, we have also witnessed a surge in the volume of people turning to online gambling in Ireland for many reasons. In fact, more and more people actually prefer casino sites such as those found on the website Bonusfinder Ireland as opposed to traditional brick and mortar casinos to play their favourite gambling games. This had been made possible ever since the Betting Act of 2015 which permitted casino operators to offer their services in Ireland. Ireland has followed suit with many other countries such as the US and the UK who have also experienced a recent relaxation in terms of their gambling laws. Not only are online casinos extremely convenient and easily accessed but they also can offer a range of promotions and rewards that cannot be reaped at traditional casino establishments. For example, players may take advantage of no deposit bonuses or sign-up promotions. In addition, online casinos offer a huge variety of casino games that cannot physically be contained on the casino floor meaning that they will be spoilt for choice when it comes to playing an outstanding casino game.
On top of this, in Dublin and in Ireland in general some types of casino games are more popular than others. For example, poker has been popularised throughout Ireland as they had been legally permitted in many of the gambling clubs in the country. It is even more popular online as those in Ireland can play live poker with a live dealer which is even more realistic than before. With poker in Ireland, people can also take part in poker tournaments throughout the country with The Irish Open Poker Tournament being Europe's largest poker tournament. Poker is also able to be accessed online through domestically licensed and offshore licensed poker rooms and there are even Irish poker rooms where you can connect with people all over the country.
In the future, there are upcoming trends of online gambling in Dublin to look out for. In the coming years we should expect more games to hit the market and completely change the landscape of online games. This trend also coincides with the volume of people playing video games in the country. In fact, Ireland has also produced some incredibly popular game developers including Steve Collins and Hugh Reynolds. These figures are responsible for the creation of Havok Games which has produced over 150 titles and generated massive revenue.
In conclusion, the popularity of online gaming in Dublin is clear to see and gives us a glimpse into how Ireland is increasingly becoming a prominent presence in the global gambling market. So why not join those who are already experiencing the benefits of online gambling and try it out for yourself today at one of the top casino sites?
Groove take it to the edge with Arrow's Edge deal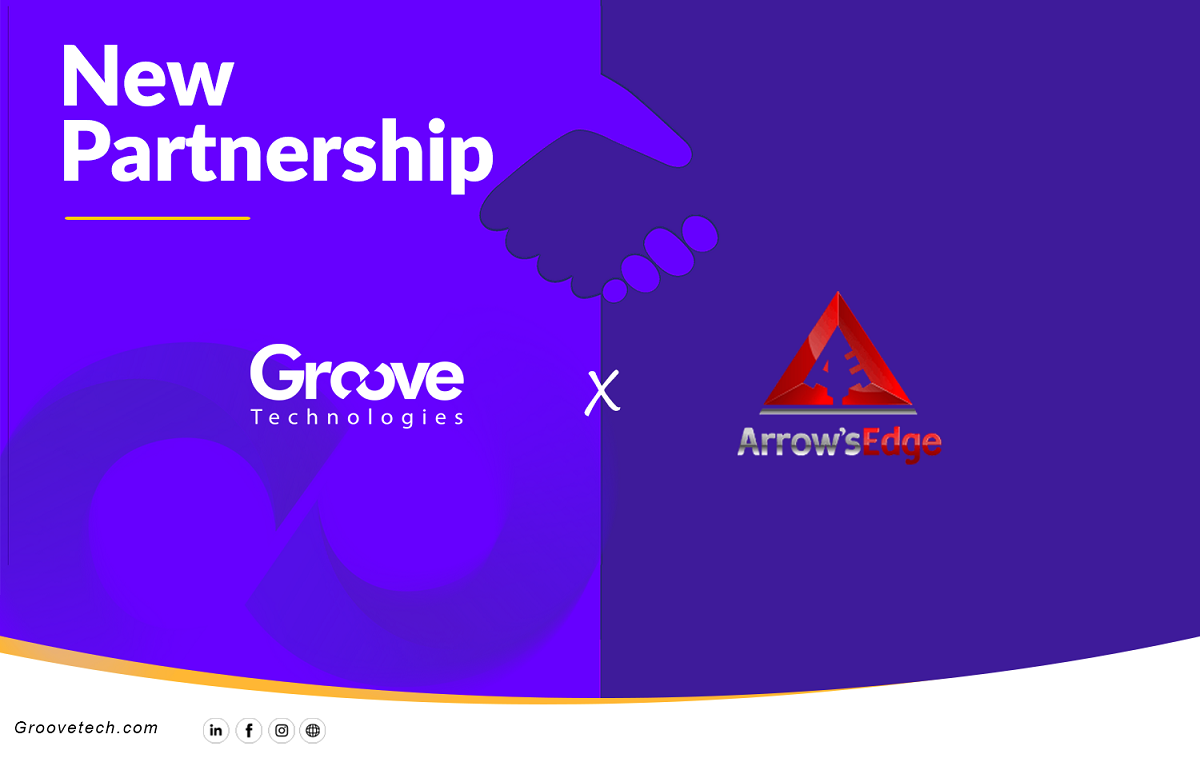 Reading Time:
2
minutes
Rebranded iGaming casino platform provider and aggregator Groove is back in the news with another partnership, this time around with game developer Arrow's Edge.
Arrow's Edge is an innovative online game developer with a 10-year track-record, providing a comprehensive range of gripping casino games including counterculture hit Back to the 60s, Formula Fortunes, Wizards Jackpot, Monster Blowout, Ocean Life, Chase the Cheddar, Yakuza Slots, Chef Wars, The Winning Dead, Ibiza, Aruban Nights, Panda Planet, and the American football themed 4th and Goal, amongst a cache of over 60 slots.
In addition to slots, Arrow's Edge also produces a series of table games and video poker games. Through Groove's aggregator, GroovePlay, operators can access powerful marketing tools on a local or global level, and implement tournaments available from Arrow's Edge. These can involve numerous levels of customisation, including varying entry fees, structures, prize pools, and games.
The games in tournament format come loaded with bonus rounds and animations, and on top of it all, there are dazzling leaderboards which help ramp up the excitement.
Another easy-to-access GroovePlay marketing feature revolves around the jackpots including Mini Jackpot, Video Poker Jackpot or Mega Jackpot; each of which delivers added value to both casinos and players.
Following a brand refresh and outings with the new brand at iGB Live and SBC Barcelona, aggregator and platform Groove attended SiGMA Europe in November, showcasing Groove's popular portfolio of world-class content and sports-betting that now includes Arrow's Edge.
Groove's recent rebrand gives the company a new look and a new website has been launched at www.groovetech.com with the game portfolio now featuring over 15,000 games, adding well over 100 new games monthly from a dynamic stable of over 100 leading content partners, which Arrow's Edge proudly joins.
Groove works with tier-1 operators and beyond to professionalise technology solutions that deliver high performance and sustainable revenue around aggregated content ranging from slots, online casino and live casino, to poker and table games alongside a suite of new crash games, in multiple currencies and languages.
A spokesperson for the Arrow's Edge team said that one of the key values the company is built on is care and dedication for every relationship and each and every partnership no matter the size. The spokesperson continued by saying that Arrow's Edge cross-platform games and wide range of the matics is a snug fit with Groove, and concluded; "We are sure players and operators will enjoy the variety of excellent features and innovations, including our tournaments and jackpots."
Yahale Meltzer, COO and co-founder at Groove, said: "After another year of hard-won commercial success, we feel even more committed to continuing to provide our casino cluster with an outstanding offering that pushes the boundaries to the edge; which is why we have onboarded Arrow's Edge, who have come along in leaps-and-bounds over the last couple of years. We look forward to kicking things off with a bang by listing Arrow's Edge in our new data-driven B2B Recommender seen by all our casinos."
Evolution Launches Crazy Pachinko, Unique Online Slot Game Featuring Crazy Time's Pachinko Live Bonus Game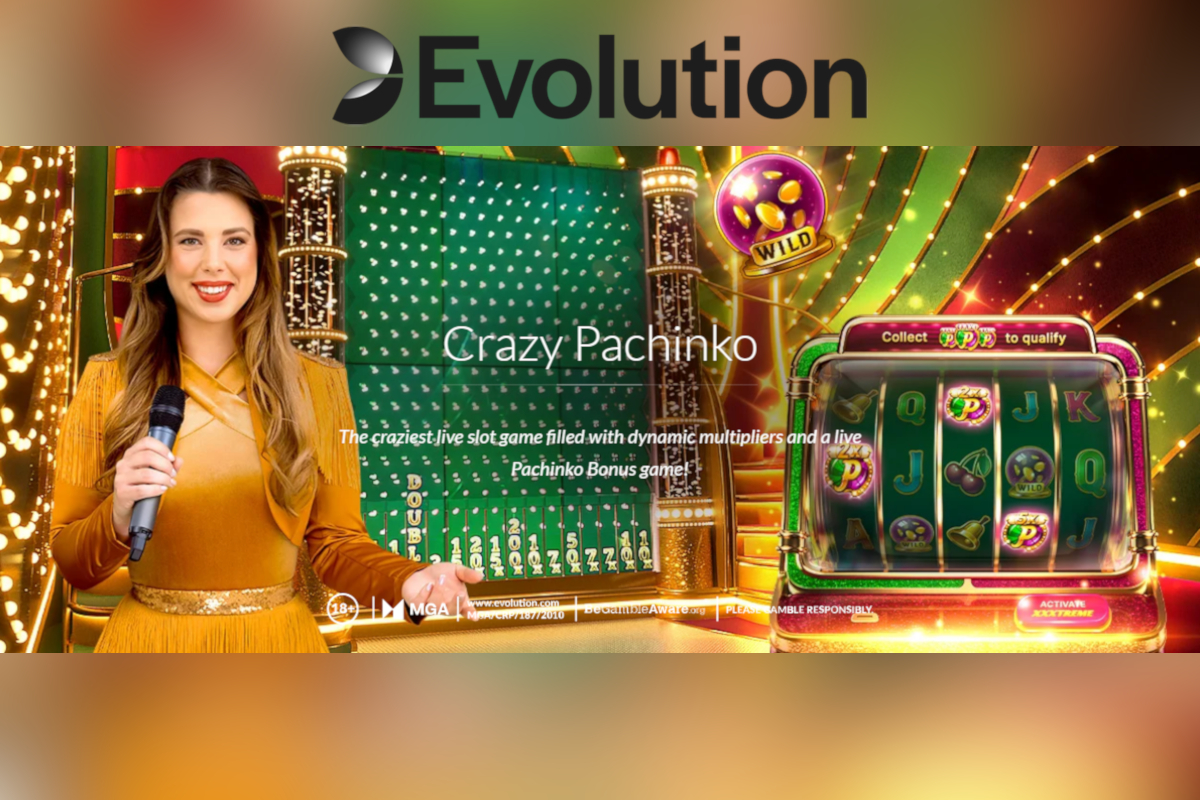 Reading Time:
2
minutes
Evolution today announced the launch of Crazy Pachinko, a unique online slot game that includes a live pachinko bonus round straight out of Crazy Time, Evolution's incredibly popular hit live game show.
A vibrant and very different addition to the extensive portfolio of slot titles from Evolution Group's NetEnt, Red Tiger, Big Time Gaming and Nolimit City slot brands, Crazy Pachinko merges the best of the live and slot worlds.
Crazy Pachinko packs numerous dynamic multipliers into multiple stages of fun. There's a qualification slot phase, a top-up slot phase and, finally, the incredible Pachinko Bonus game, presented by a live game host and featuring guaranteed rewards.
The Pachinko Bonus game showcases the iconic pachinko wall where the game host drops the puck, just like in Crazy Time. Other highlights sure to attract both slot players and lovers of Evolution's all-action live game shows are Sticky Scatter symbols for a better chance of qualification, multipliers that accumulate with each game phase and the potential to receive all 'double' segments on the pachinko wall.
"We have been working hard on combining the worlds of live casino and slots and we are trying all sorts of different things," the Chief Product Officer for Evolution, Todd Haushalter, said. "Crazy Pachinko builds on the success of Crazy Coin Flip, which was our first live slot game, and has been wonderfully successful. To make these games we bring our best slot and live casino minds together to offer games that are true to both styles of play. I think the team has done an amazing job with Crazy Pachinko and players will love it.
"If you search for pachinko big wins on YouTube, there are endless videos of players having fun on this Crazy Time bonus game. The love players have for this bonus cannot be underestimated and to break it out and make it the bonus of a slot game is, I think, just what players are waiting for."
For trade press and media enquiries, please contact Amy Riches, Head of Marketing, ARiches@ Evolution .com.
Zitro's Double Link Now Live at Casino Bilbao's New Location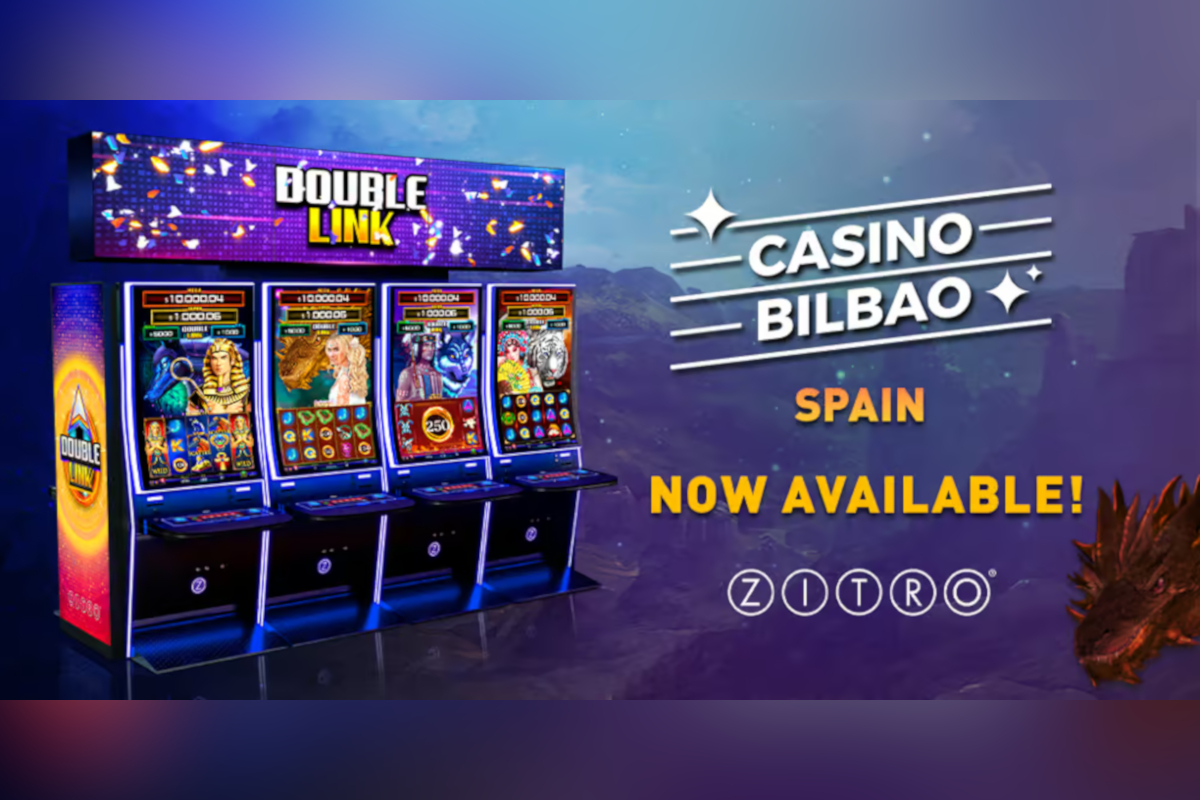 Reading Time:
< 1
minute
Zitro has introduced its latest innovations from the Glare cabinet line at the recently relocated Casino Bilbao. Among these is Double Link, the newest addition to the company's lineup of games that have captivated players at the renowned Luckia casino.
Displayed on the exclusive Illusion Glare cabinet, featuring a 43-inch Ultra HD curved screen, Double Link introduces an engaging bonus round that not only doubles the excitement but also enhances potential prizes for players.
Juan Carlos de Pedro, Director of Casinos at Luckia, points out about this new installation: "The diverse range of Zitro's products allows us to enhance our gaming offerings with the latest innovations in the market such as the highly popular Double Link".
"We're thrilled to introduce our latest offering to Casino Bilbao, elevating the entertainment experience for its customers," the Director of Casinos Spain for Zitro, Jaime Anibal-Alvarez, said. "We believe Luckia's significant commitment to Zitro products will bring positive outcomes for all."