Gaimin Gladiators take the win in DreamLeague Season 19 powered by Intel® and qualify for Riyadh Masters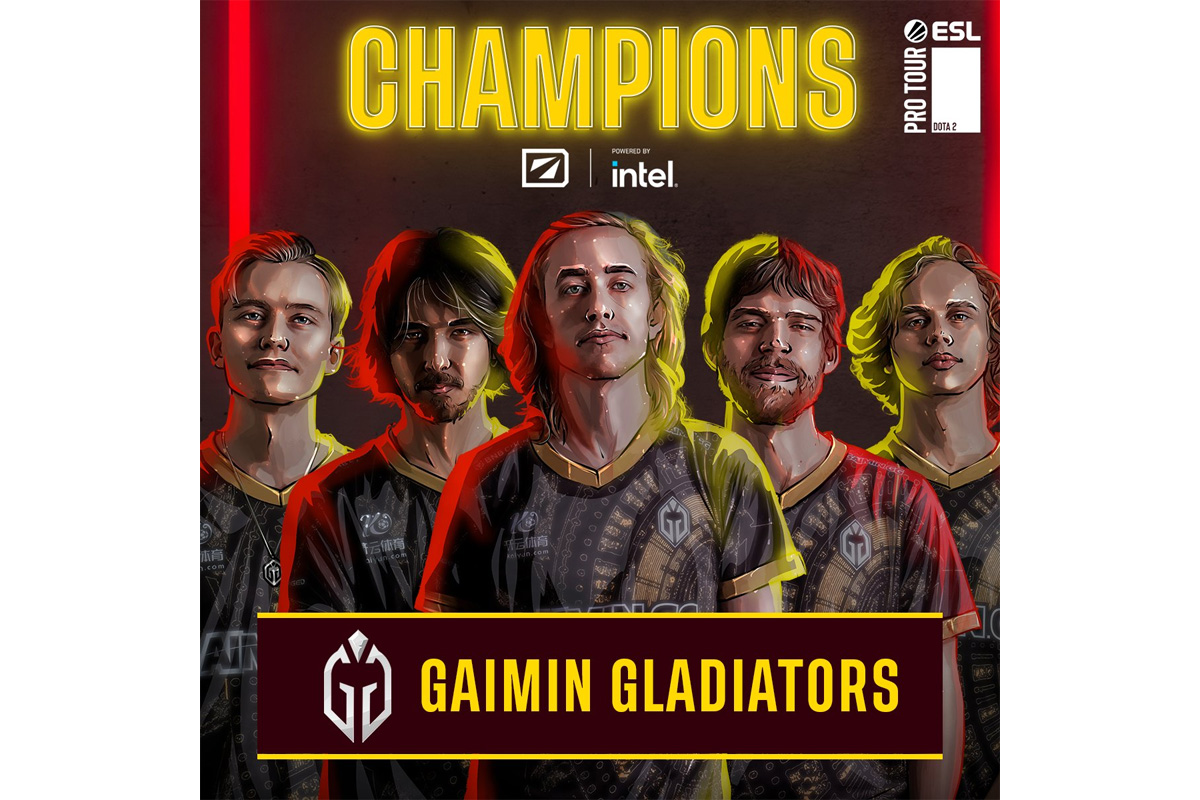 Reading Time:
2
minutes
Season 19 of DreamLeague powered by Intel®, the longest-running Dota 2 league hosted by the ESL FACEIT Group, has come to a thrilling close, with Gaimin Gladiators taking the win over Team Liquid in the Grand Final by 3-2. Gaimin Gladiators will take home the largest share of the $1,000,000 prize pool and qualify for the Riyadh Masters Group Stage at Gamers8 later this year.
This year, DreamLeague Season 19 saw exciting new changes and updates to its existing format and schedule, including changes to the number of teams competing and the different tournament stages as well as returning to its multiregional roots. Commencing on April 9 with Group Stage 1, 16 teams battled for the eight available spots in Group Stage 2, with the top four teams then progressing to the Playoffs.
Featuring elite squads from across the globe – including Lima Major winners Gaimin Gladiators, and reigning The International Champions Tundra Esports – Group Stage 1 began on April 9. The 16 teams competed in a single round-robin format with all matches being best-of-two. In this stage, five teams went unbeaten: Gaimin Gladiators, Shopify Rebellion, Evil Geniuses, Team Liquid, and beastcoast.
In Group Stage 2, all eight qualified teams were put in the same group, where they fought in a best-of-three single round-robin format. Here, the eight teams were whittled down to four, as Team Liquid, Gaimin Gladiators, Shopify Rebellion, and Tundra Esports all made it through. Team Liquid and Gaimin Gladiators dominated this stage, with both boasting 6-1 records at the end of Group Stage 2.
In the Playoffs, the remaining four teams battled in a double elimination bracket, playing in the best-of-three format, with Team Liquid and Gaimin Gladiators making it to the best-of-five Grand Finals.
The Grand Final saw Gaimin Gladiators bag the first-round win before Team Liquid rallied and took round two to tie the scores. However, in game three, Gaimin Gladiators picked up where they left off in the first round to make it 2-1. A stunning fourth game saw Team Liquid dominate, sweeping Gaimin Gladiators away to set up game five, where Gaimin Gladiators secured a 3-2 win.
Gaimin Gladiators topped Group A in Group Stage 1, going unbeaten in a tough group, which included Shopify Rebellion, Evil Geniuses, and TSM, boasting a 3-4-0 record. In Group Stage 2, they finished second, just behind Team Liquid. In the Upper Bracket Final of the Playoffs, they were then beaten 2-0 by Team Liquid, sending them to the Lower Bracket Final, where they dispatched Shopify Rebellion by the same score to set up the Grand Final with Team Liquid.
The DreamLeague Season 19 Grand Final saw nearly 18 million hours watched,* with a peak viewership of over 268,000*.
"Team Liquid are an insanely good team but the third game was such an epic comeback from us," said Quinn "Quinn" Callahan from Gaimin Gladiators. "[At] the end of a tournament we know we're going to win [and it] is almost like a victory lap, it's such a nice feeling to know you're going to win in a few seconds."
Soon, fans can expect more top tier Dota 2 action with the ESL One Berlin Dota 2 Major, taking place in Berlin, Germany, on April 26 – May 7. After that, the ESL Pro Tour for Dota 2 will continue with DreamLeague Season 20, taking place online on June 11 – 25. For more information about the ESL Pro Tour for Dota 2, check out the official website, and follow ESL Dota 2 on Twitter, Instagram, and Facebook.
*According to Escharts
TUNDRA'S NEW 'TEAMMATE' UNVEILED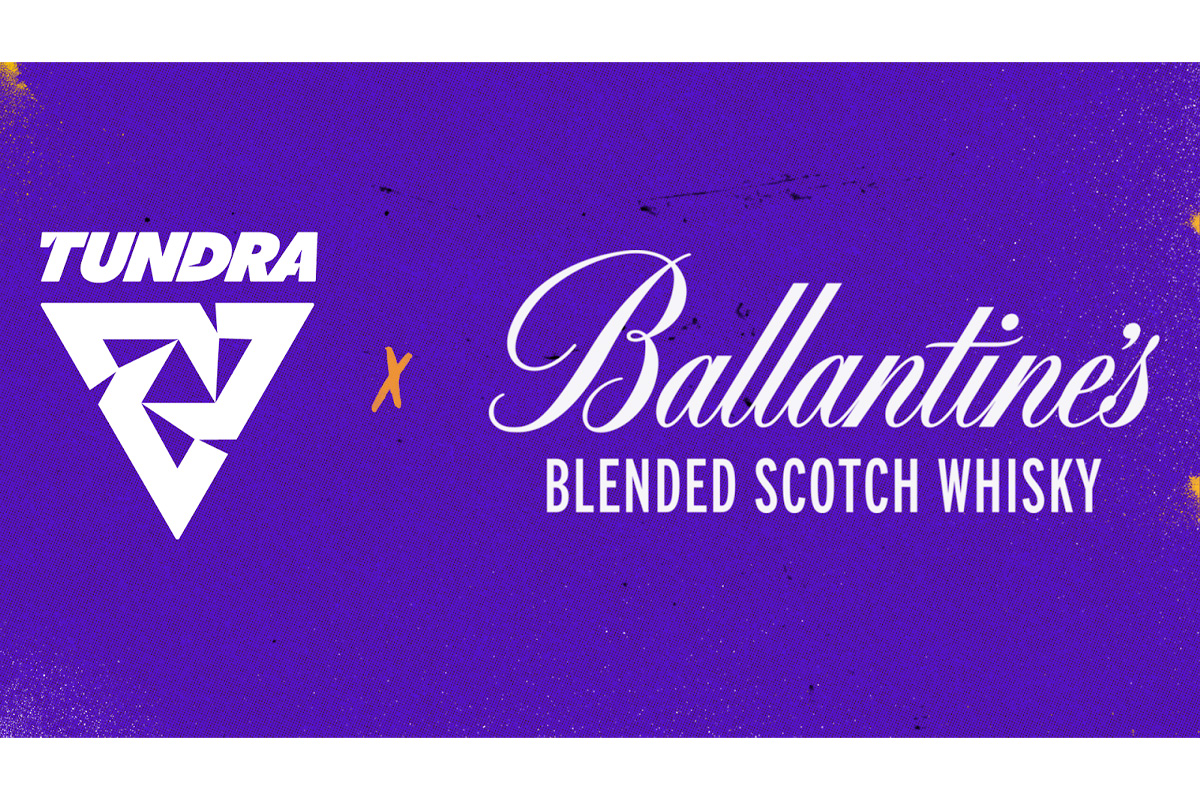 Reading Time:
2
minutes
Ballantine's, the world's second largest Scotch whisky has teamed up with defending champions Tundra Esports as their Official Spirit Partner for The Dota 2 International 2023, which will be the first ever esports team sponsorship for Ballantine's. The partnership will see Ballantine's make its debut on Tundra's new The International official jersey, which goes on sale on 6th October 2023, which will celebrate those that live the 'Stay True' lifestyle, subvert expectations, and do things their own way.
Tundra's Esports Dota 2 team are the reigning World champions, winning The International in 2022, beating the opposing team in a clean 3-0 sweep. The team has gone on to keep their crown as the DPC WEU Tour 3 top team, and they are one of the clear favourites going into the next Dota 2 The International 2023, which kick offs on 12th October and ends October 29th.
Ballantine's is a long time champion of self-expression and has a storied history of celebrating people who live life with an independent spirit and have the self-confidence to stay true to themselves, even when faced with challenge, expectation & judgement. It was Tundra's unwavering commitment to this 'Stay True' vision within their unique playstyle that led them, against all expectations, to be the crowning champions of Dota 2 The International 2022 and a perfect partner for Ballantine's.
The partnership is the latest move by Ballantine's in the esport space following their partnership earlier this year with BLAST.tv for the 10 year anniversary of CS:GO Majors in Paris. Together, Tundra Esports and Ballantine's will be launching a series of bespoke behind the scenes content that gets up close and personal with the players.
Afterwork Drinks sees Head Coach Kurtis "Aui_2000" Ling speak on his work day and share his experiences with Ballantine's. TI Dream Team where the Tundra Team, composed of Jingjun "Sneyking" Wu, Topias "Topson" Taavitsainen, Oliver "Skiter" Lepko, Neta "33" Shapira and Leon "nine" Kirlin will put together a roster of their favourites players giving insight into their picks, plus some words of wisdom Sip of Knowledge for any gamers hoping to go pro in turning their passion into their profession. Alongside this, as part of the partnership, Ballantine's logo will also be featured on Tundra's new The International jersey, as well as across Tundra's social channels, and will also be featured within the Dota 2 in-game team's flag and banners.
Carleton Curtis, Chief Executive Officer of Tundra Esports, said: "We are honoured to be the first esports team in history sponsored by Ballantine's the Official Spirit Partner of our Dota 2 roster for the International 2023. This is a brilliant opportunity for us to work together in creating exciting new content and bring fans together around the world."
Team Vitality and Lille Olympique Sporting Club Renew Their Partnership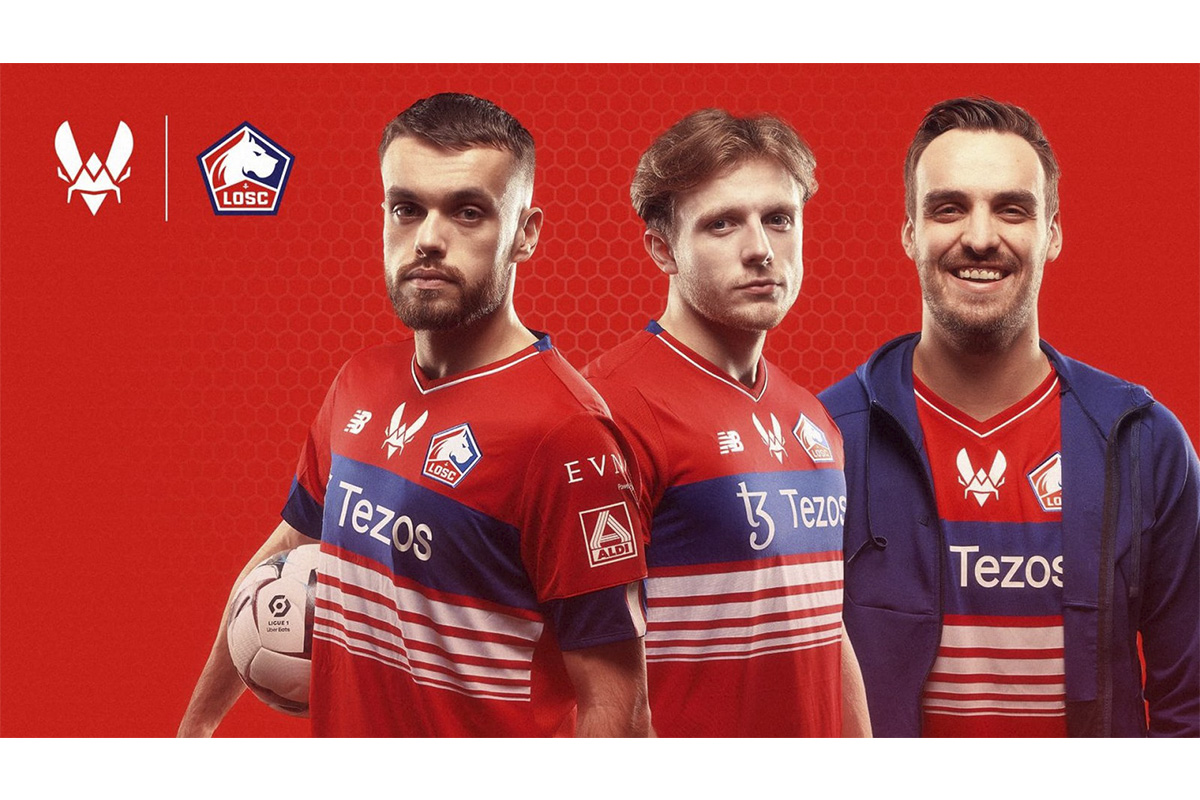 Reading Time:
3
minutes
Leading global esports organisation Team Vitality and Ligue 1 club Lille Olympique Sporting Club (LOSC), the 2021 French football champion and founding club of the eLigue 1 Uber Eats, announced the renewal of their partnership for the 2024 season. This renewed partnership solidifies the club's commitment to excellence in competition and has brought together a formidable duo that will perform on the French EA SPORTS FC 24 scene. The two French clubs have joined forces for a second consecutive year to compete in French EA SPORTS FC esports.
Team Vitality and LOSC eSports introduced Ilian Bouchi as its newest recruit to the EA SPORTS FC 24 team. Coming from the north of France, Ilian is a die-hard football fan who discovered his talent for FIFA games with his family as a child, before being scouted for his potential soon after his first competitions.
Known for his exceptional mechanics, Ilian quickly ranked amongst the top players in Europe. He will focus his talents on achieving the clubs' goals of dominating the eLigue 1 Uber Eats and taking the scene by storm. His arrival reflects the commitment of Team Vitality and LOSC eSports commitment to recruiting top young talent and remaining at the forefront of competition.
Ilian Bouchi said: "I am honoured to join a team as prestigious as Team Vitality and LOSC eSports. It's a privilege to play alongside Rocky, having followed his career when I was younger and seen them evolve as a player. As a LOSC supporter myself, I'm really looking forward to representing the club for this upcoming season. I will do my best to take the team as far as possible."
Team Vitality appointed Johann Simon, better known as "Maniika", as coach of the team. The ex-professional player has over a decade of experience in FIFA games and has participated in several World Cups with several titles to his name including, eLigue 1 Champion (2017) and Dreamhack Champion (2016). This season will be the beginning of his new path into coaching. Finally, Olivier "NephaleM" Morizet takes on the role of Team Manager to support the team throughout the year.
Johann "ManiiKa" Simon said: "I am delighted to start this new adventure, particularly for a huge organisation like Team Vitality and a club like LOSC! I can't wait to work with the team and help them conquer eLigue1."
Just like last year, the two clubs are keen to stand out during eLigue 1 Uber Eats with the ultimate goal of winning the league and qualifying for the FIFAe World Cup.
The team will continue to wear the Team Vitality x LOSC mixed jersey with the colours of red and white which stands as a symbol of the collaboration. The team will also continue to train at Team Vitality's V.Performance bootcamp, in the famous Stade de France. They will also have access to the prestigious Domaine de Luchin training centre and headquarters of LOSC.
"Signing LOSC for a second year is an incredible opportunity for our two clubs. LOSC is a club that shares our vision of excellence in competition, whether that is in esports or traditional sports. We can't wait for the season to begin to see this new duo evolve together," Nicolas Maurer, CEO & Co-founder of Team Vitality, said.
"We're delighted to renew our collaboration with Team Vitality who are one of Europe's leading esports organisations, after a successful first year together. Team Vitality is an ambitious organisation, and so is LOSC! We're all competitors, and by combining our strengths and shared values, we look to achieve our highest goals. We welcome Ilian and Maniika who'll join Rocky and the team. We hope they have a great season in EA Sports FC esports," Olivier Letang, President and CEO of LOSC, said.
LEC Introduces Sporting Financial Regulations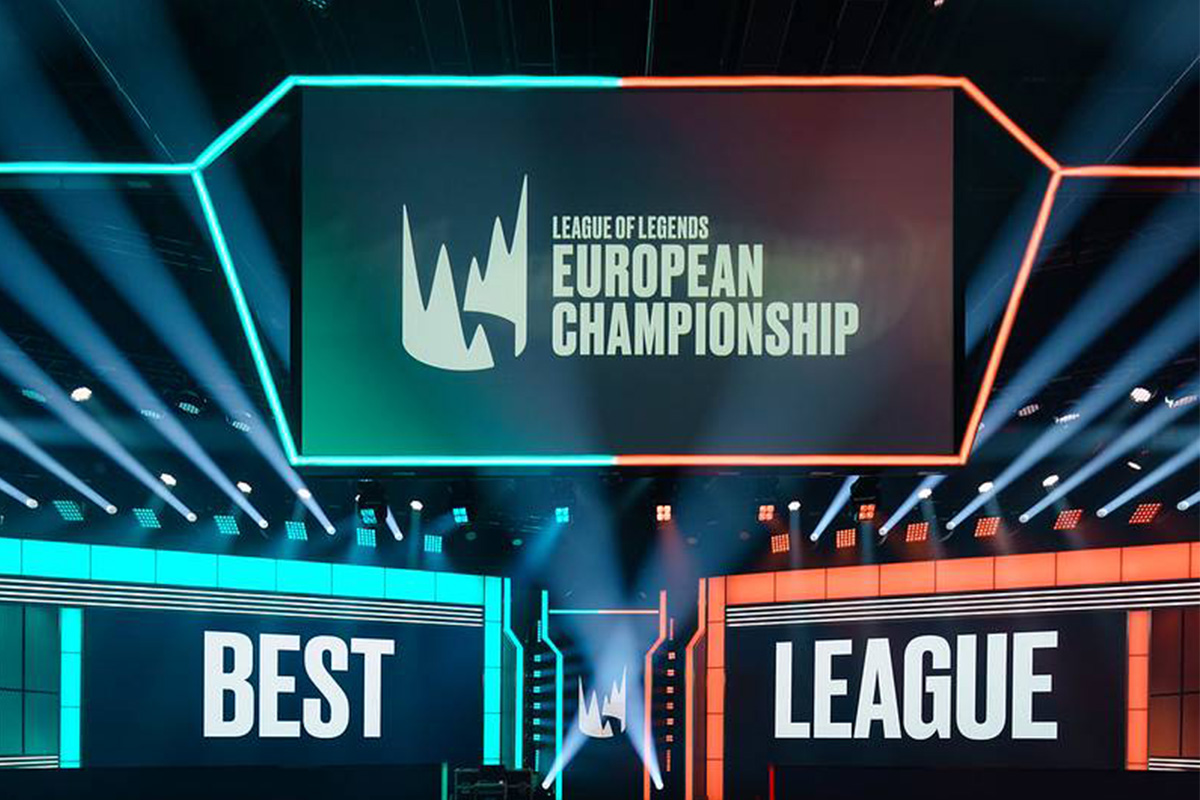 Reading Time:
2
minutes
To support the long-term financial stability and competitive balance of the LEC, the league is going to introduce new financial regulations – known as Sporting Financial Regulations (SFR) – for the start of the 2024 LoL Esports Season.
The LEC SFR will encourage teams to maintain the total sum of its five highest-paid player salaries below a certain threshold, with teams exceeding the threshold having to pay an excess fee (SFR Fee).
In doing so, the LEC seeks to create a financially sustainable environment for its pro players, partnered teams, and the league itself, allowing all parties to grow at a healthy and scalable pace, and protect the ecosystem from unsustainable spending practices. In addition, the framework will support the league by creating a better competitive balance and more engaging competition, further enhancing the experience for players and fans.
"In the current economic climate, we are dedicated more than ever to creating a sustainable future for our players, teams, and the LoL Esports ecosystem in EMEA as a whole. The LEC SFR, which will come into effect from the beginning of the 2024 Season, is one way in which we're continuing to work towards our goal of long-term financial sustainability. By doing this, we aim to encourage teams to operate more sustainable businesses to provide job security for players and ensure we serve our fans for decades to come," said Maximilian Peter Schmidt, Director of League of Legends Esports EMEA.
SFR will encourage each team to maintain the total sum of salaries (known as SFR Spend) paid to the top five highest-paid players in a team within a certain range. The range includes both an upper spending threshold (SFR Threshold) and a lower spending threshold (SFR Floor), with the lower spending threshold amounting to 50% of the SFR Threshold. Meanwhile, the SFR Threshold is calculated based on a number of considerations, including LEC player salaries, League Revenue Pool of the current and forecasted years, team financial data – such as revenue and expenses – and other market indicators. Teams that exceed the SFR Threshold will be imposed with an SFR Fee.
An exception will be made to teams if a player enters into a contract with the team either during or before the end of the 2023 LEC Season Finals. In this instance, the SFR Spend will be reduced by one-fifth of the SFR Threshold or the actual salary amount; whichever is lower.
The policy will be introduced starting from the 2024 LEC Global Contract Start Date (21 November 2023), with the first cycle running until the 2024 LEC Global Contract End Date (18 November 2024).