Sportradar Reports Strong First Quarter 2023 Results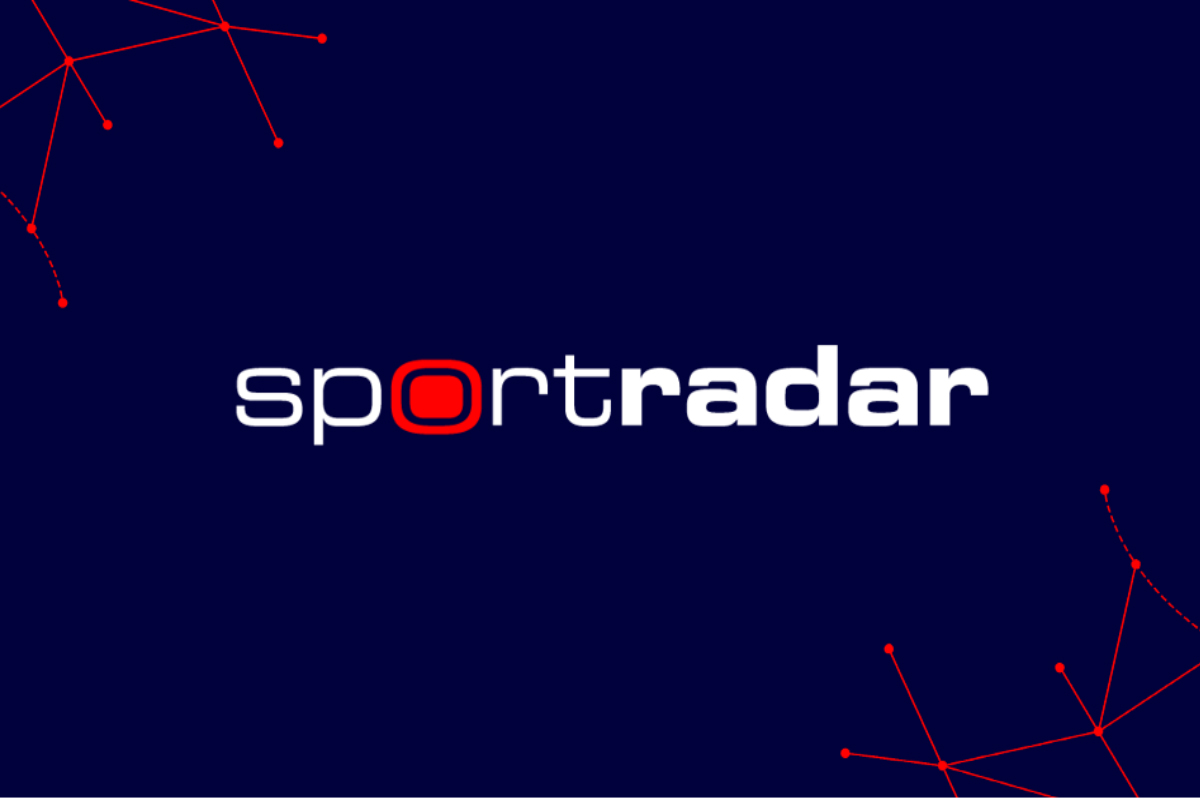 Reading Time:
5
minutes
Sportradar Group AG, a leading global technology company focused on enabling next generation engagement in sports through providing business-to-business solutions to the global sports betting industry, today announced financial results for its first quarter ended March 31, 2023.
First Quarter 2023 Highlights
Revenue in the first quarter of 2023 increased 24% to €207.6 million ($226.2 million)1 compared with the first quarter of 2022.
The RoW Betting segment, accounting for 52% of total revenue, grew 25% to €108.5 million ($118.3 million)1, primarily driven by strong performance from Managed Betting Services (MBS) and Live Odds.
The U.S. segment revenue grew 55% to €39.7 million ($43.3 million)1 compared with the first quarter of 2022, driven by higher sales of betting products as well as the Company's digital advertising (ad:s) product. The U.S. segment generated positive Adjusted EBITDA2 for the third consecutive quarter with an Adjusted EBITDA2 margin of 17%.
Total Profit for the first quarter of 2023 was €6.8 million compared with €8.2 million for the same quarter last year. The Company's Adjusted EBITDA2 in the first quarter of 2023 increased 37% to €36.7 million ($40.0 million)1 compared with the first quarter of 2022, demonstrating operational leverage from higher revenue despite increased investment into Artificial Intelligence (AI) for liquidity trading, and Computer Vision technology.
Adjusted EBITDA margin2 was 18% in the first quarter of 2023, an increase of 176 bps compared with the prior year period.
Adjusted Free Cash Flow2 in the first quarter of 2023 was €12.4 million, compared with €12.9 million for the prior year period, as a result of improved working capital management offset by an unfavorable impact from foreign currency exchange rates. The resulting Cash Flow Conversion2 was 34% in the quarter.
The Company's customer Net Retention Ratio (NRR) was 120% in the first quarter of 2023, an improvement over the NRR from the fourth quarter of 2022 of 119%.
Carsten Koerl, Chief Executive Officer of Sportradar said: "We started fiscal 2023 on solid footing, as we continued to deliver strong top line growth, predominately by growing our value add products such as MBS and Live Odds in the Rest of World business, and strong, profitable growth in our U.S. segment. We are also demonstrating operational leverage as we continue to focus on cost discipline across the organization and invest prudently to grow our top line. We are confident that our ongoing product innovation in AI and computer vision will enable us to remain a market leader and increase shareholder value for our investors."
Key Financial Measures
In millions, in Euros € Q1 Q1 Change
2023 2022 %
Revenue 207.6 167.9 24 %
Adjusted EBITDA2 36.7 26.7 37 %
Adjusted EBITDA margin2 18 % 16 % –
Adjusted Free Cash Flow2 12.4 12.9 (4 %)
Cash Flow Conversion2 34 % 48 % –
Segment Information
RoW Betting
Segment revenue in the first quarter of 2023 increased by 25% to €108.5 million compared with the first quarter of 2022. This growth was driven primarily by increased sales of the Company's higher value-add offerings including MBS, which increased 40% to €37.1 million as well as Live Odds services which increased 29% year over year.
Segment Adjusted EBITDA2 in the first quarter of 2023 increased by 6% to €47.4 million compared with the first quarter of 2022. Segment Adjusted EBITDA margin2 decreased to 44% from 51% in the first quarter of 2022 due to increased investment in AI technology for MTS and Computer Vision technology. These investments will enable the Company to further grow revenue and improve its Adjusted EBITDA margin over time.
RoW Audiovisual (AV)
Segment revenue in the first quarter of 2023 decreased 3% to €44.6 million compared with the first quarter of 2022. Revenue was impacted by the expected completion of the Tennis Australia contract partially offset by growth in sales to new and existing customers.
Segment Adjusted EBITDA2 in the first quarter of 2023 increased 27% to €11.3 million compared with the first quarter of 2022. Segment Adjusted EBITDA margin2 improved to 25% in the first quarter of 2023 compared with 19% in the first quarter of 2022 due to savings associated with the completion of the Tennis Australia contract.
United States
Segment revenue in the first quarter of 2023 increased by 55% to €39.7 million ($43.3 million)1 compared with the first quarter of 2022. Results were driven by growth in core betting data products and the ad:s product.
Segment Adjusted EBITDA2 in the first quarter of 2023 was €6.8 million ($7.4 million)1 compared with a loss of (€6.4) million in the first quarter of 2022. This is the third consecutive quarter with positive Adjusted EBITDA2 indicating the strong operational leverage in the U.S. business model despite continuous investments. Segment Adjusted EBITDA margin23improved to 17% from (25%) compared with the first quarter of 2022.
Costs and Expenses
Purchased services and licenses in the first quarter of 2023 increased by €11.6 million to €48.4 million compared with the first quarter of 2022, reflecting continuous investments in content creation, greater event coverage and higher scouting costs. Of the total purchased services and licenses, approximately €14.0 million were expensed sports rights.
Personnel expenses in the first quarter of 2023 increased by €25.2 million to €77.5 million compared with the first quarter of 2022. The increase was primarily as a result of increased investment for growth which was driven by higher headcount associated with investments in AI and Computer Vision, increased share based compensation, and inflationary adjustments for labor costs.
Other operating expenses in the first quarter of 2023 increased by €1.7 million to €21.2 million, compared with the first quarter of 2022, primarily as a result of higher software license costs, higher audit fees and implementation costs for a new financial management system.
Total sports rights costs in the first quarter of 2023 decreased by €2.8 million to €51.2 million compared with the first quarter of 2022, primarily due to savings from the expected completion of the Tennis Australia contract.
Recent Company Highlights
SportradarSportradar renewed its partnership with the Big Ten Network extends partnership with the Big 10 Conference to broaden its footprint in the U.S. college space by powering its OTT platform B1G+ through the 2024-2025 college athletics season. Sportradar is providing its technology and data-driven OTT solutions to manage B1G+'s OTT web, mobile and connected TV apps, UX/UI design and third party integration.
Sportradar announced the integration of its ad:s technology into Snapchat, creating a new channel for betting operators to engage and acquire customers using the Company's paid social media advertising service. Using Snapchat's advanced age and location targeting capabilities to ensure only legally qualified audiences are reached, betting operators have a potential to reach Snapchat's 350 million daily active users and over 750 million monthly active users.
Sportradar was selected as the successful bidder for the global Association of Tennis Professionals (ATP) data and streaming rights starting in 2024 as a result of the Company's commitment to product innovation. Sportradar offers the broadest reach to tennis fans globally and has been a supplier of official ATP Tour and Challenger Tour secondary data feeds since 2022.
Sportradar published its first Sustainability Report highlighting its commitment to sustaining its business, communities and environment. The report is based on Sportradar's five key sustainability priorities, sustainability, people, oversight, respect and technology-led (SPORT), which are aligned with the standards and framework of the Sustainability Accounting Standards Board (SASB).
Sportradar Integrity Services released its second Annual Report on Betting Corruption and Match-Fixing in 2022, revealing the Company had identified 1,212 suspicious matches across 12 sports in 92 countries, an increase of 34% year over year. The overall data confirmed that 99.5% of sporting events are free from match-fixing, with no single sport having a suspicious match ratio of greater than 1%.
Sportradar named technology executive Gerard Griffin as Chief Financial Officer effective May 9, 2023. Mr Griffin previously served as CFO of Zynga Inc., a global leader in interactive entertainment, and will be responsible for Sportradar's accounting, finance and investor relations functions. Mr. Griffin brings more than 25 years of leadership experience in financial and operational management within the gaming, media and technology sectors.
Annual Financial Outlook
Sportradar reaffirmed its annual outlook provided on March 15, 2023, for revenue and Adjusted EBITDA2 for fiscal 2023 as follows:
Sportradar expects its revenue for fiscal 2023 to be in the range of €902.0 million to €920.0 million ($983.2 million to $1002.8 million)1, representing growth of 24% to 26% over fiscal 2022.
Adjusted EBITDA2 is expected to be in a range of €157.0 million to €167.0 million ($171.1 million to $182.0 million)1, representing 25% to 33% growth versus last year.
Adjusted EBITDA margin2 is expected to be in the range of 17% to 18%.4
Entain empowers over 200 aspiring sports champions and backs 100 grassroots football clubs with vital funding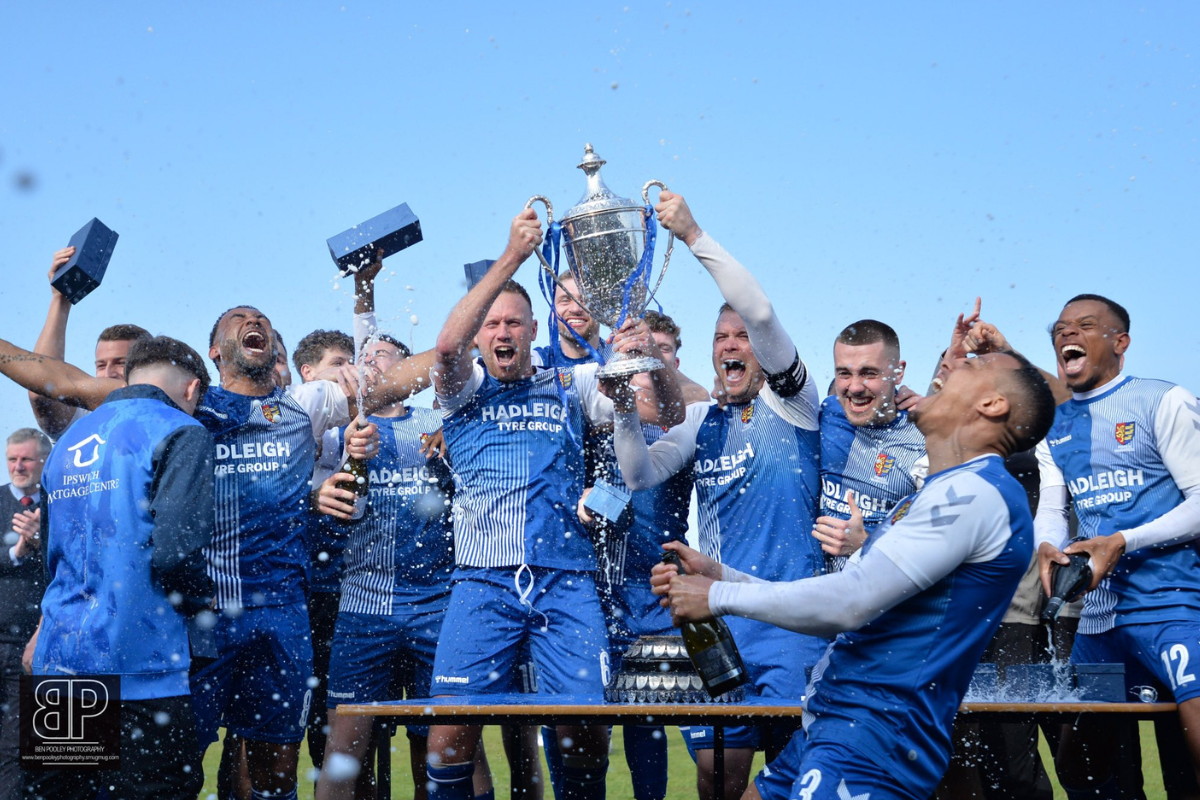 Reading Time:
2
minutes
Entain, the global sports betting and gaming group, has supported over 200 aspiring Olympic, Paralympic, Commonwealth and World Champions through its partnership with SportsAid, and provided grants to 100 non-league football clubs through its multi-million-pound, multi-year programme, Pitching In.
These two milestones are highlighted in Entain's latest Social Impact Report, which highlights progress made by the Group's registered charity, the Entain Foundation, as part of a commitment to invest £100 million in its communities over five years.
The report is published alongside the Group's latest sustainability strategy and kicks off Entain Sustain, the Group's dedicated ESG event that will take place virtually throughout the week here.
Entain's sustainability strategy has been informed by an extensive double materiality assessment and is structured across the four pillars of: 1) leading on player protection, 2) providing a secure and trusted platform, 3) creating the environment for everyone to do their best work, and 4) positively impacting our communities.
Virginia McDowell, Non-Executive Director and Chair of Entain's Sustainability and Compliance Committee commented: "I'm extremely proud of the long-term collaborations Entain has built with charities and academic institutions across the globe, supporting them to achieve our common goals and positively transform our local communities. We've made brilliant progress this year and look forward to continuing our leadership in this important area, guided by our latest sustainability strategy."
Other Entain Foundation highlights, included in Entain's Social Impact Report, are:
Safer betting and gaming
14 peer-reviewed papers were submitted by the Cambridge Health Alliance Division on Addiction since 2019, contributing to the body of knowledge on safer gambling.
24,920 student-athletes and staff across 112 US colleagues were trained by EPIC Risk Management in 2022 on the increased risks of gambling-related harm for elite athletes.
6.1 million customer interactions and interventions were made through the ARC™ programme between January and October 2023, representing 710,301 unique customers.
Diversity in technology
10,680 girls and non-binary people across 410 Girls Who Code clubs have received free coding and tech education since 2021.
13 scholarships were offered in 2022 to talented female students in Germany and Australia to pursue their passion for tech and computer sciences.
800 computers were shipped to Kenya with the Turing Trust in 2023, providing digital access and education to local students.
Supporting communities
5,000 Ghanaian children were screened for disabilities and learning delays with Chance for Childhood's new Disability Detect App.
Half a million pounds was fundraised for Prostate Cancer UK, helping to improve the testing, treatment, and care of prostate cancer.
£1 million has been fundraised for Chance for the Children, funding life-saving research and treatment.
Calling All Gamblers: BGaming to Become a Partner of The First-ever Online Streamers Awards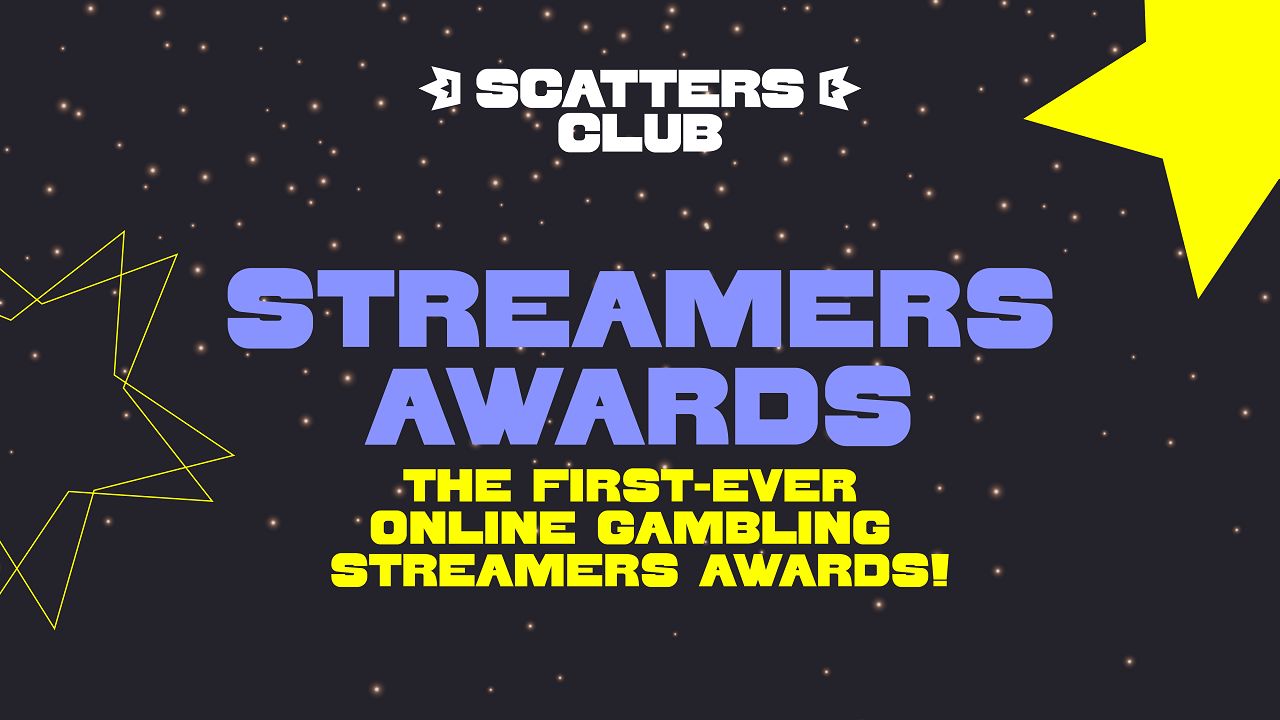 Reading Time:
2
minutes
Scatters Club, a global community of passionate gambling streamers and players, announces the first-ever online Streamers Awards. Popular iGaming content provider BGaming with a portfolio of over 100 products, has partnered with Scatters Club, in order to contribute creative offerings to the world of online gambling.
Scatters Club rolls out the red carpet online for top streamers. The event will celebrate the creative achievements of gambling streamers, and awards and global recognition will go to the best performers.
Nominees will vie for the ultimate prize: the audience's love and the Scatters Crown Trophy. Everyone is welcome to nominate their favorite streamer on this website, or streamers can self-nominate in a category that highlights their flair and creativity.
Nominations are open from December 4 to December 30 for international applications:
Most Hilarious Reaction to a Win
Most bright Reaction to a Lose
Coolest Background
Craziest Outfit
Best Streamer Collaboration
Community Champion
Rising Star in Gambling Streaming
Most Responsible Streamer
Everyone's Favorite Gambling Streamer
The Best Female Streamer
All submitted and approved applications are placed on the long list for their respective nominations, and the vote-casting period begins. Every fan of gambling can vote for their favorite streamer on a dedicated page.
After that, the TOP-5 streamers in each category will be shortlisted, and public votes will determine the leaders in various nominations.
As gambling fans cast their votes for the shortlist, the jury voting begins. The jury choice will remain under wraps and will only be revealed during live air on February 1, when the winners will be crowned as streaming legends.
The voting period wouldn't be complete without the audience's favorite bets. Top Five Streamers will be chosen for the Legend of the Year title based on the stats provided by Casinolytics, a Scatters Club's partner. Everybody is invited to place bets on who they think will be crowned with the title. Predictions can be submitted from December 8, 2023, to January 30, 2024. The winners will be announced online on February 1, 2024.
To make the award night genuine and thrilling, Scatters Club will invite a secret host. Amping up the fun, famous gambling streamers will make guest appearances to announce the nominations and winners chosen by a special jury. The names of the jury and guests will be revealed soon along with many more mind-blowing features of this event.
During the Streamers Awards event, Scatters Club will have the support of its partner, BGaming.
Stay tuned for the Streamers Awards updates while spinning your reels!
About BGaming: BGaming is a fast-growing iGaming content provider converting gambling into gaming. Thanks to an expert team and a player-driven approach, the studio creates innovative and engaging products featured on reputable platforms and 1,000+ online casinos worldwide. BGaming is the world's first to support cryptocurrencies and offer Provably Fair games. Today the brand's portfolio includes 100+ products with HD graphics and a clear user interface for every device. The studio is also known for its brand exclusives created in partnerships with leading operators in the industry.
About Scatters Club:
Scatters Club is a global community of streamers, players, and fans of online slot games. The community provides a captivating and supportive environment for like-minded people to come together, share tips and tricks, and enjoy playing online slots. Streamers who are members of Scatters Club can grow their audience faster and increase revenues.
Belatra Games Celebrates the Festive Season with Mesmerising Merry Hog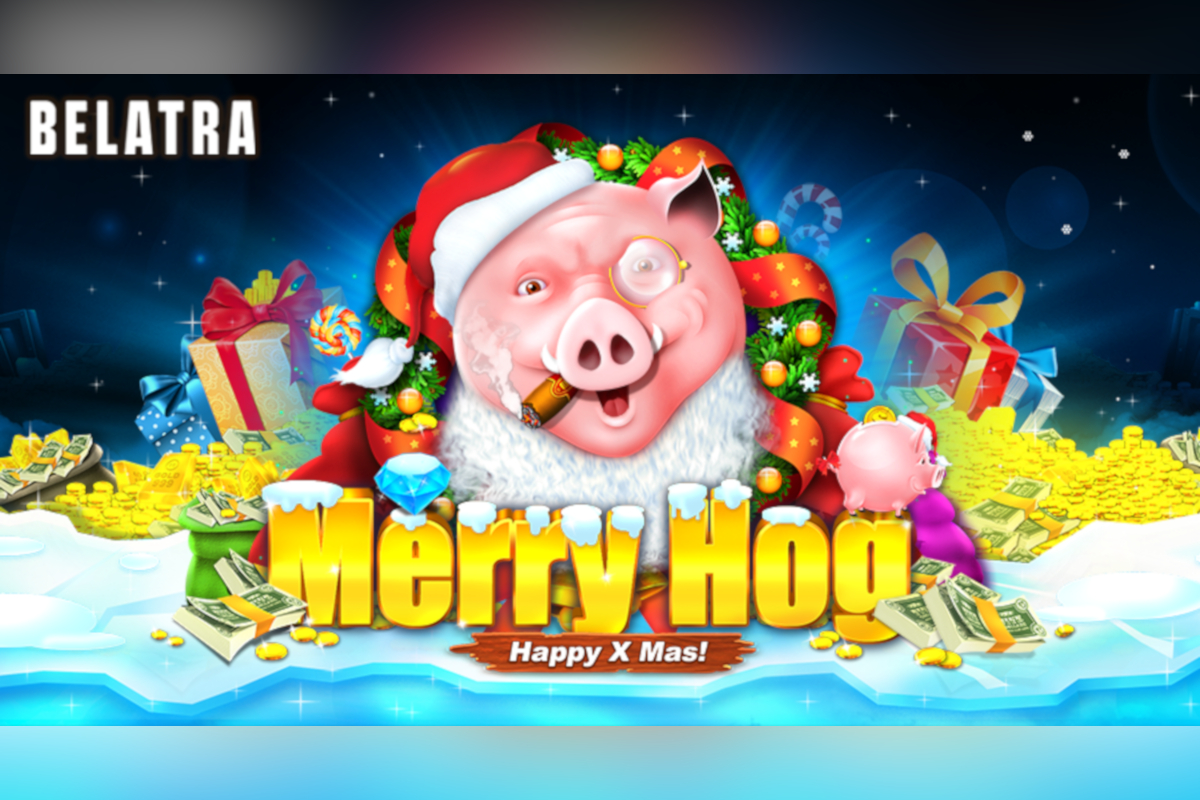 Reading Time:
2
minutes
Belatra Games, the specialist online slots developer, has proudly unwrapped its festive inspired title, Merry Hog.
Players will be able to immerse themselves amongst a variety of special symbols across the main game and free games. The wild symbol hog serves as a substitute for a wide selection of medium festive themed symbols. Magic safes are introduced in both the base and free games. These safes trigger the Open and Nudge bonus, revealing paid symbols or the sought after Golden Hog symbol, which returns even more prizes.
The Golden Hog, bonus, and +1 scatters play a pivotal role in this game. Exclusively in free games, the Police Control and multiplier symbols appear, freezing the Magic Safe reel and offering 2x and 5x multipliers to boost winnings.
Merry Hog is enhanced with its yuletide symphony that complement the innovative mechanics. The game remembers the position of the reels after each bet, adding a strategic element for players. Free games, the gift that keeps giving, is activated with three or more bonus scatters. It starts with an accumulative multiplier at +1, which increases with each spin. A special horizontal reel at the top of the screen will fill reels with stacks of magic safes.
The joy in Merry Hog is heightened through the clever Police Control symbol and scatter +1, both of which extend free games. Additionally, the game features coin symbols with values ranging from one to 2,500, catering to a diverse range of players.
Merry Hog also features Belatra Games' Buy Bonus, which allows players to enter the bonus game directly if they have the required number of credits.
"Merry Hog is more than just a game; it's a celebration of the festive season that is packed with surprises and potential big wins," the Chief Commercial Officer for Belatra Games, Sergey Chernyavski, said. "We invite players to dive into this joyful adventure that promises a blend of fun and excitement."