BETBY launches its Corporate Social Responsibility Project with Common Ground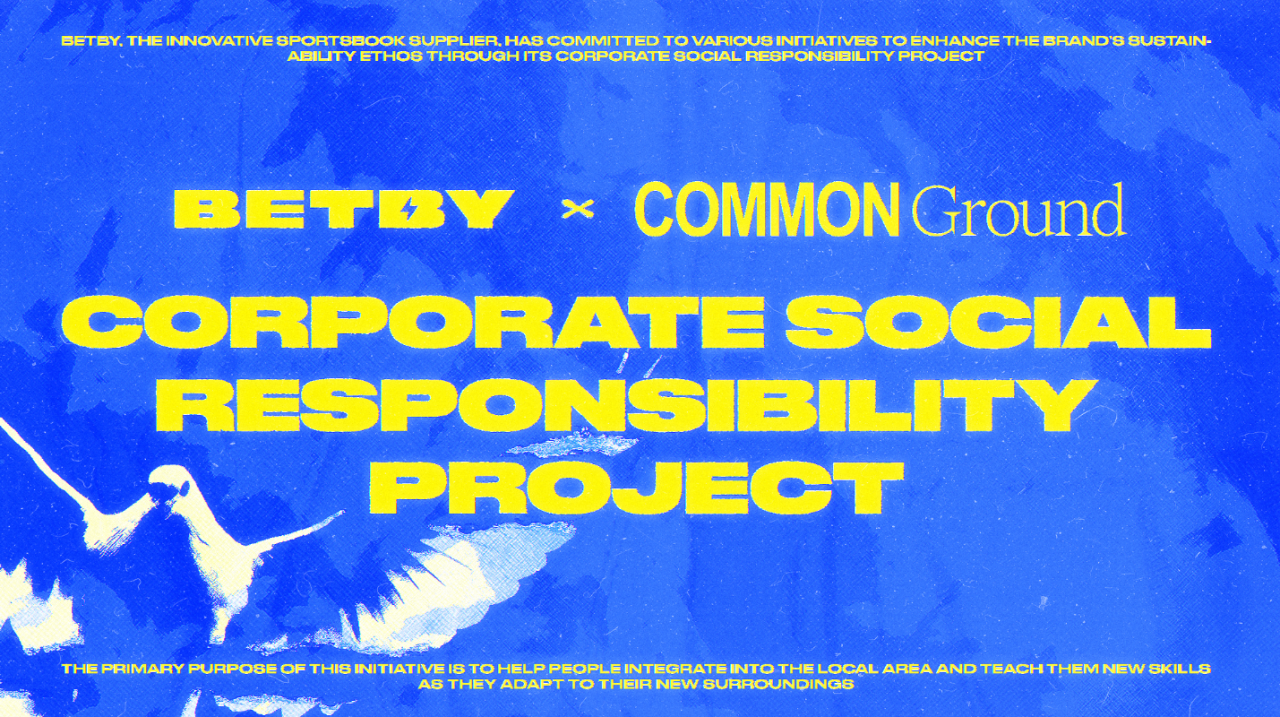 Reading Time:
< 1
minutes
BETBY, the innovative sportsbook supplier, has committed to various initiatives to enhance the brand's sustainability ethos through its Corporate Social Responsibility Project.
With a strong presence in Latvia, BETBY collaborated with Common Ground, a community centre in Riga, that provides a safe harbour for people who had to leave their homes because of the war in Ukraine.
The primary purpose of this initiative is to help people integrate into the local area and teach them a variety of skills as they adapt to their new surroundings.
This relationship with Common Ground is the latest humanitarian project that reinforces BETBY's continued passion of putting the well-being of people at the forefront of the brand's ethos, and ensuring a healthy and caring society.
Most recently, one of BETBY'S QA Engineers presented masterclasses on how to make hand-made jewellery boxes and decorative flowers, and there will be more exciting projects to come.
To further boost relations, various members of BETBY's team have become part of the 200-strong team of volunteers at the centre, while plans are in place for Common Ground employees to visit BETBY's office to discuss future projects.
Oksana Petrova, Head of Human Resources and Culture at BETBY, said: "This project will help us implement our social responsibility mission and have a real influence on society, and helping those that have been affected by the war in Ukraine.
"We want to make a positive difference to people, even if it's in a small way. We have seen wonderful engagement with our initiatives so far and we plan on significantly growing our partnership with Common Ground."
Hub88's Mark Taffler Taking to the Ring to Support Oliver's Wish Foundation at the SBC Charity Boxing Championship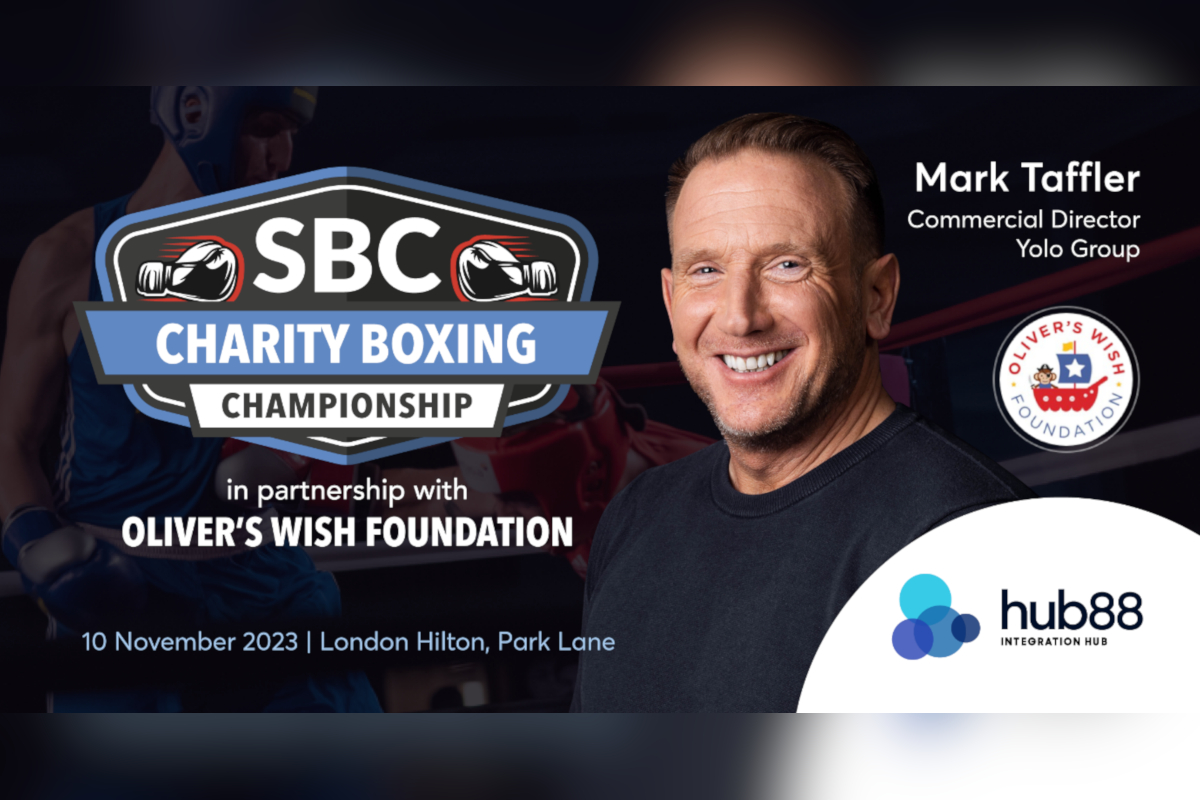 Reading Time:
< 1
minutes
Supplier's Commercial Director to don the gloves at prestigious industry charity event
Mark Taffler, Commercial Director for Hub88 and Bombay Group, is joining an industry lineup to compete in a white-collar boxing match at this year's SBC Charity Boxing Championship fundraising event.
Taffler, who is being sponsored by One.io, whom is part of the Yolo Investments' portfolio, will face SMPL Consulting's Director Simon Pilkington in the opening bout of the night to raise money for three charity organisations.
Hub88 will be hosting a VIP table at the event, which was set up by SBC in partnership with Oliver's Wish Foundation.
Over 500 industry representatives will be in attendance for an evening of boxing on November 10, with a blend of fierce competition and camaraderie taking place at the luxurious Hilton Hotel in London.
Last year's event raised a staggering £152,000 and was donated to the Oliver's Wish Foundation and its amazing partner charities Chestnut Tree House, Cystic Fibrosis Trust and SUDC UK.
"Mark's fantastic work so far will be rewarded in the boxing ring and we look forward to seeing how he gets on against his fierce competition Simon when the action unfolds," the Head of Hub88, Ollie Castleman, said.
"Ultimately, the goal is to raise money for a great cause and, following the success of last year's event, we are delighted to play a part in the 2023 instalment of the SBC Charity Boxing Championship."
Counter-Strike 2 launches on FACEIT with new $100,000 FACEIT Pro League (FPL) Proving Grounds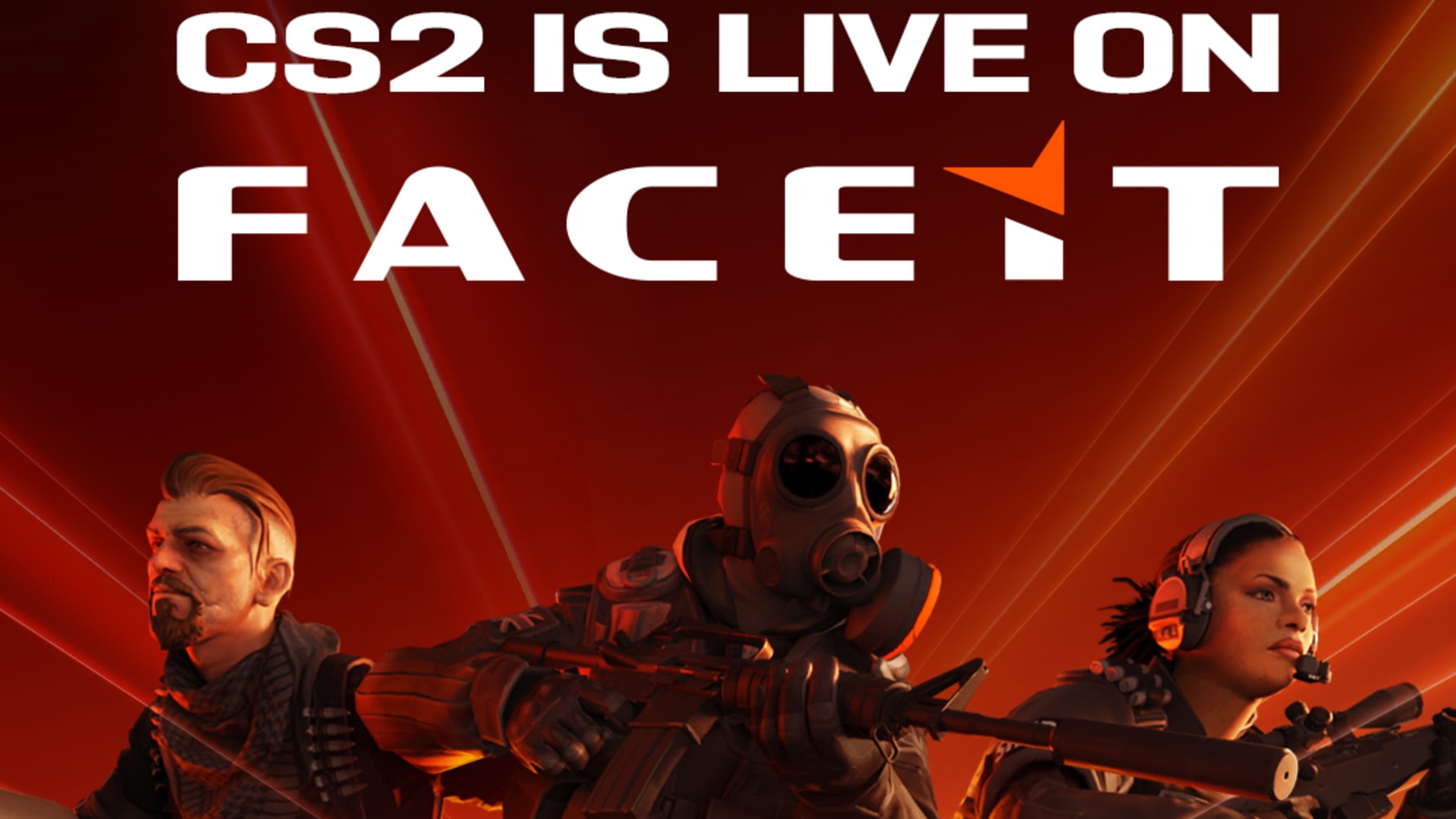 Reading Time:
3
minutes
Today, ESL FACEIT Group (EFG), the leading esports and video game entertainment company, reveals that Counter-Strike 2 (CS2) is now playable on FACEIT, the world's leading online platform for competitive gaming. CS2 players looking to master the new iteration of Counter-Strike can now join the world's largest community on FACEIT, with 22 million serious players, to hone their skills faster than anywhere else.
On FACEIT, players can join communities, gather tips and feedback for their path going pro and join or host matches on private servers. FACEIT provides its own ranking system in which players start at Level 1 and are able to reach Level 10. Players can participate in community tournaments or qualify for the FACEIT Pro League (FPL) and start their journey to become one of the best CS players in the world. To ensure a safe environment, FACEIT offers its renowned anti-cheat and chat moderation through its own AI called "Minerva".
The new era of Counter-Strike begins on FACEIT with the launch of a new seasonal Elo system. FACEIT Season 1 is designed to create the ultimate competitive environment for CS2. FACEIT Season 1 will culminate with the first FPL Proving Grounds: The Ultimate Path to Pro, which will boast the highest prize pool ever awarded in a public matchmaking system – featuring $100,000 in prizes for top 'Challenger' rank players. Challenger is the new rank on FACEIT, introduced for the top 1,000 players in Europe, South America, and North America. Additionally, the top three players of FPL Proving Grounds will earn a direct invite to the FPL, and a monthly stipend to support them on their path to pro.
Designed to empower the highest Elo rated matchmaking players to break into the professional scene, FPL Proving Grounds will take place every four months and will act as a new way to qualify for FPL. Its first iteration will serve as the grand finale of FACEIT Season 1, replacing FPL-C Hubs and FPL-C Qualifiers. The path to FPL is now free and directly connects to the Elo leaderboards in Europe, North America and South America.
The FPL has already been launched in Counter-Strike 2 featuring top players, CS legends and truly top talents, optimizing the famous path to pro environment that supported stars such as Mathieu "ZywOo" Herbaut, Robin "ropz" Kool, and Ilya "m0NESY" Osipov. The goal is to recreate the look and feel of the early days of FPL with matches full of top pros and unique livestream content for the community. FACEIT is also making Elo and Skill Level adjustments to better reflect the current player base, which will reduce wait times for high-ranked players and offer better match balance, revitalizing the race to the #1 spot in Counter-Strike 2.
Further additions to CS2 on FACEIT include Super Match, a new innovative feature that empowers players to take control of their matching experience and 100% guarantee specific characteristics of their next match, ensuring the algorithm can adapt to player needs. Version 1.0 of Super Match will be available in all regions for all Plus and Premium subscribers.
In addition to North America, FACEIT has now rolled out a server selector feature for European players, offering an array of server locations to choose from, including Moscow, Germany, Finland, Sweden, Netherlands, UK, and France. CS2 players can now fine-tune their ping optimization by selecting server locations before they queue up. This is a game-changer for players in the CIS region, enhancing connectivity, while also minimizing language barriers at scale, by more effectively clustering Western and Eastern European players. To support this expansion without affecting queue times, FACEIT has raised the minimum map selection requirement for premium subscribers.
"Over the past decade, we have had the honor of collaborating with the CS community to build FACEIT, a platform capable of bolstering the entire CS ecosystem and its sporting scene. CS2 is an incredibly exciting new chapter that gives us the chance to reinforce our commitment to this mission on an even grander scale," said Niccolo Maisto, co-CEO, ESL FACEIT Group. "We seize this moment to extend a warm welcome to all players, organizers, teams, and creators who, like us, have a profound passion for competitive Counter-Strike and want to contribute to grow this great scene even further."
FACEIT users can play Counter-Strike 2 now at FACEIT .com.
Playbook Engineering announces DragonBet partnership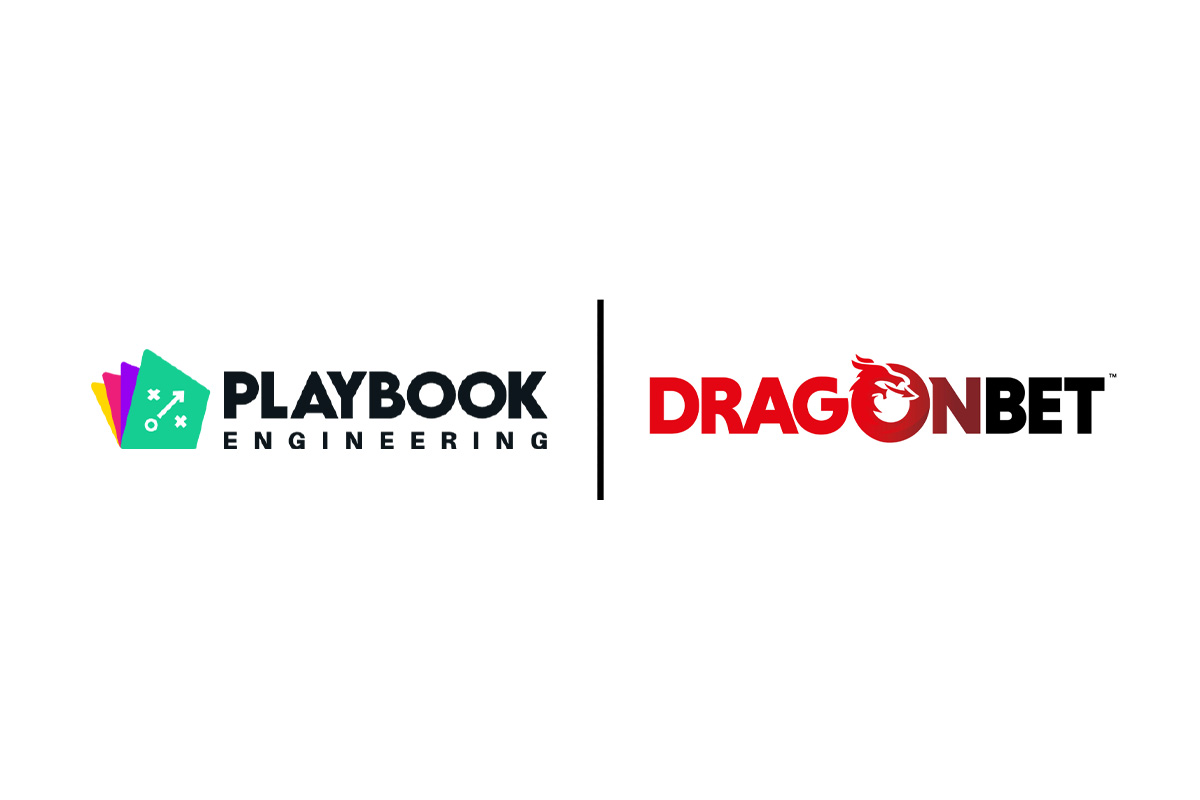 Reading Time:
< 1
minutes
Playbook Engineering, a leading global betting platform provider, has boosted its UK presence thanks to a new agreement with online betting platform, DragonBet.
The integration will see Playbook supply its solution to DragonBet, which specialises in offering more coverage on Welsh sport than any of its competitors.
DragonBet offers the very best in odds from horse racing, football and rugby, alongside US sports such as American football, baseball and basketball, whilst offering the latest prices on the Cymru Premier League in Wales.
With the deal now live, DragonBet is able to take advantage of Playbook's extensive book of pre-match and live odds, with hundreds of sports available to bet on.
This latest partnership strengthens Playbook's reputation as a global player within sports and casino, thanks to its development of cutting-edge technology whilst providing one of the best and most innovative user experiences on the planet.
Commenting on the partnership, Ivo Doroteia, CEO at Playbook, said: "At Playbook Engineering, we are always eager to develop exciting new alliances and it is excellent news for us to count DragonBet as a new partner.
"DragonBet is undoubtedly one of the UK's up-and-coming operators, with a big footprint already in Wales. With this partnership, we hope to expand DragonBet's presence across the UK and beyond,  at the beginning of a fruitful journey for both companies."
David Lovell, Co-Founder at DragonBet, added: "We are delighted to become a part of the Playbook Engineering family. With powerful front-end customisation, robust reporting functionality and a sleek UX now at our disposal, the partnership represents a huge step forward for DragonBet.
"We look forward to leveraging the strength of the Playbook platform to realise the potential of our growing brand."