Azerion Q1 2023 results and progress with the consolidation and integration of previous acquisitions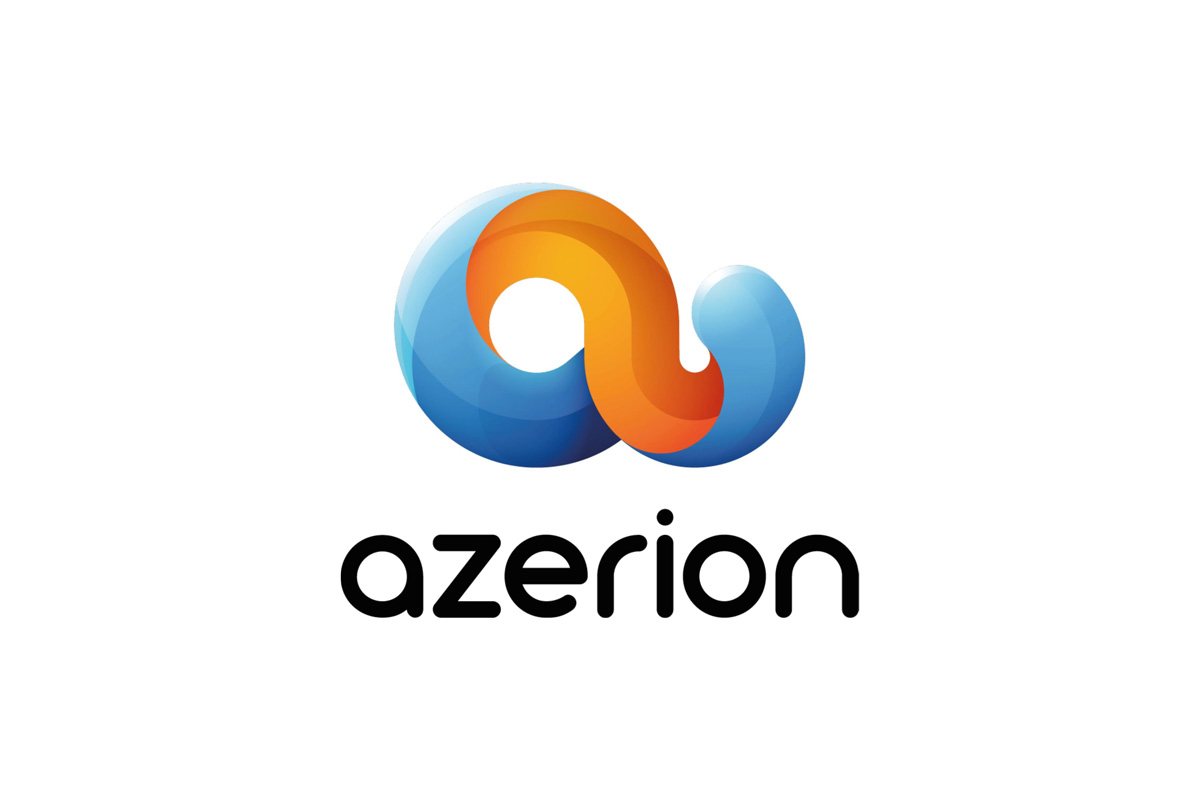 Reading Time:
4
minutes
Azerion announced its Q1 2023 results. Additionally,  Azerion has announced its significant progress with the consolidation and integration of previous acquisitions.
Q1 2023 highlights
Resilient growth in the Platform and Premium Games segments, with Net revenue of almost € 113 million, up from € 94 million in Q1 2022. Adjusted EBITDA of almost € 9 million up by 48% compared to Q1 2022, reflecting improved margins due to accelerated integration of previous acquisitions, as well as cost optimisation.
Upgraded expected annualised cost savings to at least € 15 million from at least € 10 million, excluding any effects from foreign exchange. The expected savings are compared to the January 2023 baseline.
Launch of Performance by Azerion, enriching campaigns across all features and platforms, driving increased performance across the full advertisement funnel.
Roll out of proprietary ad format Oneskin, an integrated rich media native product that creates a highly scalable feature on the Azerion Platform.
Expanded brand licensing partnerships with SmileyWorld, Mattel and L.O.L. Surprise! O.M.G. Fashion House™ to create engaging in game branded advertising content in metaverse social games Habbo, Hotel Hideaway and Woozworld.
Successfully completed the legal merger between Azerion Holding B.V. and Azerion Group N.V. to simplify financial reporting.
CEO Umut Akpinar said: "I am pleased with our continued growth in underlying profitability in Q1 2023. We made significant progress integrating previous acquisitions and further optimising our operations, whilst releasing new products and services to our current and new advertising and publisher partners. We are working hard to make our platform more efficient, better serving our clients, increasing our resilience and positioning us to capture exciting market opportunities. We expect to continue improving our underlying profitability in Q2 2023, which provides us confidence in achieving our strategic and financial objectives for 2023 and beyond."
Azerion makes significant progress with the consolidation and integration of previous acquisitions
Today, Azerion has shared further details on the progress made in consolidating and integrating previously acquired businesses, which led to the launch of new products, market expansions, technological improvements and expected cost savings.
Azerion's initiatives to integrate and consolidate the different technologies, teams, brands, offices, and back-office activities have progressed well in Q1 2023 and are expected to result in annualized savings of at least EUR 15 million compared to January 2023 baseline. This is a significant improvement to the previously communicated expectation of at least EUR 10 million annualized savings.
After its listing on Euronext Amsterdam in early 2022, Azerion completed several acquisitions, most of them during the second half of last year. Since the beginning of 2023, Azerion has set out as one of its priorities to accelerate the integration of past acquisitions and make Azerion's platform more efficient and fit to scale up later in 2023. Below some examples of successful integration initiatives:
Ad sales
Over the last few years Azerion has built direct sales capabilities and expertise across various markets, working closely with advertisers and media agencies to maximise their results.
Infinia (audience targeting technology with local direct sales presence in the Iberia and LATAM regions – acquired in March 2022) was rebranded into Azerion and completed the integration of teams, offices and back-office. Furthermore, Infinia's technical capabilities to create and target audiences to better reach exact audiences has been integrated and shared with other regions and Azerion offices.
Hybrid Theory (audience targeting technology with local direct sales presence in the UK, US and APAC regions – acquired in November 2022) has rebranded into Azerion and also merged all its teams into the Azerion teams for the relevant markets. As with Infinia, their technology and knowledge are now used group wide to offer our clients expertise and execution in brand performance marketing.
Mmedia (local direct sales presence in the Netherlands – acquired in October 2022) has been further integrated in the Dutch operation, merging sales, publisher and monetization expertise into the Dutch operation.
Overall, the sales teams in the UK, Germany, France, Nordics, US, Italy and Benelux regions have further integrated offerings and products and are increasingly selling easy-to-use, brand-safe and competitively priced solutions to advertisers and media agencies, so that they can reach affordable audiences at scale everywhere and receive better outcomes.
Adtech
Azerion continuously invests in launching creative ad formats and optimising its advertising technology. The focus has been on innovating with unique proprietary ad formats as well as using technology to reduce complexity for advertisers and publishers.
TargetSpot (audio ad format technology – acquired in November 2022) has enabled its audio supply technology into Azerion's wider SSP platform. Product development has been centralized in Amsterdam, while teams in the US and Belgium have been integrated into the relevant Azerion teams. Offices and back-office activities have been merged and centralized.
Vlyby (video ad format technology – acquired in October 2022) has integrated into Azerion's German operations. It also further integrated with previously acquired company Zoomin (video development) to offer smart content propositions to advertisers and publishers. This new video product is currently under expansion.
Madvertise (mobile advertising technology – acquired in July 2022) has been integrated into Azerion's French and German operations, including teams and back-office.
Curated content
One of the key elements of Azerion value proposition is to offer unique reach to advertisers. In order to bring audiences together at scale, Azerion develops its own digital content and partners with thousands of digital publishers. Over the last few years Azerion has built publisher monetization capabilities and expertise, working closely with publishers to maximise their results.
AdPlay (publisher monetization services – acquired in November 2022) has integrated into Azerion's operations in Italy and has been chosen as Azerion's publisher monetization services offerings for the Italian market.
Takerate (publisher monetization services – acquired in October 2022) has merged into Adplay, generating the efficiencies relating to sales teams, operations, analytics, development and back- office.
Overall, Azerion is further consolidating its publisher monetization services into a single stack. The first step was to consolidate the offerings per region (Italy: Adplay; France: Adverline; US and Nordics: Pubgalaxy; DACH, Benelux and UK: Mmedia; Nordics: Keymobile). Full global integration is expected to be initiated later in 2023.
Next steps
The integration efforts are expected to continue through Q2 and Q3 2023 to make Azerion's platform more efficient and ready to further scale up. These efforts will include the roll-out of the acquired products and services across all Azerion regions to ensure one single set of offering to advertisers and publishers, as well as rebranding of products and entities and legal mergers and acquired subsidiaries. More updates will be provided over the course of 2023.
FBMDS' First Ever Crash Game, Champion Tales, is Out Worldwide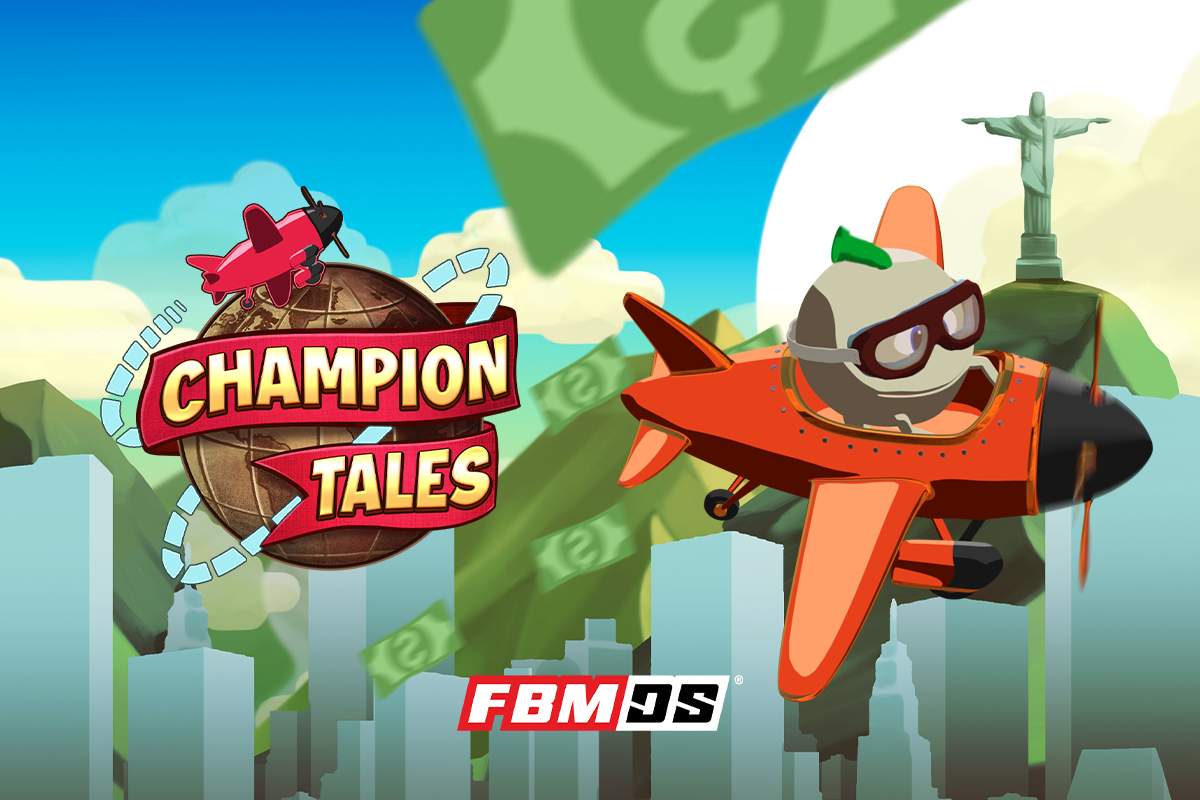 Reading Time:
2
minutes
Get ready to witness the dawn of a new era in online casino gaming as FBMDS unveils the highly anticipated Champion Tales, the brand's first ever non-traditional game available worldwide. Brace your players for an immersive gaming experience that will transport them across the globe, hand in hand with the legendary Mr Champion himself.
Champion Tales captures the essence of the emergent non-traditional gaming trend with its strategic betting rounds and monumental winnings. FBMDS' new game merges top-notch technology with the brands' expertise, creating a thrilling and immersive experience with high stakes for players and a safe choice for casino operators.
A distinctive non-traditional game with big prizes to award
Following a crash gaming logic, FBMDS' release evokes players' heart-pounding anticipation as the multiplier reaches new heights, requiring strategic decision-making and a thrilling rush to hit the 'Collect' button before it's too late.
FBMDS has balanced gameplay mechanics to increase players' chances of earning significant rewards, making it a lucrative choice for online casino operators. Furthermore, Champion Tales boasts a highly profitable RTP rate, surpassing competitors in the market.
But that's not all. Champion Tales comes loaded with features designed to elevate the gaming
experience:
Autoplay: Players can choose how many rounds they want to play without any hassle, making continuous play even more convenient and enjoyable.
Auto Cashout: The Auto Cashout feature, where players can choose the value they want to cash out, minimizing mistakes or distractions that could impact their winnings.
Responsible Gambling: FBMDS prioritizes players' safety with the responsible gambling feature, allowing players to set limits above or below their initial balance, preventing any unwanted excessive play.
Detailed Play History: A detailed play history feature ensures that players always remain safe and in control. They can review their past gaming sessions, bets and outcomes, promoting transparency and responsible gaming practices.
"Listening to our partners and clients was always the number-one priority during the creation process of Champion Tales," the Director for FBM, Renato Almeida, said. "Since the crash gaming category has been getting a lot of popularity, we made sure we understood market needs to make sure our clients' expectations and profitability rates were being met, while delivering an innovative solution able to provide players with an amazing gaming experience."
A personalized crash gaming atmosphere
Champion Tales goes beyond colossal wins with its debut, offering a captivating Brazil-inspired tropical ambiance. Moreover, the game's background, scenery and music can be customized to meet the needs of casino operators in diverse markets, cultural contexts and geographical locations.
This allows for an enriched gaming experience worldwide, whether by incorporating local landmarks, cultural references or regional music, to resonate with operators' requirements, enhancing customer engagement and satisfaction.
In addition, clients can have their respective logos applied to the game's flag, further aiding in branding. FBMDS maintains product localization as a priority by developing characters and backgrounds that resonate with the regions where partners operate and represent the seasonality of the market. This approach generates greater player identification, leading to increased retention and loyalty.
By developing mobile-friendly, cutting-edge and highly customizable gaming solution like Champion Tales, FBMDS proves once again its ability to deliver profitable and satisfying products for casino operators worldwide.
Hub88's Mark Taffler Taking to the Ring to Support Oliver's Wish Foundation at the SBC Charity Boxing Championship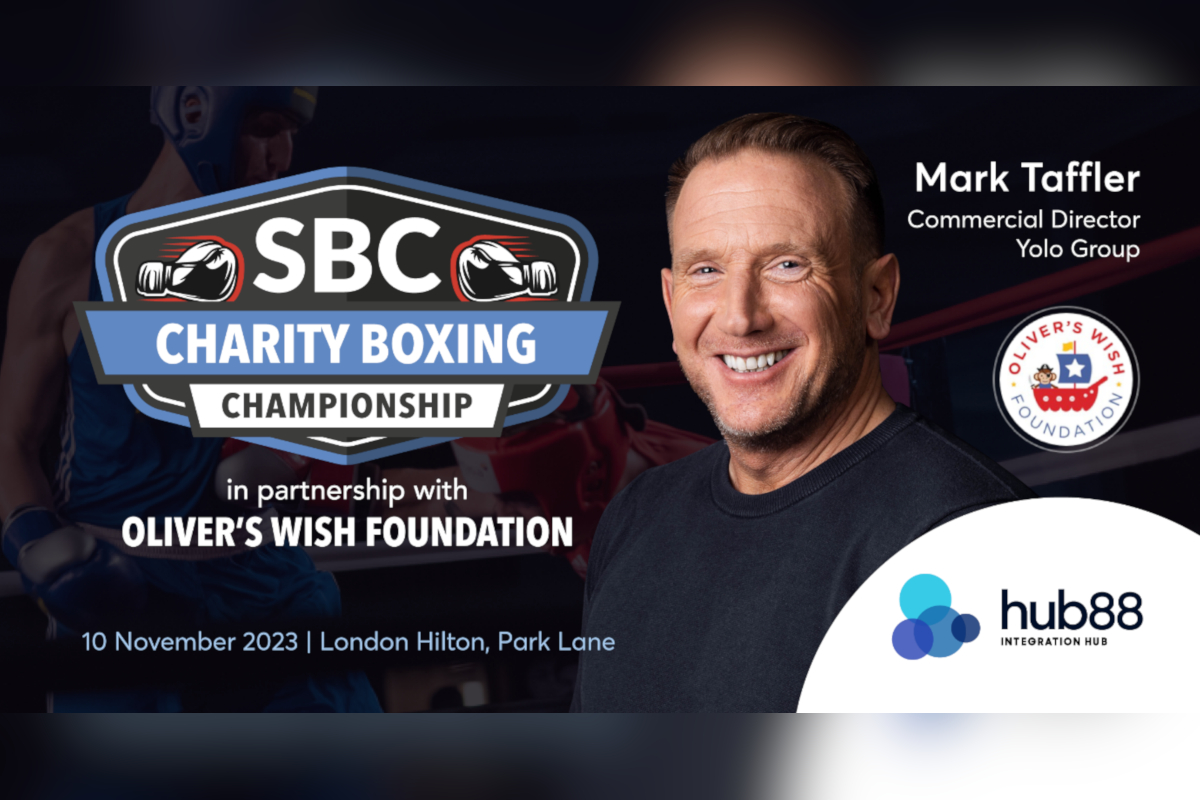 Reading Time:
< 1
minutes
Supplier's Commercial Director to don the gloves at prestigious industry charity event
Mark Taffler, Commercial Director for Hub88 and Bombay Group, is joining an industry lineup to compete in a white-collar boxing match at this year's SBC Charity Boxing Championship fundraising event.
Taffler, who is being sponsored by One.io, whom is part of the Yolo Investments' portfolio, will face SMPL Consulting's Director Simon Pilkington in the opening bout of the night to raise money for three charity organisations.
Hub88 will be hosting a VIP table at the event, which was set up by SBC in partnership with Oliver's Wish Foundation.
Over 500 industry representatives will be in attendance for an evening of boxing on November 10, with a blend of fierce competition and camaraderie taking place at the luxurious Hilton Hotel in London.
Last year's event raised a staggering £152,000 and was donated to the Oliver's Wish Foundation and its amazing partner charities Chestnut Tree House, Cystic Fibrosis Trust and SUDC UK.
"Mark's fantastic work so far will be rewarded in the boxing ring and we look forward to seeing how he gets on against his fierce competition Simon when the action unfolds," the Head of Hub88, Ollie Castleman, said.
"Ultimately, the goal is to raise money for a great cause and, following the success of last year's event, we are delighted to play a part in the 2023 instalment of the SBC Charity Boxing Championship."
Counter-Strike 2 launches on FACEIT with new $100,000 FACEIT Pro League (FPL) Proving Grounds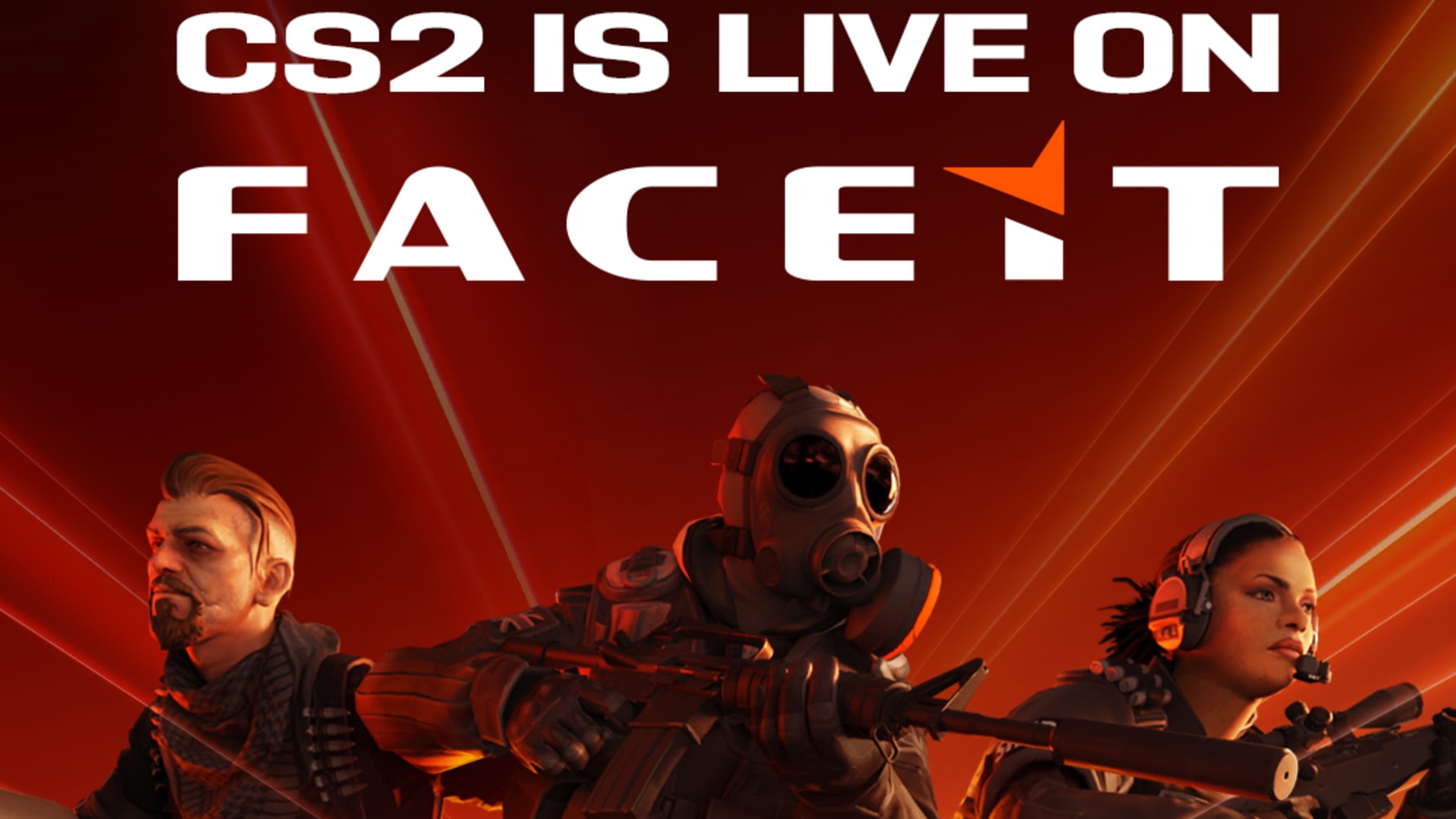 Reading Time:
3
minutes
Today, ESL FACEIT Group (EFG), the leading esports and video game entertainment company, reveals that Counter-Strike 2 (CS2) is now playable on FACEIT, the world's leading online platform for competitive gaming. CS2 players looking to master the new iteration of Counter-Strike can now join the world's largest community on FACEIT, with 22 million serious players, to hone their skills faster than anywhere else.
On FACEIT, players can join communities, gather tips and feedback for their path going pro and join or host matches on private servers. FACEIT provides its own ranking system in which players start at Level 1 and are able to reach Level 10. Players can participate in community tournaments or qualify for the FACEIT Pro League (FPL) and start their journey to become one of the best CS players in the world. To ensure a safe environment, FACEIT offers its renowned anti-cheat and chat moderation through its own AI called "Minerva".
The new era of Counter-Strike begins on FACEIT with the launch of a new seasonal Elo system. FACEIT Season 1 is designed to create the ultimate competitive environment for CS2. FACEIT Season 1 will culminate with the first FPL Proving Grounds: The Ultimate Path to Pro, which will boast the highest prize pool ever awarded in a public matchmaking system – featuring $100,000 in prizes for top 'Challenger' rank players. Challenger is the new rank on FACEIT, introduced for the top 1,000 players in Europe, South America, and North America. Additionally, the top three players of FPL Proving Grounds will earn a direct invite to the FPL, and a monthly stipend to support them on their path to pro.
Designed to empower the highest Elo rated matchmaking players to break into the professional scene, FPL Proving Grounds will take place every four months and will act as a new way to qualify for FPL. Its first iteration will serve as the grand finale of FACEIT Season 1, replacing FPL-C Hubs and FPL-C Qualifiers. The path to FPL is now free and directly connects to the Elo leaderboards in Europe, North America and South America.
The FPL has already been launched in Counter-Strike 2 featuring top players, CS legends and truly top talents, optimizing the famous path to pro environment that supported stars such as Mathieu "ZywOo" Herbaut, Robin "ropz" Kool, and Ilya "m0NESY" Osipov. The goal is to recreate the look and feel of the early days of FPL with matches full of top pros and unique livestream content for the community. FACEIT is also making Elo and Skill Level adjustments to better reflect the current player base, which will reduce wait times for high-ranked players and offer better match balance, revitalizing the race to the #1 spot in Counter-Strike 2.
Further additions to CS2 on FACEIT include Super Match, a new innovative feature that empowers players to take control of their matching experience and 100% guarantee specific characteristics of their next match, ensuring the algorithm can adapt to player needs. Version 1.0 of Super Match will be available in all regions for all Plus and Premium subscribers.
In addition to North America, FACEIT has now rolled out a server selector feature for European players, offering an array of server locations to choose from, including Moscow, Germany, Finland, Sweden, Netherlands, UK, and France. CS2 players can now fine-tune their ping optimization by selecting server locations before they queue up. This is a game-changer for players in the CIS region, enhancing connectivity, while also minimizing language barriers at scale, by more effectively clustering Western and Eastern European players. To support this expansion without affecting queue times, FACEIT has raised the minimum map selection requirement for premium subscribers.
"Over the past decade, we have had the honor of collaborating with the CS community to build FACEIT, a platform capable of bolstering the entire CS ecosystem and its sporting scene. CS2 is an incredibly exciting new chapter that gives us the chance to reinforce our commitment to this mission on an even grander scale," said Niccolo Maisto, co-CEO, ESL FACEIT Group. "We seize this moment to extend a warm welcome to all players, organizers, teams, and creators who, like us, have a profound passion for competitive Counter-Strike and want to contribute to grow this great scene even further."
FACEIT users can play Counter-Strike 2 now at FACEIT .com.