WH Partners assigns its new officials to impact its 3 core sectors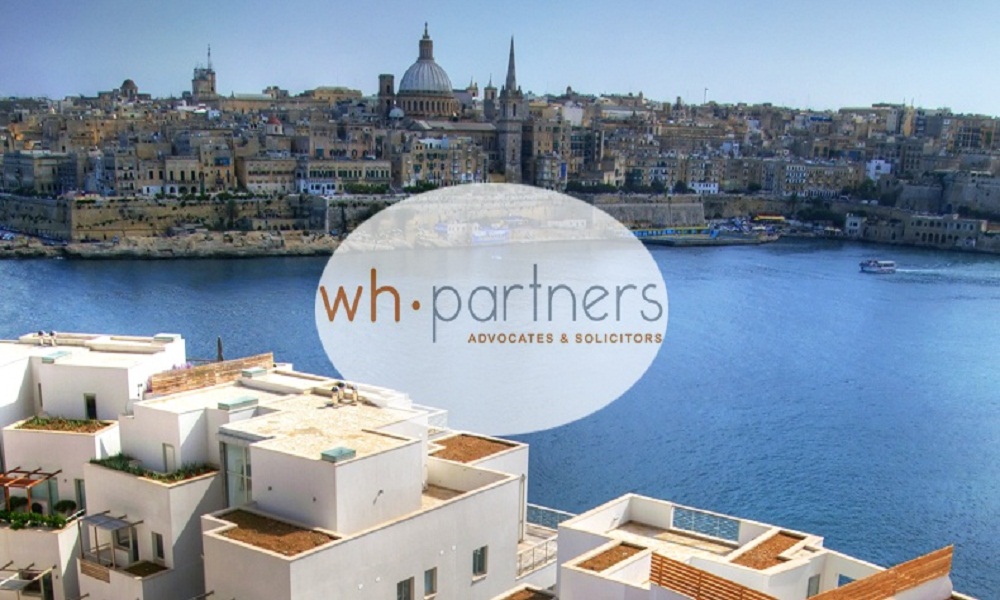 Reading Time:
2
minutes
Intending to impact and invigorate the three core practise areas of the firm namely, Gaming and gambling, tax advisory, and blockchain technology, WH Partners, the Malta-based leading law firm in gaming & gambling, announced the assigning of its three new partners namely – Ramona Azzopardi, Joseph Borg, and Robert Zammit who will team up with its current partners Olga Finkel, Ruth Galea, and James Scicluna in the attempt.
The co-founder and partner Dr Finkel said: "The internal promotion of three new partners reflects our growth strategy for 2018 and beyond. We are delighted by these internal appointments and wish each of our new partners every success."
Whereas the Partner and Co-Founder Dr Scicluna said: "These promotions are the well-deserved result of the efforts made by this group of very talented lawyers across a range of legal disciplines. We are committed to providing exceptional service and rewarding those of our colleagues who go the extra mile for the firm and our valued clients."
Ramona Azzopardi
Dr Azzopardi is a taxation lawyer and has helped develop WH Partners' tax and private client practice, which she now heads. She joined WH Partners in 2014 as a Senior Associate after having worked for several years with another leading Maltese law firm. She is a council member of the Malta Institution of Taxation, a member of the Chamber of Advocates and the Institute of Financial Services Practitioners where she also serves as a committee member on the Taxation Sub-Committee. She holds an MA in financial services and an LL.D. from the University of Malta as well as a diploma in taxation from the Malta Institute of Taxation.
Joseph Borg
Joseph F. Borg has been a senior adviser with WH Partners since 2013 having formerly held senior positions at the Malta Gaming Authority and served as legal counsel at Vodafone Malta. He is a former trustee of the International Association of Gaming Regulators. Apart from being a core member of WH Partners' gaming and gambling advisory team, he has spearheaded the firm's blockchain and cryptocurrency advisory practice. He graduated with an LL.M. in information technology and tele­communi­cations law from the University of Strathclyde (Glasgow) and holds a Doctor of Laws degree from the University of Malta.
Robert Zammit
Dr Zammit has worked, first with WH Law, and then with WH Partners in aggregate for over 10 years. He is the regulatory, licensing and litigation lawyer and practices in the gaming and transport industries. He arguably holds the record for the lawyer who has acted on most gambling licence applications in Malta. He also advises gambling operators on the exploitation of their intellectual property and is ranked by Legal 500 for his expertise in this area. He holds a Doctors of Law degree from the University of Malta.
Source: timesofmalta.com
Perform Group rebrands as DAZN Group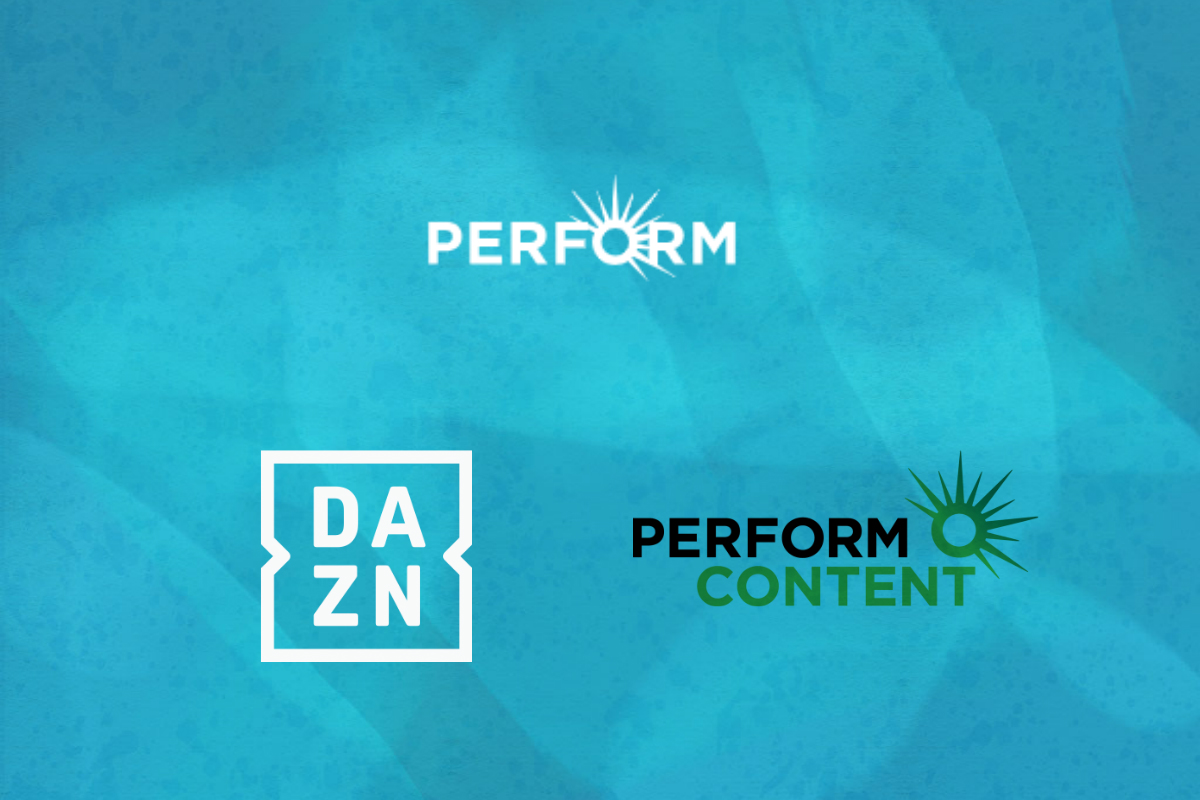 Reading Time:
2
minutes
Business to be consolidated into two brands: DAZN and Perform Content
Perform Group, the digital leader in sports media, announced that it will be called DAZN Group and consolidated into two distinct brands: DAZN and Perform Content. Executive Chairman, John Skipper, said: "We have two enormous growth opportunities but they are distinct from each other. Consequently, we are re-organising to create dedicated management and standalone teams each with a clear and focused agenda and mission. We have an incredible opportunity to exploit significant shifts in sports media to drive great products to sports fans and create a company with ever more influence on the new sports media universe".
DAZN will be the consumer-facing division, including DAZN itself, the world's first dedicated live and on-demand sports streaming service, and some of the largest sports websites in the world, such as Goal.com, SportingNews, and Spox.com. The content and traffic of these websites and apps will focus increasingly on acquiring subscribers for and driving traffic to DAZN, as well as serving fans with fantastic sports content. DAZN will also use its combined assets and inventory to create market-leading, innovative packages for advertisers.
DAZN Group will be led by CEO and founder Simon Denyer and he will be joined by a new CFO, Stuart Epstein. Stuart has a 20-year track record at Morgan Stanley and has previously served as CFO for NBC Universal. James Rushton takes on a wider role as Chief Revenue Officer, responsible for all products, revenue, and marketing.
Perform Content will be responsible for the group's B2B activities – continuing to provide world class sports data, news and video to the world's leading broadcasters, digital companies and sports books. Perform Content will be given more resources and autonomy to invest in its primary products, such as Opta, Watch & Bet, and RunningBall.
The CEO of Perform Content will continue to be Ross MacEacharn and he will be joined by Ashley Milton as Perform Content Chief Financial Officer.
The two brands will each have their own governance and leadership but report into one board, chaired by John Skipper. DAZN and Perform Content will collaborate closely on a commercial basis. DAZN will use Perform Content data to power its products. Perform Content will continue to leverage and add value to global rights acquired by DAZN.
DAZN Group CEO and founder, Simon Denyer, said: "Perform Group has been one of the defining companies of the sports industry over the last decade. The exceptional growth and execution of DAZN in its first seven markets means we need to focus our efforts around our primary growth engine. Our B2B division continues to grow but now is the time for it to have its own separate identity and investment plan. We are delighted that it will continue to use the Perform name."
DAZN will remain the main rights holding company for the group including its long-term partnerships with strategic partners such as WTA, FIBA, CONMEBOL, Matchroom Boxing, NFL and EHF.
Sir Leonard Blavatnik's Access Industries, the privately held group with global investments in multiple sectors, will continue to be the major shareholder of DAZN Group and support the growth of both brands.
ATG partners with USA's biggest TV network for horse racing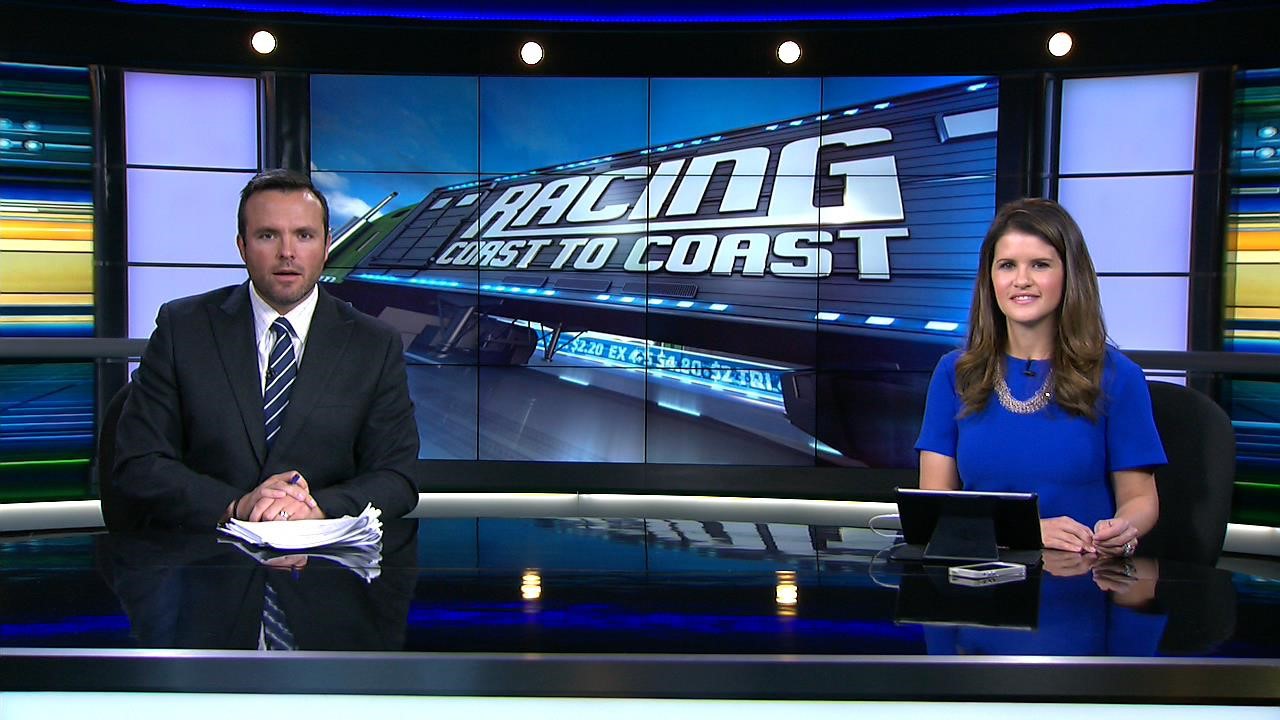 Reading Time:
2
minutes
ATG has come to a partner agreement with TVG, the largest TV network for horse racing in USA.
Starting September 17, 45 million American households has will be given the possibility to bet on ATG's products.
"This is a unique possibility for ATG to reach out to horse racing bettors in USA and will also be a great way of showcasing the great sport we have here in Sweden" says Lars Nemeth, head of international sales at ATG.
TVG is a Los Angeles based company, founded in 1987. TVG has today two TV channels and broadcast up to 15 hours of horse racing daily to 45 million American cable and satellite households. Since 2009 TVG is a part of the Irish Paddy Power Betfair betting concern.
"TVG is a strong trademark on the American market and they broadcast around 50,000 races a year from around the world. The main intention with this cooperation agreement is of course to create revenue for both parts but like I said, I also see it as a unique possibility to showcase Swedish horse racing" says Lars Nemeth.
The TVG customers will be able to bet Win, Place, Show, Exacta, Trifecta and Daily Double right in to ATG's Swedish pool.
"Swedish Trotting, Swedish Gallop and ATG will be able to deliver world class products, therefor it's fantastic to be able to offer our viewers both broadcasts and betting from Sweden. Business wise and also editorial we're emphasising on the best races Wednesday through Sunday. In our regular broadcasts we will have lots of live updates and latest news about the races and in cooperation with Kanal 75 show stories about both the sport of trotting and gallop in Sweden" says Stephen Kennelly, Vice President of Product and Exchange, TVG FanDuel Group US.
On the international betting market so called rakebacks, where bettors will receive discounts based on how much they bet, very common. However, in all of ATG's partner agreements no rakebacks are allowed, also in this deal wth TVG.
"Both us and ATG are interested in creating a sustainable long term deal. TVG has basically the same broad spectrum of customers as ATG, we focus on incentivizing and gaining new and existing business by providing access to high quality content and service, not through high volume rebates to a limited audience." says Stephen Kennelly.
Facts, TVG
• USA's largest TV network for trot and gallop horse racing – reaches 45 million households.
• Owned by the betting concern Paddy Power Betfair, Irland.
• 320 employees, most of them at their TV head quarter in Los Angeles, California.
• Broadcasts around 50 000 races each year from around the world through their TV channels TVG (seven days a week) and TVG2 (five days). the channels are also available online (www.tvg.com) and through Apple TV, Chromecast, Amazon and Roku.
• Will be able to bet Win, Place, Show, Exacta, Trifecta and Daily Double starting September 17, 2018
• TV and marketing support in TVG1 and TVG2 from September 23.
Source: ATG
MansionBet is the headline partner of Ultimate Boxxer II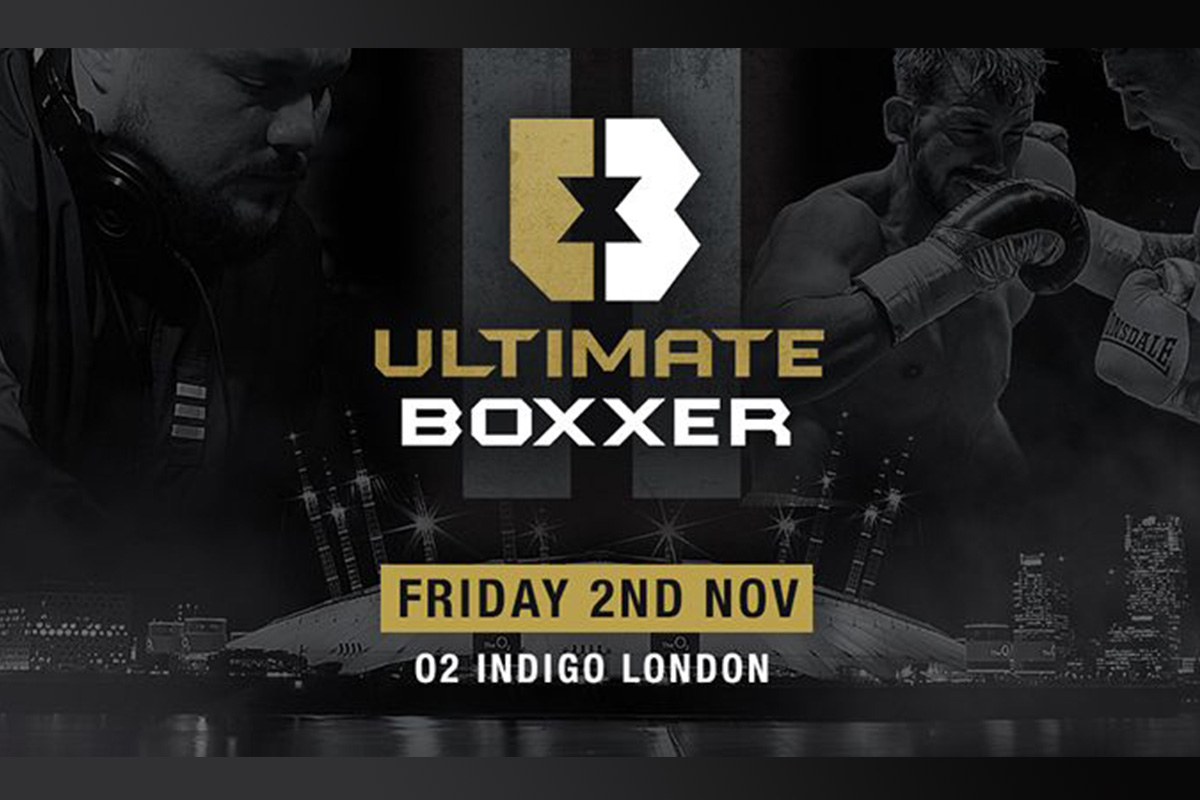 Reading Time:
2
minutes
In a continued push across the sporting industry, MansionBet announced their headline partnership of Ultimate Boxxer II.
Having sponsored a number of high profile UK boxers this year, including George Groves, Lee Selby and Dillian Whyte, their support of this thrilling event is a natural progression for the sports betting operator.
Taking place on 2nd November at the O2 Indigo in London, Ultimate Boxxer II follows the phenomenal success of their inaugural event earlier this year. The tournament sees eight highly rated British boxers in the light heavyweight division square off to achieve their career defining moment.
Additional entertainment and authority on the evening comes from boxing legends Paulie Malignaggi, Ricky Hatton, Anthony Crolla and BBC's Charlie Sloth.
Shelly Suter Hadad, COO & Managing Director of Mansion, commented: "We are passionately invested in supporting UK-grown talent across the sporting world, and with the growing popularity of British Boxing, we are delighted to get involved with this innovative tournament."
Benjamin Shalom, Managing Director of Ultimate Boxxer, commented: "We are really looking forward to developing Ultimate Boxxer as a strong gambling proposition. Mansion's values and forward-thinking make them a perfect brand to develop this with us and we are really excited about the upcoming campaign."
The partnership was brokered through leading sports creative & partnerships agency, Dark Horses; and promises to be a well-matched partnership between two rising star brands within their complimentary industries.
About Mansion:
Awarded 'Online Casino Operator of the Year' at the International Gaming Awards 2018, the Mansion Group has firmly established itself as a leading provider of online gambling and entertainment since their founding in 2003.
Mansion possess a broad portfolio of popular online casinos catering to all tastes and markets, with Casino.com acting as the flagship brand, and MansionCasino a UK top-performer. With the launch of MansionBet, the Mansion Group has diversified their product portfolio into the sports arena, leveraging the strength and brand awareness of the Mansion name across the industry.