Capital Markets Union: covered bonds, cross-border distribution of investment funds and cross-border transactions in claims and securities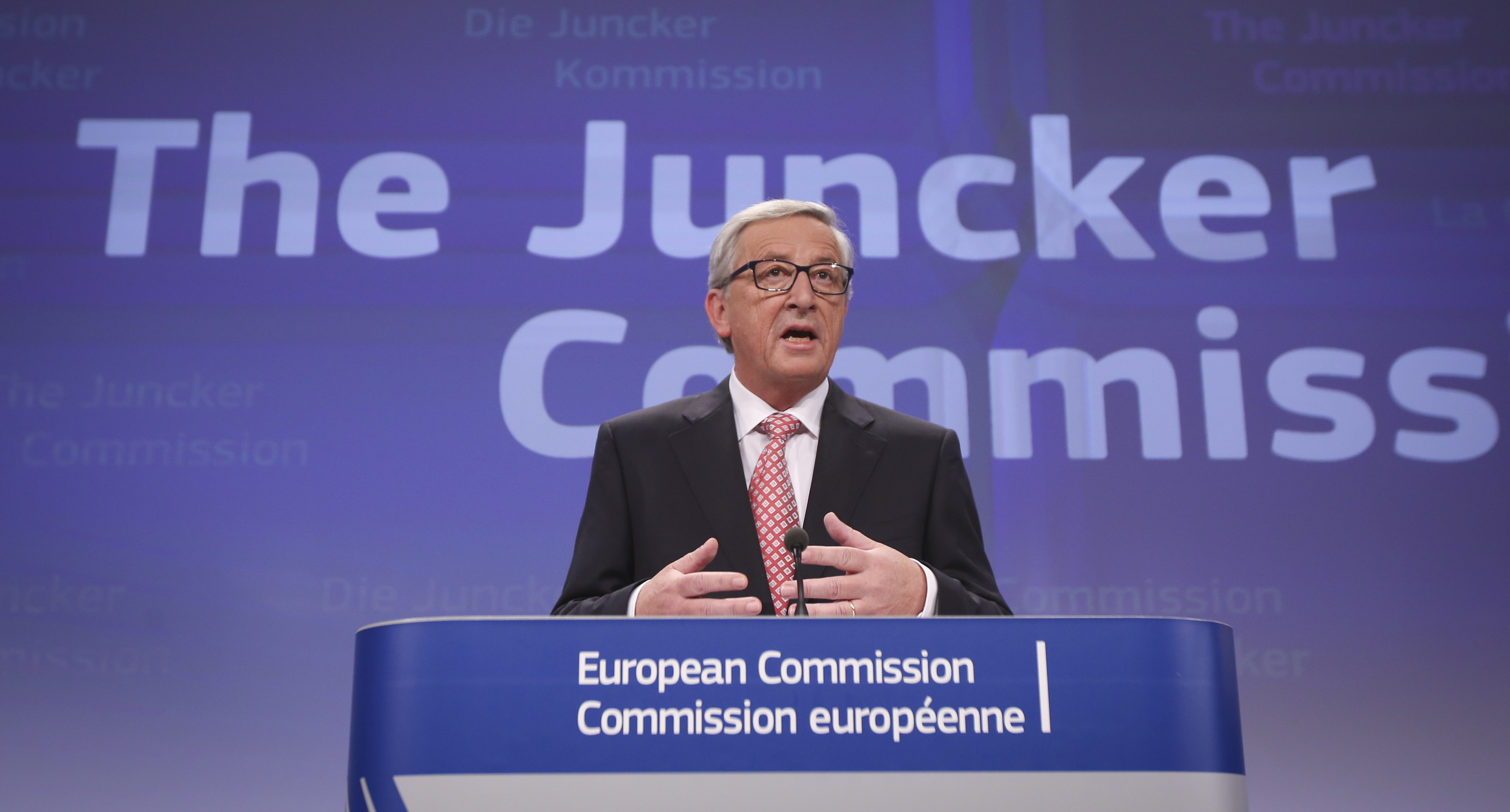 Reading Time:
12
minutes
Brussels, 12 March 2018 – How are today's proposals linked to the Capital Markets Union (CMU)?
The Capital Markets Union is one of the priorities of the Juncker Commission to strengthen Europe's economy and stimulate investments to create jobs. The CMU aims to mobilise and channel capital to all businesses in the EU, particularly small and medium enterprises (SMEs) that need resources to expand and thrive. While the CMU will be beneficial for all EU Member States, it will particularly strengthen the Economic and Monetary Union.
Building on progress already achieved since the launch of the CMU in 2015, today's proposals will boost the cross-border market for investment funds, promote the EU market for covered bonds as a source of long-term finance and ensure greater certainty for investors when dealing in cross-border transactions of securities and claims. This will help integrate EU capital markets further by facilitating cross-border operations and increasing legal certainty for companies.
The Commission is committed to put in place all building blocks of the Capital Markets Union by mid-2019. The measures presented today, and the remaining CMU proposals that will be presented by May 2018 make it possible that legislation can be adopted before European Parliament elections in 2019.
1. Covered Bonds
What are covered bonds and why is the Commission's proposal needed?  
Covered bonds are financial instruments that are generally issued by banks to fund the economy. They are backed by a separate pool of assets to which investors have a preferential claim in case of failure of the issuer. The pool of assets usually consists of high quality assets, such as residential and commercial mortgages or public debt.The investors in covered bonds are usually institutional investors, such as banks, pension funds, insurance companies or asset managers, who seek a low risk and long-term investment.
In addition to the issuer's creditworthiness, the fact that an investment in covered bonds is secured by a separate pool of assets constitutes a second protection for investors against credit risk and the solvency of the issuer. This means that if an issuer is in default, the assets can cover the investors' claims. Moreover, if the assets in the covered pool fail to generate sufficient cash flows for the repayment of investors, banks/issuers are fully liable towards investors with their capital. This makes covered bonds safer for investors as compared to other mechanisms such as securitisation.
Issuing covered bonds enables EU banks to obtain cost-efficient funding. The funding obtained by banks from issuing covered bonds may be used to grant for example mortgage loans for housing and non-residential property as well as to finance public debt, ships and aircrafts.
Covered bonds fared well during the financial crisis and proved to be a reliable and stable funding source at a time as other funding channels dried up. However, diverse rules across Member States affect the credit strength of those instruments. In addition, covered bonds markets are unevenly developed across the Single Market. While they are very important in some Member States, they are less developed in others.
This is why the Commission is proposing EU rules that will establish common definitions and standards for covered bonds. The proposed new rules also address prudential concerns by ensuring that the features of covered bonds are in line with the risk profile that is underlying already existing EU-wide preferential capital treatment. 
How big is the covered bonds market? 
The covered bonds market is very developed in the EU. In December 2015, the outstanding volume of covered bonds reached €2.5 trillion globally, €2.1 trillion of which were issued by EU-based institutions. This constitutes 84% of the total at global level.
One of the reasons why the EU has a comparatively large market for covered bonds is that many Member States have longstanding legal national regimes for covered bonds in place. The largest markets in the EU are Germany (18% of the EU outstanding volume), Denmark (18%), France (15%), Spain (13%), Sweden (11%), Italy (6%) and the UK (6%). The four largest markets account for almost two-thirds of the EU market in 2015.
How are covered bonds currently regulated? 
The issuance of covered bonds is currently regulated at national level. Regulatory regimes differ widely across Member States in terms of supervision, disclosure requirements and the composition of the pool of assets backing the covered bond.
At the EU level, in light of their low risk, covered bonds currently benefit from preferential prudential regulatory treatment under the Capital Requirements Regulation (CRR). However, existing Union law does not comprehensively address what constitutes a covered bond. As a result, the prudential treatment under the CRR may be granted to very different products, depending on the applicable national law. That is why harmonisation on an EU level is needed – to make sure covered bonds are safe, robust, and follow the same rules across the EU.
What are today's proposals about?  
The proposals – which take the form of a Directive and a Regulation – aim to foster the development of covered bonds across the Union, particularly in those Member States where no market currently exists. By making a cost-effective and long-term funding source available, these rules will help financial institutions – in particular banks – to finance the economy. It will also increase cross-border flows of capital and investments. This will provide investors with a wider and safer range of investment opportunities, contribute to financial stability and help finance the real economy.
The proposed Directive:
provides a common definition of covered bonds, which will represent a consistent reference for prudential regulation purposes;
defines the structural features of the instrument (dual recourse, quality of the assets backing the covered bond, liquidity and transparency requirements, etc.);
defines the tasks and responsibilities for the supervision of covered bonds; and
sets out the rules allowing the use of the 'European Covered Bonds' label.
The Regulation amends the Capital Requirements Regulation (CRR) with the aim of strengthening the conditions for granting preferential capital treatment by adding further requirements.
The proposal will reduce borrowing costs for the economy at large. The Commission estimates that the potential overall annual savings for EU borrowers would be between €1.5 billion and €1.9 billion.
What assets would be allowed to back covered bonds?
The Directive contains provisions to ensure a high quality of the assets in the pool backing the debt obligations. For example, it should be possible to determine the market value or mortgage lending value of the assets.
SMEs loans and infrastructure loans are unlikely to meet the requirements set in the Directive because they are riskier assets. The Commission is therefore assessing the merits of another instrument for SME loans and infrastructure loans, namely the European Secured Note (ESN), as announced in the CMU Mid-term Review. The ESN would follow the basic structural characteristics of covered bonds.
What previous work is the basis of today's proposal? 
The Commission carried out a public consultation in 2015. It showed that most stakeholders welcome further harmonisation in the form of a principles-based directive, provided well-functioning national markets are not disrupted.
Today's proposals largely build on the European Banking Authority's recommendations which call for legislative action to harmonise covered bonds at EU level.
The European Parliament also adopted an own-initiative report in July 2017 entitled "Towards a pan-European covered bonds framework" which supports the harmonisation of covered bonds at EU level. Member States have also expressed support for principles-based EU legislation on covered bonds at expert group meetings.
What are the next steps? 
The proposal will now be discussed by the European Parliament and the Council. Once adopted, an implementation period of 12 months is envisaged before the new regime starts to apply.
2. Facilitating cross-border distribution of investment funds
What are investment funds?
Investment funds are investment products created with the purpose of pooling investors' capital, and investing that capital collectively through a portfolio of financial instruments such as stocks, bonds and other securities.
Investment funds play a crucial role in facilitating the accumulation of personal savings, whether for major investments or for retirement. They are also important because they make institutional and personal savings available as loans to companies and projects, which ultimately contributes to growth and jobs.
How are investment funds currently regulated?
The two main existing pieces of EU legislation in the area of investment funds are the Directive on Undertakings for Collective Investment in Transferable Securities (UCITS) and the Directive on Alternative Investment Fund Managers (AIFM). The UCITS Directive provides for strong investor protection and creates a label for European retail investment funds. UCITS managers already benefit from a fully-fledged management passport, which allows them to provide their services across the EU without a residence requirement.
The AIFM Directive lays down rules for the authorisation, supervision and oversight of managers of non-UCITS funds, i.e. alternative investment funds (AIFs). EU managers benefit from an EU-wide passport to manage and market AIFs to professional investors across borders. Unlike UCITS, marketing AIFs to non-institutional investors is currently only possible at Member State discretion. Specific regulation already exists for three subcategories of AIFs, namely European Long Term Investment Funds (ELTIF), European Venture Capital Funds (EuVECA) and European Social Entrepreneurship Funds (EuSEF).
What is the Commission proposing to change and why are you making this proposal now?
The EU investment funds market has not yet exploited its full potential in terms of cross-border distribution. The majority of the total assets under management held by investment funds stem from their respective domestic markets. This initiative aims to eliminate current regulatory barriers to the cross-border distribution of investment funds in order to enable a better functioning Single Market and economies of scale.
The proposal, which consists in a Regulation and a Directive, is designed to improve transparency, remove overly complex and burdensome requirements and harmonise diverging national rules. More concretely:
The proposed Regulation improves transparency by aligning national marketing requirements and regulatory fees. It introduces more consistency in the way these regulatory fees are determined. It also harmonises the process and requirements for the verification of marketing material by national competent authorities. The Regulation enables the European Securities and Markets Authority (ESMA) to better monitor investment funds.
The proposed Directive harmonises the conditions under which investment funds may exit a national market. It creates the possibility for asset managers to stop marketing an investment fund in defined cases in one or several host Member States. It also allows European asset managers to test the appetite of potential professional investors for new investment strategies through pre-marketing activities.
What are the benefits of today's proposals?
Removing inefficiencies in the functioning of the Single Market for investment funds will reduce the costs for cross-border distribution and make it simpler, quicker and cheaper. This will accelerate the growth of cross-border distribution in the EU and will ultimately provide for more investment opportunities in the EU.
Currently 70% of the total assets under management are held by investment funds authorised or registered for distribution only in their domestic market. Only 37% of UCITS and about 3% of alternative investment funds (AIFs) are registered for distribution in more than 3 Member States.
The proposal will facilitate the cross-border distribution of investment funds by eliminating current regulatory barriers and making cross-border distribution less costly. The proposed measures are expected to save up to EUR 440 million annually in costs for existing cross-border distribution. More importantly, easier cross-border distribution is expected to accelerate the growth of the Single Market for investment funds and boost competition between asset managers.
Which asset managers will be affected?
All asset managers will be affected. The proposal will particularly help smaller players to start marketing their funds on a cross-border basis. At the same time, this will help large asset managers to expand across the EU.
Did the Commission consult on the proposals?
Respondents to the 2015 CMU consultation and the Call for Evidence [link?] said that regulatory barriers to the cross-border distribution of funds prevented the capitalisation of the Single Market's full benefits. Therefore in June 2016 the Commission launched a targeted open consultation on the cross-border distribution of investment funds. Additional input was sought through two surveys addressed to national competent authorities, submitted via the ESMA in 2016 and 2017 respectively, as well as targeted stakeholder consultations through numerous meetings with the fund industry and European investor associations.
What are the next steps?
The proposal will now be discussed by the European Parliament and the Council.
3. Law applicable to third-party proprietary effects of the cross-border assignment of claims
What is meant by a transaction in claims?
The assignment of a claim is a legal mechanism whereby a creditor ("assignor") transfers his right to claim a debt to another person ("assignee"). A claim gives a creditor the right to receive a sum of money or to the performance of an obligation by the debtor. This mechanism is used by companies to obtain liquidity and have access to credit, so-called factoring and collateralisation respectively, and by companies (most often banks) to optimise the use of their capital, also called securitisation.
An SME can assign a part of its current and future claims against clients in several Member States to an assignee, who, in return for a discount against the purchase price, is ready to agree to provide cash flow finance, collect the debts and accept the risk of bad debts. This process is called 'factoring' (see example below).
Example of factoring  
An SME needs immediate cash to pay its suppliers. The invoices to its customers are only due for payment in three months. The SME (assignor) therefore decides to assign (sell) its invoices to an assignee (or 'factor') – which is in this case its bank – at a discount price in order to obtain immediate cash from the bank. The discount price at which the SME sells its invoices to the bank accounts for the bank's fees and commission.
What are third-party proprietary effects of the assignment of claims? 
The proprietary elements or third-party effects of an assignment of claims refer in general to who has ownership rights over a claim and, in particular, to:
which requirements must be fulfilled by the assignee in order to ensure that he acquires legal title over the claim after the assignment (for example, registration of the assignment in a public register, written notification of the assignment to the debtor), and
how to resolve priority conflicts, that is, conflicts between several competing claimants as to who owns the claim after a cross-border assignment (for example, between two assignees where the same claim has been assigned twice, or between an assignee and a creditor of the assignor in the event of an insolvency).
What is the Commission addressing with its proposal?   
With the increasing interconnectivity of national markets, a company can often assign a claim to an actor in another EU country, which can lead to a conflict of applicable laws. For cross-border situations, a number of Member States do not have clear rules on third-party effects of assignment of claims. The current uncertainty as to the applicable law creates a higher legal risk in cross-border transactions compared to domestic transactions.
The solution which the Commission proposes is a general rule that in conflict situations the law of the assignor's habitual residence applies. The law of the assignor's habitual residence is easy to determine and most likely to be the place in which the main insolvency proceedings with respect to the assignor will be opened. The proposal is also particularly suitable for bulk assignments and assignments of receivables under future contracts, which are an important source of finance for SMEs.
However, special rules are needed to cater for sectors which may not be well served by the rule of the law of the assignor.
This is why the law of the assigned claim applies to two types of specific claims, which are therefore exempted from the general rule:
cash on the account of a credit institution (for example a bank, where the consumer is the creditor and the credit institution is the debtor);
claims derived from financial instruments, such as derivatives.
In addition, for securitisation transactions, the Commission proposes a choice between the law of the assignor and the law of the assigned claim. 
How will this proposal contribute to the CMU? 
The Capital Market Union Action Plan identified differences in the national treatment of third-party effects of assignment of claims as one of the obstacles that stand in the way of cross-border investment in the Single Market. To remove this obstacle, the CMU mid-term review envisaged a targeted action in this area. The proposed Regulation will fulfil this objective by facilitating the trading in claims across borders. It will render cross-border transactions less risky and boost cross-border investment. 
Who benefits from this proposal?
Claims are assigned in factoring, securitisation and as collateral in order to obtain credit. The following market players will benefit from the legal certainty this proposal brings to the cross-border assignment of claims:
Borrowers (retail customers and firms, in particular SMEs);
financial institutions (such as banks engaged in lending, factoring, collateralisation and securitisation); and
financial intermediaries that transact in securities and claims, end investors (funds, retail investors).
Legal certainty will lead to increased availability of capital and credit across borders and to more affordable rates. This is particularly beneficial for small and medium-sized companies.
4. Communication on the law applicable to securities      
How big are securities markets in the EU and how are they currently regulated?
At the end of 2016, EUR 52 trillion in securities were held in Central Securities Depositories ("CSD") accounts across the EU. Transactions in securities settled through EU CSDs amounted to EUR 1 128 trillion. ECB securities settlement statistics data suggests that in 2016 the estimated volume of cross-border investments reached EUR 10.6 trillion. This would mean that one in five securities is held by an investor resident in a Member State other than the Member States where the securities were issued.
National law applies when determining the so-called 'proprietary effects' (i.e. the validity of a transaction and the owner of the assets covered by the transaction) of a national transaction. In contrast, in cross-border transactions it is not always clear which country's law applies to determine the ownership of the assets concerned by the transaction. Currently, three Directives contain specific provisions on which national law is applicable to determine the ownership of securities in cross-border transactions: the Settlement Finality Directive (SFD), the Winding-up Directive (WUD) and the Financial Collateral Directive (FCD).
What is this Communication about and why it is needed?
This Communication outlines the Commission's views on the existing conflict of laws rules relating to securities transactions. Currently, national securities laws are not harmonised at EU level, this is why so-called 'conflict of laws rules' determine which national law applies in cross-border transactions.
The conflict of law provisions in the SFD, FCD and WUD apply on the basis of the place of the relevant register or account and in the case of the SFD and the WUD, the centralised deposit system. However, the provisions differ in detail and there appear to be some differences in how they are applied across Member States. In particular, the Directives lack clarity as regards the definition and determination of where the account is 'located' and 'maintained'.
Clarity on which national law is applicable is essential to be able to assess whether cross-border transactions are effective vis-à-vis third parties. It is important for parties to the transaction in question, as well as for other market participants who interact with these parties. This is especially true in case of several subsequent transactions when an actor challenges the ownership of securities. As a result, parties to a cross-border transaction have to carry out an assessment of potential risks and benefits of doing business based on a set of potentially applicable laws. This increases significantly the cost of legal advice needed for doing business.
This Communication presents the Commission's views as to how the relevant provisions of the SFD, FCD and WUD may be applied at present. The Commission is of the view that the difference in wording across the three directives does not imply any difference in substance. In addition, without prejudice to potential future decisions of the Court of Justice of the European Union, the Commission is of the view that all the different ways to determine where a security account is "located" or "maintained" under national law appear to be valid.
The Commission may assess in future – in light of international, technological of market developments – whether a different solution would achieve better results.
What are 'proprietary' aspects?
Two elements of securities transactions should be distinguished:
the proprietary element which refers to the transfer of rights in property and which affects third parties; and
the contractual element, which refers to the parties' obligations towards each other under the transaction.
This Communication focuses on the first 'proprietary' element of securities transactions. The contractual element is already regulated at EU level by the Rome I Regulation.
What preparatory work has been done for this Communication?
This Communication is based on a public consultation held in 2017 with the objective to receive input from all concerned stakeholders. At the same time, the Commission consulted the European Post Trade Forum, set up a group of legal expert to examine alternative legislative solutions and consulted with Member States.
What are the next steps?
The Commission will continue to closely monitor developments in this area. Within the next five years, it will assess how national interpretations and market practices has evolved in light of international and technological developments. Furthermore, the impact of specific issues on the functioning of the internal market will be assessed. 
MEMO/18/1425
Artificial intelligence: European Commission kicks off work on marrying cutting-edge technology and ethical standards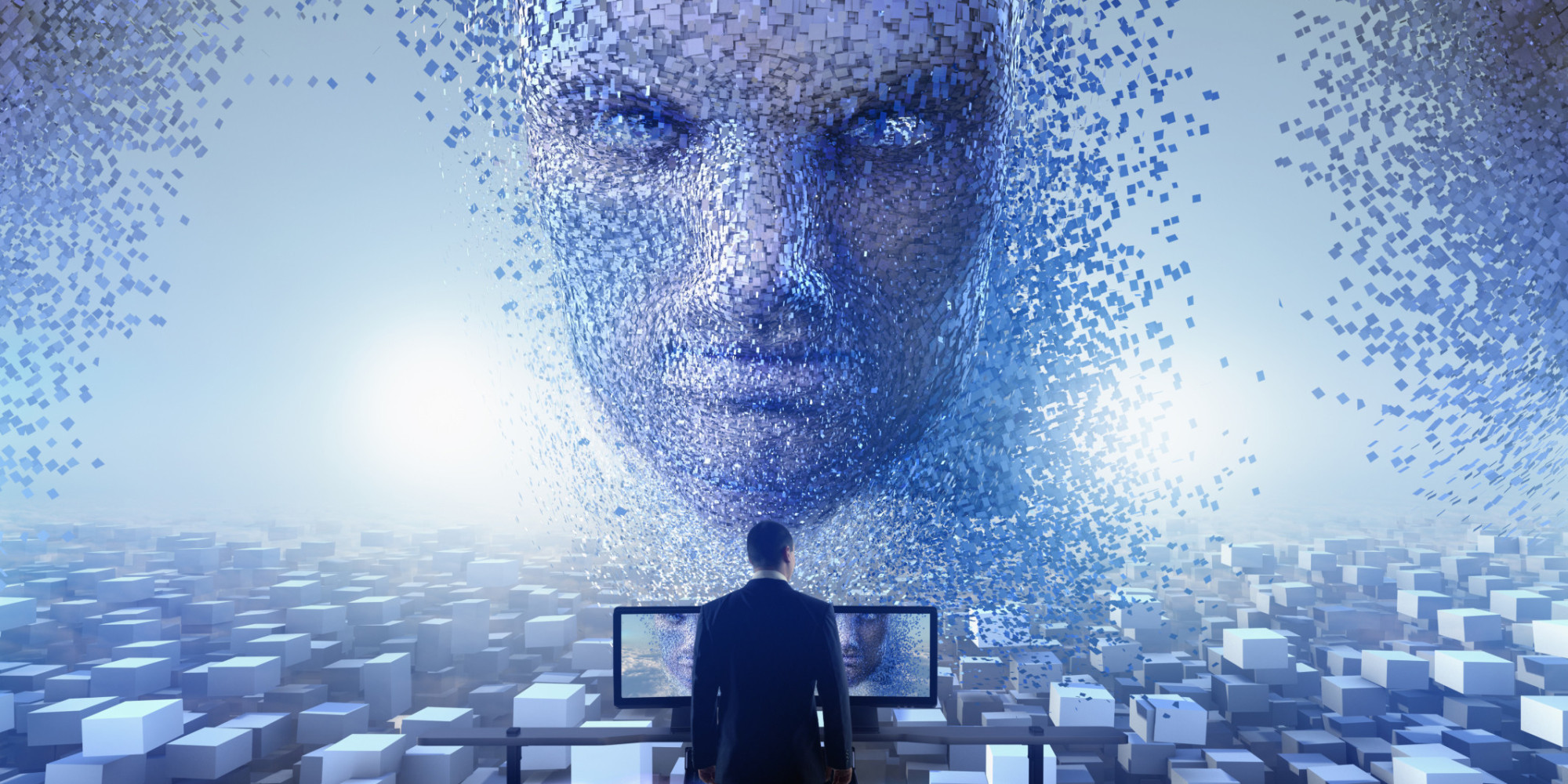 Reading Time:
3
minutes
Brussels, 9 March 2018 – The Commission is setting up a group on artificial intelligence to gather expert input and rally a broad alliance of diverse stakeholders.
The expert group will also draw up a proposal for guidelines on AI ethics, building on today's statement by the European Group on Ethics in Science and New Technologies.
From better healthcare to safer transport and more sustainable farming, artificial intelligence (AI) can bring major benefits to our society and economy. And yet, questions related to the impact of AI on the future of work and existing legislation are raised. This calls for a wide, open and inclusive discussion on how to use and develop artificial intelligence both successfully and ethically sound.
Commission Vice-President for the Digital Single Market Andrus Ansip said: "Step by step, we are setting up the right environment for Europe to make the most of what artificial intelligence can offer. Data, supercomputers and bold investment are essential for developing artificial intelligence, along with a broad public discussion combined with the respect of ethical principles for its take-up. As always with the use of technologies, trust is a must."
Carlos Moedas, Commissioner in charge of Research, Science and Innovation,added: "Artificial intelligence has developed rapidly from a digital technology for insiders to a very dynamic key enabling technology with market creating potential. And yet, how do we back these technological changes with a firm ethical position? It bears down to the question, what society we want to live in. Today's statement lays the groundwork for our reply."
Commissioner for Digital Economy and Society Mariya Gabriel said: "To reap all the benefits of artificial intelligence the technology must always be used in the citizens' interest and respect the highest ethical standards, promote European values and uphold fundamental rights. That is why we are constantly in dialogue with key stakeholders, including researchers, providers, implementers and users of this technology. Our work to build a Digital Single Market is essential for encouraging the development and take-up of new technologies."
Today the Commission has opened applications to join an expert group in artificial intelligence which will be tasked to:
advise the Commission on how to build a broad and diverse community of stakeholders in a "European AI Alliance";
support the implementation of the upcoming European initiative on artificial intelligence (April 2018);
come forward by the end of the year with draft guidelines for the ethical development and use of artificial intelligence based on the EU's fundamental rights. In doing so, it will consider issues such as fairness, safety, transparency, the future of work, democracy and more broadly the impact on the application of the Charter of Fundamental Rights. The guidelines will be drafted following a wide consultation and building on today's statement by the European Group on Ethics in Science and New Technologies (EGE), an independent advisory body to the European Commission.
The call for applications for an expert group in artificial intelligence will end on 9 April and the Commission aims to set this group up by May. This group will gather and build on the work done by other experts which is relevant to artificial intelligence, such as the high-level strategy group for industrial technologies (intermediate report) and the expert group on liability and new technologies. For the latter a call for applications was also launched today. This expert group will assist the Commission in analysing the challenges related to the existing liability framework.
The Commission will work closely with Member States, especially through the European platform of national initiatives to digitise industry (next forum event organised in France on 27 and 28 March), with the European Parliament, the European Economic and Social Committee, the Committee of the Regions as well as international organisations and fora (such as the G7). Artificial intelligence will be one of the key topics discussed as part of the Digital Day taking place in Brussels on 10 April.
Background
The Joint Declaration on the EU's legislative priorities for 2018-2019called for a high level of data protection, digital rights and ethical standards in artificial intelligence and robotics.
The Commission has already taken action to make optimal use of what artificial intelligence can offer, with:
The Commission will build further on this progress with a communication on artificial intelligence to be presented in the coming weeks, in line with the conclusions of the European Council of October 2017. This initiative will help stimulate investments and accelerate the development and take-up of this technology.
For More Information
IP/18/1381
European Commission – Fact Sheet – Financial Technology (FinTech) Action Plan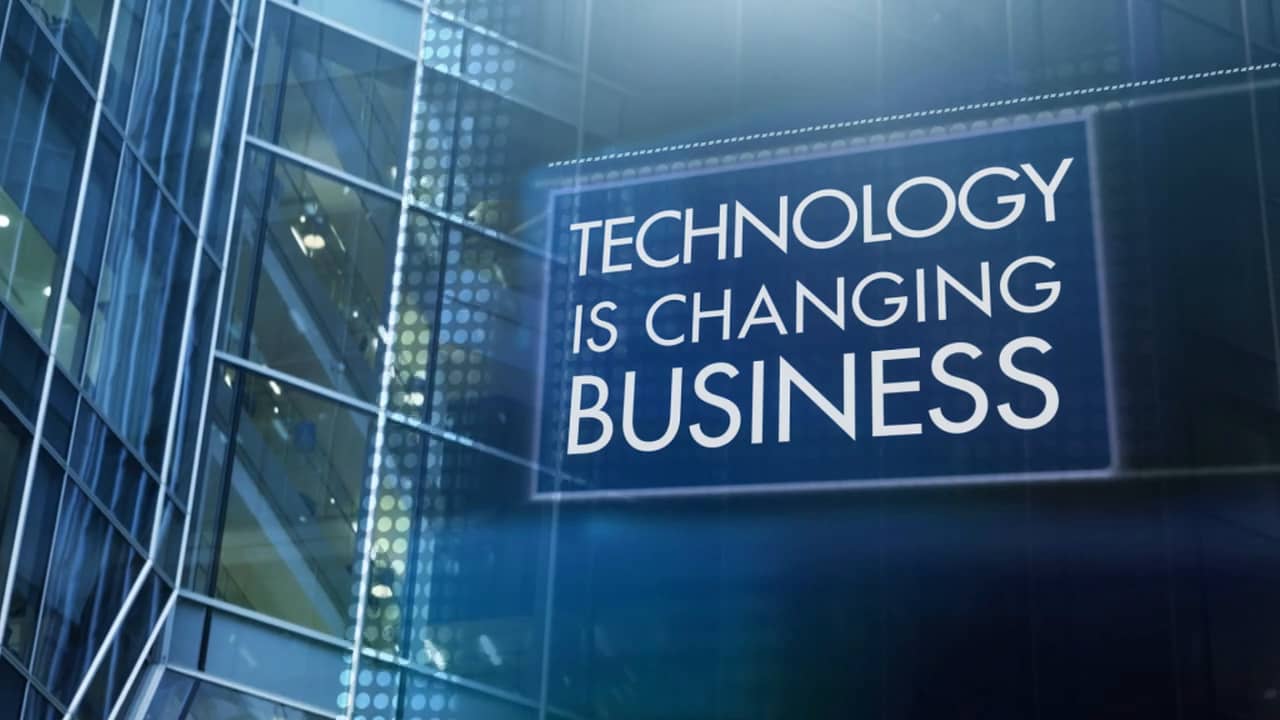 Reading Time:
8
minutes
Frequently asked questions: Financial Technology (FinTech) Action Plan
Brussels, 8 March 2018
What is FinTech?
Financial technology, or FinTech, refers to technology-enabled innovation in financial services. It is spurring new business models, applications and processes, such as payment applications for mobile devices. FinTech is also having a transformative effect on financial markets and institutions and on the provision of financial services as a whole.
Why is this Action Plan needed?
Technological innovation in finance is not new, but the amount of investment in technology and the pace of innovation have increased significantly in recent years. There has been rapid advancement in artificial intelligence, mobile applications, cloud computing, big data analytics and distributed ledger technology, such as blockchain. This changes business models of established financial institutions, technology companies and new market entrants alike and affects the entire financial sector, including services for both consumers and wholesale markets.
The Action Plan has three main objectives: to support innovative business models to scale up across the single market; to encourage the uptake of new technologies in the financial sector; and to increase cybersecurity and the integrity of the financial system.
What is the FinTech Action Plan about?
Today's Action Plan sets out clear and concrete steps by the Commission together with other actors to make the most of rapid advances in technology. It includes measures to better understand the nature of FinTech developments as well as forward-looking measures designed to encourage and simplify the emergence of new FinTech solutions. The actions set out will benefit the EU citizens and industry, and will foster a more competitive and innovative European financial sector, while maintaining high levels of consumer and investor protection.
The Commission will, among other things,
host an EU FinTech Laboratory where European and national authorities will engage with tech providers in a neutral, non-commercial space;
consult on how best to promote the digitisation of information published by listed companies in Europe, including by using innovative technologies to interconnect national databases. This will give investors easier access to key information to inform their investment decisions;
run workshops to improve information-sharing when it comes to cybersecurity;
present a best practice guide onregulatory sandboxes based on guidance from European Supervisory Authorities (see below for definition of sandboxes);
report on the challenges and opportunities of crypto assets later in 2018 in the framework of its EU Blockchain Observatory and Forum. The Commission is also working on a comprehensive strategy on distributed ledger technology and blockchain addressing all sectors of the economy. A distributed ledger is an information database that is shared across a network. The best-known type of distributed ledger is blockchain.
How does the Action Plan fit in with other Commission initiatives?
The Action Plan is part of the Commission's efforts to build a Capital Markets Union and a true single market for consumer financial services. It is also an integral part of the Commission's drive for a Digital Single Market. The Commission wants to make EU rules more future-oriented and aligned with the rapid advance of technological development that is driving structural changes in the financial sector.
How is the growth of FinTech currently being supported in the EU?
Companies that develop financial technology are currently faced with diverging regulatory and supervisory regimes. While some Member States offer a wide range of tools to encourage the use of financial technologies in financial services, the market is still underdeveloped in other Member States.
Current national instruments include:
establishing innovation hubs or single contact points through which national authorities can engage with companies that seek to place technological innovations on the market;
providing research and financial support to FinTech companies and setting up incubators, or companies that help startups get off the ground by providing services, like offices ;
building experimentation facilities, such as sandboxes. A sandbox is a safe and controlled space where companies can test innovations in the market, with or without regulatory relief. 
The Action Plan will build on the experiences made at national level to identify best practices and possibly establish common guidelines.
What preparatory work has been done to draw up this Action Plan?
In November 2016 the Commission set up an internal Task Force on Financial Technology to address potential opportunities and challenges posed by FinTech. The Commission held a public consultation on FinTech in 2017 to gather stakeholders' views on the impact of new technologies on financial services. Today's Action Plan is based on the responses gathered in the consultation as well as the work of the Task Force on Financial Technology.
How will the Commission adapt existing financial services rules to new technologies?
The Commission will set up an Expert Group to assess whether current EU financial services rules are adapted to the challenges posed by new technologies. The group will be made up of experts selected through a call for applications. Experts will have to demonstrate outstanding knowledge of regulatory issues in the FinTech area. The Expert Group will conclude its work with a report in the second quarter of 2019.
What is the EU FinTech Lab and why is the Commission setting it up?
The EU FinTech lab is a non-commercial laboratory that will be established by the Commission. It aims to provide training to regulators and supervisors and share knowledge on new technologies through demonstrations, expert discussions and workshops. The Lab will help to get a better understanding of the technologies that are used to innovate financial services and will put regulators and supervisors in touch with leading experts from industry. The FinTech Lab will take place four times a year and is based on a participant-driven agenda. The first workshop will focus on cloud computing or outsourcing.
What exactly is the Commission proposing regarding sandboxes?
A regulatory sandbox is a framework set up by regulators that allows FinTech start-ups and other innovators to conduct live experiments in a controlled environment under a regulator's supervision. Regulatory sandboxes are gaining popularity, mostly in developed financial markets. A common and co-ordinated approach among Member States would therefore be useful to encourage innovation across the EU.
The European Supervisory Authorities (ESAs) will be invited to identify best practices among supervisors. Based on this work, the Commission will come forward with a best practice guide on regulatory sandboxes. It would set out how Member States could organise their sandboxes, the types of activities concerned, and how supervision of relevant activities could be conducted.   
BLOCKCHAIN
What is blockchain?
Blockchain is the best known distributed ledger technology. A ledger is a database which keeps a final and definitive record of transactions. Records, once stored, cannot be tampered without leaving behind a clear track. Blockchain enables a ledger to be held in a network across a series of nodes, which avoids one centralised location and the need for intermediaries' services. This is particularly helpful to provide trust, traceability and security in systems that exchange data or assets.
It is important to avoid confusion between blockchain technologies and cryptocurrencies, which represent just one type of application of blockchain. Blockchain can underpin a wide range of applications in various sectors, which are not limited to cryptocurrency or FinTech.
Why does the Action Plan have a special focus on blockchain?
Distributed ledger technologies and particularly blockchain are set to lead to a major breakthrough that will transform the way information or assets are exchanged, validated, shared and accessed through digital networks. They are likely to further develop over the coming years and become a key component of the digital economy and society. This is why the Commission decided to have a special focus on blockchain.
The transformative role of blockchain goes far beyond financial services, it can help create new services, businesses models and ventures. It is still in an early stage and Europe has the opportunity to become a global leader in this area. Financial services and FinTech were among first explorers of the potential of blockchain technologies.
What has the Commission done so far on blockchain?
Cross-border infrastructure for blockchain is crucial to reap the full benefits of this new technology. Developing this infrastructure requires the development of a proper governance framework, as well as solving existing interoperability issues. To further consolidate its expertise and demonstrate the use of distributed ledger technologies beyond its current applications, the Commission will identify a first set of services of public interest via pilot projects, before being potentially exploited on a wider scale. In this context, it has set up a European Financial Transparency Gateway as well as the EU Observatory and Forum on Blockchain.
What is the European Financial Transparency Gateway (EFTG)?
EU financial rules (Transparency Directive, 2004/109/EC) require companies listed on EU regulated markets to publish certain financial information, such as annual financial reports. This protects investors by helping them make informed investment decisions. However, this reporting is currently done via national databases, which are not connected to each other or a central platform. This makes it more difficult for investors to assess cross-border investment decisions.
This is the starting point of the European Financial Transparency Gateway, which links existing national databases through distributed ledger technology. This blockchain-based gateway is a simple and affordable way to share information on listed companies, fostering cross-border investment activity and contributes to a well-functioning Capital Markets Union.
What does the EU Observatory and Forum on Blockchain do?
The European Blockchain Observatory and Forum was launched on 1st February 2018. It is currently in its inception phase but you can already consult its website and offer to contribute here. Over the next two years, the Forum will bring together Europe's leading experts and enable cross-border cooperation on practical use cases as well as new ideas. It will offer evidence-based analysis of technological and regulatory trends and propose recommendations where EU action may have a major impact. The Observatory is funded by the European Parliament. It will map existing blockchain initiatives worldwide with a focus on European ones. It will deliver thematic reports over a significant number of cross-cutting issues related to blockchain technologies (e.g. interoperability, legal context and regulatory frameworks). It will also serve as an online and offline platform to build an EU community around blockchain technologies.
Is the Commission going to regulate cryptocurrencies?
The Commission will work with the ESAs and international partners to assess risks, opportunities and applicability of existing rules. On 26 February 2018 Vice-President Valdis Dombrovskis hosted a Roundtable on cryptocurrencies, which highlighted the risks for financial stability as well as investors and consumers. Participants also discussed new opportunities offered by the development of crypto assets as a means to raise funding, such as through Initial Coin Offerings. The Commission will continue to closely monitor developments of the market and any risks that may arise, while the ESAs will continue their assessment of the applicability of EU financial regulation to cryptocurrencies. In view of this assessment the Commission will decide if specific initiatives at EU level are required. Any initiatives will need to be put in an international context as Europe represents only a small share of global cryptocurrency trading. Crypto-asset markets are global with worldwide transactions between investors, consumers and intermediaries. This is why the Commission aims to work together with its partners in the G20 and international standard-setters.
CYBER SECURITY IN THE FINANCIAL SECTOR
How will the Action Plan help increase cyber security in the financial sector?
Current EU rules on financial services already contain specific provisions that aim to strength the integrity of existing financial information and communication technology (ICT) systems, assets and networks, as well as their governance. Nevertheless, repeated cyber-attacks over the past years have exposed vulnerabilities and deficiencies that continue to exist within the European financial system.
Cyber resilience is strengthened considerably through market participants maintaining basic precautionary standards – or 'cyber hygiene' – namely the installation of firewalls, regular security scans or the selection and maintenance of password. The Action Plan sets out to carefully study in how far supervisory practices could increase cyber resilience.
The FinTech public consultation showed that are still barriers to information-sharing among financial market participants as well as with public authorities, which in turn lowers cyber security. This is why the Commission has decided to organise a workshop to better understand the perceived barriers and challenges limiting information sharing on cyber threats among financial market participants, as well as to identify potential solutions.
In parallel, the Commission will also assess whether current rules related to cloud services are still fit for purpose and whether they provide adequate protection.
What are cyber resilience tests and why should they be done at European level?
To discern and address flaws in European cyber defence, supervisors are increasingly carrying out cyber resilience tests. Carried out on a national level, these tests provide guidance on how to detect and respond to a range of simulated cyber-attacks. However, the absence of a coordinated EU response risks creating piecemeal solutions, whereas many financial institutions and market infrastructures operate across borders. This is why the Commission will ask European Supervisory Authorities to assess the costs and benefits of developing a coherent cyber resilience testing framework at EU level.
Blockchain standardisation
Why do we need European action on standardisation?
Blockchain standardisation is key to ensuring interoperability between services and platforms among financial market participants, in other words, enable technologies and applications to 'talk' to each other. This is why the Commission is liaising closely with the International Standards Organization's (ISO) Technical Committee 307 (ISO TC 307) on Blockchain and Distributed Ledger Technologies in its work on blockchain. However, European specificities may not be adequately addressed by the ISO, which is why the European Committee for Standardisation has created a focus group on blockchain that sets out to draft a European white paper on blockchain standardisation.
MEMO/18/1406
Social media companies need to do more to fully comply with EU consumer rules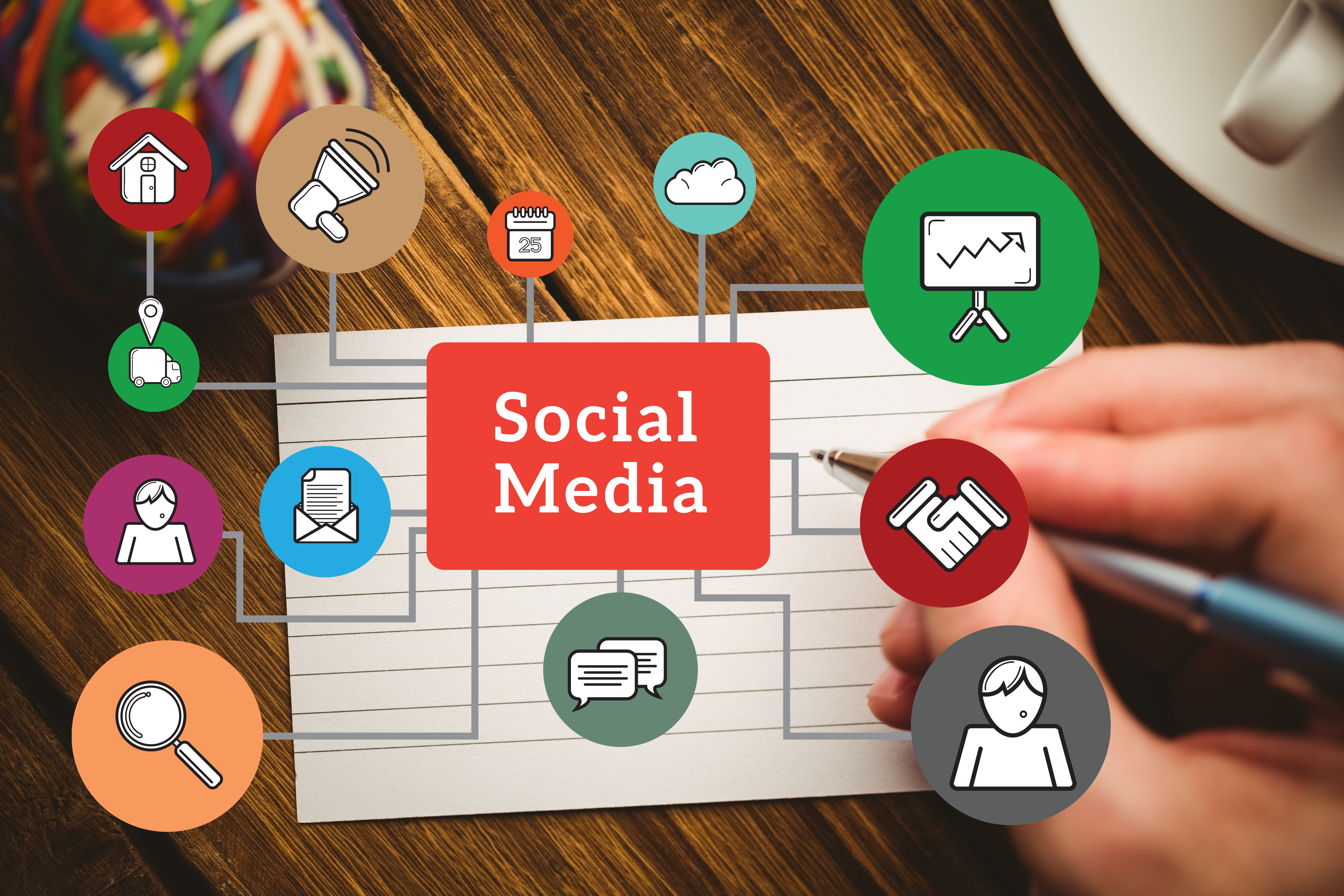 Reading Time:
4
minutes
European Commission – Press release
Social media companies need to do more to respond to the requests, made last March by the European Commission and Member States' consumer authorities, to comply with EU consumer rules.
Brussels, 15 February 2018
Social media companies need to do more to respond to the requests, made last March by the European Commission and Member States' consumer authorities, to comply with EU consumer rules.
The changes made by Facebook, Twitter and Google+ to align their terms of services with EU consumer protection rules have been published today.
These changes will already benefit more than a quarter of a billion of EU consumers who use social media: EU consumers will not be forced to waive mandatory EU consumer rights, such as their right to withdraw from an on-line purchase; they will be able to lodge their complaints in Europe, rather than in California; and the platforms will take up their fair share of responsibilities towards EU consumers, similarly to the off-line service providers. However, the changes only partially fulfil the requirements under EU consumer law.
Vera Jourová, European Commissioner for Justice, Consumers and Gender Equality said: "As social media networks are used as advertising and commercial platforms, they must fully respect consumer rules. I am pleased that the enforcement of EU rules to protect consumers by national authorities is bearing fruit, as some companies are now making their platforms safer for consumers; however, it is unacceptable that this is still not complete and it is taking so much time. This confirms that we need a 'New Deal for Consumers': EU consumer rules should be respected and if companies don't comply, they should face sanctions."
While Google's latest proposals appear to be in line with the requests made by consumer authorities, Facebook and, more significantly, Twitter, have only partially addressed important issues about their liability and about how users are informed of possible content removal or contract termination.
When it comes to the "notice and action procedure" used by consumer protection authorities to report and request the removal of illegal content, the changes by some companies are insufficient. While Google+ has set up a protocol, including deadlines to deal with the requests, Facebook and Twitter have only agreed to provide a dedicated e-mail address that national authorities can use to notify infringements, without committing to deal with such requests within specific timeframes.
Following numerous complaints by consumers who had been targeted by fraud or scams when using these websites, as well as having been subject to certain terms of services that do not respect EU consumer law, an enforcement action was launched in November 2016.
Since then, social media operators specifically agreed to amend:
the terms of services limiting or totally excluding the liability of social media networks in connection with the performance of the service;
the terms requiring consumers to waive mandatory EU consumer rights, such as their right to withdraw from an on-line purchase;
the terms depriving consumers of their right to go to court in their Member State of residence, and providing the application of California law;
the term releasing the platform from the duty to identify commercial communications and sponsored content.
The companies committed to implement the changes to their terms in all language versions in the first quarter of 2018.
Next steps
As already stated in its Communication on tackling illegal content online published in September 2017, the Commission expects online platforms to swiftly and proactively detect, remove and prevent the re-appearance of illegal content online. The Commission is currently working on the follow-up actions to this Communication.
The national consumer authorities and the Commission will monitor the implementation of the promised changes and will actively use the notice and action procedure provided by the companies. They will focus on illegal commercial content concerning unwanted subscriptions and other scams. Moreover, authorities may take action including enforcement measures where necessary.
The Commission will present in April a 'New Deal for Consumers'. This reform will propose to modernise the existing consumer law and ensure that they are properly enforced.
Background
On 16 March 2017, EU consumer authorities and the European Commission met with the companies to hear and discuss their proposed solutions. Following this meeting, the companies have made certain changes to their terms and conditions. However, the Commission and consumer authorities consider that further changes have to be made urgently (see press release).
The Consumer Protection Cooperation authorities, under the lead of the French Directorate General for Competition Policy, Consumer Affairs and Fraud Control (DGCCRF), sent a common position to Facebook, Twitter and Google+ in November 2016 asking them to improve a number of contract terms and set up a system to tackle illegal commercial content upon notification[1].
The EU Consumer Protection Cooperation (CPC) Regulation link national consumer authorities in a pan-European enforcement network. Thanks to this framework, a national authority in one EU country can call on their counterpart in another EU country to ask them to intervene in case of a cross-border infringement of EU consumer rules. Cooperation is common to various consumer-related pieces of legislation, such as the Unfair Commercial Practices Directive, the E-commerce Directive, the Consumer Rights Directive or the Unfair Contract Terms Directive.
Under the CPC framework, authorities regularly review issues of common concern for consumer protection in the Single Market and coordinate their market surveillance and potential enforcement actions. The Commission facilitates the exchange of information among authorities and their coordination.
Online platforms need to take greater responsibility in content governance. The Communication provides common tools to swiftly and proactively detect, remove and prevent illegal content online from reappearing.
For more information
Table with the changes to the terms and conditions
[1] Please note that any assessment made in this action is without prejudice to any future assessment of compliance of the contract terms by CPC authorities or in judicial proceedings.
IP/18/761
Press contacts:
General public inquiries: Europe Direct by phone 00 800 67 89 10 11 or by email