EZ MODULO™ unveiled on the Emerald Isle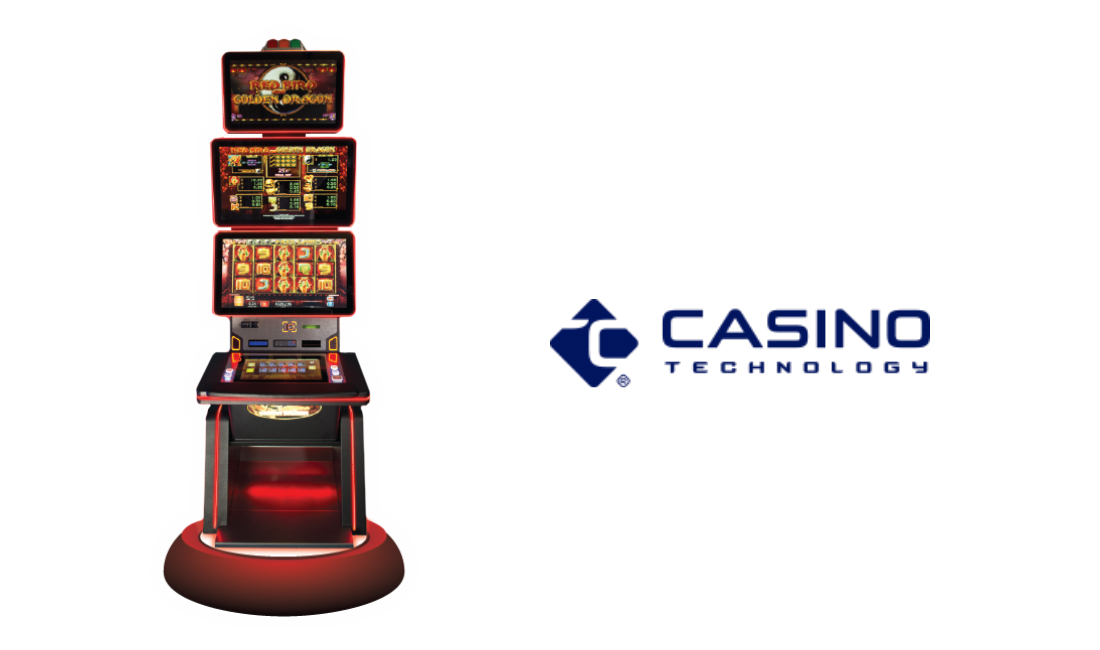 Reading Time:
1
minute
Provoking huge interest, followed by agreements for placement, the Casino Technology's  latest slot machine EZ MODULO™ has stepped firmly on the Emerald Isle's market. The contemporary product gained momentum during this years edition of the Irish Gaming Show in Dublin.
"The EZ MODULO™ grabbed the attention with its attractive outlook and modular design, offering various of configurations, depending on the operators needs. The compelling graphics and the winning math of the multigame SPEED KING™ adds to the top performance of the slot machine", explained Derek Lynch, owner of Carnaby Gaming Machines Ltd and exclusive distributor of Casino Technology's products in Ireland.
After being introduced on the Irish market last year, EZ MODULO™ now reaffirms its place on the Emerald Isle. The slot machine has been admired for its reliable construction and convertible modular design concept that facilitates the maintenance. The advanced ergonomic characteristics is defined by the two full HD 27" monitors and built-in touch screen main monitor, the optional 24" topper and the large players deck.
Elena Shaterova, Global Sales Director at Casino Technology commented: "The technical reliableness and easy maintenance are amongst the advantages of the EZ MODULO™ and its attractive design gets the players immediately on board. The SPEED KING™ game pack`s  60 exciting titles fascinate and bring the gaming experience to another dimension. EZ MODULO™ is now fully available on the Irish market and has an excellent feedback. The machine was recognized by many operators as a preferred choice and we are ready for multiple installations till year's end".
Zeal Network SE Announces Takeover Offer For Germany's Largest Private Digital Lottery Broker Lotto24 AG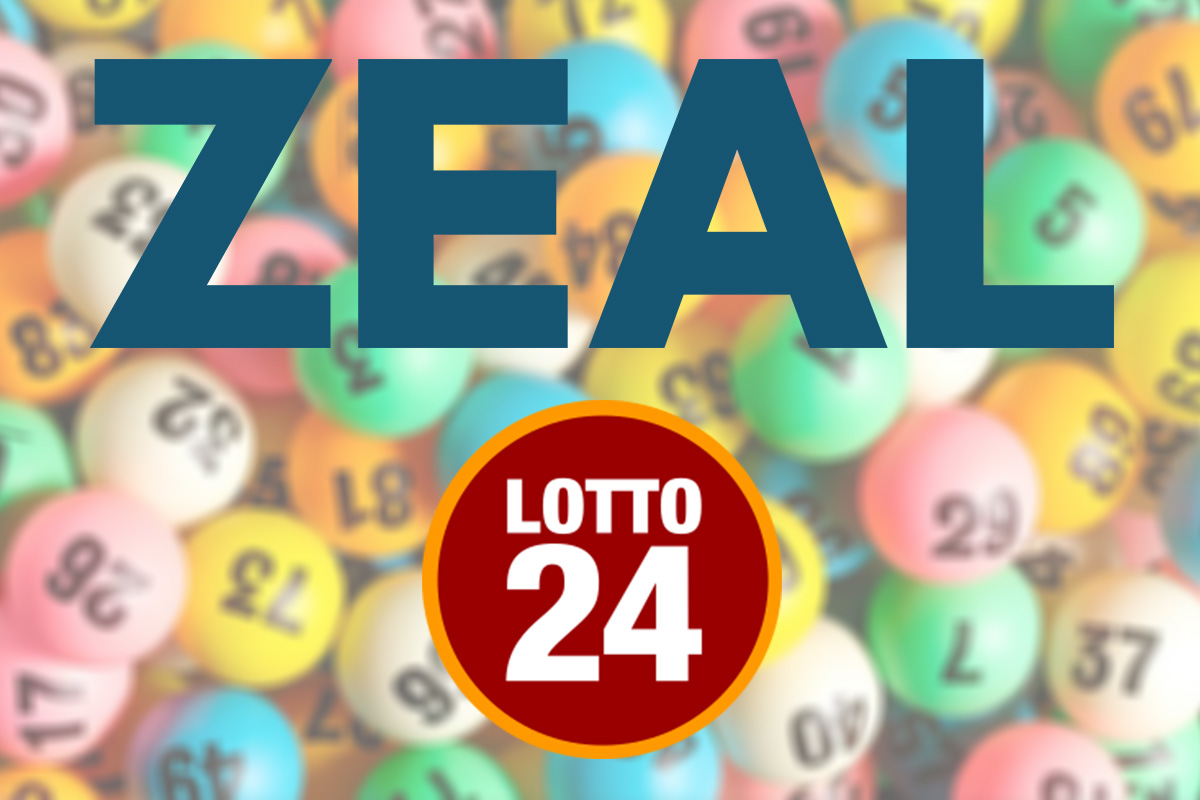 Reading Time:
5
minutes
The transaction will create a digital lottery group with currently more than 5 million combined customers globally, current combined billings of about EUR 500 million, and a diverse international footprint
The combined group will build on the existing position of Lotto24, discontinue the German secondary lottery business of Tipp24 and transform it to a locally licensed online broker. The companies jointly aim to accelerate growth of online brokerage in the EUR 8.7 billion German lottery market
The all-share takeover delivers significant benefits for shareholders with expected cost synergies of EUR 57 million per year, strong future cash generation, and a reduced risk profile
The transaction strengthens the German lottery market and returns to federal states and their lottery beneficiaries
ZEAL expects to offer one new ZEAL share for ca. 1.6 Lotto24 shares, reflecting the ratio of the volume-weighted average prices of ZEAL and Lotto24 shares over the past three months
ZEAL has secured irrevocable commitments to accept the offer from major shareholders representing approximately 65% of Lotto24 shares
ZEAL Network SE ("ZEAL") announced an all-share voluntary takeover offer for Germany's largest private digital lottery broker, Lotto24 AG ("Lotto24"). On completion, the transaction will create a digital lottery group with currently more than 5 million combined customers globally, current combined billings of about EUR 500 million, and a diverse international footprint.
In the context of the deal, and consistent with its renewed strategy to de-risk its business model and focus on locally-licensed businesses, ZEAL intends to transform its German secondary lottery business into a locally licensed online brokerage model after reacquiring control of its myLotto24 and Tipp24 subsidiaries and, in due course, to relocate ZEAL to Germany. The transaction will significantly strengthen the German lottery market and expand returns to federal states and their lottery beneficiaries.
A strong platform for accelerated growth and shareholder value creation
The transaction combines the strong balance sheet, high-quality loyal customer base, and technological capabilities of ZEAL with the proven expertise of Lotto24 in the German lottery brokerage market. The enlarged Group will be in a unique position to accelerate online brokerage growth in the German lottery market.
The Group will also continue to pursue its international growth ambitions, building on the existing, diverse international portfolio (UK, Ireland, Spain, Norway, and Netherlands) and global development pipeline of ZEAL, with the aim of creating long-term growth and sustained shareholder and customer value.
ZEAL believes that the change to its business model in Germany will deliver significant benefits to ZEAL shareholders in the medium term as a result of reduced operational, tax and regulatory risk as well as improved growth potential. As part of the business model change, ZEAL has taken the decision to discontinue certain products and to focus on less volatile brokerage income in the German market, resulting in net annual run-rate revenue dis-synergies of ca. EUR 107 million, which is expected to be compensated for over time through accelerated growth of the enlarged Group. The combination with Lotto24 is also expected to deliver annual run-rate cost synergies of c. EUR 57 million through greater platform efficiencies and significant reductions in other operational costs. Further details of these revenue dis-synergies and cost savings are set out in Appendix A to this announcement.
In addition, ZEAL management has identified further cost savings of approximately EUR 4 million, which do not arise as a consequence of the transaction and sees additional potential future upside.
Dr Helmut Becker, CEO of ZEAL, said:"ZEAL will reunite with Germany's largest digital lottery broker. We will have a significantly enlarged, loyal customer base, strong technology and marketing platforms, and an exceptionally experienced team. Together with our plans to regain control of Tipp24 and transform its German business models, this puts us in an excellent position to accelerate online growth in both the EUR 8.7 billion German lottery market and EUR 270 billion global lottery sector – as a locally-licensed broker, licensed operator, and lottery investor. This transaction is good for shareholders, good for customers, and good for the German federal states and their lottery beneficiaries. We have held initial, constructive conversations with Lotto24 and look forward to further engaging with the management to achieve a successful combination of the businesses. We also look forward to a successful and constructive cooperation with Germany's state lotteries and invite all shareholders to join us on this journey."
Since its IPO on the Frankfurt Stock Exchange in 2012, Lotto24 has grown rapidly. In 2017, Lotto24 generated billings of EUR 220.7 million and revenues of EUR 25.2 million. In October 2018, Lotto24 upgraded its full year guidance, anticipating billings' growth of between 38% and 43% for 2018. In the first nine months of 2018, the company increased billings by 43% to EUR 235.9 million, revenues grew almost 50% to EUR 28.1 million, and the total number of registered customers rose by 36% to 2.04 million.
ZEAL has nearly two decades' experience as an online lottery operator, reseller and investor. In 2017, ZEAL delivered billings of EUR 280.5 million and revenues of EUR 134.3 million. In the first nine months of 2018, billings increased 5% to EUR 212.4 million, revenues rose by 19% to EUR 111.2 million, and the number of new customers grew by 54%, taking the total number of registered customers of the Group to more than 3.5 million.
Transaction supported by major Lotto24 shareholders
ZEAL will offer Lotto24 shareholders the opportunity to exchange their Lotto24 shares for shares in ZEAL. The offer consideration will reflect the ratio of the volume-weighted average share prices of both Lotto24 and ZEAL over the past three months before announcement of the transaction. Subject to the final determination of the minimum prices required by law and the final terms set forth in the offer document, ZEAL intends to offer one new ZEAL share as consideration in exchange for each ca. 1.6 tendered shares of Lotto24. Independently of the offer, ZEAL expects to pay an ordinary interim dividend ofEUR 1.00 by year-end 2018.
In a clear statement of shareholder support for the deal, ZEAL today entered into irrevocable tender agreements with major shareholders of Lotto24, namely with Günther Group, Working Capital and Jens Schumann. They represent approximately 65% of the shares and voting rights in Lotto24. By entering into the tender agreements, these shareholders have undertaken to tender their shares in Lotto24 into the offer.
Jonas Mattsson, Chief Financial Officer of ZEAL: "We believe this deal creates significant value for ZEAL and Lotto24 shareholders. The future growth prospects, significant reduction of regulatory risk and the related uncertainties, and EUR 57 million of annual cost synergies make the combined group a highly attractive long-term investment proposition. With our shared history, we are confident of achieving a seamless integration of both companies. Weencourage all holders of Lotto24 and ZEAL shares to follow the major shareholders and take part in the offer."
The offer will be made in accordance with the conditions to be set forth in the offer document, among others a minimum acceptance rate of 50% plus one share of Lotto24. Further details of the offer and its terms, including the acceptance period, will be contained in the offer document. ZEAL expects that the offer document will be published on the website www.zeal-offer.com at the beginning of 2019.
An extraordinary general meeting of ZEAL is expected to be held at the end of December 2018, at which ZEAL will ask its shareholders to approve the offer, including the acquisition of Lotto24 shares from certain members of the Supervisory Board of ZEAL or persons connected with them, and authorise the Executive Board to allot a number of shares as required to fund the offer. As Günther Group has made it a condition to its tender agreement with ZEAL that it will not, as a consequence of the offer, be subject to a legal obligation to make a general offer for the shares in ZEAL which it does not own at that time, ZEAL will furthermore propose a resolution to its shareholders (other than Günther Group and persons acting in concert with Günther Group) to approve the waiver of such obligation granted by the Panel on Takeovers and Mergers. The ZEAL shareholder approvals will be a condition for ZEAL to publish the offer document.
Discussions with the German gambling regulatory body about the future licensing arrangements for the enlarged Group have already been initiated. ZEAL expects to complete the transaction in the first half of 2019.
IGT's Responsible Gaming Leadership is Reaffirmed by Independent Assessors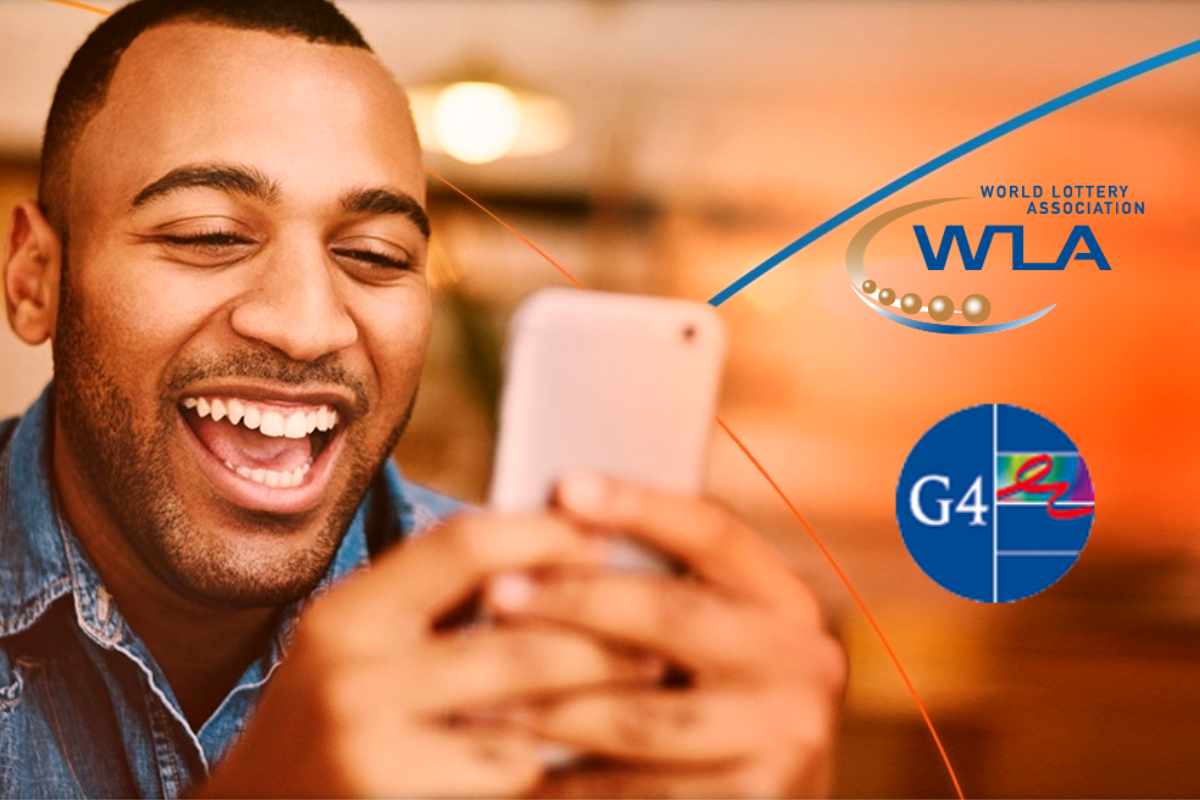 Reading Time:
2
minutes
World Lottery Association Recertifies IGT for its Lottery and Digital Operations
Company Successfully Passes G4 Gaming Operations Intermediate Audit
International Game Technology PLC ("IGT") (NYSE: IGT) announced that it has been recertified by the World Lottery Association (WLA) for its Corporate Social Responsibility Standards and Certification Framework. In addition, IGT successfully achieved an intermediate assessment by the Global Gaming Guidance Group (G4) for its Responsible Gaming accreditation. IGT was the first gaming supplier in the industry to receive both the WLA and G4 certifications, in 2015 and 2017, respectively.
WLA and G4 aim to minimize the impact of problem gambling by promoting a worldwide accreditation program for gaming industry operators and suppliers. Both certifications reinforce IGT's commitment to be a responsible vendor and demonstrate the effectiveness of the responsible gaming technology it provides to gaming operators worldwide.
"IGT provides innovative technology, solutions, and services, and it's our responsibility to create solutions that help our customers protect their players," said Robert K. Vincent, IGT Executive Vice President, Administrative Services and External Relations. "IGT prides itself as an industry pioneer, and these re-assessments help demonstrate our leadership."
Following IGT's latest assessment, WLA Senior Corporate Social Responsibility Manager Mélissa Azam said, "Responsible gaming is clearly embedded into IGT's goals, governance, and management process, and is a key component of its corporate culture. The WLA fully supports the recertification and congratulates IGT on its contribution to responsible gaming."
A WLA-approved assessor, EY, conducted an informed, complete, and impartial assessment of IGT's lottery and digital operations to determine its WLA recertification. EY provided an independent auditor's report on the alignment with the eight sections of the WLA standards, including research, employee programs, product and service development, remote gaming environment, advertising and marketing communications, client awareness, stakeholder engagement, and reporting.
To maintain G4 certification, IGT was independently assessed to confirm that the company goes above the industry standards of providing player protection tools and responsible gaming information on gaming machines. G4 also requires vendors to make a commitment to research, dedicated policies, and employee training.
"G4 is proud to announce that after last year's initial G4 accreditation, IGT has also passed the intermediate audit of 2018, which can only be achieved by showing a strong commitment to continuous improvement," said Pieter Remmers, a member of the G4 Board of Directors. "It is a true testimony to the dedication of IGT and its employees at every level to working collaboratively on corporate sustainability and responsible gaming."
IGT continues to reinforce its commitment to responsible gaming in its lottery, digital, and gaming operations by adhering to eight globally adopted Responsible Gaming Guidelines; working collaboratively with its Responsible Gaming Working Group; launching tailored employee e-learning courses on responsible gaming and problem gambling; and continually updating and following its global advertising and marketing communications Code of Principles.
About IGT:
IGT (NYSE:IGT) is the global leader in gaming. We enable players to experience their favorite games across all channels and regulated segments, from Gaming Machines and Lotteries to Digital and Social Gaming. Leveraging a wealth of premium content, substantial investment in innovation, in-depth customer intelligence, operational expertise and leading-edge technology, our gaming solutions anticipate the demands of consumers wherever they decide to play. We have a well-established local presence and relationships with governments and regulators in more than 100 countries around the world, and create value by adhering to the highest standards of service, integrity, and responsibility. IGT has over 12,000 employees. For more information, please visit www.igt.com.
Source: IGT
Casino.se Interview BOS Secretary General on the Future of Swedish Gambling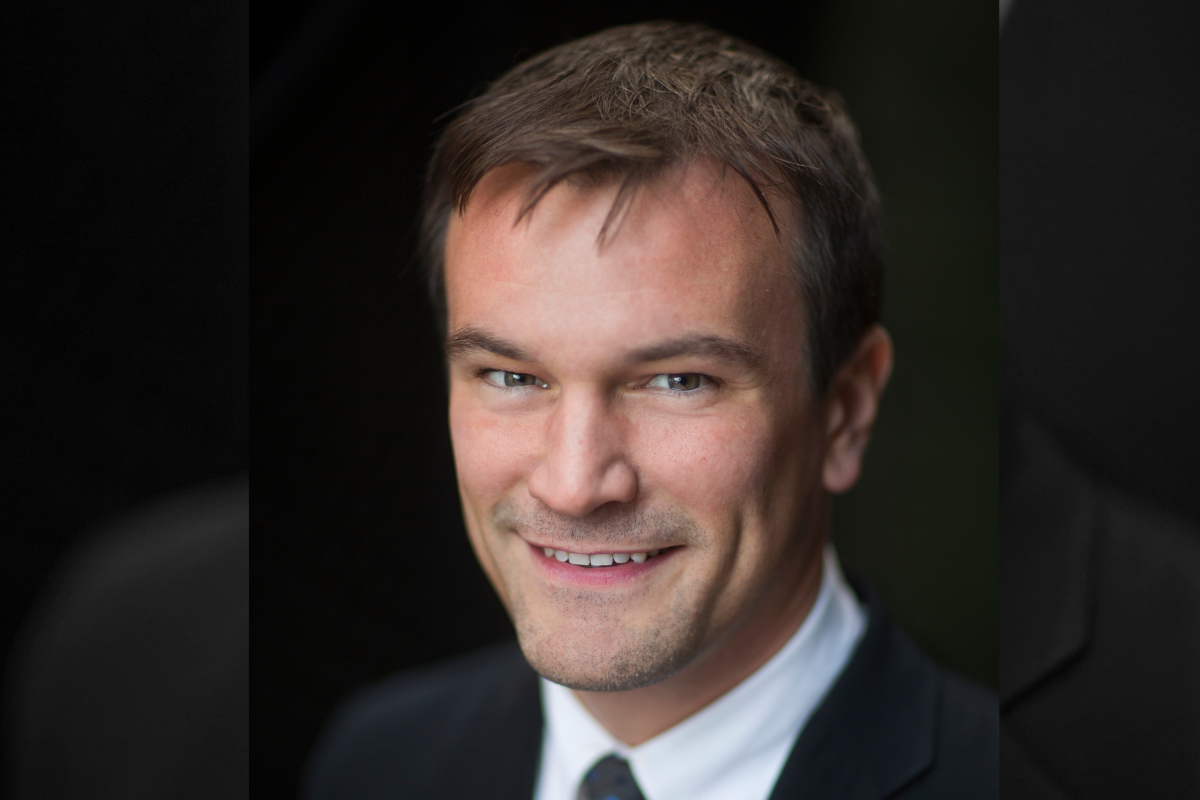 Reading Time:
1
minute
Gustaf Hoffstedt talks to Casino.se, one of Sweden's largest online casino review sites, about the impact of new legislation on players
Sweden's online gambling monopoly is set to undergo massive changes when legislation aimed at tackling unregulated online gambling goes into effect on January 1, 2019.
In store is a new licensing system meant to provide stronger protections for players, while essentially closing the country's doors to unregulated and unlicensed gambling websites.
The state will also be able to "introduce a central self-exclusion system for players with gambling problems and addiction," Gustaf Hoffstedt, BOS Secretary General, told online casino review site Casino.se in an exclusive interview this week.
While satisfied with the legislation's current wording, Hoffstedt did admit work still needs to be done to benefit Swedish casino players. "Bonus rules need work in that the upcoming licensing scheme prohibits loyalty (VIP bonuses), and instead promotes offers for new account holders."
Hoffstedt also predicted the consolidation of several gambling operators as of January 1st, and said he believes major sporting teams would likely take advantage of new sponsorship opportunities with gambling websites in Sweden.
For more information, read the full interview with Gustaf Hoffstedt.
About Casino.se: 
Casino.se was created and launched in 2004 as an in-depth casino magazine for people who love to play.  Since then, Casino.se has grown into one of Sweden's largest online casino review websites, with more than 250 in-depth reviews and casino-related articles. Casino.se – We Know Casino!
About Gustaf Hoffstedt: 
Gustaf Hoffstedt has been General Secretary of the BOS (Industry Association for Online Games) since January 2015, and was previously a Member of Parliament (2010-2015). He has been actively advocating for the transition of the Swedish gambling market from a State monopoly, to a liberal regulated market.