NEKTAN'S EUROPEAN ARM CONTINUES TO GROW WITH NEW BUSINESS OPPORTUNITIES IN US AND ASIA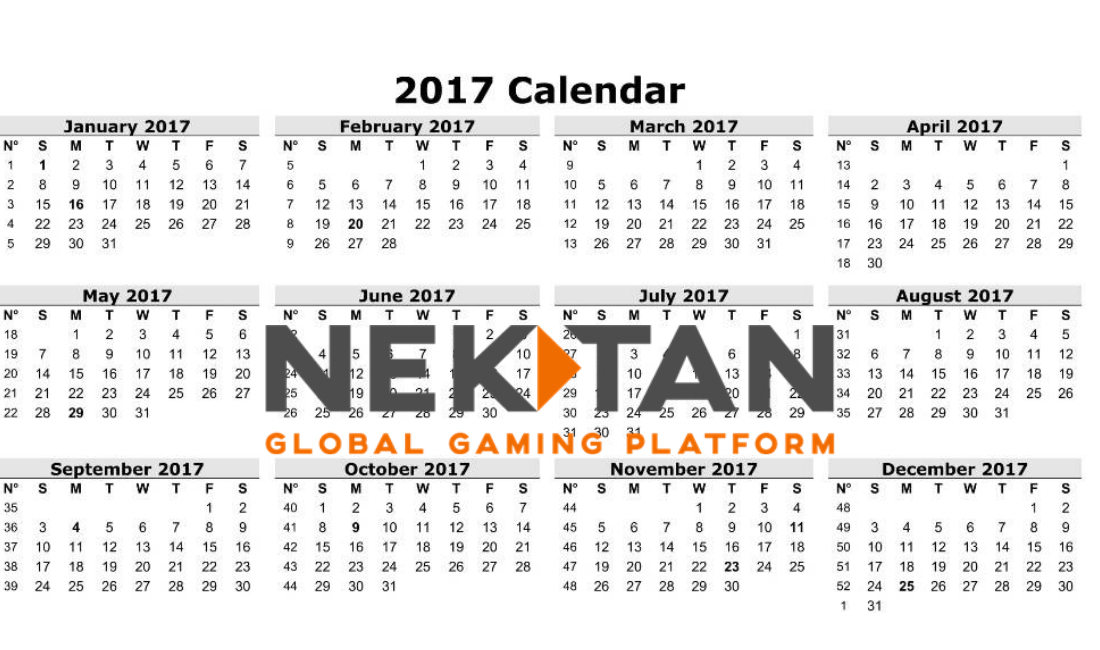 Reading Time:
3
minutes
Nektan plc (AIM: NKTN), an international B2B and white label gaming software and services provider, announces its unaudited results for the six months ended 31 December 2017.
Financial Summary:
Unaudited six months ended 31 December 2017

£'000

Unaudited six months ended 31 December 2016

£'000

Total revenue
8,815
5,727
Adjusted EBITDA loss*
(1,647)
(1,498)
Adjusted EBITDA loss* – Managed Gaming Solutions
(918)
(1,498)
Operating loss **
(3,165)
(512)
(Loss)/profit before taxation **
(4,172)
1,188
Basic & diluted (loss)/earnings per share (pence)
(12.6)
4.9
*Adjusted EBITDA loss exclude depreciation, amortisation, income or expenditure relating to exceptional items, profit on brand disposals and non-cash charges relating to share based payments and impairments
**In 2016 operating profit included the profit on brands disposal of £1,950k and profit before taxation includes the profit on brand disposals and the fair value adjustment on increase in equity ownership of £2,322k
Summary:
Revenue up 54% versus six months ended 31 December 2016 and 17% versus six months ended 30 June 2017
Significantly reduced losses in the Managed Gaming Solutions division with an adjusted EBITDA loss of £918k (H1 FY17: £1,498k)
First global platform deal signed in B2B technology services with Tyche Digital opening up significant new pipeline of opportunities that Tyche is developing
First revenues in the European B2B division with 5 deals now live
Nektan takes first mobile cash bet at casino in US
Raised £1.76m through a placing and subscription of new shares in December 2017
Post period-end:
Continued trading momentum in European business with revenue from diversification from white label and gaming service provision business
Over 100 casino brands now live from 52 partners, including new European-focused partnerships
Nektan's Evolve Lite Platform live in Asia with 247 Asian games and a number of contracts signed through the Tyche Digital integration
Following its launch in the US in August, its US business is progressing and is currently installing in three land-based casinos
Gary Shaw, Interim Chief Executive Officer of Nektan, said:
"The European business continues to deliver strong trading momentum. We are developing our mobile first casino product, diversifying our portfolio of services to include additional B2B gaming solutions in Europe, US and now Asia.
Our European white label services business now consists of over 100 casino sites.  We continue to leverage our partnerships with numerous global game providers including Realistic Games, Pragmatic Play™, Booongo Gaming and Pocket Games Soft, to deliver the Nektan Technology platform into further new geographic markets with localised content.
I am particularly pleased that we are maintaining a central cost base to develop these revenue opportunities. We are expecting continued margin improvements, as our business partners develop new markets utilising our core technology platform, and to become a successful global technology supplier."
Download the announcement in full
For further information on the Group, please contact:
Nektan

Gary Shaw, Interim Chief Executive Officer

Patrick Sinclair, Chief Financial Officer

via Newgate below
 
Stockdale Securities Limited

Tom Griffiths / Ed Thomas

+44 20 7601 6100
 
Newgate (PR Adviser)

James Benjamin

+44 20 7680 6550 / + 44 7747 113 930

Email: nektan@newgatecomms.com

 
Further information on Nektan can be found on the Group's website at www.nektan.com
About Nektan:
Nektan is an international B2B and white label gaming software and services provider, operating in the regulated, interactive real money gaming (RMG) space, delivering original and innovative solutions to commercial organisations that have established online audiences.
Nektan's full end-to-end technology platform, Evolve, simplifies and supports the route to mobile and desktop gaming revenues, managing the full customer experience and back-office operations, allowing commercial partners to focus on marketing the product to their consumers.
Nektan's US operating subsidiary, Respin, provides US land-based casinos with in-venue mobile gaming solutions which allow operators to add mobile technology and content to their existing offerings, with products accessible to players across both cabinets and mobile devices inside the casinos. Respin has a strong intellectual property portfolio including game patents for Rapid Games™ (on-property mobile entertainment), and other captivating concepts and brands.
Nektan is headquartered in Gibraltar, regulated by the Gibraltar Licensing Authority and the UK Gambling Commission, as well as in the Irish market and maintains sales and customer support operations in its two primary geographical targets, Europe and North America.  The proprietary Evolve technology is developed and maintained by a talented and experienced team of employees from Nektan's Indian office.
Nektan plc was admitted to the AIM market of the London Stock Exchange in November 2014.
KPMG-led initiative raises funds for ALS Malta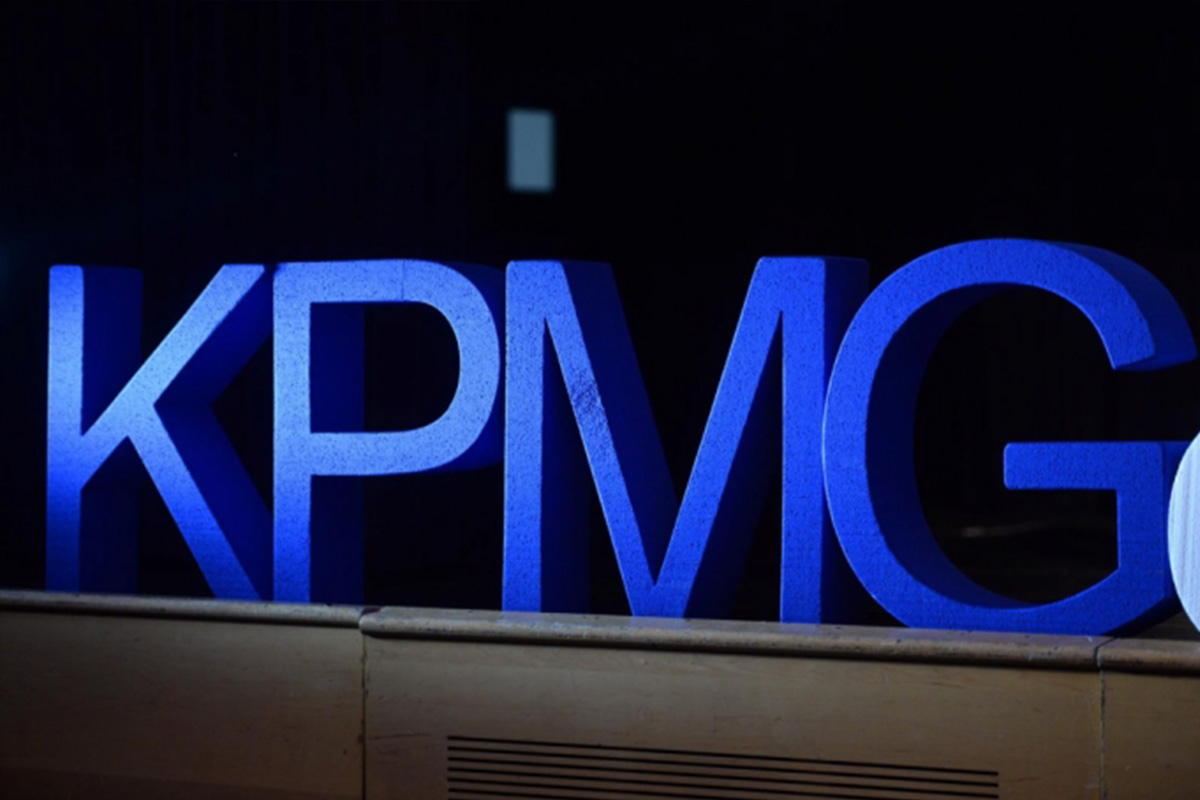 Reading Time:
1
minute
KPMG have raised funds worth €9,000 for the ALS Malta Foundation from a number of iGaming operators such as  GiG Gives, SiGMA, Microgaming and L&L Europe. A few months before, KPMG in Malta decided to assist the ALS Malta Foundation in its fundraising efforts to create a bigger and better 'Dar Bjorn'. 'Dar Bjorn' has played an integral role in improving the lives of Amyotrophic Lateral Sclerosis (ALS) patients since its inception.
The requires funds to raise awareness, improve the lives of ALS sufferers, and improve ALS and Motor Neurone Disease (MND) research at the University of Malta.
Along with the Research Innovation and Development Trust (RIDT), the organisation is making great strides in its bid to improve the lives of ALS and MND sufferers.
The organisation offers significant support to ALS and MND sufferers on the island of Malta.
PlayGame Collaborates with The Walt Disney Company Southeast Asia to Bring Disney Games to Southeast Asian Fans on Playgame.com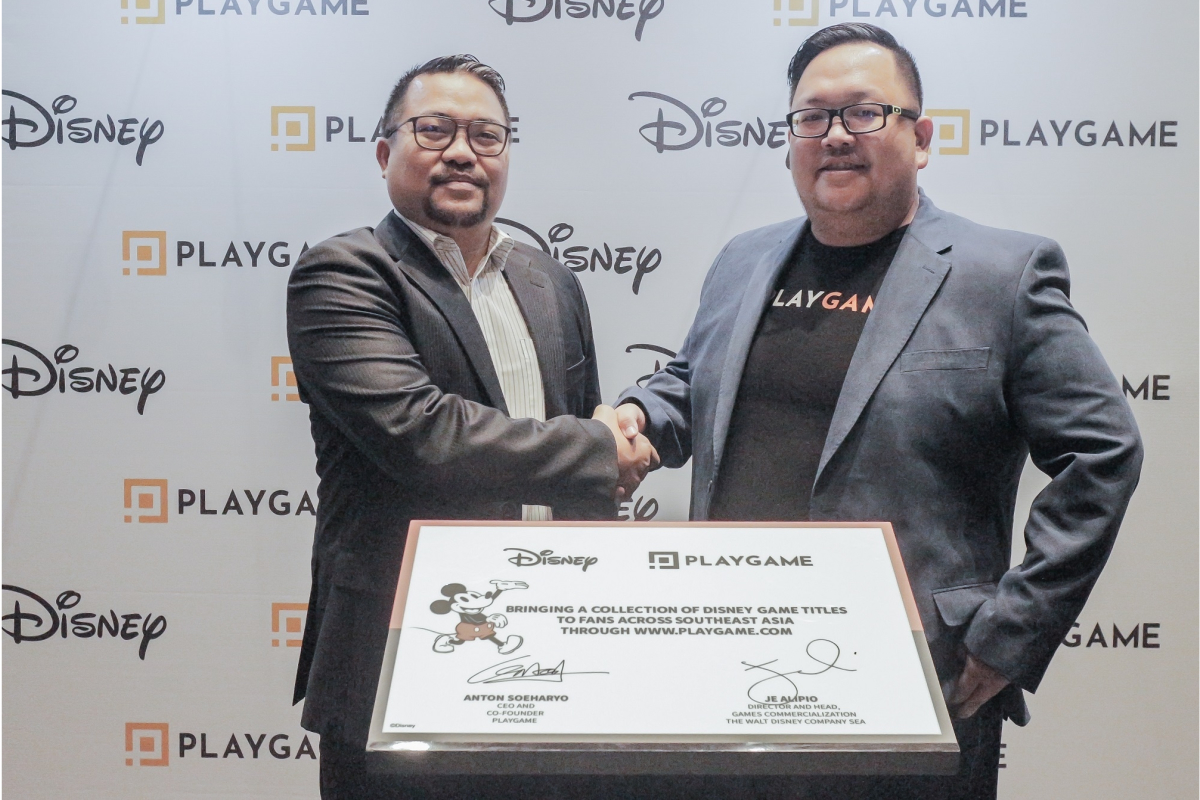 Reading Time:
2
minutes
PlayGame and The Walt Disney Company Southeast Asia today announced a one-year collaboration to bring a collection of game titles to fans across Southeast Asia. The games will feature beloved characters from the Disney franchise and will be available on the direct-to-play gaming platform, www.PlayGame.com, starting this December 2018.
"We are delighted to announce this wonderful collaboration with The Walt Disney Company. Like millions of people all over the world, I am a huge fan of Disney myself. This is a very exciting collaboration, as our blockchain-powered decentralized gaming platform will encourage innovation and bring Disney's well-loved creative products to the vast PlayGame community," said Anton Soeharyo, CEO of PlayGame.
"This collaboration with PlayGame provides more opportunities to bring our beloved characters and stories closer to Southeast Asian fans through high-quality interactive game experiences," said Je Alipio, Director and Head, Games Commercialization, The Walt Disney Company, Southeast Asia.
The PlayGame platform allows players of all ages to enjoy free-to-play HTML5 games directly from their desktop and mobile browsers. Some of the game titles will feature fan-favorite characters like Mickey Mouse and Minnie Mouse as well as Olaf from "Frozen":
Mickey's Delivery Dash, where players must help Mickey deliver croissants across Paris to Minnie's cafe before time runs out
Olaf's Freeze Fall, where players will have to help Olaf to look for his missing arms, buttons and nose
As players develop an affinity to the platform, they can anticipate a series of surprises featuring more game titles with Disney's favorite characters that they grew up with over the years.
The games will be first introduced across 6 countries in Southeast Asia — Indonesia, Singapore, Malaysia, Thailand, Vietnam, and the Philippines.
About Playgame:
PlayGame is a blockchain-powered direct-to-play gaming platform where people can play for free, create their competition with their friends and win pool prizes. PlayGame has a mission to help gamers, game developers, entrepreneurs, and investors convert their game ideas into fully-functional games that can be enjoyed by millions of people regardless of their location, origin, game devices or socioeconomic status.
Source: PlayGame
Gfinity Announces EA SPORTS FIFA 19 Global Series Partnership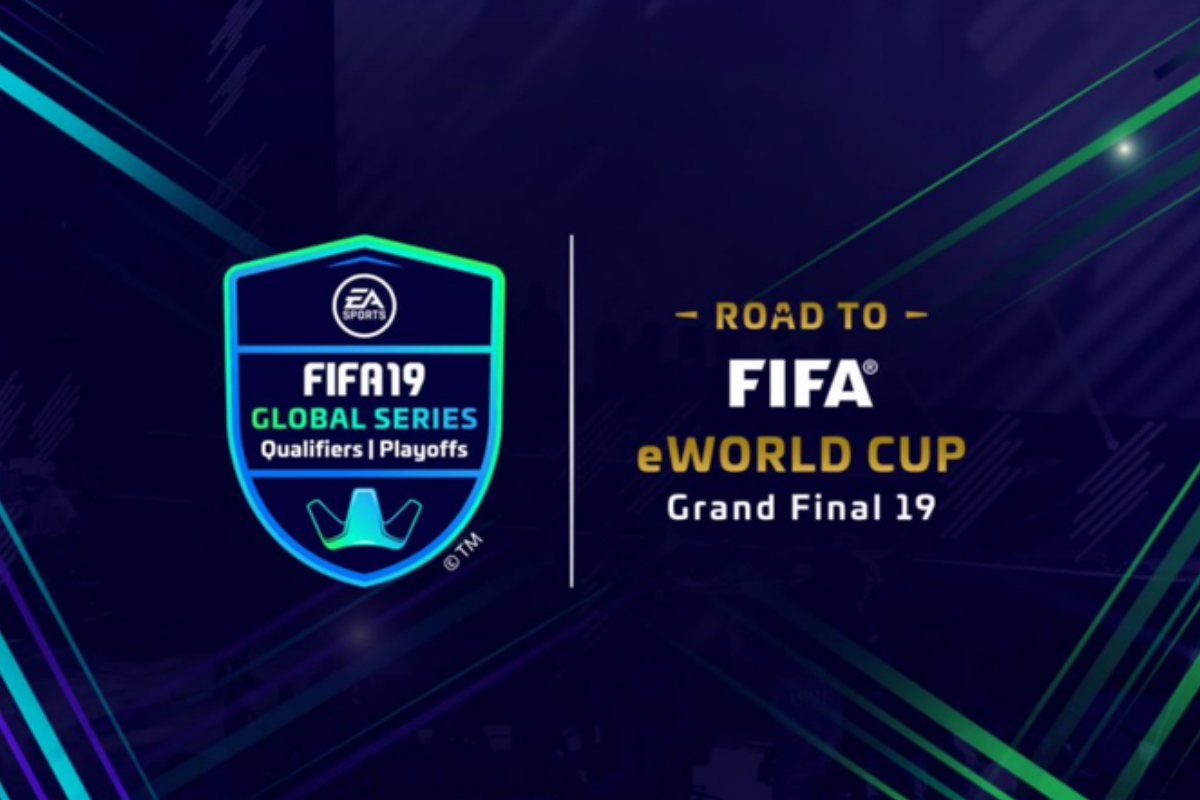 Reading Time:
2
minutes
Gfinity, a world-leading esports solutions provider, announces it will host four events as part of the EA SPORTS™ FIFA 19 Global Series. The tournaments consist of one FUT Champions Cup and three Licensed Qualifiers. The first event starts today, Friday 14th December 2018, and all will be held at the Gfinity Esports Arena in London and streamed across digital platforms.
Each of the events form part of the journey that players will take on the road to the FIFA eWorld Cup 2019. The FUT Champions Cup features 64 of the world's best FIFA 19 players who have qualified through in-game online competitions. The Licensed Qualifiers maintain the same format but feature 32 players across PlayStation 4 and Xbox One.
More than 20 million players across 60 countries participated in the EA SPORTS FIFA 18 Global Series. For the 2019 season, new pathways are now available making it easier for players to qualify for the EA SPORTS FIFA 19 Global Series through the introduction of a new EA SPORTS FIFA 19 Global Series Points system.
The FUT Champions Cups and Licensed Qualifiers extend Gfinity's strong relationship with competitive FIFA, following its recent appointment as Tournament Operator for the inaugural ePremier League. That tournament will feature esports players from each of the 20 Premier League clubs with registration now open for online qualifications.  This will be followed by individual club tournaments in January through March, and live finals kicking off on 28-29th March 2019. For more information, visit: https://e.premierleague.com
Garry Cook, Executive Chairman at Gfinity, said: "We are proud to extend our partnership with EA SPORTS for this season. With these four events, alongside the Gfinity Elite Series and the upcoming ePremier League, we continue to be at the forefront of FIFA competitive gaming tournaments. We are now established as one of the world-leaders in this sector. FIFA is driving growth in both participation and viewership and we will deliver best-in-class tournaments which will excite, inform and entertain their legion of fans."
About Gfinity :
Gfinity (LON: GFIN) is a world-leading esports solutions provider. Its business to business platform, "Powered by Gfinity", delivers managed services to game publishers, sports rights holders, commercial partners and media companies. Gfinity creates bespoke solutions, including competitions and industry leading content production, connecting our partners with the esports community in authentic and innovative ways. Partnerships include EA SPORTS, F1 Esports Series, Halo World Championship and the Forza Racing Championship.
Gfinity connects directly with competitive gaming consumers through its owned competition platform, the "Gfinity Elite Series". The Series enables competitive gamers to be part of the Gfinity community, testing themselves and developing new skills, while providing a pathway for those who aspire to a career in esports to join a leading professional team. "Gfinity Elite Series" content is distributed through linear and digital channels and is enjoyed by tens of millions of esports fans around the world.
All Gfinity managed service solutions and owned competitions are underpinned by its proprietary technology platform delivering a level playing field for all competitors and supporting scalable multi-format leagues, ladders and knock out competitions.
More information about Gfinity is available at http://www.gfinityplc.com