Millennial Gaming Forum 2018 announces expert eSport representatives – Niklas Timmermann and Manuel Haselberger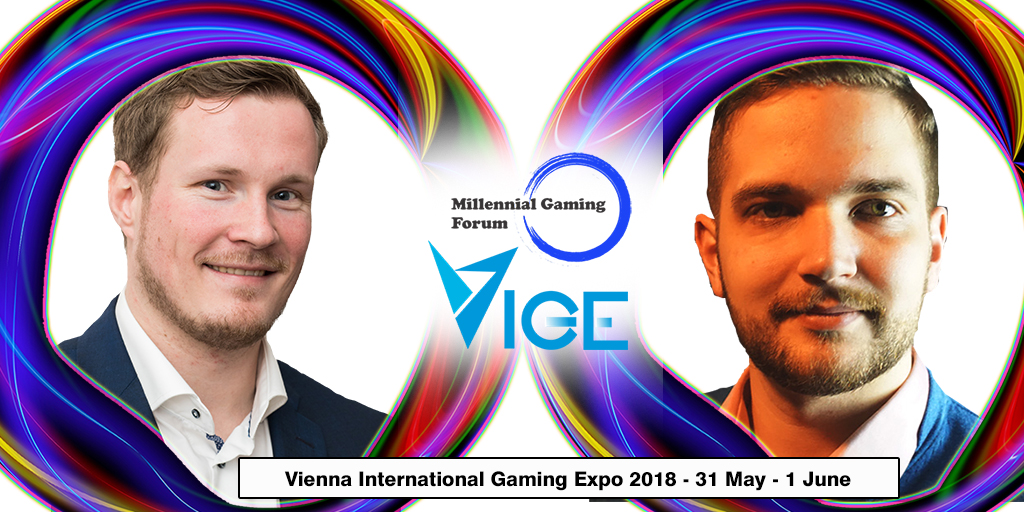 Reading Time:
3
minutes
Vienna – 16 April 2018 – The Millennial Gaming Forum is among the most expected conferences in the schedule of Vienna International Gaming Expo 2018. We are happy to announce a VIP lineup of speakers for the event and promise to bring quality information for operators looking to diversify the offering for the ever evolving audience.
It is no surprise that the most talked about topic, when it comes to diversifying betting options is eSports. This is why the Millennial Gaming Forum has a special panel discussion which is aiming to highlight eSports. The panel is titled "eSports – growth opportunity for European operators" and will be joined by important eSport associations of the region. The German eSports association (ESBD) and Austria's national eSport Federation "eSport Verband Österreich (ESVÖ)". The associations will be represented by Niklas Timmermann and Manuel Haselberger
Niklas Timmermann
Niklas is a 30 year old lawyer from Osnabrück, Germany who has been involved in Professional eSports since 2003. Niklas is the Former World and European Champion in Need for Speed for Teams such as SK Gaming, Mousesports and Alternate Attax. He is currently working as a eSports consultant and being first vice president of the German eSports association – ESBD.
In a recent interview, Niklas explained that "My biggest plan is to develop both my company as well as the ESBD into sustainable projects that will shape the German eSports in several ways."
You can read the interview here…
Manuel Haselberger
Manuel was born in 1992 and is currently Head of Communications and PR at Austria's national eSport Federation "eSport Verband Österreich (ESVÖ)". During his work for ESVÖ he is in close contact with eSport communities, journalists and companies which plan to set foot in eSport. Manuel is part of the project team of Game City (Austria's biggest Gaming Event), the A1 eSports League Austria and many other tournaments and national leagues.
Beside his activity in the eSport scene, Manuel works as a project manager for an event and software agency.
About the Millennial Gaming Forum 2018
The conference is part of Vienna International Gaming Expo 2018 which is taking place between 31 May and 1 June at Melia Vienna and includes 3 dedicated conference and a demo zone.
Millennials are changing the face of the gambling industry. Whenever if you take a look at the growing popularity of eSports or the spread of Daily Fantasy Sports, you can see a potential opportunity to increase your player offerings. The Millennial Gaming Forum will gather eSport, DFS, Big Data and Virtual Sports experts under one roof to give the best overview about these emerging verticals.
Make sure you register in order to get a chance to network with the representatives of Austrian Association for Betting and Gambling (OVWG), Game Mentorz, Edgeless, Better Gaming, Unikrn, BetConstruct, All-In Translations, Sportsbook Solutions, MailMike, HiPay, BestGoldBet, Dimoco, Efbet, Romanian National Gambling Office, Rombet, Automatenverband, ViARSys and many more.
The event is limited to 500 delegates without the opportunity of adding more registrations, so make sure you reserve you place at this unique event. Register here!
Visit the official website of the event for more details: https://viennagamingexpo.com/
Cloudflare, GR8 TECH, NSoft, Bragg Group, Tom Horn Gaming, Endorphina, nanocosmos, TriStratus and more confirmed as sponsors for the Prague Gaming & TECH Summit 2023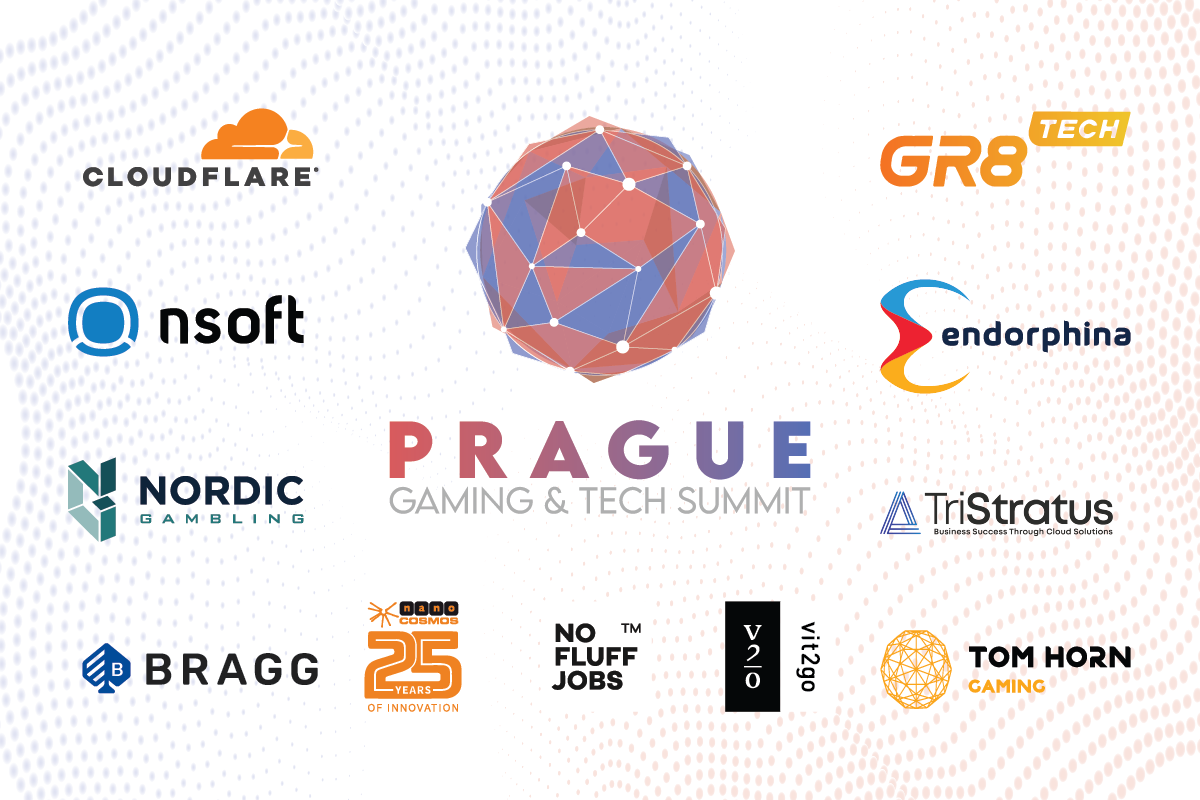 Reading Time:
3
minutes
Prague Gaming & Tech Summit sells out sponsorship packages and attendee seats
Leading experts from globally recognised companies confirmed
The Prague Gaming and Tech Summit, Central and Eastern Europe (CEE's) largest betting and gaming industry conference, has announced its list of headline sponsors ahead of next week's highly-anticipated event.
The now sold-out seventh edition of the show, organised by the CEE region's leading media and events platform, Hipther Agency, will take place on the 28th-30th March 2023, at Vienna House in Prague's Andel district, starting at 08.45am.
The event already has a record 11 key sponsors confirmed, with regional market-leaders Cloudflare, GR8 TECH, NSoft, Bragg Group, Tom Horn Gaming, Endorphina, nanocosmos and TriStratus all set to headline at the event.
As mentioned in earlier press releases, the 2023 edition of the Prague Gaming & TECH Summit, will bring new features to the program and speakers from the likes of Bayes Esports, LeoVegas, VIXIO, Inspired Entertainment, GiG, Kaizen Gaming and the Swedish Trade Association for Online Gambling.
As well as quality content shared during the panel discussions and keynote presentations, a limited number of delegates can also join five region-oriented roundtable discussions.
Commenting on the event, Zoltan Tuendik, Co-Founder and Head of Business at Hipther, said: "We have allocated a limited amount of sponsorship packages in order to provide the optimal visibility for all companies that have decided to support our event as sponsors.
"Thus, we are happy to announce that all packages have been booked and some companies have already shown interest to supporting the 2024 edition of the event."
***Quotes from sponsors:
Evgen Belousov, CEO at GR8 Tech: "We at GR8 Tech don't mess around with half-baked solutions or wishy-washy partnerships. So, we're going to the Prague Gaming & Tech Summit 2023 to connect with key players in the iGaming industry and showcase the unique solutions that GR8 Tech has to offer.
"I feel like we're going to make the most out of it as silver sponsors of the event. We're looking forward to participating, meeting new people, exchanging ideas, and, of course, showing that we're not afraid to push the boundaries of what's possible in the industry to boost our clients' businesses."
Matej Filipančič, Head of Turnkey Solutions at Bragg Gaming: "Bragg Gaming, a leading global iGaming technology provider, is all set to attend the Prague Summit. The company has adapted its PAM (Player Account Management) Platform to fully comply with the Czech regulatory framework, making it an ideal fit for tier-one operators in the market.
"Bragg Gaming is keen to expand its presence in the region by offering Turnkey Solutions enriched with the Fuze™ Player Engagement Toolset and exclusive content, which is expected to give operators an important competitive advantage and generate a lot of interest among attendees."
Ondrej Lapides, CEO at Tom Horn Gaming: "We're super excited to be a sponsor of the Prague Gaming & TECH Summit, a major event that focuses on the rapidly growing igaming industry in Central Europe.
"Zoltan and his team always make sure the event brings together leading experts and enthusiasts to share insights and trends on the latest developments in the region. We have been experiencing a steady growth in both the Czech Republic and Slovakia and can't wait to engage with the iGaming community to share and exchange expertise and experiences."
Oliver Lietz, CEO at nanocosmos: "I'm thrilled to be joining the Prague Gaming Summit and have nanocosmos to sponsor this exciting event. As we continue to explore the possibilities of interactive live streaming, the gaming industry stands to benefit tremendously.
"By combining cutting-edge technology with engaging content, we can create truly immersive gaming experiences that will keep players coming back for more. I look forward to sharing my insights and collaborating with other experts in this dynamic field."
Asif Akram, Managing Partner at TriStratus: "I am thrilled to be a part of this Prague Gaming & TECH Summit as both a participant and sponsor. It's a fantastic opportunity to connect with industry leaders, showcase TriStratus' services, and support the growth of this exciting sector."
RSVP Round table discussions with focus on Czechia, Poland, Romania, Finland and USA at Prague Gaming & TECH Summit 2023
Reading Time:
2
minutes
Prague Gaming & TECH Summit will feature RSVP round table discussions with a focus on Czechia, Poland, Romania, Finland, and USA
Leading experts from globally recognized companies confirmed
There are less than two weeks left until the #hipthers will open the doors to the highly awaited PRAGUE GAMING & TECH SUMMIT.
As mentioned in earlier press releases, the 2023 edition of the Prague Gaming & TECH Summit, which will take place between 29-30 March at Vienna House Andel's Prague, will bring new features to the program to boost engagement among delegates and supplement the content.
Besides the quality content shared during the panel discussions and keynote presentations, a limited number of delegates can join 5 region-oriented round table discussions.
The exclusive round table discussions are core functionality of the Prague Summit and allow delegates to address more complex questions to the leading expert with valuable information about each jurisdiction. Each country is assigned a round table where up to 5 delegates can sit in and formulate questions for the experts.
The roundtable discussion about Czechia will be led by Václav Ulrich – Co-founder of the Institute for Gambling Regulation
The roundtable discussion about Finland will be led by Antti Koivula – Legal Advisor at Legal Gaming Attorneys at Law
The roundtable discussion about Romania will be led by Dan Iliovici – Vice President at Rombet
The roundtable discussion about Poland will be led by Piotr Dynowski – Partner/Attorney at Law/Head of IP/Media/Tech&Comms Practice at Bird & Bird Poland
The roundtable discussion about the USA will be led by William J. Pascrell, III, Esq – Partner at Princeton Public Affairs Group, Inc.
The  2023 edition Prague Gaming & TECH Summit is supported by the following sponsors: Cloudflare, GR8 TECH, Nordic Gambling, NSoft, nanocosmos, Tom Horn Gaming, TriStratus, Endorphina, No Fluff Jobs, Bragg Group, and Vit2Go.
In 2023, the event becomes a 2-day conference that automatically increases the networking opportunities, thus the team has lined up some unique networking sessions for you to benefit from.
C-level executives, compliance experts, government officials who are active in the iGaming, eSports, Blockchain, Artificial Intelligence, Fintech, Virtual/Augmented/Mixed Reality, and many more are going to share their knowledge and are ready to meet you in Prague between 29-30 March 2023.
Participants also have the opportunity to explore the future by entering the metaverse via virtual reality goggles onsite during the show.
Until 20 March, you can still register at the normal rate by opting for either the Delegate Pass or Combo Pass (which includes 3 nights of accommodation at the official hotel). You can find more details here: https://hipther.com/events/prague/regprague2023/
As always, the team is continuing their initiative for a sustainable future are taking even more steps that directly impact the conservation of the planet's ecosystem and biodiversity
Additionally, make sure to keep an eye on the European Gaming Quarterly Meetups, which also offer a virtual opportunity to stay up to date with the gaming industry throughout the year.
Wazdan picks up six nominations at the BSG Awards 2023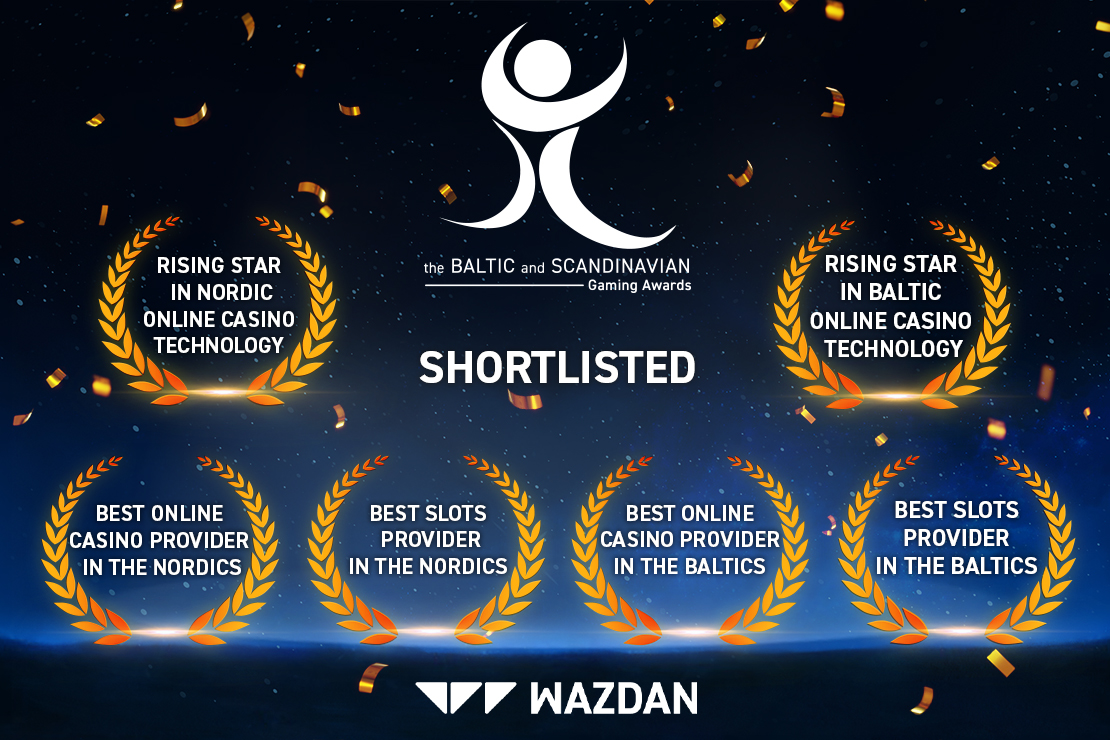 Reading Time:
< 1
minute
Wazdan, the innovative games provider, has made it to the voting phase of the BSG Awards 2023 in six categories, with the winners being announced over a three-day conference from the 15th to the 17th of May.
Taking place in Riga, Latvia, the ceremony marks an important event for the iGaming industry in the Nordic and Baltic countries. Wazdan retains a strong presence in the region, being live and holding licenses in Denmark, Sweden, Latvia, and Lithuania.
Wazdan's nominations for the awards include Best Online Casino Provider in the Nordics, Rising Star in Nordic Online Casino Technology, Best Slots Provider in the Nordics, Best Online Casino Provider in the Baltics, Best Slots Provider in the Baltics and Rising Star in Baltic Online Casino Technology.
This event follows the 2022 Awards which took place last May, where Wazdan took home the trophy for two categories: Best Slots Provider in the Baltics and Rising Star in Nordic Online Casino Technology.
The finalists for each category are decided by popular vote, which is open now and running until the 20th of March.
Andrzej Hyla, Chief Commercial Officer at Wazdan said: "We are thrilled to once again be nominated among the industry's best at the BSG Awards 2023. At Wazdan we constantly strive for innovation and it's great to see that being recognised at the event.
"We would be honoured to be shortlisted. We encourage everyone to vote on Wazdan and we wish the very best of luck to all nominees!"