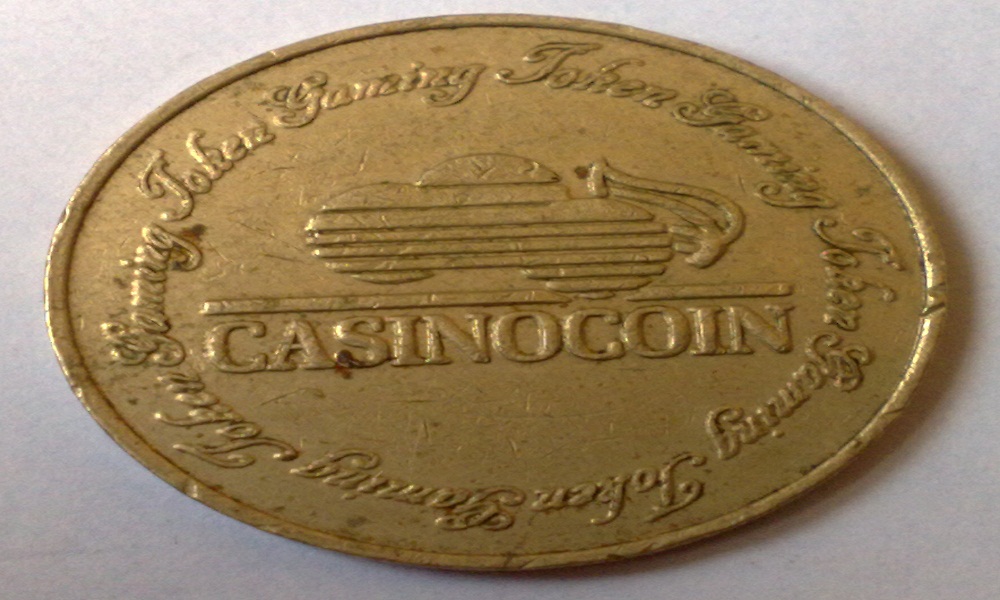 Reading Time:
2
minutes
CasinoCoin, founded originally in 2013, but now under new management, is a cryptocurrency that intends to create a universal gambling currency, especially one that transfers easily between games, casinos and even locals. To this end, they seek to work closely with regulators to create a cryptocurrency that solves many of the problems plaguing the gaming industry. Ripple's unique payment protocol template was modified by the CasinoCoin developers to help CasinoCoin to act as a gambling bridge currency across various games and casinos, thus creating an entirely independent blockchain.
As the cryptocurrency industry escapes the most recent bear market, CasinoCoin benefited greatly from the rise in overall market cap. Once a niche market usable only on a single poker site, CasinoCoin's rebrand brought them tremendous attention – particularly their establishment on the Isle of Man and push for greater use.
The immutable nature of a distributed ledger ensures transaction transparency. This process accounts for all money flowing in and out of casinos in a previously impossible way. Most cryptocurrency investors are familiar with Know Your Customer (KYC) and Anti-Money Laundering (AML) standards. Incorporating these into CasinoCoin's platform comes as no surprise, yet this process is almost unknown in the casino industry. This transparency eliminates the less savory aspects of the casino market while providing a myriad of benefits for the individual gambler. This identification standard forces many of the malicious actors out of the equation.
Further, storing funds on a blockchain adds a serious layer of security for end users. Rather than trust a third party and the deal with the associated counter-party risk that comes along with that trust, funds transfer directly from the blockchain based on the immediate needs of the gambler. There is no physical store of money, no shady intermediaries and no need for the casino to hold cash in escrow. As a result, gamblers game to their heart's content – confident that their money is safe.
As such, CasinoCoin's use of the Ripple system for their coin only makes sense. Operationally, casinos are very similar to banks – and the back end financial technology is nearly identical. Public opposition to gambling is at historic lows. Where Las Vegas and Atlantic City once stood as the only gambling meccas in the United States, multiple states and many cities now embrace casinos as a source of tax revenue. This means that the supporting financial infrastructure must expand to accommodate these new markets. Cryptocurrency's rise offers a way to do just that, while also ensuring protection for gamblers in these new markets. Organisations that once held away over the entire casino gaming industry will find it more difficult to keep a tight grasp – and competition always benefits the customer.
Source: globalcoinreport.com
FunFair-Changelly partnership allows for Bitcoin payments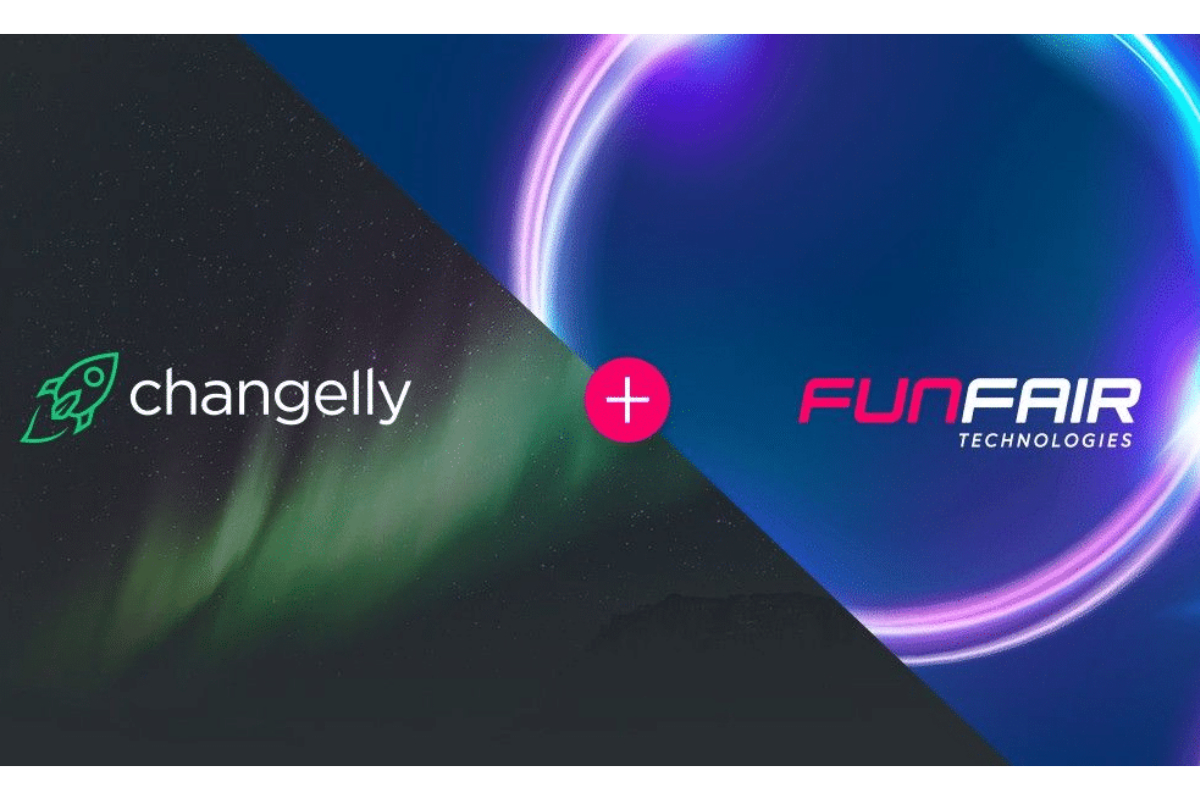 Reading Time:
2
minutes
Integration will host five cryptocurrency swaps at launch
FunFair, the leading Isle of Man-licensed blockchain gaming platform, has gone live with cryptocurrency exchange Changelly to deliver numerous new cryptocurrency payment options.
As part of its mission to bring blockchain gaming to the masses, FunFair has integrated Changelly's exchange API into its recently launched FunFair Wallet to allow players to swap various cryptocurrencies for its gambling token, FUN.
Registered players will now be able to bring the likes of Bitcoin, Tron and Litecoin to one of its partner casinos, CasinoFair and CryptoCasino, and trade for FUN without leaving the platform or needing third-party exchange accounts.
This will further improve the customer journey, significantly reducing friction between sign-up and gameplay, while opening up FunFair-powered casinos to gamblers who may not hold FUN but want to experience the first-class gaming experience that the platform delivers.
With five cryptocurrency funding options at launch and more to come after, as well as strong liquidity and instant transactions, Changelly's innovative exchange API has been chosen to deliver the seamless experience that FunFair strives for.
Fred Kessler, CPO at FunFair Technologies Europe Ltd: "Integrating Changelly's user-friendly exchange will open up our platform to a vast new audience of crypto-holders and allow for a far superior onboarding journey.
"To date, players must own FUN to play, but this new partnership of choice will allow for holders of the likes of Bitcoin to experience the best in blockchain gaming without the added hurdle of heading off-site to use a crypto exchange."
Eric Benz, CEO at Changelly: "Funfair is a project I have been following for the past couple years and the team behind it is one of the best from both the gaming and crypto industries.
"I look forward to the integration of the Changelly API as this will benefit both customers and the partner companies who will utilise the FunFair Wallet."
Following the launch of FunFair's 'any browser, any device' wallet and second-gen platform, the added integration of Changelly's exchange will confirm the supplier's position as the most user-friendly blockchain casino platform around.
Visa Travelcard, Wirex Brings Borderless Payments To APAC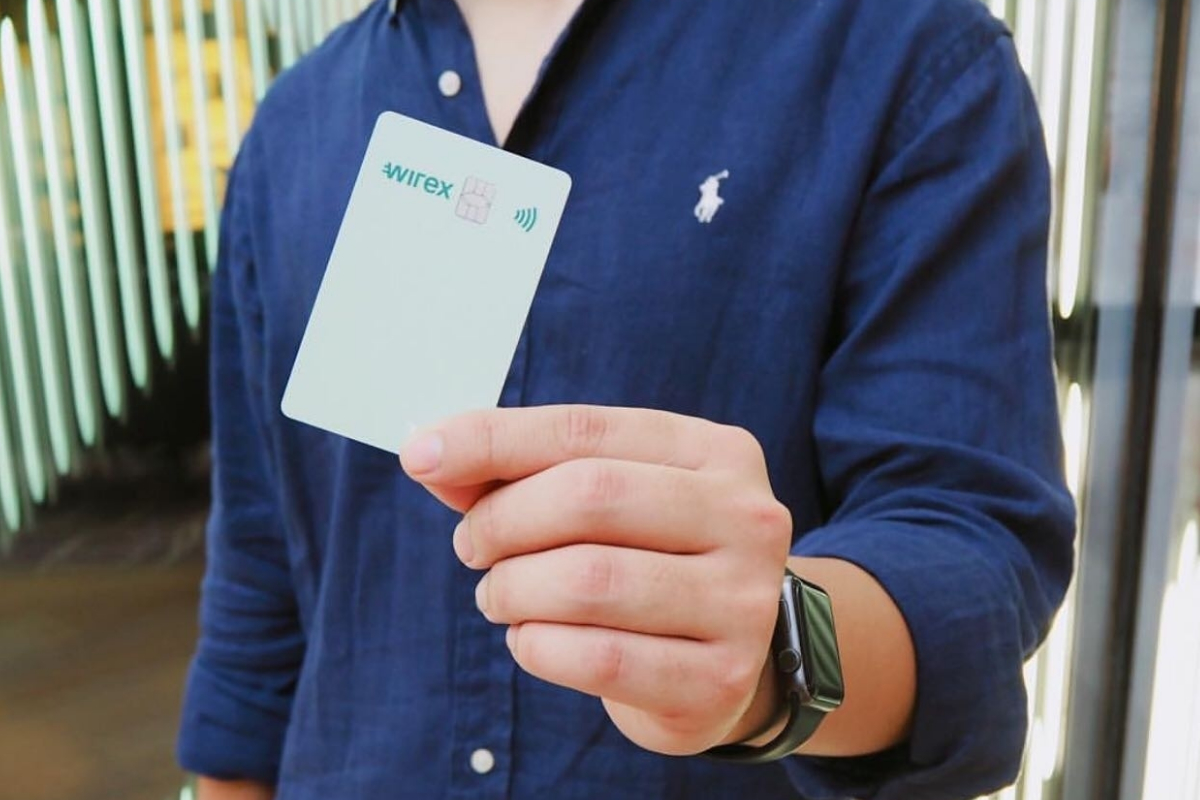 Reading Time:
3
minutes
Next-gen Wirex Visa Travelcard set to transform APAC's US$800 billion payments industry
Leading borderless payment platform Wirex announced the launch of a brand new next-generation Wirex Visa Travelcard at the Singapore FinTech Festival today. The multicurrency travel card will empower customers across the APAC region to seamlessly spend multiple crypto and fiat currencies, and earn crypto rewards wherever they travel. All cryptocurrency exchanges to legal tender fiat currency takes place before users transact on the Visa network.
Compatible with more than 150 currencies, the Wirex Visa Travelcard enables customers to link multiple fiat currencies, avoiding costly exchange fees during travel. Wirex card holders can pay their way at 54 million outlets around the world – anywhere Visa is accepted and free international ATM withdrawals. It also offers rewards customers with up to 1.5% back in Bitcoin on all in-store purchases through its first in the world Cryptoback™ programme.
Pavel Matveev, Wirex co-founder and CEO, said, "We're delighted to be able to offer the full Wirex experience and empower customers across APAC to take control of their crypto and traditional currency. This unparalleled functionality and versatility makes the Wirex Visa Travelcard the perfect travel companion, whether customers are travelling abroad for business or leisure."
The launch of the Wirex Visa Travelcard is part of a general expansion of Wirex services for customers in the region, which includes 19 secure, cold-storage traditional and cryptocurrency accounts, including USD, SGD, AUD, JPY, EUR, GBP, BTC and ETH among many others and access to industry-best OTC and interbank rates for crypto and traditional currency exchange. To allow as many people as possible to experience the Wirex Visa Travelcard and gain exposure to its innovative services, Wirex is removing fees, including account management and traditional currency exchange fees, for a limited period.
"We have witnessed an explosion in demand for hybrid fiat and crypto-enabled banking alternatives in APAC, where people need payments redesigned for the future, allowing them to unlock the value of their different currencies," Pavel added. "The evolution of Wirex's offering in APAC represents more than just the next stage in the platform's growth strategy; it is a tangible example of our mission to provide a genuine alternative to conventional financial services by connecting traditional and digital ecosystems on one borderless payment platform."
Since its creation in 2015, Wirex has established itself as a true pioneer in the payments industry with a number of innovative, world-first products to its name. It launched the first Visa card that allowed customers to convert and spend their cryptocurrency in the real world, and will soon release a revolutionary selection of fiat-backed stablecoins. Wirex is also known for its track record in business integrity and consumer protection, as it is one of only three cryptocurrency-enabled companies in the world to be granted a UK FCA e-money licence (No: 902025).
The Singapore FinTech Festival runs from the 11th to the 13th of November – you can find Wirex in Hall 4 at booth 4F29. The booth will include live registration for card services, and the first 2000 people to register with Wirex, order and activate their card will receive 20 Nano, one of the most popular altcoins in the APAC region.
About Wirex:
Wirex gives its customers the power to use their money, their way. By connecting traditional and new digital ecosystems on one borderless payment platform, Wirex provides an alternative to conventional financial institutions and empowers retail and corporate customers to buy, exchange, and pay using fiat and cryptocurrency. The company has over 3 million customers across 130 countries and has processed more than US$2.6 billion in transactions to date.
Coingaming partners with TRON Foundation to deliver future of TRX gaming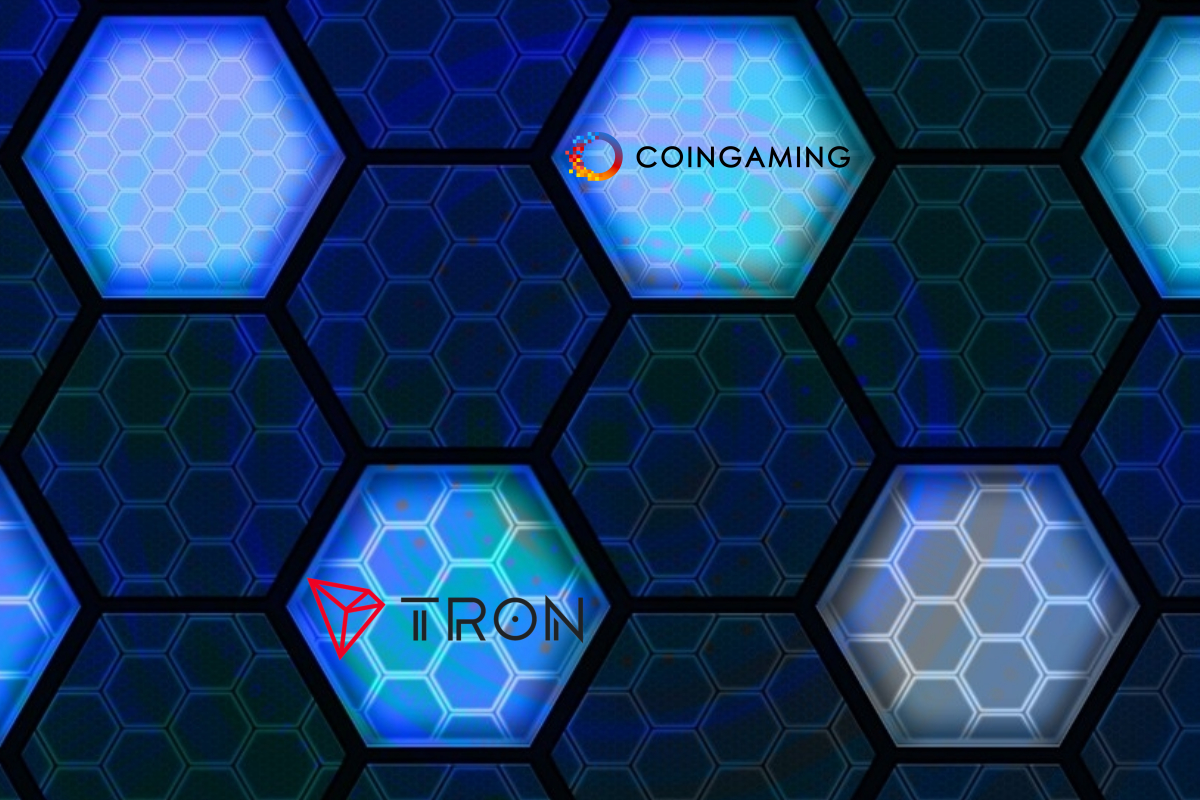 Reading Time:
2
minutes
The Coingaming Group has agreed on a partnership with the TRON Foundation, the non-profit organisation behind the popular cryptocurrency TRX, welcoming the TRON community to use the currency for the first time with the leading brands in the crypto gaming space – Bitcasino.io and Sportsbet.io.
TRON transactions happen almost instantly and without any fees, making it a perfect match for the fun, fast and fair gaming experience provided by the Coingaming Group's customer-centric gaming brands.
Bitcasino.io and Sportsbet.io users can now enjoy some of the lowest entry levels in the industry via TRX, bringing world-class gaming to an even wider audience. With a minimum deposit of just 100 TRX (around €1.80) and no transaction fees, it is cheaper and easier than ever before to play and bet with TRON, which has already gained popularity as the ultimate gaming coin.
Games from some of the industry-leading game providers – including OneTouch, Evolution Gaming, GameArt and Kalamba – now offer native TRON play, meaning Bitcasino users can wager directly in TRX without the need for in-game currency conversions.
Meanwhile, Sportsbet.io has already given away a staggering 1 million TRX to celebrate the launch through its nail-biting 'Last Man Standing' competition, which saw the ultimate winner successfully predict seven correct outcomes.
Tim Heath, CEO of the Coingaming Group, said: "We always work hard to put our customers at the centre of the universe, and by adding TRX gaming we are once again at the cutting edge of what is possible in this space.
"We are particularly excited to offer a low minimum deposit threshold and zero transaction fees, ensuring Bitcasino.io and Sportsbet.io gaming can be enjoyed by even more players for the first time.
"The TRON community is one of the most engaged, forward-thinking and dynamic in the cryptocurrency world. It is also passionate about gaming, so this is a great opportunity to introduce TRX holders to the fun, fast and fair world of the Coingaming Group brands. We are certain they will enjoy the ride."
Justin Sun, the founder of TRON, added: "One of the TRON Foundation's core missions is to support growth by providing engaging, real-world use cases for TRX.
"We've been aware of the market-leading gaming brands operated by the Coingaming Group for some time now; Bitcasino.io and Sportsbet.io are fantastic examples of what is possible when crypto-led products put the customer above everything else.
"It is genuinely thrilling to see another world-class brand open its doors to the TRX community."