Gambling Business Group urges DCMS to act on gaming regulation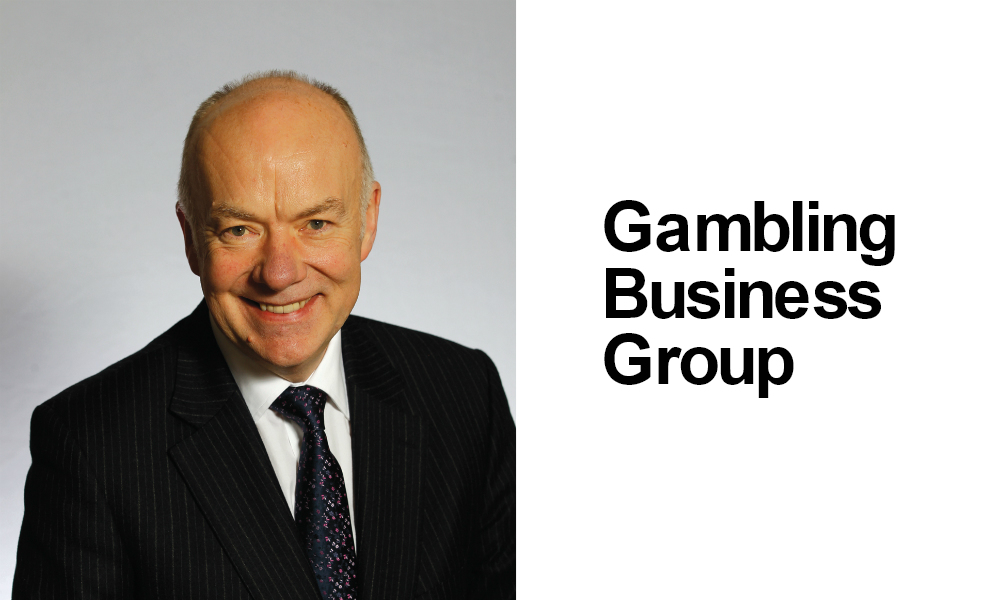 Reading Time:
2
minutes
April 26, 2018 London – Peter Hannibal, Chief Executive of the cross sector strategic body, the Gambling Business Group, has called on the government to create a new organisation dedicated to the regulation of time loot boxes and skins, the in- video game cosmetics which change the appearance of weapons or characters. Frequently utilised as virtual currency for betting, skins are then cashed-in for real money via online trading platforms. A 2017 study by the UK Gambling Commission found that 11% of 11-16 year olds in the UK had placed bets with skins, a statistic that suggests around 500,000 children under the age of 15 could be using skins for gambling.
Hannibal's request follows the publication of the report Daily Fantasy Sports & In-Game Gambling; Skins and Loot Boxes 2018-2022, by Juniper Research, which predicts that total spend will reach $50 billion by 2022, up from under $30 billion this year, growth of some 60 percent.
Research author Lauren Foye explained: "Skins are acquired both through playing video games and from opening purchased loot boxes. These items have value depending on rarity and popularity within game communities. On PCs, skins are traded for real money via Steam's 'Marketplace'; the platform has 125 million registered users globally."
According to the report issues arise where third-party websites facilitate wagering of skins on eSports matches and casino-style games in the process creating an unregulated gambling market, a development which it argues, should be of great concern to regulators.
Peter Hannibal explained: "The video gaming or eSports world is a good example of where addiction is on the increase, particularly with the young. The UK Gambling Commission has been struggling to reach a firm position on issues with gaming in a society where there is a natural propensity to conflate the two things. I would question whether it's really for the Gambling Commission to regulate a completely separate sector.
"Instead the DCMS should ensure that gaming has its own industry regulator and the Gambling Commission should liaise with them as they do with other associated regulatory bodies. It's not for the gambling sector to fix the problems surrounding addiction, fairness and transparency that are being created by another separate industry over which we have no control."
Arrow&Square offers COVID 19 advice for iGaming B2B comms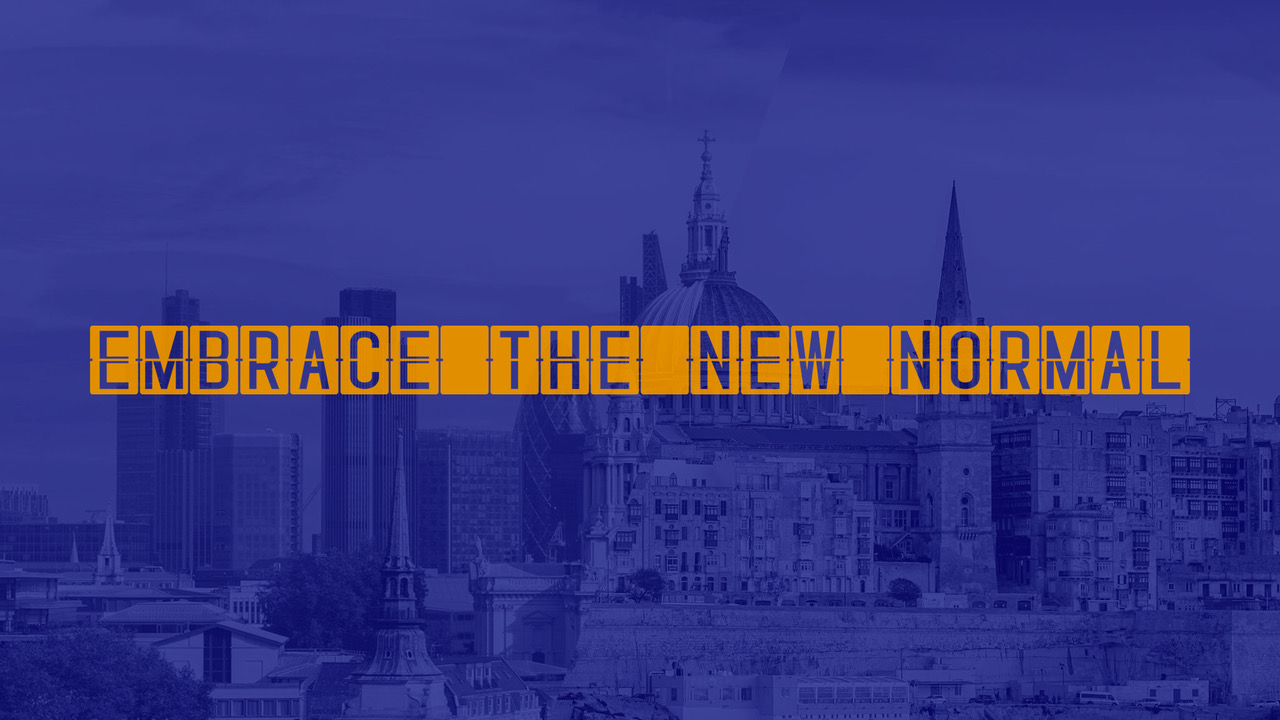 Reading Time:
2
minutes
PR & content consultancy launches in Malta for iGaming sector
Arrow&Square, a B2B comms and content consultancy with a footprint in Malta and London, is offering free advice for iGaming companies whose marketing communications activity for 2020-2021 has been disrupted by the Coronavirus outbreak.
Jools Moore, director at Arrow&Square, commented, "Notwithstanding the global health crisis, this is a tricky time for businesses everywhere, but the show must go on.  We're keen to support the iGaming community, and offering some free advice is a great way to introduce ourselves, no strings attached. In the short term we all have to adapt marketing strategies to this 'new normal', with no end in sight for the current disruption."
Any companies interested in discussing their marketing communications in 2020 should visit www.arrowandsquare.com to get in touch with the team for a complimentary review.
With COVID-19 disrupting various marketing activities in the iGaming sector, the events calendar has been particularly hard hit. Both marketing and commercial teams now need to adjust their approach to communications to offset the loss of the global events roster.
Industry events have traditionally provided a platform for networking, sharing new products and services, key messaging, thought leadership, branding and more.  With the postponement of these staples in the industry calendar, marketers will need to refocus their efforts with comms and content activity to take on more heavy lifting when it comes to B2B marketing.
Moore has provided comms and content services for the iGaming sector since 2004, most recently as Comms and Publishing director for SiGMA Group, the Malta-based events company.
He added, "During this testing period, Arrow&Square will offer free counsel to iGaming companies concerned about losing share of voice while the world locks down to prevent further spread.   We'll audit your social media presence, suggest new ways to use content marketing to connect new leads and business connections, and advise on how to approach B2B communications with trade media."
A Portrait of the Typical Esports Bettor, by LOOT.BET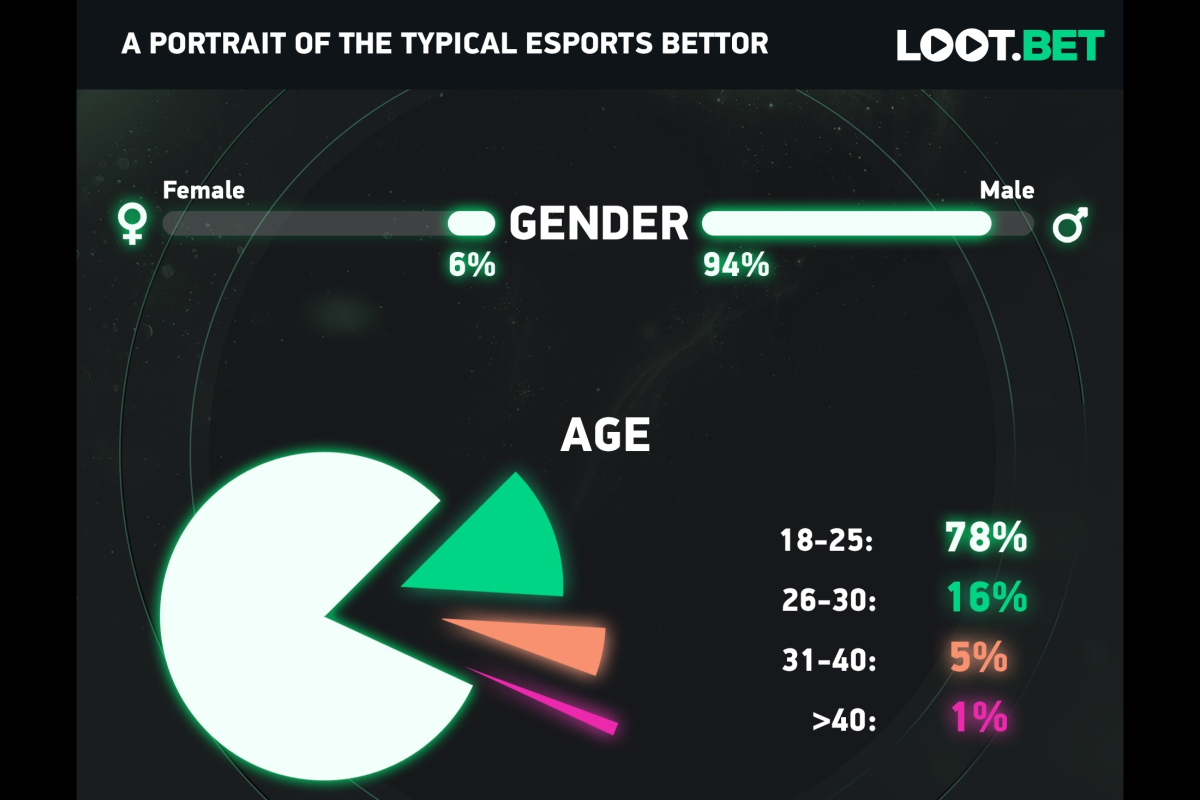 Reading Time:
3
minutes
Who exactly is the typical esports bettor? Do they also bet on traditional sports or gamble at online casinos? What kind of work do they do and what interests do they have? How much and how often do they bet? To succeed in the esports betting industry, it's crucial to understand esports bettors, so specialist esports bookmaker LOOT.BET has put together a portrait of the typical esports bettor, based on extensive research. 
Esports bettors are young, career driven, and single
Like the esports audience in general, esports bettors tend to be young. The vast majority, some 78% of LOOT.BET's users, are aged 18-25, while 16% are 26-30, just 5% are 31-40, and a mere 1% are 41 or older. Curiously, bettors from Western countries tend to be a little older, at an average age of 24, than the CIS where the average is just 21.
In terms of occupation, the typical esports bettor from the West tends to be a novice specialist or a junior manager, while the average esports bettor in the CIS region is a university student. In both cases, they are unmarried and have no children.
Perhaps unsurprisingly, the vast majority of esports bettors are male – making up some 95% in 2018. However, it is possible that things are starting to change, with females growing from 5% in 2018 to 6% in 2019.
Esports bettors have little interest in traditional gambling
According to LOOT.BET's research, 64% of esports punters bet exclusively on esports, and 67% are open to betting on more than one esports discipline. However, only 24% of esports bettors occasionally wagered on major sporting events, and just 12% bet on traditional sports systematically.
Also, esports bettors, being younger, are far less likely to gamble at online casinos than traditional sports punters – who tend to be significantly older. Illustrating this, as little as 3% of esports bettors regularly try their luck at online casinos, and only 20% even enjoy an occasional gamble. The vast majority, some 77%, say they are not interested in such kind of gambling at all.
Esports bettors are clued up, engaged, and passionate
Esports bettors are very clued up, with almost all of them following industry news. 54% use dedicated news sites and forums, 42% prefer social media, but just 4% don't feel the urge to keep abreast of esports events and updates.
In terms of lifestyle and interests, typical esports punters are very engaged with non-esports video games, regularly follow various streams, and love cosplay. They are also very switched on to video and music content, tend to follow sports (especially football), and are often techno-geeks with a passion for travel and social media.
Discussing the findings, Paul Brel, Head of Communications at Livestream, LOOT.BET's operating company, explained:
"The difference between esports bettors and traditional bookmakers' clients is huge, and the matter is not just – and not even so much – in the age gap which in itself implies certain distinctions.
"Esports fans breathe cutting-edge technologies; they are very mobile, yet so involved with the community; they are more likely to rely on their knowledge and skills rather than on luck; for them, esports is not just a hobby but a lifestyle – which you wouldn't say about a regular classic sports bettor. We believe that only those operators who understand this and try to find an approach to this specific audience, which is very new to the betting industry, have a chance to succeed in the esports betting market."
Esports bettors love live and love mobile
In terms of esports betting trends, LOOT.BET is seeing the rapid growth of live betting and the continued migration from desktop to mobile devices. To give a sense of the shift, over the course of 2019 the share of live bets jumped from 52% to 75%, while mobile traffic rocketed from 50% to nearly 70%.
Esports bettors are spending more money, more often
Another clear trend is esports punters betting more money, and betting more frequently. In 2019 the average number of bets per user, per month, across all disciplines increased by 11%. The title seeing the biggest increase, at 15%, was Counter-Strike: Global Offensive, while the other games from the "big three", League of Legends and Dota 2, registered increases of 10% and 6% respectively. Bet size over the year increased even more dramatically – 20% across all disciplines, breaking down to 24% for League of Legends, 22% for Counter-Strike: Global Offensive, and 15% for Dota 2.
"We associate the simultaneous rise in the frequency and size of bets with several factors. Firstly, esports betting is becoming a key hobby, on which one is ready to spend significant money, for more and more people. Secondly, the esports audience's trust in betting is increasing, and so is their willingness to risk larger sums.
"And naturally, the rise is determined by the extension of the noteworthy matches pool and development of betting lines – which refers to the whole esports betting industry. There is a bold assumption that in 10-20 years, esports will catch-up with classic sports by volumes of bets, and, considering the foregoing as well as the fast esports audience expansion, we treat this forecast as an eligible one", commented Paul Brel.
The research is based on LOOT.BET's internal statistics and an email poll of customers.
Slotegrator Forges a New Partnership With Betsolutions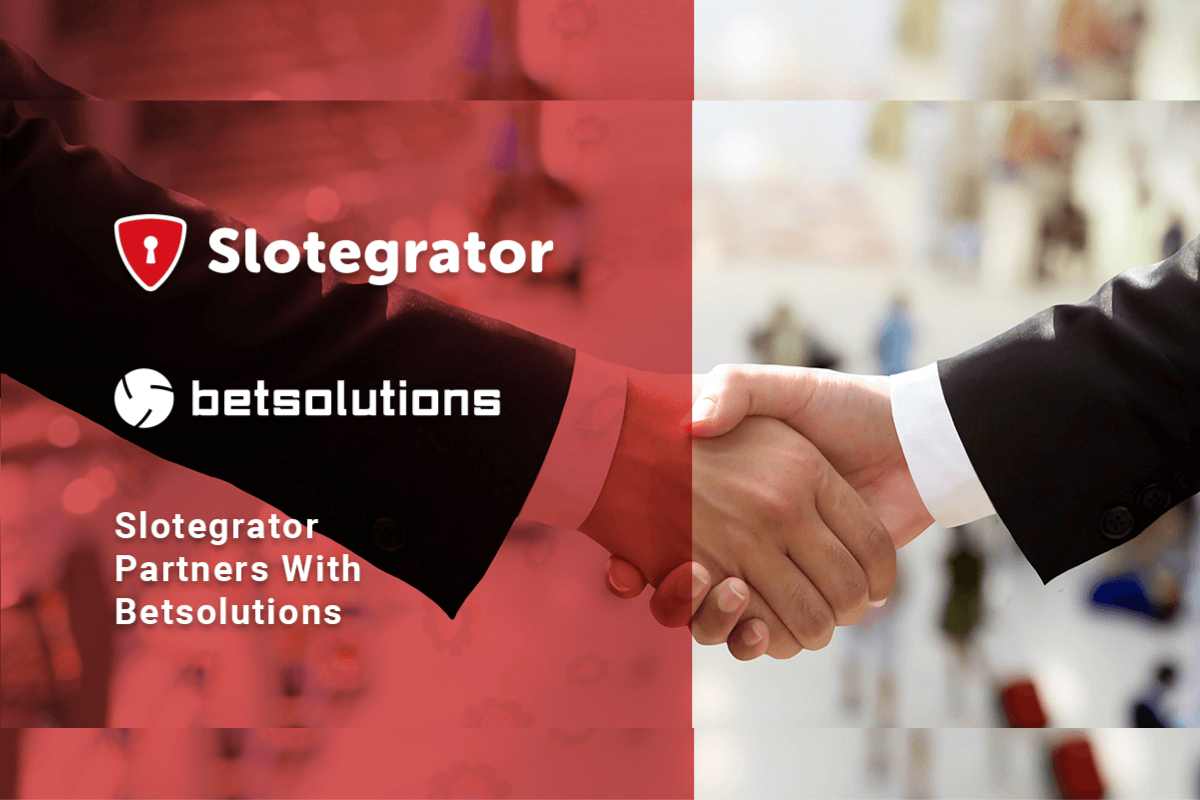 Reading Time:
< 1
minute
Game developer Betsolutions brings board games, slots, and their own range of provably fair titles to Slotegrator's offering.
Online casino software provider Slotegrator has announced a new partnership with game developer Betsolutions. All of Betsolutions's slots and other casino games will now be available through Slotegrator's API protocol.
Founded in 2016, Betsolutions's goal is to create authentic, omnichannel gaming experiences focused on player satisfaction, with a special emphasis on provable fairness and the social aspect of gaming. The company is active in the European and CIS markets and licensed in the UK, Italy, and Malta.
In addition to online slots, Betsolutions offers a series of provably fair games featuring fast gameplay, great UI, and network chat capability. Some of the most popular titles in this series include Zeppelin, High-Low, and Dice. The company's diverse game content portfolio also includes casino board games like Backgammon, Dominoes, and Seka, a simplified version of poker, as well as the slots Underground Tuning, Captain of Pirates, the Mystery of Faberge, and Drunk Santa.
Since the company's foundation in 2012, Slotegrator has been one of the iGaming industry's leading software solution providers and aggregators for online casinos and sportsbooks. Headquartered in Europe with a strong presence in the CIS market, Slotegrator is consistently expanding its product offering, which includes online casino platform and white label solutions, a vast portfolio of casino games from the world's best slot game developers, live dealer games and virtual sports, payment processors for online gambling projects, licensing services, and much more. The mission of the company is to facilitate the growth of the iGaming industry ecosystem through acting as an intermediary to bring together various pillars of the industry.