CGSS generates big interest in the Mexican igaming prospect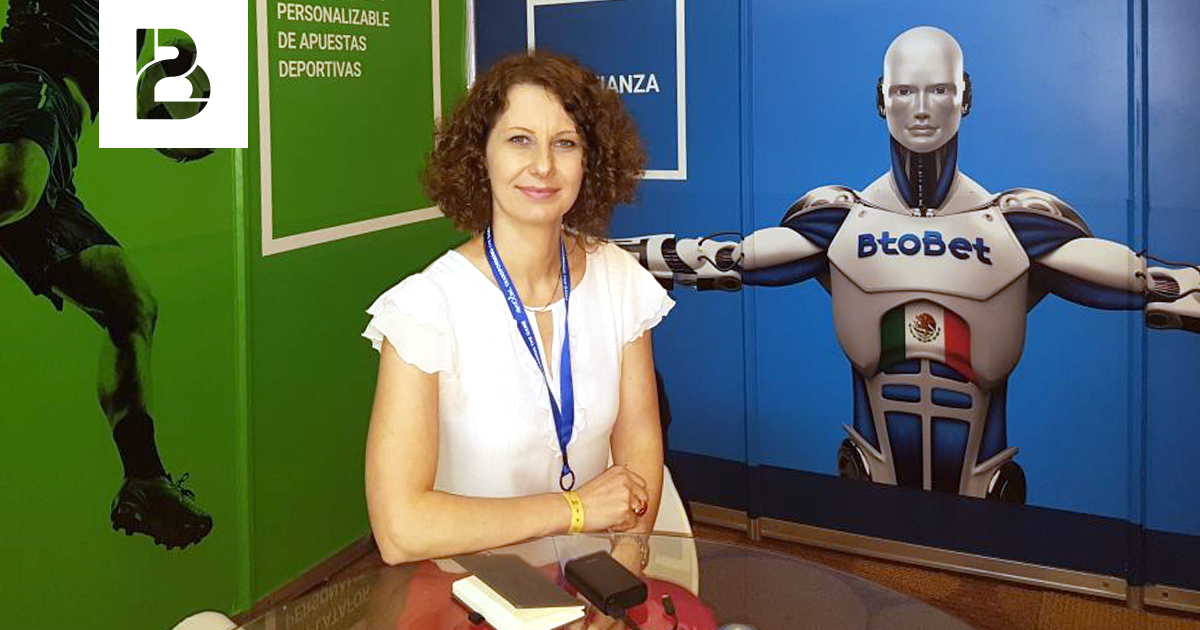 Reading Time:
2
minutes
The Caribbean Gaming Show and Summit brought together a lot of operators keen to gain more knowledge regarding the potential of the Mexican market and the whole LatAm region from a general perspective.
BtoBet's Kostandina Zafirovska, who travelled to Cancun to attend last week's exhibition that took place from the 26th till the 27th April, expressed great satisfaction regarding the interest that operators have shown in BtoBet's products. She also gave a positive review regarding the potential of the Mexican market with the new impending iGaming regulation "not a matter of if but of when".
During a presentation she delivered during the show, delving into the subject of the "Opportunities for operators entering Latin America's Gaming Sector", Kostandina opinioned her view that "the opportunities on offer in LatAm are coming into sharper focus, and as the region follows the path to endorse the new and updated regulatory framework, the potential to be a tremendous driver of growth for the industry in the coming years truly emerges as a major factor."
However, and rightly so, she emphasized the demanding aspects of the region stressing the fact that operators must be aware of the requirements for each individual market in the LatAm scenario, highlighting the need for a flexible platform as the key driver for success.
Zafirovska also stated that BtoBet is in a strong position to assist operators in the Mexican scenario, already having a strong presence there. She reiterated the efforts and the considerable amount of work that BtoBet has allocated in order to be jurisdictionally compliant in Mexico and other Latin American countries, and also other markets from a global perspective.
Download BtoBet's latest Industry Report, "Mexico: On the verge of true emersion as a major iGaming market in LatAm" for a deeper insight of the Mexican market.
About BtoBet
BtoBet is a multinational company and is part of a group with 20 years of experience in software development in IT, finance, telecommunication, e-commerce and banking, strongly committed to technology and widely investing in technology research and development. The experience gained in these advanced environments, allows BtoBet to be visionary in the iGaming and Sports betting industry with a deep understanding of the requirements of the market, catching changing trends and anticipating bookmakers' and operators' needs. BtoBet is a true partner in technology, offering a standalone platform and services for the iGaming and Sports Betting industry. It counts on a very talented, continuously trained development team and day to day management support to clients. BtoBet allows licensees to be unique in the market, by giving them the opportunity to completely personalise their offers for Sports betting and iGaming business, online mobile and retail. BtoBet has technical branches with large ever-growing teams of developers in Skopje, Ohrid, Bitola, Belgrade, Nish, Tirana, and Rome. Malta hosts the commercial and marketing centre. Visit our site on: www.btobet.com

Merkur Holds International Sales Event for Europe and LatAm Teams Ahead of Upcoming Expos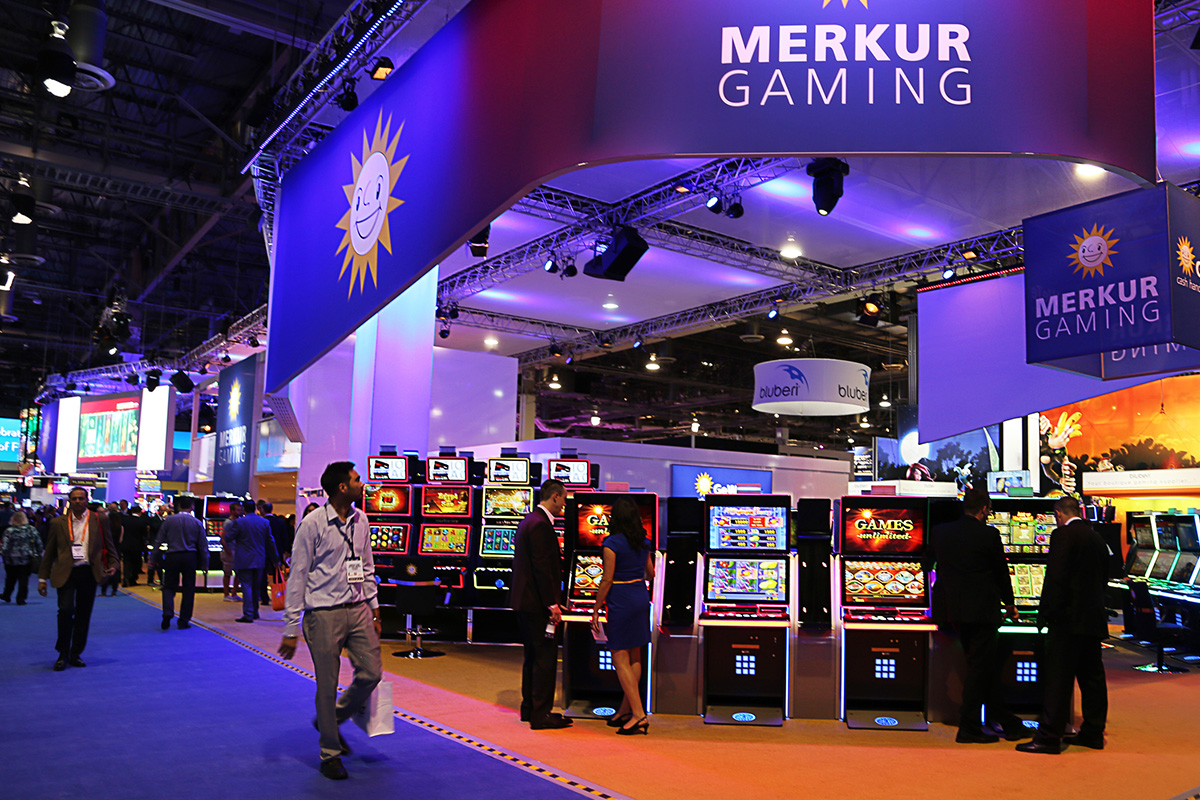 Reading Time:
2
minutes
Merkur Gaming held a gathering of its international teams from across Europe and Latin America at the Merkur Spielbank Hohensyburg casino near Dortmund, Germany, bringing the groups back together in person for its 2022 International Sales Event.
Over three intense days, every aspect of the Merkur structure and business methodology came under the microscope with presentations from experts in their specific fields, the Gauselmann Group subsidiary explains. The event focused extensively on products and how they are being brought to market.
"Since this event marked the first time that many colleagues had been able to see each other for the past two years of Covid and travel restrictions, this was an event of celebration and forward-looking inspiration as the gaming industry moves, step-by-step, towards normality and commercial prosperity," the company stated in a press release.
During the gathering, attendees heard multiple in-depth product presentations in preparation for this year's upcoming exhibitions such as Belgrade Future Gaming in Serbia, Peru Gaming Show in Lima, Entertainment Arena Expo in Romania, Global Gaming Expo in Las Vegas, and Balkan Entertainment & Gaming Expo in Bulgaria.
Athanasios "Sakis" Isaakidis, Chief Executive, International at Merkur Gaming, said: "These days have been truly superb. Firstly, it has been great to meet with team colleagues in person and great also for them to receive so much detailed product information that will be a huge asset as we now have the possibility to attend a wide variety of in-person trade exhibitions over the coming months.
"Our speakers all made superb presentations and we were also able to benefit from the attendance of special guests from our sister companies such as money handling specialist GeWeTe, iGaming solutions provider edict egaming GmbH and MERKUR eSOLUTIONS, as well as also from our ETG technology partner Spintec.
"This has been a wholly successful exercise. Our teams, from around the world, now have the information and the knowledge necessary to present our superb product portfolio to our customers and business partners in the best possible way. We are 'match fit' and we are ready for the show season that lies ahead."
Gaming glitch: UK gaming industry hit by skills shortage as applications to creative courses down 20% in last decade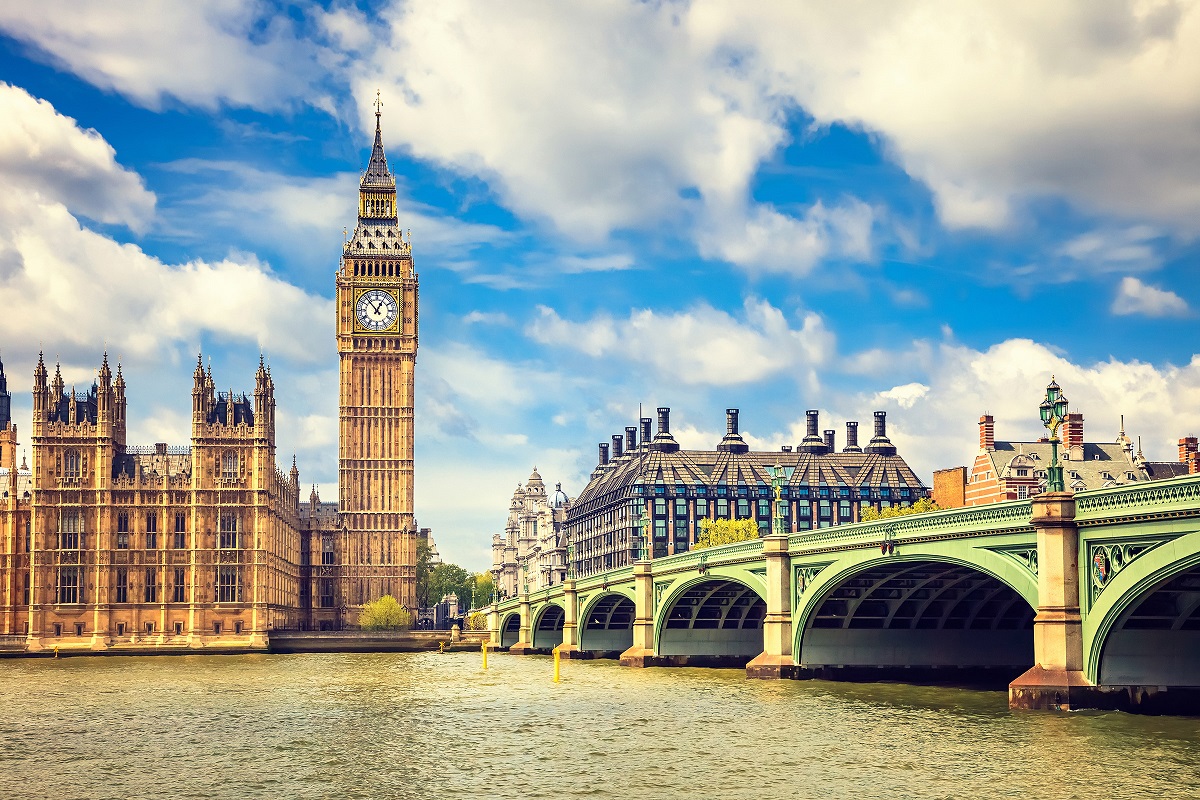 Reading Time:
2
minutes
Following higher education funding cuts of 50%, falling applicant numbers for creative courses at UK universities have caused a skills shortage. Experts highlight an increasing reliance on international students to plug the creative skills gap.
The UK could be facing a creativity deficit, with 20% fewer applications for arts and design courses at UK universities in the last decade. In the last five years alone, there has been a 12% drop.
These courses play a key role in providing talent to creative industries, including gaming, fashion, film, photography and music, among others.
The greatest contributors to the decline are falling numbers of UK and EU applicants. Domestic applications are down 25% in 10 years, while EU applications have halved since Brexit.
By contrast, the amount of non-EU applicants for creative arts and design courses in the UK has more than doubled in the last 10 years. In the last five years, it has risen by 44%. Around one in six applications for UK creative courses now come from non-UK citizens.
The data was collected from UCAS through a freedom of information request, by high-resolution design textures specialists Ultra High Resolution. The findings show applicant numbers and diversity in demographics for all creative arts and design courses at UK universities.
Recent reports suggest that the booming UK film industry and related sectors will have 40,000 vacancies by 2025, with a severe skills shortage looming on the horizon.
A ripple effect
The UK government slashed higher education funding for art and design courses across England by 50% this academic year.
This prompted a wave of criticism that the cuts misunderstood art's role in society, and predictions that the impacts would ripple across the economy. Industries that rely upon both technical and creative skills are reporting skills shortages post-Brexit.
The pandemic, a surge in games' popularity and Brexit have caused a labour shortage in the gaming industry, which used to rely heavily upon EU talent. There's a demand for those with animation, design and writing skills in the UK games market, which is more than double the size it was 10 years ago.
Meanwhile, the fashion industry – the UK's largest creative industry – which is worth £35 billion a year, has warned of severe talent shortages, with EU workers leaving gaps post-Brexit. Architecture is facing a similar challenge: the RIBA's Future Trends survey reports that one in five practices are struggling to recruit.
David Lineton, a still life photographer who heads up the digital specialist team at Ultra High Resolution, said:
"During the pandemic, we've seen the arts suffer greatly, with lockdowns keeping people away from galleries, cinemas and theatres. And funding has been another huge issue, with those in the industry sometimes struggling for their incomes, making the field more competitive than ever.
"What's pleasing though, is that the UK's international reputation for the creative industries is still shining through. And as the UK scene becomes even more diverse, we're sure to see a truly vibrant industry emerge from the pandemic."
Ste Bergin, film producer and lecturer on the film production course at the University of Salford, said:
"When George Osborne was Chancellor of the Exchequer, he brought in some major tax incentives for productions to shoot in the UK. This allowed the UK to grow further as a cultural powerhouse – and students want to study in that kind of environment as it simply may not exist at home. More international talent moving to the UK means that more art is created here, and we are more financially incentivised as a country to fund that talent's art."
EvenBet Gaming enhances offering with redesigned mobile poker app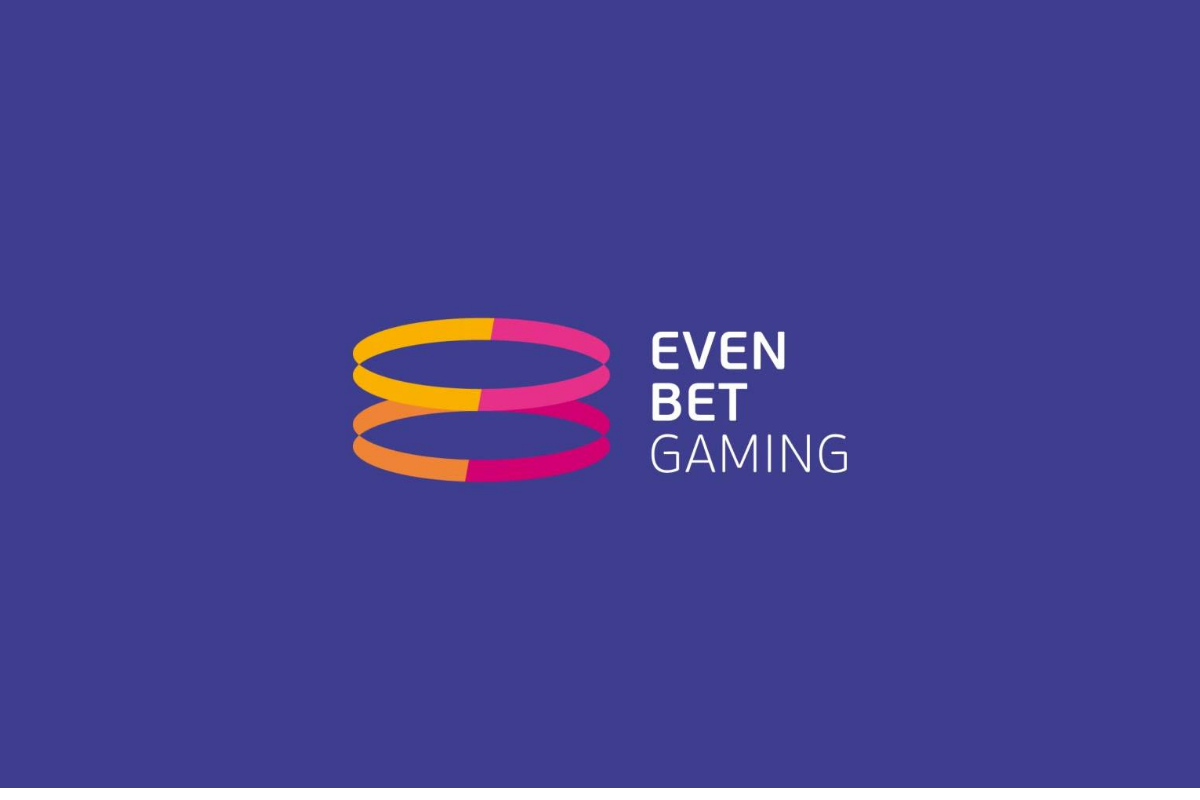 Reading Time:
< 1
minute
Online poker platform developer EvenBet Gaming has released a redesigned native mobile app for IOS and Android, based on research the company conducted on customer needs in the US, LatAm, and Europe.
The upgraded app provides a more engaging onboarding and gaming experience, offering clear visibility of its most important functionalities right after login, including games, tournaments, promotions and account information.
As well as that, users can expect full support on both portrait and landscape modes across the app and an optimised multi-table experience, allowing them to switch easily between up to seven tables.
Numerous visual changes and updated functionalities help to create a smooth gaming experience, from the registration process to receiving bonuses and revising personal game history and poker performance data. Meanwhile, a new Responsible Gaming section massively simplifies the compliance process.
Operators using EvenBet's app will gain access to 34 poker game modes, and over 2,000 casinos, table games and slots integrated from leading game developers.
Dmitry Starostenkov, CEO at EvenBet Gaming, said: "Over the pandemic, there was a huge uptake in online poker. Even mature markets such are Europe experienced a marked increase, not to mention Asia and South America, where 70 to 90 per cent of players enjoy poker on mobile.
"We're delighted that these numbers remain high, but we aren't about to rest on our laurels. We're committed to optimising our products for our customers and this redesign is an important step in that journey."