iGaming leaders in confident mood at KPMG Gibraltar eSummit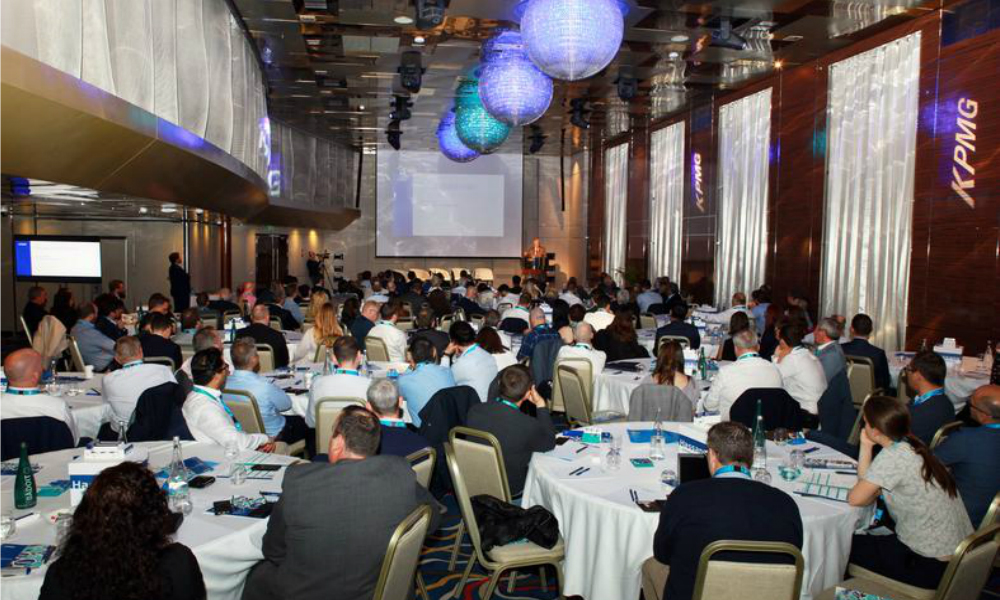 Reading Time:
4
minutes
More than 300 delegates met in Gibraltar at the KPMG eSummit 2018 which took place on the Sunborn Yacht last week, to learn more about the future for iGaming and blockchain.
The Summit is one of the year's highligt for all those linked to the iGaming industry in Gibraltar. The 2018 summit was also a must go event to those who are working hard to to position Gibraltar as an emerging Fintech hub. the most important topics were: Brexit, the evolving regulatory landscape with particular reference to DLT (distributed ledger technology) and tokens, PASPA in the USA, customer protection, industry and jurisdisction predictions and market developments.
After a welcome from KPMG's Micky Swindale, founder of the eSummit events, the conference was opened by Gibraltar's Minister for Commerce, the Hon. Albert Isola, who was upbeat in his assessment that "the iGaming industry in Gibraltar remains in excellent health and order". Minister Isola observed that both new and established providers continue to apply for licenses and that over 3,250 people are directly employed by the industry in Gibraltar, with half as many again employed in support services.
Whilst acknowledging that Brexit has created uncertainty, it was clear, he said, that progress was being made with the UK Government to "square the circles", adding that "only Gibraltar has guaranteed access to UK markets post Brexit".
Minister Isola also took the opportunity to present KPMG recognition awards to two long-standing stalwarts of the Gibraltar eGaming community: outgoing Gambling Commissioner Phill Brear and former CEO of Burford Group and 888 John Anderson. The Minister commented that it was "impossible to separate Phill Brear's work from our success as a gaming jurisdiction" and commended Mr Anderson as "an unsung hero" who had provided "excellent service to the industry and jurisdiction for over 40 years". Both men were presented with commemorative wood carvings in the shape of gaming chips.
Phill Brear then took to the stage himself to give a regulatory overview, reflecting that Gibraltar's success in the iGaming industry had been largely down to who it had chosen to licence and the professionalism of operators who were prepared to engage and listen to each other. His successor Andrew Lyman then outlined his impressions of his first 100 days in the job, and assured delegates that the Gambling Commission would continue to work closely with operators to remain a supportive regulatory regime.
Sian Jones, senior advisor to the Gibraltar Financial Services Commission, provided a fascinating insight into the burgeoning DLT sector in Gibraltar and the practicalities of legislating for an industry that is still being formed. She revealed that 30 applications have been received for DLT licences in Gibraltar with the first expected to be issued this summer. Sian also discussed the Commission's ongoing work around regulating tokenised digital assets and Initial Coin Offerings.
In one of the two IMGL Masterclass sessions, KPMG Brexit advisor Mark Essex took to the stage to host a panel discussion on Brexit looking at the potential implications of UK's departure from the EU and the transition period for Gibraltar. Panellists agreed that it was important to plan for a number of different outcomes but avoid committing too early to any major change ahead of the final agreement on a deal. This session also included a poll of delegates that revealed "ensuring free movement across the border" is currently considered the single most important factor in Brexit outcomes for Gibraltarian operators.
The second Masterclass was led by Richard Schuetz, who has worked both as an operator and a regulator in the US gambling industry. He gave an entertaining account of his experience with some useful tips on building relationships and the wisdom of staying onside with regulators.
In the afternoon delegates had a choice of attending breakout sessions which included an update on data protection from local law firm Hassans, cyber security benchmarking from Neil Coutts at KPMG and gender diversity in technology from the Gibraltar Girls in Tech team. Sessions on crypto funds and a panel discussion on Gibraltar's proposition for Fintech were also well attended.
In the main conference area, in the fabulous surroundings of the Sunborn's ballroom, the iGaming conference programme continued with a market update from Simon French of Cenkos Securities, who also hosted a panel discussion on M&A activity. Delegates were then introduced to HABET, a virtual world treatment currently in development for gambling disorders, followed by a panel discussion on protecting vulnerable customers. Andrew Lyman led the traditional industry outlook panel at the end of the day before delegates retired to the Sunborn's sun deck for drinks, informal chat and networking opportunities.
The KPMG eSummits are recognised as leading industry events and take place with the help of a number of generous sponsors including HM Government of Gibraltar, Continent 8, Gibtelecom, Hassans, Mishcon de Reya, SMP, ISOLAS, Microgaming and Kompli-Global.
Speaking after the event, KPMG's Global Head of Leisure Will Hawkley said it had been another day of highly valuable education and discussion for all those who had attended. "With events moving at such a pace, and external pressures such as Brexit and evolving legislation still creating uncertainty, it is extremely helpful and constructive to have an opportunity to reflect on how the industry in Gibraltar has progressed to date and where we would all like it to go in the future.
"It is very encouraging to see such a positive picture emerging and I'm extremely grateful to all our clients and speakers for sharing their insights and providing thought leadership on such an important range of topics."
Save the date for the inaugural European Gaming Congress in Ljubljana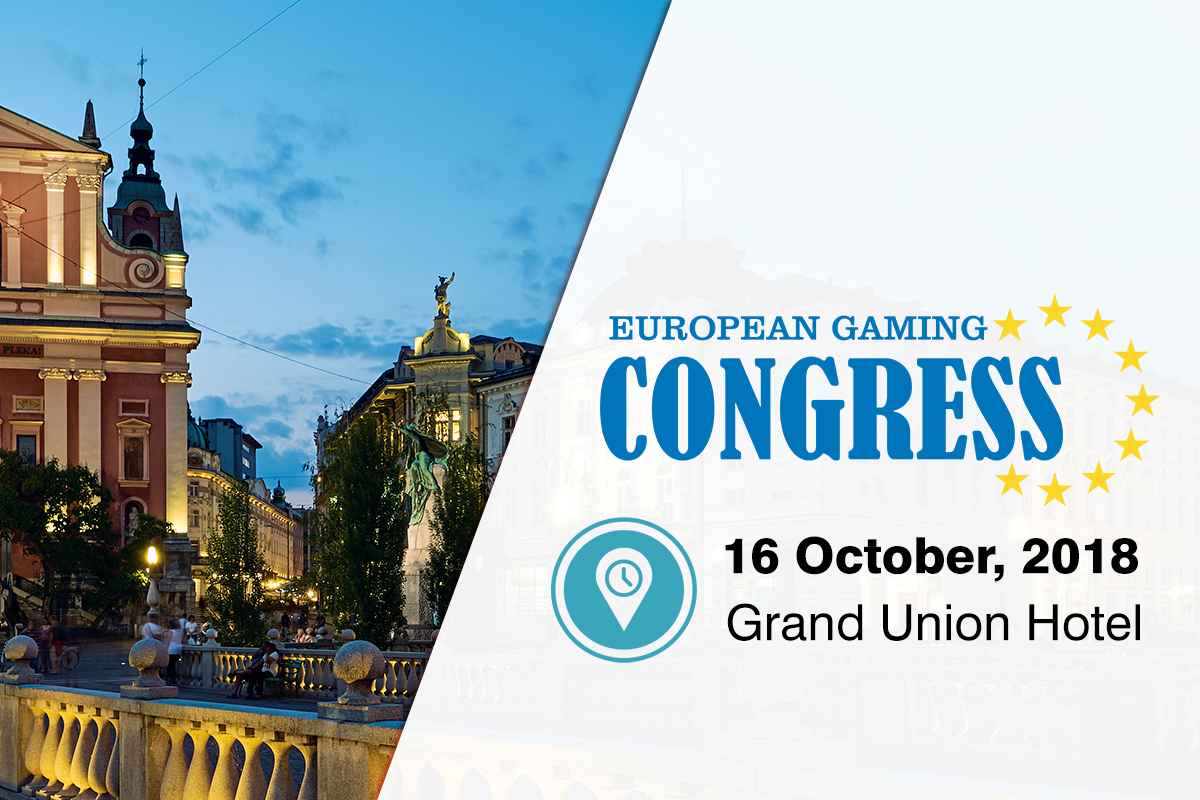 Reading Time:
1
minute
Ljubljana – 22 May 2018 – We are honored to announce our latest event in our portfolio of boutique gaming events. The inaugural European Gaming Congress will be held on the 16th of October at the Grand Union Hotel in Ljubljana and has the aim of highlighting the market regulations and updates from several countries within the EU and some outside of its borders.
The main focus of the event is education and networking with operators, service providers and regulators from all around Europe.
Top level delegates are expected to attend the event to gain access to information which will be shared by top experts of the industry.
The key topics on the agenda are the recent industry movements which have been recorded in Slovenia, Croatia, Serbia, Montenegro, Greece, Spain, Portugal, France, Italy, Malta and Austria.
A special IMGL MasterClass™ is also announced to be part of the program and the organizers are promising a unique event which will set a milestone for the industry in the European Union.
The information will be delivered by regulators, operators and well know industry service providers who are active in the above mentioned regions.
The preliminary agenda includes the following panel discussions:
Focus on Slovenia, Austria and Croatia
Highlighting the Balkans and Southeast Europe
Market updates from Mediterranean Europe
Already known effects of GDPR – Reports updates and possible amendments
IMGL MasterClass™
You can view the full agenda on the following link.
Full detail about the event can be found on the official website of the event: https://europeangamingcongress.com/
Make sure you grab your seat as the seats are limited to 100 registrants!
EGT Interactive @ Beograd Future Gaming Expo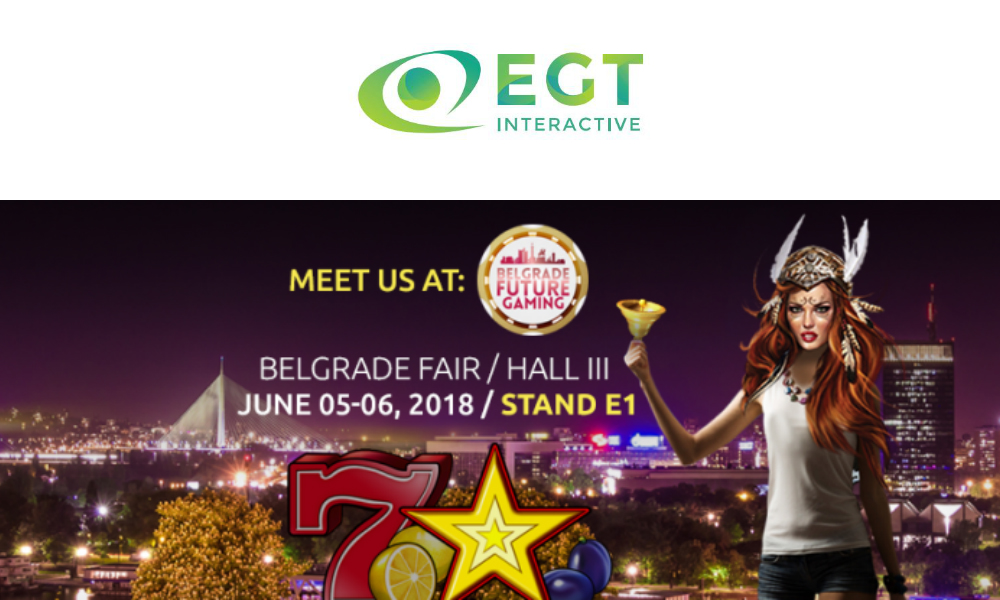 Reading Time:
1
minute
We are happy to announce that this year EGT Interactive will also be presenting as a show exhibitor on the 11th annual exhibition Future Gaming in Belgrade. Once again, we will be together on one stand with Euro Games Technology.
We'll be glad to meet you at Hall III, stand E1 at the Belgrade Fair from 5th to 6th of June, where we will be showcasing the latest titles from the EGT Interactive's portfolio of online casino games.
Our representatives are ready to meet and present to every willing visitor the opportunities EGT Interactive offers to start-up or active online casinos. From the rich portfolio with more than 150 smooth classic online casino games to final, complete software solutions and support in that growing business.
Our portfolio includes some of the most emblematic titles in the online casino gaming such as: 40 Super Hot, Burning Hot, Flaming Hot, Burning Heart, Amazons' Battle, 81 Wins, 40 Lucky King, European roulette and many more. Pass by for a talk with our representatives and see how you can achieve rapid growth in the Southeastern European market.
#WeMakePeoplePlay #slots #iGaming
Book a meeting at: sales@egt-interactive.com
CEEG Awards 2018 Nomination Phase is open, submit your company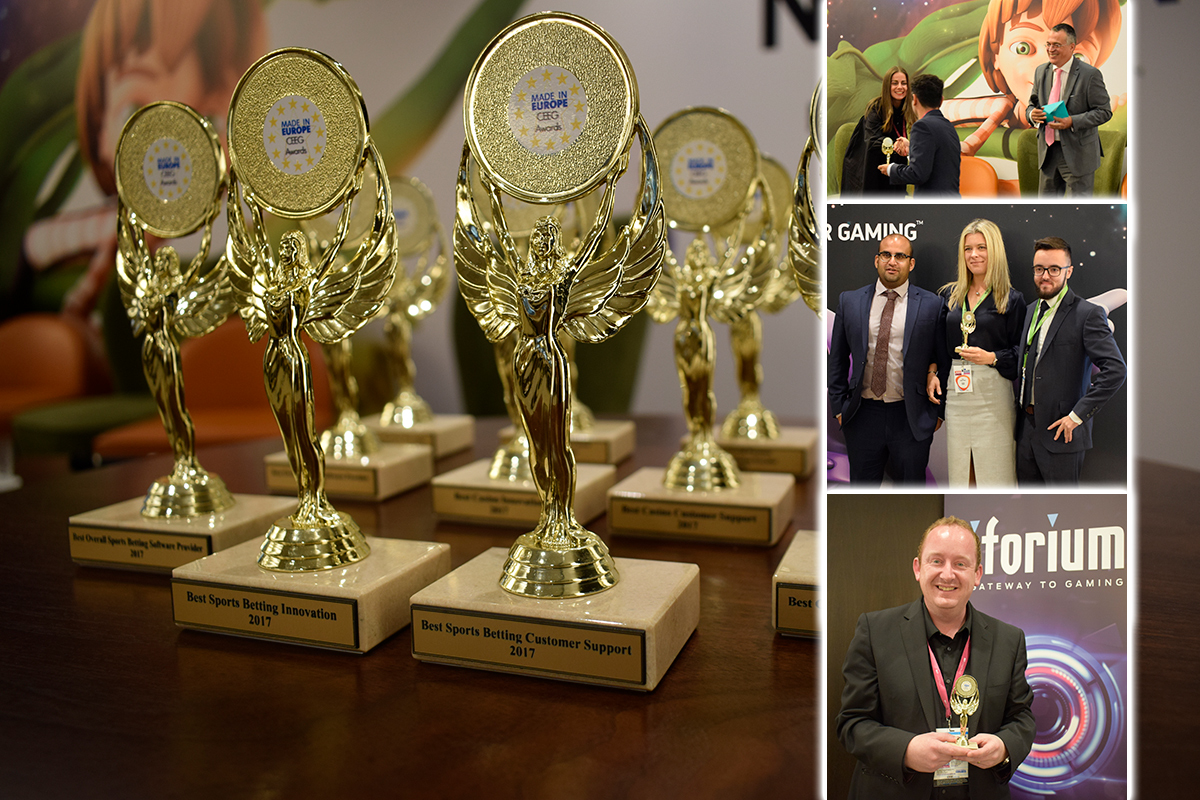 Reading Time:
2
minutes
Budapest – 16 May 2018 – We are excited to announce that the Nomination Phase for the third edition of the CEEG Awards is open. Companies operating in Europe are asked to nominate their brands for the 15 categories that are available in 2018.
CEEG Awards* 2018
CEEG Awards 2016 and CEEG Awards 2017 were a huge success, bringing a large wave of Post Event linking and mentions of the winners published on major portal such as Yahoo Finance, Bloomberg, PRNewWire, GlobalLiveNews, local media, TV adverts and many more.
The awards in 2018 will be given to 15 categories (introducing eSports, Daily Fantasy Sports and Law Services) as the CEEG Awards has managed to create an independent, fair and representative awards event that recognizes significant achievements within the Central and Eastern European gaming industry.
The Awards celebrate gaming software suppliers, operators and service providers for their outstanding contributions to the online sector of industry in their respective fields.
The process in divided in 5 phases:
Nominations period: 02.05.2018 – 15.07.2018
Online voting period: 01.08.2018 – 31.08.2018
Shortlist announcement (top 5): 05.09.2018
1 minutes live pitch in front of the attending audience of CEEGC Budapest for shortlisted companies: 25.09.2018
Envelope style voting by the attending delegates of CEEGC Budapest: 25.09.2018
The winners will be announced on the final session of the day during CEEGC Budapest. You can book your seat on the following link.
*CEEG Awards stands for Central and Eastern European Gaming Awards
Below are the the 15 categories for which you can apply until 15.07.2018:
Best Sports Betting Innovation
Best Sports Betting Customer Support
Best Overall Sports Betting Provider
Best Casino Innovation
Best Casino Customer Support
Best Casino Provider
Best Financial Software provider
Best Overall Casino operator
Best Overall Online Sports Betting operator
Best iGaming Press in the region
Best iGaming Service Provider(Testing Laboratories, Hosting Services, Consultancy)
Best Testing Laboratory
Best eSports Provider
Best Daily Fantasy Sports Provider
Best Legal Services Provider
You can nominate your company on the following link.
As in earlier years, the conference is limited to 125 delegates and will host special networking session for delegates to meet and greet with an emphasis of getting to know each other's area of business.
You can view the full agenda on the following link.
Make sure you grab your seat in time and attend the most prestigious boutique style gaming event which gather C-level executives yearly in one of Europe's most visited city.