Bethereum is set to remove the taboo from betting once and for all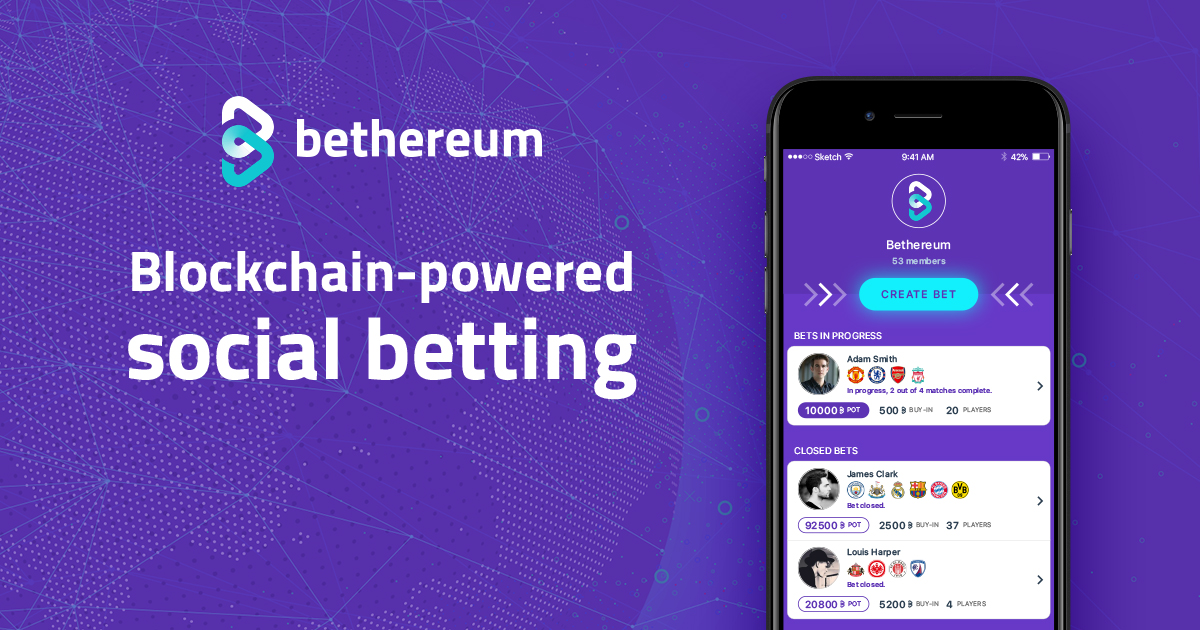 Reading Time:
2
minutes
Blockchain powered company Bethereum officially launches its gaming platform that is a decentralized betting table secured by smart contracts
Hong Kong — May 2018 – Bethereum, the company introducing a blockchain-based solution to social betting, is bringing legitimacy and transparency to the social betting process with its "house-less" peer-to-peer betting ecosystem. Bethereum cuts out the middleman and keeps the interactions purely between players, to promote a safe and transparent prediction platform. Bethereum recently sold out their pre-sale round, raising over $4 million."
What are some general themes that come to mind when you think of betting? For starters, in the long term the house always wins. The odds are rarely in your favor, but rather lie with the bookies. Transparency and trust is irrelevant. Returns are low and social involvement is lacking. Traditionally, betting and gaming have a taboo and "back-alley" connotation. But what if there was a space, free of judgement, with significantly more certainty, and maximum transparency? Bethereum offers an advanced framework combining Ethereum-based technology with powerful tools and applications to provide users with a fully decentralized alternative to traditional betting. Smart Contracts guarantee that participants will never be fooled, and that their money will be kept safe. This is done using oracles, which are trusted data feeds that send real world information directly into the smart contract to ensure that correct and necessary actions are taken. The platform additionally fosters a groundbreaking social and gamified environment to put the fun back into betting.
Bethereum successfully integrates innovative features, appealing design and community elements to offer an industry-first betting solution that users can wholeheartedly trust. The social community casts its net far and wide to reach people across the gaming world, from casual eSport lovers to high stake participants and all of the friendly competition in between. Bets are placed in user-created, public or private, groups while smart contracts protect funds and automatically distribute winnings based on bet conditions and outcomes.
"Bethereum is introducing a new reality to the world of betting where the house will never win, because the house no longer exists," CEO of Bethereum Giacomo Tognoni says. "The state of Colorado took a bold step with legislating an ancient social taboo and we're planning to do the same. Bethereum is removing the negative connotation associated with betting, by making it a completely transparent and secure process, transacted directly and safely between peers."
The Bether token will be available for purchase both in fiat and Ether, simplifying the process while simultaneously increasing the level of security. All platform transactions and the majority of ecosystem payments will be carried out in Bether. Bethereum will offer users the chance to securely participate in a wide range of games from eSports predictions, to casino games and casual bettings.
Download the Bethereum app on the App Store.
Join the conversation about Bethereum on Telegram.
About Bethereum:
Bethereum is a decentralized, blockchain-powered social betting platform, offering an innovative solution to the key challenges of conventional betting. Bets are made between peers as opposed to against a bookmaker. Built on Ethereum technology and the foundation of Smart Contracts, Bethereum introduces a host of innovative and social features, all executed in a completely secure and transparent environment. Bets on the platform are carried out via Ethereum-based token: Bether (BTHR).
Esports Entertainment Group Appoints John Brackens, Former Activision Blizzard Manager of Network Operations, As Chief Information Officer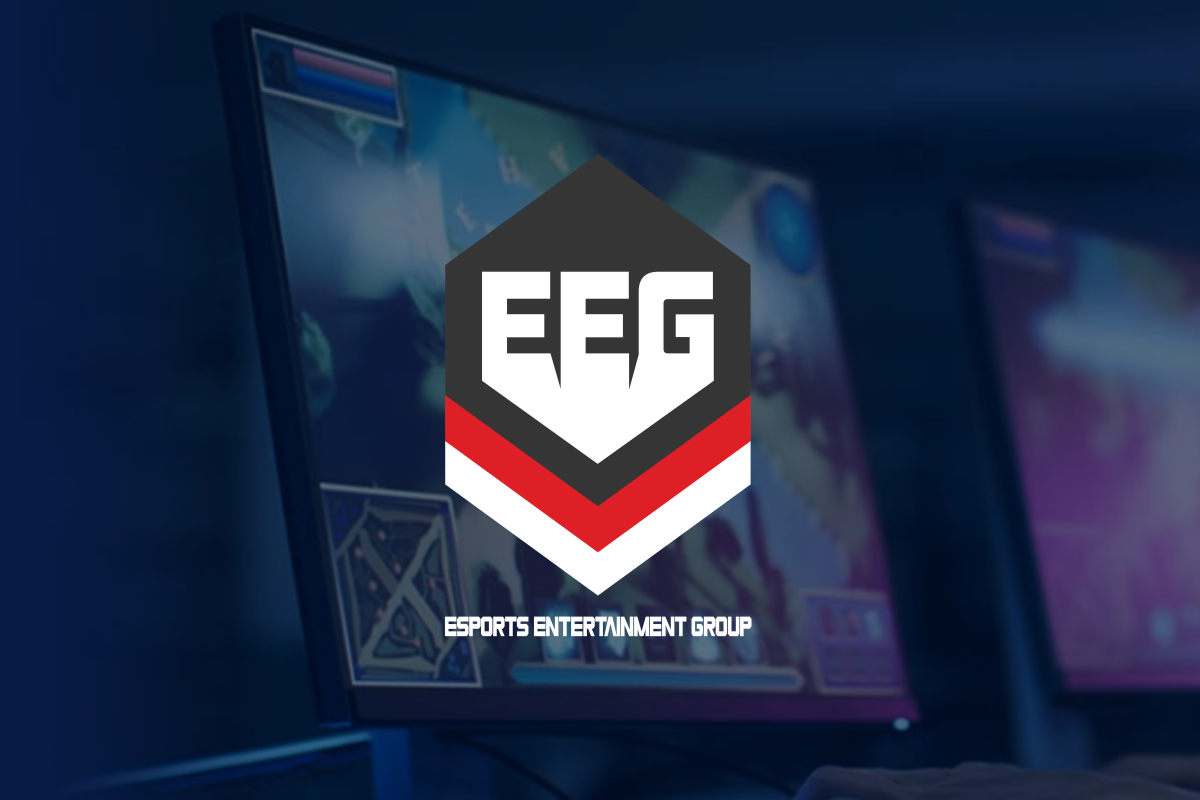 Reading Time:
2
minutes
Esports Entertainment Group, Inc., a licensed online gambling company with a specific focus on esports wagering and 18+ gaming, is pleased to announce the appointment of John Brackens as Chief Information Officer.  Mr. Brackens is a senior level professional with extensive experience in startups, high-tech companies and the gaming industry, holding positions that have included CIO, COO and CTO.
During his time at Activision Blizzard, Mr. Brackens served as Manager of Network Operations, where he directed IT service management and hardware support for 4,500+ servers and 50+ million monthly active players. In addition to reducing server maintenance costs by 35%, he also improved system uptime from 97.81% to 99.99%.  Moreover, he managed technology projects including the automated detection and repair of online services and infrastructure using artificial intelligence.
Other key achievements by Mr. Brackens include the creation, execution, and monetization of the League of Gods Asia eSports series, as well as, managing a licensing application for Malta Gaming Authority and Curacao eGaming License.
Mr. Brackens stated, "I joined Esports Entertainment Group because of Grant Johnson's commitment to providing a best in class betting experience to esports fans. Esports is going to be the leading source of entertainment in the next few years eclipsing many major traditional sports. I want to be a part of this movement. I look forward to helping drive the growth of VIE.gg through cost-effective technologies that deliver value and innovation to players and fans alike, so that everyone can enjoy all of our services as intended."
Grant Johnson, CEO of Esports Entertainment Group stated, "We are very pleased with the addition of John to our senior management team. His experience at the highest levels of information technology and network operations, especially within different licensing regimes, will be invaluable as the Company embarks on its aggressive growth plans within the global esports industry."
Bede Gaming victorious at the Women in Gaming Diversity Awards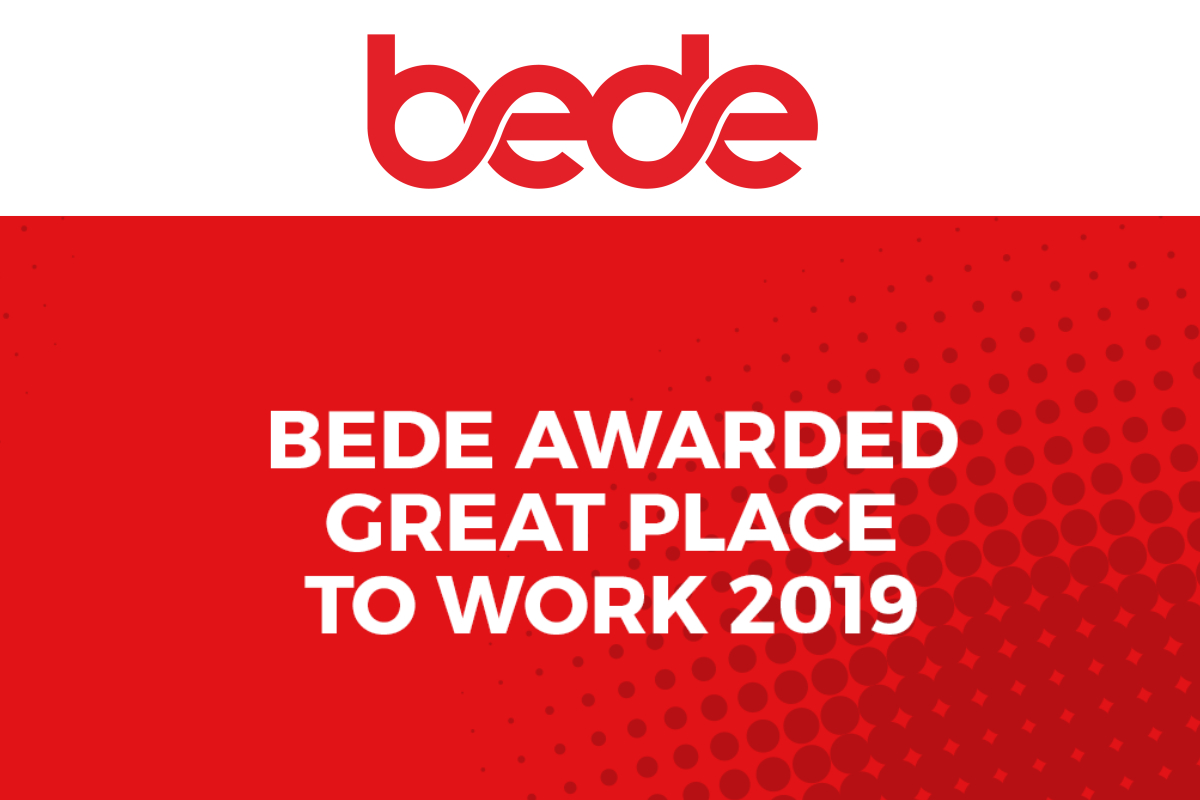 Reading Time:
1
minute
Bede Gaming, the leading supplier of software to the online gaming industry, has had its commitment to inclusivity and empowering its workforce recognised with success at the Women in Gaming Diversity Awards 2019.
The provider claimed victory in the Best Place To Work category, with the judges recognising Bede's ongoing dedication to maintaining a supportive environment and giving its employees all the tools they need to succeed.
Alex Butcher, Managing Director, Bede Gaming, said: "We are delighted that the efforts of our staff have been rightly recognised at this year's Women in Gaming Diversity Awards, and are immensely proud of the entire Bede Gaming team.
"We strive to create a stimulating blend of challenge and opportunity for all of our employees, and enabling staff to achieve their potential is central to our ethos. I want to thank them all for their hard work in making this possible."
Bede's success at the Women in Gaming Diversity awards continues the company's hot streak, having won in the "Great Place to Work – Supplier" category at the International Gaming Awards 2019.
Bede offers a wide range of proactive marketing tools on its gaming platform, alongside a portfolio of more than 3,000 games, from over 100 providers.
Its cutting-edge responsible gambling functionality, including deposit limits, and its further development of automated tools to identify players displaying signs of problem gambling behaviour, sets it apart as the safest place to play.
Legislators from Gaming States to Examine Sports Betting at NCLGS Summer Meeting, July 12-14 in Minneapolis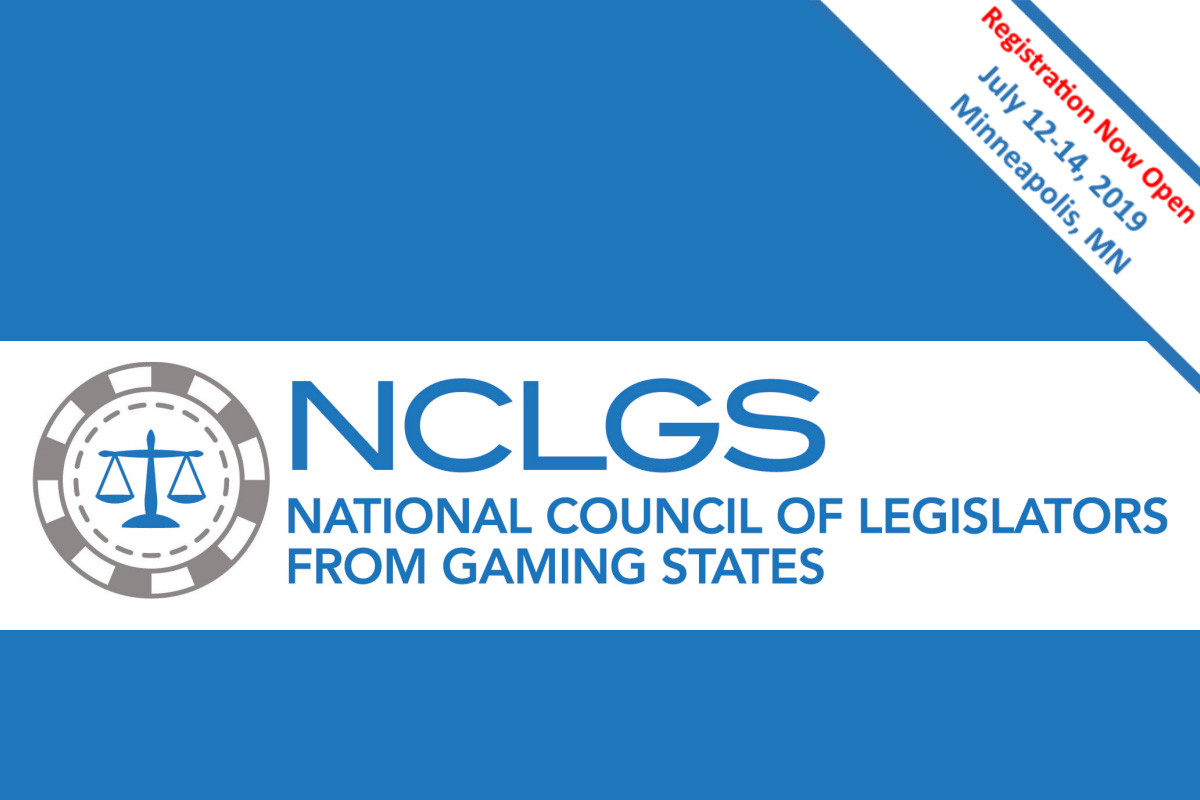 Reading Time:
2
minutes
When the Summer Meeting of the National Council of Legislators from Gaming States begins, there will be a full year of results from two states and many months' of results from at least four other states in the post-PASPA world of legal sports betting. The results and lessons from these early adopters will be the focus of the Committee on Emerging Forms of Gaming when NCLGS holds its Summer Meeting, July 12-14 at the Radisson Blu Downtown.
The Committee, chaired by Indiana Senator Jon Ford, will hear from the following experts:
Kevin Braig

, Partner, Shumaker, Loop & Kendrick LLP

Steve Geller

, NCLGS Legal Advisor and Principal, Geller Law Firm

Nicole Metzgar-Schall

, Corporate Counsel, Sportradar

Dan Spillane

, Senior Vice President, League Governance & Policy, National Basketball Association
Aspects of sports betting will be also be central to other NCLGS Summer Meeting committee sessions and panels, including the Committee on Responsible Gaming, the Committee on Lotteries, the Committee on State-Federal Relations, and an International Masters of Gaming Law Masterclass.
"Being from Indiana, a state that has just passed sports betting, our focus is on making sure that the state benefits in the best way possible for our constituents. It is our job to get this right," said Senator Ford, who is also a NCLGS officer. "We can learn from where other states have gotten it right and when they might have stumbled. We can get ahead of the curb thanks to those who came before us and gave us the blueprint."
The three-day NCLGS Summer Meeting agenda includes:
Six legislative committee sessions: Casinos, Emerging Forms of Gaming, Indian Gaming, Lotteries, Responsible Gaming, and State-Federal Relations
Keynote Luncheon Address: "The Next Five Years of Gaming," by 

Timothy Wilmott

, CEO, Penn National Gaming, and Chairman, American Gaming Association
Two IMGL Masterclass panels conducted by the International Masters of Gaming Law focusing on state lottery technology and the multiple crossover regulatory and legal issues
Special general session panel examining gaming's evolution toward entertainment
Thursday evening cocktail reception
Friday evening welcome reception
Saturday afternoon tour of Sportradar offices
To view the agenda, register, and book rooms at the host hotel at special attendee rates, visit http://www.nclgs.org/meetings.html.
Source: National Council of Legislators from Gaming States