German gambling market grows by 300 million euros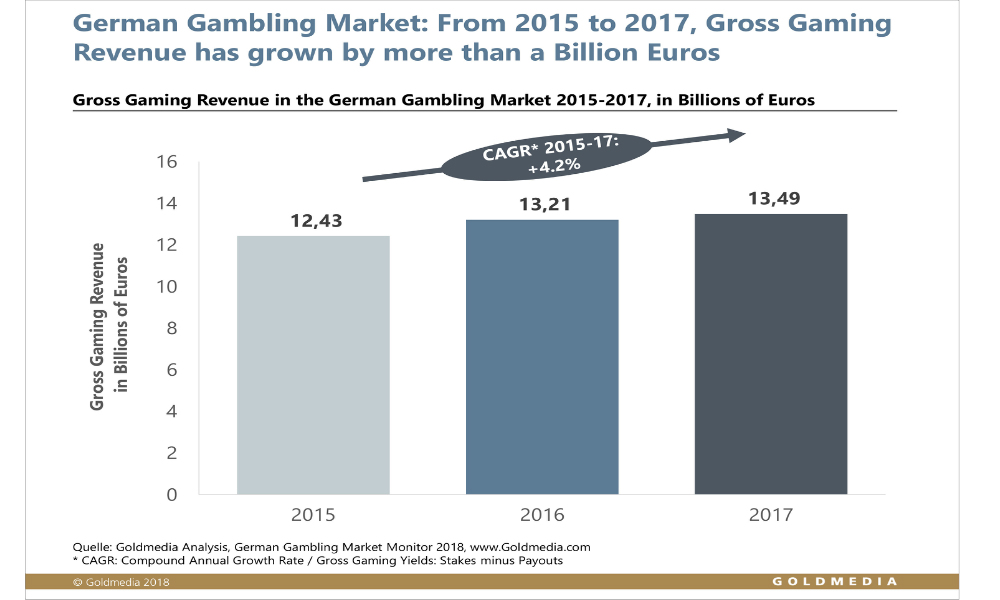 Reading Time:
2
minutes
German gambling market grows by 300 million euros
New Goldmedia report analyses current developments in the German betting and gambling market
Record growth in the betting market generates a 33 per cent increase in gross betting revenue from 2015 to 2017
German lotteries face aggressive competition from unregulated EU competitors
Berlin, May 8, 2018 – The German gambling market is continuing to grow. In 2017, the German gambling market (lotteries, bets, gaming machines and casinos) generated a gross gaming revenue of 13.5 billion euros which is an increase of 300 million euros compared with 2016. This equates to additional biennial earnings of 1 billion euros compared with 2015. Most of the gambling segments benefited from the overall positive economic development in Germany, however, this varied from segment to segment.
These findings are part of the new report German Gambling Market Monitor 2018 published by Goldmedia Strategy Consulting.
Record growth in the betting segment, however, lotteries are under pressure
In 2017, betting notched up the strongest level of growth of all the gambling segments with a 17 per cent plus in gross gaming revenue (wagers minus payouts) compared with 2016. In comparison with 2015, the market has grown by 33 per cent in total. This positive trend is expected to continue. The upcoming 2018 FIFA World Cup in Russia will stimulate additional revenue growth for the 90+ sports betting operators who are active in the German market. Furthermore, the dysfunctional regulatory policies which are still in effect in Germany are continuing to provide favourable operating conditions which are supporting further growth.
However, the German lottery segment remains static and gross gaming revenue has fallen by 3 per cent, primarily due to declining ticket sales in the highest grossing 6aus49 lottery game. In addition, the state-owned lotteries are experiencing aggressive competition from online lotteries operating from Malta without a German licence.
Changes in the gaming machines segment
Gaming machines achieved yet another very profitable year, generating a gross gaming revenue of over 7 billion euros in 2017. However, significant structural changes in the market are imminent following the introduction of new regulations. Stricter rules governing the total number of gaming halls and the minimum distance allowed between them may lead to a considerable reduction in the number of gaming venues in the medium term. Even though the gaming machine operators have initiated more than 1,000 legal proceedings to stall the implementation of these policies, the strong market growth that has been seen in recent years has now come to a halt.
Chart: German Gambling Market, Gross Gaming Revenue 2015-2017
Source: German Gambling Market Monitor 2018
The Goldmedia report German Gambling Market Monitor 2018 examines the development of the German gambling market through a segment-by-segment analysis of the lottery, casino, betting and gaming machines markets. In addition to presenting an analysis of the years 2015 to 2017, the report also provides gross gaming revenue forecasts for 2018.
Goldmedia:
Goldmedia is a research and management consulting group with a focus on media, entertainment and telecommunications. Goldmedia has been helping national and international clients to face challenges relating to digital transformation since 1998. Business activities include consultancy services, research, political analysis and advising staff. Goldmedia has offices in Berlin and Munich. For further information, please visit our website www.Goldmedia.com.

BALLY'S CORPORATION ACQUIRES USER EXPERIENCE (UX) DESIGN AND SOFTWARE DEVELOPMENT COMPANY DEGREE 53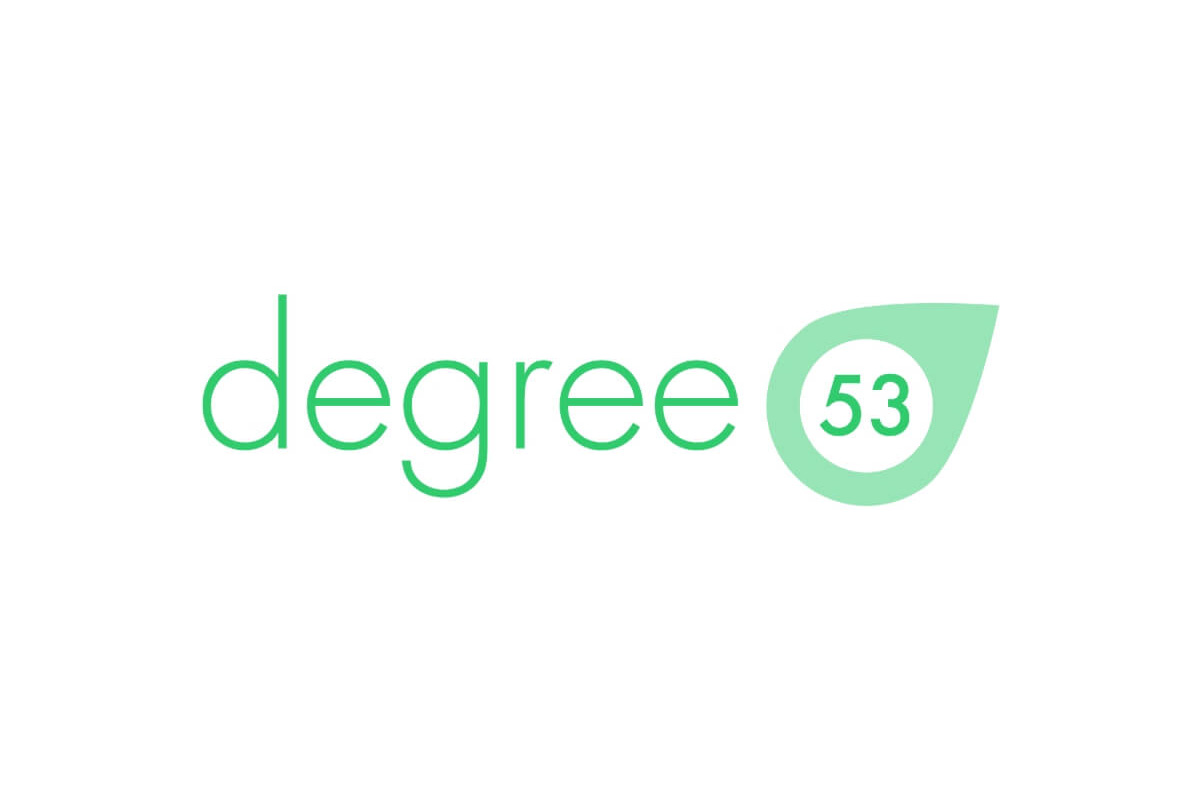 Reading Time:
2
minutes
Bally's Corporation announced its acquisition of Degree 53, a Manchester, UK-based creative agency that specializes in multi-channel website and personalized mobile app and software development for the online gambling and sports industries. The agency's award-winning approach and diversified skillset will advance Bally's global omni-channel offering, providing key functionality for integrating Bally's various mobile platforms. Degree 53's team of 54 design and technical experts will continue to operate out of its Manchester studio.
Adi Dhandhania, Chief Operating Officer – North America, Bally Interactive, the Company's digital division, said, "We are delighted to welcome Degree 53 to the Bally's family. As we prepare to launch our Bally Bet 2.0 mobile sportsbook app early next year, we look forward to leveraging the Degree 53 team to develop our mobile sportsbook products and enhance our customers' overall betting experience."
Degree 53's team offers a range of services, including sportsbook and casino mobile app and website development, complex system integration, data feed management, and API development. By delivering customized technology solutions, Degree 53 will enhance Bally's diversified mobile platform, which includes integration to the Gamesys Group's player account management and iGaming solution, in addition to supporting key audience engagement initiatives with Monkey Knife Fight and SportCaller. Degree 53 will also support product development as part of Bally's media partnership with Sinclair Broadcast Group.
"We have ambitious plans for our multi-faceted sports offering as we strive to appeal to new audiences across North America," said Raja B-Sheikh, Senior Vice President of Sports Products for Bally Interactive. "The Degree 53 team arms us with a unique perspective and skillset that will further advance not only the core Bally Sports product, but also our ambitious plans for innovative and connected experiences. I am excited to work closely with the team as they contribute to our quest of making Bally's the number one destination for gaming entertainment."
Richard Wagstaff, Managing Director at Degree 53, said, "Degree 53 was founded in 2013 to provide creative and innovative online and software solutions for the online gaming industry. We are pleased that Bally's has recognized the differentiated approach that we bring to the market and to join with them during such an exciting period of the Company's evolution. This is an exciting time for online gaming and the sports betting industry, and we look forward to immersing ourselves in the diversified projects that Bally's provides."
Degree 53 has worked with some of the largest companies in the betting and gaming industry, including Betfred, Scientific Games, FDJ Gaming Solutions, Penn National and GBG, as well as Gamesys brands Vera&John and Rainbow Riches. Degree 53 holds the Remote Gambling Software license from the UK Gambling Commission, which allows the organization to build and adapt gambling software for the UK licensed operators. They are also an Associate Member of the European Lotteries.
Eight partners on board for BLAST Premier's return to arena events at November's Fall Final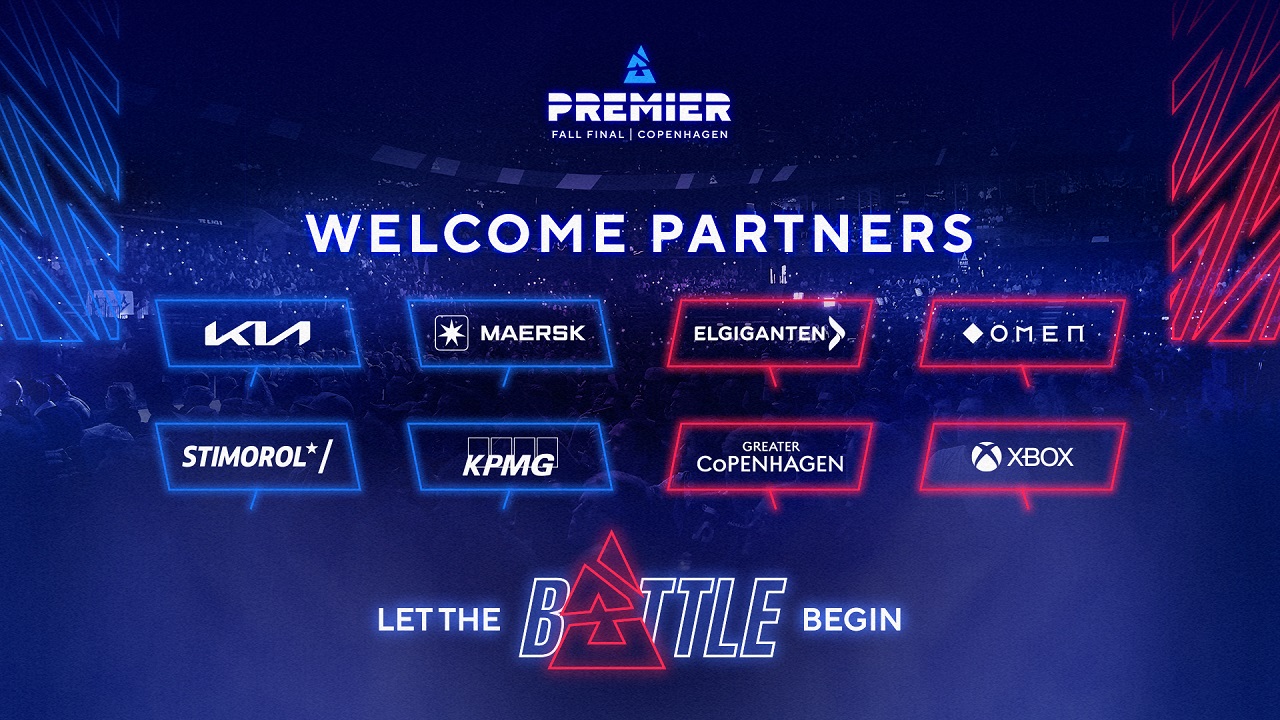 Reading Time:
2
minutes
BLAST Premier teams up with Elgiganten, Kia Denmark, A.P. Moller – Maersk, Xbox, OMEN, Stimorol, KPMG and Greater Copenhagen ahead of next month's Fall Final in Copenhagen's iconic Royal Arena
BLAST Premier has brought on board eight new partners ahead of next month's highly-anticipated Fall Final (24-28 November) – the esports tournament organiser's first LAN event in over 20 months.
Elgiganten, Kia Denmark, A.P. Moller – Maersk, Xbox, OMEN, Stimorol, KPMG and Greater Copenhagen will all team up with BLAST Premier ahead of the long-awaited return of fans and physical events at Copenhagen's iconic Royal Arena venue in late November.
The return of arena events with spectators provides a number of exciting in-person opportunities to engage and excite BLAST Premier's Counter-Strike community at the first LAN event since the London Spring Series in February 2020.
Kia Denmark, A.P. Moller – Maersk and Xbox team up with BLAST Premier for the first time, with the three brands making their first move into Counter-Strike, while the remaining line-up of partners have a strong history with the Copenhagen-based event.
Greater Copenhagen and BLAST Premier worked together to create Counter-Strike's first ever live in-game prediction tool for last year's Fall Final and will be sponsoring their first BLAST Premier event next month.
KPMG, OMEN and Stimorol will be partnering with BLAST for a third event – following last year's online Fall Final and the 2019 Pro Series in Royal Arena. November's tournament will be Elgiganten's second event after the 2019 Pro Series.
All partners will be activating at BLAST Premier's eagerly-anticipated return to LAN events at November's Fall Final – via a number of fan engagement initiatives, giveaways and designated spaces at the venue to activate around on top of digital branding that will reach BLAST's global audience watching from home.
The eight brands will join current partners, Betway, CS.MONEY, EPOS, SteelSeries and L33T Gaming – taking BLAST Premier's portfolio of partners for the Fall Final to 13 in total.
Oliver Clarke, Head of Brand Partnerships for BLAST, said: "We are thrilled to be welcoming a great, diverse line-up of partners for the BLAST Premier Fall Final in Copenhagen – one of Counter-Strike's most eagerly-anticipated events of the year. We look forward to creating new activations and content together while capturing the huge fan excitement around BLAST's return to LAN events and the iconic Royal Arena in November. The return of fans and physical events means we can provide our partners with further value and opportunities to engage and interact with the audience in-person."
The Fall Final is BLAST Premier's sixth event of the 2021 season and will see eight of world's best CS:GO teams fighting it out for $425,000 in prize money along with a place in December's World Final.
Full list of partners for the BLAST Premier Fall Final: Betway, CS Money, EPOS, SteelSeries, L33T Gaming, Elgiganten, Kia Denmark, A.P. Moller – Maersk, OMEN, Stimorol, Xbox, KPMG and Greater Copenhagen.
Trinity Gaming forays into South India, set to create influencer marketing roadmap for talents of Blind Esports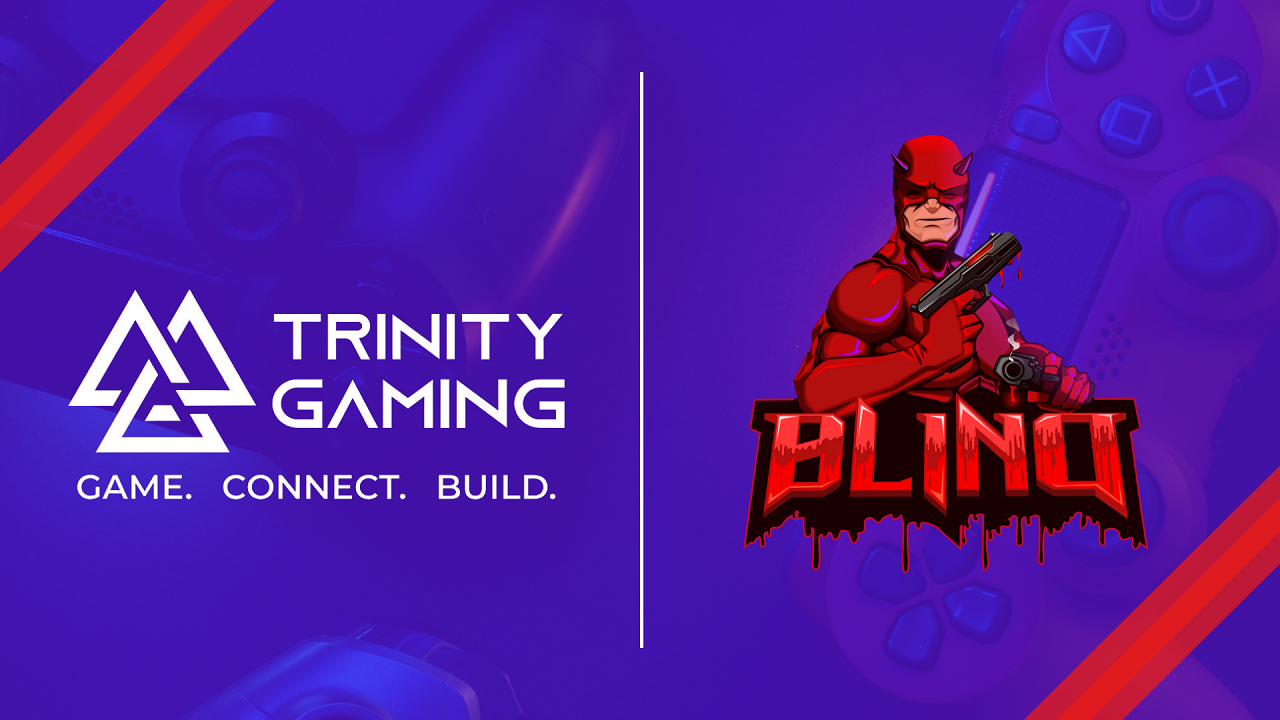 Reading Time:
2
minutes
Trinity Gaming—India's top gaming talent management company, has strengthened its influencer's management portfolio by signing Blind Esports, which are known to have the best esports rosters and content creators on board in the southern part of the country.
With an aim to provide best talent management services to the dynamic professional players of the team, the partnership will create opportunities to connect them with brands and support them in monetising their craft.
Commenting on the partnership, Abhishek Aggarwal, Co-Founder & CEO of Trinity Gaming, said: "We have always strived to provide best of services to our content creators and helped them financially to stabilise their career in gaming. We are extremely delighted to have professional players of Blind Esports on board as it will open more opportunities not only for the esports team but also for Trinity Gaming as we will be able to explore deeper bonds in the southern part of India as an agency."
Blind Esports have emerged champions in some of the biggest esports tournaments including BGMI titles in Thug Invitational, Nimo TV Cup, KPL Season 3 and were the finalists in PMCO Fall Split 2019 and, Free Fire titles in FFCO 2021 and Booyah Summer League 2021. The team also finished fourth in the India Cup Open in Call of Duty Mobile.
Trinity Gaming will help Blind Esports creators to not only grow but also provide them with graphic assistance, PR, educate them about social media presence, outreach and engagement and how to benefit from all such activities both monetarily as well as establishing themselves in the gaming industry. The agency will also educate the talents to develop best content for audiences, facilitate brand deals for the influencers, and get notable attention for both brand and influencers.
"We have always been aiming to partner with an esports talent management sector to provide better opportunities to our players and we are delighted that Trinity Gaming would be helping us in carrying forward that vision for our team. We aim to create a national footprint for ourselves and our players and creators," said the owner of Blind Esports Arjun Suresh, who is popularly known as 'Blind Satan'.