German gambling market grows by 300 million euros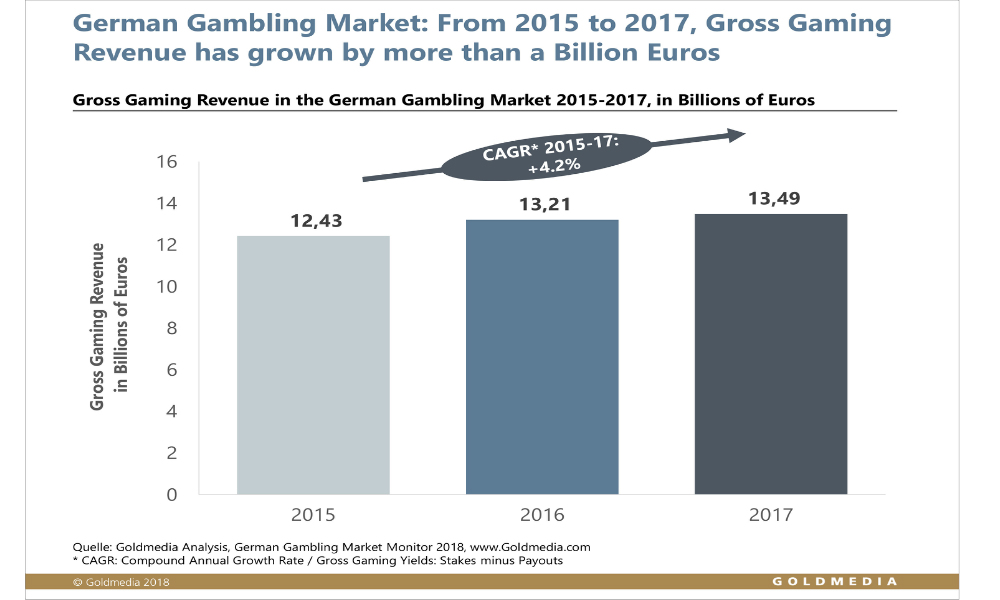 Reading Time:
2
minutes
German gambling market grows by 300 million euros
New Goldmedia report analyses current developments in the German betting and gambling market
Record growth in the betting market generates a 33 per cent increase in gross betting revenue from 2015 to 2017
German lotteries face aggressive competition from unregulated EU competitors
Berlin, May 8, 2018 – The German gambling market is continuing to grow. In 2017, the German gambling market (lotteries, bets, gaming machines and casinos) generated a gross gaming revenue of 13.5 billion euros which is an increase of 300 million euros compared with 2016. This equates to additional biennial earnings of 1 billion euros compared with 2015. Most of the gambling segments benefited from the overall positive economic development in Germany, however, this varied from segment to segment.
These findings are part of the new report German Gambling Market Monitor 2018 published by Goldmedia Strategy Consulting.
Record growth in the betting segment, however, lotteries are under pressure
In 2017, betting notched up the strongest level of growth of all the gambling segments with a 17 per cent plus in gross gaming revenue (wagers minus payouts) compared with 2016. In comparison with 2015, the market has grown by 33 per cent in total. This positive trend is expected to continue. The upcoming 2018 FIFA World Cup in Russia will stimulate additional revenue growth for the 90+ sports betting operators who are active in the German market. Furthermore, the dysfunctional regulatory policies which are still in effect in Germany are continuing to provide favourable operating conditions which are supporting further growth.
However, the German lottery segment remains static and gross gaming revenue has fallen by 3 per cent, primarily due to declining ticket sales in the highest grossing 6aus49 lottery game. In addition, the state-owned lotteries are experiencing aggressive competition from online lotteries operating from Malta without a German licence.
Changes in the gaming machines segment
Gaming machines achieved yet another very profitable year, generating a gross gaming revenue of over 7 billion euros in 2017. However, significant structural changes in the market are imminent following the introduction of new regulations. Stricter rules governing the total number of gaming halls and the minimum distance allowed between them may lead to a considerable reduction in the number of gaming venues in the medium term. Even though the gaming machine operators have initiated more than 1,000 legal proceedings to stall the implementation of these policies, the strong market growth that has been seen in recent years has now come to a halt.
Chart: German Gambling Market, Gross Gaming Revenue 2015-2017
Source: German Gambling Market Monitor 2018
The Goldmedia report German Gambling Market Monitor 2018 examines the development of the German gambling market through a segment-by-segment analysis of the lottery, casino, betting and gaming machines markets. In addition to presenting an analysis of the years 2015 to 2017, the report also provides gross gaming revenue forecasts for 2018.
Goldmedia:
Goldmedia is a research and management consulting group with a focus on media, entertainment and telecommunications. Goldmedia has been helping national and international clients to face challenges relating to digital transformation since 1998. Business activities include consultancy services, research, political analysis and advising staff. Goldmedia has offices in Berlin and Munich. For further information, please visit our website www.Goldmedia.com.
Condor Gaming Group Secures Remote Bookmakers License from The Gambling Regulatory Authority of Ireland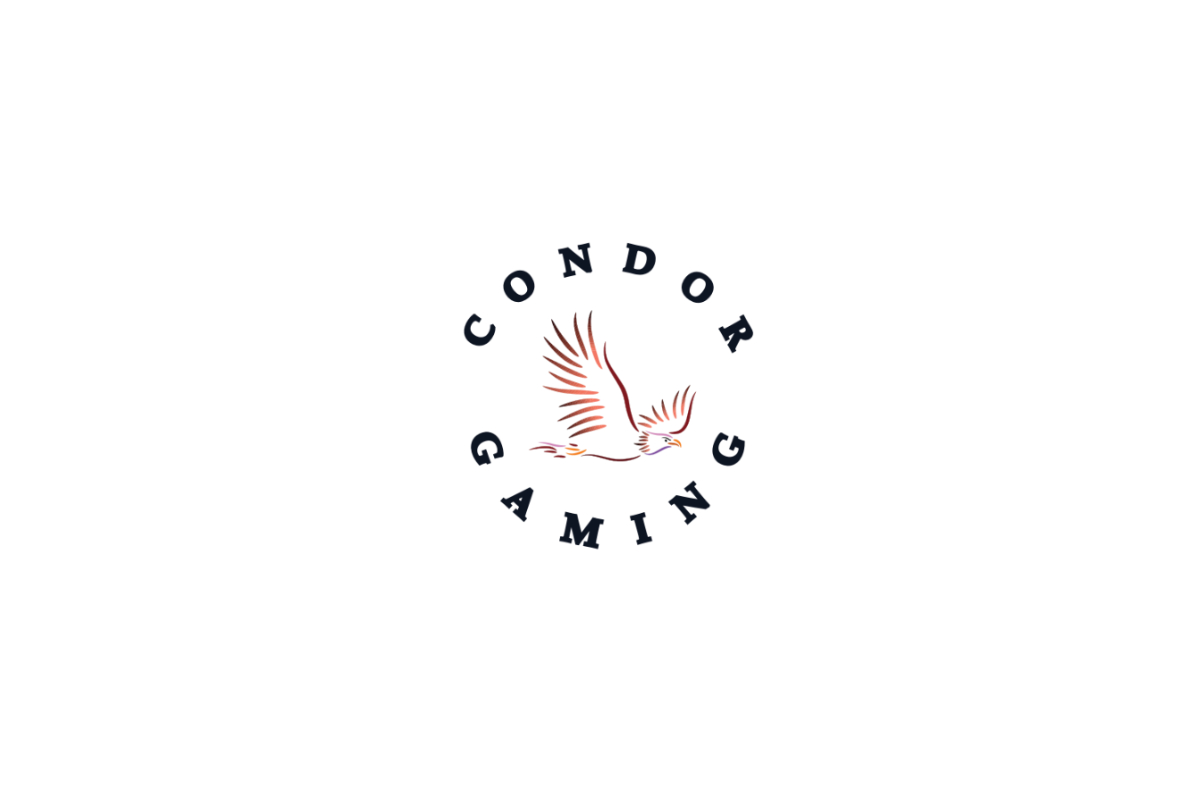 Reading Time:
2
minutes
Condor Gaming Group is thrilled to announce a significant milestone in its journey as a leading player in the iGaming industry. We are delighted to share the news that Condor Gaming Group has successfully secured a coveted Remote Bookmakers License from The Gambling Regulatory Authority of Ireland (THE GRAI), solidifying our commitment to providing exceptional gaming experiences in the Irish market.
This achievement marks a momentous occasion for Condor Gaming Group, as we expand our footprint and continue to deliver top-tier gaming services to our ever-growing customer base. The newly acquired Remote Bookmakers License from the GRAI underscores our dedication to regulatory compliance, fair play, and responsible gambling practices.
Condor Gaming Group's CMO, Prash Patel expressed his enthusiasm, stating, "We are proud of this accomplishment and excited about the opportunities it opens up for us in the Irish market. This achievement reflects our unwavering commitment to growth whilst delivering the highest standards of gaming entertainment and ensuring the safety and well-being of our players."
The Irish Remote Bookmakers License represents a significant addition to Condor Gaming Group's portfolio of existing licenses, further reinforcing the company's position as a trustworthy and reputable operator in the iGaming industry.
Key Highlights of Condor Gaming Group's Remote Bookmakers License:
Regulatory Compliance: The license is a testament to Condor Gaming Group's commitment to adhering to the strictest regulatory standards, ensuring a safe and secure gaming environment for Irish players.
Expansion: With this license, Condor Gaming Group is well-positioned to expand its presence in the Irish market and offer a comprehensive sports betting experience to Irish players.
Responsible Gaming: Condor Gaming Group is dedicated to promoting responsible gaming practices and will continue to implement measures to safeguard players' well-being.
Innovation: The company will leverage its extensive expertise to provide cutting-edge sports betting services, combining innovation with a user-friendly experience.
Condor Gaming Group is excited to embark on this new chapter in its journey and looks forward to delivering an unparalleled sports betting experience to the Irish gaming community. Our team is committed to providing top-quality services while ensuring the highest standards of integrity and fairness.
MGA Games Bedazzles with 'A Night Among Celebrities' During SBC Summit Barcelona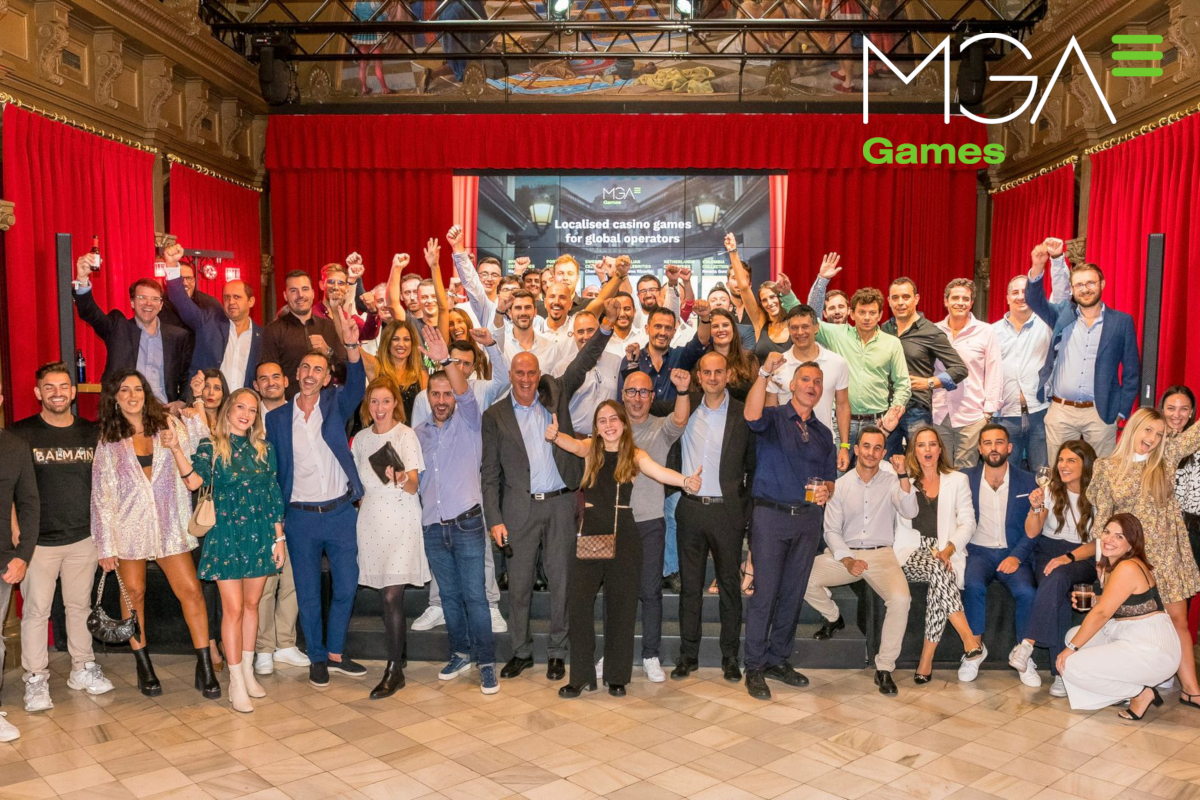 Reading Time:
< 1
minutes
On the evening of Wednesday, September 20, MGA Games surprised online casino game operators and aggregators at the SBC Summit Barcelona 2023 by hosting a unique celebration at the Wax Museum of Barcelona.
MGA Games invited guests to spend 'A Night Among Celebrities', playing on the parallelism between the museum's wax figures, based on famous icons, and the slot games starring celebrities developed by MGA Games.
The evening proved to be a great success with many of the surprised and excited guests remarking on how original and well-organised the event was.
During the evening, guests also enjoyed an exclusive private tour of the museum where they admired the impressive wax figures of their favourite celebrities.
The organisation of this unforgettable night in an emblematic venue is yet another example of the company's commitment to offering its partners and customers unique experiences. An effort that also demonstrates MGA Games' ability to innovate and make a difference in the gaming sector.
The party was the finishing touch to MGA Games' presence at the SBC Summit Barcelona 2023, where, during the show, the company's stand, packed with visitors, reflected its strong growth in new markets and its prominent position in the online gaming industry.
ORENES GRAN CASINO CASTELLÓN EXPANDS ITS CATALOG WITH ZITRO'S NEW OFFERINGS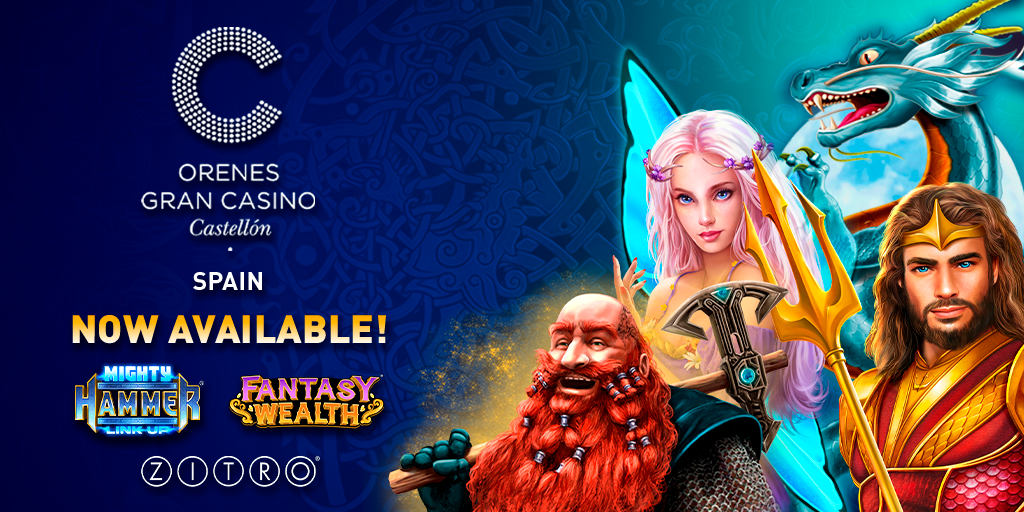 Reading Time:
< 1
minutes
Orenes Gran Casino Castellón, part of the Orenes Group, has recently added two exciting multi-game offerings by Zitro: Mighty Hammer and Fantasy Wealth, enhancing the casino's entertainment offerings and providing players with unique and rewarding experiences.
Mighty Hammer, presented on the elegant Allure Glare cabinet, features a visually stunning design, and offers multiple levels of excitement, each linked to a different bonus link, providing an exciting experience at every level. On the other hand, Fantasy Wealth, available on the premium Altius Glare cabinet, offers a charming theme and innovative gameplay mechanics that will captivate players and keep them fascinated.
According to Francisco Ortiz, Director of Orenes Gran Casino Castellón: "Following the success achieved at Orenes Gran Casino Murcia and Orenes Gran Casino Extremadura, we are delighted to introduce these Zitro multi-games in Castellón, further boosting our entertainment offerings in the casino."
Jaime Aníbal-Álvarez, Zitro's Director of Casinos in Spain, expressed gratitude, saying, "We would like to thank the entire Orenes Group for their trust in Zitro's products and for once again choosing our games to enhance the entertainment offerings in their casinos".