CEEG Awards 2018 Nomination Phase is open, submit your company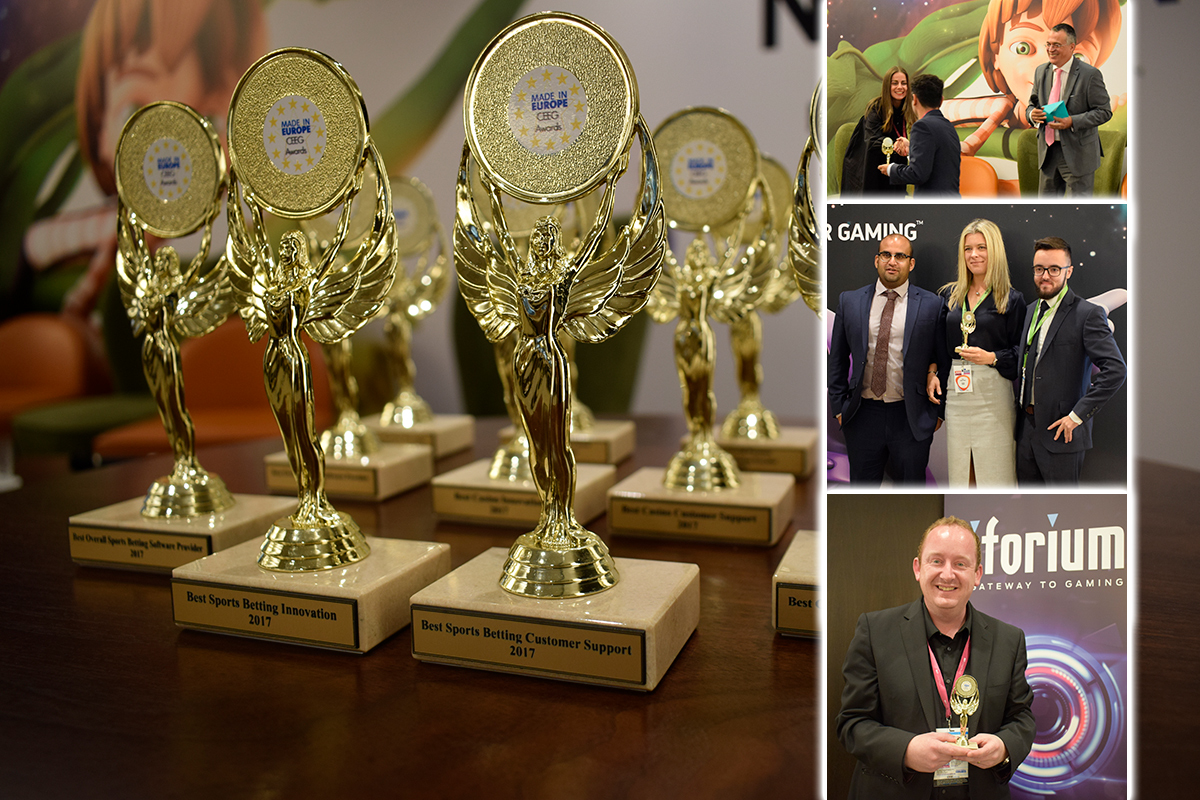 Reading Time:
2
minutes
Budapest – 16 May 2018 – We are excited to announce that the Nomination Phase for the third edition of the CEEG Awards is open. Companies operating in Europe are asked to nominate their brands for the 15 categories that are available in 2018.
CEEG Awards* 2018
CEEG Awards 2016 and CEEG Awards 2017 were a huge success, bringing a large wave of Post Event linking and mentions of the winners published on major portal such as Yahoo Finance, Bloomberg, PRNewWire, GlobalLiveNews, local media, TV adverts and many more.
The awards in 2018 will be given to 15 categories (introducing eSports, Daily Fantasy Sports and Law Services) as the CEEG Awards has managed to create an independent, fair and representative awards event that recognizes significant achievements within the Central and Eastern European gaming industry.
The Awards celebrate gaming software suppliers, operators and service providers for their outstanding contributions to the online sector of industry in their respective fields.
The process in divided in 5 phases:
Nominations period: 02.05.2018 – 15.07.2018
Online voting period: 01.08.2018 – 31.08.2018
Shortlist announcement (top 5): 05.09.2018
1 minutes live pitch in front of the attending audience of CEEGC Budapest for shortlisted companies: 25.09.2018
Envelope style voting by the attending delegates of CEEGC Budapest: 25.09.2018
The winners will be announced on the final session of the day during CEEGC Budapest. You can book your seat on the following link.
*CEEG Awards stands for Central and Eastern European Gaming Awards
Below are the the 15 categories for which you can apply until 15.07.2018:
Best Sports Betting Innovation
Best Sports Betting Customer Support
Best Overall Sports Betting Provider
Best Casino Innovation
Best Casino Customer Support
Best Casino Provider
Best Financial Software provider
Best Overall Casino operator
Best Overall Online Sports Betting operator
Best iGaming Press in the region
Best iGaming Service Provider(Testing Laboratories, Hosting Services, Consultancy)
Best Testing Laboratory
Best eSports Provider
Best Daily Fantasy Sports Provider
Best Legal Services Provider
You can nominate your company on the following link.
As in earlier years, the conference is limited to 125 delegates and will host special networking session for delegates to meet and greet with an emphasis of getting to know each other's area of business.
You can view the full agenda on the following link.
Make sure you grab your seat in time and attend the most prestigious boutique style gaming event which gather C-level executives yearly in one of Europe's most visited city.
Austrian Association for Betting and Gambling Calls for New Online Gambling Licensing System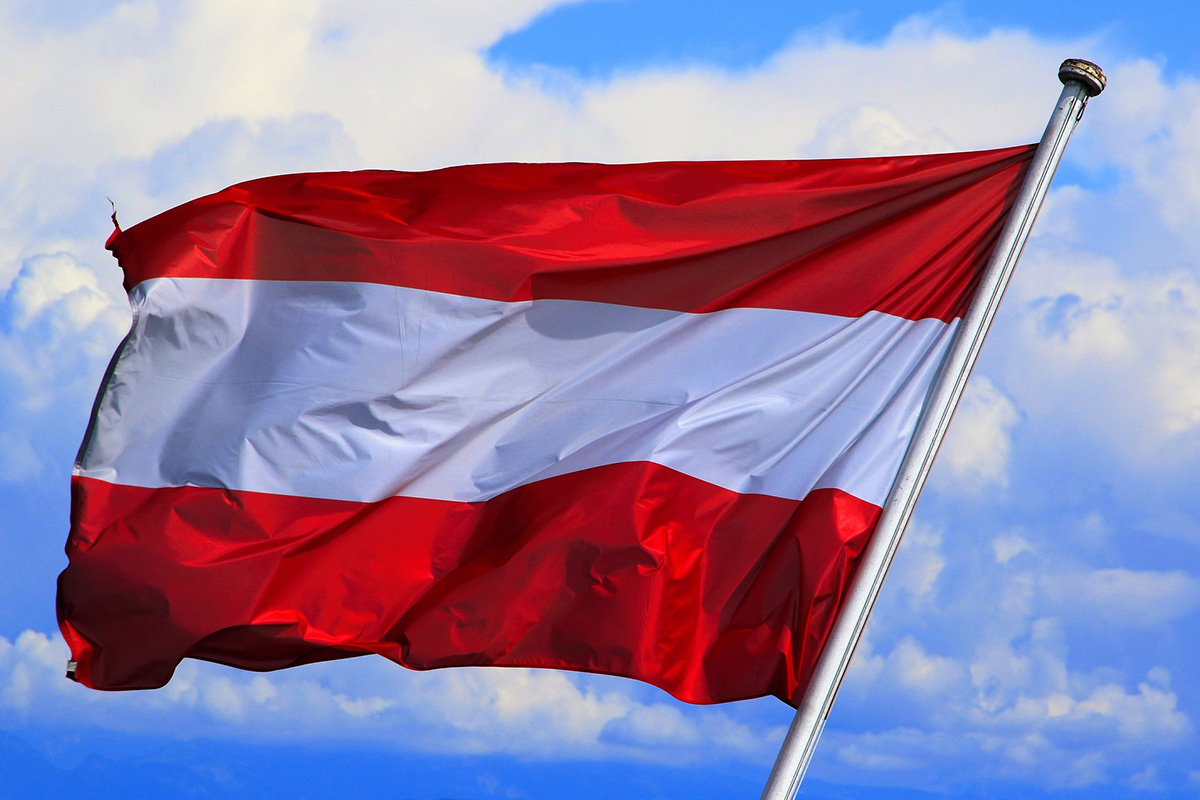 Reading Time:
< 1
minute
The Austrian Association for Betting and Gambling (OVWG) is calling for the creation of a new online gambling licensing system. OVWG says a modernised national licensing system for sports betting and online gambling could generate up to €50m in revenue for sports clubs.
Claus Retschitzegger, president of the OVWG, said: "Austrian sport is one of those areas of society and the economy that have been hardest hit by the Corona crisis.
"The current infection figures in Austria and the resulting tightening of restrictions give cause for concern that the economic situation for Austrian sport will continue to deteriorate in the coming months.
"Austrian sport and the gaming and betting providers have always been important business partners, which is why we want to support them in this difficult situation.
"A permanent way to make more money for sport is to introduce a contemporary online gambling licensing system.
"With additional taxes and license fees, €30m to €50m can be earned and dedicated to Austrian sport.
"This would help them – in addition to the existing sports funding and sponsorship services – without further burdening the state budget which is already strained by COVID-19.
"The idea of ​​the OVWG is to replace the long outdated monopoly in the online area with a licensing system.
"In the future, licences should no longer be limited in terms of quantity but should be linked to compliance with high player and youth protection standards. Only those companies that meet these high standards and submit to state control should receive a licence."
"A modern licensing system, as almost all EU countries already have, would bring further added value to Austria and ensure the attractiveness of the business location," Retschitzegger added.
German games market grows by 27 per cent in the first six months of 2020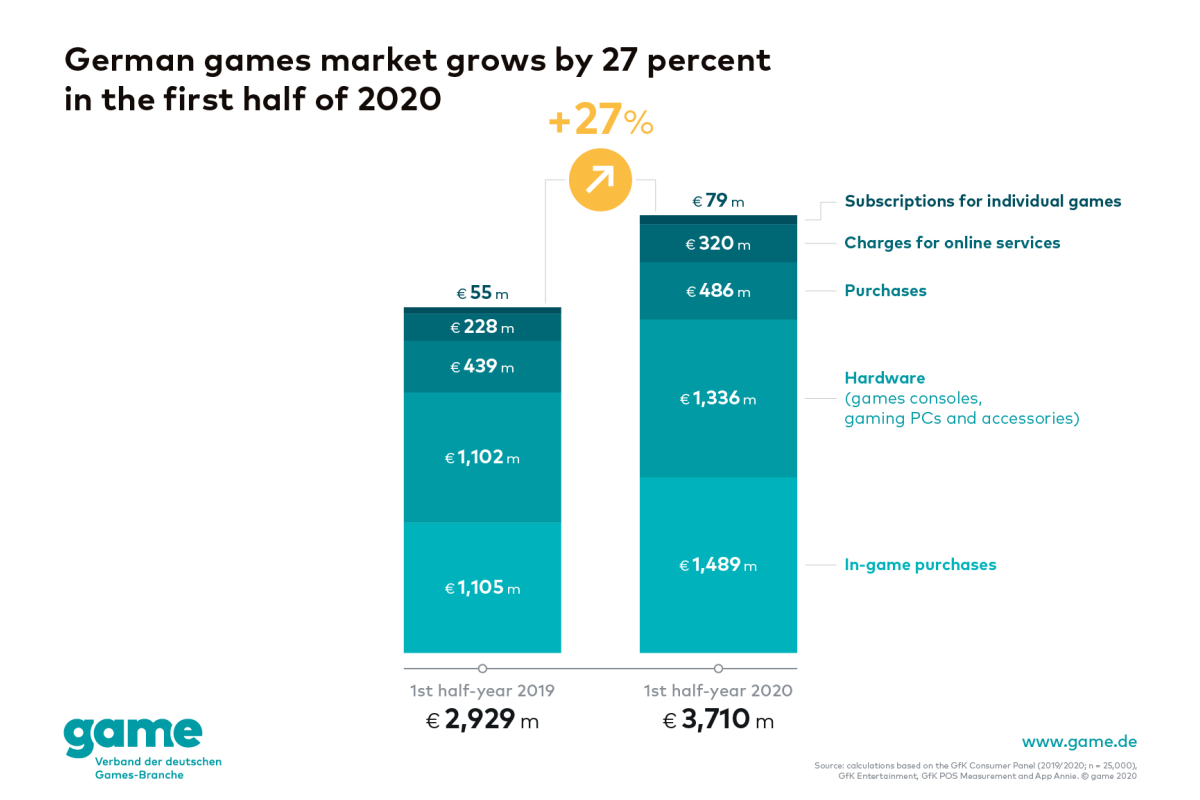 Reading Time:
3
minutes
As a result of the COVID-19 pandemic, the first few months of this year not only broke records in terms of player numbers on many platforms; the games market also grew significantly during this period. Games and games hardware generated 3.7 billion euros in total revenue during the first half of 2020 in Germany: a 27 per cent increase, as announced today by game – the German Games Industry Association based on data collected by GfK and App Annie. Revenue from in-game purchases rose particularly sharply. In the first half of 2019, these purchases accounted for approximately 1.1 billion euros in revenue, whilst in the first six months of this year, that figure grew to nearly 1.5 billion euros – a 35 per cent increase. In-game purchases include both small charges – to better equip one's game character, for example – and more expensive content like whole additional campaigns and season passes.
'Particularly at the height of the COVID-19 pandemic, when countless contact restrictions were in place, games helped millions of people by keeping them entertained, allowing them to travel through virtual worlds when holidays were cancelled and keeping them in touch with friends and family,' says Felix Falk, Managing Director of game. 'This strong interest in games is now reflected in a spike in revenue – an exceptionally sharp spike, even for the German games market, which has already been experiencing rapid growth in recent years. It's also notable that many people have opted to purchase gaming hardware, although revenue in this area typically tends to decline before the launch of a new generation of consoles. All these factors highlight just how important games really are – and not just during the COVID-19 pandemic.'
Games hardware in high demand
As part of the strong growth in the overall market, revenue from games hardware also increased drastically during the first six months of the year. Whilst in the first half of 2019 gaming PCs, games consoles and peripherals generated approximately 1.1 billion euros of revenue, that figure rose to 1.3 billion euros during the same period of this year. This equates to an increase of 21 per cent. And all four sectors of the market grew. Revenue from peripherals for gaming PCs increased particularly significantly; this includes input devices for gaming such as special mice and keyboards, monitors and graphics cards specially tailored to gamers, and virtual reality headsets.
Games help people get through the coronavirus crisis
In the lead-up to this year's gamescom, game published representative survey data on the playing behaviour of Germans during the coronavirus crisis. The data showed that around one third (35 per cent) of players said they had played more than usual during the COVID-19 pandemic; about one quarter (27 per cent) had played more frequently than usual with family or friends. Overall, more than one quarter (28 per cent) of players said that games have helped them to get through the pandemic better.
About the market data
The market data is based on statistics compiled by the GfK Consumer Panel and App Annie. The methods used by GfK to collect data on Germany's digital games market are unique in terms of both their quality and their global use. They include an ongoing survey of 25,000 consumers who are representative of the German population as a whole regarding their digital game purchasing and usage habits, as well as a retail panel. The data collection methods provide a unique insight into the German market for computer and video games.
The survey data used is based on an online survey by YouGov Deutschland GmbH in which 2,027 persons participated between 27 July and 1 August 2020. The results were weighted and are representative of the German population aged 16 and older.
game – the German Games Industry Association
We are the association of the German games industry. Our members include developers, publishers and many other games industry actors such as esports event organisers, educational establishments and service providers. As a joint organiser of gamescom, we are responsible for the world's biggest event for computer and video games. We are an expert partner for media and for political and social institutions, and answer questions relating to market development, games culture and media literacy. Our mission is to make Germany the best games location.
German Sports Betting Operators to Start TV Campaigns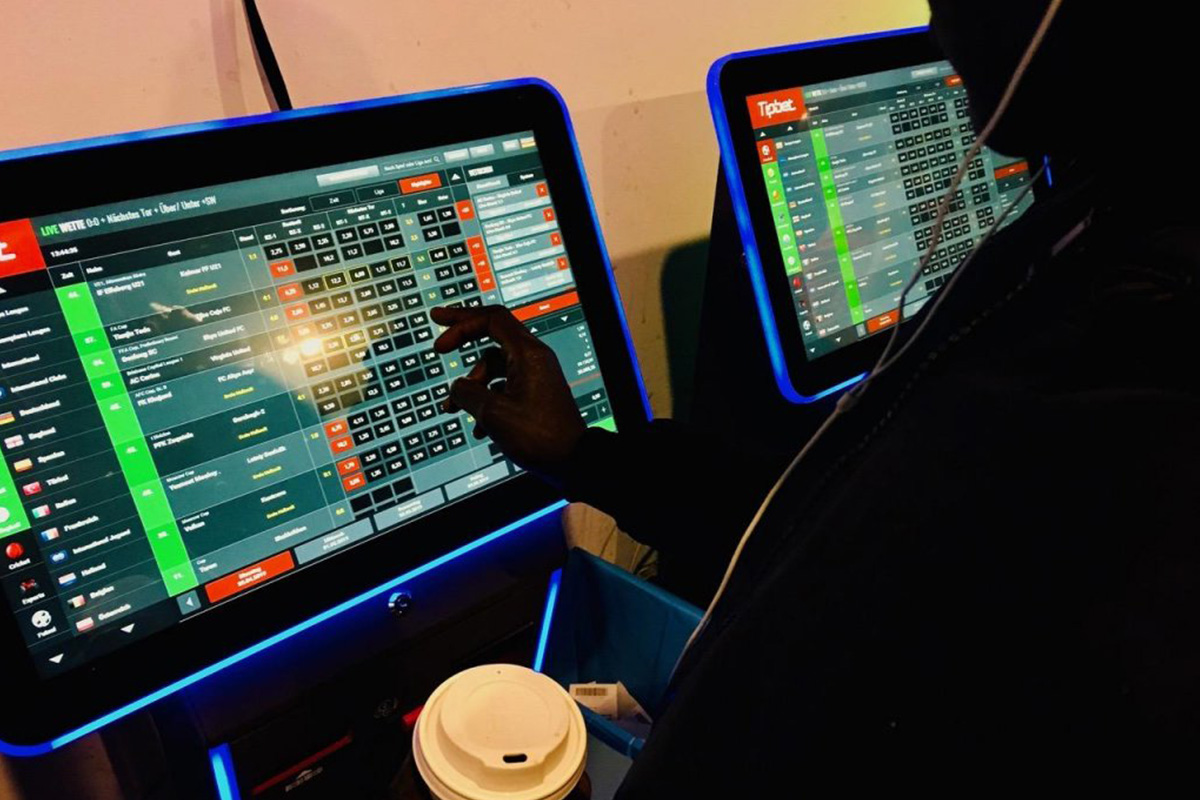 Reading Time:
< 1
minute
German sports betting operators are going to start TV campaigns. Betano and Unibet are among the customers of Magic Sports Media in Germany who will be advertising on the Sport1 free-to-air sports channel.
With the restart of the Bundesliga, the time is right, says the advertising company, for sports betting operators, major players, to resume communications with sports fans. It is the third year that Betano has promoted itself successfully through this medium and has already been accorded the EGR Mobile Operator of the Year award.
Similarly, Unibet is promoting itself in the Bundesliga, this time for the second successive year on Sport1 with spots on Sunday morning and Sky Sports News. They also have an Austrian advertising window. It is the official betting partner of Borussia Monchengladbach and RB Leipzig has connections too.
"Betano and Unibet have firmly established themselves in Germany since their successful start. The high-reach and target group affinity environments on Sport1 offer our two aspiring partners an excellent platform for staging their offers in order to further expand their market presence," Christian Madlindl, managing director of Magic Sports Media, said.