Scientific Games Shares Expert Opinions on PASPA and Sports Betting Opportunities in the United States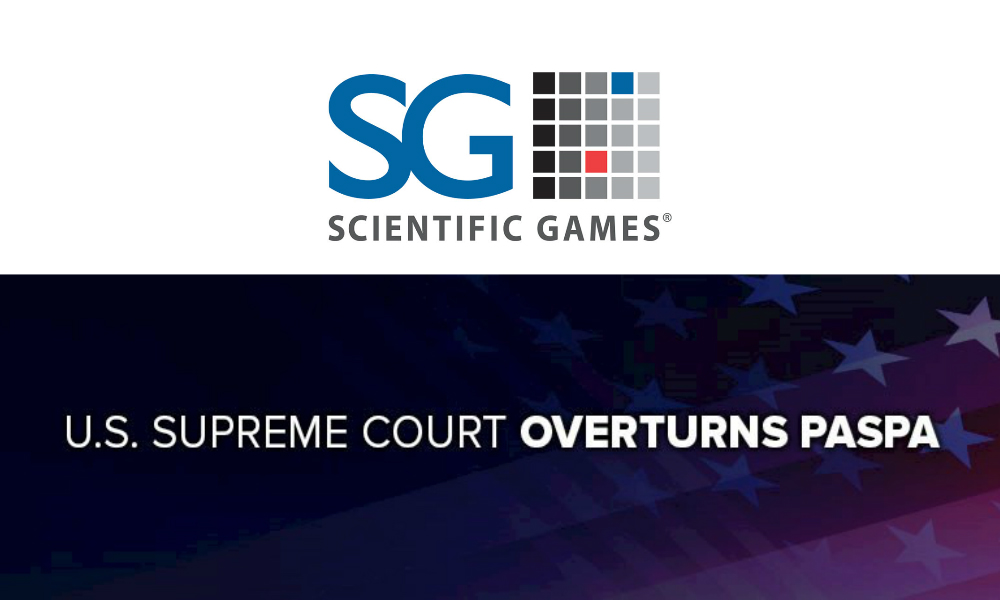 Reading Time:
5
minutes
Barry Cottle, CEO SG Interactive and incoming President & CEO of Scientific Games, says:
On May 14, 2018 the Supreme Court of the United States overturned the Professional and Amateur Sports Protection Act (PASPA), a decision that opens up a path to legalization of sports betting across the country. This decision will potentially bring about the greatest wave of gaming expansion in the United States in the past 20 years. This is certainly an exciting development for our industry, our customers and our company.
Scientific Games is uniquely equipped to help our customers capitalize on this new sports betting opportunity.
As an end-to-end supplier, we will provide operators with SG Digital's OpenBet™, a global leading sports platform solution, and our integrated gaming and lottery systems technologies that currently support our customers around the world. I have full confidence that our Digital and Lottery teams will underpin this ruling with world-class customer service and speed-to-market solutions for all stakeholders.
Matt Davey, Group Chief Executive of SG Digital, says:
The U.S. Supreme Court's decision today creates an unprecedented opportunity for sports betting providers and operators, and most of all sports betting enthusiasts in the US. We're excited to see this first step toward legalization, and we are well advanced in working with our lottery and gaming partners on solutions to fit their individual needs.
The market growth expected as a result of this decision will have lasting impact on the U.S. gaming and lottery industry, and on the revenues generated for the states that participate.
While the ruling certainly benefits operators and suppliers, it's also a fantastic development for bettors and players. Soon, they'll have cohesive, legal, and regulated solutions that allow them to bet in a safe and protected betting environment.
Legalized sports betting is an exciting prospect for Scientific Games, and we ensure that our product offering is fully compliant with all forthcoming regulations. We plan to hit the ground running with our OpenBet product suite and our integrated systems technology to create a seamless experience for our customers and their players.
Pat McHugh, SVP Global Lottery Systems, says:
This is an historic move forward for the U.S. gaming and lottery industry. Legalized sports wagering will allow our lottery customers to provide an entertaining product to their players, all while generating significant revenue for states and lottery beneficiaries.
Beyond the excitement, legal sports betting will offer Americans the ability to place secure bets using trusted technology that meets all regulatory requirements and protects the wager, the consumer and the lottery or gaming organization.
Scientific Games is proud to be a global leader in sports betting and lottery systems technology, responsible gaming and gaming consumer research. We have long awaited this ruling, and are more than ready to help our lottery customers achieve their business goals with the combination of our OpenBet product suite – one of the top sports betting platforms in the world – and our integrated systems technology and expertise, our commitment to responsible gaming, and our deep knowledge of our lottery consumers and marketing strategy.
For more information, see our responses to frequently asked questions.
About Scientific Games:
Scientific Games Corporation (NASDAQ: SGMS) is a world leader in gaming entertainment offering the industry's broadest and most integrated portfolio of game content, advanced systems, cutting-edge platforms and professional services. The company is #1 in technology-based gaming systems, digital real-money gaming and sports betting platforms, casino table games and utility products and lottery instant games, and a leading provider of games, systems and services for casino, lottery and social gaming. Committed to responsible gaming, Scientific Games delivers what customers and players value most: trusted security, engaging entertainment content, operating efficiencies and innovative technology. 
Forward-Looking Statements
In this press release, Scientific Games makes "forward-looking statements" within the meaning of the U.S. Private Securities Litigation Reform Act of 1995. Forward-looking statements describe future expectations, plans, results or strategies and can often be identified by the use of terminology such as "may," "will," "estimate," "intend," "plan," "continue," "believe," "expect," "anticipate," "target," "should," "could," "potential," "opportunity," "goal," or similar terminology. These statements are based upon management's current expectations, assumptions and estimates and are not guarantees of timing, future results or performance. Therefore, you should not rely on any of these forward-looking statements as predictions of future events. Actual results may differ materially from those contemplated in these statements due to a variety of risks and uncertainties and other factors, including, among other things: competition; U.S. and international economic and industry conditions; slow growth of new gaming jurisdictions, slow addition of casinos in existing jurisdictions, and declines in the replacement cycle of gaming machines; ownership changes and consolidation in the gaming industry; opposition to legalized gaming or the expansion thereof; inability to adapt to, and offer products that keep pace with, evolving technology, including any failure of our investment of significant resources in our R&D efforts; inability to develop successful products and services and capitalize on trends and changes in our industries, including the expansion of internet and other forms of interactive gaming; laws and government regulations, including those relating to gaming, data privacy, and environmental laws; legislative interpretation and enforcement, impact of, and ability to capitalize on, any court decision relating to PASPA, regulatory perception and regulatory risks with respect to gaming and sports wagering; reliance on technological blocking systems; expectations of shift to regulated online gaming or sports wagering; dependence upon key providers in our social gaming business; inability to win, retain or renew, or unfavorable revisions of, existing contracts, and the inability to enter into new contracts; protection of our intellectual property, inability to license third party intellectual property, and the intellectual property rights of others; security and integrity of our products and systems; reliance on or failures in information technology and other systems; security breaches and cyber-attacks, challenges or disruptions relating to the implementation of a new global enterprise resource planning system; failure to maintain adequate internal control over financial reporting; natural events that disrupt our operations or those of our customers, suppliers or regulators; inability to benefit from, and risks associated with, strategic equity investments and relationships; failure to achieve the intended benefits of our acquisitions, including the NYX acquisition; the ability to successfully integrate our acquisitions, including the NYX acquisition; incurrence of restructuring costs; implementation of complex revenue recognition standards or other new accounting standards; changes in estimates or judgments related to our impairment analysis of goodwill or other intangible assets; fluctuations in our results due to seasonality and other factors; dependence on suppliers and manufacturers; risks relating to foreign operations, including anti-corruption laws and fluctuations in foreign exchange rates, possibility that the renewal of LNS' concession to operate the Italian instant games lottery is not finalized (including as the result of a protest); restrictions on the payment of dividends from earnings, restrictions on the import of products and financial instability, including the potential impact to our business resulting from the affirmative vote in the U.K. to withdraw from the EU, and the potential impact to our instant lottery game concession or VLT lease arrangements resulting from the economic and political conditions in Greece; changes in tax laws or tax rulings (including the recent comprehensive U.S. tax reform) or the examination of our tax positions; dependence on key employees; litigation and other liabilities relating to our business, including litigation and liabilities relating to our contracts and licenses, our products and systems, our employees (including labor disputes), intellectual property, environmental laws and our strategic relationships; level of our indebtedness, higher interest rates, availability or adequacy of cash flows and liquidity to satisfy indebtedness, other obligations or future cash needs; inability to reduce or refinance our indebtedness; restrictions and covenants in debt agreements, including those that could result in acceleration of the maturity of our indebtedness; influence of certain stockholders, including decisions that may conflict with the interests of other stockholders; and stock price volatility.
Additional information regarding risks and uncertainties and other factors that could cause actual results to differ materially from those contemplated in forward-looking statements is included from time to time in our filings with the SEC, including the Company's current reports on Form 8-K, quarterly reports on Form 10-Q and its latest annual report on Form 10-K filed with the SEC on March 1, 2018 (including under the headings "Forward Looking Statements" and "Risk Factors"). Forward-looking statements speak only as of the date they are made and, except for our ongoing obligations under the U.S. federal securities laws, we undertake no obligation to publicly update any forward-looking statements whether as a result of new information, future events or otherwise.
Source: Scientific Games
Inspired Announces Two New Board Members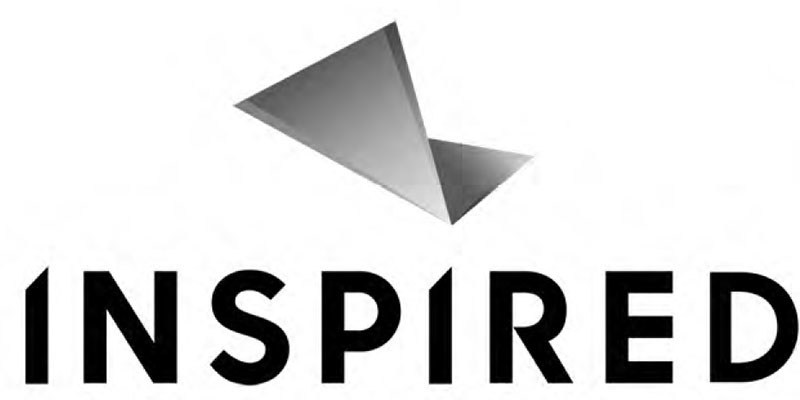 Reading Time:
4
minutes
Desiree Rogers and Steve Saferin Named to Board of Directors
NEW YORK, Aug. 21, 2018 – Inspired Entertainment, Inc. ("Inspired") (NASDAQ: INSE) announces the appointment of Desiree Rogers and Steve Saferin to its Board of Directors, effective immediately.  These appointments fill two vacancies on the Board and bring the total number of Board members to seven.
"We welcome Desiree Rogers and Steve Saferin to the board as new independent directors and look forward to the value their leadership will bring," said Lorne Weil, Executive Chairman of Inspired Entertainment.  "As we continue our focus on North American expansion, the depth of knowledge and relevant experience of both Desiree and Steve will provide valuable perspective.
"Desiree is an accomplished business leader, a former Illinois Lottery Director, and an experienced Board member in both the public and nonprofit sector.  We are confident that Inspired will benefit from her insights, business acumen and counsel.
"Steve is a renowned innovator, having been recognized by the Lottery Hall of Fame for inventing and implementing licensed games in the lottery industry.  His creativity, entrepreneurial spirit, and demonstrated track record are sure to be assets for our Company."
Desiree Rogers was the Chief Executive Officer of Johnson Publishing Company, LLC, a lifestyle company inspired by the African American experience, from August 2010 until May 2017. In 2016, Ms. Rogers sold the media assets of the company. Since May 2013, Ms. Rogers has served as the Chair of the Chicago tourism bureau, Choose Chicago.
Ms. Rogers joined Johnson Publishing Company after serving as the White House Social Secretary for President Obama from January 2009 to April 2010.  During her illustrious career, she held several leadership positions at Allstate Corporation and Peoples Energy Corporation (a public company acquired by Integrys Energy Group) and served as the Director of the Illinois Lottery from 1991 to 1997.
She currently serves on the boards of two public companies, Pinnacle Entertainment, Inc. and MDC Partners Inc She also serves on the board of DonorsChoose, Northwestern Memorial Foundation, the Economic Club, the Commercial Club and World Business Chicago. She has also served on the board of Blue Cross Blue Shield, and as the Vice Chairman of the Lincoln Park Zoo and the Museum of Science and Industry. She has an undergraduate degree from Wellesley College and an M.B.A. from Harvard Business School.
Steven Saferin founded Media Drop-In Productions (later named MDI Entertainment) in 1986, a licensed lottery games and promotions business, where he served as President and Chief Executive Officer until 2003, when he sold the company to Scientific Games Corporation. Following the sale, Mr. Saferin continued to lead MDI as a division president and also assumed the position of Chief Creative Officer for Scientific Games in 2009 until his retirement in 2016.
Prior to founding MDI, Mr. Saferin was the Director of Program Acquisitions at ESPN from 1982 to 1986 and served as a vice president with Viacom Communications and an assistant vice president with Warner Amex Cable from 1978 to 1982. Mr. Saferin was an attorney for the Federal Communications Commission and for Viacom International Inc. between 1974 and 1978.
Mr. Saferin serves on the Dean's advisory committees for the School of Communication at American University and for the Odum School of Ecology at the University of Georgia. He has a journalism degree from American University. He holds a law degree from the University of Maryland. He has been recognized by the Lottery Hall of Fame for innovations in lottery advertising and the invention and implementation of licensed games in the lottery industry.
About Inspired Entertainment, Inc.
Inspired is a global games technology company, supplying Virtual Sports, Mobile Gaming and Server Based Gaming systems with associated terminals and digital content to regulated lottery, betting and gaming operators around the world. Inspired currently operates approximately 30,000 digital gaming terminals and supplies its Virtual Sports products through more than 40,000 retail channels and over 100 websites, in approximately 35 gaming jurisdictions worldwide. Inspired employs approximately 800 employees in the UK and elsewhere, developing and operating digital games and networks. Additional information can be found at www.inseinc.com.
Forward Looking Statements
This news release contains "forward-looking statements" within the meaning of the "safe harbor" provisions of the U.S. Private Securities Litigation Reform Act of 1995. Forward-looking statements may be identified by the use of words such as "anticipate", "believe", "expect", "estimate", "plan", "outlook", and "project" and other similar expressions that indicate future events or trends or are not statements of historical matters. These statements are based on our management's current expectations and beliefs, as well as a number of assumptions concerning future events.
Such forward-looking statements are subject to known and unknown risks, uncertainties, assumptions and other important factors, many of which are outside of our control and all of which could cause actual results to differ materially from the results discussed in the forward-looking statements. Accordingly, forward-looking statements should not be relied upon as representing our views as of any subsequent date, and we do not undertake any obligation to update forward-looking statements to reflect events or circumstances after the date they were made, whether as a result of new information, future events or otherwise, except as may be required under applicable securities laws. Factors that could cause actual results to differ materially from those expressed or implied in forward-looking statements can be found in our reports filed with the Securities and Exchange Commission, including our annual report on Form 10-K, our quarterly reports on Form 10-Q and our current reports on Form 8-K, which are available, free of charge, on the SEC's website at www.sec.gov and on our site at www.inseinc.com.
Contact:
Aimee Remey
Aimee.remey@inseinc.com
+1 646 620-6737
SOURCE Inspired Entertainment, Inc.
AGS Announces Agreement with PokerStars Play to Provide Social White-Label Casino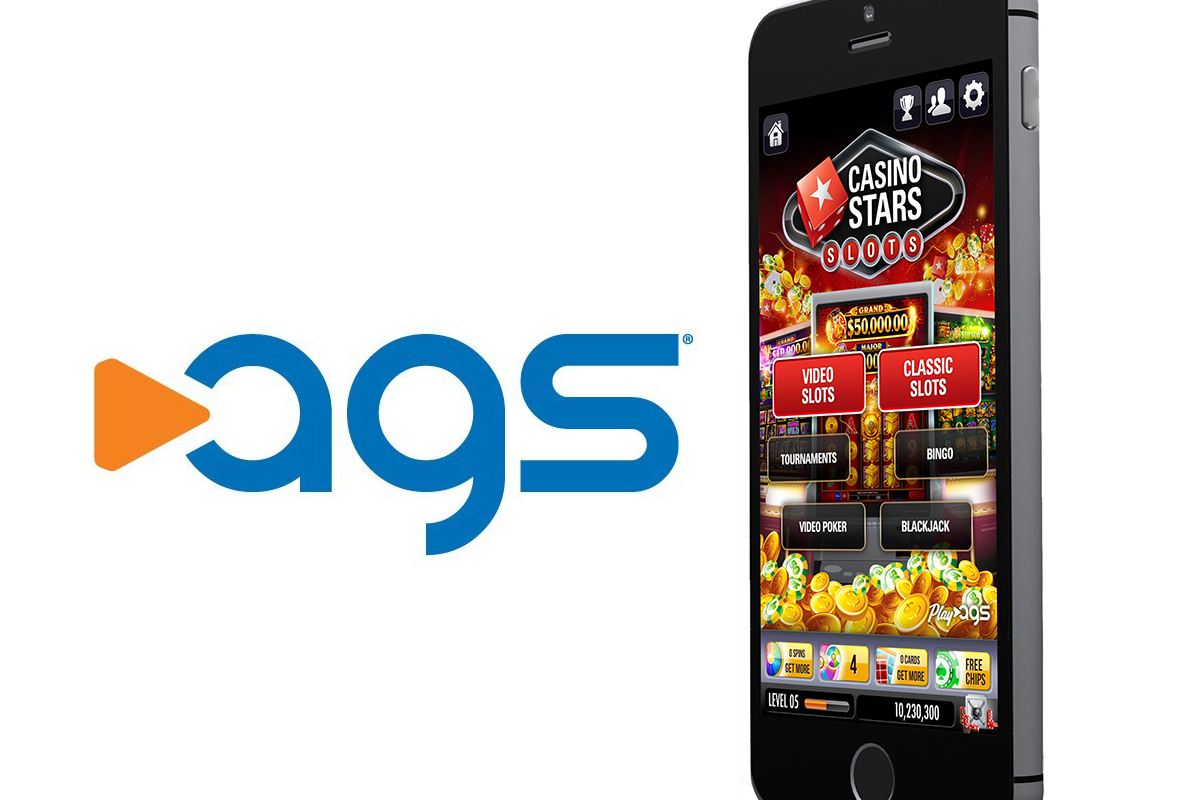 Reading Time:
2
minutes
LAS VEGAS, Aug. 21, 2018 – PlayAGS, Inc. (NYSE: AGS) ("AGS" or the "Company"), a leading designer and supplier of electronic gaming machines, table games, and interactive products and services for the gaming industry, today announced that it entered an agreement to provide AGS's Social White-Label Casino ("Social WLC") to PokerStars Play, the play-money and social gaming brand of The Stars Group, as part of its slot-focused social casino portfolio. The Stars Group is a leading provider of technology-based products and services in the global gaming and interactive entertainment industries.
PokerStars Play will deploy AGS's Social WLC, a powerful, turn-key mobile and web casino solution that delivers an interactive social gaming experience which players can enjoy at home, work, and on-the-go through iOS or Android devices and via the web.
Lloyd Melnick, Director of Social Gaming at PokerStars, said, "When we had the opportunity to work with AGS to extend our social casino portfolio, we were impressed with their proven, high-performing land-based content and broad range of non-slots games.  Their offering is a good fit with what our existing customers are looking for and we are excited to offer our community of millions of registered players an incredible AGS experience."
AGS President and Chief Executive Officer David Lopez said, "It is an honor and an important milestone in the growth of our AGS Interactive business that The Stars Group, one of the largest online gaming businesses in the world, with millions of registered players, selected us to power their first social casino focused on slot content following their incredible success in online poker. We feel confident that this is just the beginning of our relationship with The Stars Group as we deliver a large library of proven social and land-based slot content through our Social WLC."
The AGS Social WLC delivers over 40 proven land-based and social slot games along with popular in-app features like tournaments, live events, charms, progressive jackpots, and VIP status. Social WLCstrengthens player relationships through highly segmented in-app messaging and push notifications and offers more monetization opportunities through targeted promotions and live events. Deep analytics, live operations, promotions, live events, and VIP management help ensure a solid, secure and long-lasting revenue stream.
About AGS
AGS is a global company focused on creating a diverse mix of entertaining gaming experiences for every kind of player. Our roots are firmly planted in the Class II Native American gaming market, but our customer-centric culture and growth have helped us branch out to become a leading all-inclusive commercial gaming supplier. Powered by high-performing Class II and Class III slot products, an expansive table products portfolio, highly rated social casino solutions for players and operators, and best-in-class service, we offer an unmatched value proposition for our casino partners. Learn more about us at www.playags.com.
AGS Contact:
Julia Boguslawski, Chief Marketing Officer and Executive Vice President of Investor Relations
702-301-6090 Mobile
jboguslawski@PlayAGS.com
The Stars Group Contact:
Eclipse Gaming's Arcadia Select™ Multi-Game Delivers Greater Game Variety for Players Without Increasing Space on the Casino Floor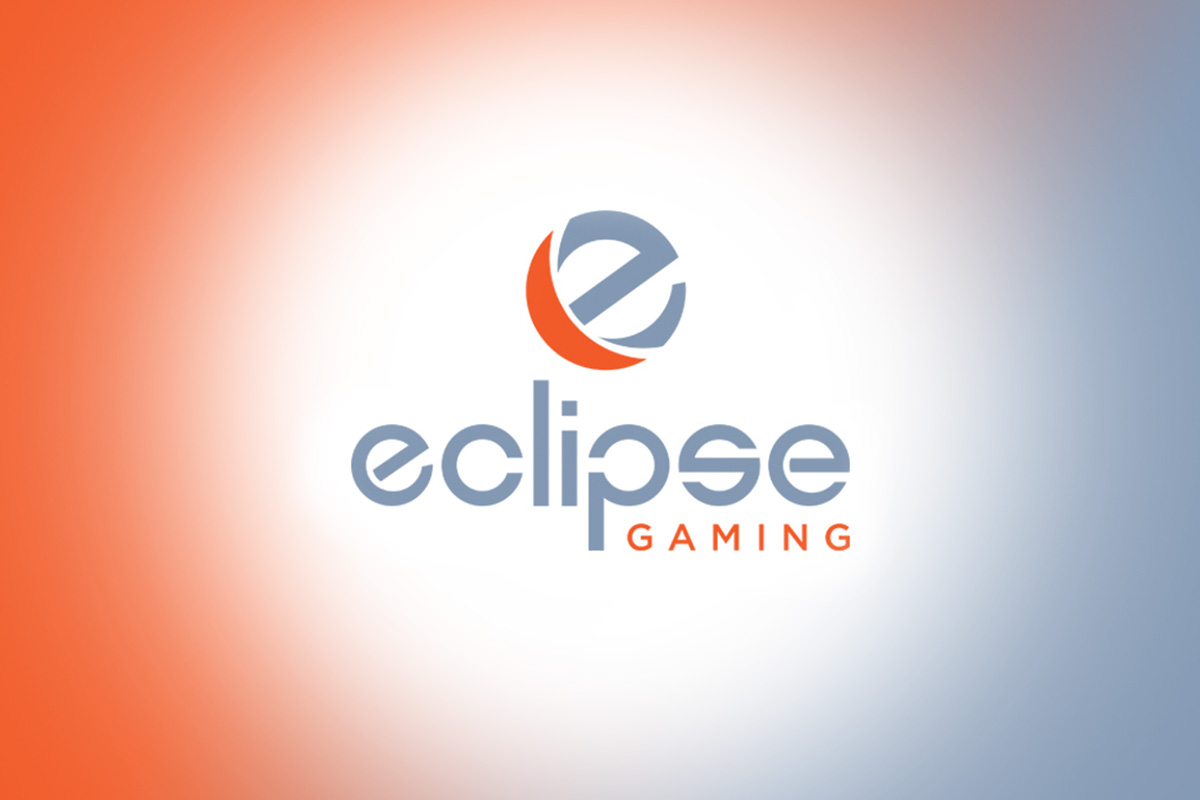 Reading Time:
2
minutes
Aug, 2018 –– Eclipse Gaming, a leading provider of innovative games and systems to the global gaming industry, announced the release of its new Arcadia SelectTM Multi-Game Series, an exciting collection of player-favorite games in a multi-game format. Arcadia Select effectively solves the operator's challenge of how to expand the game mix for better player engagement, without the need for more gaming floor space.
The Arcadia Select series is a compilation of nine top-performing classic titles – including Big and Bad™, Ragin' Bull™, and Lightning Strikes Twice™ – centralized on Eclipse Gaming's premium Saros cabinet. Featuring striking high definition graphics, player-selected denominations and a quick load time, Arcadia Select allows casino operators to choose the number of games and theme types to offer players in a multi-game format on a single gaming machine.
"Eclipse's Arcadia Select Multi-Game allows casinos with limited floor space the ability to increase the game variety for the player without adding machines to their floor," noted Abhinay Bhagavatula, Eclipse Gaming's Vice President of Engineering and Products. "The entire player experience is improved with more options – from two to six unique games in one cabinet. The multi-game format allows the player to select the game they want to play without having to move from one gaming machine to another."
This series features proven titles including Fire™, a game that puts players in the hot seat with the chance to win on fifty lines; Wild Hot™, featuring a scorching Free Spin Bonus that awards up to fifty free spins; Lightning Strikes Twice™, a theme that defies elemental logic and leaves players in awe; Big and Bad™, a new twist on a treasured childhood tale; Ragin' Bull™, where players grab the bull by the horns; and Wicked Mad Hot™ the fiery free spin game that all players love. Additional player-favorite titles in the Arcadia Select collection include Blazing Wilds™, Highway Hogs™ and Volcano Shakedown™.
Arcadia Select is the latest addition to Eclipse Gaming's portfolio of top performing games.
About Eclipse Gaming:
Eclipse Gaming is a leading supplier of innovative games and systems for the global gaming industry. The company operates primarily in the Native American gaming markets in the U.S., as well as select commercial and international jurisdictions. Eclipse Gaming designs, manufactures and markets top performing games, local, mystery and multi-level progressives, and slot management systems. For more information, visit www.eclipsegamingsystems.com