Bitcasino.io integrates ground-breaking fiat-to-Bitcoin currency converter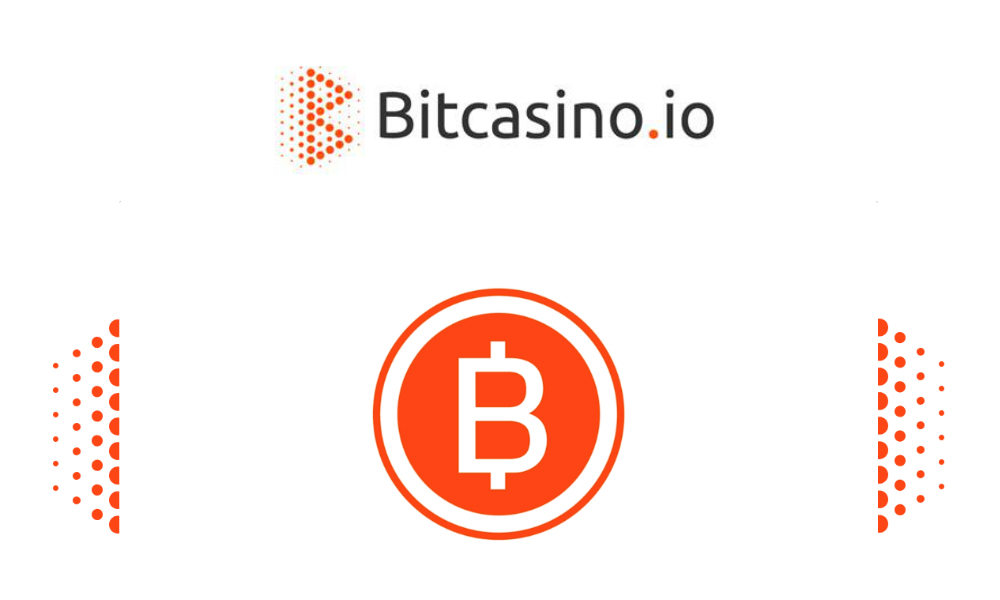 Reading Time:
2
minutes
Another industry-first for the pioneering online Bitcoin casino innovators
16th May, 2018 – Leading licensed Bitcoin casino, Bitcasino.io, has formed an industry-first partnership with Block Tech to host BTCXE, a fiat-to-Bitcoin currency converter.
Reflective of both Bitcasino's innovative ideals of keeping the customer at the centre of the universe and disrupting the industry, the pioneering move further simplifies depositing while also welcomes customers using credit and debit cards.
By offering bettors BTCXE's fiat-to-Bitcoin exchange service, those new to crypto-gambling are given a simple, fast, safe and secure entrance to the industry's leading Bitcoin casino.
In line with Bitcasino's values, BTCXE operates transparently while also placing a large focus on protecting players' security.
The feature uses the iSignthis platform and abides by industry best practice AML and KYC procedures, while the processing fee is kept at a consistent rate of 1.95% of an amount in fiat currency.
Tauri Tiitsaar, Head of Casino at Bitcasino.io said: "The popularity of cryptocurrencies continues to grow therefore it's now more important than ever for us to find ways to make playing easier for customers.
"Industry-first partnerships like this one with BTCXE not only offer something unique to our loyal players while also attracting new ones but helps us to stay ahead of the curve."
A spokesperson from BTCXE added: "The popularity of cryptocurrency gambling continues to rise in stock by the day and we are delighted to partner with industry frontrunners Bitcasino.io and Sportsbet.io.
"Our software offers a simple solution that allows everyone form cryptocurrency novices to experts enjoy both platforms and we are 100% confident the benefits will be clear to see for both parties."
Following BTCXE's successful casino debut Bitcasino's operator, The Coingaming Group, rolled-out the exchange to sports fans betting with Sportsbet.io. BTCXE will also be a prominent addition to an already impressive line-up of new features planned for Sportsbet.io's World Cup Centre.
Blockchain to revolutionise gambling industry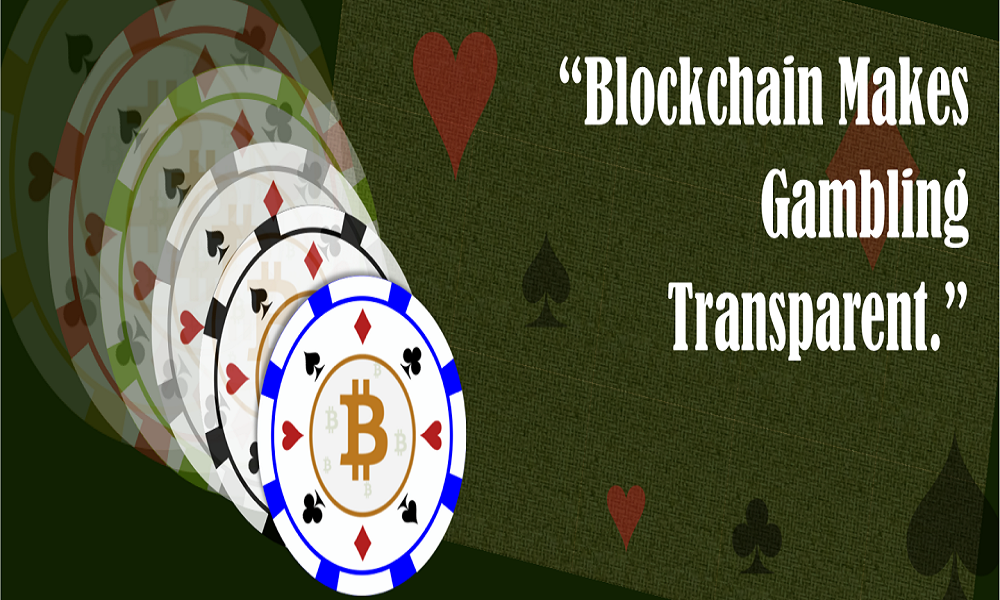 Reading Time:
2
minutes
Gamblica, a Malta-based online gambling provider, is all set to change turn the gambling industry upside down with the help of blockchain technology. The Gamblica platform provides a range of gambling activities: roulette and slot machines, poker room, sports betting, on a uniquely transparent and secure smart contract system. The platform is based on a blockchain technology and it helps solve age-old problems such as fraud, high fees, and personal data leakage.
The online gambling market is growing approximately 9% per year, that is about $5bn annually. Despite the growth, the quality of services provided is surprisingly low.
The industry is facing many serious problems, which hold back further development. One of them is fraudulent behaviour by some operators, which undermines the credibility of the entire market. Another problem is the risk of having one's account blocked when they want to withdraw their prize money after winning a jackpot.
The Gamblica platform is aimed to solve all these problems. It puts the player in charge. The Gamblica team believes blockchain to be one of their biggest advantages. It gives them an unprecedented access to worldwide markets and allows lightning fast, frictionless and hack-proof transactions. And the best part — no one can cheat. It is physically impossible to defraud players when using distributed ledger technology. Nice touch — Gamblica's White Paper is translated into nine languages.
The reason why most fair blockchain casinos fail is that they try to target dodgy casino operators, who are not interested in losing profits. Gamblica aims at designing a product for the end user, and that makes a real difference.
As it often happens, one of the best things about Gamblica is buried deep in smart contracts and arcane cryptographic theories. No one, literally not one person, can compromise the game's outcome. Gamblica's unique RNG requires several parameters to generate a random number. Each of those parameters is independent of others; some are generated by Ethereum blockchain. When they all come together in the project's RSA PRNG algorithm, the game's security becomes virtually impenetrable.
The only way to access the platform and purchase our services is Gamblica's utility token — GMBC. The rest is simple: the platform grows, so does GMBC.
If you feel that's exactly what you were looking for, the one thing you may want to know is their bonus schedule. Gamblica had been offering a 50% bonus during the first stage of the token sale: now contributors still have a chance to get GMBCs with a 32% bonus. The bonus, however, gradually decreases and will hit 0% in the last stage of the crowdsale. So, the earlier you participate, the bigger bonus you get.
What you need to participate is create your personal account on Gamblica's website and go through the KYC procedure. It is neither scary nor difficult; the team has even prepared a step by step guide on how to buy GMBCs.
One can purchase GBMC tokens by transferring BTC/ETH directly to their personal account. All bonuses will be awarded automatically. After the token sale, GMBCs can be transferred to the participant's external ERC-20 compatible Ethereum wallet.
Source: coinidol.com
Antigua and Barbuda to Set Up a Cryptocurrency Exchange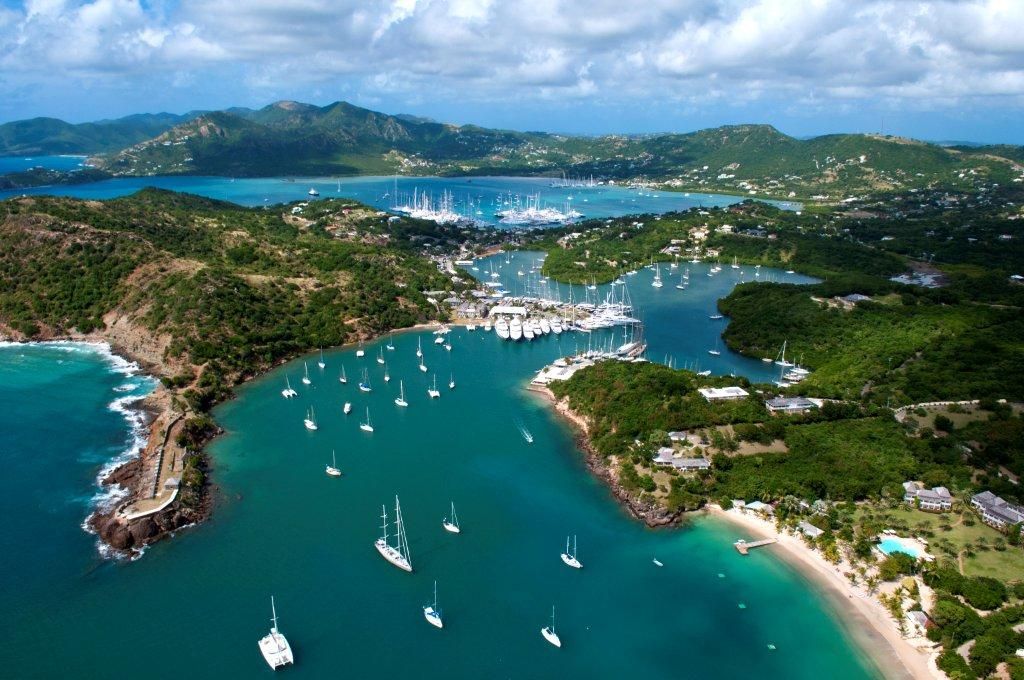 Reading Time:
2
minutes
The government of Antigua and Barbuda has decided to set up a cryptocurrency exchange.
Authorities in St. John's want to generate revenue for the nation's treasury and place the country "on the cutting edge of the new system of creating wealth". The local parliament is set to review and adopt the relevant legal framework.
Trying to cash in on the global fintech wave, Antigua and Barbuda plans to set up its first cryptocurrency exchange. The legislation needed to create the necessary legal framework is to be introduced in parliament shortly, the local Daily Observer reports.
According to the Minister of Information Technology, Melford Nicholas, the exchange will bring together buyers and sellers facilitating crypto trade for a fee. The government expects that the trading platform will generate non-tax revenue for the budget of the island nation. An official statement reads:
"Antigua and Barbuda is determined to be on the cutting edge of the new system of creating wealth."
"By establishing an exchange here we will bring Antigua into the game, as it were. Should there be any potential economic spinoffs, we should be in the front seat," Mr. Nicholas said.
The IT Minister also revealed that Canadian-born businessman Calvin Ayre is one of those involved at the forefront of the new cutting edge technology. The online gambling entrepreneur, who is known for his enthusiasm for cryptos, especially bitcoin cash (BCH), is advising the Antiguan government on cryptocurrency matters.
"Mr. Ayre was appointed as an economic envoy and he is now a citizen of Antigua and Barbuda. We think we can leverage both of those relationships," said Melford Nicholas.
Last month Calvin Ayre announced intentions to build a $100 million resort at Valley Church beach, Antigua, with profits from his cryptocurrency undertakings. In January he said he was planning to invest in a mining facility dedicated to bitcoin cash. The new resort will accept BCH payments.
Source: news.bitcoin.com
Sportsbet.io sponsors World League, the exclusive Bitcointalk betting competition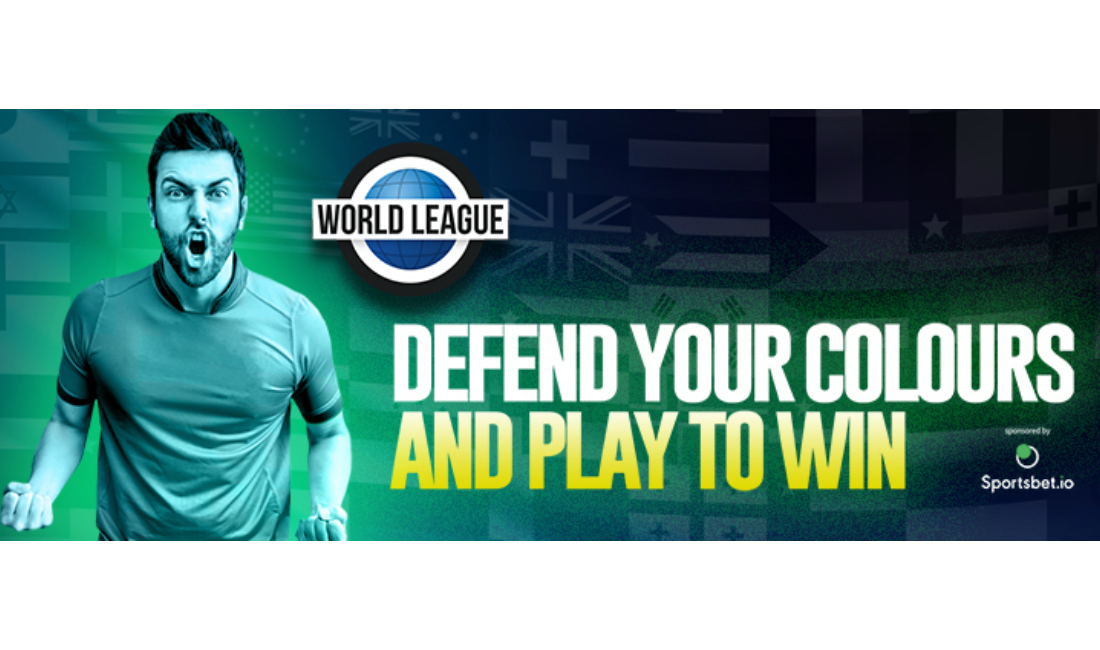 Reading Time:
2
minutes
13th March 2018 – Sportsbet.io, the leading bitcoin-led sportsbook operated by the Coingaming Group, has sponsored a betting league for members of the forum Bitcointalk, which will see players rise in the rankings with successful bets, and the winners rewarded with up to one bitcoin.
Throughout the competition registered players can win daily points depending on their bet success, in denominations of three, one and zero, ultimately accumulating over varying periods of time.
As a longstanding member of Bitcointalk, Sportsbet.io's contribution to the community follows their mantra of 'fun, fast and fair' betting. Players experience a gamified betting angle, regular chances at generous prizes and referral bonuses for new players, while all being tracked on a live leader-board.
Competitors are in with numerous chances of winning impressive prizes. Two giveaway periods in the middle of the pool and another at the end offer the chance for 30 top performers to win big.
Justin Le Brocque, Sportsbet.io's Marketing Manager at the Coingaming Group, said: "As well as giving something back to the Bitcointalk community, we're always looking for fresh, new ways to and rapidly growing customer base and our sponsorship of the World League is a prime example of this.
"Players will be treated to our usual 'fun, fast and fair' experience as they battle it out with others all around the world to win bragging rights, as well as significant sums of bitcoin."
To take part in the World League, players just need to sign up on the website, http://worldleague.io, validate their ID on the Bitcointalk 'World League' thread and start betting with Sportsbet.io.
The World League kicked off on February 20th and will run until the UEFA Champions League final on May 26th, with three separate groups starting at different times between the dates ensuring late entrants will still be in with a chance of big wins.
About Sportsbet.io
Founded in 2016 as part of the Coingaming Group, Sportsbet.io is a leading bitcoin-led sportsbook operator.
Sportsbet.io has an expansive, quality betting product across all major sports and eSports, offering more than 350,000 pre-match events per year, as well as comprehensive in-play content. It also provides innovative markets such as player prop bets for soccer, American football and basketball, and is the only bitcoin-led sportsbook to provide live streaming across all major sports.
Sportsbet.io prides itself on its secure and trustworthy betting service, with withdrawal times of around 1.5 minutes amongst the fastest in the industry.
For more information about Sportsbet.io, please visit https://sportsbet.io.