Hero Gaming Begins Offering Top-Tier SG Digital Games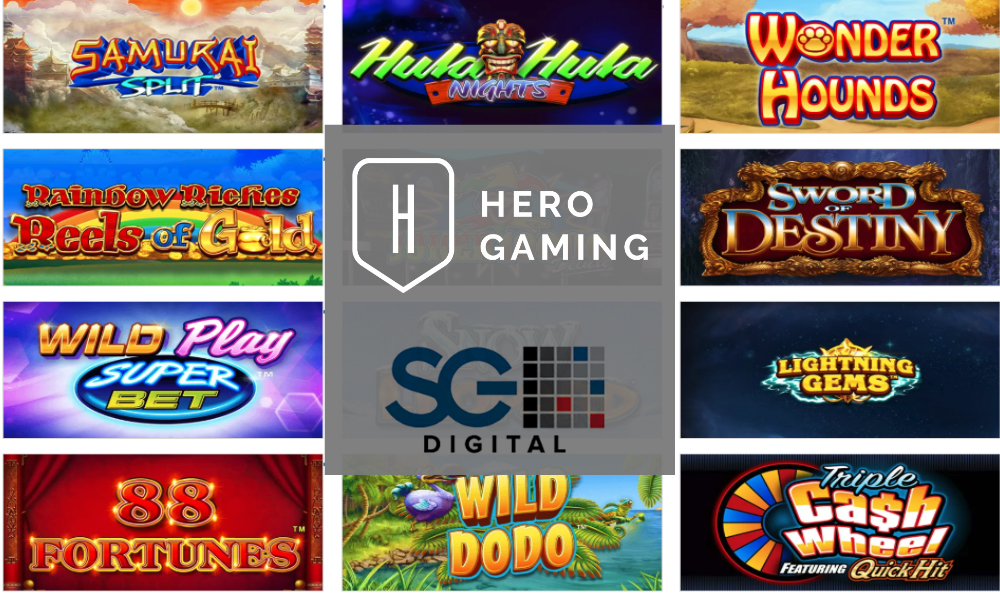 Reading Time:
2
minutes
Wednesday 16th May 2018: Innovative online entertainers Hero Gaming have bulked up their brands with even more exceptional games by partnering with award-winning SG Digital.
The online casino and sportsbook operator have gained access to SG Digital's full game portfolio, including some of the best and top-rated slots out there.
Gaming giant SG Digital was created when Scientific Games' Interactive and NYX Gaming Group combined forces earlier this year.
As it's powered by the integrated content and technology of two first-class companies, the powerhouse offers an unparalleled blend of engaging game content and product solutions.
Hero Gaming, who recently won the Global Gaming Awards' Casino Product of the Year award, are now looking forward to expanding further with this partnership.
Steve Wells, Hero Gaming CCO, said: "At Hero Gaming we value our customers and want to give them the best possible experience by providing quality games; with SG Digital we are doing that. Our first month results have shown this collaboration was a perfect fit for us and we are excited about the future"
Since launching in 2014, Hero Gaming have experienced impressive growth with their gaming brands Casino Heroes, Casi Tabi and their sportsbook, Betser.
The two casinos shake up the classic online-casino model with integrated features influenced by popular video games; giving players an exciting and fully animated adventure to complete.
Betser, on the other hand, gives its players points to reward them for how they like to bet. The points can be swapped for Free Bets and Free Spins in the Betser Store.
Following on from their numerous recent successes, and the new partnership with SG Digital, it's clear that there's much more to come from the heroes at Hero Gaming.
SG Digital Senior Vice President Gaming Dylan Slaney added: "We are delighted to be selected as key partner to the Hero Gaming Group and look forward to working together to bring additional high quality digital content to their players.
"I am sure we will achieve a lot together as we see the market develop further with players looking for more innovative player-centric entertainment."
About Scientific Games:
Scientific Games Corporation (NASDAQ: SGMS) is a world leader in gaming entertainment offering the industry's broadest and most integrated portfolio of game content, advanced systems, cutting-edge platforms and professional services. The company is #1 in technology-based gaming systems, digital real-money gaming and sports betting platforms, casino table games and utility products and lottery instant games, and a leading provider of games, systems and services for casino, lottery and social gaming. Committed to responsible gaming, Scientific Games delivers what customers and players value most: trusted security, engaging entertainment content, operating efficiencies and innovative technology. For more information, please visit www.scientificgames.com.
Italy's new legislation a concern for gambling industry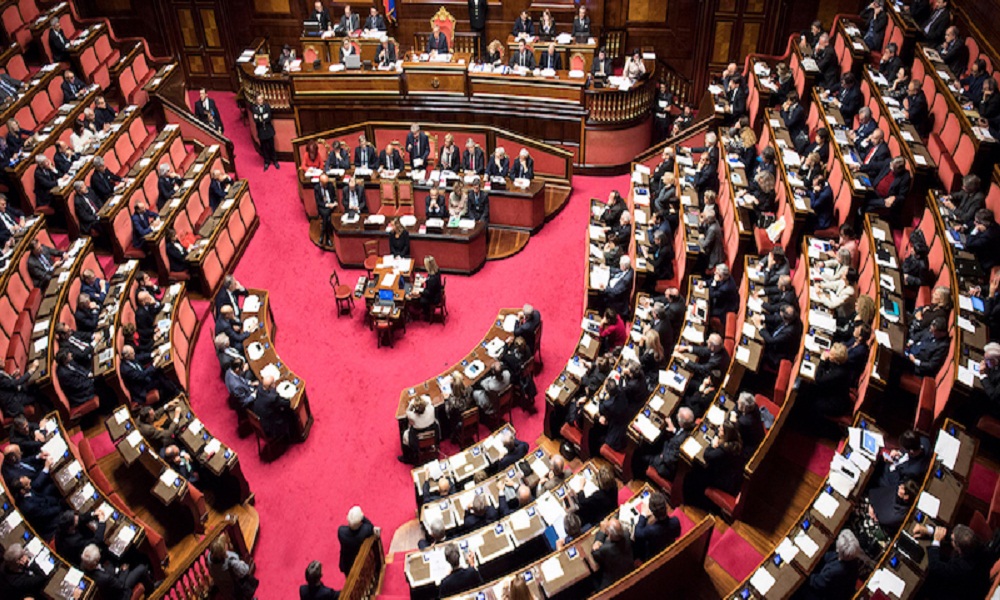 Reading Time:
1
minute
Italy's new government's proposed gambling bill could hurt the country's gambling industry. The new government, which came to power in last March, has proposed a draft bill that seeks to "the elimination of gambling machines (slot machines, video lottery terminals) and strong limitations on forms of gambling with repeated bets. If the leaked draft texts are any indication, the new policy would seriously hamper the gambling business in the country.
Furthermore, the document states that it encourages "the authorisation to install slot machines only in defined places (no bars, distributors, etc.) and the increase of the minimum distance from sensitive places (schools and youth centres)."
The draft also calls for "an absolute ban on gambling advertising and sponsorships," and urges to set the "obligation to use a personal card to prevent child risk; imposition of spending limits; tracking of suspicious cash flows."
Italian operators are worried about what a potential legislation change like this could mean to the industry, which last year made a serious contribution to state coffers. In 2017, AWP/VLT taxes posted €6 billion out of the total €10 billion that the industry generated for the state, while €140 million came from Italian-licensed online gambling companies.
Source: focusgn.com
Bet365 to move operations to Malta post-Brexit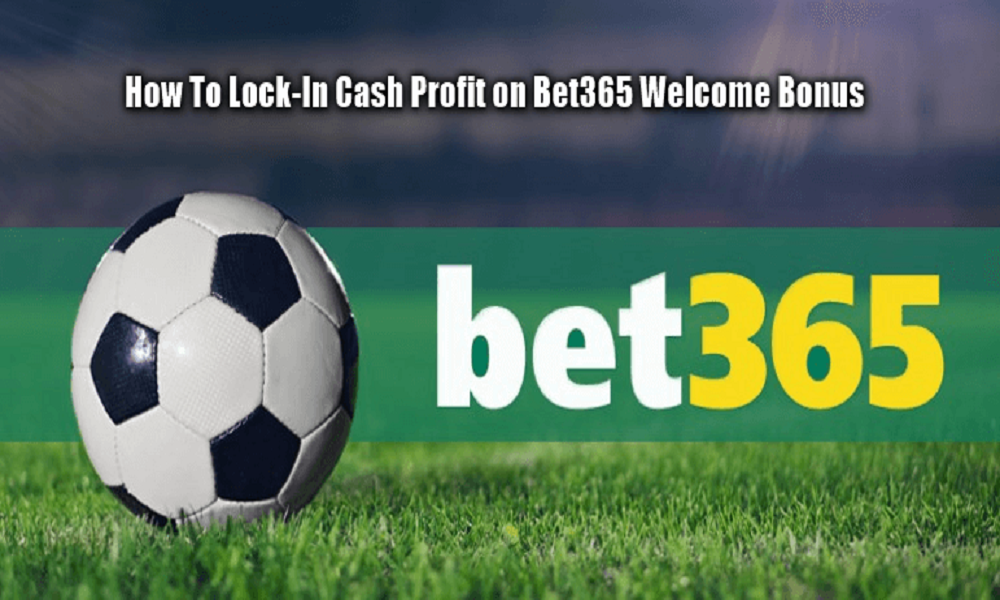 Reading Time:
2
minutes
In a significant development, Bet365 has decided to move its operations to Malta from Gibraltar as soon as the UK completes its Brexit process next year, according to a report published in The Sunday Times of Malta.
Bet365, fully owned by a British family, had a revenue of €1.5 billion in 2015. The move will see about 1000 jobs relocating to Malta from Gibraltar, which will undoubtedly boost Malta's economy.
The owners of Bet365 have already inked a sale agreement to buy a large new property in the Tigné peninsula in Sliema, which will become the new hub of its operations.
The promise of sale will come into effect as soon as Brexit materialises, and the British company is expected to pay some €70 million to buy the Sliema property.
Sources close to the gambling industry told The Sunday Times of Malta that the relocation of Bet365 to Malta would be a game changer for the island, as it is expected to create a major economic boost.
"It is not every day that 1000 well-paid employees are relocated to Malta. Apart from the fact that we are talking about the largest sports betting company in the world, with some 23 million customers, 1000 new individuals and their families looking for a place to stay for quite some time on a small island will mean significant business," the sources said.
At the same time, the sources said that there will be a downside to this "massive relocation," as rents for housing in the area have already started increasing drastically as rumours about the move make the rounds."
"The problems of increasing congestion and overcrowding in the Tigné area will also continue to become a major problem," the sources added.
Bet365 has been eyeing the possibility of relocating its major operations to Malta for quite some time, and this was made more likely following the UK's Brexit referendum, in which the electorate chose to leave the EU.
Malta has become very attractive to online gambling companies due to its low taxation regime and its membership of the EU.
Already registering three companies in 2014, Hillside (New Media Malta) plc – the operating company of the Bet365 group – acquired a remote gaming licence from the Malta Gaming Authority in 2015.
At the time, the company said that this was due to "regulatory developments in various operating territories."
Following the UK's Brexit vote, Hillside registered a new property management company in Malta last year, increasing its paid share capital to €12.5 million to invest in the acquisition of the property in Sliema.
Last month the company finalised its plans to transfer part of its business to Malta and registered another company, Hillside (Shared Services Malta) Ltd.
Founded by Denise Coates in 2000 in Stoke-on-Trent, the company fast developed into a multimillion-euro operation with some 3500 employees across the globe.
Apart from Gibraltar, it also operates a massive business in Australia and has a small office in Ta' Xbiex in Malta.
The company chairman, Peter Coates, Denise Coates's father, is also the chairman and owner of Stoke City Football Club, which this year was relegated from England's Premier League to the Championship.
A lifelong supporter of the British Labour Party, Mr Coates is known as having donated hundreds of thousands of pounds to the party.
One particularly large donation coincided with the relaxation of gambling legislation and the lifting of a ban on television advertising by the UK's Labour government in 2008.
Source: timesofmalta.com
Cyprus to host Europe's 'Largest Casino'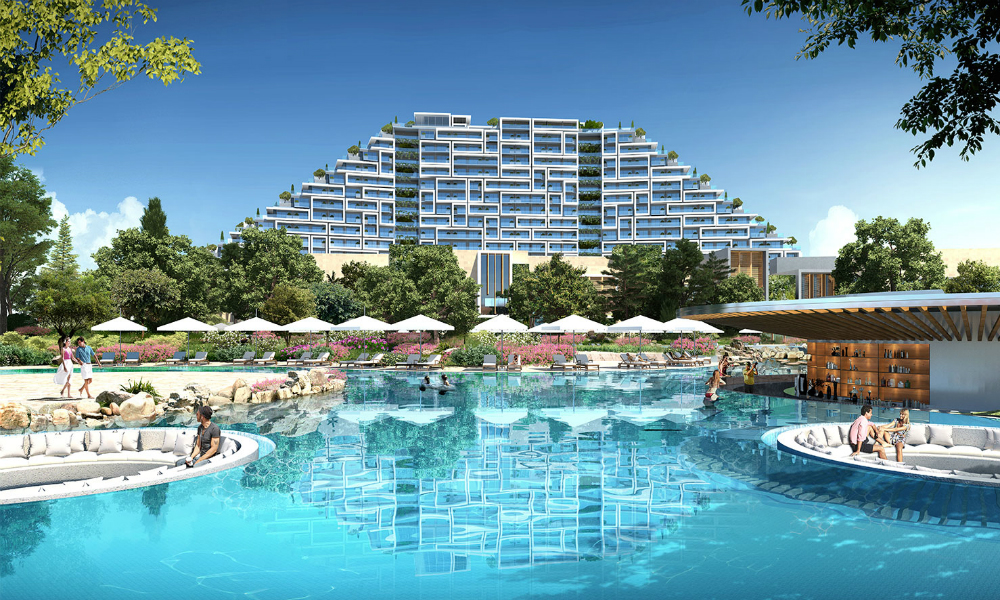 Reading Time:
1
minute
The construction work of Europe's largest casino will begin on June 8 at Limassol in Cyprus. The country will mark the occasion with a fitting ceremony. The proposed casino is equipped with more than a hundred gambling tables and over a thousand slot machines.
The casino is expected to start functioning from 2021. There will be a temporary facility that will operate until works are completed on the City of Dreams Mediterranean casino-resort.
The Hong-Kong-based Melco Resorts and Entertainment are building the casino.
Its CEO Lawrence Ho said that the revenue generated by the casino, estimated to bring in an additional 300,000 tourists a year, is likely to be about 4 per cent of Cyprus' GDP.
 "We are very happy and fortunate that we won the competitive bid for the licence in Cyprus," he said.
The project is expected to cost €550 million ($647 million) and to create approximately 4000 jobs during the construction period.
When it is fully operational, the casino is expected to generate approximately 4500 direct and indirect full-time jobs.
The integrated resort will feature a luxury hotel with more than 500 five-star rooms, suites and villas, 11 restaurants and bars, as well as around 1200 square metres of retail area designed to replicate the streetscape of the old Nicosia city centre.
Source: greekreporter.com