Turtle Beach Celebrates Partnership With EA SPORTS as FIFA 18 Global Series Playoffs Arrive in Amsterdam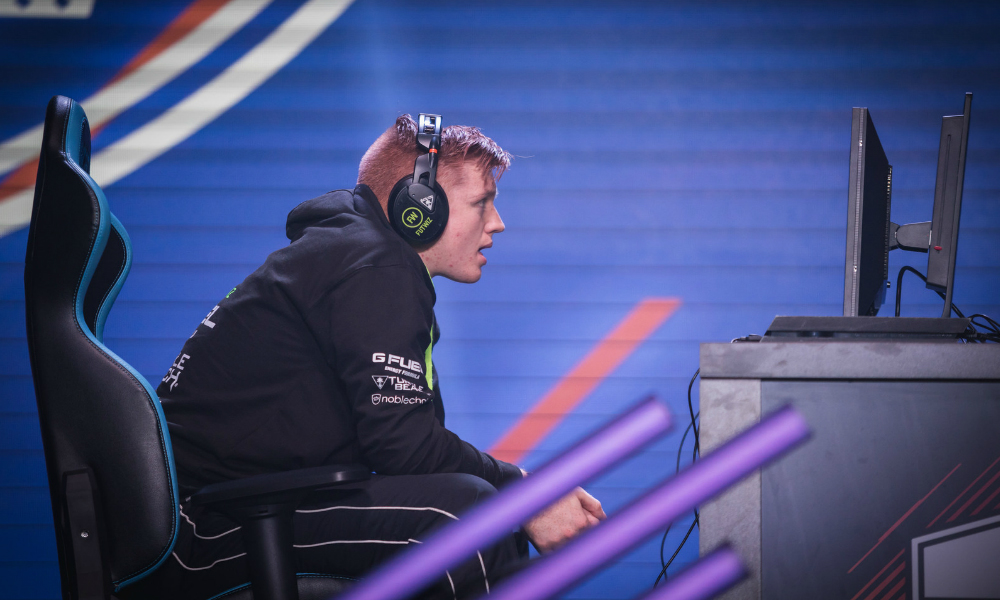 Reading Time:
3
minutes
The Road to the eWorld Cup Final Continues in Amsterdam as EA SPORTS Exclusively Use Turtle Beach Products for FIFA 18 Competitive Gaming
SAN DIEGO, May 29, 2018 — Leading gaming headset and audio accessory brand Turtle Beach (NASDAQ:HEAR) further reinforces its position of leadership in gaming audio and esports through its partnership with EA SPORTS™. This partnership with EA SPORTS sees Turtle Beach as the official headset brand of the EA SPORTS FIFA 18 Global Series, and further roots Turtle Beach's continued growth in the competitive gaming space.
The EA SPORTS FIFA 18 Global Series is a global ecosystem featuring more competitors and more tournaments than ever before, and will culminate with the first ever FIFA eWorld Cup 2018 Grand Final – the pinnacle of the EA SPORTS FIFA 18 Global Series.
The competition has already seen its fair share of incredible scenes with 16-year-old British sensation Donovan "F2TekKz" Hunt rising from obscurity to defeat the odds and lift the coveted FUT Champions Cup Trophy in Barcelona. And in Manchester when, so close to Old Trafford where so many historic scenes have been witnessed on the pitch, Saudi Arabia's Falcon MSDosary celebrated another victory by claiming the FUT Champions Cup.
However, all eyes are on the next stop of the Global Series, the storied footballing city of Amsterdam, where the best FIFA 18 competitors will compete to see who will qualify for the FIFA eWorld Cup Grand Final. A total of 128 players, 64 each on PlayStation®4 and Xbox One, will enter the Playoffs, but only 16 from each console will progress to the Grand Final. The competitors at qualifying events will exclusively use Turtle Beach Elite Pro products to ensure the best possible gaming audio experience.
"I can't think of a better way to strengthen and expand our presence in competitive gaming than by joining forces with EA SPORTS and arming them with the best gaming headsets available," said Juergen Stark, CEO, Turtle Beach Corporation. "With this being a World Cup year, soccer will be ever-present and there's no better digital representation of the game than FIFA 18."
"Working with brands like Turtle Beach is very additive to the FIFA competitive gaming ecosystem," said Dave Madden, SVP Global Brand Partnerships at EA. "These endemic partners provide a great layer of authenticity to the competition through activations like in-broadcast social engagements, partnerships at retail, and co-branded content that all add to the experience of our players and viewers."
Turtle Beach's Elite Pro line defines the future of esports gaming audio equipment, delivering best-in-class audio performance for game sound and team chat, plus innovative comfort-driven technologies to ensure players stay comfortable and cool under pressure.
About Turtle Beach Corporation
Turtle Beach has been revolutionizing console multiplayer gaming since the very beginning with its wide selection of industry leading, award-winning gaming headsets. Whether you're a professional esports athlete, hardcore gamer, casual player or just starting out, Turtle Beach has the gaming headset to help you truly master your skills. Innovative and advanced technology, amazing audio quality, clear communication, lightweight and comfortable designs and ease-of-use are just a few features that have made Turtle Beach a fan-favorite brand for gamers the world over. Made for Xbox and PlayStation® consoles as well as for PC and mobile devices, having a Turtle Beach gaming headset in your arsenal gives you the competitive advantage. The Company's shares are traded on the NASDAQ Exchange under the symbol: HEAR.
Cautionary Note on Forward-Looking Statements
This press release includes forward-looking information and statements within the meaning of the federal securities laws. Except for historical information contained in this release, statements in this release may constitute forward-looking statements regarding assumptions, projections, expectations, targets, intentions or beliefs about future events. Statements containing the words "may", "could", "would", "should", "believe", "expect", "anticipate", "plan", "estimate", "target", "project", "intend" and similar expressions constitute forward-looking statements. Forward-looking statements involve known and unknown risks and uncertainties, which could cause actual results to differ materially from those contained in any forward-looking statement. Forward-looking statements are based on management's current belief, as well as assumptions made by, and information currently available to, management.
While the Company believes that its expectations are based upon reasonable assumptions, there can be no assurances that its goals and strategy will be realized. Numerous factors, including risks and uncertainties, may affect actual results and may cause results to differ materially from those expressed in forward-looking statements made by the Company or on its behalf. Some of these factors include, but are not limited to, risks related to the Company's liquidity, the substantial uncertainties inherent in the acceptance of existing and future products, the difficulty of commercializing and protecting new technology, the impact of competitive products and pricing, general business and economic conditions, risks associated with the expansion of our business including the implementation of any businesses we acquire, our indebtedness, the outcome of our HyperSound strategic review process and other factors discussed in our public filings, including the risk factors included in  the Company's most recent Annual Report on Form 10-K and the Company's other periodic reports. Except as required by applicable law, including the securities laws of the United States and the rules and regulations of the Securities and Exchange Commission, the Company is under no obligation to publicly update or revise any forward-looking statement after the date of this release whether as a result of new information, future developments or otherwise.
All trademarks are the property of their respective owners.
Source: Turtle Beach Corporation
HAWKS TALON GC TO PLAY WIZARDS DG AT 8 P.M. TONIGHT IN ROUND 2 OF NBA 2K LEAGUE 'THREE FOR ALL SHOWDOWN'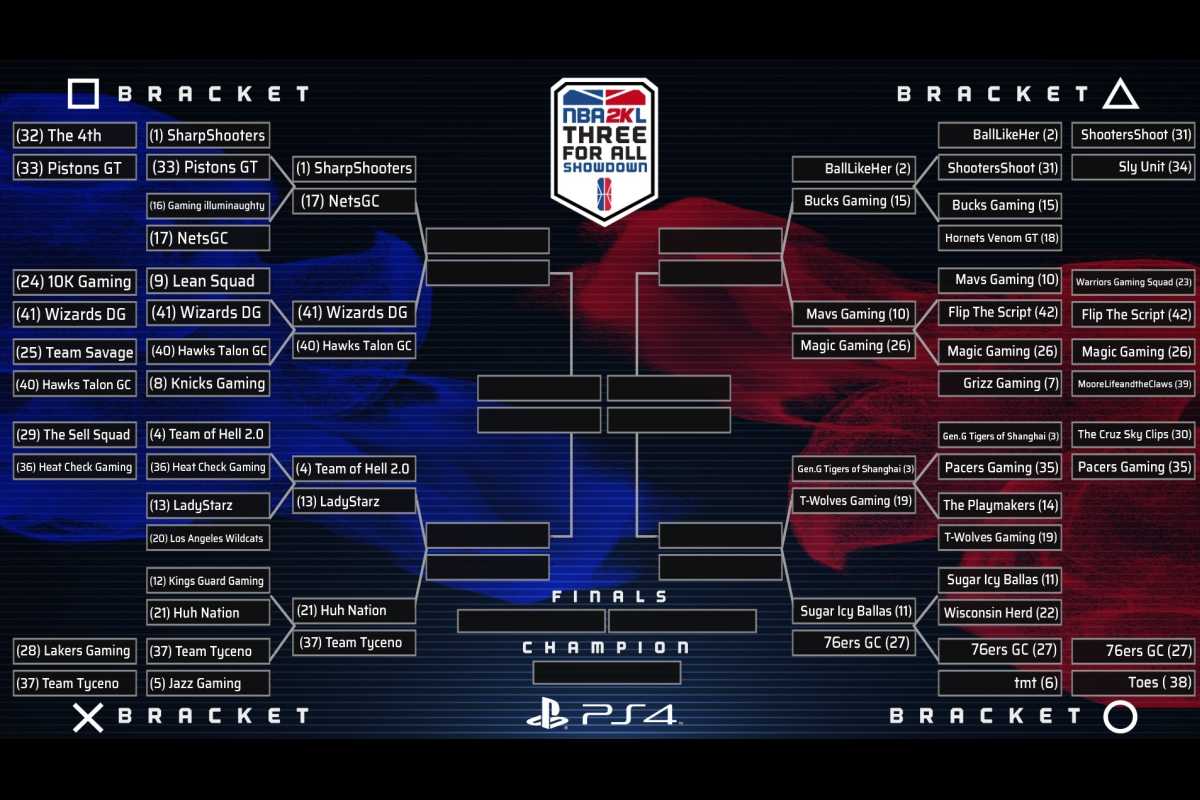 Reading Time:
2
minutes
Club Advanced To Round of 16 After Sweeping Both Knicks Gaming and Team Savage
As part of the second round of the NBA 2K League 'Three For All Showdown', Hawks Talon Gaming Club, the official NBA 2K League affiliate of the Atlanta Hawks, will compete at 8 p.m. this evening in a best-of-three format against Wizards District Gaming, the official NBA 2K League affiliate of the Washington Wizards. If Hawks Talon wins, they will advance to the quarterfinals which will occur at 9 p.m. tonight to face off against the winner between NetsGC, the official NBA 2K League affiliate of the Brooklyn Nets, and SharpShooters, a team that features NBA G League alumni Raymond Harris and Elijah Spears. The semifinals and finals of this showdown are set to take place on Friday, April 3.
"We're thrilled to continue in this tournament," said Hawks Talon GC Head Coach Wesley Acuff. "We believe that our competitiveness and effort on the virtual stage will make the city of Atlanta proud as we all move forward during this difficult time."
Hawks Talon GC advanced in the tournament after outscoring Team Savage, which featured Washington Redskins and former LSU All-American running back Derrius Guice, in two games, 22-19 and 21-13 and beating Knicks Gaming by scores of 25-22 and 21-11. Watch highlights here.
Hawks Talon GC's starting three features Michael Diaz-Cruz, known as Bp, who is playing as xXBptzFinestXx. He was a finalist for the 2019 Intel Performance NBA 2K League Most Valuable Player Award after being drafted third overall in the 2019 NBA 2K League Draft. Joining him are Levi Lamb, known as Lee, who is playing as Lee2k__ and Kwan Niblack, Jr., known as followTHEGOD, who is playing as IKerryL.
This tournament features WNBA and G League ballers, special guests, pro athletes from other sports leagues, the top fan teams from last week's bracket and some of the top 2K League players. All series aside from the final rounds of each bracket will be played in best-of-three format with the final round matchups being best-of-five. The NBA 2K League's first-ever 'Three for All Showdown' includes a $25,000 prize pool; $15,000 is available to the non-NBA 2K League teams in the second stage, $9,000 is available to the NBA 2K League teams and $1,000 available to the winners of the fan only brackets in the first stage.
A Portrait of the Typical Esports Bettor, by LOOT.BET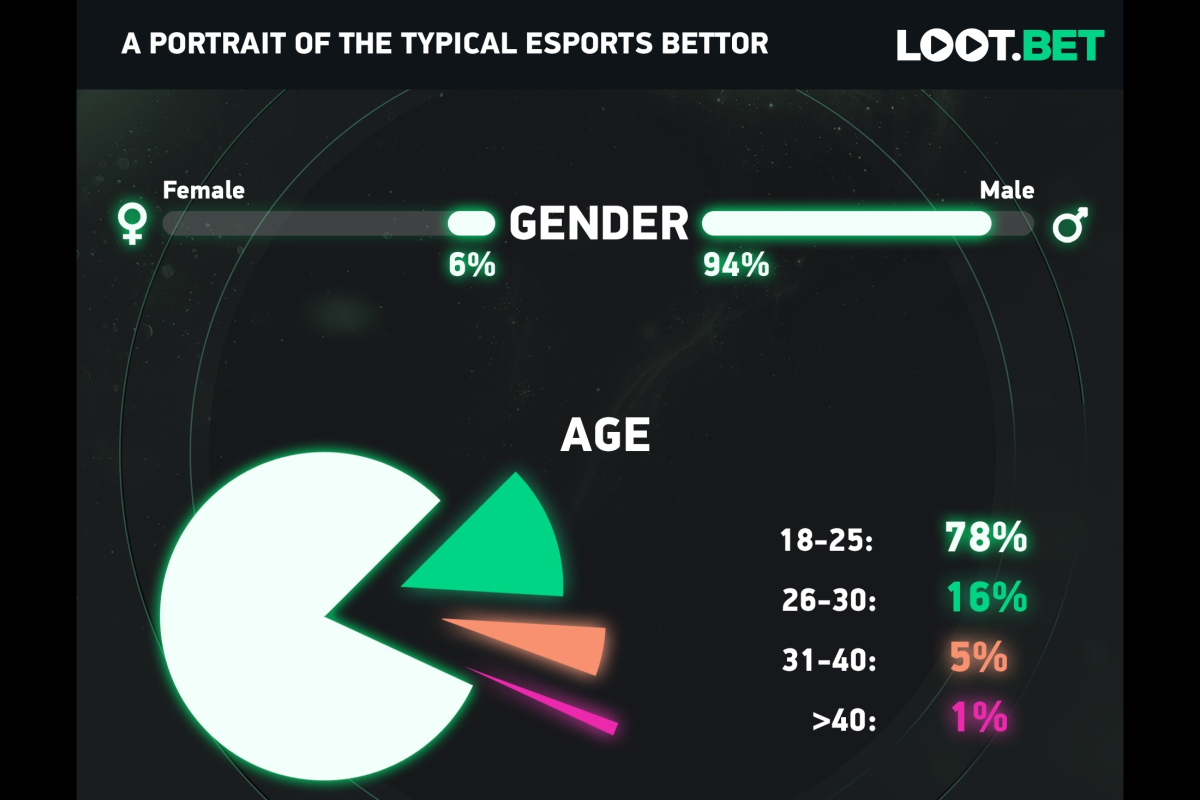 Reading Time:
3
minutes
Who exactly is the typical esports bettor? Do they also bet on traditional sports or gamble at online casinos? What kind of work do they do and what interests do they have? How much and how often do they bet? To succeed in the esports betting industry, it's crucial to understand esports bettors, so specialist esports bookmaker LOOT.BET has put together a portrait of the typical esports bettor, based on extensive research. 
Esports bettors are young, career driven, and single
Like the esports audience in general, esports bettors tend to be young. The vast majority, some 78% of LOOT.BET's users, are aged 18-25, while 16% are 26-30, just 5% are 31-40, and a mere 1% are 41 or older. Curiously, bettors from Western countries tend to be a little older, at an average age of 24, than the CIS where the average is just 21.
In terms of occupation, the typical esports bettor from the West tends to be a novice specialist or a junior manager, while the average esports bettor in the CIS region is a university student. In both cases, they are unmarried and have no children.
Perhaps unsurprisingly, the vast majority of esports bettors are male – making up some 95% in 2018. However, it is possible that things are starting to change, with females growing from 5% in 2018 to 6% in 2019.
Esports bettors have little interest in traditional gambling
According to LOOT.BET's research, 64% of esports punters bet exclusively on esports, and 67% are open to betting on more than one esports discipline. However, only 24% of esports bettors occasionally wagered on major sporting events, and just 12% bet on traditional sports systematically.
Also, esports bettors, being younger, are far less likely to gamble at online casinos than traditional sports punters – who tend to be significantly older. Illustrating this, as little as 3% of esports bettors regularly try their luck at online casinos, and only 20% even enjoy an occasional gamble. The vast majority, some 77%, say they are not interested in such kind of gambling at all.
Esports bettors are clued up, engaged, and passionate
Esports bettors are very clued up, with almost all of them following industry news. 54% use dedicated news sites and forums, 42% prefer social media, but just 4% don't feel the urge to keep abreast of esports events and updates.
In terms of lifestyle and interests, typical esports punters are very engaged with non-esports video games, regularly follow various streams, and love cosplay. They are also very switched on to video and music content, tend to follow sports (especially football), and are often techno-geeks with a passion for travel and social media.
Discussing the findings, Paul Brel, Head of Communications at Livestream, LOOT.BET's operating company, explained:
"The difference between esports bettors and traditional bookmakers' clients is huge, and the matter is not just – and not even so much – in the age gap which in itself implies certain distinctions.
"Esports fans breathe cutting-edge technologies; they are very mobile, yet so involved with the community; they are more likely to rely on their knowledge and skills rather than on luck; for them, esports is not just a hobby but a lifestyle – which you wouldn't say about a regular classic sports bettor. We believe that only those operators who understand this and try to find an approach to this specific audience, which is very new to the betting industry, have a chance to succeed in the esports betting market."
Esports bettors love live and love mobile
In terms of esports betting trends, LOOT.BET is seeing the rapid growth of live betting and the continued migration from desktop to mobile devices. To give a sense of the shift, over the course of 2019 the share of live bets jumped from 52% to 75%, while mobile traffic rocketed from 50% to nearly 70%.
Esports bettors are spending more money, more often
Another clear trend is esports punters betting more money, and betting more frequently. In 2019 the average number of bets per user, per month, across all disciplines increased by 11%. The title seeing the biggest increase, at 15%, was Counter-Strike: Global Offensive, while the other games from the "big three", League of Legends and Dota 2, registered increases of 10% and 6% respectively. Bet size over the year increased even more dramatically – 20% across all disciplines, breaking down to 24% for League of Legends, 22% for Counter-Strike: Global Offensive, and 15% for Dota 2.
"We associate the simultaneous rise in the frequency and size of bets with several factors. Firstly, esports betting is becoming a key hobby, on which one is ready to spend significant money, for more and more people. Secondly, the esports audience's trust in betting is increasing, and so is their willingness to risk larger sums.
"And naturally, the rise is determined by the extension of the noteworthy matches pool and development of betting lines – which refers to the whole esports betting industry. There is a bold assumption that in 10-20 years, esports will catch-up with classic sports by volumes of bets, and, considering the foregoing as well as the fast esports audience expansion, we treat this forecast as an eligible one", commented Paul Brel.
The research is based on LOOT.BET's internal statistics and an email poll of customers.
Five Formula 1 drivers confirmed for second Virtual Grand Prix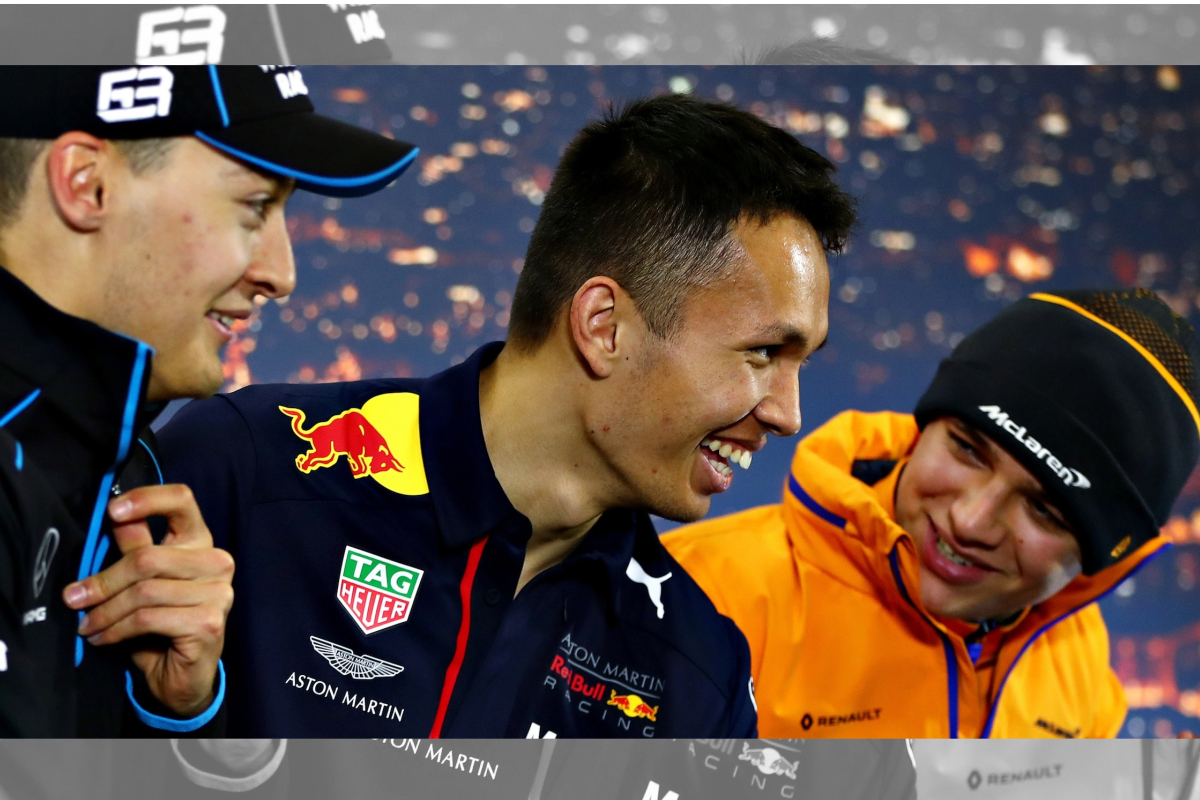 Reading Time:
2
minutes
Current Formula 1 drivers Charles Leclerc, Alex Albon, George Russell, Lando Norris and Nicholas Latifi have all confirmed their participation for the second instalment of the F1 Esports Virtual Grand Prix this weekend.
The F1 quintet will be joined by former driver Johnny Herbert, who finished 13th in the inaugural race in Bahrain, as well as a host of other stars including England's Cricket World Cup Winner, BBC Sports Personality of the Year and Red Bull Athlete Ben Stokes, with more names set to be announced in the coming days.
This weekend's virtual Grand Prix is the second race in the new F1 Esports Virtual Grand Prix series, which gives fans the chance to watch Formula 1 races virtually, despite the ongoing COVID-19 situation.
This weekend's Grand Prix will take place on the Albert Park track, traditionally used for the Australian Grand Prix, on the weekend originally scheduled for Hanoi's inaugural Street Circuit race in Vietnam. The Vietnam circuit is currently not available on the 2019 official F1 video game so drivers will show off their skills on the Albert Park circuit. Drivers will join the race remotely, with a host broadcast live from the Gfinity Esports Arena from 8:00pm (BST) on Sunday April 5.
The broadcast which will be available on the official Formula 1 YouTube, Twitch and Facebook channels, is expected to run for 1 hour 30 minutes, with a qualifying period where grid positions will be determined based on the drivers' fastest lap time, followed by a 28-lap race. The Virtual Grand Prix will also be broadcast live with international broadcast partners including in the UK on Sky Sports F1 and Sky Sports Main Event.
Due to the wide variety of gaming skill levels amongst the drivers, game settings will be configured in such a way to encourage competitive and entertaining racing. This includes running equal car performance with fixed setups, reduced vehicle damage, and optional anti-lock brakes and traction control for those less familiar with the game.
After the virtual Vietnam Grand Prix is over, a special F1 Esports Pro Exhibition race featuring esports gamers will follow from 9:30pm (BST). The broadcast will be available on the official Formula 1 YouTube, Twitch and Facebook channels as well as selected TV broadcasters and is expected to run for 1 hour.
Julian Tan, Head of Digital Business Initiatives and Esports said: "Following the massive success of the F1 Esports Virtual Bahrain Grand Prix, we are thrilled to be able to come back online again this weekend to provide fans with some racing action. A star-studded grid is shaping up with our F1 stars – past, present and future – as well as huge names in sports and entertainment. We look forward to providing some light relief through esports as we all navigate through these difficult times together, where our fans can engage with our sport in a different but familiar way."