Association of Gaming Equipment Manufacturers (AGEM) Releases May 2018 Index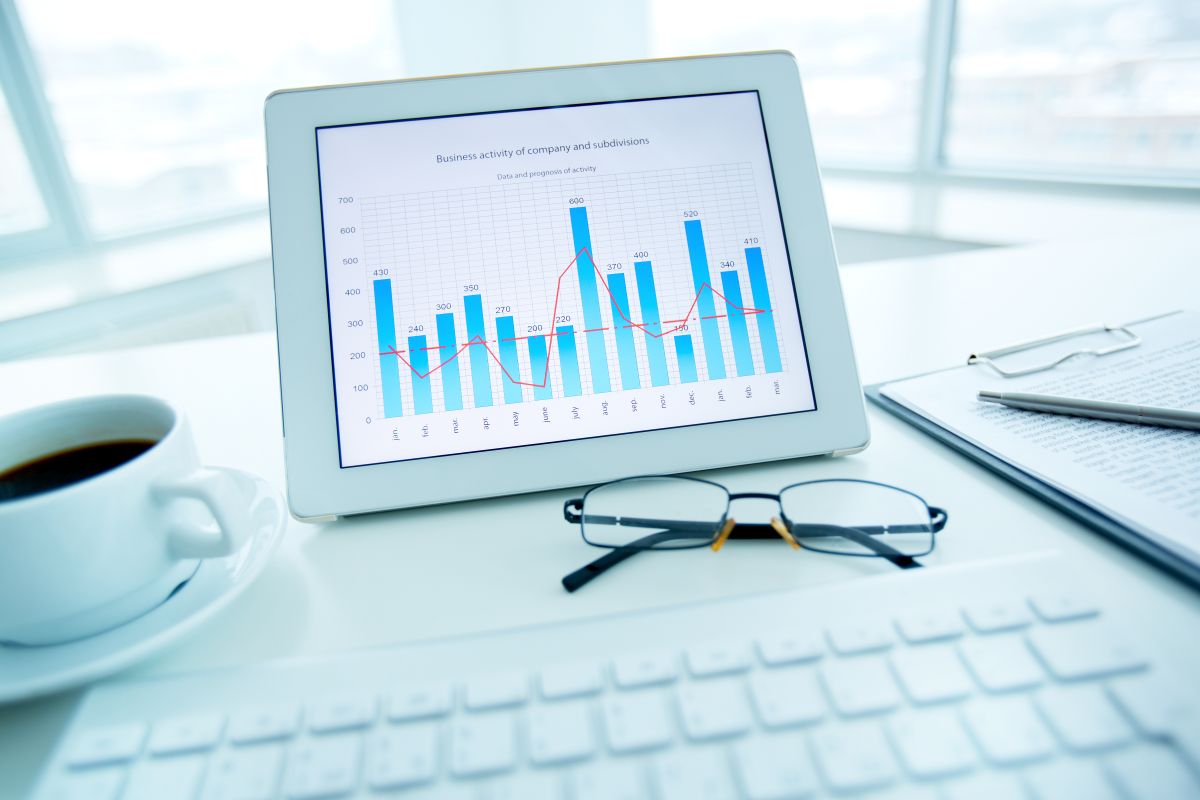 Reading Time:
5
minutes
LAS VEGAS, June 07, 2018 (GLOBE NEWSWIRE) — The AGEM Index continued to grow positively in May 2018, building upon last month's encouraging trends. The composite index finished the month at 554.05 points, a gain of 22.72 points or 4.28 percent, compared to April 2018. The AGEM Index reported a year-over-year increase for the 32nd consecutive month and has climbed 163.87 points, or 42.00 percent, since May 2017.
During the latest period, seven of the 13 global gaming equipment manufacturers reported month-to-month increases in stock price. Six manufacturers reported decreases in stock price during the month.
The April performance of the AGEM Index paralleled the three major stock market indexes. The S&P 500 reported a month-to-month increase of 2.16 percent to 2,705.27. The Dow Jones Industrial Average increased 1.05 percent to 24,415.84, while the NASDAQ increased 5.32 percent during the period to 7,442.12.
Positive contributors to the May 2018 AGEM Index included the following:
Aristocrat Leisure Limited (ASX:ALL) contributed 24.94 points due to a 12.01 percent increase in stock price to AU$30.04.
Scientific Games Corporation (SGMS) reported an 11.26 percent increase in stock price to $59.30, contributing 8.34 points.
Selected negative contributors included the following:
With its stock price falling 11.78 percent to $24.94, International Game Technology PLC (IGT) contributed negative 8.25 points.
Konami Corp. (TYO:9766) reported a 5.02 percent decrease in stock price to ¥5,110, contributing negative 3.99 points
Infographics accompanying this announcement are available at:
http://www.globenewswire.com/NewsRoom/AttachmentNg/1a7d82a9-872e-4ac4-81df-f6241262ae80
http://www.globenewswire.com/NewsRoom/AttachmentNg/456cf91e-6c5d-4db6-8c4f-85508ef4bc16
During the past month, Agilysys (AGYS) released results for its fiscal year ending in March 2018. Net revenues decreased by 0.2 percent from the prior year, dropping $318,000 to $127.4 million. Gross profit increased by $632,000, or 1.0 percent. The increase in gross profit is attributable to a $950,000 decrease in the company's cost of goods sold.  During this fiscal year, the company achieved a gross profit margin of 50.6 percent, up from 50.0 percent in the prior year.
TransAct Technologies (TACT) released its first quarter results for the three months ending March 2018. During this period, net sales decreased $1.8 million, or 12.9 percent, on a year-over-year basis to $12.2 million. Despite the significant drop in net sales, gross profit margins improved substantially on a year-over-year basis. For the first quarter of 2018, the company's gross profit margin was 47.9 percent, up from 43.5 percent for the same period last year. In May, the company reached an agreement with Asia Pioneer Entertainment Limited to distribute TransAct's ticket-in, ticket-out printers in Macau, the Philippines, Taiwan and China.
Gaming Partners International Corporation (GPIC) also released its quarterly results for the period ending March 2018. Revenues decreased by 1.2 percent on a year-over-year basis, dropping from $18.9 million to $18.7 million. Additionally, gross profits decreased from $5.8 million to $4.9 million, a 15.2 percent decline. As a consequence of this decline, the company's gross profit margin also fell to 26.4 percent to 30.8 percent. Operating income fell dramatically during this period due to a substantial uptick in research and development expenses. Research and development expenses increased from $300,000 for this period last year to $1.0 million this year. This increase was due to payments made to BrainChip Holdings Limited and Xuvi, LLC for the joint development of a table management and analytics platform. This platform will be designed to improve the efficiency of table games, reduce the risk of fraudulent behavior and provide player behavior analysis.
Since its initial public offering, PlayAGS Inc. (AGS) has delivered strong financial performance, as demonstrated by the company's financial results for the first quarter since it completed the offering. On a year-over-year basis, total revenues increased 35.8 percent, growing from $47.8 million to $64.9 million. Operating income, however, remained largely flat due to a $17.0 million increase in operating expenses, which largely consisted of a $6.5 million year-over-year increase in selling, general and administrative costs, a $3.5 million year-over-year increase in cost of equipment sales and a $3.3 million year-over-year increase in research and development expenses. Additionally, the stock has been so popular that the company completed a secondary public offering in May 2018.
The AGEM Index
The Association of Gaming Equipment Manufacturers (AGEM) produces the monthly AGEM Index that comprises 13 global gaming suppliers throughout the world. A total of eight suppliers are based in the United States and are listed on the NYSE, Nasdaq or OTC market, while two trade on the Australian exchange, one on the Tokyo exchange, and another trades on the Taiwan OTC exchange. The index is computed based on the month-end stock price (adjusted for dividends and splits) of each company and weighted based on approximation of market capitalization. Market capitalizations for manufacturers trading on foreign exchanges have been converted to US dollar-equivalents as of month-end for comparability purposes. The AGEM Index is based on a 100-point value as of January 2005.
About AGEM
AGEM is an international trade association representing manufacturers of electronic gaming devices, systems, lotteries, and components for the gaming industry. The Association works to further the interests of gaming equipment manufacturers throughout the world. Through political action, tradeshow partnerships, information dissemination and good corporate citizenship, the members of AGEM work together to create benefits for every company within the organization. Together, AGEM and its member organizations have assisted regulatory commissions and participated in the legislative process to solve problems and create a positive business environment.
AGEM Index
The AGEM index and overview is prepared by Applied Analysis (AA). AA is a Nevada-based advisory services firm providing consultation services for public and private entities. The company utilizes extensive experience in economics, information technology and finance to provide a wide range of services, including urban economic consulting, financial advisory services, market analysis, public policy analysis, hospitality industry and gaming consulting, and information system and technology consulting.
AGEM Membership Roster
AGEM Gold Members: AGS, Ainsworth Game Technology, Aristocrat Technologies, Everi, International Game Technology (IGT), Konami Gaming, Merkur Gaming, NOVOMATIC Group, Scientific Games and Sega Sammy Creation
AGEM Silver Members: Action Gaming, Aruze Gaming America, Betson Enterprises, Casino Technology, Crane Payment Innovations (CPI), Gaming Partners International (GPI), Inspired Gaming, JCM Global, Ortiz Gaming, Quixant PLC, Suzo-Happ Group, TCSJohnHuxley, TransAct Technologies, William Hill US and Zitro
AGEM Bronze Members: Abbiati Casino Equipment, Alfastreet, Amatic Industries, APEX gaming, Astro Corp., BetConstruct, Bingotimes Digital Technology, Cammegh Limited, Century Gaming Technologies, Ceronix / GETT, CG Technology (CGT), Cole Kepro International, DR Gaming Technology (DRGT), Euro Games Technology (EGT), Exacta Systems, FBM, Galaxy Gaming, Gamblit Gaming, GameCo, Gaming Arts, Gaming Support, Glory Global Solutions, Grand Vision Gaming, Incredible Technologies, Interblock USA, Intervision Gaming, Jackpot Digital, Jumbo Technology, Matsui Gaming Machine Co., Metronia, PariMAX, Patriot Gaming & Electronics, PDS Gaming, RCT Gaming, Spintec, Table Trac, Vantiv Entertainment Solutions, Wells-Gardner Technologies and Win Systems
AGEM Associate Members: 3M Touch Systems, Adlink Technology, Advantech-Innocore, Agilysys, AMD, ArdentSky, Arrow International, Asimex Global, Atrient, Automated Cashless Systems, Automated Systems America, Inc. (ASAI), Axiomtek, British Group Interactive (BGI), Capco, CardConnect, Carmanah Signs, Casino Screens, Catapult Global, CDC Gaming Reports, CMC Trading Engineering (International) Ltd, Comer Holdings, Comtrade Gaming, Cooper Levenson, Deloitte LLP, Digital Instinct, DiTronics Financial Services, Dominode, Duane Morris LLP, E4 Gaming, EFCOtec Corporation, Eilers & Krejcik Gaming, Elite Gaming Technology, Fantini Research, Finnegan, Henderson, Farabow, Garrett & Dunner, Fox Rothschild, G2 Game Design, Gambling Compliance, Gamesman, Gaming Capital Group, Gaming Specialized Logistics, GAN, Ganlot, Gary Platt Manufacturing, Gasser Chair Company, Genesis Interactive Technologies, GeoComply USA, GET IN Global, Global Gaming Group (G3), Global Gaming Business (GGB) Magazine, Greenberg Traurig, House Advantage, Howard & Howard, Impact Display Solutions, Intel, IPS, James Industries, James Industry Research Group, Jones Walker, JP Morgan Chase, KEY-BAK, Kiron Interactive, Kontron, Lazcano Sámano, Lewis Roca Rothgerber Christie, Lightstone Solutions, Majestic Realty, Millennial Esports, NanoLumens, Olsen Gaming / Spectronix, Outpost Creative, Passport Technology, Patir Casino Seating, Plus Studios, Portilla Ruy-Díaz y Aguilar, Proforma GPS, Regulatory Management Counselors (RMC), Rising Digital, RMMC, RSM US LLP, SAP, SCA Gaming, Shenzhen General Lottery Technology Co., Sightline Payments, Skilled Game Development, Slot Constructor, Southco, Southwest Manufacturing Services, Spin Games, StylGame USA, Taft Stettinius & Hollister, Talent Associates, The Bright Group, The United States Playing Card Company, Touch Dynamic, Touch Embedded Solutions, Tournament One, TOVIS, TraffGen USA, Veridocs, Wells Fargo, Young Electric Sign Company (YESCO) and Zebra Technologies
For More Information, Contact:
Marcus Prater, Executive Director
P.O. Box 50049, Henderson, NV 89016-0049
702.812.6932 |
GAN's Online Gambling Revenue in Pennsylvania Rises in February 2020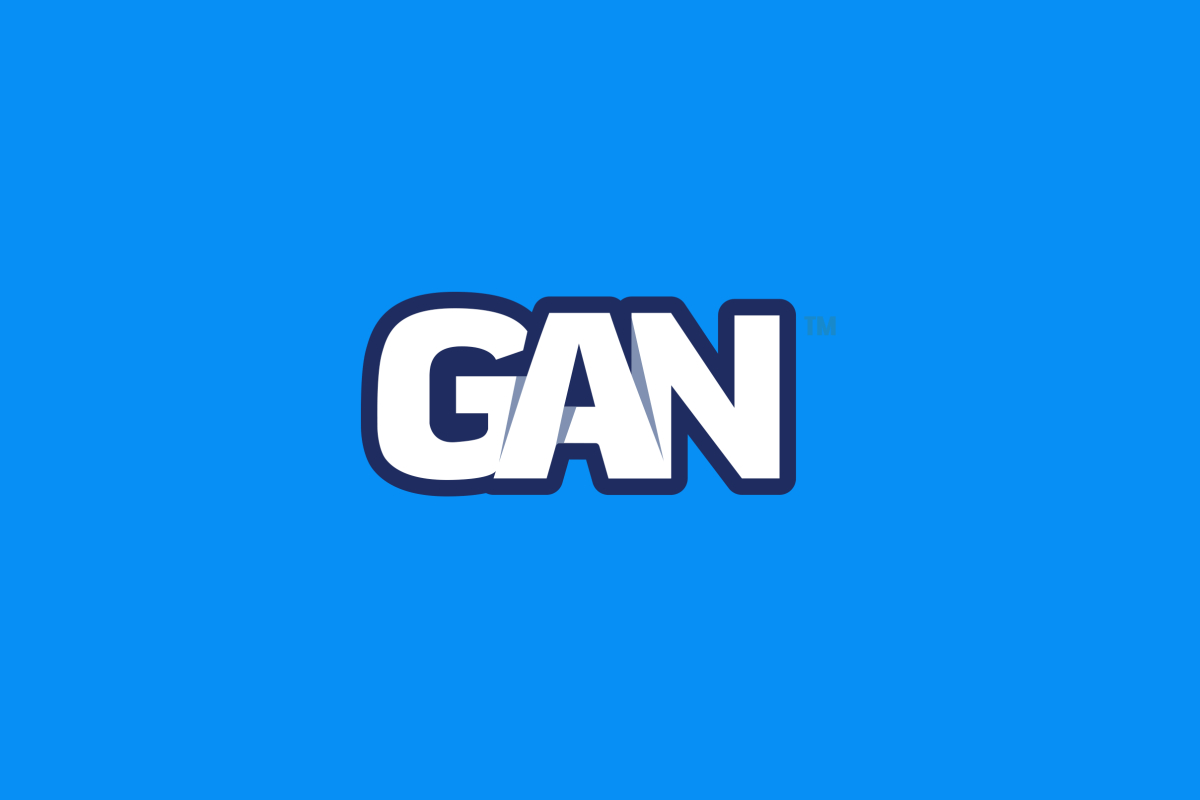 Reading Time:
< 1
minute
GAN plc has updated the market following the publication of Internet gaming and Internet sports betting financial information for the calendar month of February 2020 in Pennsylvania, by the Pennsylvania Gaming Control Board (PGCB).
Internet Gaming Win was $19.5 million in February, reflecting an increase of 39.6% from the prior sequential month. Total Internet Sports Wagering Handle was approximately $294.1 million in February, compared to $308.6 million in January. Internet Sports Wagering Gross Revenues (after payouts) for the month of February were $10.8 million, compared to$26.7 million in January.
Internet Sports Wagering Gross Revenues may vary from month to month due to the payouts for future events occurring months after the original wager was made and unredeemed winning wagers from prior months will become deductible upon redemption in future months.
Scientific Games Statement on COVID-19 Response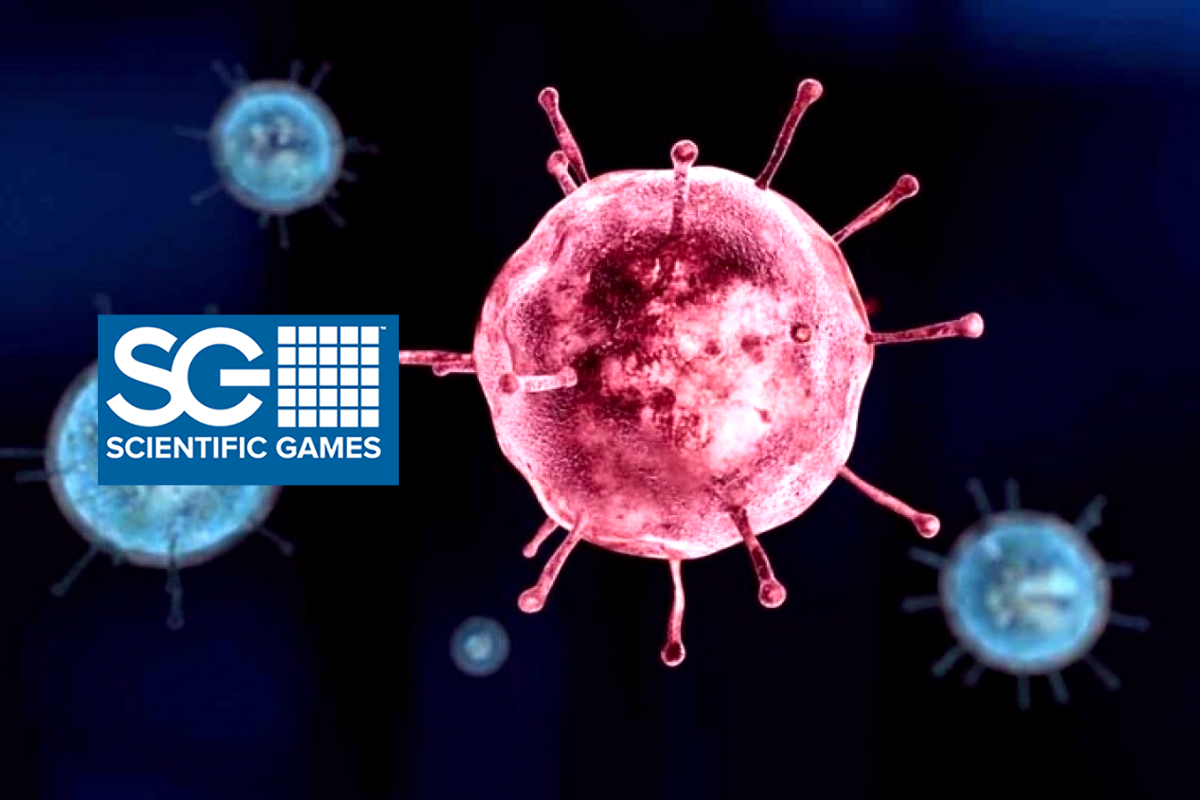 Reading Time:
2
minutes
Scientific Games Corporation is taking essential actions to respond to the global COVID-19 crisis.
Scientific Games CEO Barry Cottle said: "Like many others, our industry is facing unprecedented challenges from the widespread impact of the COVID-19 outbreak. We are working around the clock to take care of our employees, customers, shareholders and other key stakeholders in these difficult times, while providing uninterrupted products and services to those customers who continue to operate. Thankfully, we came into this year with a very strong liquidity position, including substantial capacity under our revolver, and also refinanced our debt, extended our major maturities and lowered our interest expense. We have a diverse portfolio of assets, product and services that uniquely position us to weather this crisis.
We are taking a variety of actions to help ensure that we meet the demands of this outbreak and are ready when the industry begins to recover. I am confident that the measures we are taking now will prepare us to come out of the crisis even stronger than before. And, I have never been prouder to lead a team where everyone is stepping up to help each other, our partners and our Company."
The Company is instituting a number of cost-savings measures to ensure stability for team members and protect the operations of the Company. Some of these measures include workforce hour and pay reductions to preserve as many jobs as possible and furloughs for those support roles that have seen a decrease in industry work. During this challenging time, the executive leadership team has committed to a voluntary 50% salary reduction while Chief Executive Officer Barry Cottle has volunteered a 100% reduction in pay.
We recognize that the temporary furloughs that are made necessary by the impact of COVID-19 on our Company create substantial hardship for the furloughed employees and their families. We are establishing a Hardship Relief Fund to provide short-term assistance to those employees and their immediate families who incur unexpected and onerous personal, family, or living expenses as a result of the COVID-19 crisis. The Company, Barry Cottle and several other senior executives will be making contributions to the fund.
Scientific Games is committed to supporting our customers in this crisis by continuing to provide quality, secure products and services to partners across lottery, iGaming, sports betting and land-based casinos. In addition, SciPlay continues to publish free-to-play apps for players to enjoy.
Scientific Games leadership will continue to evaluate this rapidly-evolving situation and assess the duration of cost-savings measures based on the continuing impact of COVID-19.
© 2020 Scientific Games Corporation. All rights reserved.
About Scientific Games:
Scientific Games Corporation (NASDAQ: SGMS) is a world leader in entertainment offering dynamic games, systems and services for casino, lottery, social gaming, online gaming and sports betting. Scientific Games offers the gaming industry's broadest and most integrated portfolio of game content, advanced systems, cutting-edge platforms and professional services. Committed to responsible gaming, Scientific Games delivers what customers and players value most: trusted security, engaging entertainment content, operating efficiencies and innovative technology. For more information, please visit scientificgames.com.
SOURCE Scientific Games Corporation
Oklahoma Indian Gaming Association Chairman Rejects Governor's Offer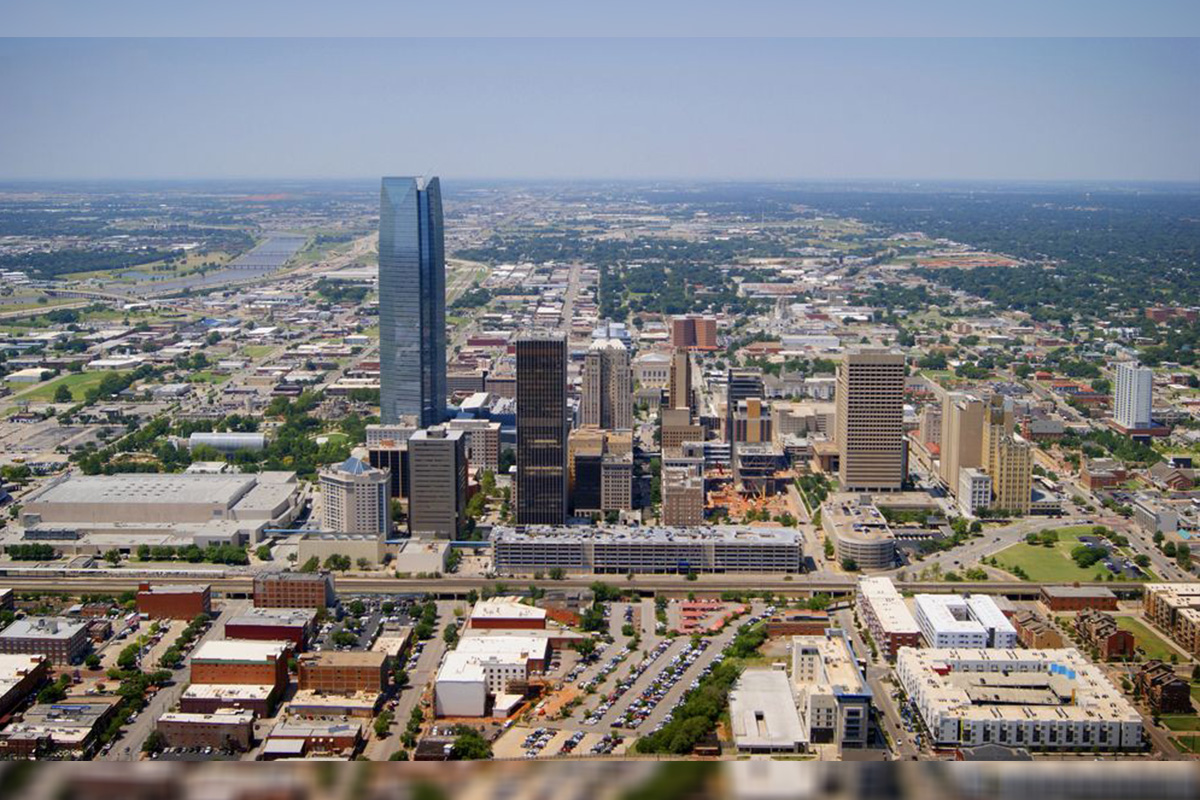 Reading Time:
< 1
minute
Matthew Morgan, chairman of the Oklahoma Indian Gaming Association, has rejected Gov. Kevin Stitt's latest casino gambling offer and accused the governor of attempting to take advantage of the tribes during the COVID-19 outbreak.
Morgan termed the governor's offer as "yet another unsuccessful attempt to divide the tribes."
"The letter confirms the real intent of Governor Stitt is to destroy the tribal interest outlined in the existing compacts. The tribal leaders who received the letter reject the proposal as disrespectful and disingenuous," Morgan said.
Steve Mullins, one of Stitt's outside attorneys, wrote in a letter to the tribal leaders that the Corona pandemic has changed the landscape for tribal and non-tribal governments.
"Now more than ever is the time for us to stand together," Mullins wrote.
Included with the letter is the proposed new compact, which would require tribes to pay a flat 5% fee on gambling revenue and authorise both the tribe and the state to offer sports gambling, Morgan said.
The compact would also vest more power with the state to interfere in tribal casino operations, such as approval of casino vendors and installation of a minimum number of electronic machines in casino floor.
"This compact is a huge power grab for his office," Morgan said.