Association of Gaming Equipment Manufacturers (AGEM) Releases May 2018 Index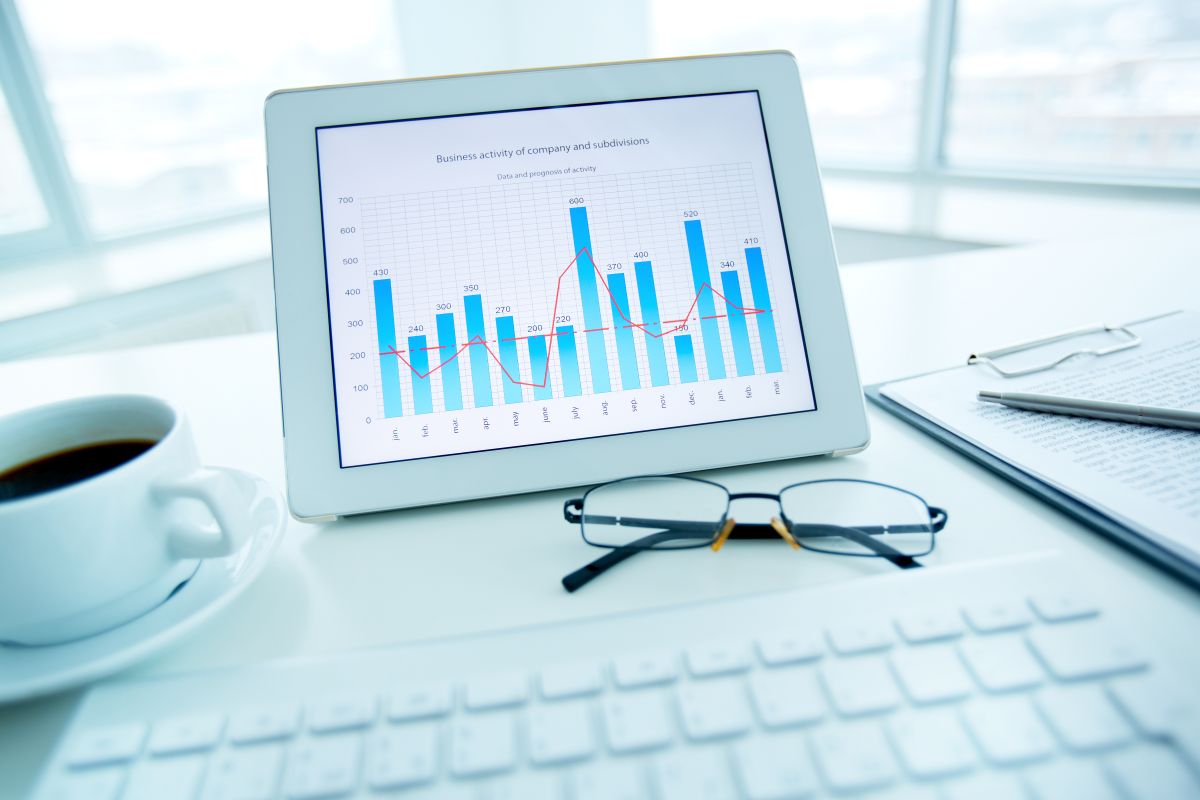 Reading Time:
5
minutes
LAS VEGAS, June 07, 2018 (GLOBE NEWSWIRE) — The AGEM Index continued to grow positively in May 2018, building upon last month's encouraging trends. The composite index finished the month at 554.05 points, a gain of 22.72 points or 4.28 percent, compared to April 2018. The AGEM Index reported a year-over-year increase for the 32nd consecutive month and has climbed 163.87 points, or 42.00 percent, since May 2017.
During the latest period, seven of the 13 global gaming equipment manufacturers reported month-to-month increases in stock price. Six manufacturers reported decreases in stock price during the month.
The April performance of the AGEM Index paralleled the three major stock market indexes. The S&P 500 reported a month-to-month increase of 2.16 percent to 2,705.27. The Dow Jones Industrial Average increased 1.05 percent to 24,415.84, while the NASDAQ increased 5.32 percent during the period to 7,442.12.
Positive contributors to the May 2018 AGEM Index included the following:
Aristocrat Leisure Limited (ASX:ALL) contributed 24.94 points due to a 12.01 percent increase in stock price to AU$30.04.
Scientific Games Corporation (SGMS) reported an 11.26 percent increase in stock price to $59.30, contributing 8.34 points.
Selected negative contributors included the following:
With its stock price falling 11.78 percent to $24.94, International Game Technology PLC (IGT) contributed negative 8.25 points.
Konami Corp. (TYO:9766) reported a 5.02 percent decrease in stock price to ¥5,110, contributing negative 3.99 points
Infographics accompanying this announcement are available at:
http://www.globenewswire.com/NewsRoom/AttachmentNg/1a7d82a9-872e-4ac4-81df-f6241262ae80
http://www.globenewswire.com/NewsRoom/AttachmentNg/456cf91e-6c5d-4db6-8c4f-85508ef4bc16
During the past month, Agilysys (AGYS) released results for its fiscal year ending in March 2018. Net revenues decreased by 0.2 percent from the prior year, dropping $318,000 to $127.4 million. Gross profit increased by $632,000, or 1.0 percent. The increase in gross profit is attributable to a $950,000 decrease in the company's cost of goods sold.  During this fiscal year, the company achieved a gross profit margin of 50.6 percent, up from 50.0 percent in the prior year.
TransAct Technologies (TACT) released its first quarter results for the three months ending March 2018. During this period, net sales decreased $1.8 million, or 12.9 percent, on a year-over-year basis to $12.2 million. Despite the significant drop in net sales, gross profit margins improved substantially on a year-over-year basis. For the first quarter of 2018, the company's gross profit margin was 47.9 percent, up from 43.5 percent for the same period last year. In May, the company reached an agreement with Asia Pioneer Entertainment Limited to distribute TransAct's ticket-in, ticket-out printers in Macau, the Philippines, Taiwan and China.
Gaming Partners International Corporation (GPIC) also released its quarterly results for the period ending March 2018. Revenues decreased by 1.2 percent on a year-over-year basis, dropping from $18.9 million to $18.7 million. Additionally, gross profits decreased from $5.8 million to $4.9 million, a 15.2 percent decline. As a consequence of this decline, the company's gross profit margin also fell to 26.4 percent to 30.8 percent. Operating income fell dramatically during this period due to a substantial uptick in research and development expenses. Research and development expenses increased from $300,000 for this period last year to $1.0 million this year. This increase was due to payments made to BrainChip Holdings Limited and Xuvi, LLC for the joint development of a table management and analytics platform. This platform will be designed to improve the efficiency of table games, reduce the risk of fraudulent behavior and provide player behavior analysis.
Since its initial public offering, PlayAGS Inc. (AGS) has delivered strong financial performance, as demonstrated by the company's financial results for the first quarter since it completed the offering. On a year-over-year basis, total revenues increased 35.8 percent, growing from $47.8 million to $64.9 million. Operating income, however, remained largely flat due to a $17.0 million increase in operating expenses, which largely consisted of a $6.5 million year-over-year increase in selling, general and administrative costs, a $3.5 million year-over-year increase in cost of equipment sales and a $3.3 million year-over-year increase in research and development expenses. Additionally, the stock has been so popular that the company completed a secondary public offering in May 2018.
The AGEM Index
The Association of Gaming Equipment Manufacturers (AGEM) produces the monthly AGEM Index that comprises 13 global gaming suppliers throughout the world. A total of eight suppliers are based in the United States and are listed on the NYSE, Nasdaq or OTC market, while two trade on the Australian exchange, one on the Tokyo exchange, and another trades on the Taiwan OTC exchange. The index is computed based on the month-end stock price (adjusted for dividends and splits) of each company and weighted based on approximation of market capitalization. Market capitalizations for manufacturers trading on foreign exchanges have been converted to US dollar-equivalents as of month-end for comparability purposes. The AGEM Index is based on a 100-point value as of January 2005.
About AGEM
AGEM is an international trade association representing manufacturers of electronic gaming devices, systems, lotteries, and components for the gaming industry. The Association works to further the interests of gaming equipment manufacturers throughout the world. Through political action, tradeshow partnerships, information dissemination and good corporate citizenship, the members of AGEM work together to create benefits for every company within the organization. Together, AGEM and its member organizations have assisted regulatory commissions and participated in the legislative process to solve problems and create a positive business environment.
AGEM Index
The AGEM index and overview is prepared by Applied Analysis (AA). AA is a Nevada-based advisory services firm providing consultation services for public and private entities. The company utilizes extensive experience in economics, information technology and finance to provide a wide range of services, including urban economic consulting, financial advisory services, market analysis, public policy analysis, hospitality industry and gaming consulting, and information system and technology consulting.
AGEM Membership Roster
AGEM Gold Members: AGS, Ainsworth Game Technology, Aristocrat Technologies, Everi, International Game Technology (IGT), Konami Gaming, Merkur Gaming, NOVOMATIC Group, Scientific Games and Sega Sammy Creation
AGEM Silver Members: Action Gaming, Aruze Gaming America, Betson Enterprises, Casino Technology, Crane Payment Innovations (CPI), Gaming Partners International (GPI), Inspired Gaming, JCM Global, Ortiz Gaming, Quixant PLC, Suzo-Happ Group, TCSJohnHuxley, TransAct Technologies, William Hill US and Zitro
AGEM Bronze Members: Abbiati Casino Equipment, Alfastreet, Amatic Industries, APEX gaming, Astro Corp., BetConstruct, Bingotimes Digital Technology, Cammegh Limited, Century Gaming Technologies, Ceronix / GETT, CG Technology (CGT), Cole Kepro International, DR Gaming Technology (DRGT), Euro Games Technology (EGT), Exacta Systems, FBM, Galaxy Gaming, Gamblit Gaming, GameCo, Gaming Arts, Gaming Support, Glory Global Solutions, Grand Vision Gaming, Incredible Technologies, Interblock USA, Intervision Gaming, Jackpot Digital, Jumbo Technology, Matsui Gaming Machine Co., Metronia, PariMAX, Patriot Gaming & Electronics, PDS Gaming, RCT Gaming, Spintec, Table Trac, Vantiv Entertainment Solutions, Wells-Gardner Technologies and Win Systems
AGEM Associate Members: 3M Touch Systems, Adlink Technology, Advantech-Innocore, Agilysys, AMD, ArdentSky, Arrow International, Asimex Global, Atrient, Automated Cashless Systems, Automated Systems America, Inc. (ASAI), Axiomtek, British Group Interactive (BGI), Capco, CardConnect, Carmanah Signs, Casino Screens, Catapult Global, CDC Gaming Reports, CMC Trading Engineering (International) Ltd, Comer Holdings, Comtrade Gaming, Cooper Levenson, Deloitte LLP, Digital Instinct, DiTronics Financial Services, Dominode, Duane Morris LLP, E4 Gaming, EFCOtec Corporation, Eilers & Krejcik Gaming, Elite Gaming Technology, Fantini Research, Finnegan, Henderson, Farabow, Garrett & Dunner, Fox Rothschild, G2 Game Design, Gambling Compliance, Gamesman, Gaming Capital Group, Gaming Specialized Logistics, GAN, Ganlot, Gary Platt Manufacturing, Gasser Chair Company, Genesis Interactive Technologies, GeoComply USA, GET IN Global, Global Gaming Group (G3), Global Gaming Business (GGB) Magazine, Greenberg Traurig, House Advantage, Howard & Howard, Impact Display Solutions, Intel, IPS, James Industries, James Industry Research Group, Jones Walker, JP Morgan Chase, KEY-BAK, Kiron Interactive, Kontron, Lazcano Sámano, Lewis Roca Rothgerber Christie, Lightstone Solutions, Majestic Realty, Millennial Esports, NanoLumens, Olsen Gaming / Spectronix, Outpost Creative, Passport Technology, Patir Casino Seating, Plus Studios, Portilla Ruy-Díaz y Aguilar, Proforma GPS, Regulatory Management Counselors (RMC), Rising Digital, RMMC, RSM US LLP, SAP, SCA Gaming, Shenzhen General Lottery Technology Co., Sightline Payments, Skilled Game Development, Slot Constructor, Southco, Southwest Manufacturing Services, Spin Games, StylGame USA, Taft Stettinius & Hollister, Talent Associates, The Bright Group, The United States Playing Card Company, Touch Dynamic, Touch Embedded Solutions, Tournament One, TOVIS, TraffGen USA, Veridocs, Wells Fargo, Young Electric Sign Company (YESCO) and Zebra Technologies
For More Information, Contact:
Marcus Prater, Executive Director
P.O. Box 50049, Henderson, NV 89016-0049
702.812.6932 |
Tim Wilmott Steps Down as Chairman of AGA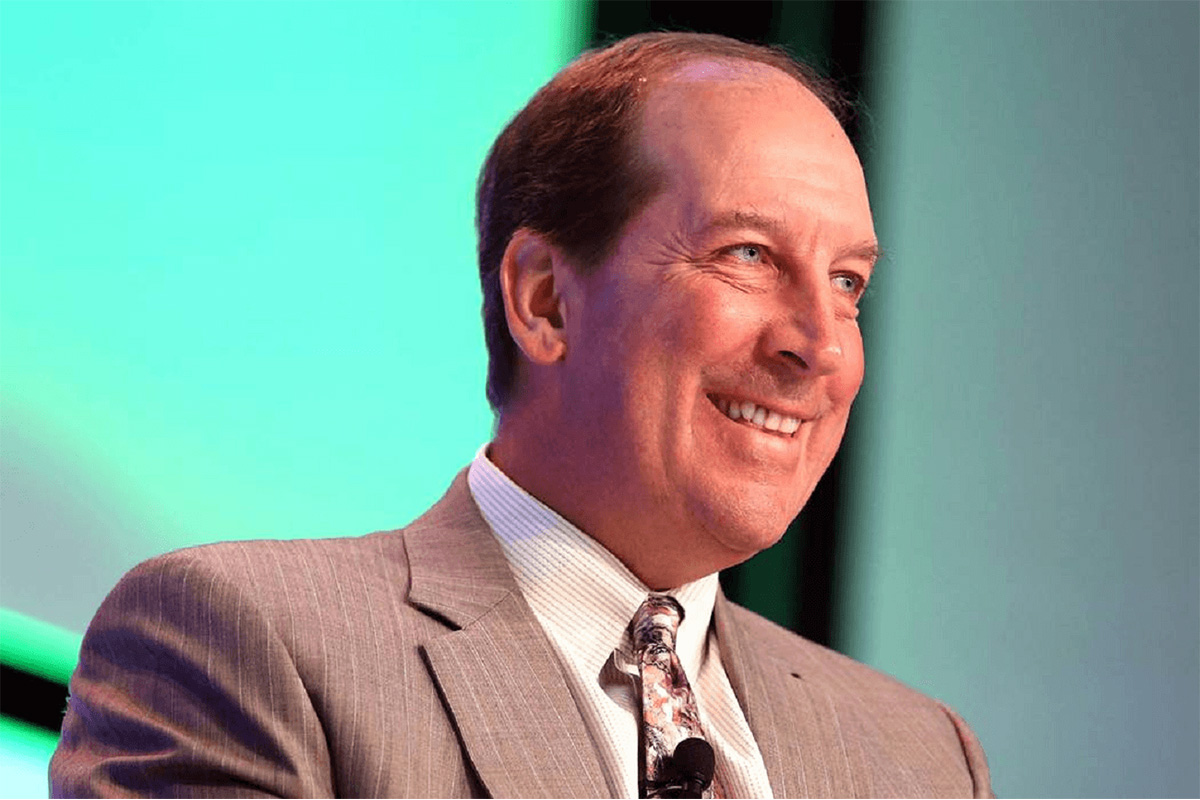 Reading Time:
1
minute
Tim Wilmott has retired from the American Gaming Association as its chairman. The legalisation and expansion of sports betting has been a key marker of Wilmott's term.
He told AGA members: "Once PASPA happened everything changed," referring to a Supreme Court ruling that overturned a ban on sports betting. Since then, 13 states so far have launched legalised sports betting operations in casinos, racetracks and on mobile devices.
Wilmott, CEO of casino company Penn National Gaming, said the industry's relations with the government had become even more important with the advent of sports betting. A bill seeking federal sports betting control is now in the Senate.
Wilmott said that during his tenure and that of his previous chairman, the profile of AGA membership had changed and it had broadened as a result of work headed by CEO Bill Miller and his predecessor.
He was speaking to members at the conclusion of the 2019 G2E trade show that had attracted 30,000 gaming professionals to Las Vegas.
DC Judge Refuses to Halt DC Lottery's Controversial Deal with Intralot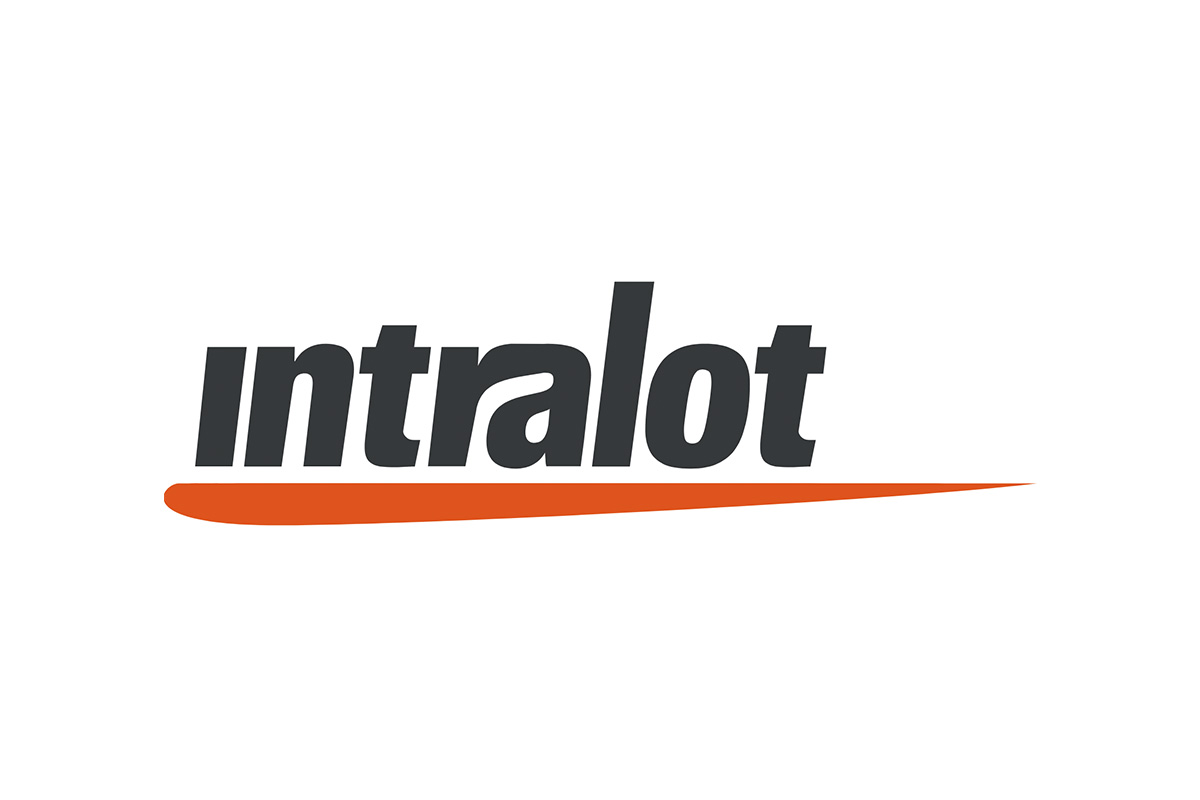 Reading Time:
1
minute
DC Superior Court Judge John Campbell has refused to halt the DC Lottery's controversial deal with tech provider Intralot.
Last month, a different DC judge issued a temporary restraining order on Intralot's deal based on a request by DC resident Dylan Carragher, a software developer who filed a lawsuit to force DC to hold a competitive tender for the betting contract.
Judge Campbell justified his refusal to honour Carragher's injunction request by saying he did not think Carragher's lawsuit will succeed. Campbell added that "it clearly and unquestionably was within the Council's authority" to waive the competitive bidding requirement. Carragher has already indicated that he will appeal Campbell's ruling, so the action now shifts to the DC Court of Appeals.
GAN Reports September 2019 Internet Gambling Growth For Pennsylvania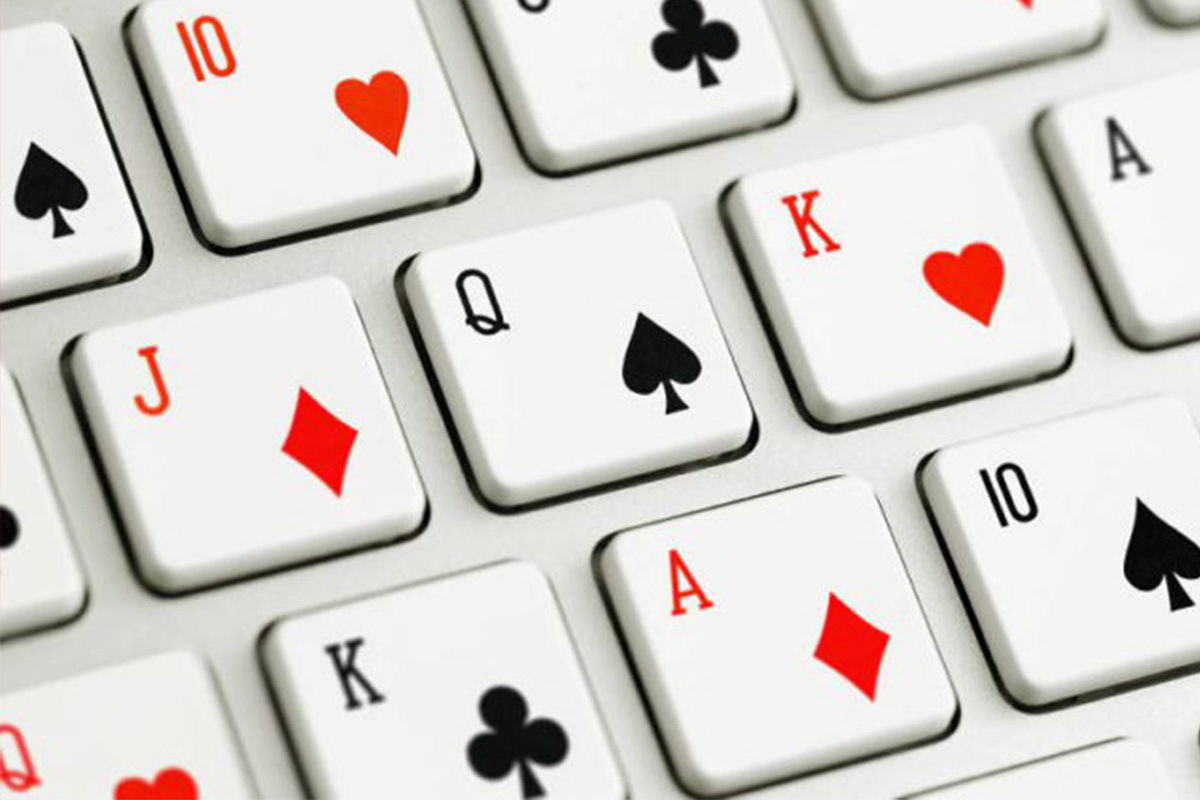 Reading Time:
2
minutes
GAN plc, an award-winning developer and supplier of enterprise-level B2B Internet gambling software, services and online gaming content in the United States, today updated the market following the publication on October 17, 2019, by the Pennsylvania Gaming Control Board ("PGCB") of Internet gaming and Internet sports betting financial information for the calendar month of September 2019 in Pennsylvania.
Highlights from the PGCB include:
Internet Gaming Win was $6.0 million in September, compared to $4.0 million in the prior sequential month, reflecting an increase of 48.2%.
Total Internet Sports Wagering Handle(1) was approximately $153.6 million for the month of September, compared to:
– $83.2 million for the month of August;
– $39.0 million for the month of July; and
– $19.3 million for the month of June.
Internet Sports Wagering Gross Revenues(2) (after payouts) for the month of September were $13.4 million, compared to:
– $6.3 million for the month of August;
– $2.9 million for the month of July; and
– $1.4 million for the month of June.
Gross amount of money accepted in wagers
Internet Sports Wagering Gross Revenues may vary from month to month due to the payouts for future events occurring months after the original wager was made and unredeemed winning wagers from prior months will become deductible upon redemption in future months
This information will be updated and published each month, following publication by the PGCB, in order to enable the investor community to readily monitor growth of Internet gambling in Pennsylvania, which remains a key market for GAN.
About GAN Plc:
GAN is a leading business-to-business ("B2B") supplier of internet gambling software-as-a-service solutions ("SaaS") to the US land-based casino industry. The Company has developed a proprietary internet gambling enterprise software system, GameSTACK™, which it licenses principally to land-based US casino operators as a turnkey technology solution for regulated real-money internet gambling, encompassing internet gaming, internet sports gaming and virtual Simulated Gaming. The Company has also launched digital user acquisition & retention marketing in support of the Internet Casino (https://casino.winstar.com) provided by GAN's Digital Marketing Agency in Tel Aviv, Israel.
GAN is listed on the London Stock Exchange (LSE: GAN).
For more information please visit www.GAN.com.