National Research Group Releases Polling Data On Attitudes Towards Sports Gambling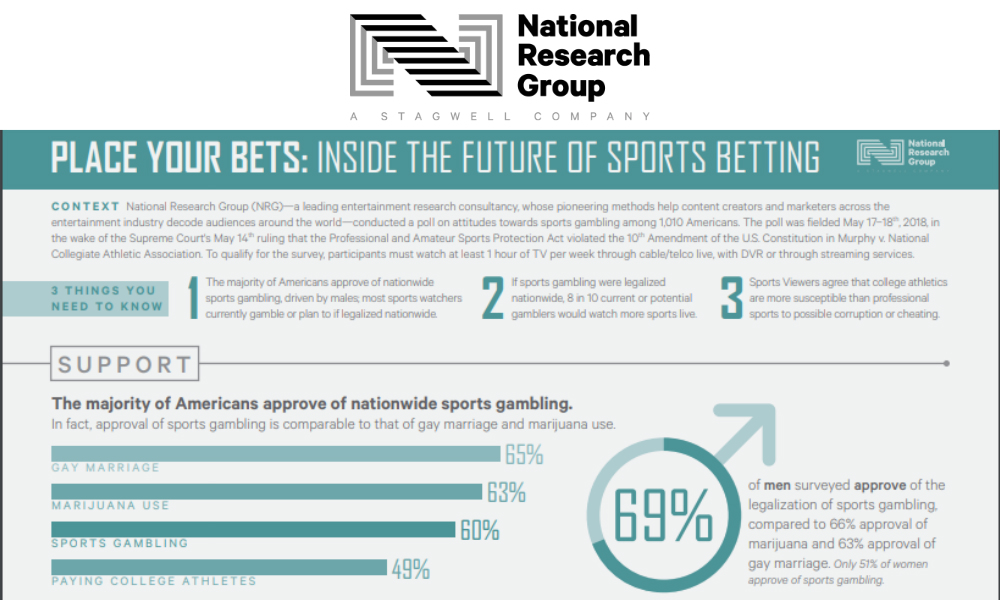 Reading Time:
3
minutes
It's not the Super Bowl, but for many of those who gamble on sports the NBA Finals are also a marquee event. National Research Group (NRG), one of the world's most respected entertainment research and polling companies, providing data and insights to a wide range of FORTUNE 500 companies, conducted a recent poll among 1,010 Americans to determine their attitudes towards sports gambling.
Particularly timely in the wake of the Supreme Court's May 14th ruling that the Professional and Amateur Sports Protection Act violated the 10th Amendment of the U.S. Constitution in Murphy v. National Collegiate Athletic Association, NRG has created an infographic that represents their key findings and captures the society's attitudes regarding the consumption of sports.
"The legalization of sports betting moves it from the shadows to the mainstream of the American sports landscape. Our survey reveals that betting will spur more live viewing and consumption of all sports," said Jon Penn, CEO of National Research Group. "Just as fantasy sports created a nationwide fascination around player statistics, we expect betting lines, futures and odds to become a core fabric of sports coverage and the fan experience."
Behind only the Super Bowl, the NBA Finals are the second most bet upon event in professional sports.
ENTHUSIASM FOR SPORTS GAMBLING
The majority of Americans approve of nationwide sports gambling, particularly for professional sports.
Six in 10 Americans approve of sports gambling. In fact, approval of sports gambling is comparable to sentiment and enthusiasm for leading social issues such as Gay Marriage (65%) and Marijuana Use (63%) and is far more acceptable than other sports-related issues such as Paying College Athletes (49%). Men are far more likely to approve of sports gambling (69%) than women (51%).
More Americans find sports betting more palatable (66% approve) than betting on collegiate and amateur athletics, where only 50% of respondents approve.
Many Sports Viewers are already wagering on sports and would bet more often if legalized nationwide.
In fact, 42% of those who watch sports programming currently wager on games, betting $82 per wager on average. Currently, they are least likely to use online wagering sites offshore. 1 in 5 are in favor of other options such as sports books. Nearly half (46%) expect that they would likely bet more often if gambling were to be legalized nationwide.
For those not currently betting, the opportunity to get in on the action is appealing — 27% of those who watch sports, but don't currently gamble on them, say they would like to bet on sports if it were to become legalized nationwide.
TV CONSUMPTION AND CONTENT
If sports gambling were legalized nationwide, most gamblers agree they would watch more sports
Nearly 8 in 10 (79%) of current and potential gamblers said they would watch more sports live. While they are most likely to watch their favorite sports, the majority said they would additionally watch a greater variety of sports (63%) or watch new sports they didn't follow before (60%).
Both for those currently betting and those who plan to if legalized, NFL is the most appealing target
The NFL and the NBA are the leagues that current betters are most likely to have wagered on, and potential betters would like to bet on in the future. The Super Bowl is the sporting event that both audiences would most like to wager on (76%) followed by the NBA finals (43%). In fact, overall, nearly half (48%) of all gamblers prefer to wager on championship games over regular season or playoff matchups.
When it comes to new content, legal websites/apps to gamble are most in demand
Nearly 9 in 10 current or potential gamblers are interested in legal websites or apps to place bets. Still, 7 in 10 are interested in seeing gambling odds on screen while games are in progress. They are less enthused by podcasts or radio shows that analyze sports betting or commentators discussing gambling during events.
Fox Sports and ESPN best fit with sports gambling related content and NFL is top sport to bet on
Among both current and potential gamblers, Fox Sports and ESPN are seen as the networks that best fit with sports gambling programming.
CONCERNS AROUND GAMBLING
Enthusiasm for sports gambling isn't without impact on the game
With nationwide legalized gambling making it easier to bet on sports, most agree that more people will become addicted to gambling (73%). Further, 7 in 10 say it will be more likely that players or referees will cheat.
Amateur athletics seem more at risk…
Only 3 in 10 say that it will not impact collegiate and amateur sports.
And it's the players that seem most at risk for corruption
For collegiate and amateur sports, 60% of Sports Viewers say that the unpaid athletes would be susceptible to corruption, while a minority of Sports Viewers say that referees or coaches are at risk for cheating (18%).
CONTACT: Steve Elzer, 213-607-3591, steve@elzerassociates.com
Source: National Research Group
Regulated Online Gambling Market Attracts the Attention of Big Players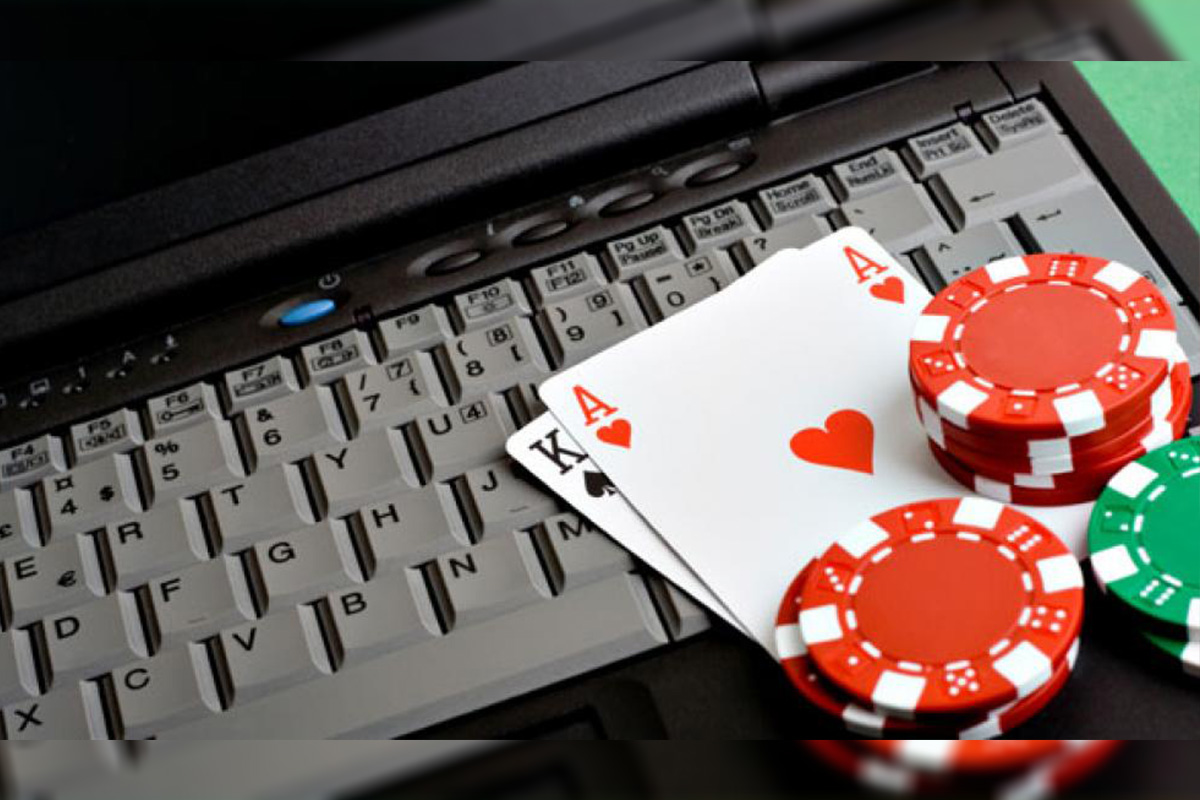 Reading Time:
1
minute
The regulated online gambling market in the U.S. has attracted the attention of many big players, both within and outside the gambling industry. This includes a disproportionate amount of offshore companies, due to the fraught history of online gambling in the states.
Since the advent of the Internet, the federal government and the Justice Department have taken a hostile stance towards online gambling. With the exception of sports betting in recent years, online casino gambling still remains very much within the crosshairs of the government.
Over the years, this has led to the stagnation of the online gambling market in the U.S., with the notable exception of Las Vegas. When you discount the casinos in Atlantic City and Las Vegas, very few homegrown companies are active in the online gambling scene, especially on the tech side of the equation.
In the global market, Europe has stolen a march on everyone else with their more liberal take on regulated online gambling. This has led to the rise of a diverse field of companies looking to enter the newly opened online betting markets in the United States in 2018–19.
Foxwoods Resort Casino Installs Third Interblock Stadium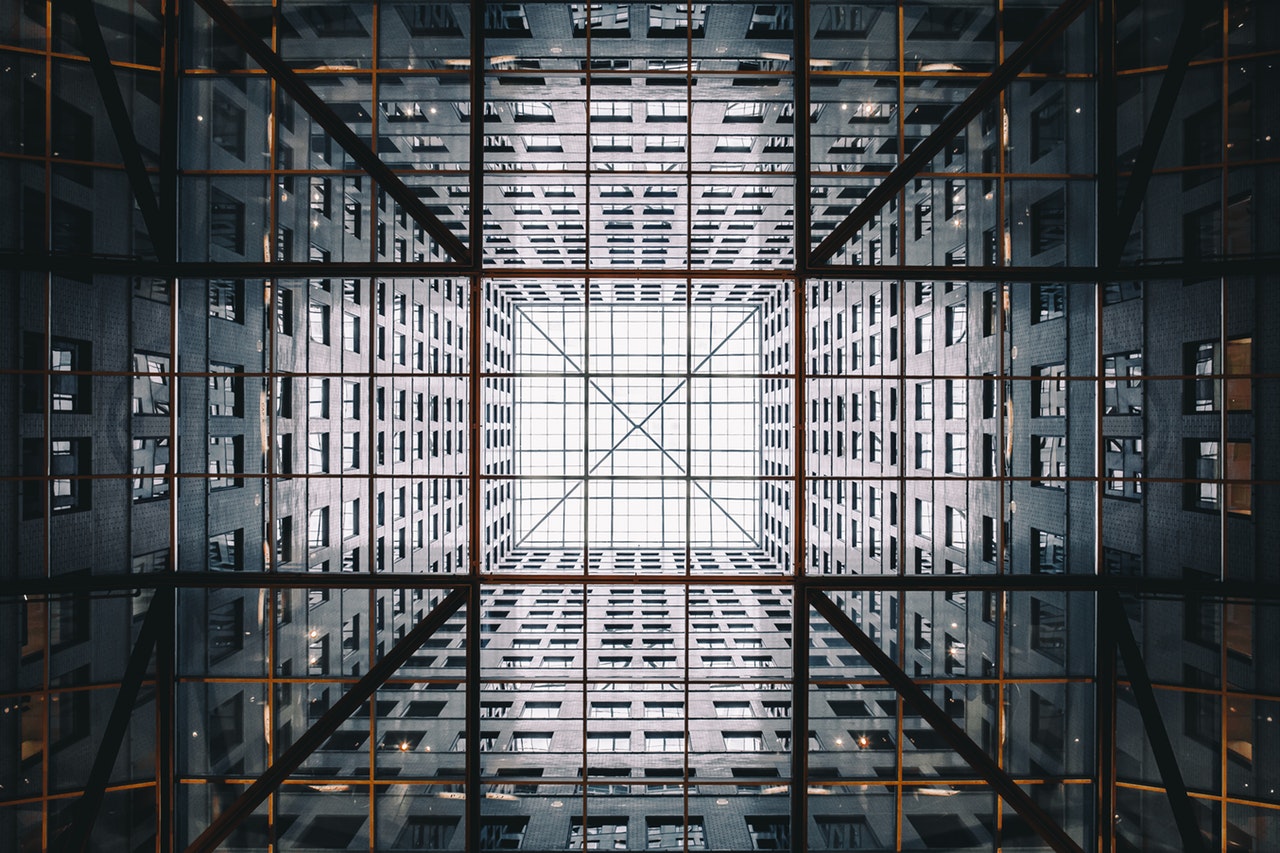 Reading Time:
2
minutes
Luxury gaming manufacturer and electronic table game (ETG) market leader Interblock® announced an expansion of their footprint at Foxwoods Resort Casino, North America's largest resort casino. The most recent addition to the casino is a Diamond dealer assist stadium to the Rainmaker Casino. The expansion takes the product portfolio of Interblock to 85 seats at the property.
John Connelly, CEO of Interblock commented "The executive management team at Foxwoods Resort Casino has always strived to be first when it comes to innovation. The introduction of a third stadium within the same casino is an indication of the financial benefits Foxwoods has realized.
A combination of new players, operational savings, and the ability to increase both handle and hold percentages has proven to bring the incremental EBITDA Foxwoods was looking for. This could have only been achieved with the support of the casino."
Foxwoods Resort Casino was one of the first properties in North America to install the company's award-winning Pulse Arena in 2016, which was branded as PLAY Arena. PLAY Arena is a technological experience that delivers a hybrid of entertainment, gambling, and social interaction. An immersive video wall displays games in play, statistics, and game history. New Interblock technology provides players with the ability to play up to four games simultaneously from a single play station within the stadium including live Multi-hand Blackjack, Roulette, Baccarat and video Craps and Sic Bo.
Performance results from PLAY Arena have encouraged property management to add additional Interblock Stadiums to their casino floor. In addition to PLAY Arena in the Great Cedar Casino, the property will now feature Diamond dealer assist stadiums in both their Rainmaker Casino and Fox Tower Casino. The stadiums consist of 30 and 24 seats respectively and feature live Multi-hand Blackjack, Dual-shoe Baccarat and Roulette. Interblock stadium solutions allow operators to easily transform a dealer assisted stadium into a fully automated stadium, ensuring that the section of the casino floor is always active and able to generate constant revenue even when live dealers are not present. The live dealer tables are equipped with an easy to use dealer console and a camera that allows players to view the live gameplay from their play station screen in addition to the large LCD displays above. Play stations are also equipped with brilliant high-definition graphics offering side bets, trends, game rules and a strategy card for Blackjack.
Wayne Theiss, Vice President Table Games at Foxwoods Resort Casino said "We are very excited about our continued partnership with Interblock. Our recently expanded footprint is a testament to the tremendously successful performance of their units on our floor."
Scientific Games, Big Time Gaming and Golden Nugget Bring Online Content to New Jersey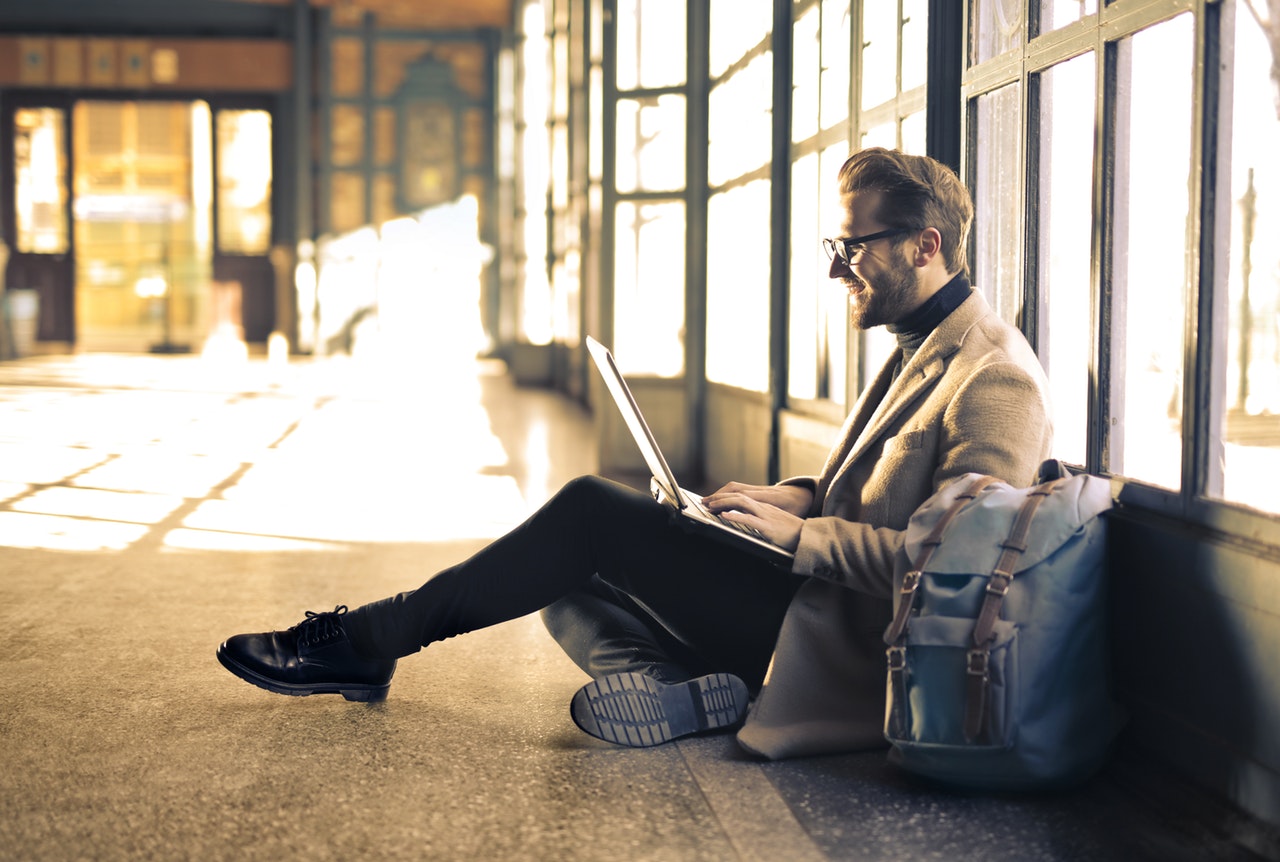 Reading Time:
4
minutes
Scientific Games Corporation (NASDAQ: SGMS) ("Scientific Games") ramped up its online presence in New Jersey through a new launch that sees Big Time Gaming ("BTG") content available via its Open Gaming System ("OGS") with Golden Nugget Online Casino ("Golden Nugget").
BTG is one of Scientific Games' top-performing network partners in the UK and European markets; this partnership brings their content to the growing U.S. space backed by the renowned OGS platform, beginning with Golden Nugget. The launch reimagines play by giving Golden Nugget an entire library of BTG and Scientific Games content, including games that use the massively popular Megaways™ mechanic like the blockbuster slot Bonanza, available at launch next week.
Nik Robinson, BTG CEO, said: "Our content and Scientific Games' platform make for a perfect New Jersey offering. The U.S. digital gaming market is gaining traction, and we're excited to provide Golden Nugget's players with our growing library of innovative titles."
Expanding on its strong partnership in Europe with BTG, this launch underpins the reliability and impact of the OGS platform, which brings thousands of games to operators with a single, easy integration. Golden Nugget now has access to a revolutionary portfolio of game content that brings together two of the industry's creative forces.
Dylan Slaney, SVP Casino and Platforms for SG Digital, said: "Our CONNECT partner program gives developers and innovators the opportunity to offer their content to more players than ever before via one seamless integration, and this launch is a perfect example. By leveraging BTG's innovative prowess, our strong game brands (both licensed and proprietary), and Golden Nugget's loyal audience, we've created a truly unprecedented gaming ecosystem for New Jersey players."
"Golden Nugget Casino leads the New Jersey market with the largest portfolio of slot games," said  Thomas Winter, Senior Vice President and General Manager, Golden Nugget Online Casino. "Working with Scientific Games and Big Time Gaming to bring these innovative Megaways™ slot games to the U.S. provides our growing player base an exclusive first look at these games that are pioneering the online slots industry."
Megaways™ is a trademark owned by Big Time Gaming. Used with permission. All rights reserved.
© 2019 Scientific Games Corporation. All rights reserved.
About Scientific Games
Scientific Games Corporation (NASDAQ: SGMS) is a world leader in gaming entertainment offering the industry's broadest and most integrated portfolio of game content, advanced systems, cutting-edge platforms and professional services. Scientific Games is #1 in technology-based gaming systems, digital real-money gaming and sports betting platforms, casino table games and utility products and lottery instant games, and a leading provider of games, systems and services for casino, lottery and social gaming. Committed to responsible gaming, Scientific Games delivers what customers and players value most: trusted security, engaging entertainment content, operating efficiencies and innovative technology. For more information, please visit www.scientificgames.com.
Scientific Games Contacts
Corporate Communications:
Scientific Games:  Susan Cartwright +1 702-532-7981
Vice President, Corporate Communications
susan.cartwright@scientificgames.com
 Investor Relations:
Scientific Games:  Michael Quartieri +1 702-532-7658
Executive Vice President and Chief Financial Officer
About Big Time Gaming:

Big Time Gaming is the thought leader in slot development, providing the world's largest online casino operators with its revolutionary OMNI product range. Big Time Gaming continues to lead the charge with games such as Bonanza and Extra Chilli breaking records in turnover and topping the European iGaming charts. With its first branded release Who Wants to be a Millionaire, Big Time Gaming has a growing portfolio of innovative slots and games available through Scientific Games, Microgaming and now Relax.
About Golden Nugget Atlantic City
The Golden Nugget Atlantic City, located on Frank S. Farley Marina is a premier resort destination, offering guests more than 740 rooms and suites. The entire property went through a $150 million complete renovation 5 years ago and has taken on a fresh, modern look to include a high-energy casino featuring the most popular slot and video poker machines, table games, and poker room; nightly entertainment, new bars and lounges, Haven Nightclub, stylish retail offerings, as well as Landry's signature world-class restaurants such as Chart House and Vic & Anthony's Steakhouse; a luxury spa and salon; and H20 poolside lounge. The Golden Nugget has already established strong brand recognition worldwide with locations in Las Vegas and Laughlin, NV, Biloxi, MS and Lake Charles, Louisiana.
Launched in November 2013, GoldenNuggetCasino.com offers the best user experience to New Jersey online and mobile real-money gaming players. Supported by the largest selection of games for both desktop and mobile players, a user-friendly interface and a world-class Customer Service, GoldenNuggetCasino.com was voted Operator of the Year in 2015, 2016 and 2017 at the iGaming North America Awards and Operator of the Year 2017, 2018 and 2019 at the EGR North America Awards.
Forward-Looking Statements
In this press release, Scientific Games makes "forward-looking statements" within the meaning of the U.S. Private Securities Litigation Reform Act of 1995. Forward-looking statements can be identified by words such as "will," "may," and "should." These statements are based upon management's current expectations, assumptions and estimates and are not guarantees of timing, future results or performance. Therefore, you should not rely on any of these forward-looking statements as predictions of future events. Actual results may differ materially from those contemplated in these statements due to a variety of risks and uncertainties and other factors, including those factors described in our filings with the SEC, including Scientific Games' current reports on Form 8-K, quarterly reports on Form 10-Q and its latest annual report on Form 10-K filed with the SEC on February 28, 2019 (including under the headings "Forward-Looking Statements" and "Risk Factors"). Forward-looking statements speak only as of the date they are made and, except for Scientific Games' ongoing obligations under the U.S. federal securities laws, Scientific Games undertakes no obligation to publicly update any forward-looking statements whether as a result of new information, future events or otherwise.