National Research Group Releases Polling Data On Attitudes Towards Sports Gambling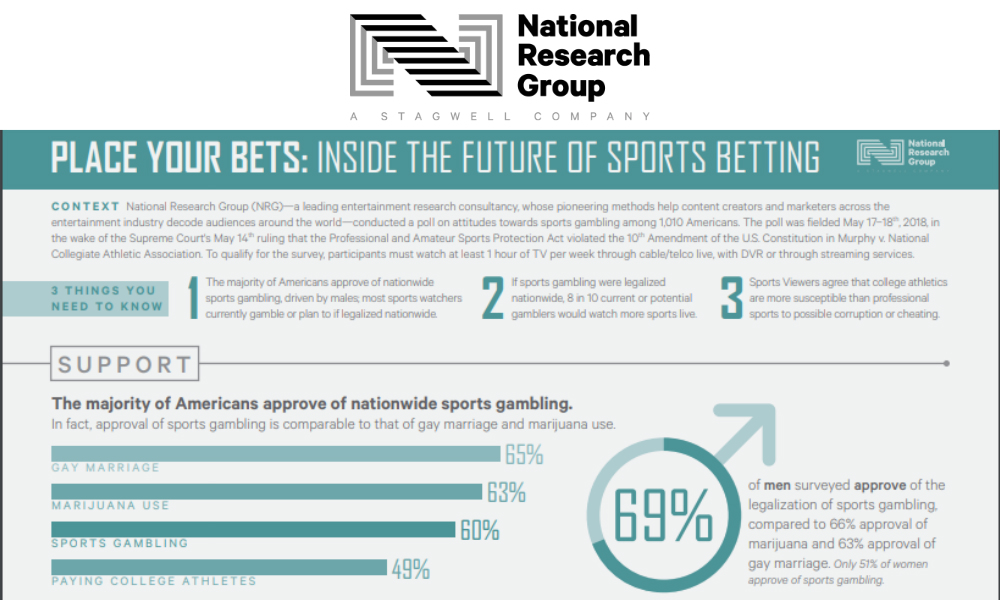 Reading Time:
3
minutes
It's not the Super Bowl, but for many of those who gamble on sports the NBA Finals are also a marquee event. National Research Group (NRG), one of the world's most respected entertainment research and polling companies, providing data and insights to a wide range of FORTUNE 500 companies, conducted a recent poll among 1,010 Americans to determine their attitudes towards sports gambling.
Particularly timely in the wake of the Supreme Court's May 14th ruling that the Professional and Amateur Sports Protection Act violated the 10th Amendment of the U.S. Constitution in Murphy v. National Collegiate Athletic Association, NRG has created an infographic that represents their key findings and captures the society's attitudes regarding the consumption of sports.
"The legalization of sports betting moves it from the shadows to the mainstream of the American sports landscape. Our survey reveals that betting will spur more live viewing and consumption of all sports," said Jon Penn, CEO of National Research Group. "Just as fantasy sports created a nationwide fascination around player statistics, we expect betting lines, futures and odds to become a core fabric of sports coverage and the fan experience."
Behind only the Super Bowl, the NBA Finals are the second most bet upon event in professional sports.
ENTHUSIASM FOR SPORTS GAMBLING
The majority of Americans approve of nationwide sports gambling, particularly for professional sports.
Six in 10 Americans approve of sports gambling. In fact, approval of sports gambling is comparable to sentiment and enthusiasm for leading social issues such as Gay Marriage (65%) and Marijuana Use (63%) and is far more acceptable than other sports-related issues such as Paying College Athletes (49%). Men are far more likely to approve of sports gambling (69%) than women (51%).
More Americans find sports betting more palatable (66% approve) than betting on collegiate and amateur athletics, where only 50% of respondents approve.
Many Sports Viewers are already wagering on sports and would bet more often if legalized nationwide.
In fact, 42% of those who watch sports programming currently wager on games, betting $82 per wager on average. Currently, they are least likely to use online wagering sites offshore. 1 in 5 are in favor of other options such as sports books. Nearly half (46%) expect that they would likely bet more often if gambling were to be legalized nationwide.
For those not currently betting, the opportunity to get in on the action is appealing — 27% of those who watch sports, but don't currently gamble on them, say they would like to bet on sports if it were to become legalized nationwide.
TV CONSUMPTION AND CONTENT
If sports gambling were legalized nationwide, most gamblers agree they would watch more sports
Nearly 8 in 10 (79%) of current and potential gamblers said they would watch more sports live. While they are most likely to watch their favorite sports, the majority said they would additionally watch a greater variety of sports (63%) or watch new sports they didn't follow before (60%).
Both for those currently betting and those who plan to if legalized, NFL is the most appealing target
The NFL and the NBA are the leagues that current betters are most likely to have wagered on, and potential betters would like to bet on in the future. The Super Bowl is the sporting event that both audiences would most like to wager on (76%) followed by the NBA finals (43%). In fact, overall, nearly half (48%) of all gamblers prefer to wager on championship games over regular season or playoff matchups.
When it comes to new content, legal websites/apps to gamble are most in demand
Nearly 9 in 10 current or potential gamblers are interested in legal websites or apps to place bets. Still, 7 in 10 are interested in seeing gambling odds on screen while games are in progress. They are less enthused by podcasts or radio shows that analyze sports betting or commentators discussing gambling during events.
Fox Sports and ESPN best fit with sports gambling related content and NFL is top sport to bet on
Among both current and potential gamblers, Fox Sports and ESPN are seen as the networks that best fit with sports gambling programming.
CONCERNS AROUND GAMBLING
Enthusiasm for sports gambling isn't without impact on the game
With nationwide legalized gambling making it easier to bet on sports, most agree that more people will become addicted to gambling (73%). Further, 7 in 10 say it will be more likely that players or referees will cheat.
Amateur athletics seem more at risk…
Only 3 in 10 say that it will not impact collegiate and amateur sports.
And it's the players that seem most at risk for corruption
For collegiate and amateur sports, 60% of Sports Viewers say that the unpaid athletes would be susceptible to corruption, while a minority of Sports Viewers say that referees or coaches are at risk for cheating (18%).
CONTACT: Steve Elzer, 213-607-3591, steve@elzerassociates.com
Source: National Research Group
PointsBet Partners With Catfish Bend Casino in Iowa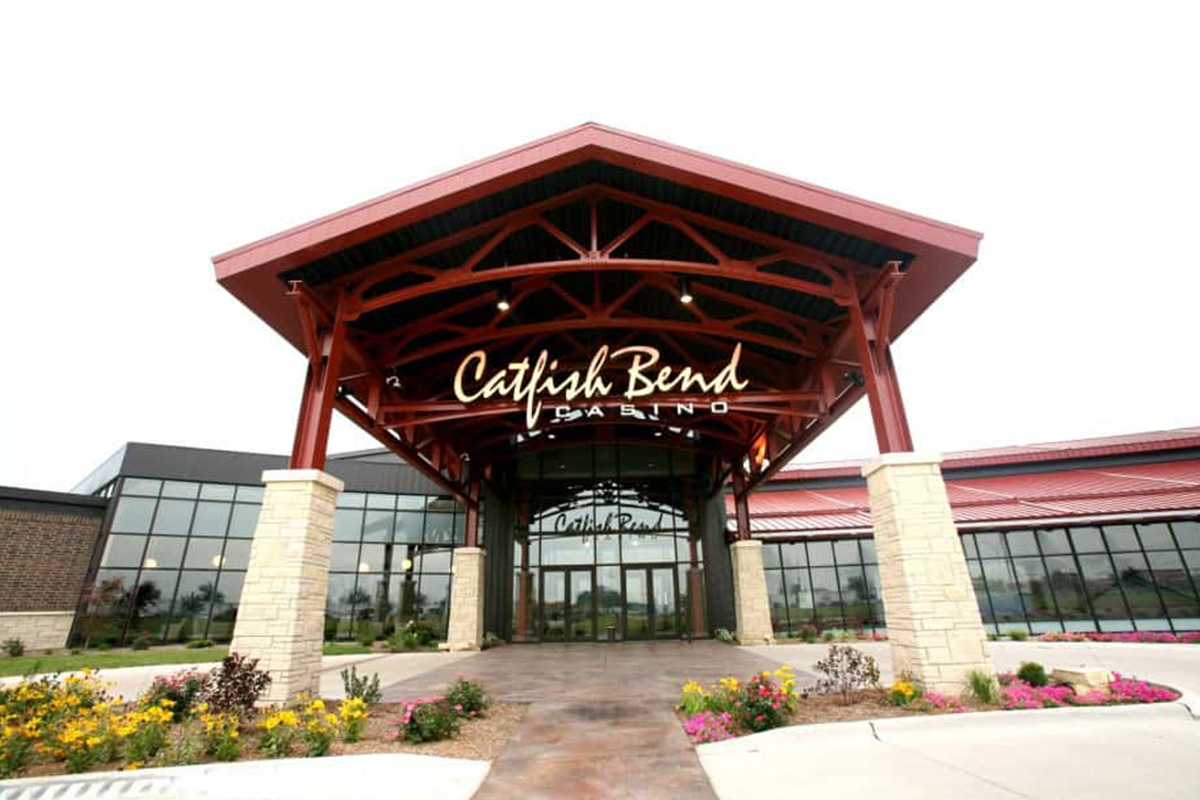 Reading Time:
1
minute
PointsBet, the top-tier sportsbook operator, has entered a multi-year partnership with Catfish Bend Casino, one of Iowa's leading casino, entertainment, and hotel destinations.
The partnership will include the launch of both premium retail and mobile sportsbook operations in Iowa, following proper licensing afforded by the Iowa Racing and Gaming Commission. PointsBet and Catfish Bend Casino will work in tandem to build out a multi-faceted sports entertainment venue centrally located on the Catfish Bend property.
"PointsBet is thrilled to announce this partnership, enabling us to create a first-class sportsbook for Iowa's sports bettors at one of the best casino resorts in the Midwest. Catfish Bend Casino's executives – Gary Hoyer and Rob Higgins – are two of the most progressive and forward-thinking operators in the industry. We knew they were the perfect match for PointsBet's long-term vision of gaming in the U.S. from day one," Johnny Aitken, PointsBet's U.S. CEO said.
"We couldn't imagine a better sportsbook to bring to Catfish Bend Casino and the state of Iowa. The potential legalization of sports betting in Iowa opens an exciting new opportunity for recreational and avid players, and PointsBet's unmatched dedication to bettors makes them the ideal partner for our brand and go-to-market plan," Gary Hoyer, CEO of Great River Entertainment said.
Delaware North Sues Miomni Gaming Over Fraudulent Claims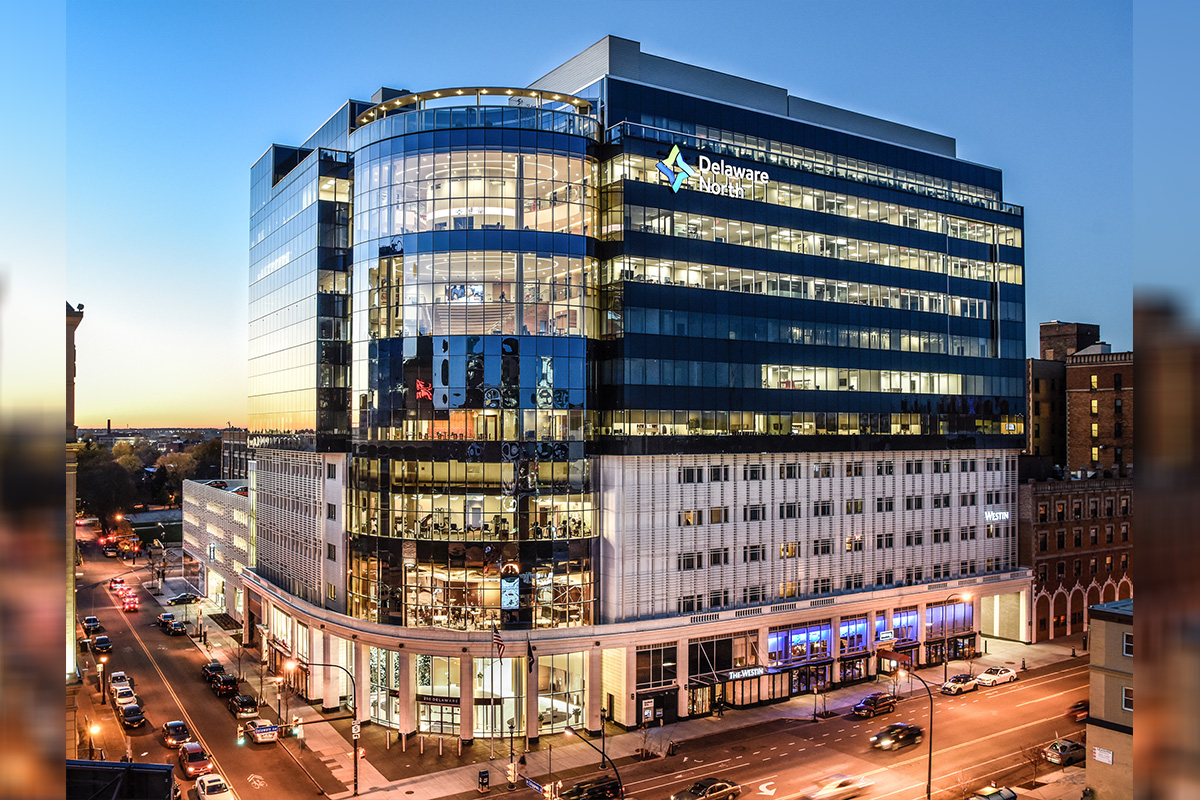 Reading Time:
1
minute
Delaware North, the US based casino operator, has filed a lawsuit against its sports betting joint venture partner Miomni Gaming.
The operator is seeking monetary damages through the suit filed in the Chancery Court of Delaware, including Miomni's 49% stake in the BetLucky joint venture, which the supplier is apparently refusing to give up. The joint venture was made to launch the BetLucky sports betting platform. Delaware North then terminated the contract earlier this month.
The operator claims Miomni made fraudulent claims to induce it to enter into a joint venture, as well as of wilfully breaching a limited liability company agreement governing the operation of BetLucky.
Delaware North claims that Miomni and chief executive Venner repeatedly claimed to own intellectual property rights to the platform, including the source code for the front end and back end of the platform.
PGCB Imposes Fine Totalling US$242k on Two Casino Operators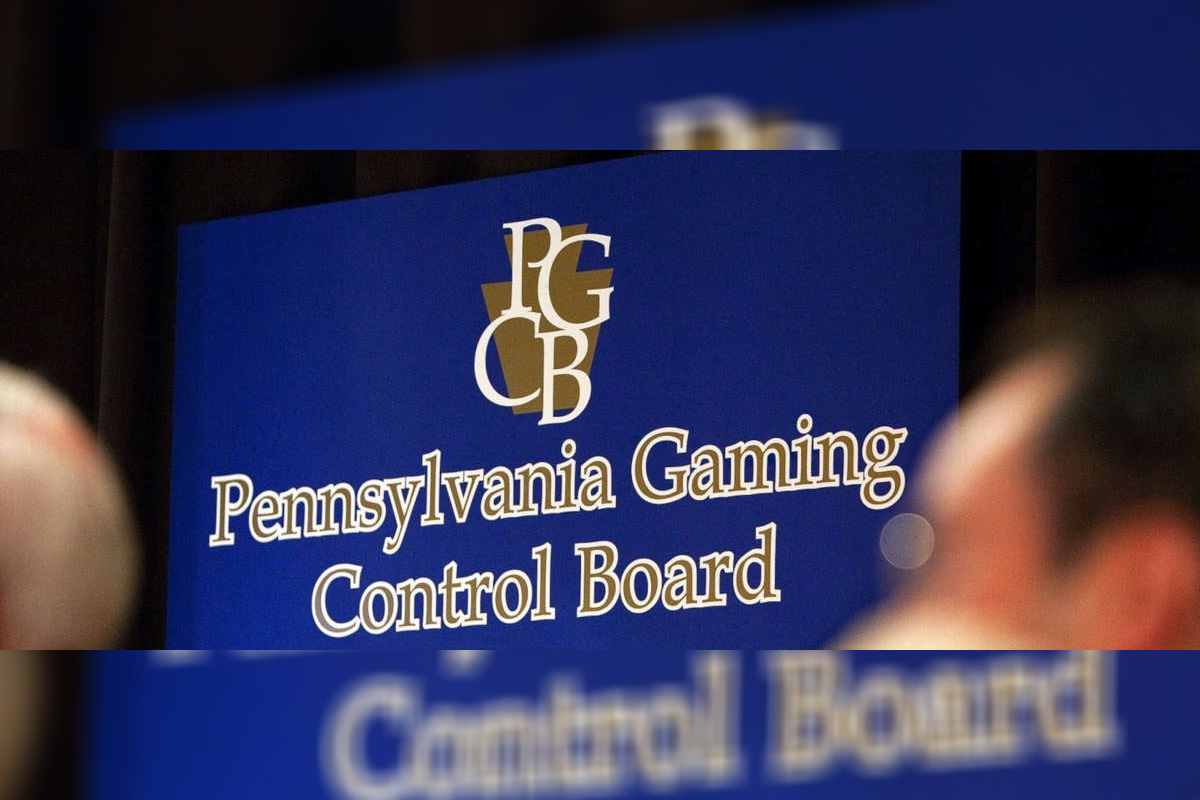 Reading Time:
1
minute
The Pennsylvania Gaming Control Board (PGCB) has imposed the fines totalling US$242k against two casino operators.
Sands Bethworks Gaming, LLC, operator of the Sands Casino Resort in Northampton County, received separate fines of US$120k for underage gaming violations and a second for US$110k regarding the awarding of free slot play. The fine stemmed from 11 incidents in which individuals under the age of 21 accessed the gaming floor.
The second fine was issued for permitting the issuance of free slot play by employees who were not authorised to do so and/or issuing free slot play of amounts above authorised levels.
Washington Trotting Association, LLC, operator of the Meadows Racetrack and Casino in Washington County, received a US$12.5k fine for an underage gaming violation. This fine stemmed from an 18-year-old male gaining access onto the gaming floor, wagering at table games and being served alcohol.