CryptoMillionsLotto Announces its Upcoming ICO Pre-Sale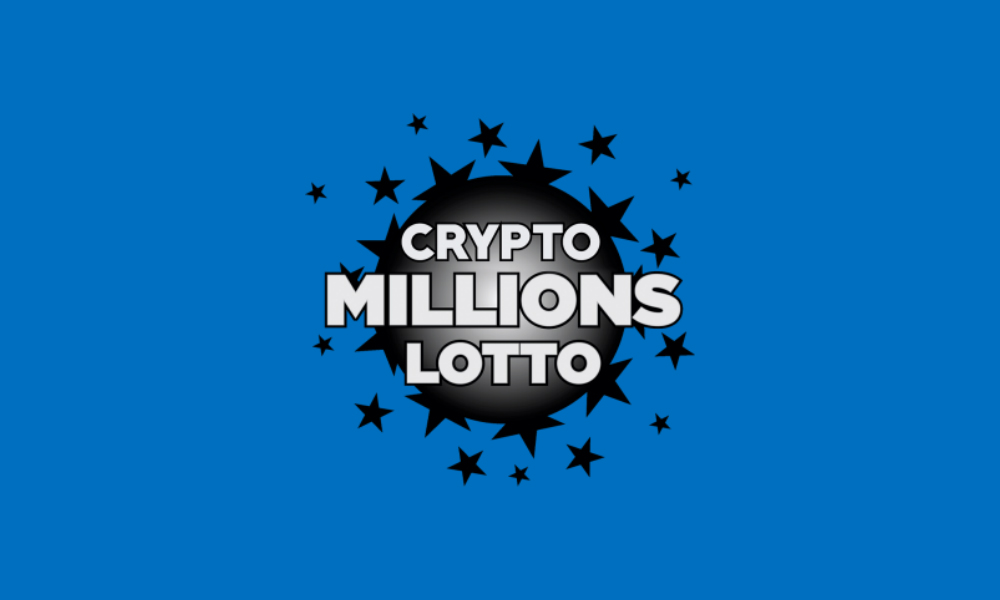 Reading Time:
2
minutes
LONDON, June 14, 2018 (GLOBE NEWSWIRE) — CryptoMillionsLotto, a cryptocurrency lottery offering players the chance to win life-changing jackpots and investors to earn regular dividends as a part of an established lottery business, is delighted to announce that its ICO pre-sale will be live on Monday, June 18.
CryptoMillionsLotto is offering an initial 25% discount on its CML Tokens; Security tokens which bear quarterly dividends based on revenues. The 25% discount will run from June 18, 2018, through June 25, 2018, and then starting June 25, 2018, through July 2, 2018, CML tokens will be sold at a 15% discount. The minimum investment is USD $1,000 with many specials for higher buy-ins. Purchasers will also receive free shares in its publicly listed parent company. For more details on the pre-sale, please visit https://cryptomillionslotto.io/pre-sale.
"We are very excited to be launching our ICO and confident that our unique offer combining tokens and equity ownership will be well received. As we have filed with the SEC under Regulation D, US Accredited Investors are welcome. This is a unique opportunity for people to own a real piece of the lottery, both fiat, and crypto," said Sulim Malook, founder of CryptoMillionsLotto.
"After serving as General Counsel to one of the largest lotteries in the world during a period of great change, product innovation, and regulatory challenges, I'm excited to advise a company that will introduce new and innovative products," said Daymon Ruttenberg, Advisor to CryptoMillionsLotto. "This is the right time to introduce a crypto lottery and the right team to do it."
Michael Jones, former Director of the Illinois Lottery, added, "Having created the structure for the first lotto that produced a mega lottery prize, I'm pleased to serve on the Advisory Board of a fascinating company developing bold new ideas, marrying one of the world's oldest games with the world's newest technologies and financial instruments."
CryptoMillionsLotto offers prizes comparable to State and National lotteries in the US and Europe, surpassing all existing cryptocurrency lotteries combined. It is not constrained by borders and open to players from all around the world as long as online gambling is not prohibited in their jurisdictions.
CryptoMillionsLotto will be selling 25,000,000 ERC20 Ethereum tokens priced at USD 2.50 to launch. Its crowdsale starts on 18 June and extends through to 30 July. Token buyers will also receive free publicly traded shares in its parent company.
For more information, please visit www.cryptomillionslotto.io
Contact:
Veronica Welch
veronica@cwrpartners.com
508-643-8000
CasinoCoin appoints former IGT manager as chief compliance officer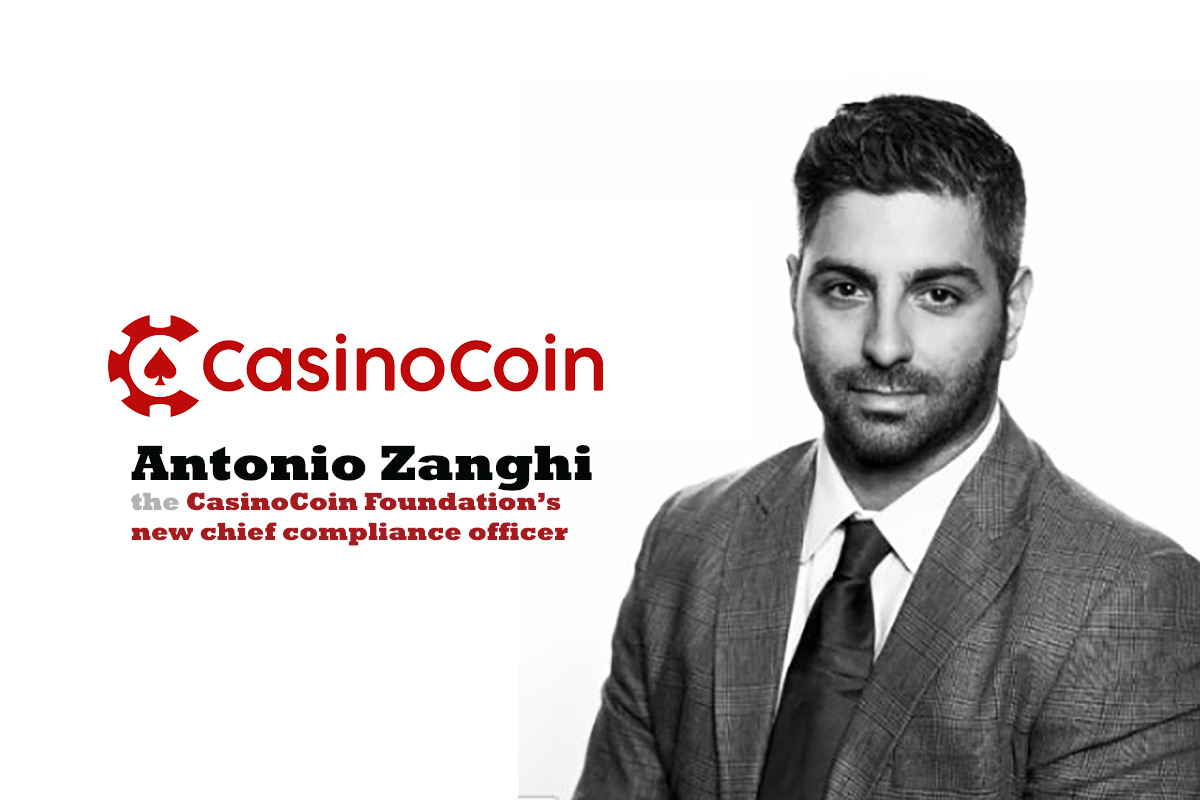 Reading Time:
2
minutes
The CasinoCoin Foundation, a non-profit entity supporting the blockchain-powered payment solution CasinoCoin (CSC), has appointed former IGT and Yahoo! compliance specialist Antonio Zanghi as chief compliance officer.
Zanghi joins the CasinoCoin Foundation in a newly-created role that underlines its commitment to use blockchain technology to create compliance solutions that go above and beyond what is currently available among traditional fiat currency operators.
He will oversee a technical compliance solution as part of the CasinoCoin blockchain that will provide partner operators with complete peace of mind.
Industry-first AML, KYC and responsible gaming checks will be fully integrated with the CasinoCoin Bankroll Manager, a single wallet solution that will allow users to deposit their CSC with multiple operator partners after passing a single registration and verification process.
"Compliance has never been more critical in the gaming industry than it is today, as we continue to see heavy fines levied on operators for infractions," said CasinoCoin Foundation director of advocacy, John Caldwell.
"This is why we are delighted to welcome Antonio to the team. His years of experience in this field at the likes of IGT, Yahoo! and Red Tiger Gaming will prove invaluable as we build the most robust regulatory infrastructure in the sector.
"It has always been the aim of CasinoCoin to go above and beyond on the issue of compliance. Our single wallet solution will not only offer stronger protections and greater transparency to operators and regulators, it will also simplify the onboarding process for players."
Antonio Zanghi, the CasinoCoin Foundation's new chief compliance officer, added: "I am absolutely thrilled to be joining the CasinoCoin team. I have worked in compliance for many years now, and I have never been so impressed by the ambition laid out by John and his colleagues.
"By leveraging blockchain technology, it is possible to achieve things not before possible in the field. This is an utterly transformative approach to KYC, AML and responsible gaming that will raise the bar for what is expected of operators across the industry."
Zanghi is the second former IGT staffer to join the CasinoCoin Foundation this year, following the appointment of Ashish Tawakley as chief commercial officer in March.
CasinoCoin (ticker: CSC) is a blockchain-powered payment solution, designed specifically for the regulated gaming industry. Utilising some of the most advanced technology available today, CasinoCoin operates on its own independent blockchain and features unprecedented speed, scale and security.
CasinoCoin's flagship product, the Bankroll Manager (BRM), will feature built-in KYC, AML and responsible gaming functionality, and an overall unique user experience not available on any other mobile gaming application. Operators will benefit from the simplified on boarding process and low processing fees, and regulators will benefit from the transparency into coin movement that blockchain enables, creating a near-perfect AML environment.  
BetConstruct announces the launch of its blockchain solution Fasttoken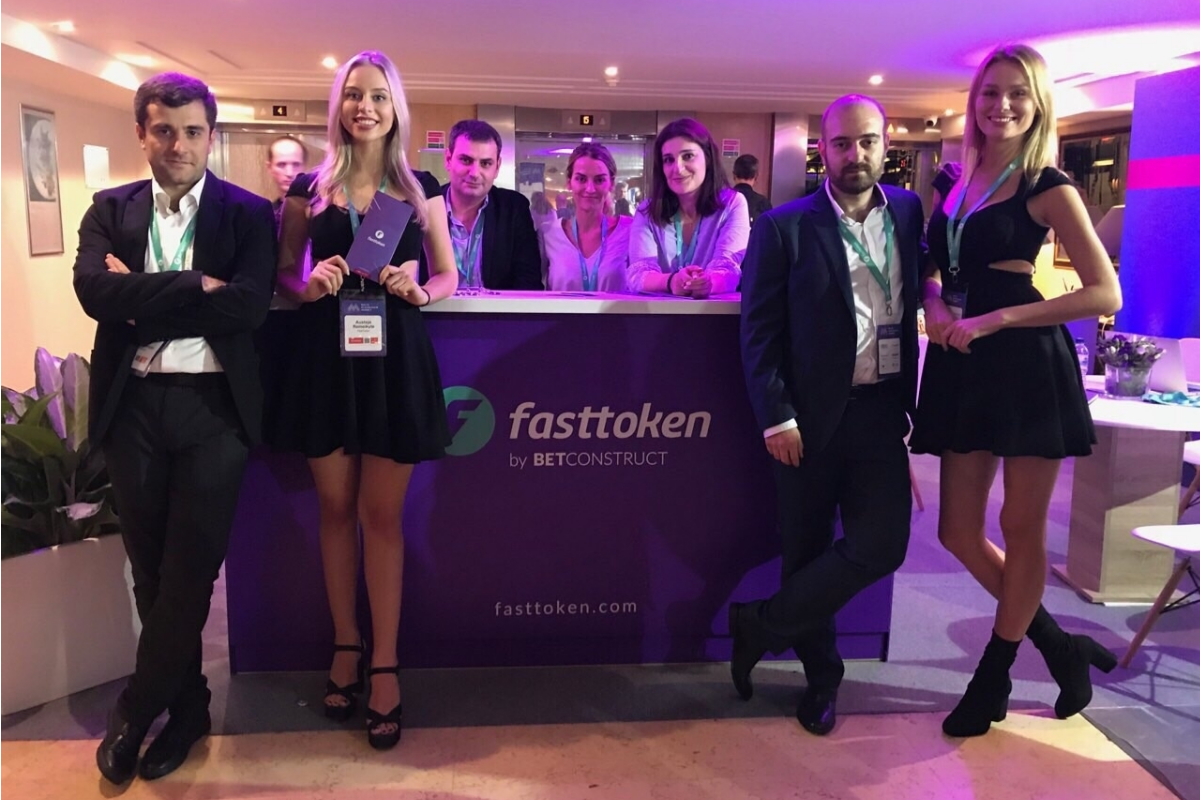 Reading Time:
1
minute
On November 1 – 2 during the Malta Blockchain Summit BetConstruct presented its blockchain technology-based solution Fasttoken.
Fasttoken is the first all-in-one, fully decentralized and Ethereum based blockchain solution, which provides 100% transparency, security and fairness to all involved parties – players, game providers, operators and affiliates. The system is built on a user-friendly interface, which ensures its simplicity and availability.
"As a result of more than 15 years of experience in the iGaiming industry and our work, we have gained hundreds of loyal partners, many of whom are already preparing to recognize Fasttoken as their cryptocurrency," said Vigen Badalyan, founder and CEO of the company.
BetConstruct's cryptocurrency project Fasttoken gives a possibility to perform a variety of transactions within the vast network of BetConstruct, that is to make transfers, run blockchain applications, as well as use them for the overall gaming package available on the company's and partner's websites. Blockchain Casino, which is a completely innovative solution on the market, will soon be available for the offer.
Fasttoken presents its latest tech breakthroughs at Malta Blockchain Summit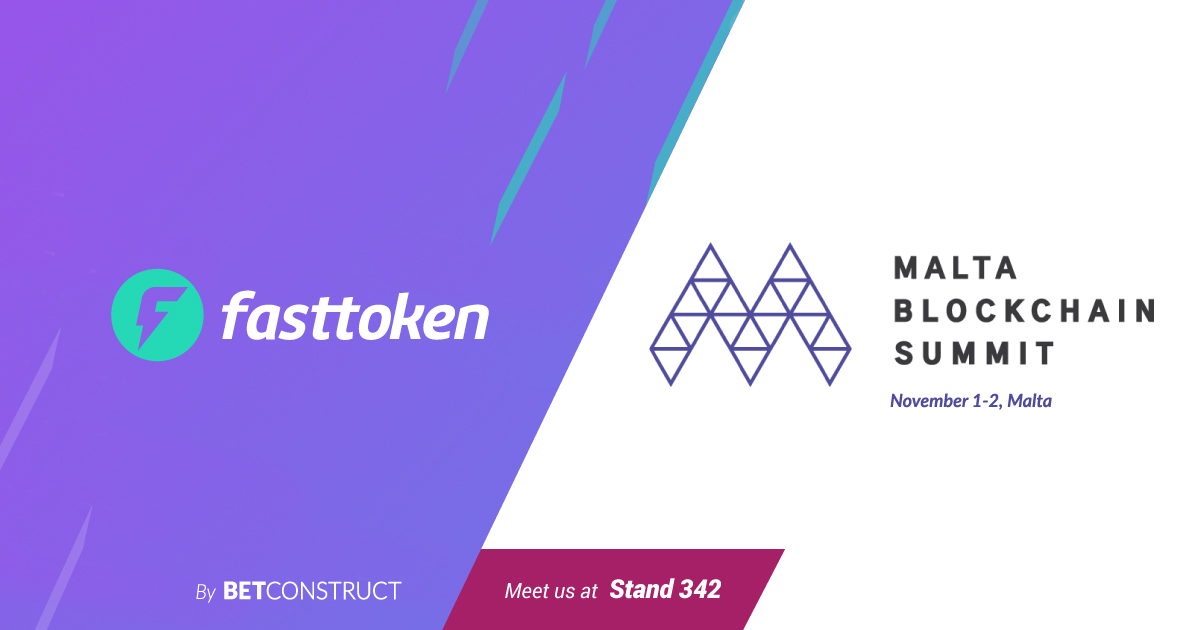 Reading Time:
1
minute
Fasttoken, a blockchain solution by BetConstruct, is going to present one of its latest solutions in the gaming space during the Malta Blockchain Summit happening on November 1-2.
Fasttoken is the first all-in-one betting and wagering solution, fully decentralized and based on Ethereum blockchain which provides 100% transparency, security and fairness to all involved parties – players, game providers, operators and affiliates.
Utilizing Ethereum's second layer scaling technologies, our solution enables decentralized, provably fair gaming and verifiable RNG across all verticals, guaranteeing exciting, lightning-fast and unforgettable gaming experiences. The second layer scaling tech allows us to minimize transactions costs, eliminate latency and lag inside a gaming session and boost scalability indefinitely, by moving the actual gaming process of the main chain.
"Trust takes years to build up, and seconds to lose. That is why today we are building the casino of the future. By applying blockchain solutions in gambling, we deliver an exclusive chance to enjoy wagering without the sine qua non of the trust factor." – said Vigen Badalyan, BetConstruct Founder and CEO.
Given all this, our solution doesn't compromise the security, transparency or fairness of any aspect of any game, at any point in time. Once a gaming session ends, players have an option to audit every spin, revealed card or event for fairness.
Moreover, players can enjoy multiple games simultaneously, just like they do in centralized casinos today. Also, they have the option to play all decentralized games directly through their wallets using MetaMask, meaning that nobody has to trust the casino with their funds – the way a truly decentralized casino is meant to operate.
Fasttoken is an innovative secured-identity platform solution providing its users a powerful digital wallet where they can safely store their personal and financial data using the blockchain-fueled network.