CryptoMillionsLotto Announces its Upcoming ICO Pre-Sale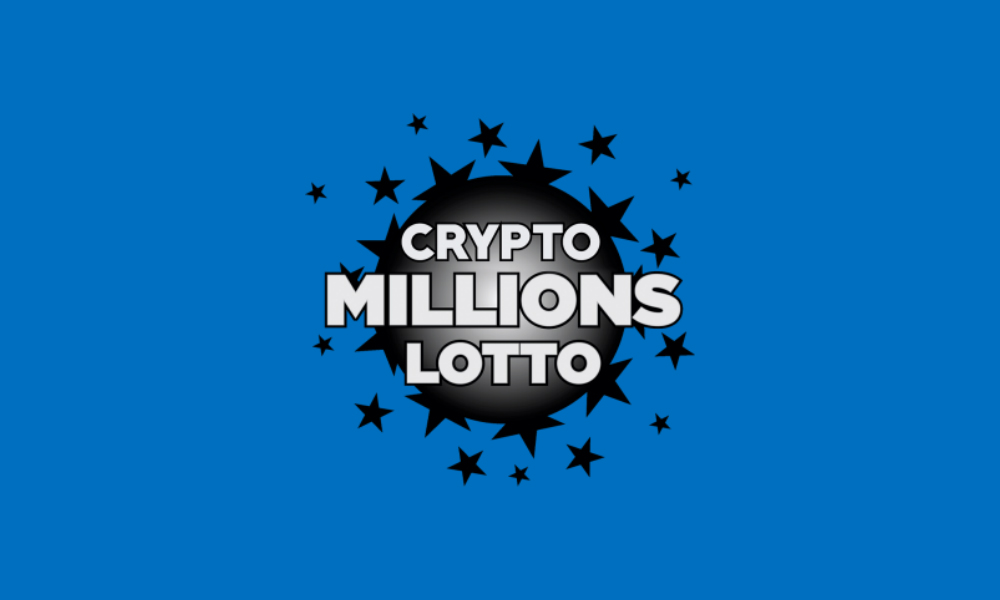 Reading Time:
2
minutes
LONDON, June 14, 2018 (GLOBE NEWSWIRE) — CryptoMillionsLotto, a cryptocurrency lottery offering players the chance to win life-changing jackpots and investors to earn regular dividends as a part of an established lottery business, is delighted to announce that its ICO pre-sale will be live on Monday, June 18.
CryptoMillionsLotto is offering an initial 25% discount on its CML Tokens; Security tokens which bear quarterly dividends based on revenues. The 25% discount will run from June 18, 2018, through June 25, 2018, and then starting June 25, 2018, through July 2, 2018, CML tokens will be sold at a 15% discount. The minimum investment is USD $1,000 with many specials for higher buy-ins. Purchasers will also receive free shares in its publicly listed parent company. For more details on the pre-sale, please visit https://cryptomillionslotto.io/pre-sale.
"We are very excited to be launching our ICO and confident that our unique offer combining tokens and equity ownership will be well received. As we have filed with the SEC under Regulation D, US Accredited Investors are welcome. This is a unique opportunity for people to own a real piece of the lottery, both fiat, and crypto," said Sulim Malook, founder of CryptoMillionsLotto.
"After serving as General Counsel to one of the largest lotteries in the world during a period of great change, product innovation, and regulatory challenges, I'm excited to advise a company that will introduce new and innovative products," said Daymon Ruttenberg, Advisor to CryptoMillionsLotto. "This is the right time to introduce a crypto lottery and the right team to do it."
Michael Jones, former Director of the Illinois Lottery, added, "Having created the structure for the first lotto that produced a mega lottery prize, I'm pleased to serve on the Advisory Board of a fascinating company developing bold new ideas, marrying one of the world's oldest games with the world's newest technologies and financial instruments."
CryptoMillionsLotto offers prizes comparable to State and National lotteries in the US and Europe, surpassing all existing cryptocurrency lotteries combined. It is not constrained by borders and open to players from all around the world as long as online gambling is not prohibited in their jurisdictions.
CryptoMillionsLotto will be selling 25,000,000 ERC20 Ethereum tokens priced at USD 2.50 to launch. Its crowdsale starts on 18 June and extends through to 30 July. Token buyers will also receive free publicly traded shares in its parent company.
For more information, please visit www.cryptomillionslotto.io
Contact:
Veronica Welch
[email protected]
508-643-8000

Stake.com back Premier League's Rainbow Laces campaign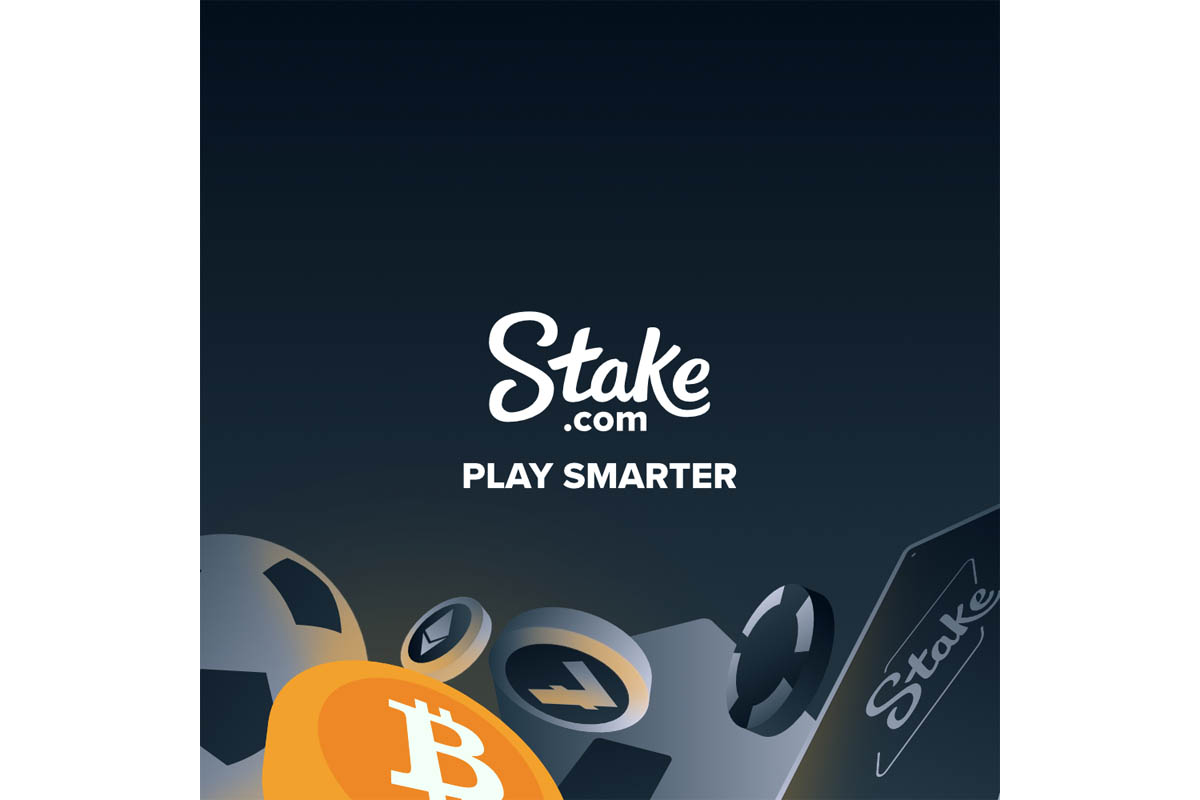 Reading Time:
2
minutes
Stake.com, Watford FC's principal sponsor, are proud to announce the changing of their LED and other stadium advertising to rainbow colours in support of Stonewall's Rainbow Laces campaign, demonstrating the operator's support for LGBTQ+ inclusion and a commitment to inclusivity in football.
For the visit of Premier League leaders Chelsea on Wednesday, December 1st, the operator will be joining Watford and Proud Hornets in supporting the campaign, updating their entire branding at Vicarage Road, ensuring the LED and big screen displays Rainbow Laces branding in conjunction with the Premier League.
Stake.com are in their first season as Watford FC's principal sponsor, with the operator previously celebrating their club-record deal by adding the iconic Shiba Inu or Dogecoin logo to the first team kit's shirtsleeves.
Dominic Rae, Sponsorships Manager for Stake.com, said: "Stake.com are committed to inclusivity. We too believe that football is for everyone and we're proud to support the Premier League and Stonewall's campaign by updating our sponsorship assets at Vicarage Road for the visit of Chelsea."
Paul O'Brien, Commercial Director at Watford FC, added: "We're very proud of working with Stake.com on our Rainbow Lace activities for this year. At Watford Football Club we pride ourselves on our equality and diversity activities, therefore it is with great delight that our principal sponsor have also taken the Stonewall campaign to their heart."
Richard Masters, Premier League Chief Executive, said: "Football has a remarkable power to bring people together and it is a priority for the Premier League and our clubs to ensure everybody feels welcome and supported, from players and fans, to staff and all those involved in our many community programmes.
We and our clubs play an important role in encouraging people to support the LGBTQ+ community. During the Rainbow Laces campaign, we showcase the wide variety of projects and initiatives being conducted all year round to highlight that equality and inclusion are central to everything we do."
Messi's Missing Crypto Millions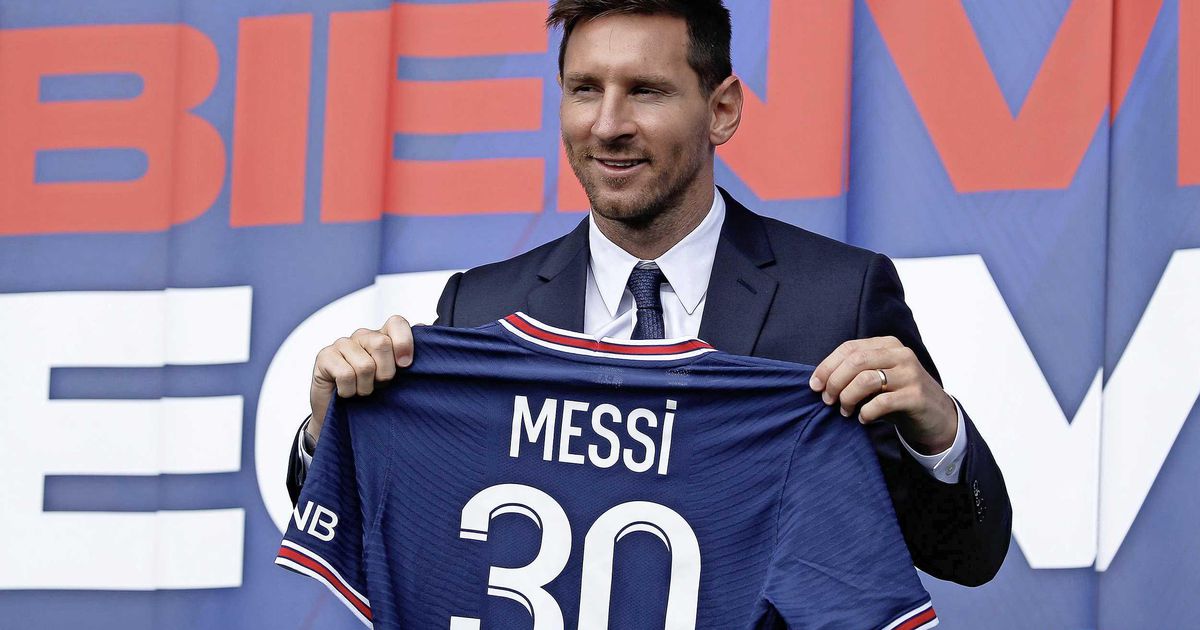 Reading Time:
2
minutes
Poor old Lionel Messi. It's not exactly going to plan on the pitch for him yet at PSG. And off it – well let's say he's not cracked the crypto game either.
In the summer he agreed to be paid part of his signing-on fee in his new club Paris Saint-Germain's own fan token. With cryptocurrencies at the start of a record-breaking run, it looked like a sure-fire way for the world's best footballer to make more millions.
But it hasn't worked out that way, according to analysis from Cloudbet.com the world's oldest crypto sportsbook.
Messi's unexpected transfer from cash-strapped Barcelona was announced on 10th August. He signed up for free, in a move designed  to get his huge million-dollar weekly wage off Barca's books. League bosses were penalising them for their abject failure to keep the club's deficit within permitted parameters.
The vastly wealthy PSG were so delighted to land the world's biggest football star that they paid him an interesting signing-on fee.
Part of his "welcome pack", they said, would be paid in cash as normal, but in a first for football, part of the fee would be gifted to him in PSG fan tokens.
Messi could be forgiven for looking kindly on PSG's offer. The club's token had almost tripled in value from the start of August to a record on the day of the Messi announcement.
Traders at Cloudbet took a deeper dive into the deal to assess how the Argentinian maestro's signing-on fee is looking now.
On 10th August, the PSG token was valued at $49.83.
Media speculation across the continent suggests Lionel Messi was gifted one million euros worth of tokens. On that day the Euro-USD exchange rate was 1.17. So let's estimate that PSG's wealthy Qatar owners gave him $1.17m worth of tokens.
Trading at $49.83, this means Messi would have received 23,480 PSG tokens.
So how much money has Lionel Messi made from this deal? Well, as of today things aren't looking terribly good. The PSG token recently traded at…. $19.02
That defeat by Man City hasn't helped PSG or it's cryptocoin's value.
If Messi had received what is speculated to be one million euros in fan tokens on 10th August, his estimated 23,480 tokens would now be worth… $453,436
Which means if he cashed it in now it would only be worth 40% of what it was worth on the day that he signed for PSG!
American football stars like Aaron Rogers might be in the news for all the wrong reasons right now, but they've made headlines for being early adopters of Bitcoin salaries. If Messi had embraced BTC he'd be a lot richer.
Back on 10th August 2021, BTC was trading around $45,600.
And now? It's at $58,000, a +25% rise. That $1.17m signing-on gift would now be around $1,460,000 – more than a million dollars more than the fee is worth in PSG tokens.
Crypto Trends in iGaming: SOFTSWISS Insights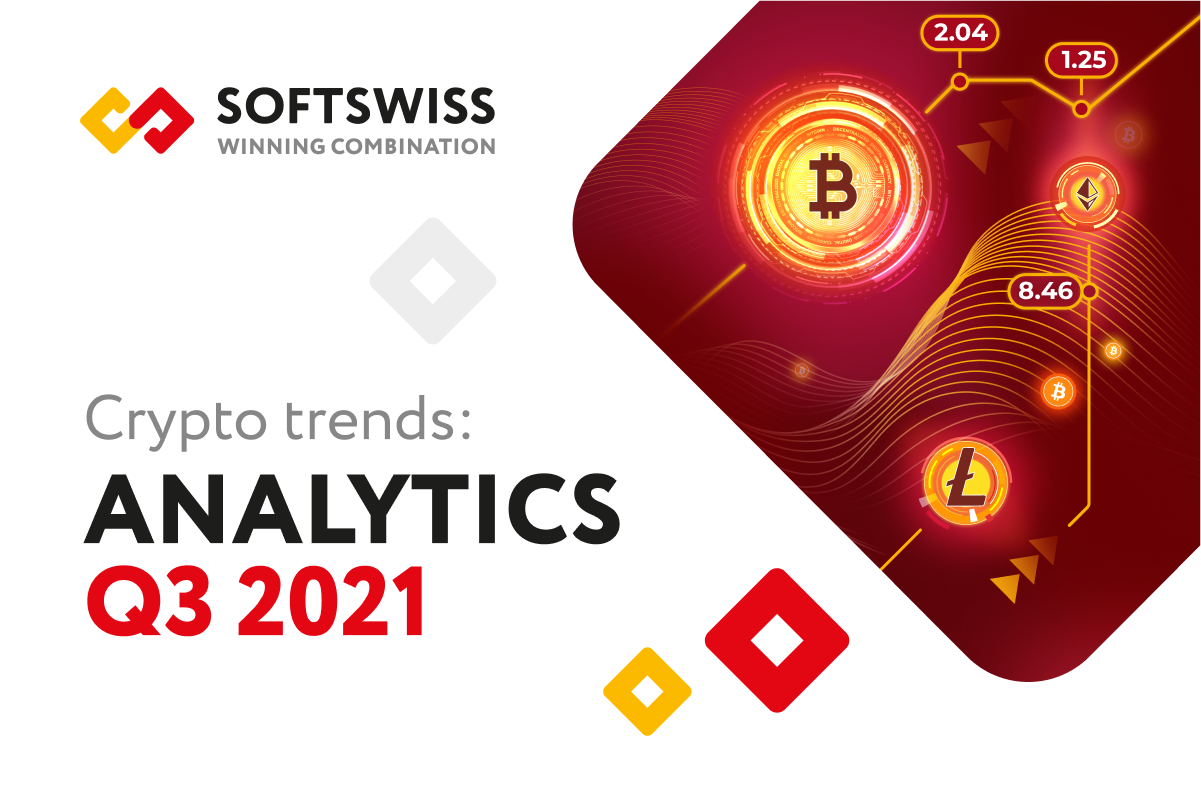 Reading Time:
3
minutes
SOFTSWISS presents a report with statistics and insights on the development of cryptocurrency across its Online Casino Platform, Sports Betting Platform and Game Aggregator clients. The information in the report reflects comparative data for the third quarter of 2021 and the same period in 2020, collected on an anonymous basis.
TOTAL BETS IN CRYPTO
The main conclusion drawn from the data obtained for Q3 2021 is that the volume of bets placed in cryptocurrency is increasing. Compared to the same period last year, the increase was 2.8 times. The positive trend continues throughout 2021: the increase from Q2 2021 to Q3 2021 is 28%.
"This strong growth is not only due to SOFTSWISS' organic development but also owes itself to increased digital consumption around the world. iGaming companies are investing more and more into marketing. This leads to an increase in the popularity of online gaming and betting among female audiences and young players over the age of 21 who actively use cryptocurrencies in their daily lives in general and for online betting in particular. This is reflected in the increasing share of crypto in iGaming", comments Andrey Starovoitov, COO at SOFTSWISS.

CRYPTO VS FIAT
Crypto is gradually encroaching on fiat currencies. Compared to Q3 2020, the share of bets in crypto versus fiat has increased by 27.6 percentage points in the same period in 2021. The upward trend in crypto popularity is also confirmed by comparative data for Q2 and Q3 2021, when the share of crypto bets rose by 10.3 percentage points from 33% to 43.3% respectively.
Andrey Starovoitov, COO SOFTSWISS, notes: "This dynamic is most likely due to the growth and development of the number of crypto brands. While in Q3 2020, they were still newcomers to the market, they can be considered experienced players in the crypto gambling industry this year. The expansion of these brands into new markets has also played an important role in this."
CRYPTO VS FIAT: SPORTSBOOK
A completely different trend is seen in betting on sports. In this category, fiat currencies retain an absolute advantage. In Q3, 98.76% of bets were made in fiat currencies, compared to only 1.24% in crypto.
Aleksander Kamenetskyi, Sportsbook Product Owner, notes: "This is most likely because the vast majority of the Sportsbook' clients are those companies that launched their casinos without an initial focus on cryptocurrency operation. Their main focus was on fiat. However, the trend has changed, and now cryptocurrencies are always considered an important component when launching new projects. Therefore, I am sure crypto share will only grow in the future."
See which cryptocurrencies are favoured between casino and sports betting players in the full report SOFTSWISS Crypto Insights Report.
About SOFTSWISS
Based on the Online Casino Platform and CoinsPaid wallet management and payment processing, the Crypto Solution makes for the single best way to launch a crypto-powered gaming project.
SOFTSWISS is an international tech brand supplying widely acclaimed, certified software solutions for managing iGaming operations. SOFTSWISS holds a number of gaming licenses, providing one-stop-shop iGaming solutions. The company has a vast product portfolio, which includes an Online Casino Platform, Game Aggregator with thousands of casino games, the Affilka affiliate platform, and Sportsbook Platform. In 2013 SOFTSWISS was the first in the world to introduce a bitcoin-optimised online casino solution. The company has since been regarded as the leading technical expert when it comes to the use of cryptocurrencies in online gaming.