CryptoMillionsLotto Proudly Announces Crypto Heavyweights, Simon Cocking and Nick Ayton, Have Joined Their Advisory Board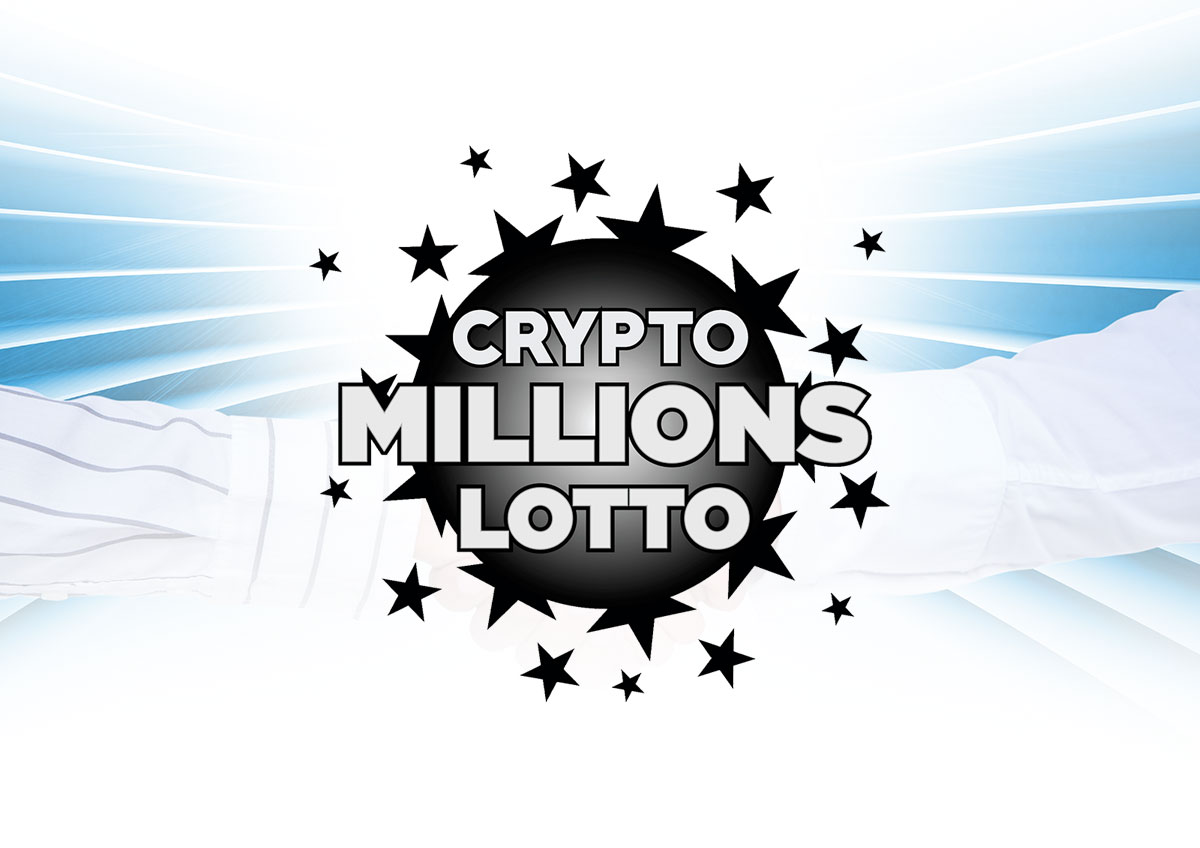 Reading Time:
2
minutes
Just last week, CryptoMillionsLotto announced its upcoming ICO Pre-Sale and the news came a week after Crypto Expert David Drake has joined the team. Now it seems that they are adding more Crypto celebrities to their advisory board.
LONDON, June 20, 2018 (GLOBE NEWSWIRE) – CryptoMillionsLotto, a new cryptocurrency lottery offering players the chance to win life-changing jackpots and investors to earn regular dividends as a part of an established lottery business, proudly announces that Simon Cocking and Nick Ayton, two leading crypto heavyweights, have joined its Advisory Board.
Simon Cocking has worked on more than 120 ICOs and been on the Advisory Board of several who have achieved their funding targets, helping with marketing, media, PR and strategy. He was recently named as one of the top 10 global Twitter influencers, is a company founder and accomplished public speaker, Chief Editor of CryptoCoin.News and regular writer for Irish Tech News, Sunday Business Post and Irish Times amongst others.
Nick Ayton is a household name in blockchain and crypto, advising several Family Offices on their crypto investment strategies. He is co-founder of next generation Token Launch Platform Chainstarter, a crypto exchange for Security tokens, Chainstarter TV and a new crypto gameshow concept. He also acts as an advisor to a Crypto Fund, chairs the world's largest blockchain events, and writes for CoinTelegraph, CryptoCoins News and other crypto publications.
"We are very excited to have Simon and Nick join our Advisory Board. As we are moving into the crypto space, it is reassuring to have support and guidance from such eminent figures who have extensive experience in the industry. We anticipate that they will be exemplary additions to our Advisory Board, and look forward to benefiting from their invaluable contributions," said Sulim Malook, founder of CryptoMillionsLotto.
"It is a pleasure to work with Sulim and his team. I have had a lot of previous experience with ICOs and am confident that I can provide assistance to CryptoMillionsLotto in seeking to achieve the success they genuinely deserve," said Simon Cocking.
"I enjoy being involved in projects that continue to drive the Crypto Revolution. CryptoMillionsLotto is a promising ICO that will soon be established in its role as the first global cryptocurrency lottery of its kind. I'm excited to see what the future holds," said Nick Ayton.
About CryptoMillionsLotto
CryptoMillionsLotto offers prizes comparable to State and National lotteries in the US and Europe, surpassing all existing cryptocurrency lotteries combined. It is not constrained by borders and open to players from all around the world as long as online gambling is not prohibited in their jurisdictions.
CryptoMillionsLotto is selling 25,000,000 ERC20 Ethereum tokens priced at USD 2.50 to launch. Its crowdsale started on 18 June and extends through to 30 July. Token buyers will also receive free publicly traded shares in its parent company.
For more information, please visit www.cryptomillionslotto.io
Contact:
Veronica Welch
ronnie@cwrpartners.com
508-643-8000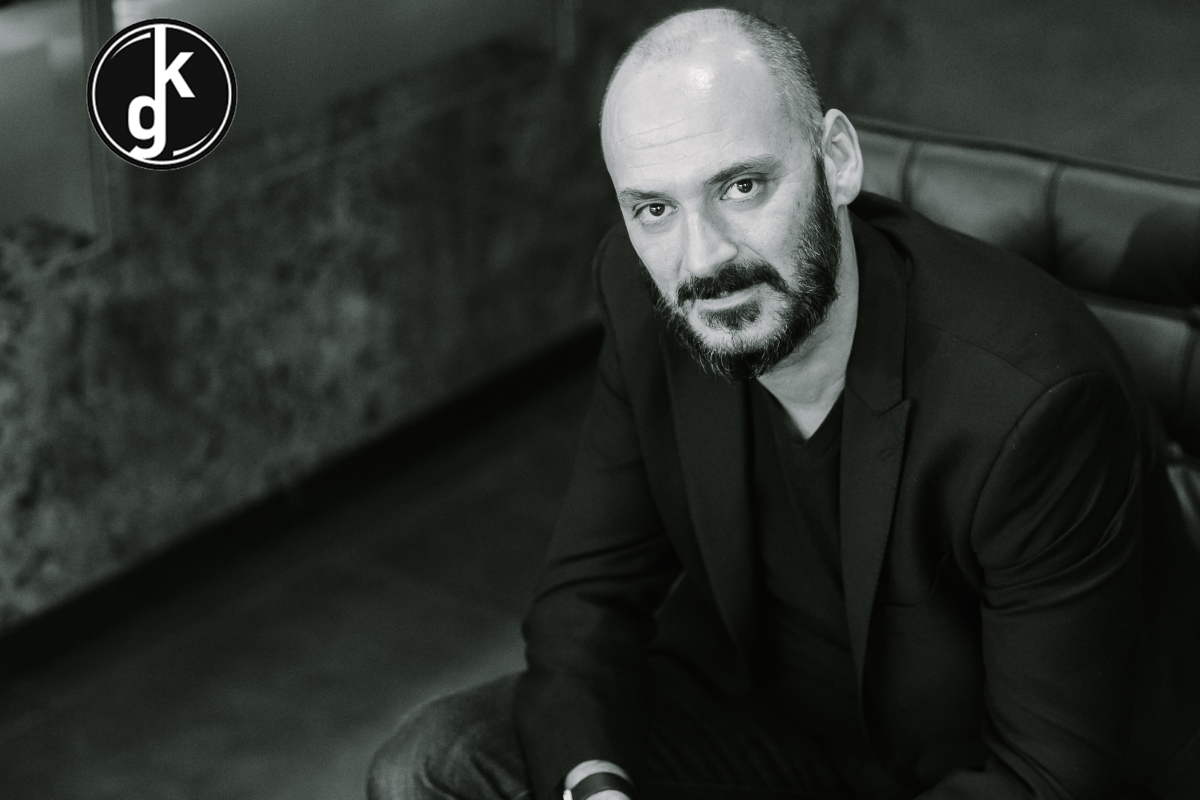 Reading Time:
3
minutes
The observations and the learnings of testing cryptocurrency in gaming
On the back of a year consumed by blockchain, in 2018 DMR Business Statistics predicted that by 2020 the industry will be worth a projected value of $60 billion. Within gaming alone, cryptocurrency has been hailed as the answer to making in-game transactions easier and safer, with the potential to bolster engagement and attract new users.
In recent years, brands such as PayPal, Red Bull and Swarovski have opted to utilize tokens to gain marketing insights from audiences or as a tool to reward employees for their innovation. Payments giant, PayPal, has yet to embrace blockchain technology on its commercial platform, however, online tech site Cheddar recently reported that the company has launched a program which will now reward employees for their innovation with crypto-tokens.
In gaming, a number of small companies have tried to implement real money online gambling with cryptocurrencies to avoid licensing and working with banks, which is of course illegal. Some companies have also been trying to build their own games stores with the goal of reselling the games and in-game assets, as well as offering their own loyalty, rewards and advertising schemes. All of which would be based on their own internal cryptocurrency/token.
Social messaging company, Kik, has previously used cryptocurrencies as a rewards-based system to encourage interaction within its community. However, recently the company turned its attention to mobile gaming, announcing a partnership with Unity Technologies that will see the cryptocurrency, Kin SDK for Unity, available on the Unity Asset Store. As a result of the collaboration, Unity developers can easily integrate Kin into their mobile games, enabling them to create user experiences that reward social interaction and create 'stickier' social networks, while keeping users playing through peer-to-peer experiences.
KamaGames, carried out a token sale in the latter half of 2018 but unlike other companies who participate in token sales, the move into crypto/blockchain had little to do with money. We didn't attempt to attract the interest of investors or their financial backing. Nor did we look for speculations related to our token and never intended to list it on any of the crypto exchanges.
Instead, the sale was our opportunity to 'test the waters' of the blockchain industry and discover if the demand for purchasing tokens is as widespread as we were being led to believe. Also, it would answer the question of who a token sale would satisfy should we choose to repeat the practice – would it be the players across our flagship app Pokerist or simply a small but decidedly vocal minority?
Other area of focus for the company was that we also wanted to increase player retention and loyalty, as well as revenue. The aim was to offer an interesting promotional event, while attracting a new type of audience and re-engaging our lapsed players. The token was built so that the players would stay with the app, hold tokens and receive bonus chips on a daily basis. The token to in-game virtual chip rate would grow by 25% every month and holders would also receive additional daily bonuses for the first 6 months.
Unfortunately, similar to many other tokens tracked throughout 2018, we found our token sale results to be less than our most pessimistic projections. We also discovered that there would be little sense in developing a social casino product on the blockchain considering the priority for most social casino players is simplicity and speed. Blockchain doesn't add to any of those.
Aside from this, a further hindrance to the technology's success in the gaming sector is caused by the lack of a blockchain capable of handling the volume of transactions which occur on apps similar to Pokerist on a daily – a volume that is somewhere in the region of 1.5 million transactions per minute.
Finally, we are very proud of our certified RNG (random number generator) and at this point there are a lot of unanswered questions associated with its use on the blockchain. The main concern being that it could make the RNG more predictable which of course defeats the object.
It's apparent from the recent innovations of PayPal that tokens do have the potential to be effective as a rewards-based system, however, following our own KGT sale, the question still stands when it comes to their value on social gaming platforms.
While the conversations around blockchain and cryptocurrencies won't disappear anytime soon, our own experience tells us that they may not be widely adopted by the gaming industry in the near future.
KamaGames is the largest European social mobile poker operator and one of the fastest growing independent operators in the world.
Bitcoin Sportsbook – a different kind of betting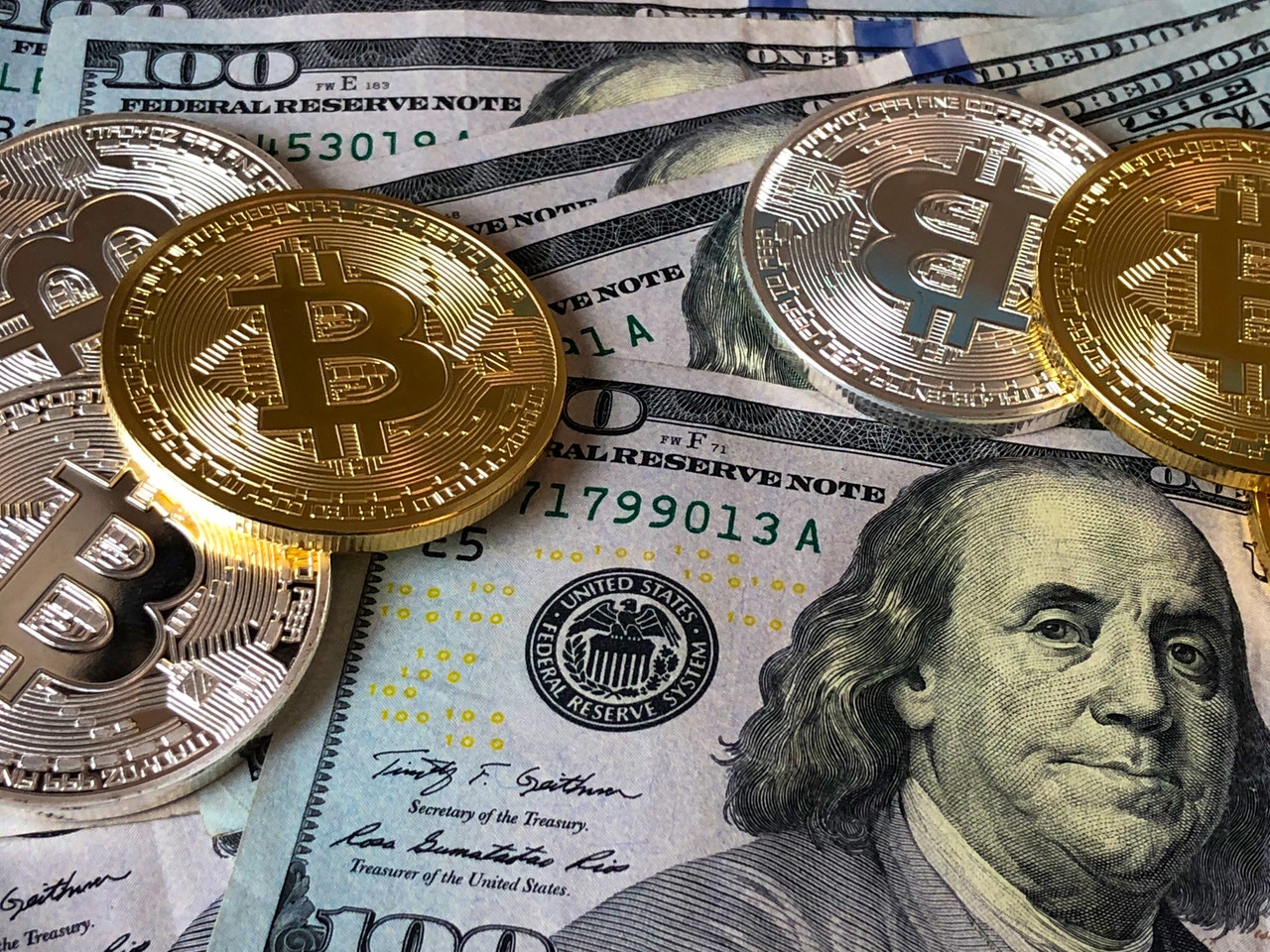 Reading Time:
2
minutes
With the recent launch of Sportsbook, the online cryptocurrency casino FortuneJack has introduced a new betting experience like nowhere else. The widest selection of sports, top world leagues and international competitions, numerous positions, and unique features, all available through a user-friendly interface that allows you to multiply your btc base seamlessly.
What makes Sportsbook the best choice for online btc betting?
The quality of any service depends on the options that particular service has to provide to its users. Bitcoin Sportsbook, that has it all, Soccer, Basketball, Football, Tennis, Volleyball, offers more than any other betting platform online. Loads of pre-match and Live bets are waiting for you to make your pick and draft your winning bet slip. The Live tracker feature allows you to monitor the progress of an event and make an informed decision that will scale your chances of winning.
Unique features like Partial cashout, Auto cashout, and Save draft bet slip allow you to stop your bet slip while you're winning, cashout a preset amount of btc, or even save a draft of your bet slip until the odds are fully in your favor and place your bet when ready. There is no better way to raise your chances of winning than using some of these amazing features.
User-friendly interface allows smooth navigation through Sportsbook
Not everyone can find their way through an online environment, especially one with so many options. Nevertheless, FortuneJack's btc betting platform features a slick and user-friendly environment, designed to allow seamless navigation even to a novice player. Each player can customize the display of odds which could be set to Decimal, American, or Fractional.
The History tab allows you to keep track of your betting history, including active bets, wins, and losses. Moreover, you can also keep track of your overall cashout sum, as well as individual cashout history with an option to filter daily, weekly, and monthly progress. It's an easy way to analyze your success and use that information to increase your chances for future bets.
My Drafts tab allows you to manage your drafted bet slips and analyze them until you decide to place your bet. This is also a place where you can delete a draft bet slip in case you change your mind or the events get canceled or otherwise unavailable.
A quick overview of Sportsbook betting rules
No game is fun without some rules, the same goes with Sportsbook btc betting. The minimum bet amount is 0.1 mBTC for all events both pre-match and Live. When it comes to maximum cashout amount, the most you can win on a single bet slip is 10000 mBTC.
Conclusion
Sportsbook provides more fun and more events than any other platform and aims to keep the players as happy as possible. There are so many excitements waiting for you with FortuneJack's latest attraction, so don't hesitate to take your chance with Fortuna right now.
Tapinator Launches Crypto Themed Mobile Game Exclusively on iOS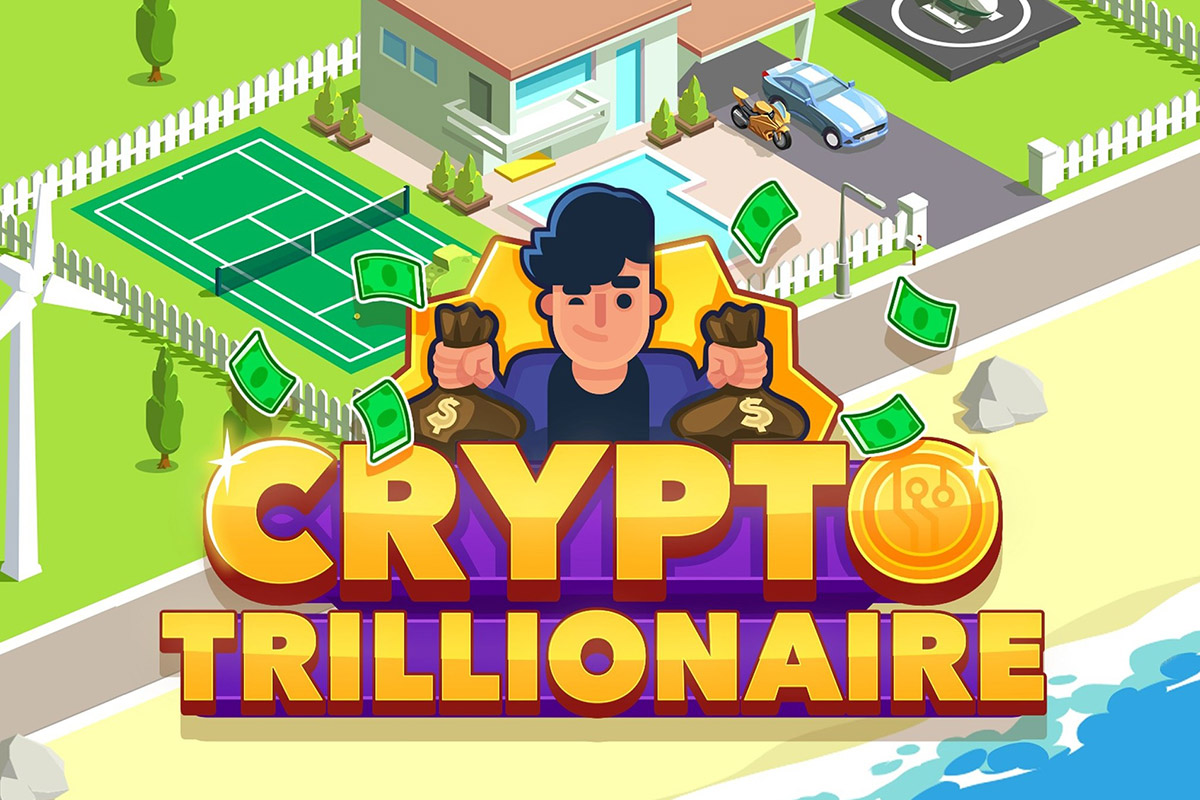 Reading Time:
2
minutes
Tapinator, Inc., a publisher of category leading apps for mobile platforms, announced the global release of Crypto Trillionaire exclusively on Apple's iOS platform. In order to bring this unique, best-in-class idle tapper game to mobile players worldwide, Tapinator has joined forces with the game's developer, Robot Cake Games of Hannover, Germany.
Following its initial global launch on iOS, Crypto Trillionaire was featured by Apple as a "New Game We Love," in 152 countries, including the United States. To-date, Crypto Trillionaire has achieved the following iOS metrics:
Nearly 250,000 player downloads
Excellent rating of 4.7 (out of 5.0) stars, based on over 4,000 player reviews
Reached #3 Top Strategy Games in 

the United States

Reached #89 Top Grossing for Strategy Games in 

the United States

Achieved #1 organic search result for the term "Crypto" within the App Store
Tapinator's CEO, Ilya Nikolayev, commented on the games release, "We achieved a very successful initial global launch with Crypto Trillionaire on iOS and we plan to invest significantly in future product updates and marketing with the intention of making Crypto Trillionaire a true category leader within the idle tapper genre across all major mobile platforms. The player response to the game has been fantastic and we are seeing solid metrics for both retention and ABPDAU (average bookings per daily active user). The idle tapper category has shown to support top grossing games with multi-year lifespans. We look forward to game enhancements that we expect will continue to improve player engagement and lifetime value, thereby allowing us to scale up our user acquisition budget. While it is still extremely early in the game's lifecycle, based on what we have seen thus far, we believe Crypto Trillionaire will have a material positive impact on our 2019 bookings results."
Crypto Trillionaire is the first of several planned major releases for Tapinator's Category-Leading Games & Apps business for 2019. Future releases will be announced in the coming months.
About Tapinator
Tapinator Inc. (OTCQB: TAPM) develops and publishes category leading apps for mobile platforms. Tapinator's library includes over 300 titles that, collectively, have achieved over 450 million mobile downloads, including notable properties such as Video Poker Classic, Dice Mage and Solitaire Dash. Tapinator generates revenues through the sale of branded advertising and via consumer transactions, including in-app purchases and subscriptions. Founded in 2013, Tapinator is headquartered in New York, with product development and marketing teams located in North America, Europe and Asia. Consumers can find high-quality mobile entertainment wherever they see the 'T' character logo, or at http://tapinator.com.
Crypto Trillionaire is a mobile app game developed solely for entertainment purposes.  It does not allow players to purchase, accumulate, trade, or otherwise transact in actual cryptocurrency or crypto-assets of any kind.