Fantasy Sports Interactive Launches Collaboration with AfricaBet for the World Cup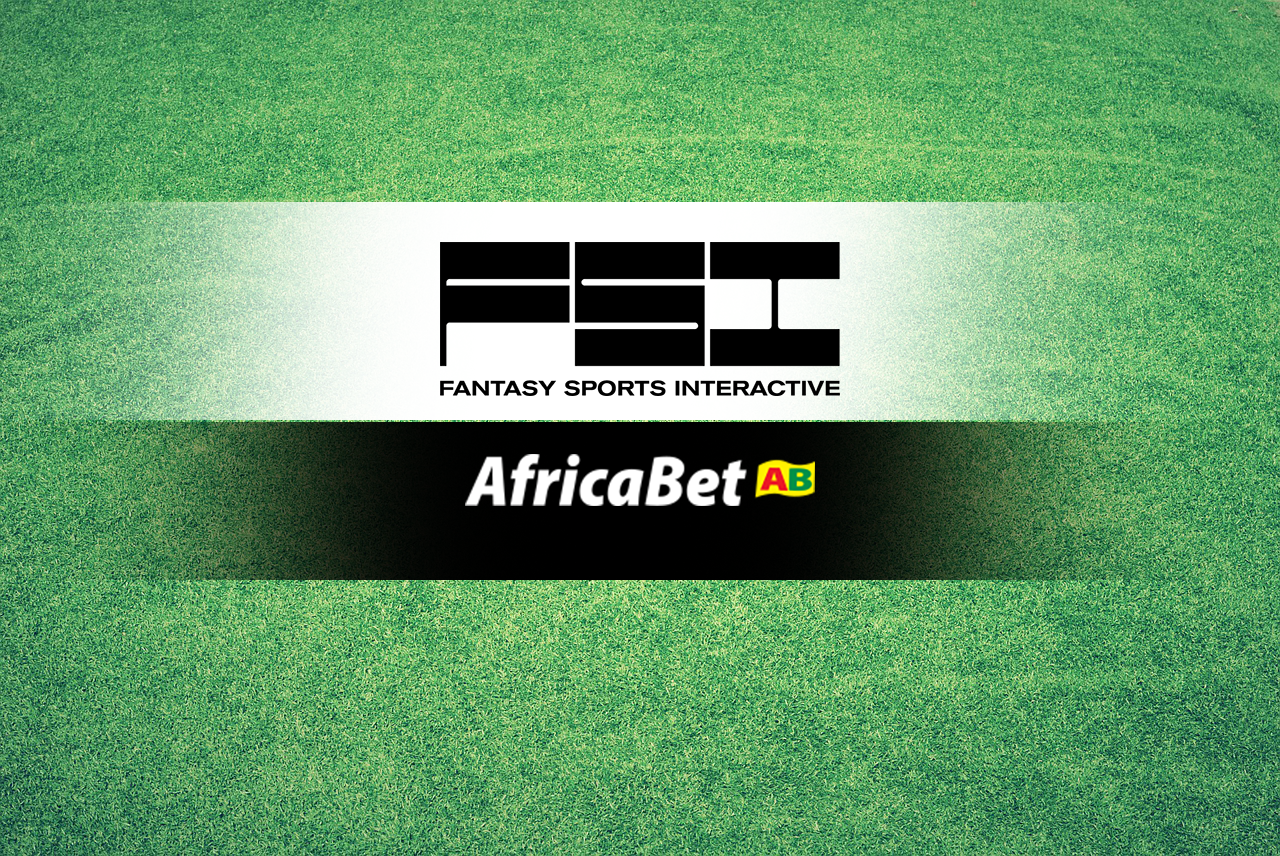 Reading Time:
3
minutes
London, United Kingdom, Monday, 21 June 2018 – Fantasy Sports Interactive Ltd. (FSI) are proud to officially announce their partnership with AfricaBet International B.V.
FSI enters a partnership with AfricaBet International B.V, to provide their international site Africabet.com with a range of fantasy sports gaming products, to complement AfricaBet's multi-faceted betting platform.
FSI and Africabet.com Team will originally roll out a core fantasy sports offering for the World Cup, to enrich customer experience and promote fan engagement during Football's global celebration.
FSI's igaming offering at Africabet.com will gradually unfold with a variety of fantasy sports products in the 2018/2019 football season and the ability for the addition of Fantasy NBA in October. FSI's suite will add a unique product mix that combines skill games with sportsbook, creating a genre with advanced cross-selling and customer retention elements, able to attract a new category of players to the AfricaBet platform.
FSI's CEO, Mr. Dennis Tsalikis, is delighted to officially welcome AfricaBet as a vital partner of the FSI Team and sees great potential for Fantasy Sports in the African and worldwide market:
"We are proud to be partnering with one of Africa's most innovative and dynamic gaming providers. The African market is currently one of the most promising iGaming markets and AfricaBet are a pioneering Team with a powerful vision for Africa's iGaming future and international growth. We are excited to be announcing our partnership to the world and we are looking forward to enjoying a long and prosperous collaboration with AfricaBet".
AfricaBet's CEO, Mr. Brian Makwabarara, stated regarding the partnership: "africabet.com has been a first in many ways in Africa. We have always sought to provide innovative and interactive solutions within the gaming sphere, so as to provide a world class Gaming Website to our Clients who hail from all over the world, not just Africa! As such, we were very excited to partner with Fantasy Sports Interactive, a leader in their own right within the Fantasy sports Arena, who are forward thinking and see the massive potential not only in Africa, but specifically in partnering with africabet.com. We always seek to provide the Best services, and to do so we partner with the Best providers in the world! We are very happy to count FSI amongst our list of valued Partners, whose integrity, long experience, and superior products will see a successful and long partnership between us!"
About FSI
Fantasy Sports Interactive is a leading software provider for Fantasy Sports solutions. The company focuses in the provision of fully customisable services to gaming operators, with a product portfolio that can adapt to regulatory requirements in any jurisdiction. FSI has great experience in the gaming industry as it was the first to introduce a 'Fantasy Sportsbook' in Europe in 2015 through Bet4theBest Ltd., FSI's own proof of concept, licensed by the UK Gambling Commission and the Malta Gaming Authority. FSI conveys their operating and marketing experience to their customers to add value to the service and ensure a successful product launch and handling.
About AfricaBet
AfricaBet is Africa's leading and fastest growing gaming company with lots of exciting betting products on sporting events, horse racing, live betting; lottery, live casino and exciting casino slot games. We aim to provide our customers with the best online gaming experience as they bet on their favourite sporting events or play our popular lottery games and live casino suite of products.
Our offering covers sporting events such as football, tennis, basketball, rugby, cricket etc. Bet on your favourite teams in the English Premier League, La Liga, Bundesliga, Champions League and a whole lot of other International Leagues and sporting tournaments from all around the world. You can also access the same huge range of markets and events on your mobile or tablet and bet on the go. At AfricaBet we make sure you that you are offered the best odds on the market and to add to the excitement you can also catch up with sports news and get to keep abreast with your teams and players and current sporting events on our News Section.
Our website is very secure; you can fund your account through the following: Visa and MasterCard, Bitcoin and various Mobile Money platforms. AfricaBet supports responsible gambling. Gambling is a form of entertainment and does not solve financial problems. Please play responsibly.
Fantasy football platform Sorare officially launches out of Beta in the UK as Paris-Saint Germain joins the platform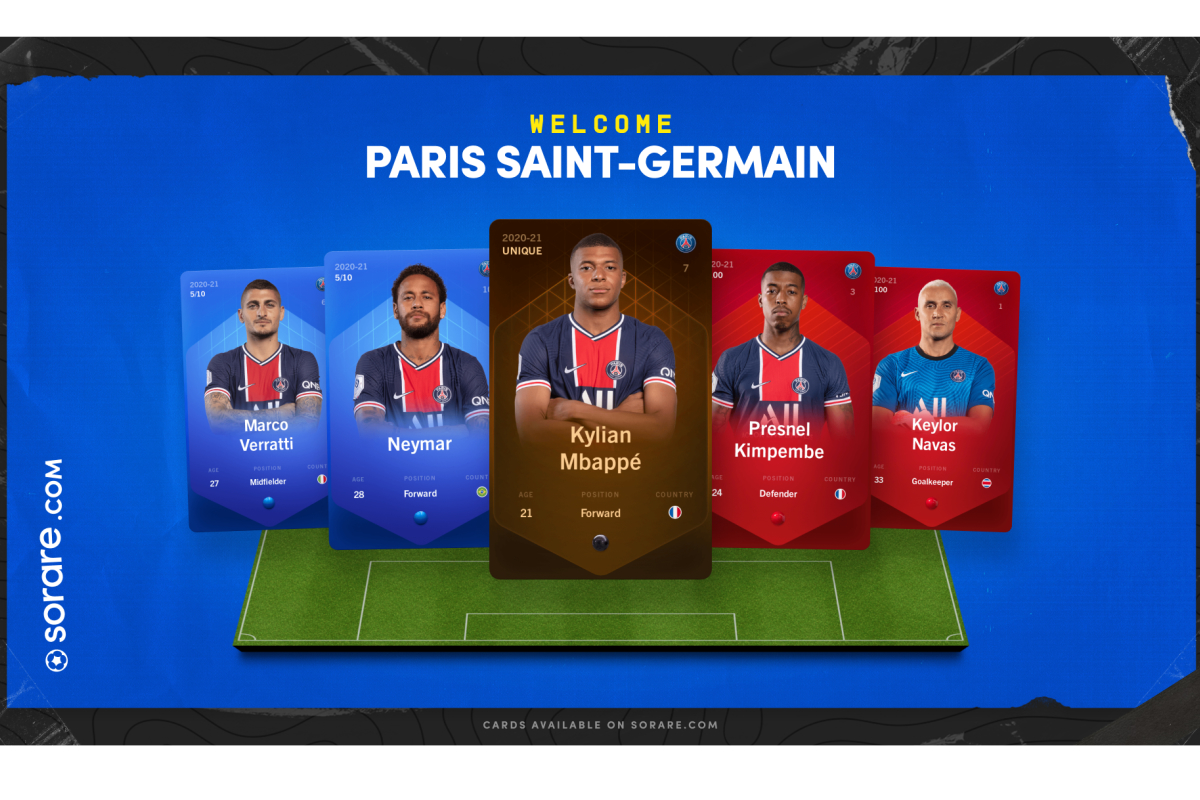 Reading Time:
4
minutes
Paris Saint-Germain, the 2020 Champions League Finalist, and Sorare, the global fantasy football game, has signed a partnership to create digital collectibles of PSG players making it the 100th club to join Sorare
The UK ranks 5th in terms of total number of Sorare users, and number one in terms of total time spent on the platform per user, a reflection of the country's appetite for Fantasy Football
The announcement comes as a first step in Sorare's ambitious plans to partner with leading football teams and clubs in the UK, as its revenue increased twentyfold in the last 12 months
As part of this partnership with PSG, Sorare will gain the rights for 'legendary players' from 2013, including David Beckham
Paris, September 29th, 2020​- Global Fantasy Football platform Sorare announces today that it officially launches in the UK, paving the way for significant partnerships with UK-based football teams
and clubs. Additionally, starting​ today and following PSG's partnership with Sorare, collectors and gamers in the United Kingdom and elsewhere will now be able to freely buy, sell, and play with limited edition digital player cards of PSG players such as Neymar and Kylian Mbappé. This also includes historic players from 2013 such as David Beckham. Since its launch in early 2019, the platform has grown an average of 52% month on month, and today counts over 40​.000 users worldwide.
Through organic growth alone, the UK has quietly grown into Sorare's 5th largest market in terms of user base, sustained by a 70% month on month user growth in the country. The UK is also ranked the number one market as far as time spent on the platform, with an average of 1h25 mins per day per user. Sorare's organic growth in the UK is a reflection of the country's appetite for Fantasy Football, with Fantasy Premier League reaching close to 8million users, and more than doubling in the last 4 years. Today's launch comes in response to the significant user demand from the market, and serves as an additional step in consolidating Sorare's plans to secure partnerships with leading teams and clubs in the UK.
Nicolas Julia, CEO at Sorare, said:​ "We​ are delighted to officially launch in the UK today, getting Sorare one step closer to closing game changing partnerships with major teams and clubs in the country. The​ European Fantasy Football market was estimated at close to USD 900M per annum1 in 2018, and expected to double in the next five years. Expanding into more European markets early on in our growth is a strategic step for Sorare both in terms of market acquisition and brand recognition with users, football teams, and investors alike. With the inclusion of PSG to the platform, football fans in the UK and elsewhere will be able to leverage their football knowledge to play as a strategic manager and compete for rewards with skin in the game. PSG fans will be able to join the economy of their passions in a way that wasn't possible before Sorare's global fantasy football."
The company is using blockchain technology to​ create digital scarcity and establish who owns the digital card of a player at any given time. It creates a new level of trust and freedom for collectors. The cards are more than just collectibles: they are useful in Sorare's global fantasy football game to compete every weekend and fight for the best rewards.
Paris Saint-Germain is embracing Sorare's vision to become the go-to fantasy game to increase the enjoyment of live football. PSG fans will be able to play with their favorite footballers by using their cards in their team. The score of the player card will depend on the performance of the player in real-life, would it be a Ligue 1 game or a Champions League game.
Andre Schurrle, early investor in Sorare, said​: "Today's​ UK launch is a major milestone for Sorare. Anyone remotely interested in football knows that the UK is home to some of the best teams and players in the world. I can't wait to see Sorare announce UK Premier League teams and players in the coming months. Additionally, the inclusion of Paris Saint-Germain on the platform, a top division team in French and international football, is huge news for Sorare's user base. As Sorare players know, the game is based on the real life performance of players, and from today, anyone on Sorare can purchase or trade cards from an outstanding team including world famous players such as Mbappe, Neymar and more. I stand behind Sorare's mission to become the go-to platform for Fantasy Football and today's announcement is yet another proof that the company is well positioned to execute on its objective."​
PSG is joining 99 other football clubs from Europe, the United States, and Asia have partnered with Sorare to issue officially digital player cards, amongst them Juventus and Atletico de Madrid. Through these partnerships, Sorare is able to create the first truly global fantasy football experience. Fantasy players can create a lineup with a Ligue 1 midfielder such as Neymar, a Serie A striker such as Cristiano Ronaldo, a La Liga goalkeeper such as Jan Oblak and a Bundesliga defender such as Sven Bender.
The game was launched in March 2019 by two experienced entrepreneurs, Nicolas Julia and Adrien Montfort, that saw the potential of blockchain technology to create a new category in the sports gaming industry. Sorare has generated USD 1.5 million of revenues from the sale of cards across 60 countries in just over 12 months. It is ranked as the blockchain game with the most volume according to nonfungible​​.
Fabien Allegre, Merchandising and Paris Saint-Germain Brand Diversification, explains​: "Paris Saint-Germain is the new generation club. We are driven by our values of competitiveness. At the forefront of innovation, we are always looking ahead, looking to the future, to offer our fans new experiences. To constantly improve them, and to offer better coverage for our brand, Sorare will enable us to reach out to new, young communities, especially in Asia and America. We are proud of this new collaboration".
See all licensed clubs on Sorare here.
SuperCric – India's first strategy cricket manager simulation game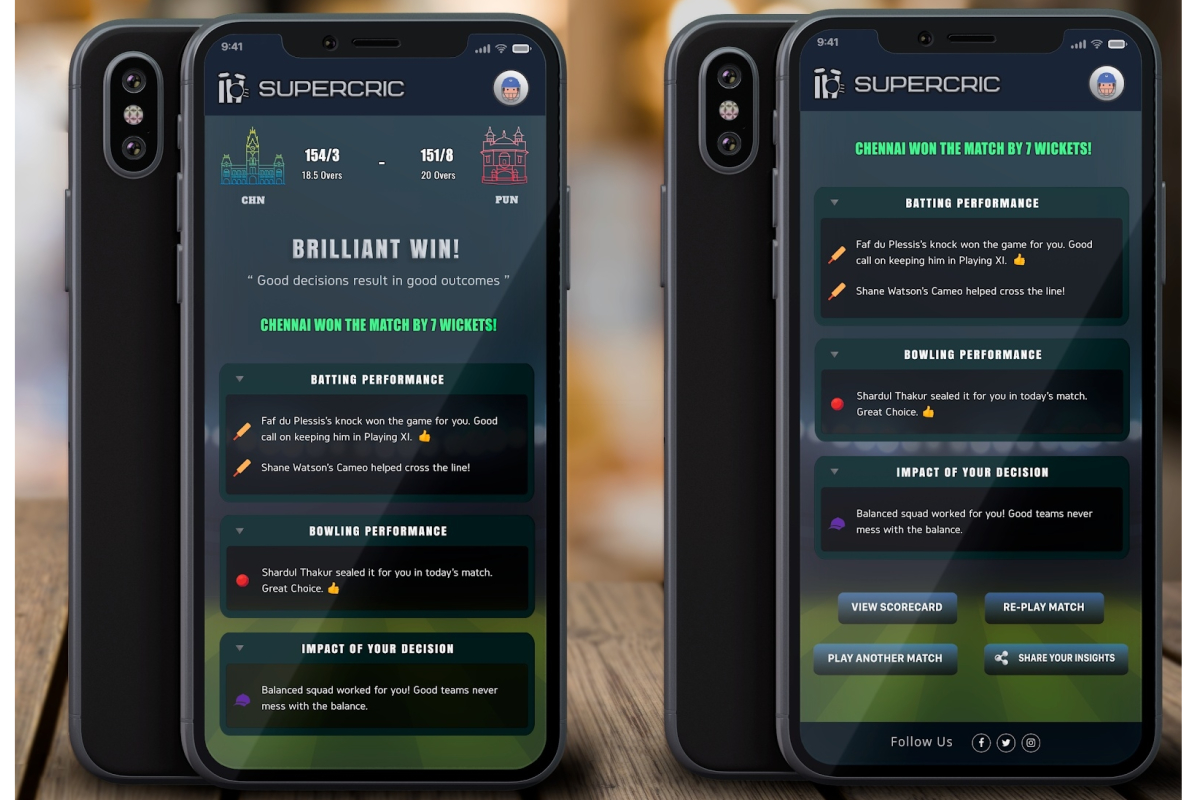 Reading Time:
4
minutes
AnalytIQ Sports Technologies launches India's first strategy 'Cricket Manager' with all gameplay powered by our proprietary AI-driven simulator game, SuperCric. The Bangalore based sports tech start-up has built a proprietary cricket simulator tool based on real historical data from cricket tournaments worldwide (the only one of its kind globally available for fans to explore the likelihood of occurrence of performance for their favourite players and teams), that will enable better choice-making for daily fantasy gamers this IPL season and also give them an opportunity to engage and better their skills all year round.
SuperCric, built with a proprietary simulation tool, is developed as a first of its kind sports engagement tool which will facilitate better decision making for the invested cricket fan. In a new genre of gameplay – fans are putting their cricket intelligence and judgment against the traditional knowledge of teams. Can you outsmart Rohit or MSD on the field is the real question?
SuperCric, a modern-day cricket manager which will now enable Cricket fans to put on their Captain's hat and see how each choice they make in the game has an implication on the outcome of the match. By testing their choices and gauging the possible outcomes through this tool, fantasy players have an opportunity to widen their chances of winning bigger in their fantasy games this IPL.
SuperCric is not a fantasy platform but an ideal tool for fantasy gamers that is powered by an Artificial Intelligence (AI) driven proprietary simulation tool that is able to predict the probability of a win for each team with an over 90% accuracy rate. In the immediate future, SuperCric aims to target every fan tuned into this year's IPL with viewership numbers expected to be in excess of 600million people across India.
This game lets you pick your playing XI from your squad for some legendary tournaments and using only your strategic understanding of the game as a tool can you craft a winning XI or an over by over strategy of who should bowl.
As a cricket fan, you always feel some key moments should have had different decision making. Some team selections have been tricky given the opposition. And you have never had a way to validate this feeling. SuperCric is a unique simulator that lets you simulate a game and its combinations many times over. Soon the game will also let you simulate key games from a certain stage in the match allowing you to validate your judgments.
SuperCric is founded and developed by ex-cricketer and IPL presenter Suhail Chandhok and the husband-wife entrepreneurial team of McKinsey India man Arvind Sivdas from IIM Calcutta and Dhanya Param from IIT Madras, who also co-own Kabaddi Adda. This platform is the Kabaddi world's fastest-growing digital content & distribution platform which offers deep insight into the Kabaddi ecosystem with over 28 million views. Suhail being an ex-cricketer and current IPL presenter himself will now take this opportunity to reflect his experience and knowledge gathered over the years in SuperCric.
A former professional sportsman hailing from 3 generations of Sport, Suhail Chandhok is currently one of India's leading Sports Presenters & Commentators, having been the face & voice of global sporting properties such as the Indian Premier League (IPL), Pro Kabaddi League, Wimbledon Tennis, among several others. Chandhok played professional Cricket in Australia & the UK and enjoyed a stint with the IPL's Royal Challengers Bangalore in 2009 & 10.
According to Suhail Chandhok Co-Founder, SuperCric, "The gaming ecosystem is at the cusp of disruption. COVID has pushed the market to explore and embrace games faster. The data economy with more time on hand for users points to an even bigger future for the industry. Investors are recognizing this and lining up to being new genres itself into this market."
SuperCric recently raised angel funding of an undisclosed amount from a European investor, Pontus Lemberg. They plan to launch the game and expand its user base to 10 million by the end of the upcoming cricket season.
Key features:
Tournaments – In this mode, users can play as their favorite team and play the whole tournament with the same team. This feature allows the user to go through the whole tournament (14 matches in the case of IPL) in a week. Moving forward we will introduce older data and so allow users to play tournaments with their favourite IPL teams from 2008 onwards. Over time new tournaments will be launched on every Saturday and be active till midnight on the following Friday.
Tournament Rewards – Much like real tournaments, awards will be given to the top teams, highest-scoring batsmen, top wicket-takers, highest sixes, most stumpings, and much more. This will allow users to think about their squads over the whole tournament and simulate the experience of having to shuffle their squads if they don't win and stick to squads that work well.
Weekly Leaderboards – The awards will be given for the large selection of winners for every tournament. All points earned during a live tournament will contribute towards the weekly leaderboard.
MSD quotient – At Super Cric decisions determine your destiny. We created a metric called MSD quotient named after arguably World's greatest T20 captain. This gives the user a sense of risk they are taking with every decision.
Play by Play Mode – This feature makes the pressures of being on the field more realistic. Decisions need to be made when wickets fall and after every over. Users need to plan and manage their resources wisely.
Cards – Three cards are awarded to every player who enters the tournament. Users can deploy the card to get a pitch report before the match, increase the aggression of play when required and replace one player after the toss. This will add a fun quotient to users' experience at Super Cric.
Decision Review Screen –  At the end of the match, users get machine learning-driven insights into their decisions in their match. This will help them make similar or better decisions in the following matches.
Artificial Intelligence (AI) tech – Our simulator is built on the back of long-dated historical data. Matchups like player ability/weakness against a specific bowler and a bowling skill type are also reflected. Also leaves flexibility for miracles as only AI can offer. The simulation also does reflect the current form of the player and will constantly keep getting updated as we receive more data in the system.
Scout Gaming signs sponsorship with Fulham FC through FanTeam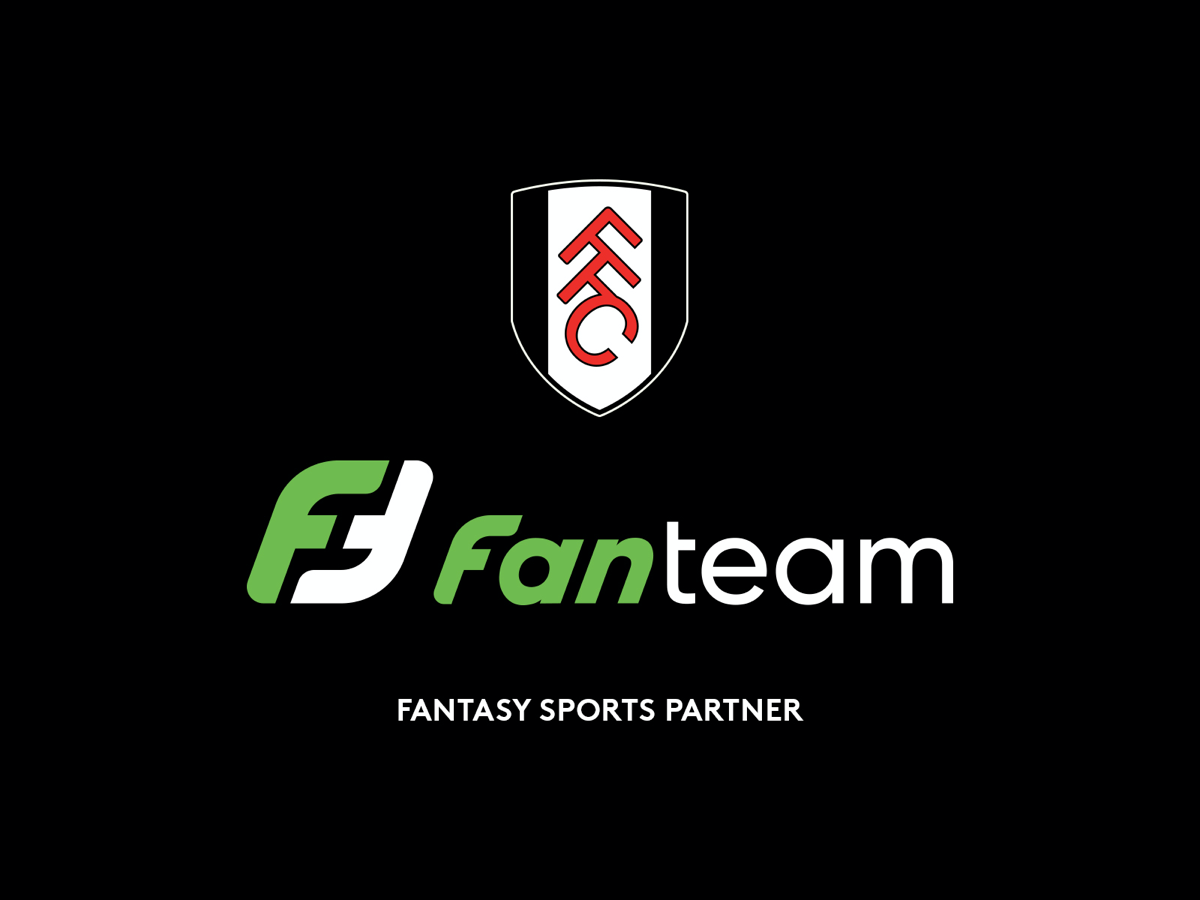 Reading Time:
2
minutes
Scout Gaming through its wholly owned B2C brand FanTeam, is pleased to announce it has become the club's new Fantasy Sports Partner for the next two seasons.
FanTeam, part of Scout Gaming Group, offers Europes largest prize pools on fantasy football, including the world's largest season-long Fantasy Premier League game, with €1.000.000 guaranteed and minimum €200,000 to the winner. In addition, every week users can compete for more than €500.000 in cash prizes connected to daily- and single match-tournaments. As part of the partnership with the club, FanTeam will be offering games specifically tied to Fulham FC, such as player duels ("matchups"), against different opponents during the season, as well as the traditional season-long game played across the full Premier League season.
Fulham's rich heritage and global reputation were key factors in FanTeam's decision to partner with the club.
"We're extremely proud and excited to partner with Fulham FC in connection to their return to where they belong, the Premier League. We were impressed by how the club handled the relegation in 2019, and the measures taken to win back promotion. In many ways we see a lot of similarities between FanTeam/Scout Gaming and Fulham FC, where focus on building a winning culture and passion stands out", comments Andreas Ternstrom, CEO, Scout Gaming.
"We are confident that Fulham will have a successful season and believe Fulham's loyal global fanbase will enjoy FanTeams world-class fantasy sports products. We look forward to building a successful partnership with Fulham FC and can`t wait for the season to kick off", comments Andreas Sundal, CPO and Co-founder, Scout Gaming.
FanTeam will be leveraging their association with the club and their Premier League platform to promote their games to fans in the UK and internationally.
"I'm delighted to welcome FanTeam on board as club partner for the next two seasons. Fantasy Sports is seeing increasing popularity on a global basis and we look forward to collaborating together and provide FanTeam both exposure and a platform to engage with our fans worldwide", comments Mackintosh, CEO, Fulham Football Club.