Caesars Entertainment Presents World-Renowned Singing Superstar Celine Dion at Tokyo Dome for First Japanese Performance in Twelve Years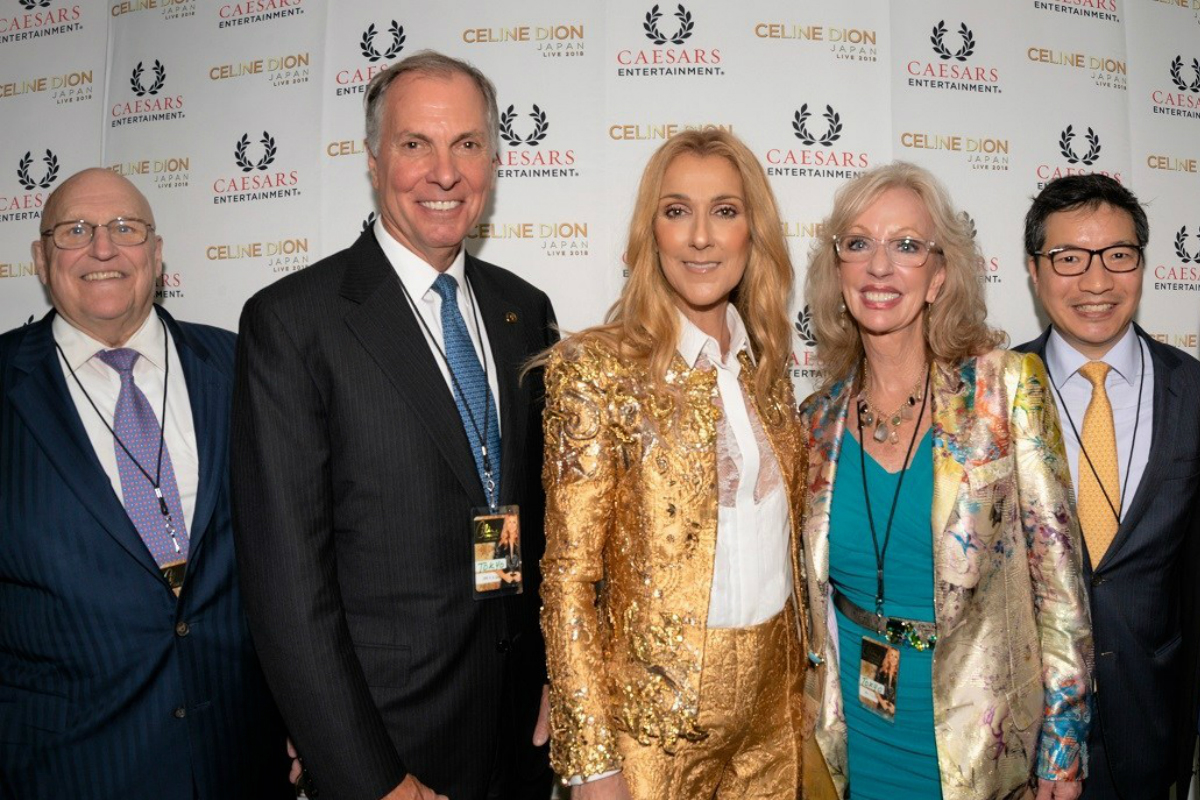 Reading Time:
3
minutes
A Sold-Out Crowd Experienced One of Caesars Entertainment's Most Iconic Resident Artists, Celine Dion, Perform an Extended Set
LAS VEGAS, June, 2018 — Legendary icon and Las Vegas resident performer Celine Dion launched her 22-city tour across the Asian-Pacific region with a spectacular two-hour, sold out performance inside the Tokyo Dome two nights ago. The Celine Dion Live 2018 Tour Tokyo performance was presented by Caesars Entertainment Corporation (NASDAQ: CZR), a global leader in the gaming, hospitality, MICE and live entertainment industries.
The tour is the latest milestone in a 15-year history of collaboration and partnership between Caesars Entertainment and Celine Dion, who began her first residency "A New Day…" at The Colosseum at Caesars Palace in 2003. Since that time, Celine has performed over 1,000 shows to over four million fans at The Colosseum at Caesars Palace in Las Vegas, and will continue to add to this number with her current residency, "Celine."  While her Las Vegas residency performances usually run for 90 minutes, last night's show lasted for approximately two hours.
"Caesars Entertainment is the global leader in creating world-class live entertainment experiences and we are delighted that we helped bring Celine Dion back to Japan for the first time in 12 years," said Mark Frissora, President and Chief Executive Officer of Caesars Entertainment. "Live Entertainment has been key to our success as the preeminent Integrated Resort (IR) operator. With the IR legislation reaching its final stages, we hope this concert demonstrates our commitment to developing meaningful partnerships in Japan."
Caesars Entertainment executives Steven Tight, President of International Development, Jan Jones Blackhurst, Executive Vice President of Government Relations & Corporate Responsibility,  William Shen, Senior Vice President & Managing Director of Korea & Japan, and members of Caesars' Japan Advisory Council were in Tokyo for the event.
"I am so pleased that Caesars Entertainment was able to be part of this special performance," said Steve Tight, President of International Development. "Entertainment for the whole family is at the core of Caesars Entertainment, and it was a delight to see such a wide range of people enjoying Celine's concert. Shows like this take place at Caesars Entertainment Integrated Resorts every day, so I hope this concert gave the audience a real taste of the type of entertainment you can expect at a Japanese Entertainment Resort."
Caesars Entertainment's vision is to build a world-class Integrated Resort which would bring world-class entertainment to Japanese audiences while also showcasing Japanese culture and entertainment to visitors from all over the world.
Key facts about Celine Dion residency at Caesars Palace:
The Colosseum at Caesars Palace was built exclusively for 

Celine Dion's

 residency, "A New Day…," which began in 

March 2003

.
Celine performed a total of 717 times during her first residency, which ran from 

March 2003

 until 

December 2007

.
Ongoing performances are taking place during Celine's second residency, "Celine", which began in March 2011.
Celine performed her 1,000th show at The Colosseum at Caesars Palace on 

October 8, 2016

.
To celebrate the event, Caesars Entertainment gave away three pairs of concert tickets to lucky winners through a tie up with women's lifestyle magazine CREA.  Caesars Entertainment also created a Colosseum-inspired pop-up photo booth at the venue to commemorate its 15-year relationship with Celine Dion, where concertgoers had the opportunity to take a photo alongside an image of Celine performing at the iconic venue against the Las Vegas skyline.
About Caesars Entertainment:
Caesars Entertainment is the world's most diversified casino-entertainment provider and the most geographically diverse U.S. casino-entertainment company. Since its beginning in Reno, Nevada, in 1937, Caesars Entertainment has grown through development of new resorts, expansions and acquisitions and its portfolio of subsidiaries now operate 47 casinos in 13 U.S. states and five countries. Caesars Entertainment's resorts operate primarily under the Caesars®, Harrah's® and Horseshoe® brand names. Caesars Entertainment's portfolio also includes the Caesars Entertainment UK family of casinos. Caesars Entertainment is focused on building loyalty and value with its guests through a unique combination of great service, excellent products, unsurpassed distribution, operational excellence and technology leadership. Caesars Entertainment is committed to environmental sustainability and energy conservation and recognizes the importance of being a responsible steward of the environment. For more information, please visit www.caesars.com.
Source: Caesars Entertainment
QTech Games Targets Indian Market with New Recruitment Drive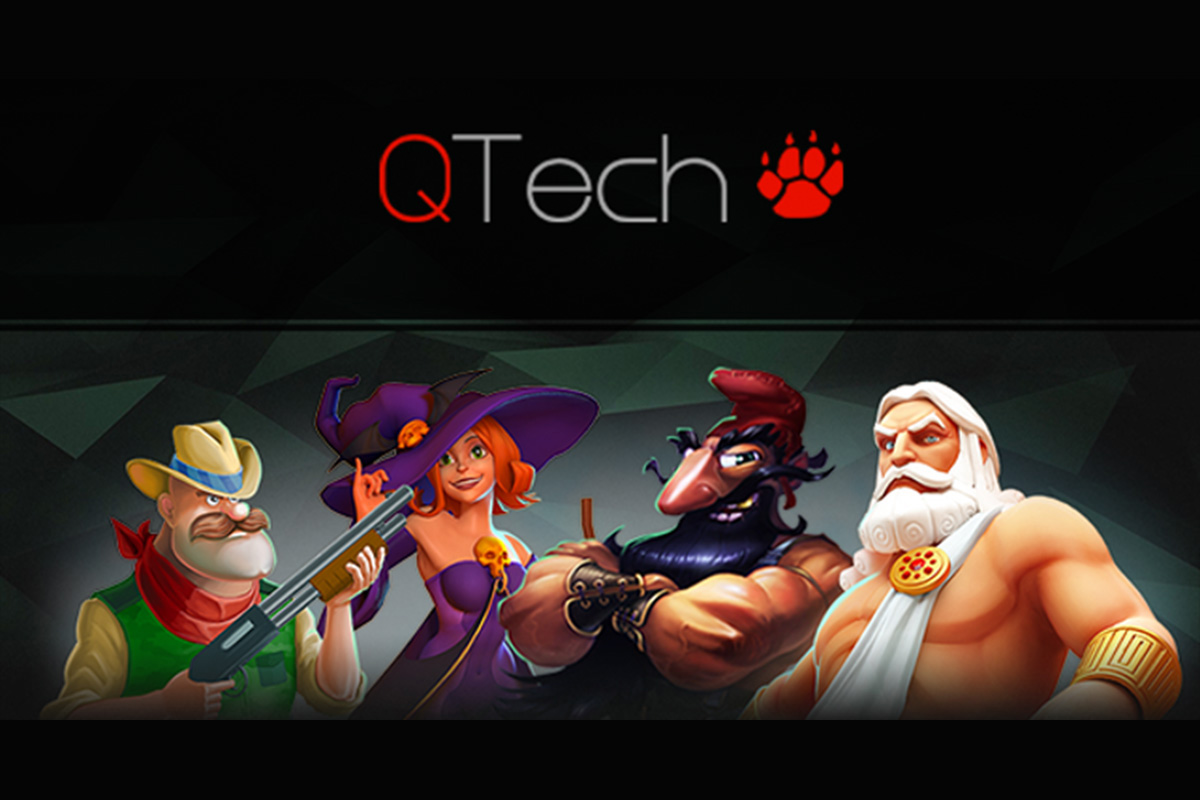 Reading Time:
2
minutes
QTech Games has announced further expansion plans across emerging markets in Asia, featuring a new recruitment drive around India's breakout territory.
As the fastest-growing games distributor in Asia, QTech Games is logically broadening its reach into the world's second-most populous country, where it is now taking applications from experienced sales people with knowledge of the India market.
The proven success of QTech Games' new partnership model is opening up new territories for operators looking to secure a foothold in the Asian market via QTech Games' local expertise and unique infrastructure.
"At QTech Games, we're currently seeing the greatest growth in India. That's no surprise considering a ramping population of 1.3 billion, near universal access to 4G, and dropping costs for smartphones and the internet, even in the backwaters. Consequently, India's online sector has welcomed a raft of acquisitions this year, as operators plant their flags in the sand ahead of the expected boom. Accordingly, QTech Games is now offering operators the chance to become the integration partner for new content / studios, removing the hassle of integrations in order that internal tech teams can concentrate on value-added processes. In fact, our company axiom is simply: one seamless integration for all the emerging and growth markets," Markus Nasholm, CEO of QTech Games said.
"A flexible platform and an open mind are the only things you must be sure to take with you, wherever you're travelling across this ever-changing landscape – and, at QTech, our market-leading platform has you securely packed for all the best, localized games – majoring in mobile. Asian operators aren't too bothered if you have the 'traditional' game providers. That said, if you don't have the Fish game in China, there's a 0% probability of becoming successful. And it's a similar story with the Andar Bahar card game in India, where the eyes of the industry are converging right now. As a result, we're already on a strong recruitment drive to hire the best and brightest minds as our tentacles extend into ever more culturally-specific and diverse territories. So, if you're an expert with relevant experience in the territory, we'd love to hear from you," Markus Nasholm added.
Nagasaki to Choose IR Operator in Autumn 2020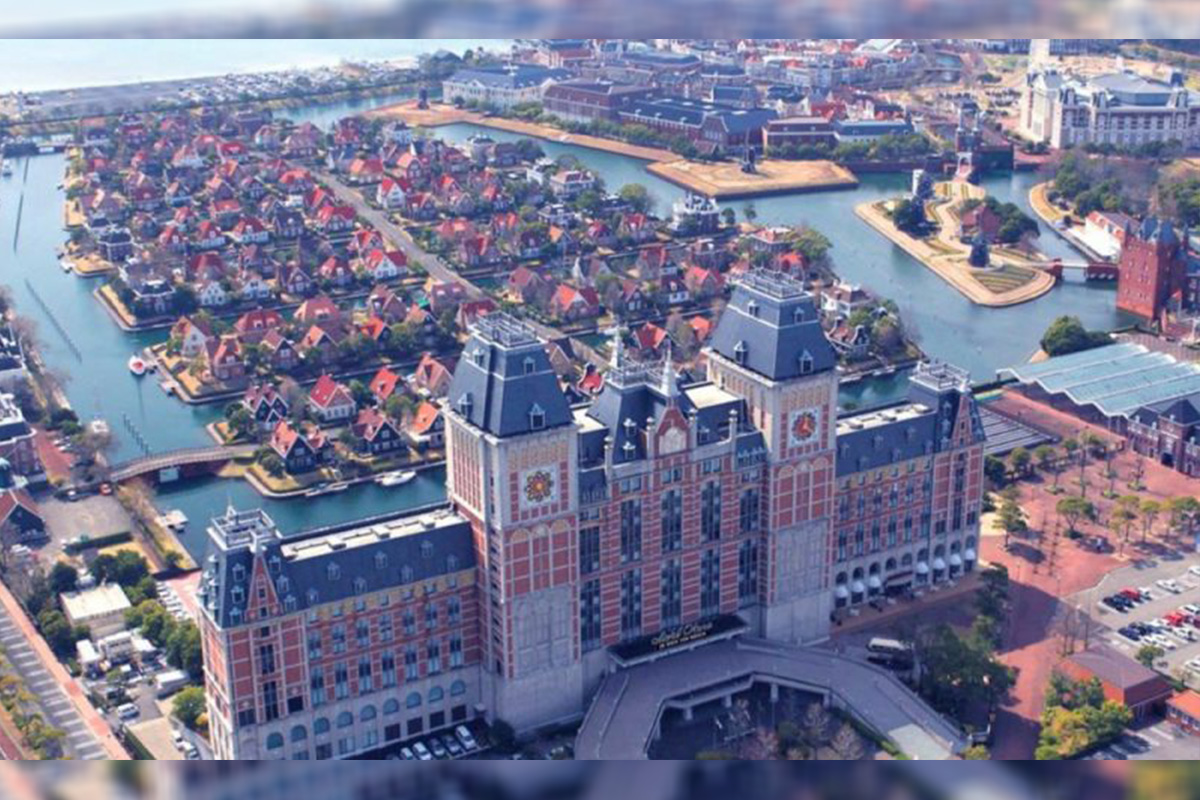 Reading Time:
< 1
minute
Nagasaki Governor Hodo Nakamura has told his prefectural assembly that his administration plan is to select its IR operator in the next autumn.
In advance of that action, Nagasaki will settle its local implementation policies by March and shortly thereafter conduct the RFP process.
As for the RFC process, at the end of November, it was confirmed by the prefectural government that four potential IR operators had become confirmed participants, suggesting that one firm which had been expected to participate dropped out.
The Nagasaki IR plan proposes building the facility at the Huis Ten Bosch theme park in Sasebo city.
Local Business Community Dismays at Hokkaido's Withdrawal from IR Race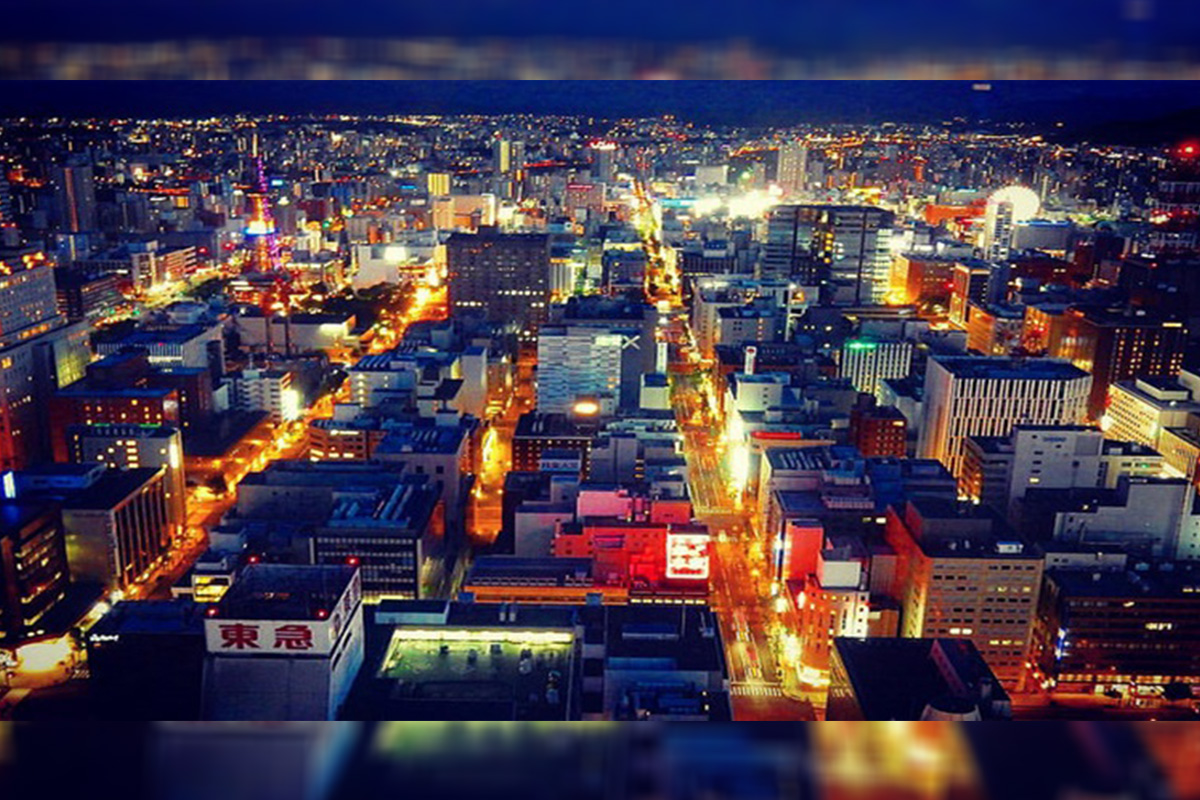 Reading Time:
< 1
minute
The Hokkaido business community has dismayed at the announcement by Governor Naomichi Suzuki that the prefecture would abandon plans for an integrated resort (IR) due to environmental concerns.
Prior to the announcement it had been estimated that there would have been an investment of between JPY280 to JPY380 billion in an IR, bringing in annual turnover of over JPY 150 billion. It was widely hoped that this could be the long-awaited impetus to turn around the economy and help reverse the depopulation of Hokkaido. Instead, there has been huge disappointment for Tomakomai city and the local business community in the days since Governor Suzuki's decision.
Tomakomai mayor Hirofumi Iwakura stated, "We are extremely disappointed and wonder why."
In respect to comments by the Governor that an inability to conduct an environmental assessment on the proposed IR site within the timeframe given by the national government was behind the decision, Iwakura said, "If it was really just about the environment, we could find a way," adding that the city will not drop its growth plan to revitalise the tourism industry and attract foreign visitors via an international resort.
Hiroaki Fujita, Chairman of the Tomakomai IR Promotion Council, said, "I am not satisfied that these plans have been shelved."
Fujita said he would continue to be active in IR promotion activities in the future.
Tomoharu Miyamoto, Chairman of the Tomakomai Chamber of Commerce and Industry, stated, "I want people to understand that we need an IR and accept the challenge."