Caesars Entertainment Presents World-Renowned Singing Superstar Celine Dion at Tokyo Dome for First Japanese Performance in Twelve Years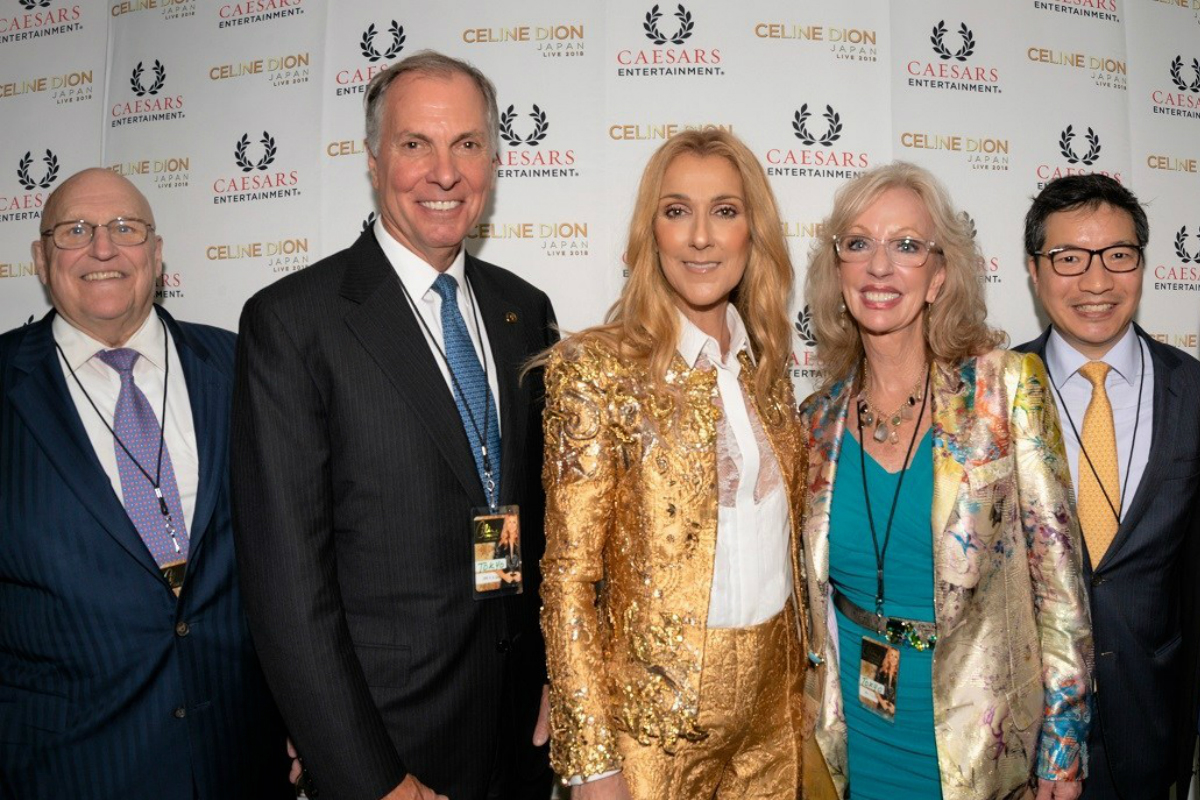 Reading Time:
3
minutes
A Sold-Out Crowd Experienced One of Caesars Entertainment's Most Iconic Resident Artists, Celine Dion, Perform an Extended Set
LAS VEGAS, June, 2018 — Legendary icon and Las Vegas resident performer Celine Dion launched her 22-city tour across the Asian-Pacific region with a spectacular two-hour, sold out performance inside the Tokyo Dome two nights ago. The Celine Dion Live 2018 Tour Tokyo performance was presented by Caesars Entertainment Corporation (NASDAQ: CZR), a global leader in the gaming, hospitality, MICE and live entertainment industries.
The tour is the latest milestone in a 15-year history of collaboration and partnership between Caesars Entertainment and Celine Dion, who began her first residency "A New Day…" at The Colosseum at Caesars Palace in 2003. Since that time, Celine has performed over 1,000 shows to over four million fans at The Colosseum at Caesars Palace in Las Vegas, and will continue to add to this number with her current residency, "Celine."  While her Las Vegas residency performances usually run for 90 minutes, last night's show lasted for approximately two hours.
"Caesars Entertainment is the global leader in creating world-class live entertainment experiences and we are delighted that we helped bring Celine Dion back to Japan for the first time in 12 years," said Mark Frissora, President and Chief Executive Officer of Caesars Entertainment. "Live Entertainment has been key to our success as the preeminent Integrated Resort (IR) operator. With the IR legislation reaching its final stages, we hope this concert demonstrates our commitment to developing meaningful partnerships in Japan."
Caesars Entertainment executives Steven Tight, President of International Development, Jan Jones Blackhurst, Executive Vice President of Government Relations & Corporate Responsibility,  William Shen, Senior Vice President & Managing Director of Korea & Japan, and members of Caesars' Japan Advisory Council were in Tokyo for the event.
"I am so pleased that Caesars Entertainment was able to be part of this special performance," said Steve Tight, President of International Development. "Entertainment for the whole family is at the core of Caesars Entertainment, and it was a delight to see such a wide range of people enjoying Celine's concert. Shows like this take place at Caesars Entertainment Integrated Resorts every day, so I hope this concert gave the audience a real taste of the type of entertainment you can expect at a Japanese Entertainment Resort."
Caesars Entertainment's vision is to build a world-class Integrated Resort which would bring world-class entertainment to Japanese audiences while also showcasing Japanese culture and entertainment to visitors from all over the world.
Key facts about Celine Dion residency at Caesars Palace:
The Colosseum at Caesars Palace was built exclusively for 

Celine Dion's

 residency, "A New Day…," which began in 

March 2003

.
Celine performed a total of 717 times during her first residency, which ran from 

March 2003

 until 

December 2007

.
Ongoing performances are taking place during Celine's second residency, "Celine", which began in March 2011.
Celine performed her 1,000th show at The Colosseum at Caesars Palace on 

October 8, 2016

.
To celebrate the event, Caesars Entertainment gave away three pairs of concert tickets to lucky winners through a tie up with women's lifestyle magazine CREA.  Caesars Entertainment also created a Colosseum-inspired pop-up photo booth at the venue to commemorate its 15-year relationship with Celine Dion, where concertgoers had the opportunity to take a photo alongside an image of Celine performing at the iconic venue against the Las Vegas skyline.
About Caesars Entertainment:
Caesars Entertainment is the world's most diversified casino-entertainment provider and the most geographically diverse U.S. casino-entertainment company. Since its beginning in Reno, Nevada, in 1937, Caesars Entertainment has grown through development of new resorts, expansions and acquisitions and its portfolio of subsidiaries now operate 47 casinos in 13 U.S. states and five countries. Caesars Entertainment's resorts operate primarily under the Caesars®, Harrah's® and Horseshoe® brand names. Caesars Entertainment's portfolio also includes the Caesars Entertainment UK family of casinos. Caesars Entertainment is focused on building loyalty and value with its guests through a unique combination of great service, excellent products, unsurpassed distribution, operational excellence and technology leadership. Caesars Entertainment is committed to environmental sustainability and energy conservation and recognizes the importance of being a responsible steward of the environment. For more information, please visit www.caesars.com.
Source: Caesars Entertainment

Infinity Kingdom to Start Open Beta in Japan on January 25th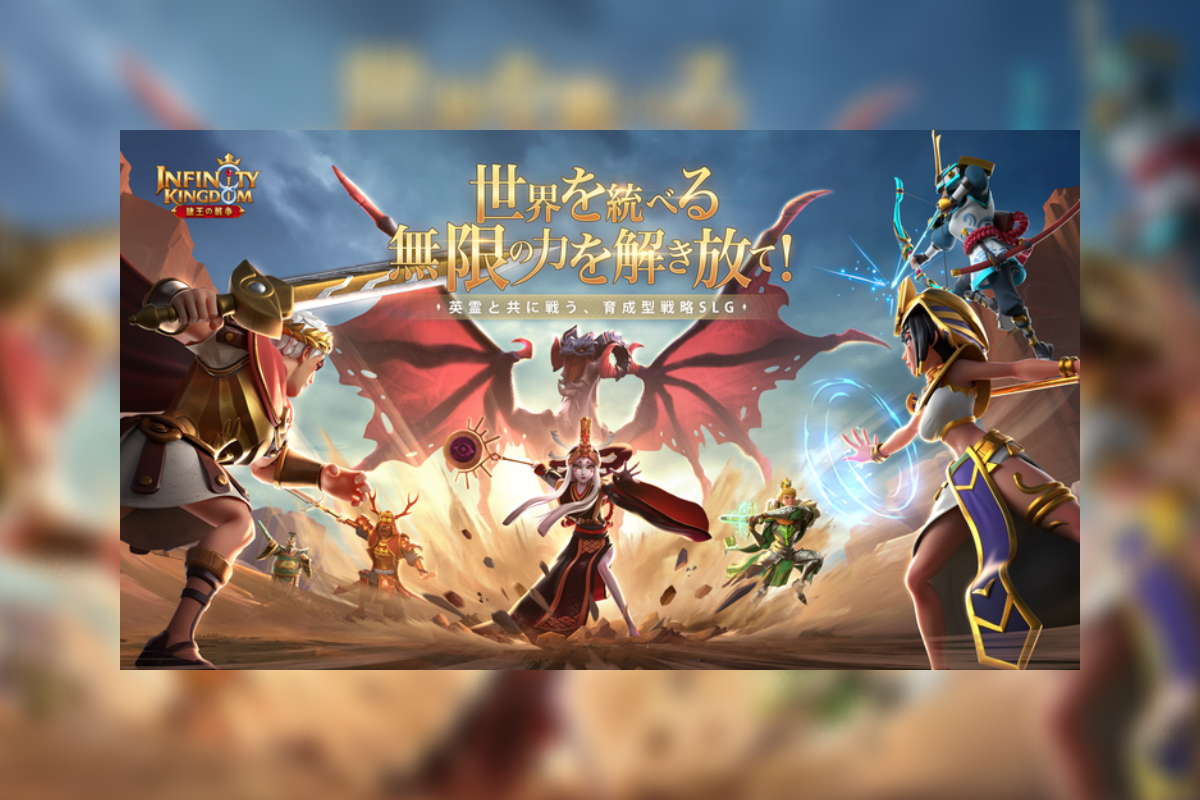 Reading Time:
2
minutes
Infinity Kingdom, YOOZOO Games' self-developed cartoon-style strategy mobile game, will start its open beta in Japan on January 25th, available for download on Android and iOS.
Set on the legendary continent of Norheim, players have to defend against invasion from the evil gnomes. While expanding their own cities, players must team up and protect their territories from other players.
Inspired by famous historical figures, the concept of Immortals is introduced in Infinity Kingdom. As commanders of the troops, Immortals have special skills and can be leveled up to increase their power.
After its initial launch in January, 2021, Infinity Kingdom was listed among the top 10 best-selling strategy game in more than 30 countries in Europe and the US. Now the game will be available in Japan soon, bringing OB event, new version update and new Immortal!
OB Event: Revival of Cities
The kingdom is suffering, it's time to protect the people. Together with Japanese lords, unite as one to rebuild the kingdom.
With Infinity Kingdom's launch in Japan, a new event, Revival of Cities will be online in the OB server, Norheim Server 136. During this 60-day event, players need to collaborate and conquer. From gems, philosopher stones, to superior resources pack, the top 100 players will earn in-game goodies to the value of hundreds of US dollars.
Legion of Frostborne 1.8 Update
As the next round of Legion of Frostborne was about to enter its war phase, another update arrived amidst the ice and snow on January 13th.
The update has brought the official start of the Season system, applying to all servers. As each server progresses through the seasons, the maximum level of buildings, Immortals, troops and dragons increase, and new Academy Technology and Lord Talent branches are unlocked.
New Alliance tactics are available in the regular season of Legion of Frostborne, and can be used by Alliance Leader (R6) or Officers (R5) to provide all Alliance members with protection on the battlefield.
An "Illusion Battlefield" special topic is added to the Daily Talks to gather and disseminate the latest competition news, allowing players to learn and discuss strategies with each other. Players are also able to pre-arrange different troop formations that can be switched between for different combat situations.
Thailand: 8 Arrested for Illegal Online Gambling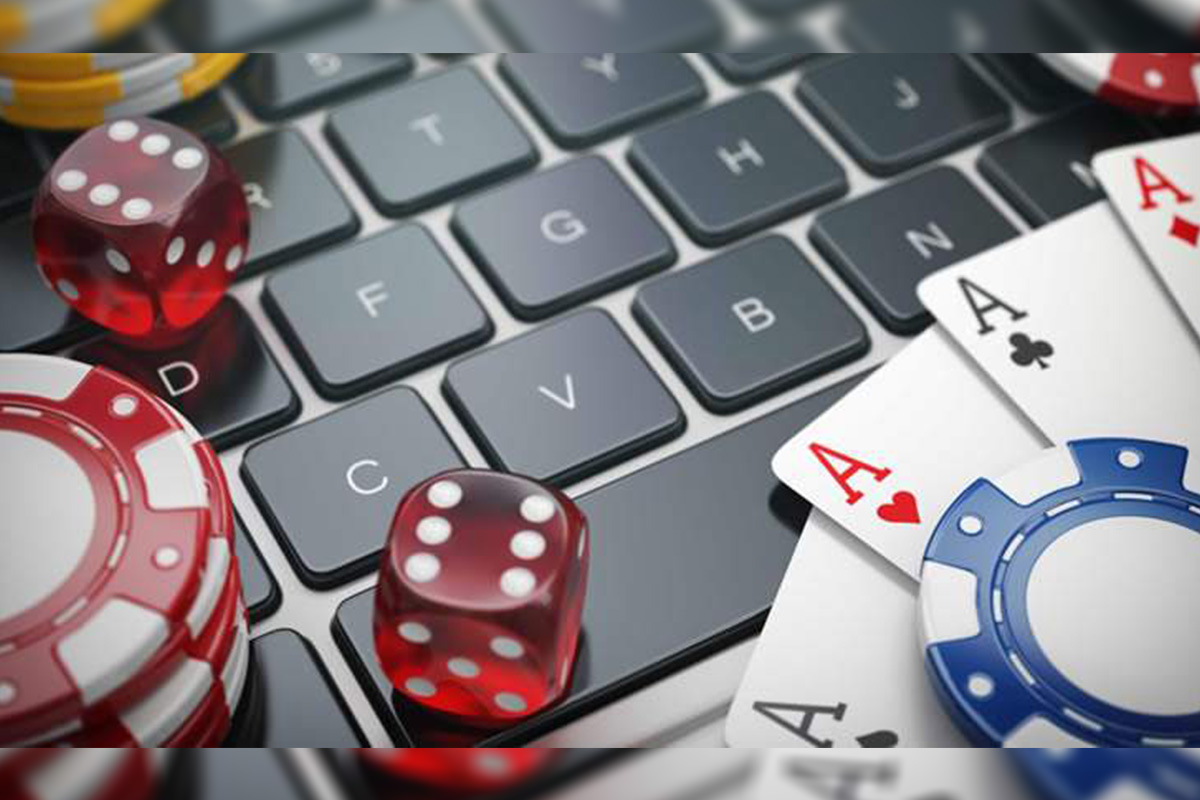 Reading Time:
< 1
minute
Eight people have been arrested after police raided an alleged illegal gambling operation at a two-story house in tambon Ban Suan, Muang district. Those arrested, aged between 19 to 31 years old, were allegedly using the house as a centre to administer online gambling websites.
During the raid, police seized computers and mobile phones. According to Bangkok Post, the three illegal gambling websites had more than 100,000 members in total and the operation had THB100m in bets in circulation each month.
Last December, police carried out raids at two luxury homes in Nonthaburi, where people were allegedly operating a website for online gambling. Four people were arrested for allegedly taking bets and paying out on winnings and police seized electronic gambling equipment.
Made-in-India Shooter MaskGun Crosses 60 Million Players, Three Year Anniversary Update Out Now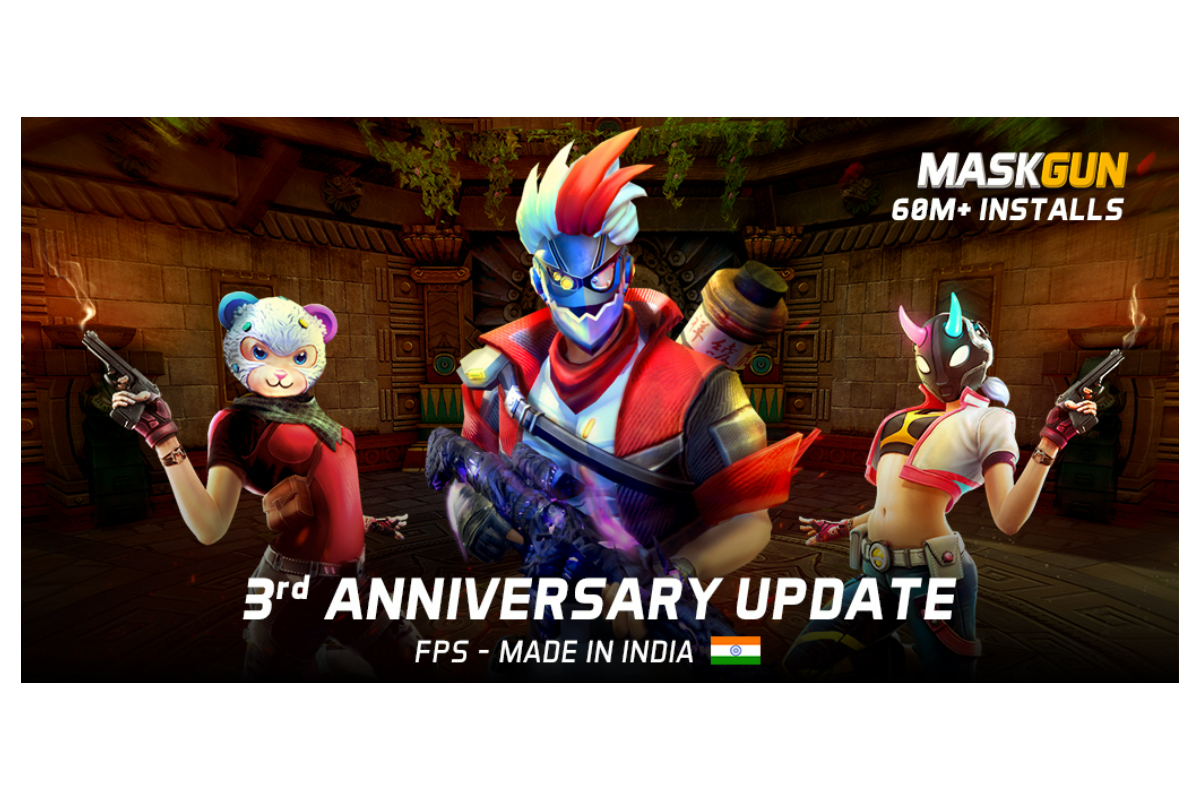 Reading Time:
< 1
minute
SuperGaming, one of India's leading game development companies announced its mobile multiplayer shooter MaskGun has crossed 60 million players. January also marks the game's third anniversary.
To celebrate this, MaskGun gets a new update known as the 3rd Anniversary Update. It brings a revamped user interface, fresh skins, and hotly-requested 1v1 mode. It's out now via the App and Play Store.
"The MaskGun anniversary update is our biggest one yet," says Roby John, CEO and co-founder. "1v1 in particular has been the most requested feature from the community. It aims to be a test of true skill to show off the best talent from MaskGun's 60 million plus players as there won't be a team to make up for your lapses or carry you in a match."
As the name suggests, 1v1 pits one player against another in a no-holds barred contest to see who is the best. Select from three weapon types — assault rifle, shotgun, and sniper rifle and square off against your friend (or enemy) and settle rivalries once and for all. You can check out what to expect from 1v1 in this handy trailer:
Beat your rivals consistently and you could find yourself a spot on MaskGun's leaderboard and win unique in-game rewards too. You can access the mode from the Rumble section of the game's menu. Other additions include new female agents and dragonborne weapon skins. You can download MaskGun for free right now on the App Store and Google Play.