Sarah Hanratty, the Senet Group's new CEO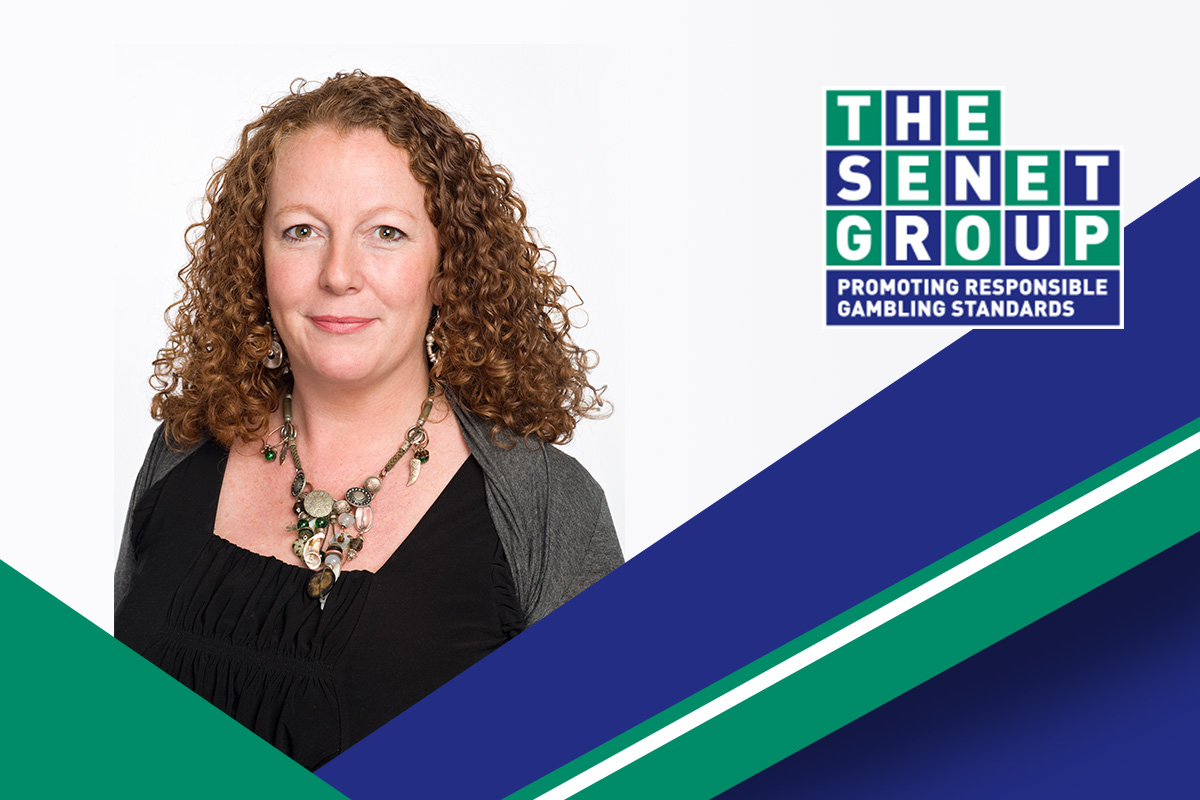 Reading Time:
2
minutes
Senet Group, the UK body dedicated to addressing problem gambling through consumer information programmes, announces that it has appointed Sarah Hanratty as its new chief executive from 6 August 2018. Sarah is currently deputy chief executive and director of corporate affairs at the Portman Group, the responsibility body for UK alcohol drinks producers. Sarah joined the Portman Group in 2010 as head of communications from the National Lottery Commission and previously worked at the Cabinet Office. She replaces outgoing chief executive George Kidd, who left Senet at the beginning of June 2018.
At the Portman Group, Sarah was responsible for policy, strategy and communications to promote responsible marketing and reduce alcohol misuse. The Portman Group is a not-for-profit organisation funded by eight member companies, representing every sector of UK drinks production and collectively accounting for more than half of the £40 billion UK alcohol market.
The Senet Group was created in January 2015 in response to public concerns regarding gambling and gambling advertising. As an independent body it supports the Gambling Commission's work to make services safer and fairer, in particular through player messaging such as its award-winning campaign: When the Fun Stops, Stop, which is now open to the whole industry.
Gillian Wilmot, Chairman of the Senet Group, said:
"Gambling is enjoyed safely by millions of people as a leisure activity each year, yet the industry faces an immense challenge to regain the public's trust and confidence. Sarah brings a wealth of experience in effecting change across the alcohol sector and has done much to secure its sustainability as a category which adds positively to society and our national way of life."
Sarah Hanratty said:
"I am delighted to be joining the Senet Group, bringing my experience from the Portman Group where member companies are recognised for their responsibility leadership. I see many parallels with the Senet Group, whose partners and Board have already achieved a great deal, not least through its stand-out responsible player messaging and public commitment to improve player safety. I look forward to building on this strong foundation and the important work in the gambling sector done to date."
Sarah has worked on a wide range of industry-led initiatives to reduce alcohol misuse and promote safe and vibrant night time economies. These include the Government's Responsibility Deal and the Home Office's Modern Crime Strategy. She has led thought leadership and stakeholder engagement programmes to promote understanding of the UK's drinking habits and to enable targeted policy responses.
Sarah is also a non-executive director on the board of the Royal Yachting Association, a position she has held since 2014 and was named as one of Cranfield School of Management's 100 Women to Watch List 2017. She began her career in local government and is a Member of the Company of Public Relations Practitioners, Women on Boards, PRCA and Chartered Institute of Public Relations (MCIPR).
The Senet Group is a UK body dedicated to addressing problem gambling through consumer messaging such as: "When the Fun Stops, Stop", and initiatives with leading operators to improve player safety.
Source: Senet Group

Zitro's Altius Glare is Now Live at Gran Casino Extremadura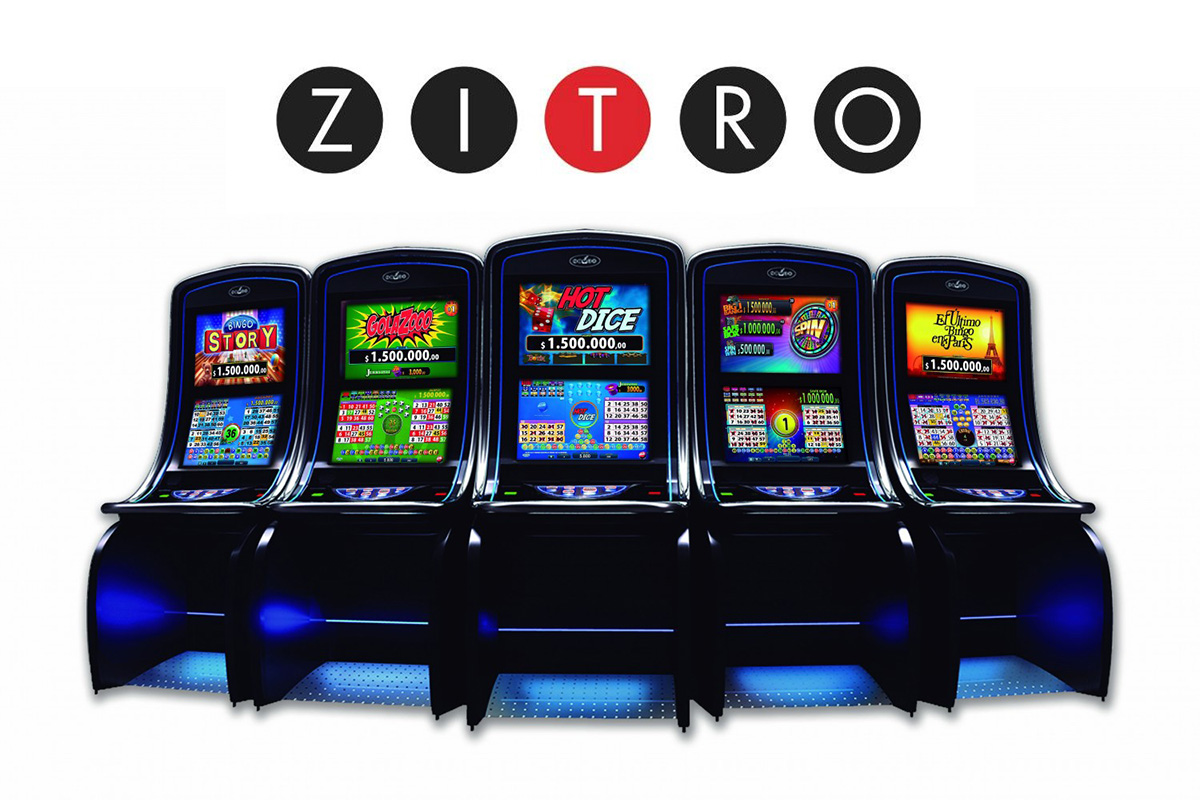 Reading Time:
< 1
minute
Zitro continues to expand its Glare cabinets family in Spain by having now deployed the Altius Glare at Gran Casino Extremadura, owned by Orenes Group, in Badajoz.
The visual quality of Altius Glare, never seen before in the industry, and its design, which includes a huge 55" screen combined with a 27" Full HD screen that provides a giant real estate for 4K graphics and an intelligent LED halo, make this new cabinet shine with its own light in the gaming hall of the Extremadura casino.
"We did not hesitate to include Zitro's cabinets, which are having incredible results not only in Spain but worldwide. As a reference in the entertainment industry, our commitment is to offer our customers high quality products with the most advanced technologies," Gregorio Hernández, Director of the Casino Division of Orenes Group, said.
"We are grateful to Orenes Gran Casino de Extremadura for expanding the portfolio of Zitro products they already offer in their gaming hall. Altius Glare together with its multi-game Wheel of Legends offers a unique immersive gaming experience, which we are convinced will appeal to all customers of Gran Casino Extremadura," said Jaime Aníbal-Álvarez, Zitro's Director of Casinos – Spain.
Flutter Completes Acquisition of Italian Gaming Operator Sisal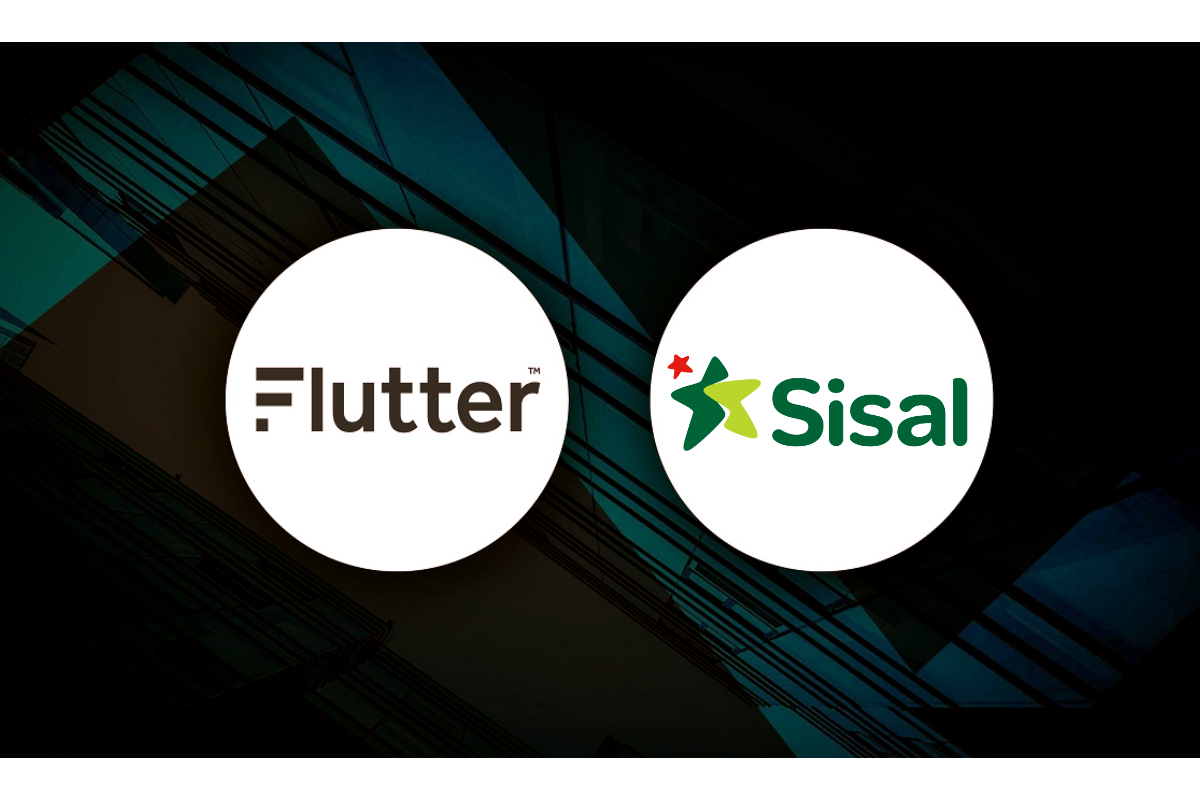 Reading Time:
< 1
minute
Flutter Entertainment has announced that it has completed the acquisition of Italy's online gaming operator Sisal. The €1.913 billion deal was first announced in December.
"Flutter is pleased to announce that it has received all necessary regulatory confirmations with respect to the acquisition of Sisal and the transaction completed on 4 August 2022," the Paddy Power owner said in a statement.
Italy is the second largest regulated gambling market in Europe after the UK, with total estimated gross gaming revenue in 2019 of €19 billion.
The business, which employs about 2500 people and is headquartered in Milan, expects to generate EBITDA of €248m this year.
Flutter said that Sisal has performed strongly since the transaction was announced with year-on-year growth of 58% in revenue to £402m and 51% in EBITDA to £120m during the first half of 2022. It noted that the previous year was impacted by Covid-related retail restrictions.
The company said the deal has been completed using debt facilities agreed at transaction announcement in December, bringing Flutter's expected weighted average cost of debt to approximately 3.4% for the second half of this year.
AstroPay Appoints Fayyaz Ansari as CFO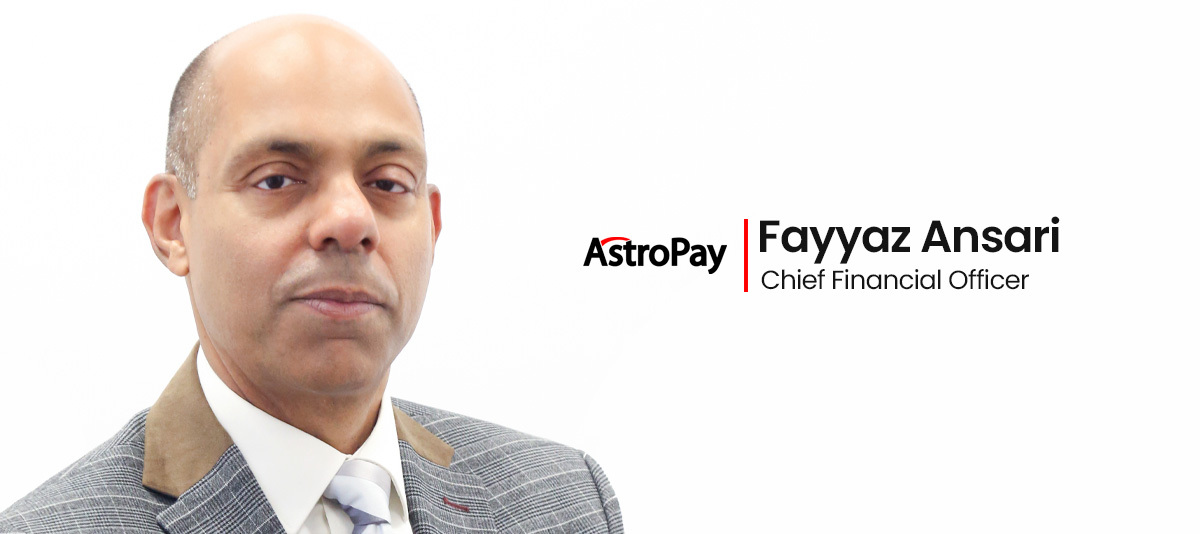 Reading Time:
2
minutes
AstroPay has appointed Fayyaz Ansari as its Chief Financial Officer (CFO).
Having worked in finance for over 20 years, Fayyaz brings with him a deep understanding of the global payments industry. Prior to joining AstroPay, he was working at Skrill, NETELLER & Income Access (part of Paysafe Group Plc) as CFO of their digital wallet division and board member of their regulated entities. He will be based in the UK with responsibility for overseeing all aspects of AstroPay's global financial management and activities.
Fayyaz's extensive leadership experience includes controllership, treasury, financial planning and analysis, tax restructuring, corporate finance, performance management, M&A and strategic planning. He also managed other aspects of the finance function which includes banking, investments, financial systems and was involved in fundraising as well as coordinating efforts for an exit via a trade sale/ IPO.
"I am delighted to welcome Fayyaz to AstroPay where he will undoubtedly make an immediate impact as we aim to become the world's leading payments platform. His wealth of experience will be essential in implementing our strategic plans to accelerate growth and position AstroPay for the future. Fayyaz and the team will contribute to our mission of providing financial freedom to millions of people worldwide. He is an excellent addition to the AstroPay team and I look forward to working with him in our journey," Mikael Lijtenstein, CEO of AstroPay, said.
"I'm thrilled to have the opportunity to join AstroPay as the next step in my career. I am excited about working with a team that is passionate about the business, has a clear strategy and always puts customers' needs first. With its commitment to global expansion, a strong business model, a focus on diversity and proud history, AstroPay is well positioned for extraordinary growth and impact. I believe the company's unique value proposition and strong foundation will allow the business to grow and execute its vision of making payments much more accessible to customers around the world," Fayyaz Ansari, CFO of AstroPay, said.