SuprNation cuts the ribbon on Nolimit City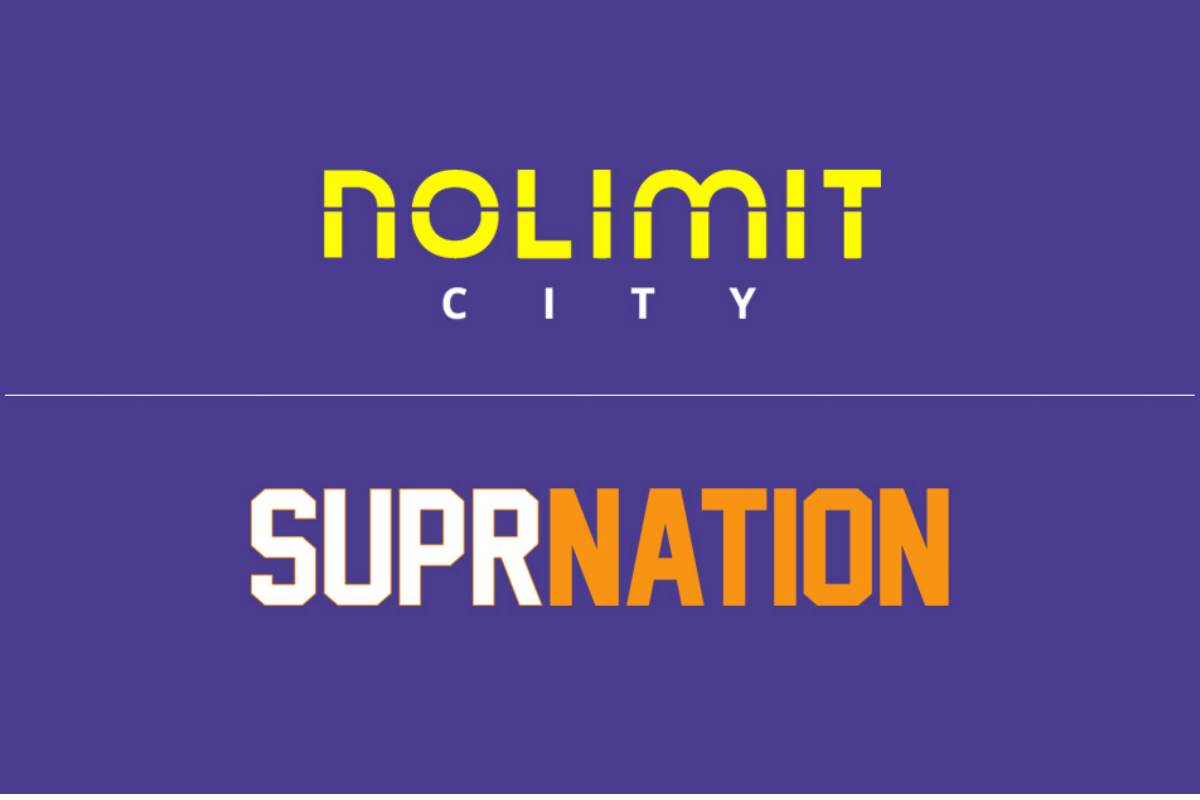 Reading Time:
2
minutes
Nolimit City games launched on VoodooDreams and NYSpins by SuprNation
2018-07-09: Leading the way with yet another release, Nolimit City celebrate their long awaited partnership with the leading casino multi-brand operator, SuprNation. The software provider and games studio has established itself as a leading upcoming provider in the ever-growing suppliers list and this marks yet another milestone for the independent provider.
SuprNation, a well-known innovator in the scene and renowned for being at the forefront of delivering the most unique and personalised gaming experiences, bolsters their newly awarded "Innovation the Year" EGR trophy following this year's annual ceremony. The company has come a long way since its initial inception and have produced two independent brands with room for more to come. Both NYSpins and VoodooDreams offer Nolimit City games following the recent release on their platform.
The partnership will make room for future opportunities to deliver intuitive ways of marketing Nolimit games to SuprNation players. The two have agreed to release the entire Nolimit City portfolio and will be leading the way with the release of Nolimit's ninth and latest title, Coins of Fortune, a beautiful south-east Asian, Neon themed 5×3 slot game packed with features.
Henric Andersson, CEO at SuprNation, stated: "We are excited to partner with Nolimit City who have proven experience in developing great and innovative casino games, combined with a modern and flexible platform, making room for operators to innovate and grow with them – this holds true to our goal to continue leading the innovative operator segment in our industry"
Malcolm Mizzi, Head of Sales at Nolimit City, added: "Seeing the excitement and eagerness by which SuprNation wanted to release our games proved to us that what we're doing has been noticed and we're attracting the best brands out there. SuprNation are in a class of their own and deserve nothing but praise for what they've achieved."
About Nolimit City:
Nolimit City is a Stockholm-based online casino platform and game developer, offering high-quality content and services to operators around the world. The company has designed and developed its platform in-house from the ground-up; delivering a strong and powerful engine that can take large volumes of play and social interaction in its stride, on both desktop and mobile. It is coupled to an innovative back office and bonus toolbox, providing a one-stop shop for our partners. It is hugely flexible, and can be tailored to individual operator requirements and needs. We employ some of the smartest minds and artistic talents in the industry; people passionate about gambling and technology.
Dedicated Live Bet on Poker table in Land-Based Casino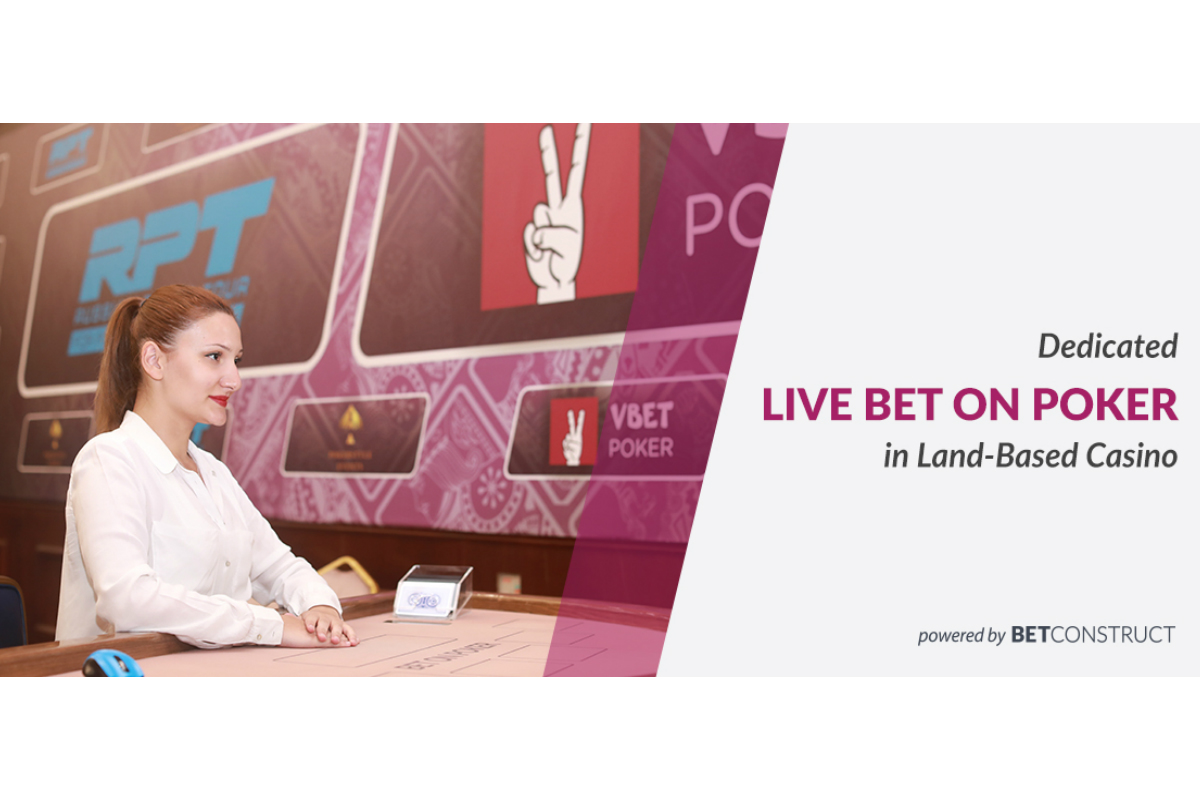 Reading Time:
2
minutes
Within the framework of Vbet Russian Poker Tour, BetConstruct creates a unique experience for players by bringing the live casino from studio to Senator Casino in Tsaghkadzor, Armenia.
Being on the edge of technologies, BetConstruct crafts thrilling combinations of gaming solutions in order to provide the an unimaginable experience in our player-oriented environment. Adhering to that vision, this time BetConstruct created something special, mixing both land-based and live casino in our Bet-on-Poker solution.
During such a major event as Vbet Russian Poker Tour, BetConstruct offers a chance to live bet on poker games in real casino to online players. BetConstruct takes player involvement to the next level by connecting the online player with the person at a physical poker table in real casino , experiencing the thrill of the game. Bet-on Poker itself is created to provide poker experience with a real croupier in live casino. Players can follow every phase of the game to ultimately predict the outcome of the session via betting on the winner or winning combination. Connected with the game happening in the real casino, Bet on Poker is spiced up with a sport element, as there is a player and their behaviour could be a game-changing factor.
Tomorrow, as we eagerly believe at BetConstruct, one of the gambling pillars will be the merging of online and offline solutions. So today, BetConstruct partners can provide the above-mentioned experience to their players and even have their own authentic combinations of live and land-based casinos.
BetConstruct is an award-winning developer and provider of online and land-based gaming solutions with development, sales and service centers in 16 countries.BetConstruct's innovative and proven offerings include an extensive range of products and services, including Sportsbook, Sports Data Solutions, Retail Solutions, RNG & Live Dealer Casino, VR Casino, Poker, Skill Games, Fantasy Sports, Social Platform and more. The latest addition is the industry-first complete management infrastructure, SpringBME (Business Management Environment).
All partners benefit from the BetConstruct Spring platform with its powerful back office tools and all-inclusive services that empower operators' growth and help contain their costs. From stand-alone set up to turn-key and white label solutions, BetConstruct offers its partners unfettered opportunity to succeed.
Golden Entertainment to Acquire Two Laughlin, Nevada Casino Resorts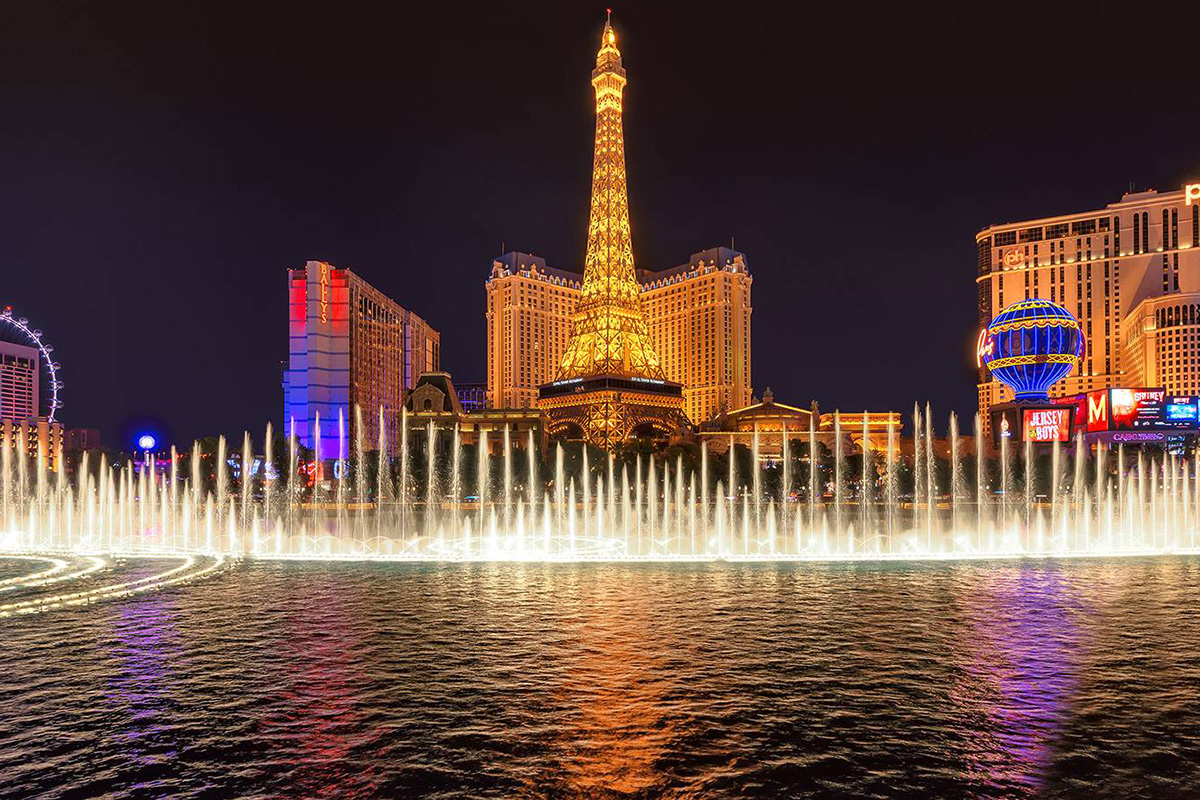 Reading Time:
5
minutes
July, 2018 – Golden Entertainment, Inc. announced that it has entered into a definitive agreement with Marnell Gaming LLC, to acquire the Edgewater Hotel & Casino Resort and the Colorado Belle Hotel & Casino Resort in Laughlin, Nevada. The purchase price will be based on an 8.0x multiple of the combined trailing twelve months adjusted EBITDA of both properties as of November 2018, with a minimum price of $168 million and a maximum price of $190 million. Including expected cost synergies and cash acquired, the purchase price is expected to represent an implied trailing twelve months adjusted EBITDA multiple of 6.5x.
The purchase consideration will consist of $155 million of cash and the balance in restricted stock issued at a price of $28.54 per share.
The transaction will be financed with incremental debt under the Company's credit facility and cash on hand. Pro forma for the transaction, the Company's net leverage is expected to be below 5x at closing. The Company expects the acquisition to be cash flow positive and immediately accretive to operating results.
Blake Sartini, Chairman and Chief Executive Officer of Golden, said, "The acquisition of the Edgewater Hotel & Casino Resort and the Colorado Belle Hotel & Casino Resort provides us with an exciting opportunity to expand our portfolio to nine wholly-owned casino resorts in Southern Nevada, solidifying our presence in this growing and attractive gaming market. The transaction is consistent with our strategy to grow our business in an accretive manner for shareholders and Golden is uniquely positioned to benefit immediately from cost synergies related to the acquisition of these properties."
The Edgewater Hotel & Casino Resort and the Colorado Belle Hotel & Casino Resort collectively feature over 1,400 slot machines, 40 table games and 2,150 hotel rooms. The properties also feature eleven restaurants and dedicated entertainment venues including the Laughlin Event Center. The Laughlin Event Center is an outdoor arena with 12,000 seats and hosts multiple headline concerts and other events throughout the year. The two properties are adjacent to Golden's current Laughlin property, the Aquarius Casino Resort, which features over 1,200 slot machines, over 30 table games and almost 2,000 hotel rooms. When combined, these three properties will be situated on 55 contiguous acres along the heart of the Laughlin Riverwalk.
Mr. Sartini added, "The Marnell family has a long history in the gaming industry including, designing, building and owning some of the most iconic resorts that now define the Las Vegas resort corridor. Over the past several years, Marnell Gaming has taken their expertise and created a significant hotel, casino and entertainment presence in Laughlin, and we are excited to build on these well positioned properties. As a result of this transaction, I am pleased to welcome Anthony Marnell III as a shareholder of Golden Entertainment."
The transaction is expected to close in the first quarter of 2019, subject to customary closing conditions and the receipt of all required regulatory approvals.
Latham & Watkins LLP served as legal advisor to Golden Entertainment for the transaction. Holland & Hart LLP served as legal advisor to Marnell Gaming.
Forward-looking Statements
This press release contains forward-looking statements within the meaning of the Private Securities Litigation Reform Act of 1995, including statements regarding the expected impact of the acquisition of Edgewater Hotel & Casino Resort and the Colorado Belle Hotel & Casino Resort on the Company's operations and statements regarding the anticipated timing of closing of the acquisition. These statements can be identified by the use of forward looking terminology such as "expects," "believes," "estimates," "projects," "intends," "plans," "seeks," "may," "will," "should" or "anticipates" or the negative or other variations of these or similar words, or by discussions of future events, strategies or risks and uncertainties. Although the Company believes that its expectations are based on reasonable assumptions within the bounds of its knowledge of its business, there can be no assurance that actual results will not differ materially from our expectations. Meaningful factors that could cause actual results to differ from expectations include, but are not limited to, risks related to the acquisition of the Edgewater Hotel & Casino Resort and the Colorado Belle Hotel & Casino Resort operations by the Company and the integration of the business to be acquired; the possibility that the proposed transaction does not close when expected or at all because required regulatory or other approvals are not received or other conditions to the closing are not satisfied on a timely basis or at all; potential adverse reactions or changes to business or employee relationships, including those resulting from the announcement or completion of the transaction; potential litigation challenging the transaction; the possibility that the anticipated benefits of the transaction are not realized when expected or at all, including as a result of the impact of, or issues arising from, the integration of the companies; our ability to realize potential synergies or projected financial results; and other factors as discussed in the Company's Annual Report on Form 10-K for the year ended December 31, 2017, subsequent Quarterly Reports on Form 10-Q and Current Reports on Form 8-K, each as filed with the United States Securities and Exchange Commission. The Company does not intend to update publicly any forward-looking statements except as required by law. In light of these risks, uncertainties and assumptions, the forward-looking events discussed in this press release may not occur.
Non-GAAP Financial Measures
To supplement the Company's and the property's financial information presented in accordance with United States generally accepted accounting principles ("GAAP"), the Company uses Adjusted EBITDA, which the Company believes is appropriate to provide meaningful comparison with, and to enhance an overall understanding of, the Company's and the property's financial performance. The Company believes Adjusted EBITDA provides useful information to both management and investors by excluding specific expenses and gains that the Company believes are not indicative of core operating results. Further, Adjusted EBITDA is a measure of operating performance used by management, as well as industry analysts, to evaluate operations and operating performance and is widely used in the gaming industry. Other companies in the gaming industry may calculate Adjusted EBITDA differently than the Company does.
The presentation of this additional information is not meant to be considered in isolation or as a substitute for measures of financial performance prepared in accordance with GAAP.
The Company defines "Adjusted EBITDA" as earnings before interest and other non-operating income (expense), income taxes, depreciation and amortization, acquisition expenses, loss on disposal of property and equipment and other gains and losses. The Company defines "net leverage" as total debt less cash, divided by Adjusted EBITDA for the twelve months prior to the measurement date.
About Golden Entertainment, Inc.
Golden Entertainment, Inc. owns and operates gaming properties across two divisions – resort casino operations and distributed gaming. The Company operates approximately 16,000 gaming devices, 116 table games, 5,168 hotel rooms, and provides jobs for over 7,000 team members. Golden Entertainment owns eight resort casinos – seven in Southern Nevada and one in Maryland. Through its distributed gaming business in Nevada and Montana, Golden Entertainment operates slot machines at over 1,000 locations and owns nearly 60 traditional taverns in Nevada. The Company is licensed in Illinois to operate video gaming terminals. Golden Entertainment is focused on maximizing the value of its portfolio by leveraging its scale, leadership position and proven management capabilities across its two divisions. For more information, visit www.goldenent.com.
Global Daily Fantasy Sports Announces Betaland and Enjoybet to Join its Italian DFS Network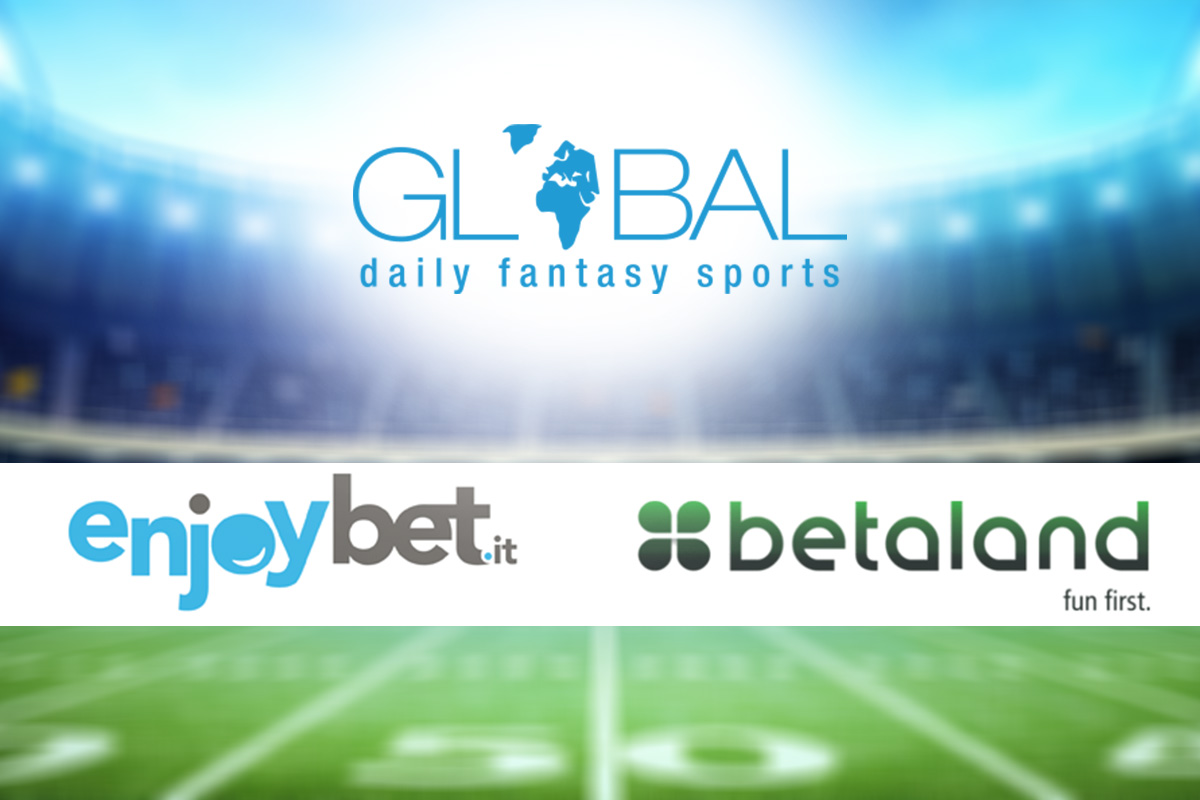 Reading Time:
2
minutes
July, 2018  – Global Daily Fantasy Sports Inc. ("Global" or the "Company") (TSX-V: DFS), a B2B Daily Fantasy Sports software provider, is pleased to announce its continued expansion in the Italian regulated gaming market following the addition of two new brands, Betaland and Enjoybet which are owned and operated by OIA Services Limited. Both brands have agreed to join the DFS network for the upcoming European football season, which kicks off on the 18th of August. As part of the network of the leading Italian B2B service provider Microgame S.p.A.  who became a customer of Global in February 2018, they will join the Italian network powered by Global.
OIA Services Limited is an Italian licensed concessionaire that operates under the Betaland.it and Enjoybet.it brands in sports betting and gambling in Italy. OIA Services has an extensive knowledge of the gaming market and offers an exciting and innovative gaming environment, with a complete and highly competitive product offering. Formed in 2010, the Betaland brand has quickly established itself as one of the top 10 operators in the Italian online sports betting market, representing approximately six (6%) percent market share in the largest gambling market in Europe.
Microgame (see June 18, 2018, news release) serves over 30 concessionaires with digital content of which, including OIA Services Ltd, 12 have signed up so far to gain access into the Global-powered DFS network in Italy for the upcoming Football season. These signups are a testament to Microgame's reach in the Italian gaming market and the increasing level of interest in Global's DFS product and network. With the addition of these two brands, the Italian facing DFS network now has exposure to 20% of the Italian facing online sports betting market which last year generated 550M euro in revenue.
Darcy Krogh CEO of Global Daily Fantasy Sports Inc. comments, "We are delighted to welcome the OIA brands to our DFS network through Microgame. Adding an established top tier market player to our network is great for all the participants and assists in driving further interest in our product."
Michele Sprovieri, OIA's Managing Director said, "We are confident we have made the right choice for a DFS product. The Global product is very innovative and we are sure it will be very successful with the Betaland customers."
About Global Daily Fantasy Sports Inc.
Global Daily Fantasy Sports Inc. (TSX-V: DFS), with its subsidiaries, is a licensed and regulated provider of fantasy sports software with offices in Malta, Toronto and Vancouver. Its platform is a multi-tenant gateway that allows operators to offer their customers a world class Daily Fantasy Sports software solution. The platform allows for seamless integration at the operator level without having to share or compromise any sensitive customer data. Joining the Company's network allows operators to capitalize on a mature infrastructure, with shared liquidity, that was built specifically for regulated market environments. As a true B2B global network, the Company is a SaaS product that offers a turn-key solution for sportsbook operators, land-based operators, media groups, and big database companies to participate in the daily fantasy sports industry.
Neither TSX Venture Exchange nor its Regulation Services Provider (as that term is defined in the policies of the TSX Venture Exchange) accepts responsibility for the adequacy or accuracy of this release.
Source: Global Daily Fantasy Sports Inc.