SuprNation cuts the ribbon on Nolimit City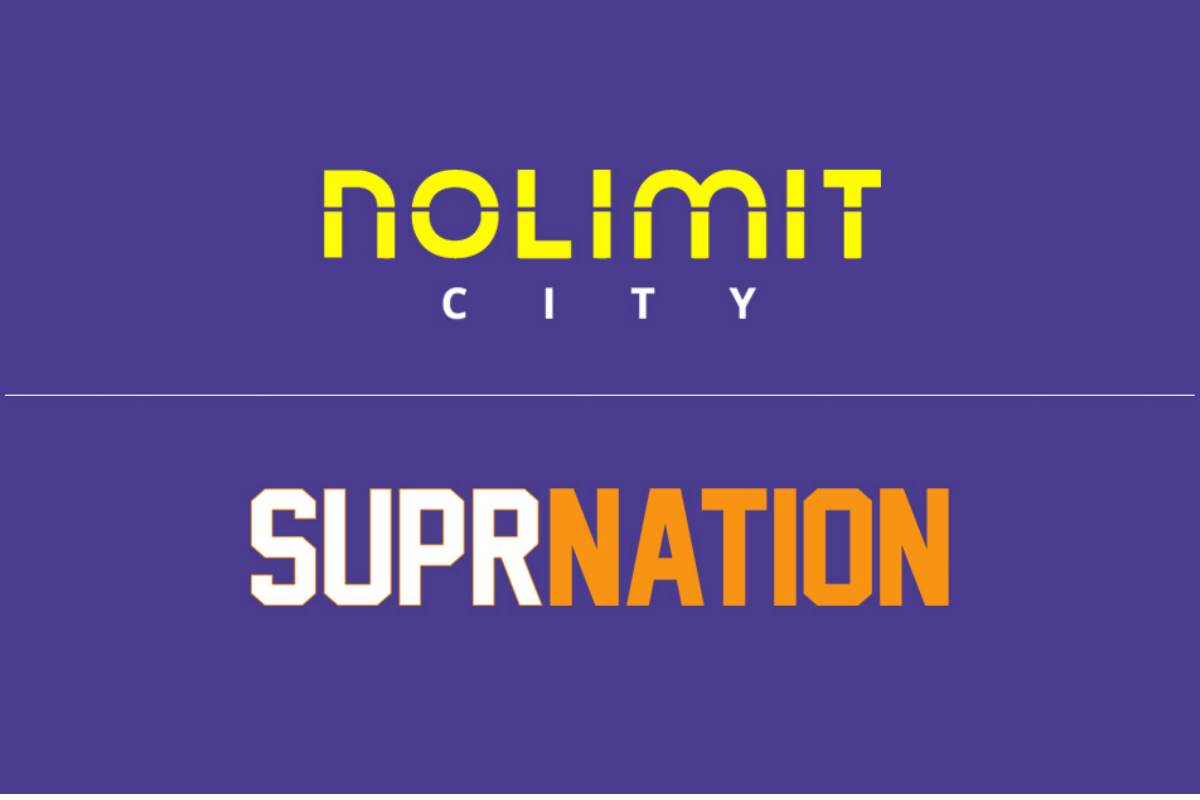 Reading Time:
2
minutes
Nolimit City games launched on VoodooDreams and NYSpins by SuprNation
2018-07-09: Leading the way with yet another release, Nolimit City celebrate their long awaited partnership with the leading casino multi-brand operator, SuprNation. The software provider and games studio has established itself as a leading upcoming provider in the ever-growing suppliers list and this marks yet another milestone for the independent provider.
SuprNation, a well-known innovator in the scene and renowned for being at the forefront of delivering the most unique and personalised gaming experiences, bolsters their newly awarded "Innovation the Year" EGR trophy following this year's annual ceremony. The company has come a long way since its initial inception and have produced two independent brands with room for more to come. Both NYSpins and VoodooDreams offer Nolimit City games following the recent release on their platform.
The partnership will make room for future opportunities to deliver intuitive ways of marketing Nolimit games to SuprNation players. The two have agreed to release the entire Nolimit City portfolio and will be leading the way with the release of Nolimit's ninth and latest title, Coins of Fortune, a beautiful south-east Asian, Neon themed 5×3 slot game packed with features.
Henric Andersson, CEO at SuprNation, stated: "We are excited to partner with Nolimit City who have proven experience in developing great and innovative casino games, combined with a modern and flexible platform, making room for operators to innovate and grow with them – this holds true to our goal to continue leading the innovative operator segment in our industry"
Malcolm Mizzi, Head of Sales at Nolimit City, added: "Seeing the excitement and eagerness by which SuprNation wanted to release our games proved to us that what we're doing has been noticed and we're attracting the best brands out there. SuprNation are in a class of their own and deserve nothing but praise for what they've achieved."
About Nolimit City:
Nolimit City is a Stockholm-based online casino platform and game developer, offering high-quality content and services to operators around the world. The company has designed and developed its platform in-house from the ground-up; delivering a strong and powerful engine that can take large volumes of play and social interaction in its stride, on both desktop and mobile. It is coupled to an innovative back office and bonus toolbox, providing a one-stop shop for our partners. It is hugely flexible, and can be tailored to individual operator requirements and needs. We employ some of the smartest minds and artistic talents in the industry; people passionate about gambling and technology.
Betway to celebrate New Year's Day at Musselburgh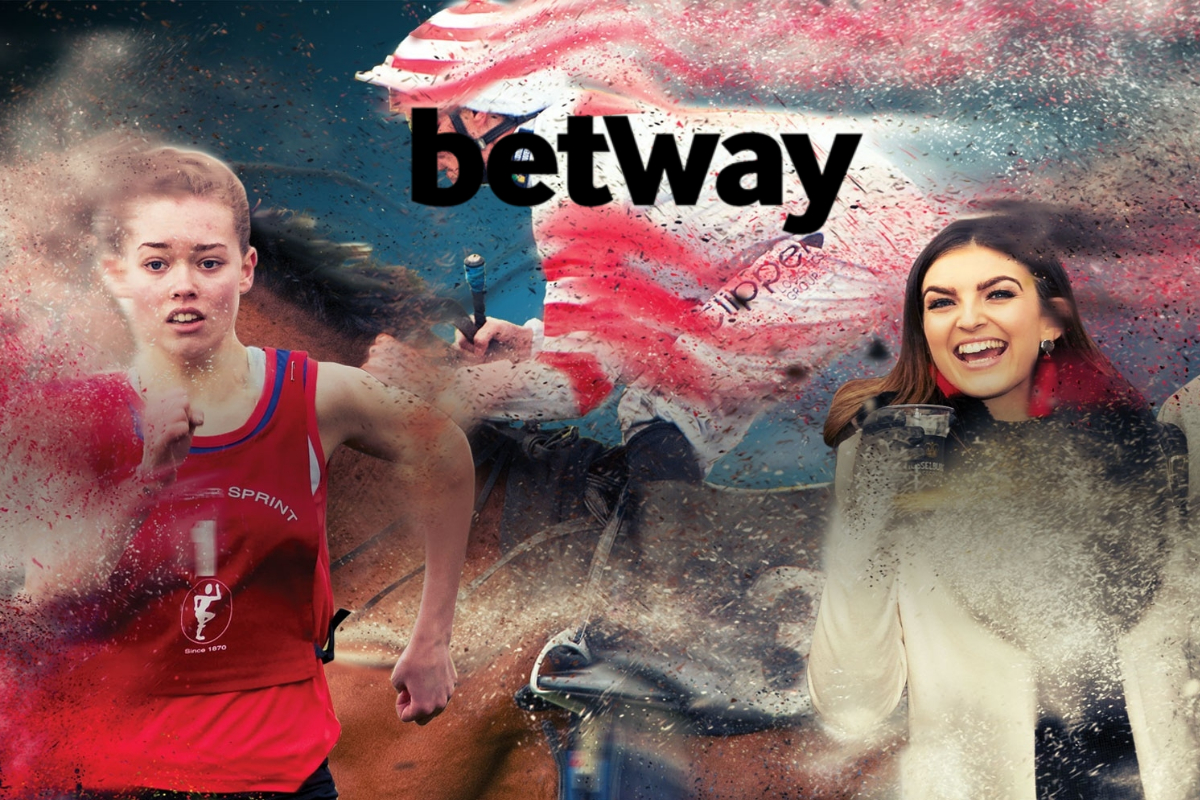 Reading Time:
2
minutes
Leading online bookmaker becomes race day sponsor at top Scottish racecourse
Leading online bookmaker Betway has been announced as the sponsor of Musselburgh Racecourse's prestigious New Year's Day race day.
The key fixture in the East Lothian track's jumps season attracts a crowd of 5,000 racegoers and two races, both to be sponsored by Betway, will be broadcast live as part of ITV's festive racing package which is anchored from Cheltenham.
The bookmaker will sponsor the feature races on the day, each valued at £30,000, the Betway Auld Reekie Steeple Chase and Betway Hogmaneigh Hurdle, as well as the remainder of the card.
It will also have naming and branding rights to the January 1 meeting and branding opportunities at two other Musselburgh fixtures on January 7 and 18.
Betway's Alan Alger said: "With racing sponsorships already in place across England and in Ireland, we're delighted to now be expanding into Scotland.
"Musselburgh has a deep and rich history of racing and we're very pleased to be a part of its future, starting with a cracking day's racing on New Year's Day. With £30,000 up for grabs in both the Betway Auld Reekie Chase and the Betway Hogmaneigh Hurdle, and the ITV Racing cameras in attendance, hopefully we'll see some hotly-contested renewals."
Musselburgh Racecourse's senior operations and commercial manager, Sarah Montgomery, said: "Our New Year's Day meeting grows year-on-year and is now established as an important fixture in the UK racing calendar. We are delighted to secure the support of leading industry brand Betway and look forward to establishing a long-term mutually beneficial relationship.
"We have made significant investment in recent years to improve the raceday experience by introducing luxury marquees, top class entertainment and high quality locally sourced food and drinks suppliers, which all contributes to making New Year at Musselburgh an unforgettable way to welcome in the year.
"This exciting new partnership with Betway means we can crack on with our plans to strengthen the New Year's Day meeting by improving the quality of racing on the track and enhancing the quality of off-track facilities and entertainment."
Innovative Technology Americas recruits new Office Manager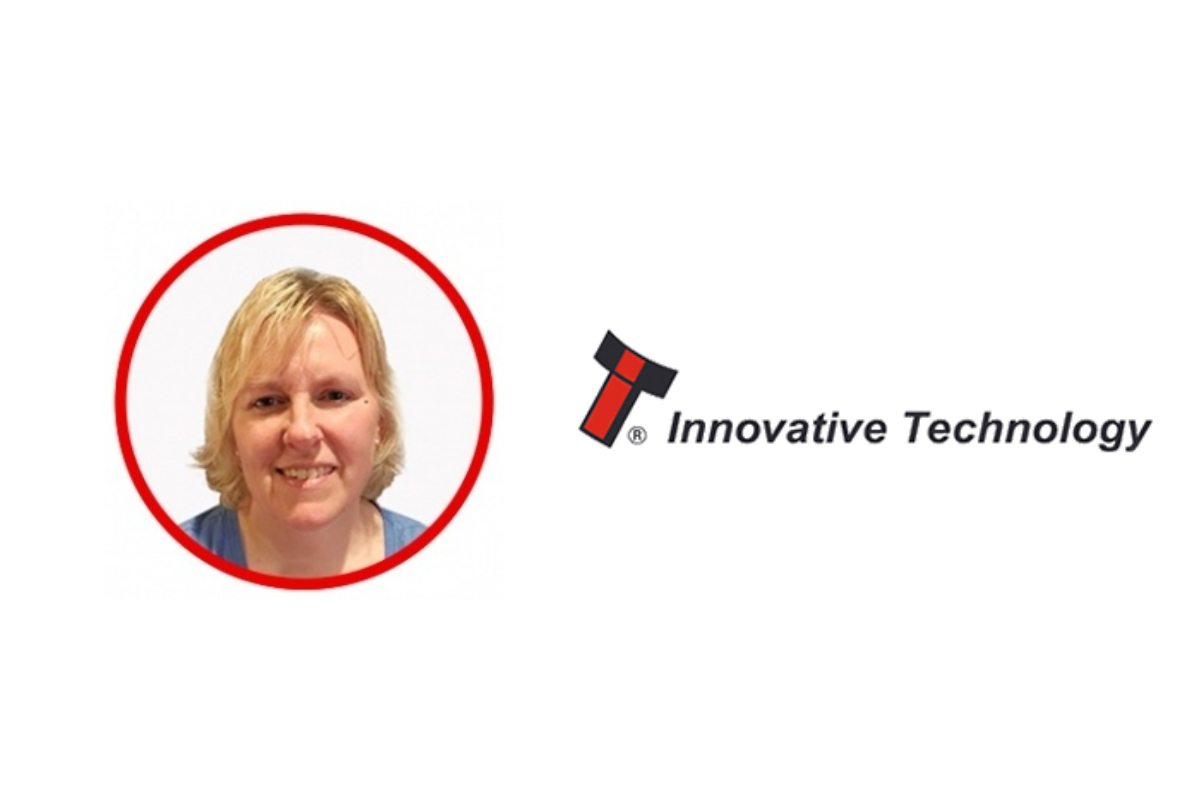 Reading Time:
1
minute
Innovative Technology Americas, Inc. is pleased to welcome Beth Clark, Office Manager, to their Wisconsin office.  Beth joins Innovative Technology's US operations at a crucial time of growth and is an integral part of ensuring excellent customer service provision to its extensive US customer base.
Rebecca White, VP of Sales & Business Development commented, "I am delighted to welcome Beth to the US team. Beth has been with us for a few months now and she has made a real difference to the running of the office. Beth has a long work history of office management in the manufacturing and distribution industries making her an ideal fit for the role. The role is varied with responsibility for customer service, order processing, data entry, accounts and sales assistance and Beth has made improvements in all areas already."
Commenting on her new position Beth said, "I joined the company back in June and I am settling in well, enjoying the job and getting to know the broad range of cash validation products we offer. I am applying my extensive office management and purchasing skills to the role and I have already put in place new procedures to fulfil customer orders as efficiently as possible. I am excited about the opportunity and growth potential here at Innovative Technology Americas and look forward to working with the rest of the US team and my international colleagues as we to expand our reach in the region."
GameOn, A First-Of-Its-Kind, Free, Zero-Risk Sports Betting App With Real Cash Prizes, Available For Download Today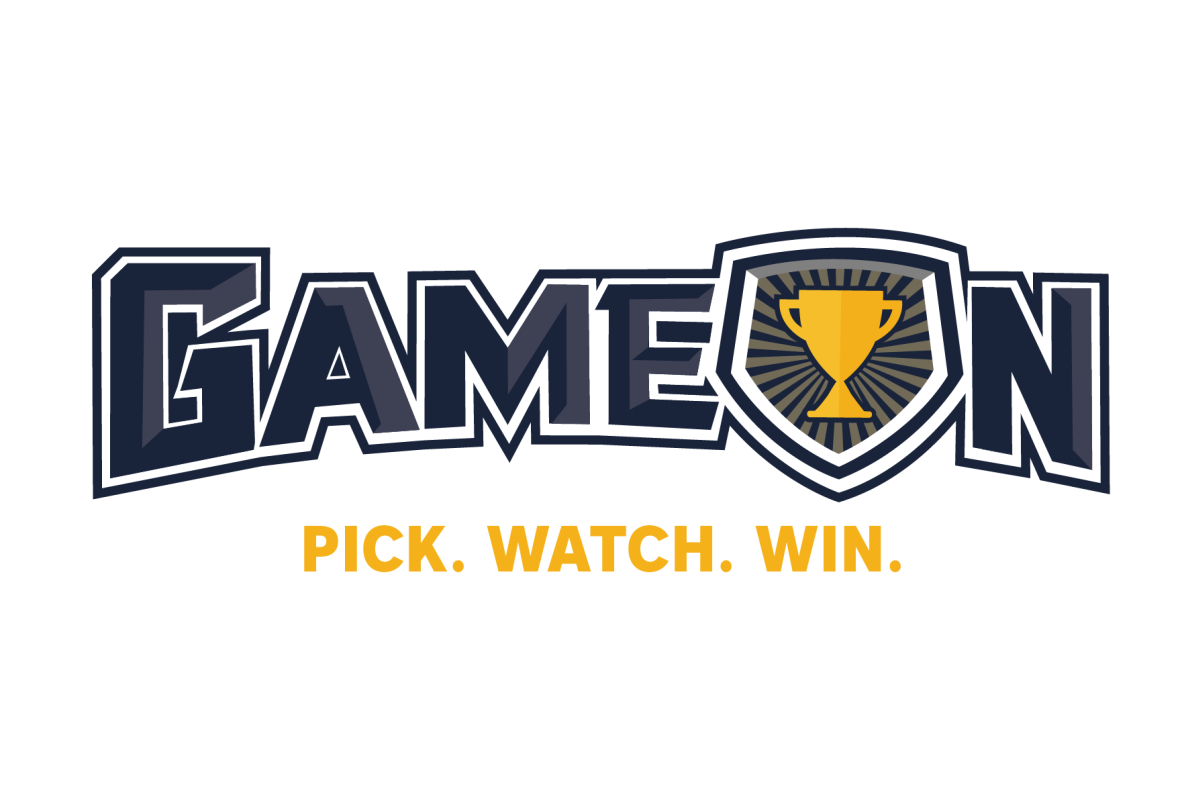 Reading Time:
2
minutes
GameOn's 100% FREE App Allows Sports Fans of all Levels – Casual & Hardcore – to Compete, Watch and Win Prizes of up to $1 Million During LIVE Sports
Available on the App Store and Google Play, GameOn App Inc. has launched GameOn – a new and free way for fans to compete, watch and win during live sports! FREE to play with real cash prizes of up to $1 Million!
To celebrate Thanksgiving and Americans love of football, GameOn will give away a $1 million prize for Perfect Picks across all three Thanksgiving NFL games. Any players who get all picks right, including the game winners and first touchdown scorers, will take home a share of the $1 Million prize!
GameOn takes the free-to-play model of trivia apps and applies it to the sports world with game predictions. Unlike fantasy and gambling, GameOn is simple and completely free. No player drafting or hard-to-understand points systems.
Just three simple steps:
Before the game
Make picks from player and team-related questions. For example, "Who will win?", "Who will score the first touchdown?" and "Who will hit the most three-pointers?"
During the game
Accumulate points for each correct pick. The riskier the picks, the more points up for grabs!
After the game
Fans with the most points wins cash and brand partner prizes. A tie-break question will split winners if multiple fans finish equal, so no $0.80 grand prizes like trivia apps.
GameOn's free platform is also designed to be social, connecting you with other fans in your circle. The app features a group chat and leaderboard where you can follow, engage and keep tabs on how friends are tracking for bragging rights.
A recent GameOn player, Gabriel from Brooklyn NY, won $1,000 on his first time trying the app. Gabriel commented: "I played after a good friend of mine referred the app to me, and the experience was great. Real-time updates on the score, and being able to chat with other app users throughout the game was pretty cool, too."
"We're shaking up the sports and betting industries by providing a completely free and legal way for all sports fans – even casual" said Matt Bailey, Founder and CEO of GameOn App Inc. "We're removing the barriers that casual fans experience when engaging in fantasy and gambling. GameOn is free, intuitive and riskless, with real cash prizes up for grabs thanks to our partnerships with major brands."
GameOn's exclusively advertiser-funded gameplay means no risk for players, only rewards, including real cash. Burger King and Motorola are the first brands to integrate the app as strategic partners, offering cash prizes and rewarding products – such as free Burger King menu items and Motorola devices. GameOn has also partnered with Global Sports Data Leader, Sportradar, as part of their Acceleradar program, leveraging their stats and scores data, as well as their relationships with major sports leagues.
In just two weeks since launching, GameOn has driven more than 5,000 installs, with 1,500+ playing in each game who've won a total of more than $10,000. The demographic is predominantly millennial, with 25% being female – significantly higher than seen in fantasy and gambling, and a testament to the casual fan-friendly gameplay.
To learn more or to download GameOn, visit gameon.app.
Source: GameOn App Inc.