Betway agree three-year AS Roma deal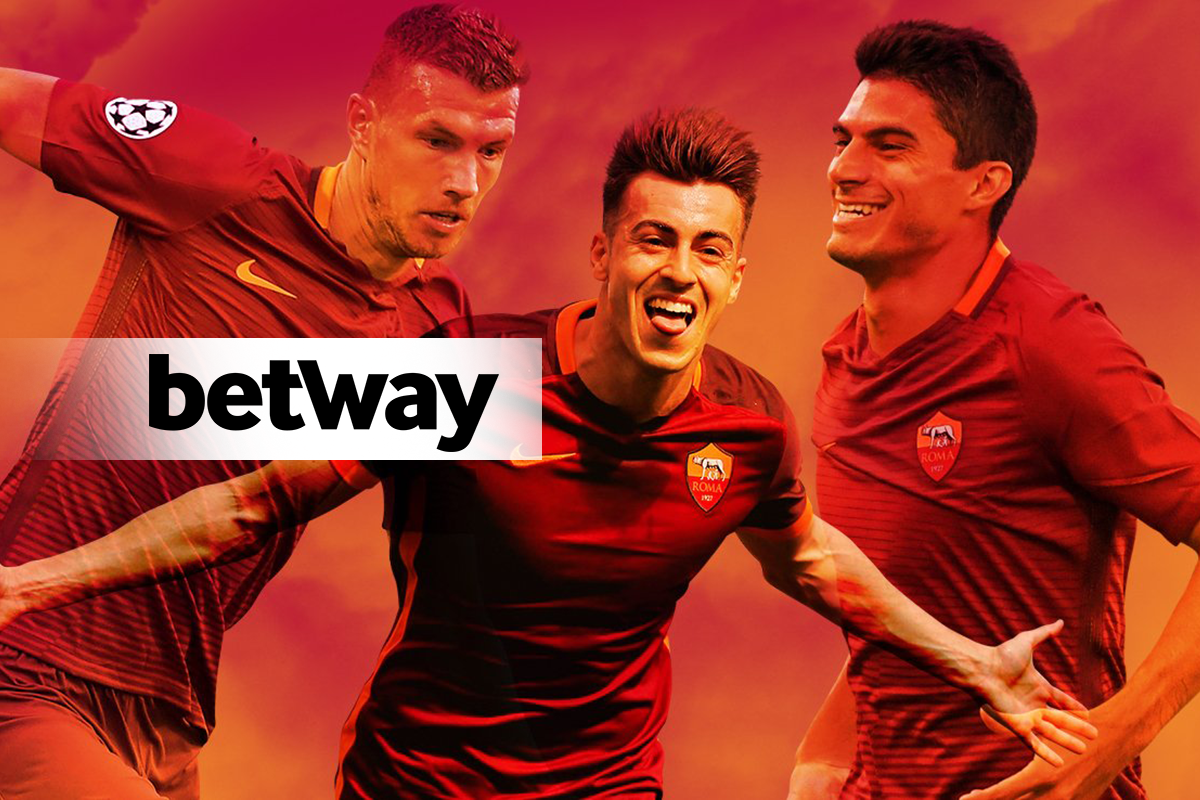 Reading Time:
2
minutes
Leading online bookmaker to become premium partner of Serie A club until 2021
Tuesday 10th July, 2018 – Betway has agreed a three-year deal to become a premium partner of AS Roma.
The deal will see the leading online bookmaker have their branding carried on the club's training kit up to and including the 2020/21 season, and have access to wider advertising at the club.
Betway is a global online gambling company providing entertainment across a number of brands including Betway Sportsbook, Betway Casino, Betway Vegas, Betway Bingo and Betway Poker.
Betway's Anthony Werkman said: "We're very excited to be partnering with a great club like AS Roma, in what is our first partnership in Italian football.
"Roma have a huge fanbase and we hope this three-year deal will give us some great exposure over the course of the next few seasons."
AS Roma's Director of Global Business Development and Commercial Operations Kaitlyn Colligan said: "We're delighted to announce Betway as a Main Global Partner and look forward to seeing their name on our training kits this season.
"Betway are a young and ambitious brand with global aspirations and we are excited about working together to offer our fans exclusive competitions, access and insight from behind the scenes at Trigoria."
About the Betway Group
The Betway Group is a leading provider of first-class entertainment across sports betting, casino, bingo and poker. Launched in 2006, the company operates across a number of regulated online markets and holds licences in the UK, Malta, Italy, Denmark, Spain, Belgium, Germany and Ireland. Based in Malta and Guernsey, with support from London, Isle of Man, Stockholm and Cape Town, the Betway team comprises over 1,000 people.
Betway prides itself on providing its customers with a bespoke, fun and informed betting experience, supported by a safe and secure environment. Betway is a member of several prominent industry-related bodies, including ESSA, the Independent Betting Adjudication Service (IBAS) and the Remote Gambling Association (RGA), and is accredited by trusted international testing agency eCOGRA. It is also a partner of the Professional Players Federation (PPF) and is a donor to the Responsible Gambling Trust.
In addition to the flagship Betway brand, the Betway Group operates a number of other brands including Dream Bingo, Bingo on the Box, Spin Casino and the Hippodrome Online Casino. For more information about Betway's various products and licenced brands, please visit www.betwaygroup.com.
QYOU launches Heads Up Daily (HUD) esports format on Instagram TV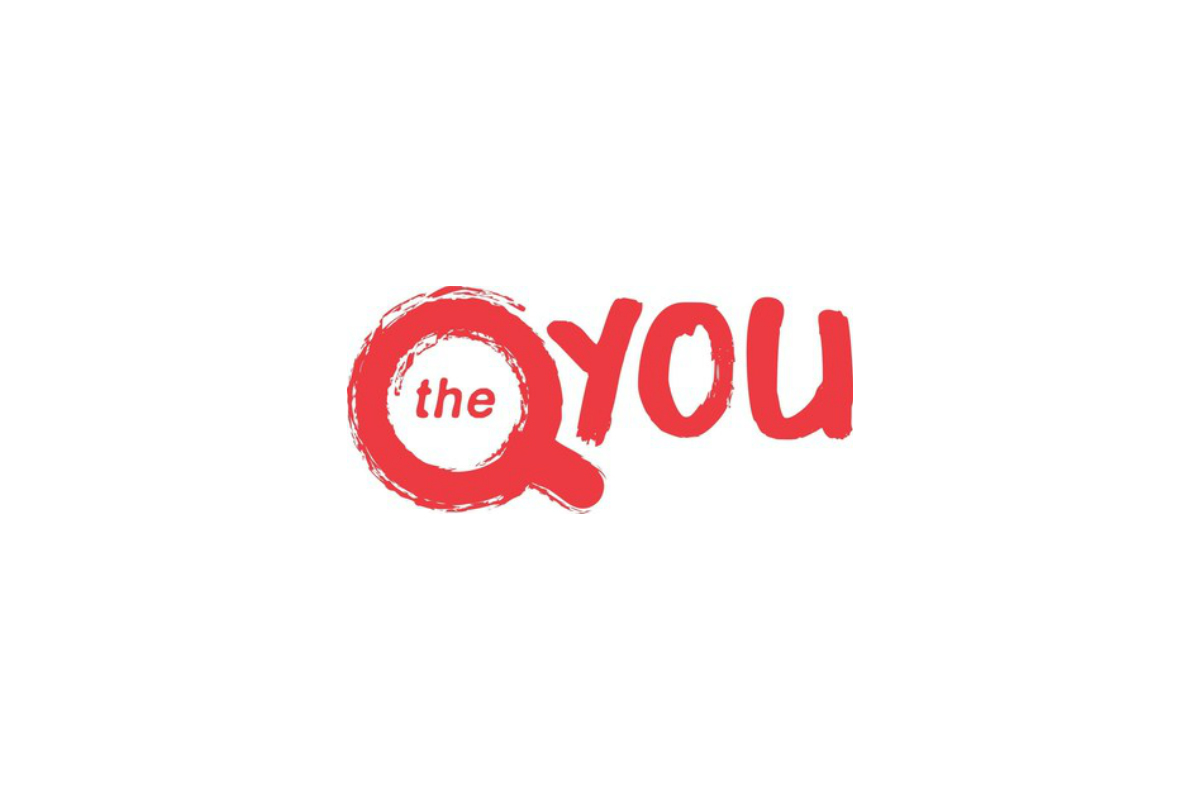 Reading Time:
2
minutes
DUBLIN, LOS ANGELES, and TORONTO, July 16, 2018 /CNW/ – QYOU Media (TSXV: QYOU OTC: QYOUF) today announces it has extended the reach of its HUD format by introducing HeadsUpDailyTV on IGTV, Instagram's TV platform launched in June 2018. IGTV aims to deliver long-form formats optimized for mobile viewing to its user base of 1 billion. HUD's launch on the platform dramatically bolsters its global reach, allowing millennial and Gen-Z audiences to access the best esports entertainment and news on-the-go wherever and whenever.
Launched last year, HUD is the destination for all things relating to esports and video game culture and already reaches 500,000 viewers. Each daily episode of HUD includes an exciting line-up of guests – from esports professionals to game developers and popular streamers on YouTube and Twitch – to discuss tournament recaps, esports top plays, and all of the hot topics in the world of gaming. New episodes will be available on IGTV each weekday in a vertical video format that can be easily watched from mobile devices.
Esports has exploded in recent years and is estimated to reach an audience of 427 million globally by 2019. Popular with millennial and Gen-Z audiences, under-35s make up 73 percent of all global esports fans. The new HeadsUpDailyTV channel launches ahead of the largest global esports tournament – The International Dota 2 Championships – which takes place in August, 2018.
Curt Marvis, CEO and Co-Founder of QYOU Media, commented: "Esports is a growing phenomenon and one that HUD has a leading edge on as one of the major sources of entertainment and news surrounding the players and tournaments. HUD is most popular with younger, mobile-first audiences and therefore bringing the format to channels like IGTV is crucial to expanding the audience reach. Instagram just hit 1 billion active users this month, providing huge potential to grow the HUD audience and drive sponsorship opportunities in the future."
HUD is licensed to World Poker Tour (WPT) Distribution USA and is also available on Super Channel's GINX Esports TV Canada.
This news release does not constitute an offer to sell or a solicitation of an offer to buy any of the securities of QYOU Media Inc. in the United States, nor shall there be any sale of the securities in any jurisdiction in which such offer, solicitation or sale would be unlawful. The securities offered have not been and will not be registered under the United States Securities Act of 1933, as amended, or any U.S. state securities laws and may not be offered or sold within the United States or to, or for the account or benefit of, U.S. Persons unless registered under the United States Securities Act of 1933, as amended, and applicable state securities laws or unless an exemption from such registration is available.
About QYOU Media:
QYOU Media Inc. is a fast-growing global media company that curates and packages premium 'best-of-the-web' video for multiscreen distribution. Founded and created by industry veterans from Lionsgate, MTV, and CinemaNow, QYOU's millennial-focused products including linear television networks, genre-based series, mobile apps, and video-on-demand formats reach millions of customers on six continents. Distribution partners include Sinclair Broadcast Group, Vodafone, 21st Century Fox, Liberty Global, Showmax, iflix, SuperChannel and TATA Sky.
Neither the TSX Venture Exchange (the "Exchange") nor its Regulation Services Provider (as that term is defined in the policies of the Exchange) accepts responsibility for the adequacy or accuracy of this release.
Source:  QYOU Media Inc.
HKJC raises a toast to commingling as turnover hits new heights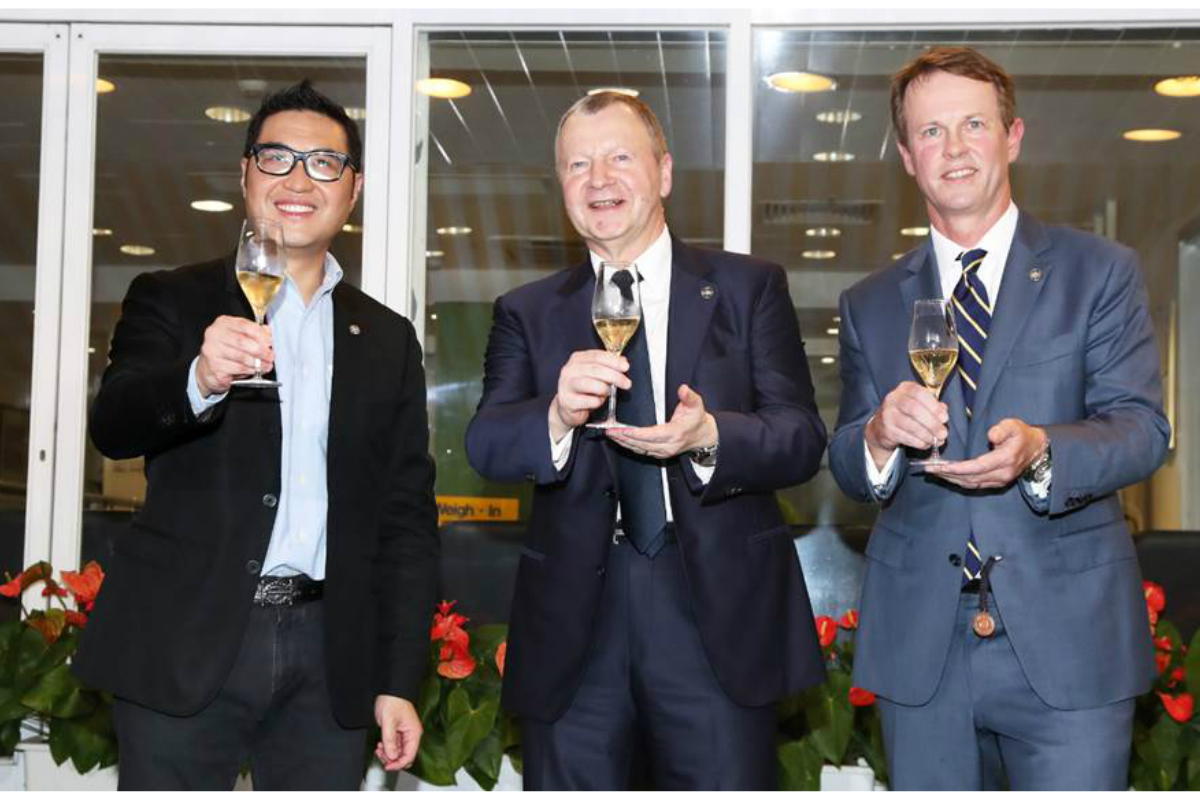 Reading Time:
2
minutes
International betting on Hong Kong racing increases by 150% as total turnover soars to £12bn
Monday 16th July, 2018 – Zac Purton sealed the Hong Kong jockeys' title on Sunday on a day that saw turnover rise to £186.4m (HK$1.938m), the highest ever for an 11-race card, while commingling for the day set a record at £32.2m (HK$335m).
Turnover for the 2017/18 season of £11.9bn (HK$124.2bn) represents a 5.8% increase year-on-year, while the total amount wagered with commingling partners reached £1.6bn (HK$16.5 billion); a massive increase of 154.8% on last season's £625m (HK$6.5bn).
Commingling turnover, which includes everything bet into the HK pools from foreign territories, on the season's final day came in at £32.2m, around the same amount that the UK wagers on each day of Royal Ascot.
The total turnover for the season, £11.9bn, is almost three times the amount bet on racing in the UK, where last season's figure came in at £4.3bn (HK$44.8bn).
Mr. Winfried Engelbrecht-Bresges, Chief Executive Officer at the Hong Kong Jockey Club, said: "We are delighted with another record season, one of our most exciting seasons both on and off the track. That excitement reached a thrilling climax on Sunday, with Zac Purton holding off Joao Moreira's final push to win the jockeys' championship. As well as great sport, we also had record turnover for an 11-race meeting, despite receiving 35 millimetres of rain, and that shows the enthusiasm for our product.
"Commingling is quickly changing the global landscape and that is seen in the fact that it made up 13.3 percent of our season's turnover this year compared to 5.5 percent last year. Today, we reached a new record of HK$335 million for a single race meeting, a truly extraordinary mark. It is now a significant driver to Hong Kong's turnover and that is due to the ever-increasing international interest in our racing product, which is proving to be attractive as an exciting sports option founded upon the highest integrity."
For all of the latest news, views, results and more from the world-class racing scene in Hong Kong, follow @HongKong_Racing.
Alessandro Fried takes center stage at AI Malta Summit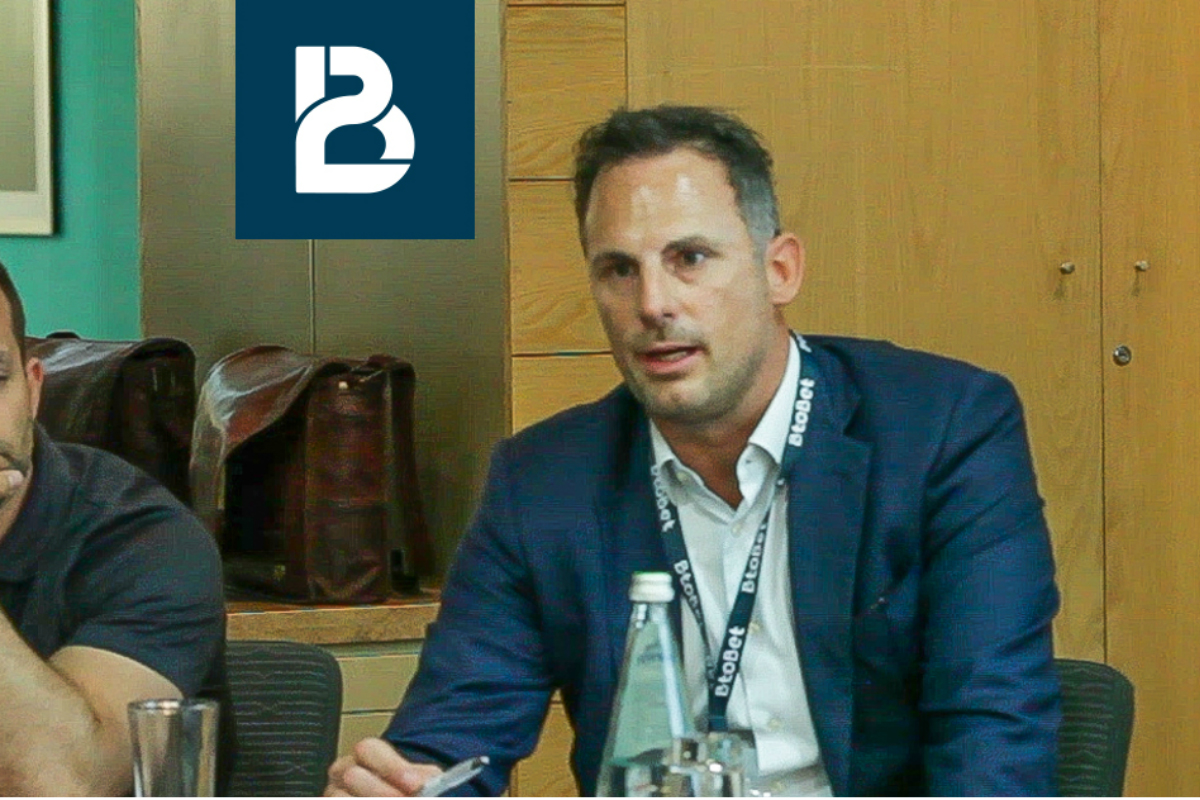 Reading Time:
2
minutes
BtoBet's Chairman Alessandro Fried attended the AI Malta Summit where together with a panel of leading experts from the iGaming industry he discussed the various benefits and applications of Artificial Intelligence in the industry.
The panel discussed the importance of this disruptive form of technology at an industry level, with Fried giving his insight on how fundamental a role AI can have in all stages of the iGaming industry, from acquisition to retention and reactivation of players, and how AI can be an asset when it comes to the operator's daily activities whilst also safeguarding the players' interests.
Fried also gave his insight on the various challenges that see the industry still lagging behind other sectors. He opined that this is primarily due to the reluctant approach from the major operators to change their mentality and truly endorse Artificial Intelligence at the core of their business not only for their own benefit, but essentially for a better player experience.
BtoBet has recently published an Industry Report focusing on the various aspects of AI's application in iGaming. The report analyses the various ways in which AI can prove to be fundamental for the industry, namely through:
Personalization through data acquisition and analytics;
AI as the core tool for an optimal Omnichannel;
AI in the prevention of gambling addiction;
AI in risk management
Download the report and book a meeting with our team of experts to have a demonstration on how BtoBet's technologies can suite your requirements and assist your growth.
About BtoBet:
BtoBet is a multinational company and is part of a group with 20 years of experience in software development in IT, finance, telecommunication, e-commerce and banking, strongly committed to technology and widely investing in technology research and development. The experience gained in these advanced environments, allows BtoBet to be visionary in the iGaming and Sports betting industry with a deep understanding of the requirements of the market, catching changing trends and anticipating bookmakers' and operators' needs. BtoBet is a true partner in technology, offering a standalone platform and services for the iGaming and Sports Betting industry. It counts on a very talented, continuously trained development team and day to day management support to clients. BtoBet allows licensees to be unique in the market, by giving them the opportunity to completely personalise their offers for Sports betting and iGaming business, online mobile and retail. BtoBet has technical branches with large ever-growing teams of developers in Skopje, Ohrid, Bitola, Belgrade, Nish, Tirana, and Rome. Malta hosts the commercial and marketing centre. Visit our site on: www.btobet.com