Sportsbet.io launches landmark Ethereum integration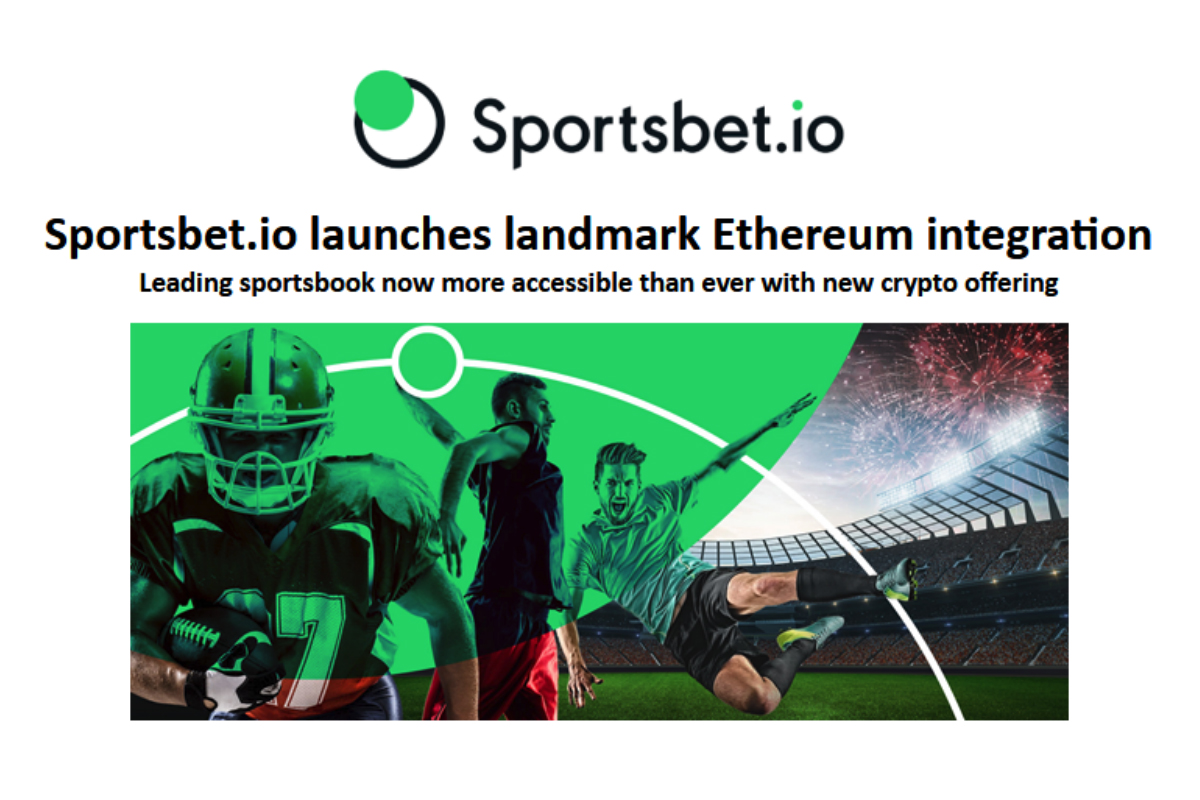 Reading Time:
2
minutes
Leading sportsbook now more accessible than ever with new crypto offering
11th July, 2018 – Leading sportsbook Sportsbet.io has opened its doors to users of the world's second most valuable cryptocurrency, Ethereum, in a move that once again extends the site to even more players around the world.
The latest addition to the sportsbook means players with a preference for Ethereum will now be able to deposit, play, win and withdraw using their Ethereum wallets.
Sportsbet.io originally made its mark on the sports betting industry as a Bitcoin-led sportsbook, however its dedication to consistently delivering a fun, fast and fair betting experience for all meant embracing more than Bitcoin.
Now players are able to access and benefit from the sportsbook's wide range of markets, price boosts and unbeatable World Cup centre using Bitcoin, Ethereum, euros and SOC coin – the cryptocurrency of the All Football App allowing its five million global customers access to the best sports bets on the market.
Alongside the sportsbook's pioneering features such as Cash Out and fiat-to-Bitcoin exchange service, BTCXE, the diverse payment options are helping to cement Sportsbet.io as the betting site of choice for players from all over the world.
Joe McCallum, Director of sportsbook at Sportsbet.io, said: "Opening the door to one of the world's most popular cryptocurrencies is another step in making Sportsbet.io's competitive gaming products accessible for all.
"And with the World Cup drawing to one of its most exciting conclusions, Ethereum players will now be able to easily get involved in all the action."
Always looking to mix innovation with betting, Sportsbet.io recently launched its 'Your Road To Glory', a ground-breaking Twitch-based football show bringing news and views from this summer's World Cup in Russia, which has already been watched by more than 150,000 people throughout the tournament.
Sportsbet.io's passion for innovation has meant the sportsbook is expecting a record turnover of more than 20,000 BTC (€100 million) in World Cup bets. With no signs of stopping, Sportsbet.io has revealed players can expect momentum to continue beyond the World Cup with yet more exciting customer-centric features set to launch.
About Sportsbet.io:
Founded in 2016 as part of the Coingaming Group, Sportsbet.io is a leading bitcoin-led sportsbook operator.
Sportsbet.io has an expansive, quality betting product across all major sports and eSports, offering more than 350,000 pre-match events per year, as well as comprehensive in-play content. It also provides innovative markets such as player prop bets for soccer, American football and basketball, and is the only bitcoin-led sportsbook to provide live streaming across all major sports.
Sportsbet.io prides itself on its secure and trustworthy betting service, with withdrawal times of around 1.5 minutes amongst the fastest in the industry. For more information about Sportsbet.io, please visit https://sportsbet.io.

iGamingGroup Explores Adding SameUSD to Its List of Cryptocurrency Payment Options
Reading Time:
3
minutes
When cryptocurrencies proved to be a viable payment option, everyone was thrilled because of this blockchain technology. Talk about the speed of transactions, privacy, global reach, and the promise of hack-proof payment solutions.
However, as most of us have come to realize, it has been a bumpy ride for cryptocurrency payment providers with several reports of hacks, fluctuating prices, and regulatory restrictions. What could settle our fears and restore the confidence we once had in cryptocurrency payments? Online gaming platforms such as casinos are on the lookout for a solution that guarantees players gaming satisfaction for a secure and faster experience while also optimizing the casino's operations.
Samecoin, a new entrant into the cryptocurrency space, seems to have all the solutions that online gaming platforms have been gunning for. The Samecoin ecosystem – which consists of a utility coin (Samecoin), stablecoins (SameUSD, SameEUR, etc) as well as the SameID and SamePay – has been endorsed by iGamingGroup as it explores integrating Samecoin ecosystem and its SameUSD as a cryptocurrency payment service provider of choice.
What is iGaming Group, and what does their endorsement say about Samecoin?
iGamingGroup Endorses Samecoin
Touted as the ultimate iGaming technology stack provider, iGamingGroup is the one-stop-shop for all online gaming systems. The group boasts of high-end clients such as Evolution Gaming, Netent, BetSoft, Rela Gaming, Play n Go, and ORYX Gaming.
To date, the iGaming giant has helped develop 7000 games through advanced ready-to-deploy industry solutions while focusing on modern human-centered interfaces that are innovated and scaled to client's demands.
iGG has been offering cryptocurrencies such as Bitcoin, Ripple, Dogecoin, Ethereum, and Litecoin as part of its vast payment options plans. The need to provide a faster and less costly transaction is what drove it towards Samecoin.
According to the company's website, iGamingGroup is always looking to make deposits and withdrawals safer, easier and faster to satisfy casino players and owners. This makes perfect sense as to why the company would opt to endorse the Samecoin ecosystem.
The iGaming technology provider supports over 30 payment systems accepted globally, representing more than 150 payment options. Samecoin promises to be a worthy addition to iGG's goal and mission.
Payment Solutions Designed For Online Gambling
Samecoin's payment solution, SamePay, provides cryptocurrency payment solutions with stablecoins and secure SameID logins. The easy-to-integrate innovative payment solution makes for a smooth operating experience for both the owner and players.
The Samecoin system will integrate well with iGaming's SSL encryption used for online banking, thus providing online gambling with the highest security. The ecosystem, which includes SameID and SamePay, fits well with iGG's Know-Your-Customer and Anti-Money-Laundering procedures.
Samecoin's stablecoins, the SameUSD and SameEuro, aim to eliminate cryptos' fluctuating prices, which has discouraged many online casino players. These coins' ability to mimic fiat currencies' stability and simplicity while retaining the advantages of cryptos makes them perfect for online casinos.
Features that Make Samecoin Perfect for Online Casinos
Besides the stability and security of value provided by Samecoin's family of stablecoins, the ecosystem also features the SameID and SamePay tools that are invaluable to online casinos.
SameID in Online Casinos
SameID is an easily integrated user identification feature that eliminates the need for online casino players to use their personal information. Although users of SameID have to undergo the KYC procedure, the process is faster than before, thus saving time and costs spent on costlier KYC procedures.
While using the SameID, the users' verification process can be done through:
· Facial recognition selfie identification.
· Passport or ID card.
· Utility bill.
SamePay for Online Casinos Cryptocurrency Payments
SamePay integration simplifies the way players receive and send cryptocurrencies in online casinos. Whether it is SameUSD, Bitcoin, Litecoin, or Ethereum, SamePay will serve you well.
SamePay works with wallets for each crypto that casino players will be using. Even better, SameID also applies here; this ensures one account gives a user complete control of their cryptos while sealing any security loopholes.
Casino operators integrating SamePay can also enable SameID logins to solve any KYC problems that players might encounter when onboarding. It will only take 5 seconds for casino players using the SamePay payment option to get verified. What's more, SamePay secures the players' data by only sending the necessary data to casinos when SamePay users register through SameID. No personal data is ever given out.
Since SamePay users will have complied with the KYC procedure when registering through SameID, operators will receive verified players. This will save time and provide much-needed operational efficiencies – something iGamingGroup wants to take full advantage of.
The SamePay's simple operational framework to both casino owners and the adoption-friendly interface with low crypto transaction costs will help grow a casino's customer base and improve brand growth.
Decentral Games Raises $5M of Funding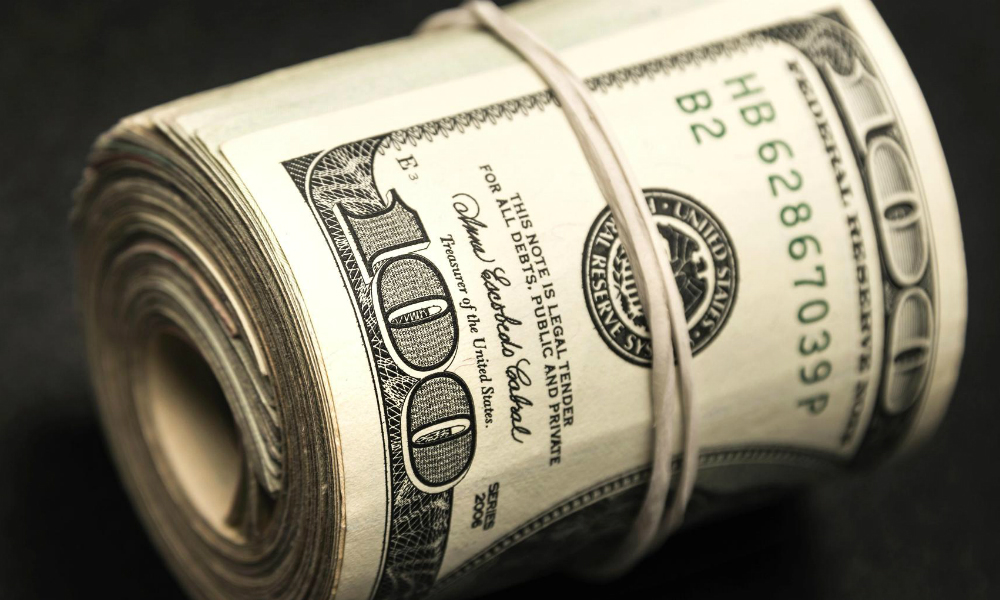 Reading Time:
2
minutes
Decentral Games (DG), a next generation entertainment platform at the intersection of metaverse and blockchain technology, is pleased to announce that it has completed its latest capital raise for aggregate gross proceeds of $5 million.
The funding round welcomed partners Collab+Currency, Metaverse Ventures (Digital Currency Group), Bitscale Capital, Cluster Capital, and AU21 Capital. The additional funding will allow the company to bolster its team and accelerate the development of additional features and products.
"Decentral Games offers players both the novelty of avatars gambling in a virtual world and the great user experience that gamers demand. We're excited to back Scott, Miles and team as they continue to bring the massive opportunity in blockchain-enabled gaming to life." – Casey Taylor, VP of Development at Digital Currency Group.
Since its founding in 2019, Decentral Games has diligently executed on its mission to become the premier platform for wager-based games where players can bet using cryptocurrency. This year the company has seen its most rapid expansion yet in terms of both technical developments and user growth. The company has seized the opportunity to expand the value proposition of its virtual landscapes, and consolidate the totality of its offerings which include three virtual casinos, an NFT store, and a forthcoming virtual nightclub space.
Decentral Games intends to use the funds to continue to invest in its infrastructure including additional headcount in the areas of product development and marketing in order to continue to acquire new users as well as expedite the deliverance of key features in the product pipeline. This includes the development of new casino table games including crypto Poker, tournament style poker, and a new and improved slots game.
While the cryptocurrency market at large has faced extreme volatility in recent weeks, $DG continues to be underpinned by strong fundamentals. Since launching its token in December, 2020, betting volumes have increased quarter over quarter and recently eclipsed a landmark $80 million. The platform's strong cash flows have contributed to the growth of the treasury, which remains well capitalized with over $8 million in assets, a 1000% quarter over quarter increase.
To meet community and investor demand, the company has scaled its team from 10 to 43 employees. DG has received accolades from the broader cryptocurrency community for becoming the world's first metaverse employer, creating 20 hosting jobs thus far for remote workers, each of whom plays a critical role in welcoming new users into the metaverse.
"From day one the Decentral Games team has made community engagement a top priority. The legacy gambling industry has historically functioned by pinning the house against the player. Decentral Games' community-first focus has flipped this dynamic effectively creating alignment between investors and players by allowing everyone the opportunity to 'be the house,' states Co-Founder & CEO, Miles Anthony. "We are thrilled to welcome our new partners to fortify our capital position and provide our team with the flexibility to continue to focus on community-driven initiatives while scaling our capabilities in order to bring more complex games and events to market."
Simplicity Esports to Mine Crypto Currency Using Gaming PCs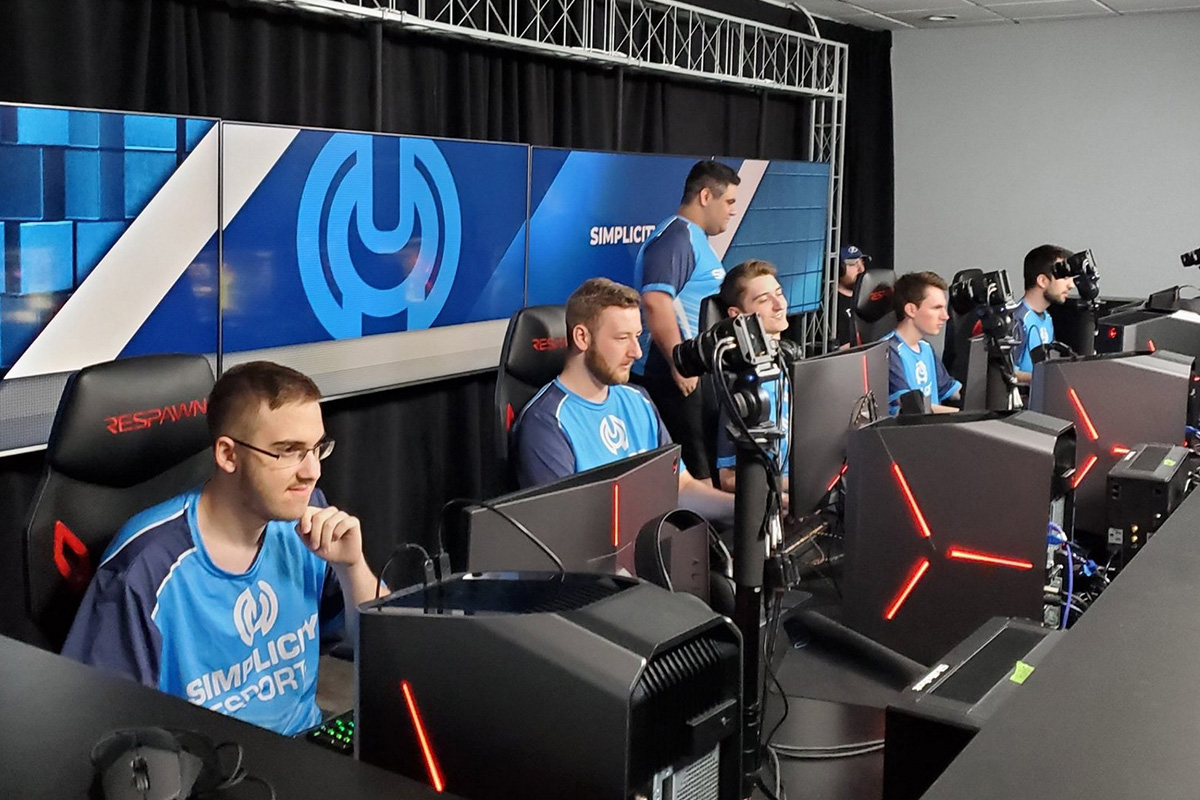 Reading Time:
< 1
minute
Simplicity Esports and Gaming Company (Simplicity Esports) has announced that it will, in collaboration with Esports Entertainment Group subsidiary ggCircuit, begin using its gaming PCs to passively mine crypto currencies, such as Ethereum when the machines are idle.
"We continue to find innovative ways to leverage the largest footprint of esports gaming centers in the U.S. for increasing revenue. We plan to have the first PCs mining Ethereum as soon as next week, and plan to rollout this strategy at all new locations that we acquire or build, as long as it remains economically viable. The beauty of the ggCircuit program is that initiating and halting mining activity can be done with the push of a button. At current levels, we expect to generate $100 to $125 in Ethereum per month per PC by mining during idle periods on the machines, including overnight," Roman Franklin, CEO of Simplicity Esports, said.