Sportsbet.io launches landmark Ethereum integration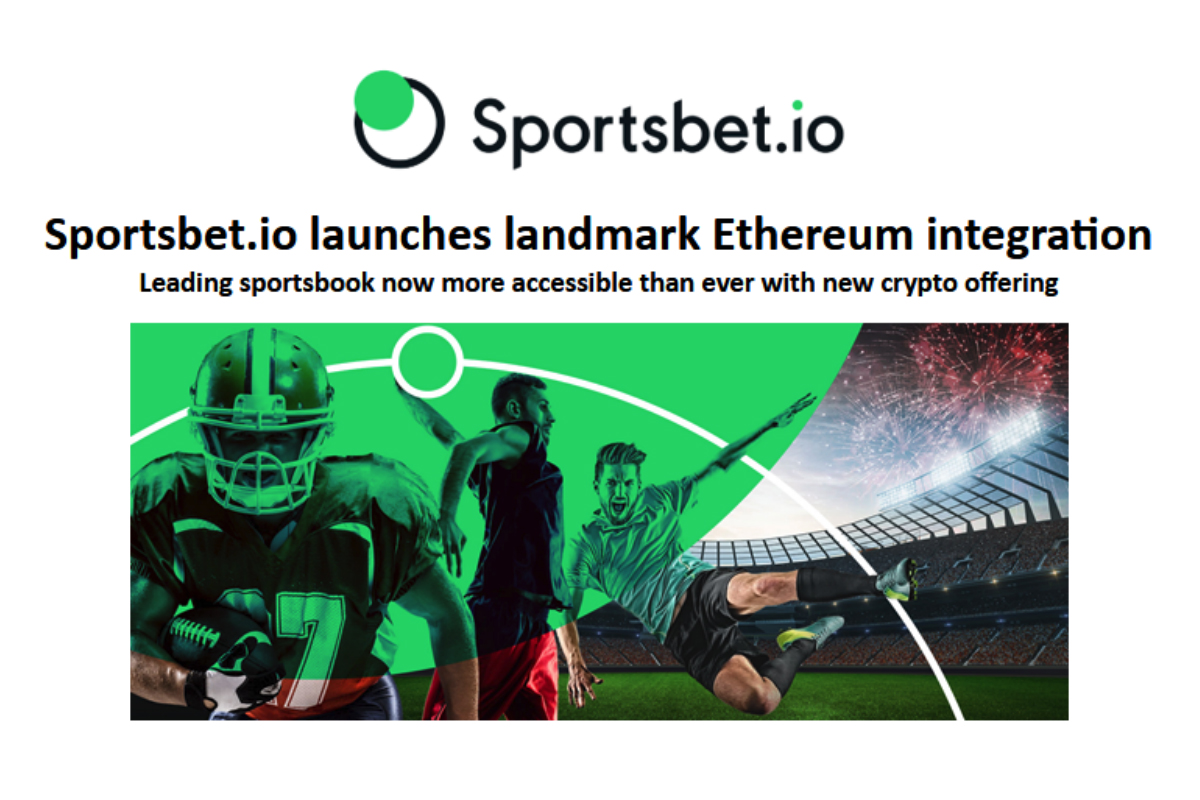 Reading Time:
2
minutes
Leading sportsbook now more accessible than ever with new crypto offering
11th July, 2018 – Leading sportsbook Sportsbet.io has opened its doors to users of the world's second most valuable cryptocurrency, Ethereum, in a move that once again extends the site to even more players around the world.
The latest addition to the sportsbook means players with a preference for Ethereum will now be able to deposit, play, win and withdraw using their Ethereum wallets.
Sportsbet.io originally made its mark on the sports betting industry as a Bitcoin-led sportsbook, however its dedication to consistently delivering a fun, fast and fair betting experience for all meant embracing more than Bitcoin.
Now players are able to access and benefit from the sportsbook's wide range of markets, price boosts and unbeatable World Cup centre using Bitcoin, Ethereum, euros and SOC coin – the cryptocurrency of the All Football App allowing its five million global customers access to the best sports bets on the market.
Alongside the sportsbook's pioneering features such as Cash Out and fiat-to-Bitcoin exchange service, BTCXE, the diverse payment options are helping to cement Sportsbet.io as the betting site of choice for players from all over the world.
Joe McCallum, Director of sportsbook at Sportsbet.io, said: "Opening the door to one of the world's most popular cryptocurrencies is another step in making Sportsbet.io's competitive gaming products accessible for all.
"And with the World Cup drawing to one of its most exciting conclusions, Ethereum players will now be able to easily get involved in all the action."
Always looking to mix innovation with betting, Sportsbet.io recently launched its 'Your Road To Glory', a ground-breaking Twitch-based football show bringing news and views from this summer's World Cup in Russia, which has already been watched by more than 150,000 people throughout the tournament.
Sportsbet.io's passion for innovation has meant the sportsbook is expecting a record turnover of more than 20,000 BTC (€100 million) in World Cup bets. With no signs of stopping, Sportsbet.io has revealed players can expect momentum to continue beyond the World Cup with yet more exciting customer-centric features set to launch.
About Sportsbet.io:
Founded in 2016 as part of the Coingaming Group, Sportsbet.io is a leading bitcoin-led sportsbook operator.
Sportsbet.io has an expansive, quality betting product across all major sports and eSports, offering more than 350,000 pre-match events per year, as well as comprehensive in-play content. It also provides innovative markets such as player prop bets for soccer, American football and basketball, and is the only bitcoin-led sportsbook to provide live streaming across all major sports.
Sportsbet.io prides itself on its secure and trustworthy betting service, with withdrawal times of around 1.5 minutes amongst the fastest in the industry. For more information about Sportsbet.io, please visit https://sportsbet.io.
Guide to gambling with Ethereum in 2020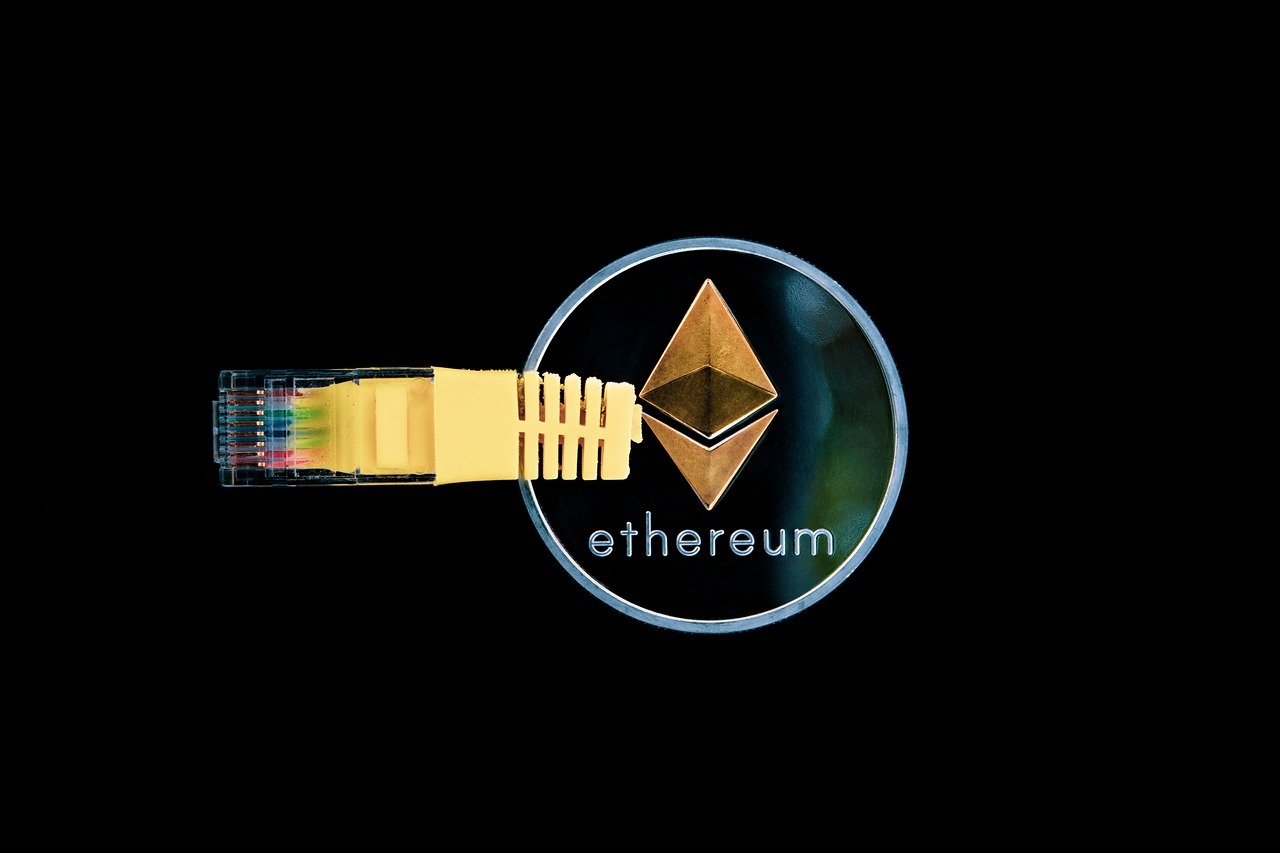 Reading Time:
4
minutes
Cryptocurrencies have become mainstream enough for gambling venues to considering offering options for players to pay via cryptocurrencies and we've been seeing this trend mostly in online casinos even though some of the traditional casinos are starting to catch up, offering classic casino table games where players can utilize cryptocurrencies. But with this new trend, there are new challenges, a couple of changes in the way casinos accept payment or offer the wins so it's important to have a clear understanding of what's different when gambling with cryptocurrencies, specifically with Ethereum.
The first steps
The step by step process is largely the same as with any regular casinos where you pay with cash, or in case of the online casino, you open up an account, make a deposit and wait for a win. When playing with Ethereum and we will largely cover the online casinos in this article the process is the same and you need to take the same steps, but there are differences in details because we are dealing with a different sort of currency. The process of opening the account will be the same in all online casinos.
One of the perks of online casinos is the easy registration process, but when you are planning to play via cryptocurrencies the anonymity of the payer is guaranteed so you will be playing Anonymous, only needing to write down your address and come up with a strong password in order to start looking for the what sort of deposit you want to make. Now, before you decide to transfer your assets, it is important to make sure that you are dealing with a license, legit online provider because the cryptocurrency industry is still new and in a lot of ways harder to control. It's more difficult to prevent crime and in case of the wrongful transfer, your assets will be lost forever so it does require way more caution when gambling with cryptocurrencies because the stakes are higher and a lot more things should be considered besides selecting an appropriate amount to gamble on. Before you make the transaction the casino asks that you write down your unique Ethereum wallet address, and then making sure that you transfer the money to the correct casino wallet. According to the ethereum gambling guide on InsideBitcoins the transactions should take no longer than 10 minutes for the deposit to appear on the website and you should be able to start playing right away. Just remember to treat the transaction process with much more attention as to not mess up the wallet number and make sure that your transaction reaches its destination. After that, you should head over to the bonuses section to make sure you claim your rewards. The best option would be to read up about the bonuses even before you registered with the specific casino to be able to choose the one that sounds most appropriate to you.
What's the difference
In general, when dealing with online casinos do your research read review, whether you will be playing with debit cards or cryptocurrencies. Many of the casinos have outstanding bonuses while others are quite basic and you will probably have to fight a lot to actually get them. Read about the available bonuses beforehand to make sure that you're getting the best version out there, based on what games you actually want to play in the online casino.
While you might think that since you are paying in Ethereum the games will also go on referencing your assets through Ethereum that would make things rather difficult.
During the games, you will have your assets displayed in USD making it easier to control how much you want to spend and how much you can afford to lose.
When it comes to withdrawals the process is similar. You would usually go to your account info and look for the withdrawal button. The website will ask for your Ethereum wallet information again and just like during the deposits you need to be careful to make sure the information is corrected because if the information is invalid or if it goes to someone else's wallet there is no getting that money back or tracing where it went. You can select how much you want to withdraw in Ethereum and get your wins in minutes.
When it comes to the game you can play for Ethereum the choices are not limitless but they do cover all the bases. You can play almost any classic card game like blackjack, a variety of poker games, roulette and other more conventional casino games on a lot of websites and make deposits in Ethereum. You also have many options when it comes to video slots which, considering they are one of the easiest casino games to get into no surprise that there are a lot of options here. You can choose from different themes, bonuses and difficulty levels but if you are a fan of video slots you will have no problem finding the right one for you to play using Ethereum. The types of games that Ethereum casinos will offer are largely the same but they might differ in variety considering the crypto casinos aren't as popular as a regular online casino they also have fewer options but as mentioned above they provide all the basic categories of games. The bonuses in Ethereum casinos work similarly to regular ones as well. For example, the most popular way that casinos grant bonuses is that they match your deposit with a bonus. For example, if you start gambling by depositing 1 ETH, upon the first time the casino will grant you an additional 1 ETH to match the one you've invested in the casino. Make sure to check the percentage to which the casino will match your deposit to make sure you're getting a good deal out of it.
Bonuses
Not much is different between playing with crypto VS playing with regular currency, But considering the importance of those small differences, it still crucial that you know what to treat differently in this particular online casino. The basics of gambling like wagering requirements and time limits to meet those wagering requirements are there. The most important thing you can do to ensure the best experience is to search the information about the provider and to make sure that you are  that has a good reputation.
Vodafone Group Quits Facebook's Libra Cryptocurrency Project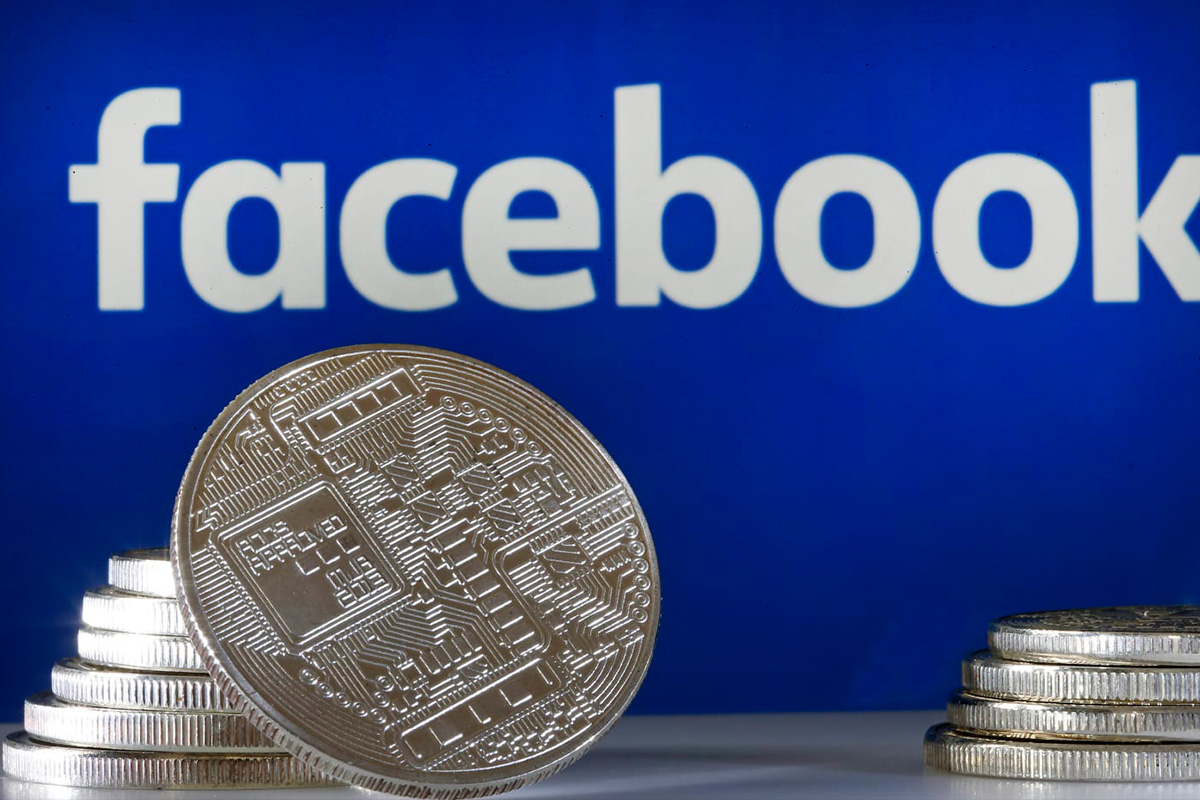 Reading Time:
< 1
minute
Vodafone Group has become the latest company to quit Facebook's cryptocurrency project, Libra.
Facebook announced in June last year that it would launch the digital currency in partnership with other members of the Libra association. But the project quickly ran into trouble with sceptical regulators around the world. In October 2019, the world's biggest economies warned cryptocurrencies such as Libra pose a risk to the global financial system.
The Libra Association has seen an exodus of backers including Paypal and Mastercard amid regulatory scrutiny. Payments giants Mastercard and Visa pulled out of the Libra project in October, citing regulatory uncertainty. Paypal and eBay have also withdrawn from the scheme, which is backed by ride-hailing companies Uber and Lyft.
"Vodafone Group has decided to withdraw from the Libra Association. We have said from the outset that Vodafone's desire is to make a genuine contribution to extending financial inclusion. We remain fully committed to that goal and feel we can make the most contribution by focusing our efforts on (mobile payments platform) M-Pesa," a Vodafone spokesperson said.
"Although the makeup of the Association members may change over time, the design of Libra's governance and technology ensures the Libra payment system will remain resilient," Dante Disparte, head of policy and communications for the Libra Association, said.
Bethereum awarded the highest rating ever in prestigious review!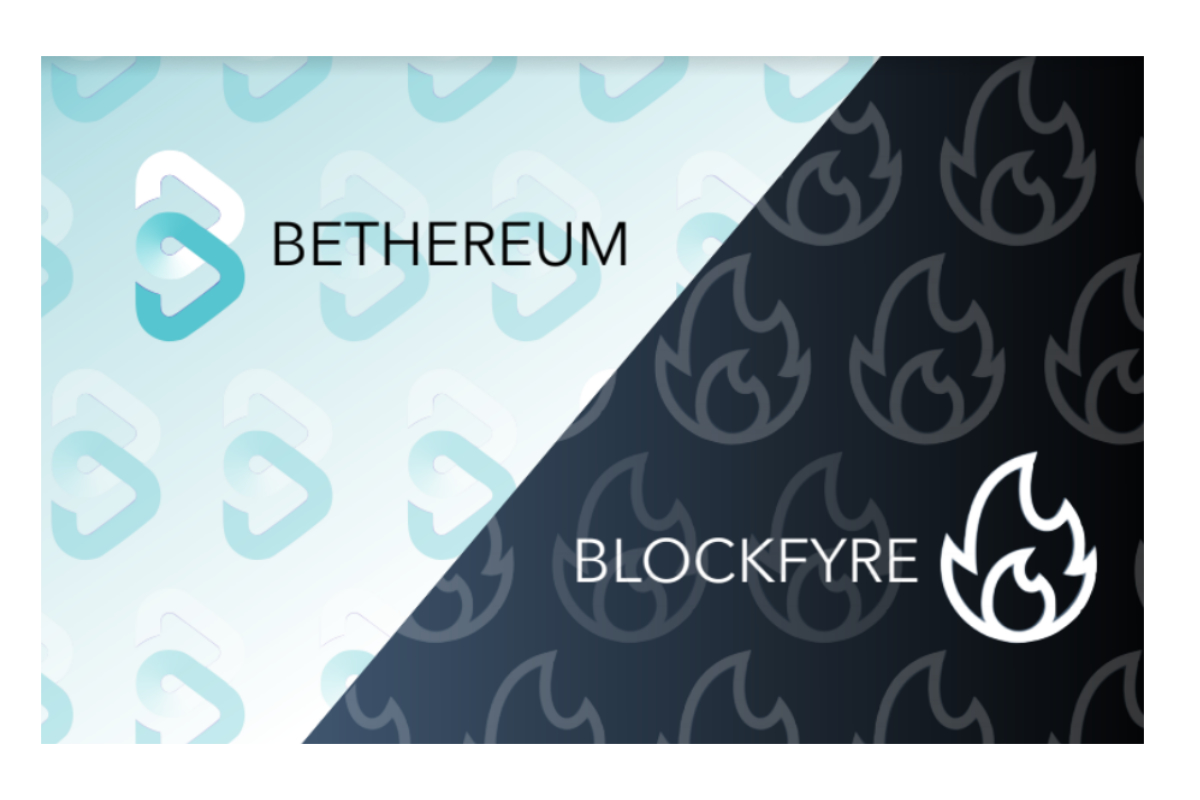 Reading Time:
< 1
minute
In an extensive report, prominent research house Blockfyre just awarded Bethereum with the highest rating they've ever assigned to any of the 60+ projects they reviewed (relative to maximum points).
Blockfyre is one of the leading analytic researchers providing valuable investment insights into Blockchain and cryptocurrency assets.
Their report on Bethereum highlighted how the innovative peer-to-peer betting platform provides a real solution to key industry challenges. In particular, their analysts appreciated how Bethereum aims at bringing fun and social into betting by implementing industry-first gamification and social elements. They were also impressed by Bethereum's large and active community as well as the solid team and advisors. Check out the report here.
Blockfyre gave very warm support to the project, stating: "As the market matures, the only projects that will survive are the ones with market-fit products and a good revenue model. Bethereum has a very interesting idea that can potentially disrupt the online betting market, combined with a small market cap and a working product, which makes it a project to keep an eye on. The Bethereum team has a very strong presence at conferences and pitch contests, which brings a lot of awareness and networking and with the amount of awards and pitches they managed to win show the potential of the project and the recognition of the idea."
Giacomo Tognoni, CEO at Bethereum, said after the report release: "I was very impressed with the professionalism of the Blockfyre team. Their analysts asked us very meaningful questions and were capable to derive powerful insights. The report is succinct, well written, and captures the essence of our vision and current standing. We are truly honoured for being evaluated as their highest-rated project to date, and we will keep doing our best to deserve this kind of recognition."