Portuguese Gambling Market Update, presented by Eduardo Morales-Hermo at European Gaming Congress (EGC) 2018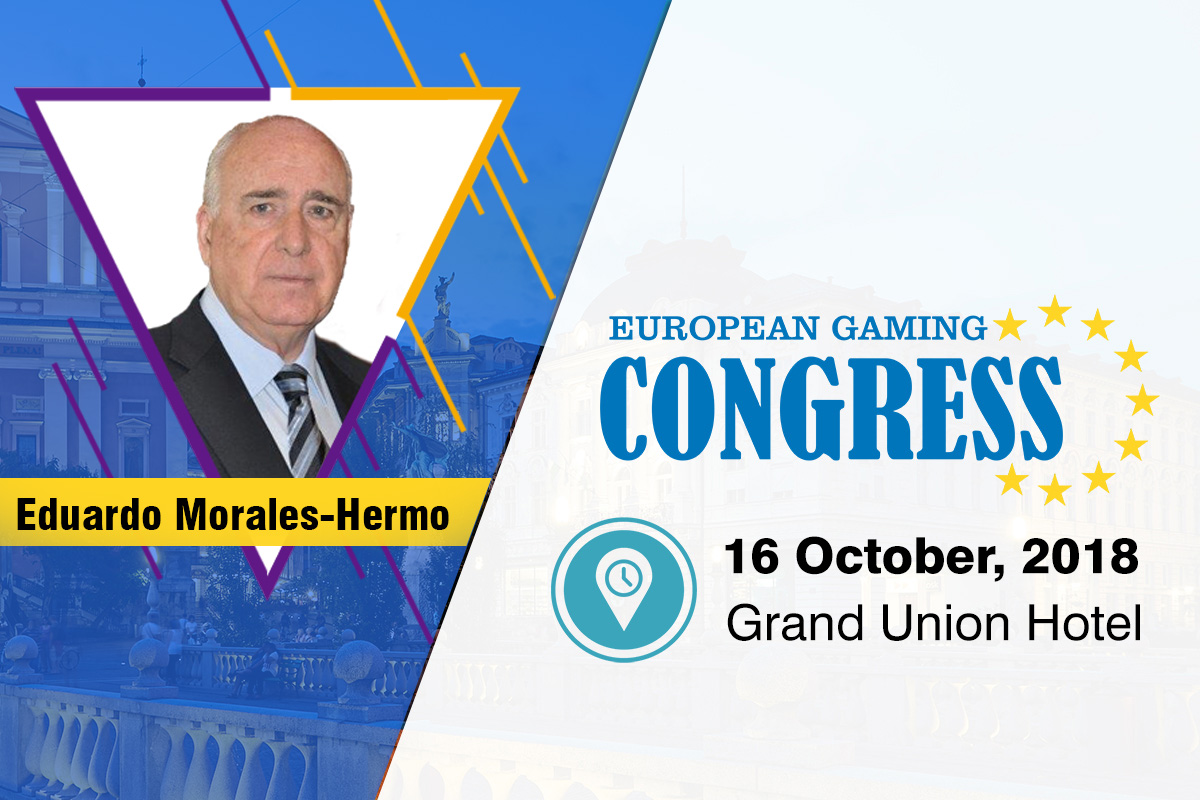 Reading Time:
3
minutes
Ljubljana – 11 July 2018 – Portugal is famous for many things, it is the birthplace of Cristiano Ronaldo, has great wine and a rich history. Being a medium-small size market with an estimate population of 10 million people, the gambling industry has always been a quality driver of Gross Gaming Revenue (GGR).
Also read:
The GGR in Portugal is around 110 million Euros and the markets has interesting areas that is important to be discussed, as to what not to do in a regulatory framework regarding taxation.
Online gaming and betting generated €122.5 million in 2017 from 800,000 registered players on sites in Portugal. The information was revealed in February this year by the Gaming Regulation and Inspection Service.
The "Online gaming activity in Portugal" report for the last quarter of 2017 also showed that 17,600 players had self-excluded themselves from gambling, 4,600 more than in the third quarter of the year.
At the end of last year, 61.3 percent of gamblers were aged between 35 and 44, followed by 25 to 34-year-olds (39.3 percent) and 18 to 24-year-olds (27.8 percent).
More than half of the gamblers live in or around Porto (22 percent), Lisbon (19.5 percent) and Braga (9.7 percent).
The tax regime imposed by Portugal's three-year-old gambling law seems to be a hindrance for new gambling companies. As per the law, remote gambling operators need to get a license from the country's gambling regulator Serviço de Regulação e Inspeção de Jogos (SRIJ).
During the inaugural edition of European Gaming Congress, gaming expert Eduardo Morales-Hermo, will share the latest insights he has about the market and experiences he encountered while working with the Portuguese and Spanish market regulations.
About Eduardo
A businessman with 45 years of experience, having worked as executive in corporation management, product development and, for the last ten years, as advisor and consultant in the gaming industry, both in-person and via interactive channels.
He graduated in MANAGEMENT STUDIES; Marketing and organization behavior; Quantitative Methods and Operations Management; Economics and Finance, by Emmanuel College (University of Cambridge); MBA/JD JOIN PROGRAM DEGREE (LMBA) by the University of Maryland, USA; New Technologies applied to Gaming and Entertainment; by the UNLV University of Nevada, Las Vegas, USA.
Eduardo has more than 15-year experience in online gaming, strategy planning, product and business development, implementation and restructuration of gaming corporations; regulations making for in-person and online gaming via interactive channels.
He was CEO, General Director and stockholder of gaming corporations in several European countries, and currently he works as advisor and consultant at Intelligent Gaming Company, and has participated in more than 30 projects.
Make sure you register your seat in time to benefit of the great lineup of speakers that will share their knowledge for operators and industry connected companies about France, Spain, Italy, Malta, Portugal, Slovenia, Austria, Croatia, Serbia, Montenegro, Greece, Bosnia and Herzegovina, Liechtenstein, Monaco, Netherlands and Belgium.
The inaugural edition of European Gaming Congress which will be held on the 16th of October at the Grand Union Hotel in Ljubljana will also focus on shedding light upon the industry and its main topics.
The European Gaming Congress (EGC) is expected to bring together industry expert from all over Europe and create a platform which will enable both networking and learning at the highest quality.
You can view the full agenda on the following link.
Full detail about the event can be found on the official website of the event: https://europeangamingcongress.com/
Make sure you grab your seat as the seats are limited to 100 registrants!
EGT Interactive with a special participation at CEEGC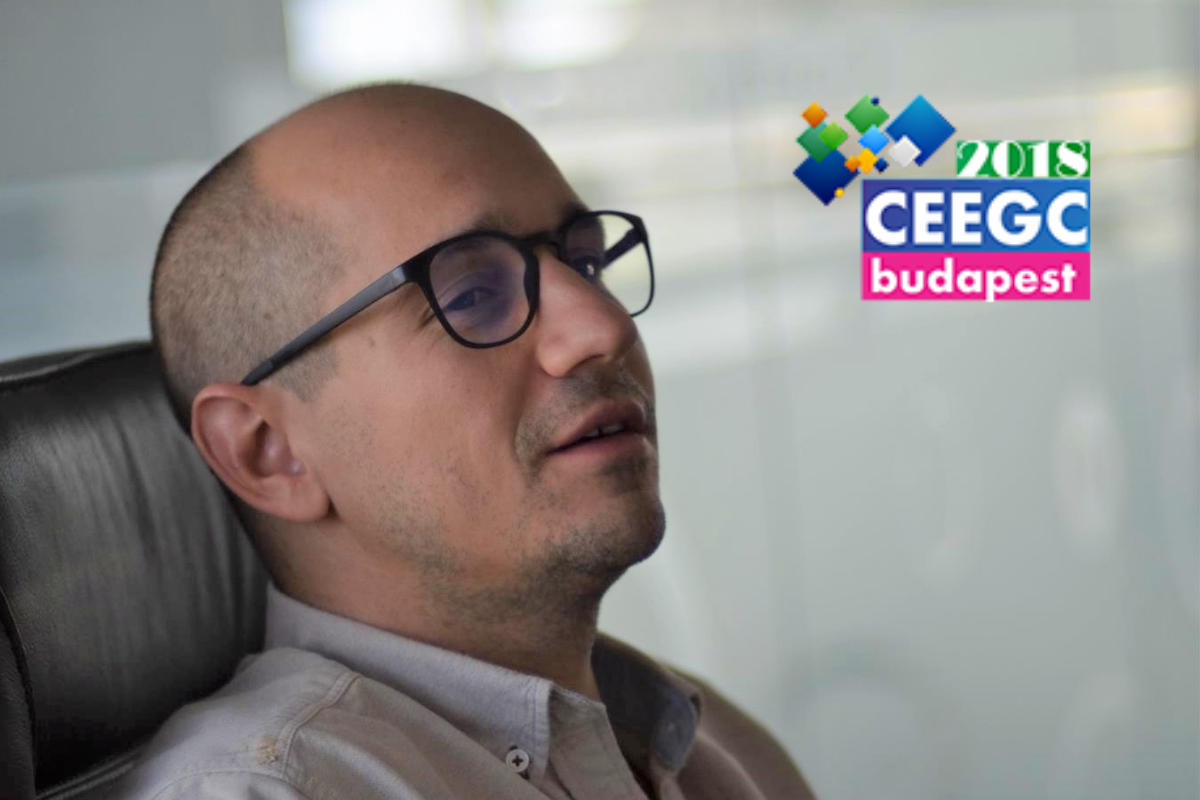 Reading Time:
1
minute
EGT Interactive is proud to announce, that on the upcoming Central and Eastern European Gaming Conference and Awards (CEEGC), EGT Interactive will have a special participation. Georgi Dimitrov, legal counselor in the company will be one of the speakers of a panel discussion about the state and the novelties in Eastern European regulations related to the iGaming industry. Focused on Bulgaria, Romania and Belarus.
Georgi Dimitrov is a legal counsel at EGT Interactive Ltd., with a focus on legal, regulatory and technical compliance matters related to the iGaming industry. He specializes in international gambling regulation and provides guidance on licensing and certification frameworks, policy drafting, and compliance processes. His line of work involves communication with focal stakeholders in the business such as testing labs, regulators and operators. He has background in company structuring, M&A, business and corporate development and extensive expertise in competition law. As a lawyer he has advised the Bulgarian operations of large-scale corporate clients, and public authorities.
We wish him successful participation!
The event will take place on 25th of September at Ritz-Carlton, Budapest, Hungary.
European Gaming Congress Ljubljana announces Luka Popovic as latest speaker in the Balkans oriented panel discussion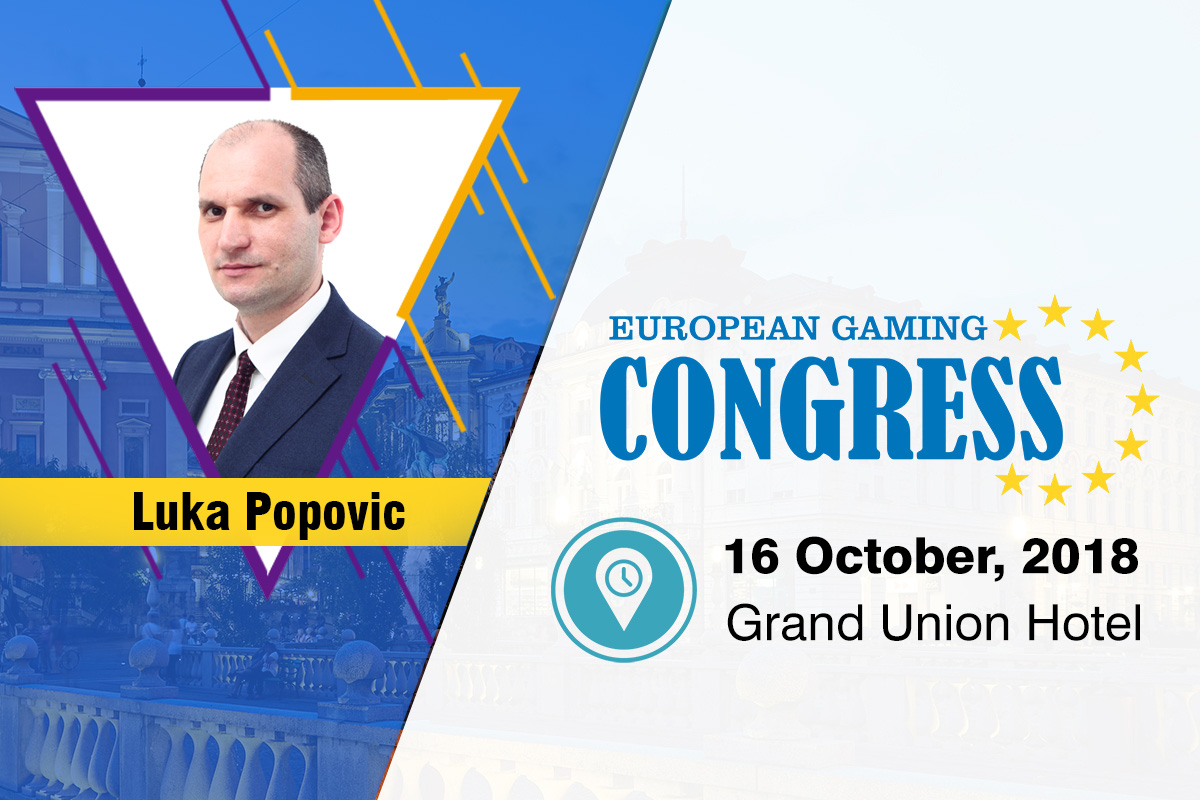 Reading Time:
2
minutes
European Gaming Congress (EGC) is slowly becoming a must-go-to event in the calendar by attracting lots of attention from operators that are eager to hear more about the compliance updates in Europe from the experts that are going to be present at the conference.
The conference will take place at Grand Union Hotel Ljubljana on the 16th of October and is a must attend event for European operators who are active in regulated and non-regulated markets.
You can Register here or View the Agenda
European Gaming Congress is specially designed to bring together industry experts, regulators, operators and service providers in order to discuss burning issues some of the markets are facing when working with compliance updates and licensing. The event also offers networking sessions which will help attending delegates to meet and greet some of well known faces of the gambling industry in Europe. The agenda will give the opportunity for attending delegates to dive into regulatory updates from Italy, Malta, Slovenia, Austria, Germany, Spain, France, Greece and many more jurisdictions. We look forward to seeing you in Ljubljana with a full day of quality content and networking.
Given the location of the conference, the panel discussion includes regulatory updates from the Balkans region, with special emphasis on Serbia, Montenegro and Bosnia and Herzegovina.
Luka Popovic (partner in the leading regional law firm BDK Advokati) is going to join the "Highlighting the Balkans and Southeast Europe" panel discussion along with Zoran Puhač (European Organization for Gaming Law -EOGL), Tatjana Scepanovic (Montenegro Bet) and Zlatan Omerspahic (NSoft)
The panel discussion will be moderated by Donata Szabo (GamblingCompliance)
About Luka Popovic
Luka is a partner in the leading regional law firm BDK Advokati (with offices in Serbia, Montenegro, and Bosnia and Herzegovina). He is a member of the Montenegrin Bar Association and was on the list of arbitrators of the Arbitration Board for the Resolution of Consumer Disputes at the Chamber of Commerce of Montenegro.
Luka has been managing BDK Advokati's Montenegrin operations since 2013. He is involved in all aspects of the firm's Montenegrin work, and maintains special industry focus on gaming and hospitality. Luka is the head of the firm's gaming practice.
IFLR1000 recognizes Luka as a highly regarded lawyer, Legal 500 regards him as a leading individual in the legal market, and Chambers & Partners ranks him as a top-tier lawyer in Montenegro.
Make sure you register your seat in time to benefit of the great lineup of speakers and meet Luka to hear about how you gambling operation can evolve with the new advertisement banning criteries.
Full details about the event can be found on the official website of the event: https://europeangamingcongress.com/
CEEGC 2018 Budapest – Less than a week until kick off, see who is attending and why you should not miss it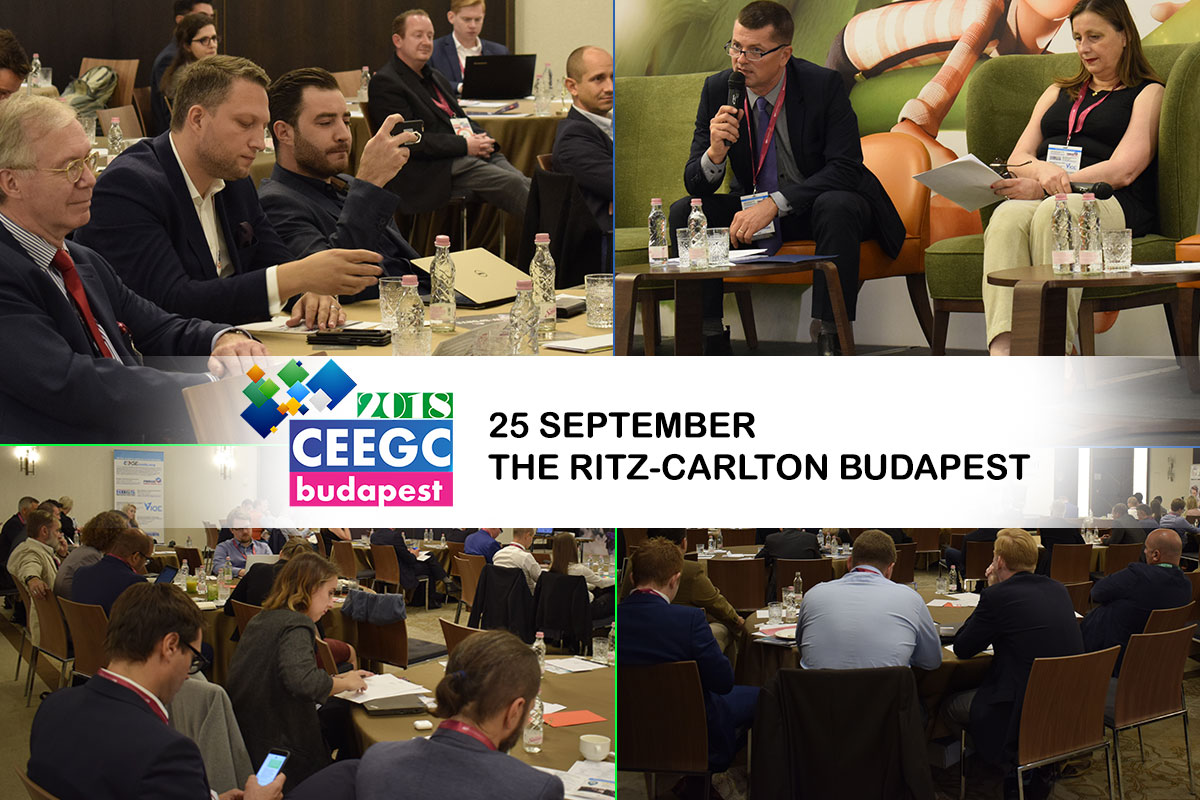 Reading Time:
2
minutes
There are only 6 days left until the third edition of the Central and Eastern European Gaming Conference (CEEGC) and Awards (CEEG Awards) opens its doors and gives access for the industry to benefit of this unique opportunity in the CEE region for learning and networking.
CEEGC is the leading conference that is shaping the industry in the CEE region by influencing the emerging market trends.
Rafal Nowak – iGaming Sales Director at Mobiyo stated about last year's event:
"A week after the Budapest Gaming CEE conferences, I'm still discussing the topics brought up there with fellow delegates. Thank you Zoltan Tundik for organizing an informative an well shaped event on this, often underestimated iGaming territory and good luck with the next one!"
Kostandina – Nina Zafirovska – CEO at BtoBet also stated last year's event:
"CEEGC in Budapest was the event that brings together experts in the industry together with Central and Eastern European regulators to exchange thoughts and knowledge for development of iGaming in the region. Great experience with wonderful people."
The 2018 event is going to take place on the 25th of September at The Ritz-Carlton Budapest and we are adding 10 more seats to the event because of the high interest shown by industry shareholders to attend the event.
REGISTER HERE, to benefit of an exclusive media partner discount of 15% for your ticket(s). Make sure you use the "CEEGC2018" promo code when registering.
The agenda of the event will feature interesting panel discussions that are focusing on both operators and service providers and among the registered delegates you will find the representatives of NetEnt, Play'n Go, SBTech, BetConstruct, BtoBet, Altenar, Iforium, Superbet, Amusenet, Curacao eGaming, Data Bet, All-in Translations, GLI Europe, Greentube, HiPay, Mobiyo, Orange Pay, Pocket Games Soft, Podium North, RISQ, Sporting Solutions, Endorphina, GamblingCompliance, Fortunaweb, Tom Horn Gaming, Global Legal Group, Payvision, Bethereum, Trustly, Digitain, ARQ Risk & Compliance, Bitpay, Acapture, BetterBetting, Bird&Bird, Danish Online Gambling Association, EGT Interactive, Harris Hagan, Rombet, Playtech, Scout Gaming Group, Tonucci & Partners, EOGL, UltraPlay, WH Partners, NNDKP, Sorainen, MuchBetter, Gaming 5.0 and much more.
The event includes 6 informative panel discussions that focus on emerging markets such as Belarus, Slovakia, Poland, Romania, Bulgaria, Czech Republic and a special IMGL MasterClass about the state of the U.S. market.
You can view the full agenda of CEEGC 2018 on the following link
REGISTER HERE, to benefit of an exclusive media partner discount of 15% for your ticket(s). Make sure you use the "CEEGC2018" promo code when registering.
For more details about the event, visit www.ceegc.eu