EROGamb call for empowered consciousness over restriction ahead of iGB Live!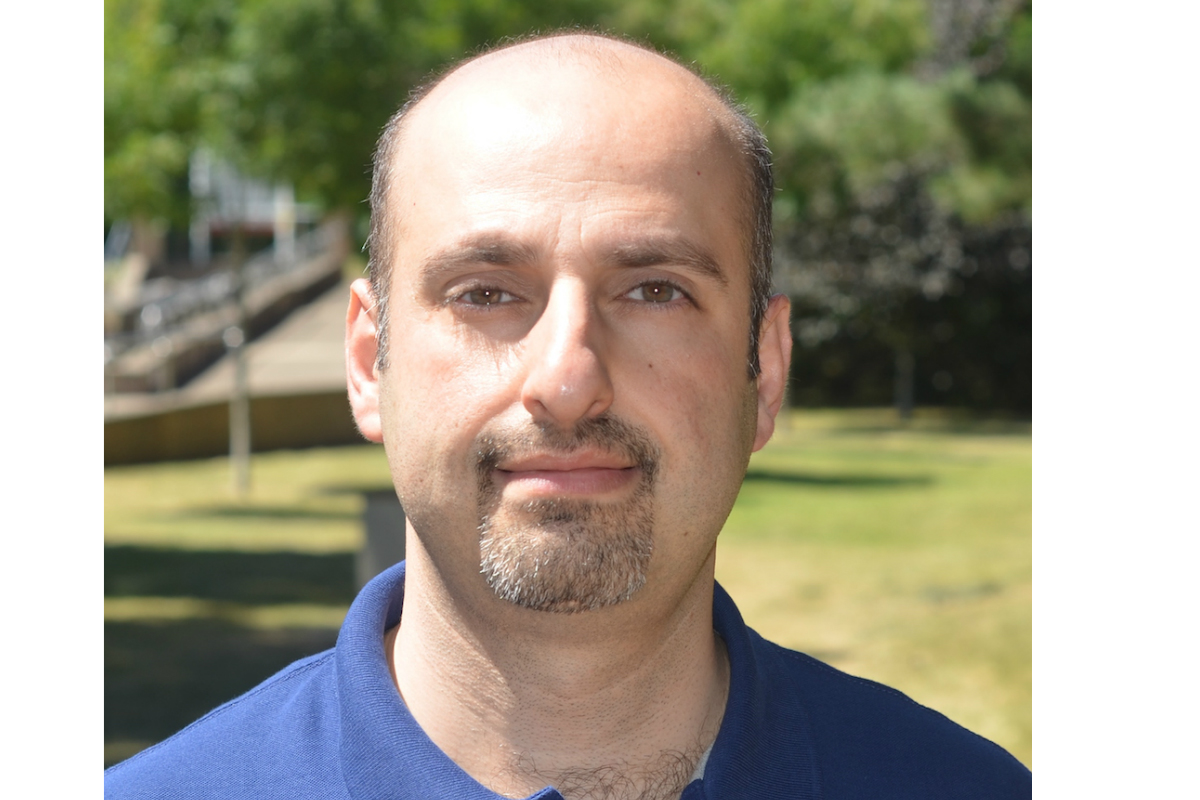 Reading Time:
3
minutes
"Measures like the £2 FOBT maximum stake would not be needed if gamblers are well-informed and well-equipped to control their gambling independently," is how Raian Ali, Associate Professor in Computing and Informatics at Bournemouth University, UK, sees the future of responsible gambling ahead of his presentation at iGB Live! HQ (17th – 20th July 2018) at the Amsterdam RAI.
The EROGamb project, led by Raian, and funded jointly by GambleAware and Bournemouth University, develops software and research facilities to retrieve the online gambling behaviour data of subscribed gamblers iteratively.  It uses this data to help them see their gambling behaviour in various forms and modalities, inform their decisions and aid them to regulate their gambling.  It enables them to nominate mentors to look at the data and enables the mentor to design messages and graphs to send to them and also get their feedback on it.
Discussing the need for empowered awareness and fair sharing of gambling data, Raian said: "Our project is titled Empowering Responsible Online Gambling with Predictive, Real-time, Persuasive and Interactive Intervention, and the key here is to use the Application Programming Interfaces (API's) of online gambling operators and provide the data to responsible gambling services and their surrogate software in real-time.
"There is a general view that gambling is a loosely regulated industry and with the rise in online gambling, challenges in regulating other involved disciplines such as artificial intelligence, typically used for profiling users and marketing, and security, typically involved for data protection and authentication, would add yet additional complexity.  The maximum stake cut to £2 would be only a quick fix as workarounds by gamblers would always be possible.  We would expect further restrictions of this kind in the future, which may make the gambling experience cumbersome to all.  To avoid further restrictive measures of this kind, the gambling industry would need to restore, perhaps build, a more positive image by taking more proactive approaches; mainly in the transparency to gamblers and offering them measures and tools to be more in control of their gambling behaviour.  In the end, measures like the £2 maximum would not be needed if gamblers are well-informed and well-equipped to control their gambling independently."
The project was crowned the winner at ICE Research Exchange event, organised in collaboration with UNLV International Gaming Institute and Director of Research, Dr Brett Abarbanel, earlier this year by an audience of industry thought leaders.  The upcoming presentation at iGB Live! HQ will include a new focus on a gamblers perception of the EROGamb technology following a recent study and taxonomy of gambling behaviour data, as well as lessons learned.
Raian explained: "There does not seem to be a magic solution for problematic and addictive behaviours unless the person involved is willing to change and participate in some self-regulation.  However, this should not mean other parties involved in the gambling experience are exempted from practising their duty of care.  Unlike the alcohol and tobacco industries, online and machine-based gambling has an unprecedented capability of tracking personal consumption and communicating data and information about it to gamblers and their surrogate counsellors and intelligent software.  Most importantly, this can happen in a real-time fashion making their usage more potent in a timely and relevant manner.  Technology can be designed to enable gamblers to define and customise their problem gambling triggers, perhaps with the help of an expert, so that they are then aided through the use of some interactive and persuasive technology mechanics to stay within the limit."
"We advocate a fair share of this data for two objectives," he continued. "Indeed, the GDPR would be a step in that direction in emphasising the rights related to automated decision making including profiling and the rights to data portability.  These will allow gamblers to ask for their data and the way it is being used to profile them and, also, to stream this data to them and their authorised parties including responsible gambling personnel and software.  A simple download of this data would be only a primitive right of gamblers, yet not available, and we are advocating real-time streaming of this data so that a timely decision can be taken by responsible gambling personnel, algorithms and applications."
Raian Ali and the EROGamb Project team will be presenting the analysis from the recent study and the project as a whole at the iGB Live! HQ – Elevator session on Wednesday, July 18, 2018, from 11:40 to 12:00.
Wynn Las Vegas Earns New Sustainable Building Certification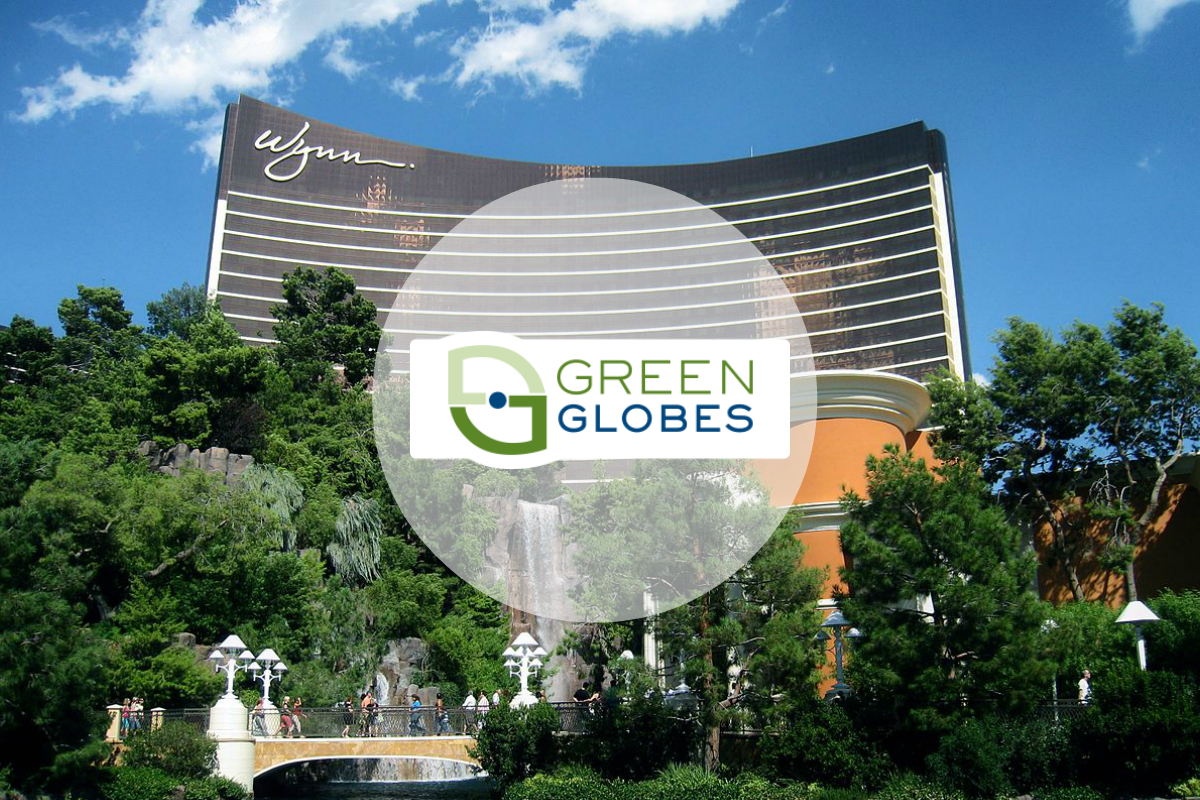 Reading Time:
2
minutes
Documents Commitment To Environmental Efficiency Standards And Green Building Best Practices
LAS VEGAS, July, 2018  — Wynn Las Vegas announces that is has earned Four Green Globes for its dedication to creating and maintaining environmentally-friendly buildings, the highest certification given by the Green Building Initiative, a nonprofit organization that stimulates approaches to creating energy-efficient and environmentally sustainable buildings.
To receive Four Green Globes, dozens of key environmental performance metrics were reviewed at both Wynn and Encore covering energy use and efficiency, water conservation, heating and cooling, waste management, emissions and pollution control, and many more. As part of the extensive on-site evaluation process, an independent third party inspected almost eight million square feet of facilities, including all common areas, guest rooms and suites, employee back-of-house areas, mechanical rooms, and exterior spaces.
"We continuously examine every aspect of our resorts in order to protect the environment as much as possible," said Erik Hansen, Chief Sustainability Officer for Wynn Resorts. "In many cases this can mean developing entirely new systems as solutions, which have served as a roadmap for our future developments and helped redefine green building practices on the Las Vegas Strip."
The most recent energy advancement was the opening of the Wynn Solar Field in June 2018, a dedicated 160-acre solar energy facility that is offsetting up to seventy-five percent of the resort's peak power requirements, the largest percentage of renewable energy used by any resort in Las Vegas. The Wynn Solar Field will eventually be used to power the resort's new 280,000 square foot meetings and convention space expansion with 100% renewable energy.
ABOUT WYNN LAS VEGAS
Wynn Resorts is the recipient of more Forbes Travel Guide Five Star Awards than any other independent hotel company in the world. Wynn Las Vegas opened on April 28, 2005 and was once again named the best resort in Nevada on Condé Nast Traveler's 2018 "Gold List," a title received for the tenth time. Wynn and Encore Las Vegas feature two luxury hotel towers with a total of 4,750 spacious hotel rooms, suites and villas, approximately 192,000 square feet of casino space, 21 dining experiences featuring signature chefs and 11 bars, two award-winning spas, approximately 290,000 square feet of meeting and convention space, approximately 110,000 square feet of retail space as well as three nightclubs, a beach club and recreation and leisure facilities. In addition to two luxury retail esplanades, a Strip-front expansion, Wynn Plaza, is currently under construction and is scheduled to be completed in 2018. For more information on Wynn and Encore, visit www.wynnpressroom.com.
Source: Wynn Las Vegas
SBTech Completes GeoComply Integration for U.S. Sports Betting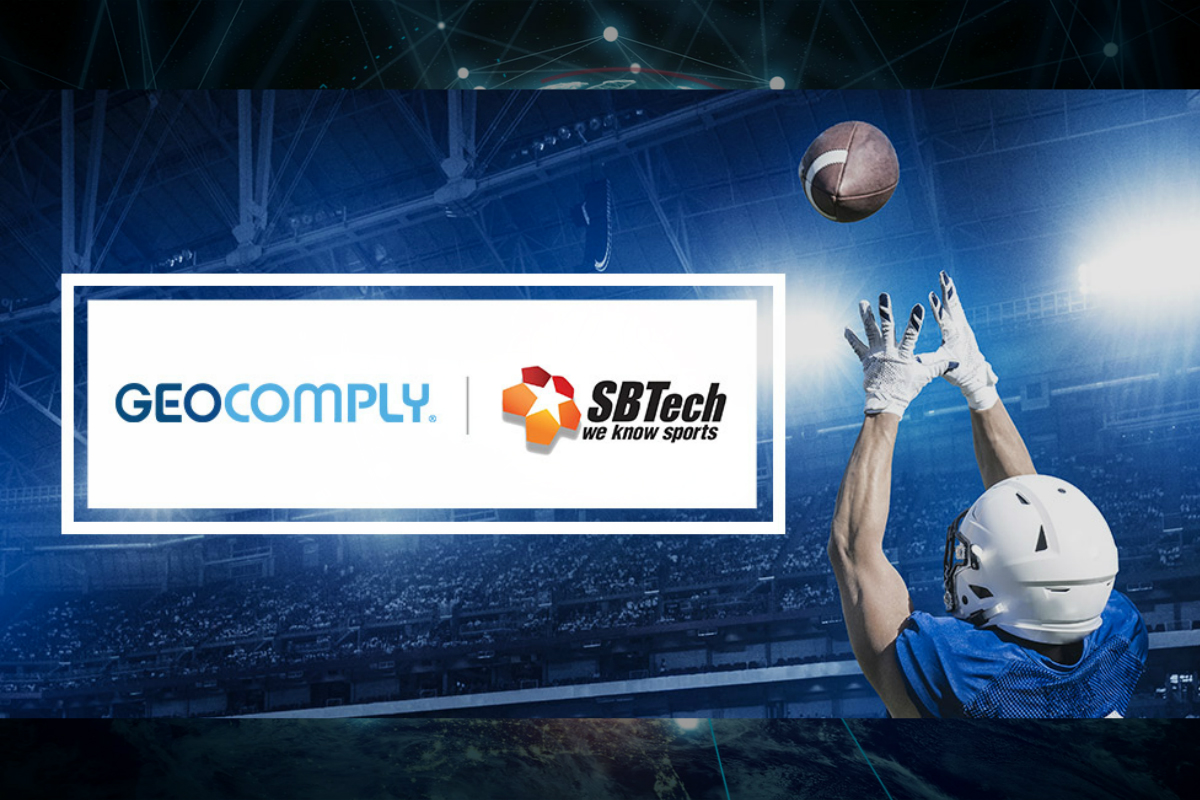 Reading Time:
2
minutes
July 19, 2018 (Vancouver, Canada) – GeoComply announced that SBTech has completed integration of its New Jersey approved geolocation compliance solution with SBTech's iGaming & Sports betting platforms. GeoComply's geolocation technology will now be available for use alongside SBTech's products across its on-property, online and mobile channels as they expand their offerings in the US.
"With agreements already in place with two of the established operators in New Jersey, SBTech has moved quickly to position themselves as a key player in the emerging US iGaming & Sports betting market," says Anna Sainsbury, CEO of GeoComply USA. "We are very excited to be working with them as they roll out their products to the US market, as states continue to pass enabling legislation."
"GeoComply is the recognized leader in geolocation technology and we are pleased to have integrated their "gold standard" solution into our iGaming and Sports betting platforms," says Richard Carter, CEO of SBTech. "As legalized sports betting becomes more widespread across the country, by partnering with GeoComply, we're able to meet each state's specific geolocation requirements, whether for on-property, online or mobile applications."
About GeoComply:
GeoComply is a global leader in geolocation technology. Since launching in 2012, GeoComply has quickly become the iGaming industry's trusted solution for reliable, accurate and precise geolocation services. GeoComply's patented and proprietary geolocation solution is unparalleled in its level of accuracy and integrity, as well as in its depth of security and ease of implementation. GeoComply's solutions have been utilized on over 250 million devices and perform an average 10 million verification checks per day. For more information, please visit GeoComply.com.
Media Contacts: Anna Sainsbury, Chief Executive Officer, GeoComply USA Inc.
anna@geocomply.com
About SBTech:
SBTech is a global leader in omni-channel sports betting and gaming, with over 1,000 employees in 8 offices worldwide. Since 2007, the group has developed the industry's most powerful online sports betting and casino platform, serving licensees in over 15 regulated markets.
SBTech's clients include many of the world's premier betting and gaming operators, state lotteries, land-based casino and horse racing companies, and igaming start-ups. The group supplies superbly flexible betting and gaming solutions to clients looking for speed to market and exceptional configurability, supported by the best business intelligence and reporting capabilities.
The SBTech offering includes its Seamless Sportsbook, the Chameleon360 iGaming Platform, Managed Services, and retail and omni-channel solutions that provide players with constant access to sports and casino products across all touchpoints: online, mobile and retail.
Backed up by unrivalled expertise in trading and risk management, regulatory compliance, AML and KYC procedures, acquisition and CRM, SBTech's partners consistently achieve rapid growth, enhanced brand loyalty and peak profitability.
For more information, visit: www.sbtech.com
Esports Entertainment Group Announces the Engagement of Joseph Gunnar & Co. and Dinosaur Financial Group as Exclusive Investment Bankers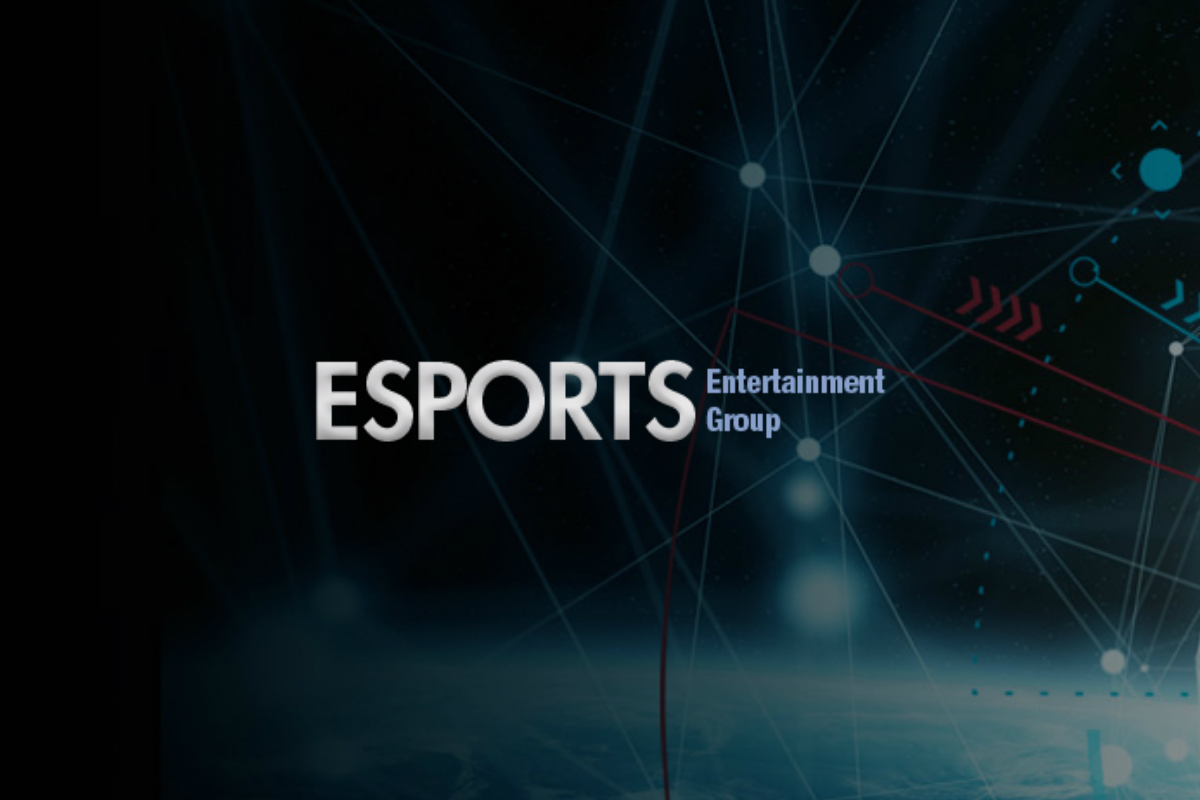 Reading Time:
3
minutes
ST. MARY'S, Antigua, July, 2018 — Esports Entertainment Group, Inc. (OTCQB:GMBL) (or the "Company"), a licensed online gambling company with a specific focus on esports wagering and 18+ gaming, is pleased to announce the appointment of Joseph Gunnar & Co., LLC and Dinosaur Financial Group, LLC as Exclusive Financial Advisors, Placement Agents and Investment Bankers for the Company.
As leading Wall Street investment banking and securities firms, they will be providing the Company with financial advisory services, in particular related to evaluating financing options. Additionally, the firms will also focus on assisting the Company in creating and executing new strategies for maximizing shareholder value through their full scope of investment banking services. The Company does not have a defined timeline for a financing and cannot provide any assurance whether or when a financing will be announced or consummated.
Grant Johnson, CEO of Esports Entertainment Group, stated, "We are very pleased to have engaged Joseph Gunnar and Dinosaur Financial as the Company's exclusive investment banks. Joseph Gunnar and Dinosaur Financial both have a long history of assisting public companies raise additional growth capital. A financing, if successful, will allow the Company to significantly accelerate our growth plans."
Stephen A. Stein, President of Joseph Gunnar & Co., LLC, stated, "Esports Entertainment Group is on the cutting edge of an exploding industry. We are very excited about teaming up."
Arthur Whitcomb, Managing Director, Head of Investment Banking at Dinosaur Financial Group, LLC, stated, "Grant Johnson has positioned Esports Entertainment Group very well for significant growth.  We are pleased to be working with one of the only publicly traded small cap/micro-cap companies in this industry."
This press release shall not constitute an offer to sell or a solicitation of an offer to buy, nor shall there be any sale of these securities in any state or jurisdiction in which such an offer, solicitation or sale would be unlawful prior to registration or qualification under the securities laws of any such state or jurisdiction.
About Joseph Gunnar & Co., LLC
Joseph Gunnar & Co., LLC is a full service broker-dealer and investment bank headquartered next to the NYSE in NYC. Its Capital Markets Group is dedicated to facilitating micro-cap company IPOs, secondary public offerings, PIPEs, up listings and advisory services. For more information visit https://www.josephgunnar.com/
About Dinosaur Financial Group, LLC
The Dinosaur Financial Group investment banking division covers the capital markets with full services across equity and debt for clients worldwide. It facilitates global equity and debt capital to finance corporate expansion, M&A, international trade and going-private transactions. Typical transactions may involve domestic or international growth companies looking for $10 million to $150 million. The company is based in New York, New York with additional offices in London, United Kingdom; Milan, Italy and Madrid, Spain.
For more information visit http://www.dinogroup.com
This press release is available on our Online Investor Relations Community for shareholders and potential shareholders to ask questions, receive answers and collaborate with management in a fully moderated forum at https://agoracom.com/ir/EsportsEntertainmentGroup
Redchip investor relations Esports Entertainment Group Investor Page: http://www.gmblinfo.com
About Esports Entertainment Group
Esports Entertainment Group Inc. is a licensed online gambling company with a specific focus on esports wagering and 18+ gaming. Esports Entertainment offers bet exchange style wagering on esports events in a licensed, regulated and secure platform to the global esports audience. In addition, Esports Entertainment intends to offer users from around the world the ability to participate in multi-player mobile and PC video game tournaments for cash prizes. Esports Entertainment is led by a team of industry professionals and technical experts from the online gambling and the video game industries, and esports. The Company holds licenses to conduct online gambling and 18+ gaming on a global basis in Curacao, Kingdom of the Netherlands and the Kahnawake Gaming Commission in Canada. The Company maintains offices in Antigua and Warsaw, Poland. Esports Entertainment common stock is listed on the OTCQB under the symbol GMBL.  For more information visit www.esportsentertainmentgroup.com
.
FORWARD-LOOKING STATEMENTS
The information contained herein includes forward-looking statements. These statements relate to future events or to our future financial performance, and involve known and unknown risks, uncertainties and other factors that may cause our actual results, levels of activity, performance, or achievements to be materially different from any future results, levels of activity, performance or achievements expressed or implied by these forward-looking statements. You should not place undue reliance on forward-looking statements since they involve known and unknown risks, uncertainties and other factors which are, in some cases, beyond our control and which could, and likely will, materially affect actual results, levels of activity, performance or achievements. Any forward-looking statement reflects our current views with respect to future events and is subject to these and other risks, uncertainties and assumptions relating to our operations, results of operations, growth strategy and liquidity. We assume no obligation to publicly update or revise these forward-looking statements for any reason, or to update the reasons actual results could differ materially from those anticipated in these forward-looking statements, even if new information becomes available in the future. The safe harbor for forward-looking statements contained in the Securities Litigation Reform Act of 1995 protects companies from liability for their forward-looking statements if they comply with the requirements of the Act.
Source: Esports Entertainment Group, Inc.