EROGamb call for empowered consciousness over restriction ahead of iGB Live!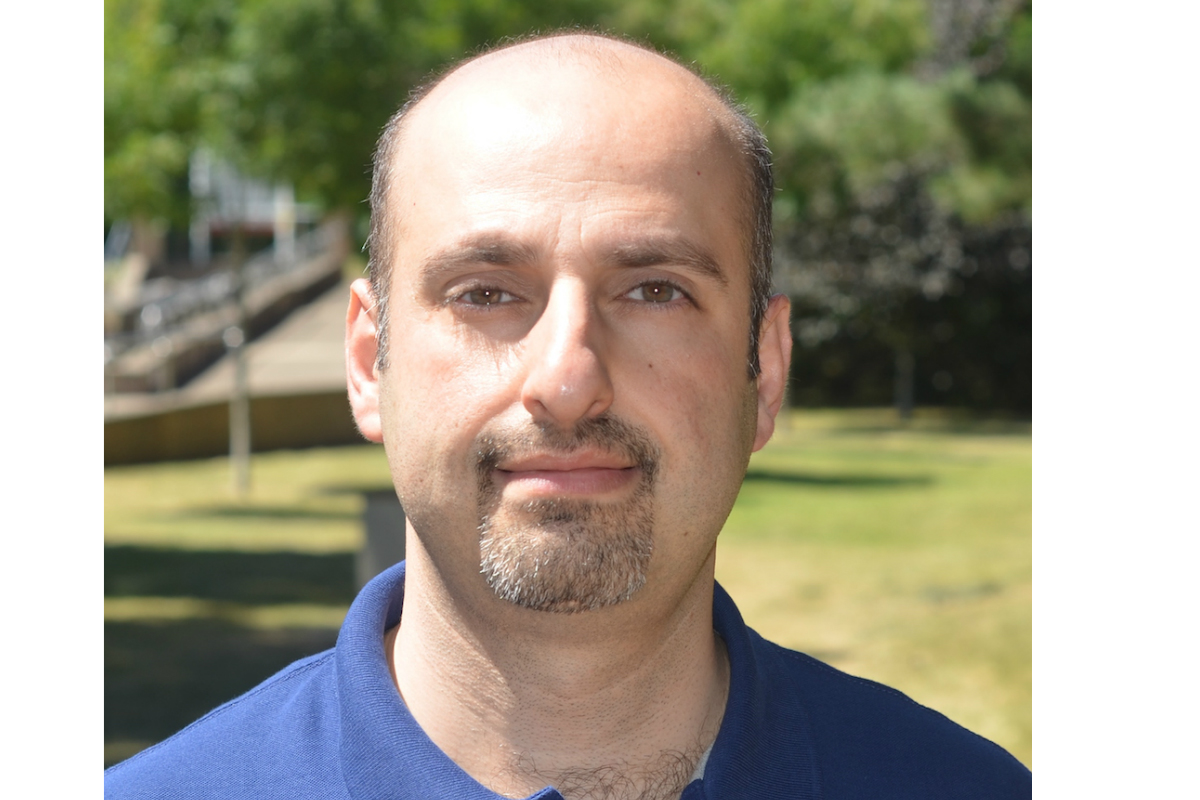 Reading Time:
3
minutes
"Measures like the £2 FOBT maximum stake would not be needed if gamblers are well-informed and well-equipped to control their gambling independently," is how Raian Ali, Associate Professor in Computing and Informatics at Bournemouth University, UK, sees the future of responsible gambling ahead of his presentation at iGB Live! HQ (17th – 20th July 2018) at the Amsterdam RAI.
The EROGamb project, led by Raian, and funded jointly by GambleAware and Bournemouth University, develops software and research facilities to retrieve the online gambling behaviour data of subscribed gamblers iteratively.  It uses this data to help them see their gambling behaviour in various forms and modalities, inform their decisions and aid them to regulate their gambling.  It enables them to nominate mentors to look at the data and enables the mentor to design messages and graphs to send to them and also get their feedback on it.
Discussing the need for empowered awareness and fair sharing of gambling data, Raian said: "Our project is titled Empowering Responsible Online Gambling with Predictive, Real-time, Persuasive and Interactive Intervention, and the key here is to use the Application Programming Interfaces (API's) of online gambling operators and provide the data to responsible gambling services and their surrogate software in real-time.
"There is a general view that gambling is a loosely regulated industry and with the rise in online gambling, challenges in regulating other involved disciplines such as artificial intelligence, typically used for profiling users and marketing, and security, typically involved for data protection and authentication, would add yet additional complexity.  The maximum stake cut to £2 would be only a quick fix as workarounds by gamblers would always be possible.  We would expect further restrictions of this kind in the future, which may make the gambling experience cumbersome to all.  To avoid further restrictive measures of this kind, the gambling industry would need to restore, perhaps build, a more positive image by taking more proactive approaches; mainly in the transparency to gamblers and offering them measures and tools to be more in control of their gambling behaviour.  In the end, measures like the £2 maximum would not be needed if gamblers are well-informed and well-equipped to control their gambling independently."
The project was crowned the winner at ICE Research Exchange event, organised in collaboration with UNLV International Gaming Institute and Director of Research, Dr Brett Abarbanel, earlier this year by an audience of industry thought leaders.  The upcoming presentation at iGB Live! HQ will include a new focus on a gamblers perception of the EROGamb technology following a recent study and taxonomy of gambling behaviour data, as well as lessons learned.
Raian explained: "There does not seem to be a magic solution for problematic and addictive behaviours unless the person involved is willing to change and participate in some self-regulation.  However, this should not mean other parties involved in the gambling experience are exempted from practising their duty of care.  Unlike the alcohol and tobacco industries, online and machine-based gambling has an unprecedented capability of tracking personal consumption and communicating data and information about it to gamblers and their surrogate counsellors and intelligent software.  Most importantly, this can happen in a real-time fashion making their usage more potent in a timely and relevant manner.  Technology can be designed to enable gamblers to define and customise their problem gambling triggers, perhaps with the help of an expert, so that they are then aided through the use of some interactive and persuasive technology mechanics to stay within the limit."
"We advocate a fair share of this data for two objectives," he continued. "Indeed, the GDPR would be a step in that direction in emphasising the rights related to automated decision making including profiling and the rights to data portability.  These will allow gamblers to ask for their data and the way it is being used to profile them and, also, to stream this data to them and their authorised parties including responsible gambling personnel and software.  A simple download of this data would be only a primitive right of gamblers, yet not available, and we are advocating real-time streaming of this data so that a timely decision can be taken by responsible gambling personnel, algorithms and applications."
Raian Ali and the EROGamb Project team will be presenting the analysis from the recent study and the project as a whole at the iGB Live! HQ – Elevator session on Wednesday, July 18, 2018, from 11:40 to 12:00.
DAO.Casino is launching Sandbox for game developers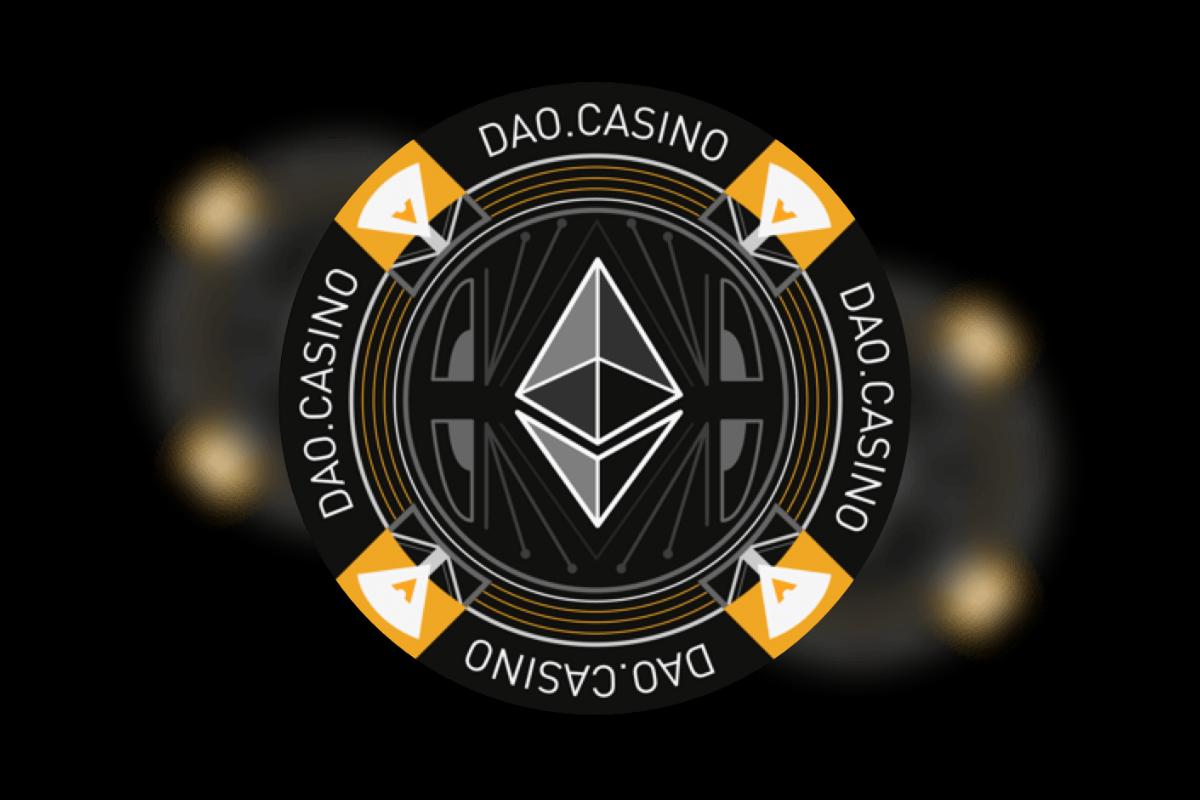 Reading Time:
2
minutes
Game developers will be able to become pioneers in the development of decentralized games for the gambling industry using DAO.Casino protocol.
On September 17, 2018, DAO.Casino is opening Sandbox for developers, independent teams and game development studios that choose to harness the power of the rapidly developing DApp industry.
Since Monday everyone may submit their application for Sandbox on the official Sandbox page.
The Sandbox project is designed by DAO.Casino developers. Participants of Sandbox will learn the basics of decentralized applications development on DAO.Casino protocol. Developers participating in Sandbox will learn to create, design and deploy decentralized games and applications on Ethereum blockchain.
DAO.Casino is planning to reward most active developers for their constructive feedback on the improvement and optimization of the SDK and related documentation. The company will separately announce the details of the rewards program later this fall.
"We are confident that the Sandbox project will play an important role in our collaboration with studios and independent game developers. We cannot wait to see our product helping developers unleash their creative and entrepreneurial talents and apply those to one of the most groundbreaking technologies of the XXI century. — states Ilya Tarutov, CEO, DAO.Casino. – I am sure that the products we're developing will transform the online gambling into a fair and transparent industry for all of the involved parties: casino operators, developers, and affiliate marketers. "
"We are launching the Sandbox with the goal of enabling as many developers as possible to learn to create decentralized games. We have achieved an important milestone by starting to accept applications from developers all around the world who share our idea to make online gambling fair and transparent. With our technology, developers can take the whole gambling industry to the next level" – says Alexandra Fetisova from DAO.Casino.
DAO.Casino disrupted the online gambling industry in 2017 by starting the development of the protocol based on Ethereum blockchain technology. DAO.Casino protocol ensures the automation of transactions and facilitates interactions between all the industry participants: casino operators, game developers, and affiliate marketers. DAO.Casino team is fully dedicated to developing the best products and making the gambling industry a better place.
Big Time Gaming licences patented mechanic to Storm Gaming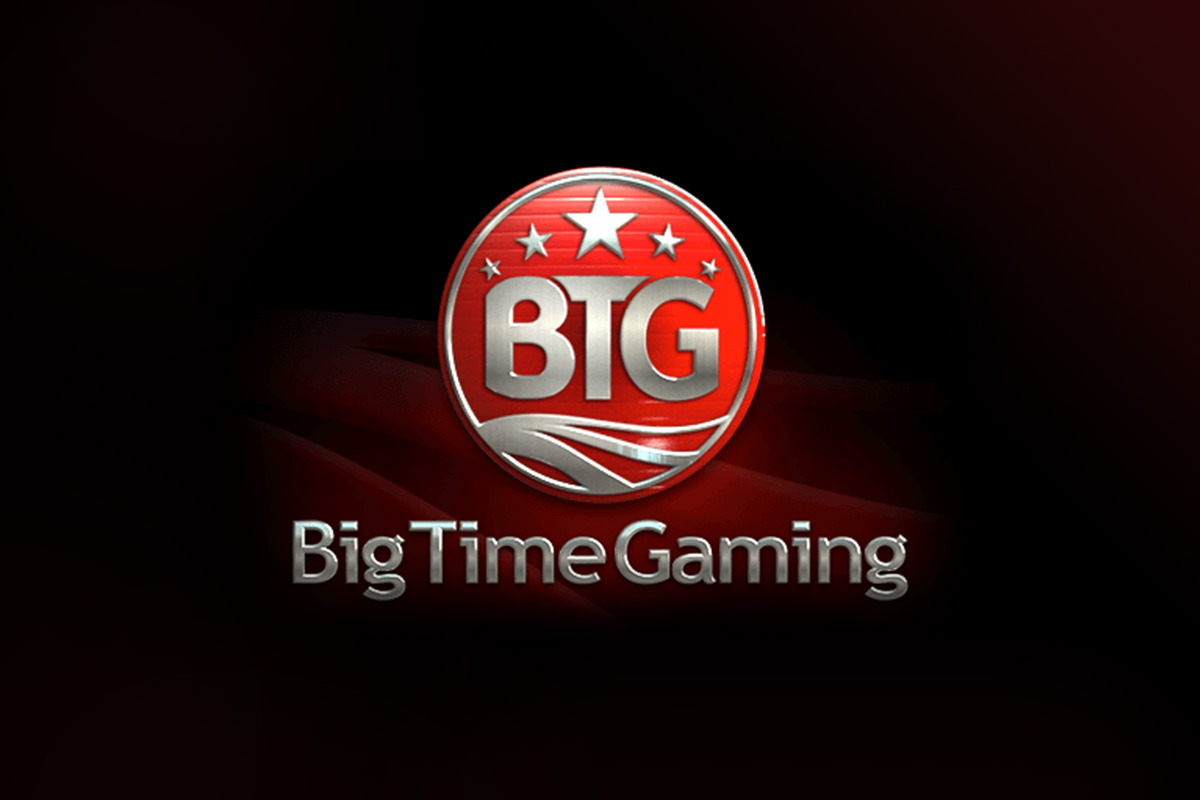 Reading Time:
1
minute
BTG licences its patented and trademarked MegaWays™ mechanic to UK-based developer Storm Gaming Technology Ltd
Pioneering online slot developer, Big Time Gaming, has struck yet another deal to licence its patented and trademarked MegaWays™ mechanic to Storm Gaming. Storm Gaming will be combining this with some of its brand licenses including I'm A Celebrity Get Me Out of Here, The Chase and Tipping Point to take its slots to the next level and deliver a superior player experience. The partnership will allow Storm Gaming to design and develop its own games using MegaWays™, which debuted in Big Time Gaming's Dragon Born over three years ago.
Blueprint, another licensee of MegaWays™ has had great success leveraging BTG's ground breaking IP, and Storm are sure to follow suit with a range of interesting products penned for land-based and online deployment Q1 2019.
MegaWays™ is a random reel modifier system that allows any given spin to produce a different number of symbols across the reels, allowing players to experience a totally different game with every spin. Big Time Gaming has cornered the market with this innovation with games like Bonanza, White Rabbit and Extra Chilli, and will be launching Who Wants to be a Millionaire in November – the most anticipated branded slot launch in history.
Nik Robinson, Big Time Gaming CEO, said: "We're looking forward to seeing how Storm use the MegaWays™ mechanic. Storm has some highly entertaining IP licenses that will work seamlessly with MegaWays™."
Steve Murray from Storm Gaming, said: "The MegaWays™ concept is remarkable; it provides for and delivers exciting game play on a whole new level. "We shall be using MegaWays™ on new Storm concepts and licensed IP with a number of launches set for the coming months."
AGA Releases New Research On Economic Impact Of Gaming Industry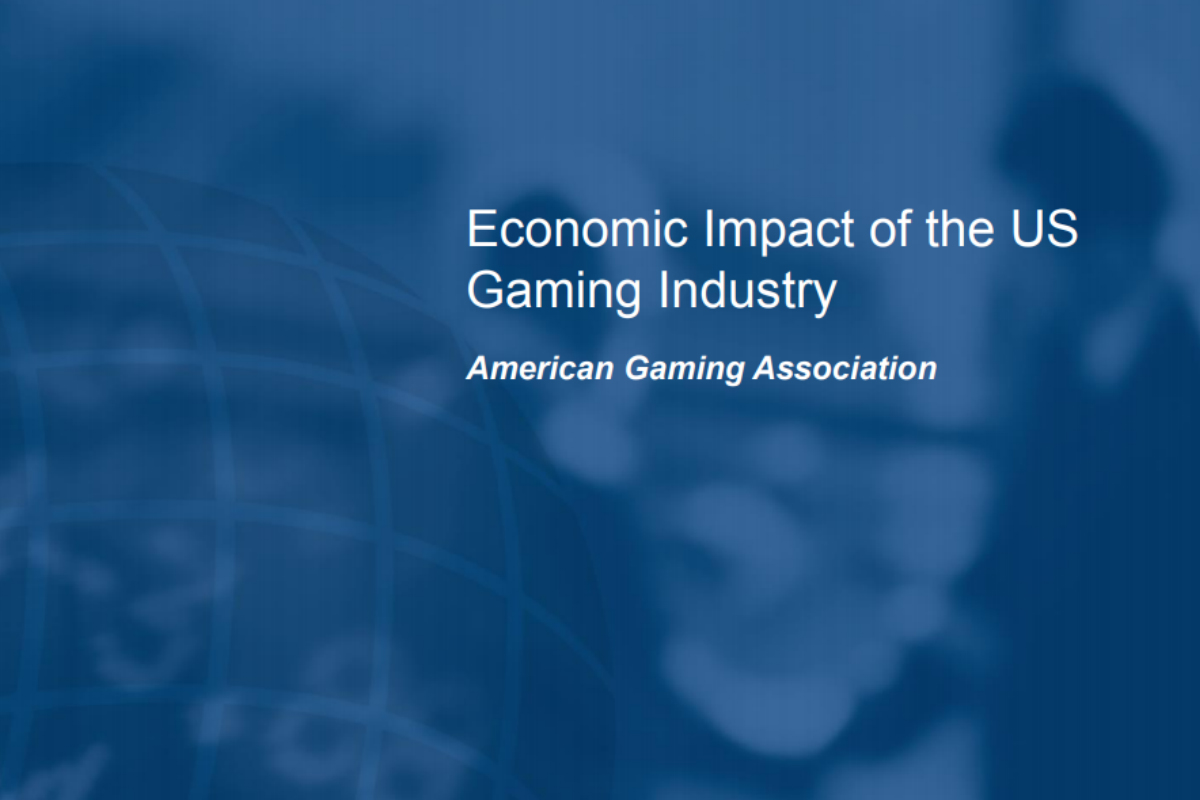 Reading Time:
1
minute
Report shows 9.5 percent increase in economic output; industry now supports 1.8 million jobs nationwide
The American Gaming Association (AGA) released a new study examining the striking impact the gaming industry has on the U.S. economy – providing stable jobs to nearly two million Americans and generating billions of dollars in tax revenue. This is the first comprehensive report on the gaming industry's national economic impact since 2014.
Oxford Economics' 2018 study found that the U.S. gaming industry:
Contributes $261 billion to the U.S. economy, a 9.5 percent increase since 2014;
Supports nearly 1.8 million jobs, up from 1.7 million jobs in 2014; and
Generates $40.8 billion in tax revenues to federal, state and local governments.
"Gaming companies across the country are enabling long-lasting careers for their employees and making a huge impact on their communities through innovative partnerships with local nonprofits, volunteerism and the generation of revenue that supports critical services. The industry's tax revenue alone provides enough funding to hire 692,000 new teachers," said Sara Slane, senior vice president of public affairs for the American Gaming Association. "Since our last study in 2014, casino gaming has expanded into new markets, offered innovative new entertainment options and enhanced its position as a key contributor to local, state and federal economies."
The research was commissioned by AGA and conducted by Oxford Economics. More information about the study can be viewed here.
About AGA: 
The American Gaming Association is the premier national trade group representing the $261 billion U.S. casino industry, which supports 1.8 million jobs nationwide. AGA members include commercial and tribal casino operators, gaming suppliers and other entities affiliated with the gaming industry. It is the mission of the AGA to achieve sound policies and regulations consistent with casino gaming's modern appeal and vast economic contributions.