Betsoft Gaming Licenses Key Content to Latvian Operator 11.lv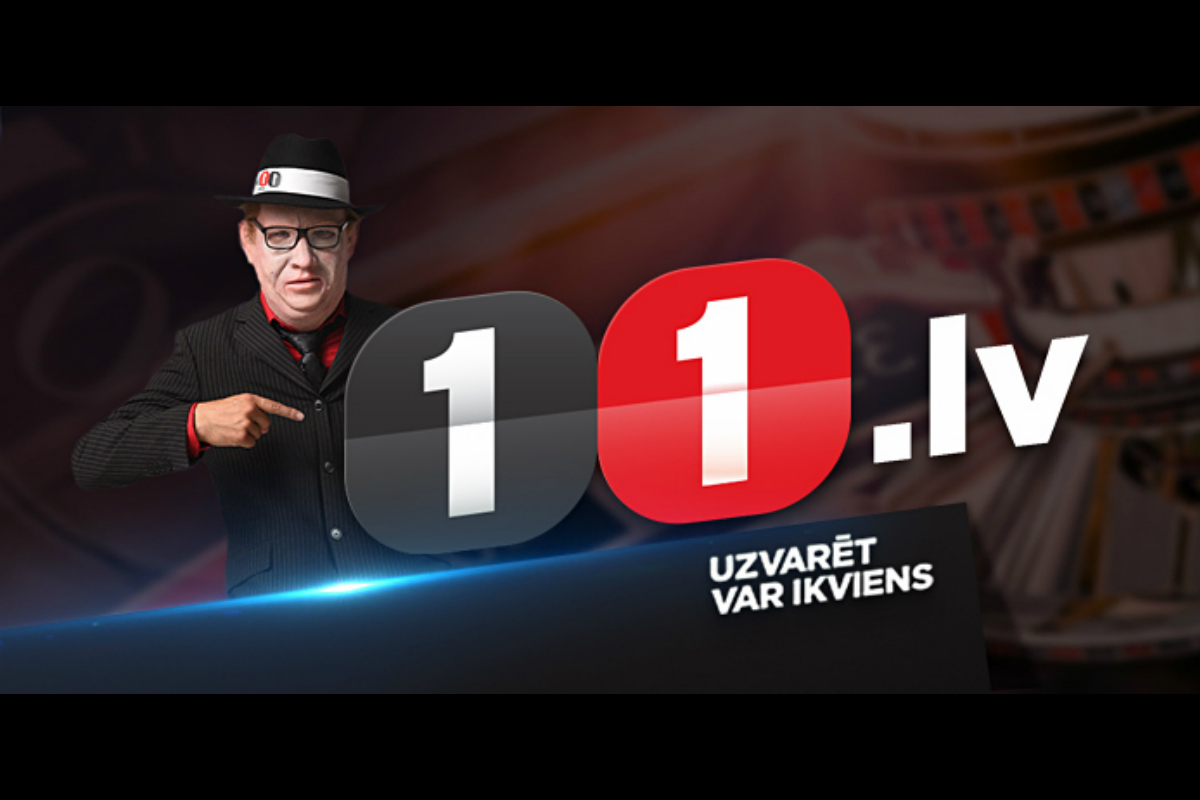 Reading Time:
2
minutes
16/7/2018 – Valletta, Malta – Following a newly-signed agreement, Betsoft Gaming will count Latvian casino operator 11.lvas its latest content partner.
Under the terms of the partnership agreement, 11.lv will add every Latvia-certified Betsoft game to its library, including key content from the Slots3TMcollection.
Founded in 2013, in central Riga, 11.lv experienced rapid, sustained growth – quickly becoming the third-largest online operator in the Latvian regulated market.  Today, the company employs 15 people across its live betting, sports betting, RNG casino, and live casino operations. In recognition of that success, multinational gaming company MRG bid to acquire a majority stake in 11.lv in May 2018.
Annamaria Anastasi, Marketing Director at Betsoft commented; "11.lv is a success story from several different angles, which is fitting for a company whose mission is 'Growth through offering of world-class entertainment and emotions to our customers.' The partnership between 11.lv and Betsoft will ensure that players are provided with the best possible selection of world-class slot games. We are thrilled to be able to part of the vision of one of the leading players in the exciting Latvian market."
With the backing of MRG, 11.lv may also explore geographical expansion in the near future, with the possibility for new Betsoft content to also be integrated into its portfolio over time.
"We strive to offer our players the best content possible" explains Janis Tregers, Chairman of The Board at 11.lv's parent company SIA viensviens.lv. "We want to offer a superior experience by providing our customers with a broad selection of entertainment, and promoting the most relevant games to each player. We look forward to our players response from adding Betsoft's great games to our portfolio."
About Betsoft Gaming:
Betsoft Gaming develops innovative casino games for desktop and mobile.  Its portfolio of more than 190 RNG titles reaches players through partnerships with many of the iGaming industry's leading operators.  Under the SLOTS3TM banner, Betsoft is elevating players' expectations; these cinematic, true-3D slots blend rapid, gratifying gameplay with an audio-visual excellence more typical of movies and videogames.
An early entrant to mobile gaming, Betsoft launched the ToGoTM collection in 2012.  More recently, Betsoft revealed the ShiftTM environment, which supports truly cross-platform development at the same time as increasing performance, drastically reducing file size and streamlining integration.
Casino Manager, Betsoft's comprehensive back-office platform, rolls reporting, management, marketing, promotion, and administration into a single compelling package.
Betsoft is headquartered and licensed to operate in Malta, and holds an additional license in Curacao.  Contact [email protected] or visit www.betsoft.com for general information and enquiries.
About MRG:
MRG is a fast-growing, innovative iGaming Group with operations in 13 markets. MRG offers a superior experience in a Green Gaming environment. MRG was founded in 2007 and operates the iGaming sites Mr Green, Redbet, 11.lv, Winning Room, Bertil, MamaMiaBingo, BingoSjov and BingoSlottet. The Group had a turnover of SEK 1,192.0 million in 2017 and has over 300 employees. MRG has gaming licenses in Italy, Latvia, Malta, the UK, casino license in Denmark and Sportsbook license in Ireland. MRG is listed on Nasdaq Stockholm in the Mid Cap segment under the name Mr Green & Co AB (ticker MRG). Read more at www.mrggroup.com).
Latvian Parliament Approves Higher Gambling Taxes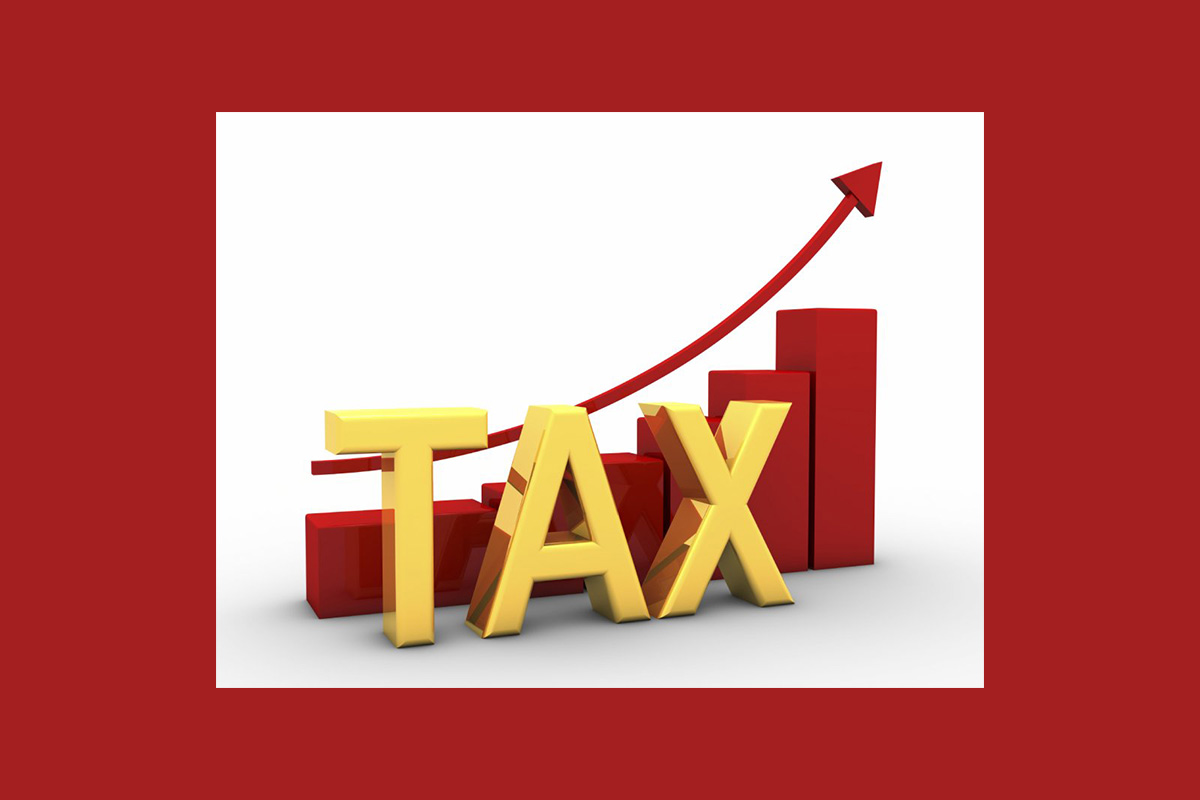 Reading Time:
< 1
minute
Saeima, the Parliament of Latvia, has approved a bill that would raise the taxes on some land-based gaming operations within the country. Gambling establishments that offer such games as slot machines, card and dice games, and roulette will be immediately impacted by the new laws.
As part of the new law, the state budget will receive the largest contributions from the nation's gambling industry. However, local municipalities that host these gambling establishments will also receive a share of the tax revenue.
The annual tax on gambling tables will increase to 28,080 euros ($31,211) from 23,400 euros ($25,878) per table. The tax on slot machines will increase to 5172 euros ($5719) from 4164 euros ($4604).
According to the finance minister of Latvia, the new amendment is intended to shift the tax burden from the labour force to those casino operations. Plus, it should greatly increase the amount of tax revenue the state is receiving, maybe by as much as 75%. According to the new legislation, 90% of the total revenue will go to the Latvian government while only 10% will go to local municipalities.
Latvian Parliament Approves Amendments to Gambling Laws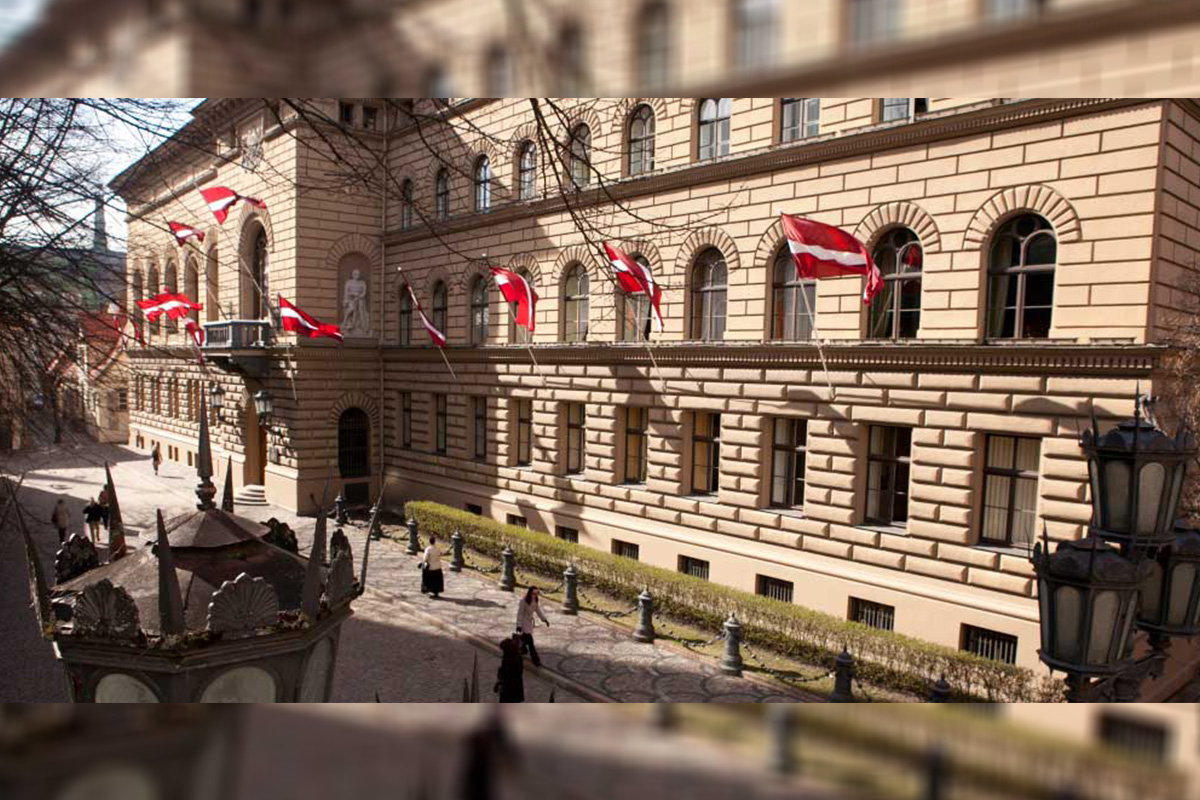 Reading Time:
< 1
minute
Saeima, the parliament from Latvia, has approved the amendments in the final reading of the Law on Lotteries and Gambling Fee and Tax. The tax revenue from gambling that the state perceives has increased from 75% to 95%.
The amendments were designed to increase tax revenue for the state and help cover budget gaps. Before the amendments, the state budget received 75% from gambling tax revenue, while 25% went to municipalities' budget. During the first reading, parliament members suggested to increase the state's percentage to 90%, but the coalition agreed on 95%.
Other amendments, which will come into force with the gambling law in 2020, establish that gambling tax rate for roulette, cards and dice games will rise from €23.4k to €28k a year. Tax for gambling machines will increase from €4.1k to €5.1k.
Registrations are open for the 3rd edition of MARE BALTICUM Gaming Summit, save the date, 7 May 2020, Tallinn, Estonia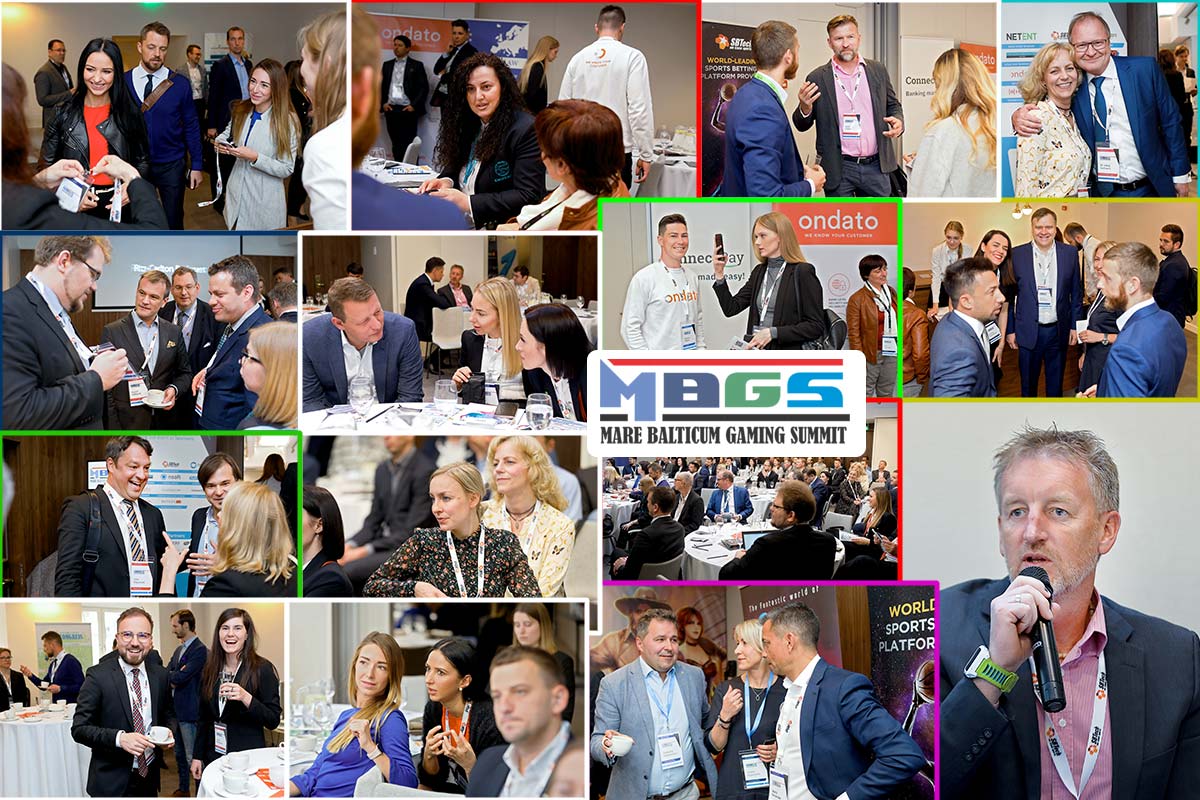 Reading Time:
4
minutes
The 3rd edition of the MARE BALTICUM Gaming Summit will take place on 7 May 2020 in Tallinn, Estonia.
Our team is excited to announce that registrations are open for the 3rd edition of MARE BALTICUM Gaming Summit, the leading boutique style gambling industry conference of the Baltic and Scandinavian region.
The conference will take place on the 7th of May 2020 at Radisson Blu Hotel Olümpia Tallinn, and the team is preparing some major updates.
"There is no doubt the MARE BALTICUM has become a tradition in the Baltic and Scandinavian region and we are blessed with the support of open-minded regulators and government officials who are interested in hearing what the industry has to say. In 2020 we will once again bring an interesting lineup of speakers coming from all sides of the gambling industry and of course give the awards for the top companies in the region via BSG Awards" stated Zoltán Tűndik, Head of Business at European Gaming Media and Events.
The MARE BALTICUM platform will continue its mission with which it has been launched in 2018 and is committed to bringing together industry shareholders and government officials from the Baltic and Scandinavian region on a yearly base.
After touring Riga and Vilnius, the conference is now heading to another Baltic destination and this time Estonia will take center stage as the host of the yearly gathering.
The agenda will include regulatory focused discussion mixed with trends of the gambling industry and the region, while the selection of speakers will once again include local/experienced speakers. In 2020, the aim is to bring start-up operators to the stage and also continue the panel discussion style with at least one panelist being an operator from the market vs. gambling authority and controlling authority discussing issues and changes in the market
Benefit of the Early Bird rates until 31 December 2019
Order your Delegate Pass or VIP Package (Delegate Pass +Accommodation) now!
The program of the conference will be available soon and if you can show your interest in becoming a sponsor here or you can nominate a speaker here.
Here are a few of the testimonials that have left by the attending delegates of the 2019 edition of MARE BALTICUM Gaming Summit:
Anastasios (Tassos) Panagiotaros (Sales Director at Golden Race – Virtual Sports & Betting Solutions):
"MARE BALTICUM Gaming Summit reconfirmed the Organizers' efficacy, to bring together the region's main stakeholders, for structured and multi-faceted interactive discussions. In parallel to the educational aspect, though, it offered the chance of personalized networking, in a relaxed and unpretentious way. I look already forward to the next edition!"
Ineta Mačinskienė (Head of Sales at ConnectPay):
"MBGS is focused on people looking for collaboration with well-known companies in the Gaming industry."
Lyubomira Petrova (Chief Marketing Officer at UltraPlay):
"I had the pleasure to speak at Mare Balticum Gaming Summit and present why eSports is going to play a key role in the gambling industry in 2020 and beyond. Discussing what the future holds for the industry, we see the tremendous growth of eSports and its importance in terms of betting and player's engagement."
Margo Prylypska (Director of International Sales at Hyperion Tech):
"We would like to thank Zoltan and Betty for another great event! The organization was at a very high level, great timing and amazing people attending the event! It is definitely the best place to meet good old friends and partners, as well as find new ones and of course, get insights about things happening in the iGaming industry!"
Jaka Repanšek (Media and Gaming Expert):
"Great event. Great timing. Great location."
Domenico Mazzola (Commercial Director at Altenar):
"MBGS was a pearl in the sea of so many conferences around the world. Such interesting panels! Zoltan and Betty did a great job inviting so many relevant people from the industry, regulators, and from governments putting all of them together to discuss regulations, exchanging ideas, and solutions on how different countries regulate the gambling sector. A must-attend event!"
Kristina Bučinskaitė (Customer Experience Manager at ConnectPay):
"Well organized, industry-focused event. It is a great opportunity to connect with potential clients, partners and create valuable business relationships. Looking forward to the next year!"
Agnė Galvelytė (Head of Legal and Compliance at Matching Visions):
"Great conference, bringing together regulators, legal specialists, and igaming business professionals. Perfect opportunity to catch up with the latest developments in the region and the industry."
Dainis Niedra (Regional Director Baltics at Enlabs – Optibet):
"This is a very nice initiative to create and develop such kind of event in the Baltic countries.  By working together and establishing a strong base no matter is it compliance or marketing, we build the right environment for the future development of the business and society.
Baltics are small but at the same time are very different in many aspects. It's becoming challenging to replicate the previous experience in the new markets and such events are here to help us. Organizational wise – on a very high level. It's hard to say where did we benefit more – from the main event of from the networking parts."
Sara Urbanovicova (Chief Commercial Officer at Tom Horn Gaming):
"This is a fantastic event and it is sure to establish itself as a must-attend conference in the diary for the online gaming community. Its Baltic and Scandinavian focus, with a careful selection of high-quality speakers on the panels, an amazing location, organizers' dedication to creating a welcoming and friendly atmosphere, make it a one-of-a-kind event that proved to be really productive for us. We're sure to return next year!"
Andrius Gabnys (founding attorney at Gabnys Law Firm, Ambassador of the MARE BALTICUM Gaming Summit):
"MBGS2 was literally a very pleasing event. Both content-wise and visually. It's one of those examples when you can feel it goes smooth throughout the whole event, where the interest of the audience is not lost somewhere in the middle, and you don't find yourself waiting for something else, other than what is happening on stage. It's where the organizational talent of Zoltan and Betty really kicks in. This second edition proves that the idea of having the Baltics and Scandinavia in a single event is spot on. It was a pleasure to serve as an ambassador of this event and already looking forward to the third edition."
Andrius Čepkus (Chief Business Development Officer at Ondato):
"The event was very well organized. Especially networking breaks and how participants were seated, which opened many new networking and business opportunities. The content was very up to date and valuable. Thanks again for the great experience!"