SBTech secures landmark sportsbook partnership with US casino giant Golden Nugget Casinos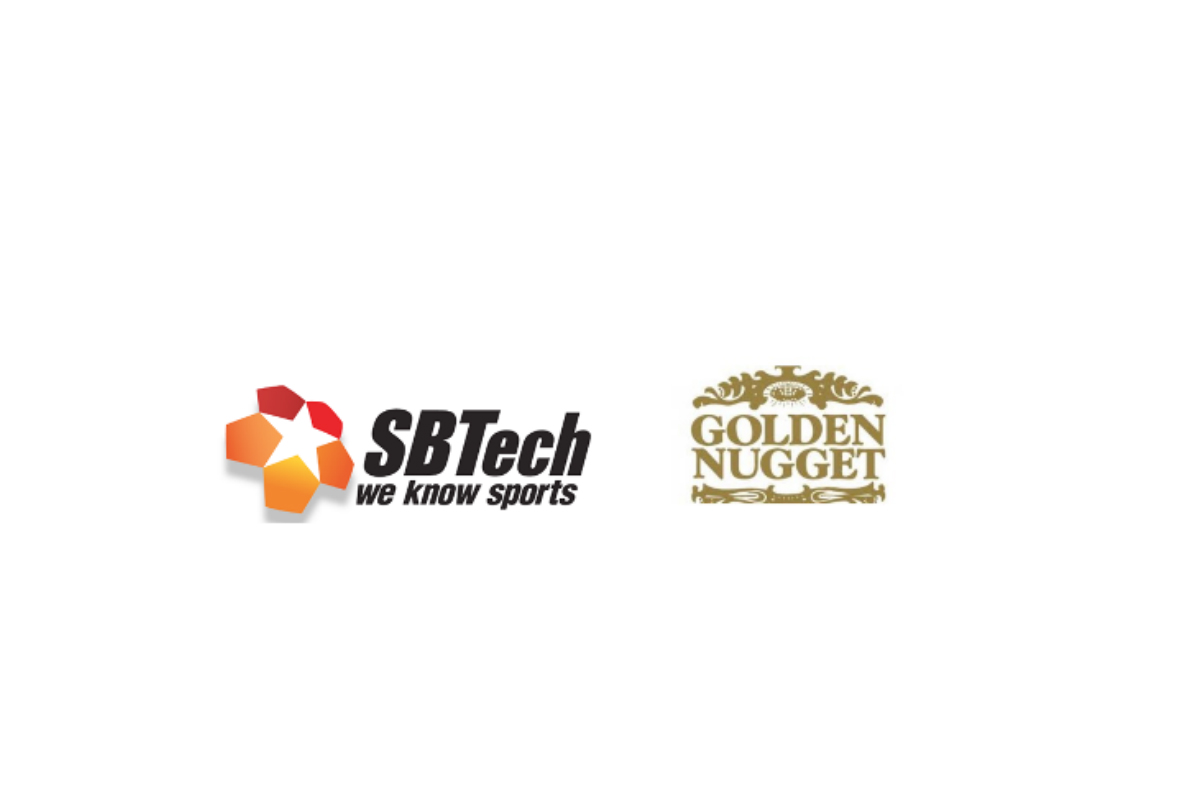 Reading Time:
4
minutes
Industry-leading technology provider to supply cutting-edge omni-channel solution to multi award-winning casino operator in New Jersey and Mississippi
London, UK – 23 July 2018 — SBTech, the leading sports betting solutions provider to the regulated global iGaming industry, has been confirmed as the new omni-channel sports betting supplier to Golden Nugget Casinos in Biloxi, MS and Atlantic City, NJ. Golden Nugget is the No. 1 online casino operator by market share in New Jersey and the recent winner of eGR North America 2018 Operator of the Year Award.
This agreement is the latest in a series of US partnerships announced by SBTech, following Churchill Downs Incorporated and Resorts Casino Hotel, further expanding its North American footprint in the wake of the Supreme Court's repeal of PASPA.
To power its online sports product, SBTech will integrate its sportsbook with Golden Nugget Casinos' existing iGaming platform in New Jersey providing a full platform and sportsbook solution to the company's on-property businesses in New Jersey and Mississippi, including an integration into their existing casino management systems.
A customizable and highly flexible front end was designed specifically for Golden Nugget Casinos to ensure maximum differentiation, while the industry's most advanced responsible gaming infrastructure will enable SBTech to meet the licensing requirements set out by both states. Similarly, a bespoke trading strategy and non-pooled risk management powered by unrivalled levels of automation will allow Golden Nugget Casinos to offer unique pricing for all US sports.
As the undisputed pacesetter in the in-play arena, SBTech's live offering, especially in US sports, will reinforce the long-term success of Golden Nugget's sportsbooks, with the industry's widest range of events and markets and groundbreaking new mobile-first features such as Pulse Bet (patent pending) and Action Betting expected to boost in-play turnover from key demographics.
SBTech CEO Richard Carter said: "I'm very pleased to confirm our latest strategic partnership with a major US operator. Golden Nugget fully shares our vision of leveraging the power of innovation to achieve sports betting success, and as the US market matures, I'm confident of the potential for further collaboration in multiple jurisdictions."
"Since sports betting is a critical component of our successful expansion for online betting and gaming in the US, SBTech persisted through our arduous review process," said Thomas Winter, SVP & GM, Online Gaming at Golden Nugget. "In the end, we knew SBTech was the right partner for us because of its industry-leading retail and online technology, their significant and diverse regulatory experience as well as its innovative product-driven approach."
About SBTech:
SBTech is a global leader in omni-channel sports betting and gaming, with over 1,000 employees in 8 offices worldwide. Since 2007, the group has developed the industry's most powerful online sports betting and casino platform, serving licensees in over 15 regulated markets.
SBTech's clients include many of the world's premier betting and gaming operators, state lotteries, land-based casino and horse racing companies, and igaming start-ups. The group supplies superbly flexible betting and gaming solutions to clients looking for speed to market and exceptional configurability, supported by the best business intelligence and reporting capabilities.
The SBTech offering includes its Seamless Sportsbook, the Chameleon360 iGaming Platform, Managed Services, and retail and omni-channel solutions that provide players with constant access to sports and casino products across all touchpoints: online, mobile and retail.
Backed up by unrivalled expertise in trading and risk management, regulatory compliance, AML and KYC procedures, acquisition and CRM, SBTech's partners consistently achieve rapid growth, enhanced brand loyalty and peak profitability.
For more information, visit: www.sbtech.com
About Golden Nugget Atlantic City:
The Golden Nugget Atlantic City, located on Frank S. Farley Marina, is a premier resort destination, offering guests more than 740 rooms and suites. The entire property went through a $150 million complete renovation 5 years ago and has taken on a fresh, modern look to include a high-energy casino featuring the most popular slot and video poker machines, table games, and poker room; nightly entertainment, new bars and lounges, Haven Nightclub, stylish retail offerings, as well as Landry's signature world-class restaurants such as Chart House and Vic & Anthony's Steakhouse; a luxury spa and salon; and H20 poolside lounge.
Launched in November 2013, GoldenNuggetCasino.com intends to offer the best user experience to New Jersey online and mobile real-money gaming players. Supported by the largest selection of games for both desktop and mobile players, a user-friendly interface and a world-class Customer Service team. GoldenNuggetCasino.com recently won four awards including the prestigious Operator of the Year 2018 at the eGR North America 2018 Awards, which it also won in 2017. This follows on its three consecutive years in a row from 2015 to 2017, it won Operator of the Year at the iGaming North America Awards.
About Golden Nugget Biloxi:
The Golden Nugget Biloxi, located on the Gulf of Mexico, is a premier resort destination, offering guests more than 710 rooms and suites. The entire property recently underwent a $100 million renovation taking on a fresh, modern look which includes a high-energy casino featuring the most popular slot and video poker machines, table games, and poker room; nightly entertainment, new bars and lounge, as well as Landry's signature world-class restaurants such as Morton's The Steakhouse, Bubba Gump Shrimp Co., Michael Patrick's Sports Bar and Grill, and Lillie's Asian Cuisine. Golden Nugget has further introduced first-class accommodations, exquisite dining options and fun-filled entertainment venues unlike anything else available in Biloxi. For more information visit www.goldennugget.com/Biloxi.
Global Sports Expert Jaap Kalma to Drive SBC's Betting on Sports America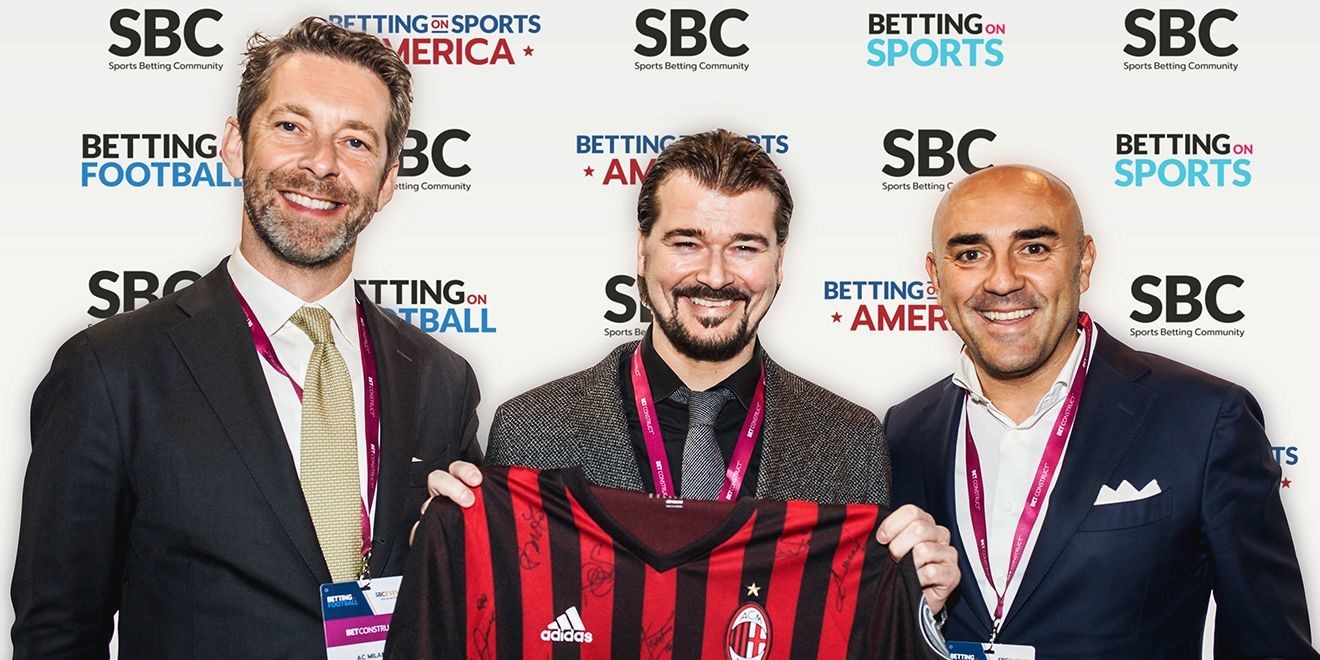 Reading Time:
2
minutes
SBC (Sports Betting Community) has secured the services of a global sports marketing and sponsorship expert to help promote the Betting on Sports America event in New Jersey/New York on 23-25 April.
Jaap Kalma previously held senior executive roles at Ferrari and seven times European Champions AC Milan and will be working with SBC on its Betting on Sports America and Betting on Football (19-22 March) events early next year.
Betting on Sports America is the largest dedicated sports betting conference and exhibition in the US and covers an extensive range of topics including operations, regulation, sponsorship, marketing, products, affiliation, integrity, lotteries, tribal gaming and of course sports.
SBC CEO Rasmus Sojmark commented: "It's a massive coup for us to get someone of Jaap Kalma'sstature to strengthen our competencies on the sports side and help with our visibility among the sports sector. We've worked with Jaap before, creating the Sponsorship Forum events together, so we know what qualities he is bringing to the team working on this project."
Jaap Kalma added: "I've thoroughly enjoyed working with the SBC team over the last year, so the opportunity to work even more closely with them on their Betting on Sports America  event was an exciting prospect. From my time at AC Milan, I know that sports betting offers so many opportunities to sports leagues and teams and my aim is to educate the sector on the possibilities."
Previously Kalma was Chief Commercial Officer at AC Milan, the second most successful club in European Club history (behind only Spanish giants Real Madrid), where he carried responsibility for marketing, commercial revenues, and global development for the Italian soccer team. Before that he was Global Brand Director at luxury sports car manufacturer and Formula One team Ferrari.
In addition to Kalma's global experience in the sports industry, he also spent six years at college and graduate school in the USA coming away with an MBA from Stanford University.
Kalma will take up the role of Interim Business Development Director to oversee the SBC Sponsorship Forum ahead of the Betting on Football conference at Stamford Bridge as well as influencing the sports marketing and sponsorship content at the following month's Betting on Sports America conference, which is being held at Meadowlands Exposition Center in New Jersey.
New casino bill proposed in Texas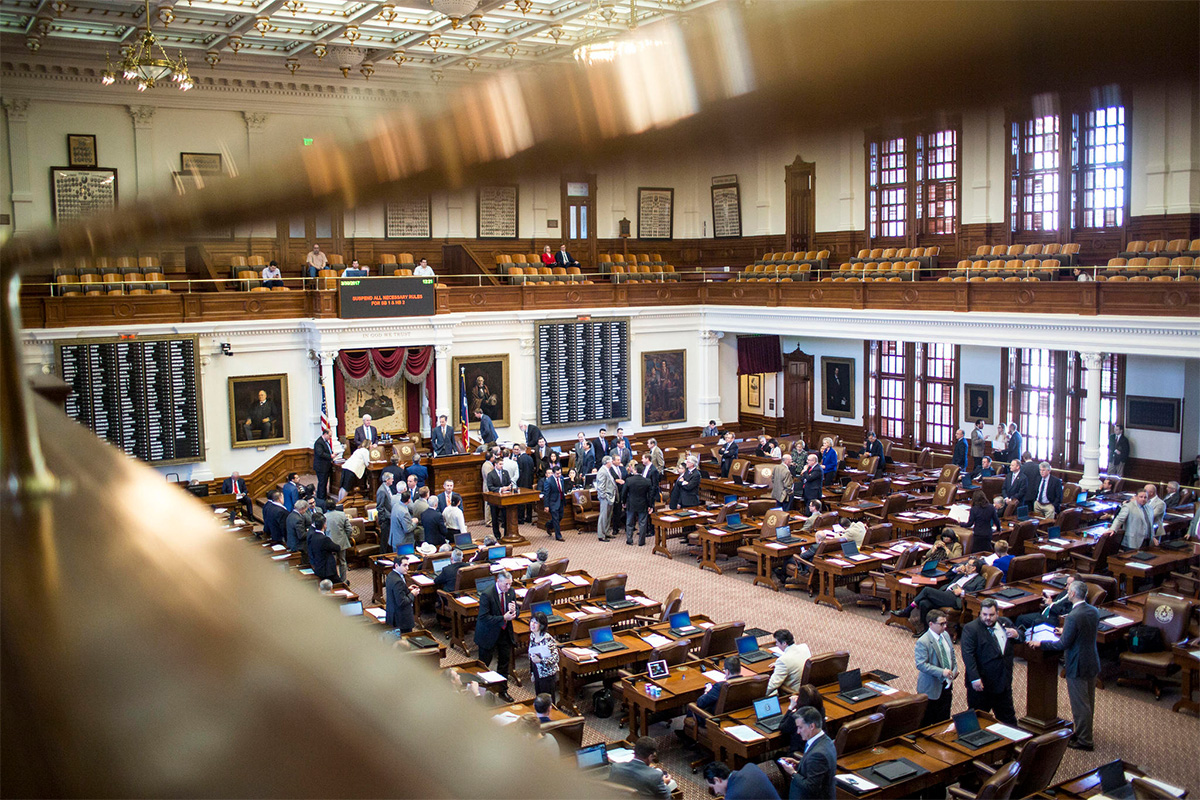 Reading Time:
1
minute
Texas lawmaker Joe Deshotel said that he will push for a change in state laws for allowing casinos to operate alongside the Texas coast. The proceeds from the casinos would fund the Texas Windstorm Insurance Association (TWIA).
The legislator said that the idea is to reduce the need to constantly increase insurance premiums for windstorm insurance, KIII News reported. The bill would require an amendment to the state Constitution to allow gambling in specific areas, such as Nueces County, Jefferson, and Galveston.
Representative Todd Hunter said that before any decisions on the bill are made they have to review the potential revenue benefits from casinos to TWIA. "That will trigger on whether you've got to look at revenue measures or can you sustain what you have in the budget," he said.
While there are no official estimations on how much money it would go to TWIA, the bill would include the number and would be discussed in the upcoming legislative session in 2019.
Moreover, he revealed that the bill would legalise greyhound and horse racing tracks in Harris and Bear counties.
Atlanta woman receives two-year imprisonment for credit card gambling fraud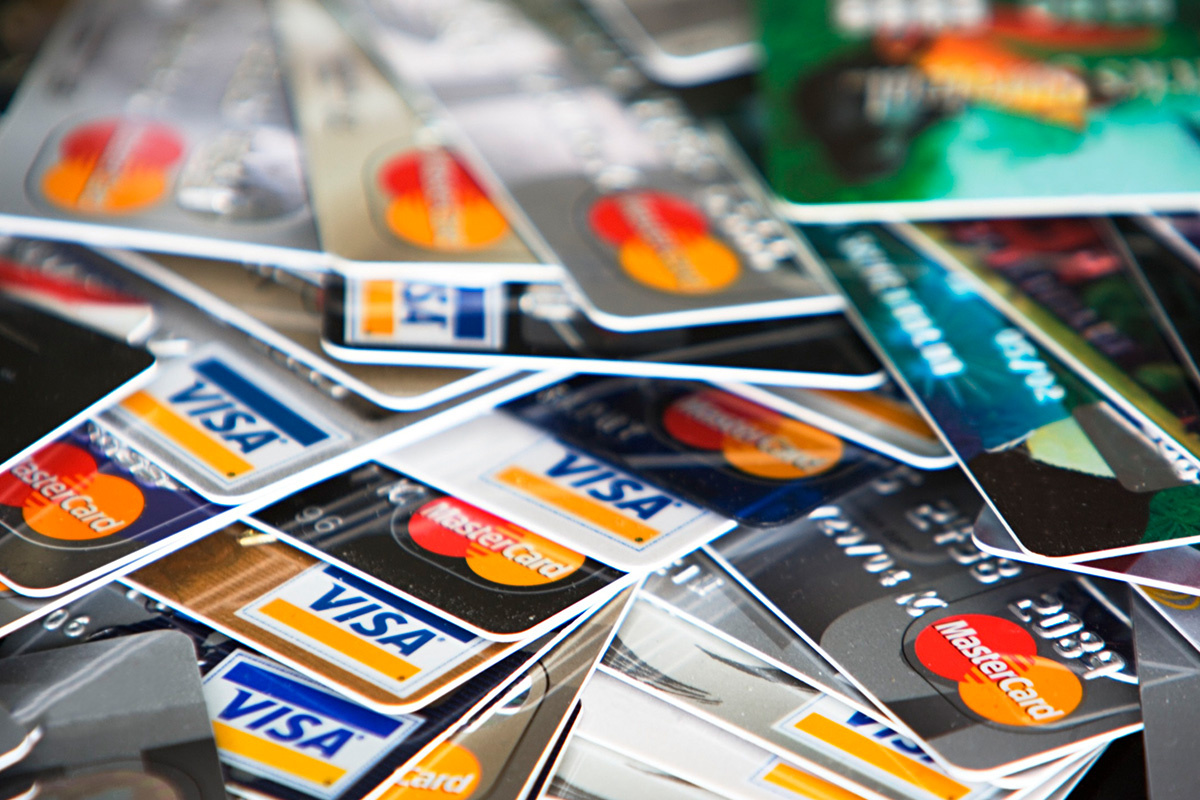 Reading Time:
1
minute
An Atlanta court sentenced a suburban woman two-year imprisonment. Vivian Wang, aged 55, pleaded guilty for participating in a national fraud scheme.
Wang and a 49-year-old co-defendant defrauded casinos and credit card companies out of over $1.1 million. They used names and social security numbers; some of them fake, to get credit from casinos and credit card companies. The pair applied for casino credits, which means they got cash up front. At first, the couple was paying off several of the cash advances, which they got at casinos in California. When they stopped paying, they caught the attention of the casinos. They also caught the attention of the California Board of Gaming Control and the FBI. The casinos were in three different counties in California: Yolo, Placer, and El Dorado counties. Most of the casinos were located in the Lake Tahoe area. Another casino was located north of the capital of Sacramento.