BetBright has launched a brand-new platform called 'BetFeed'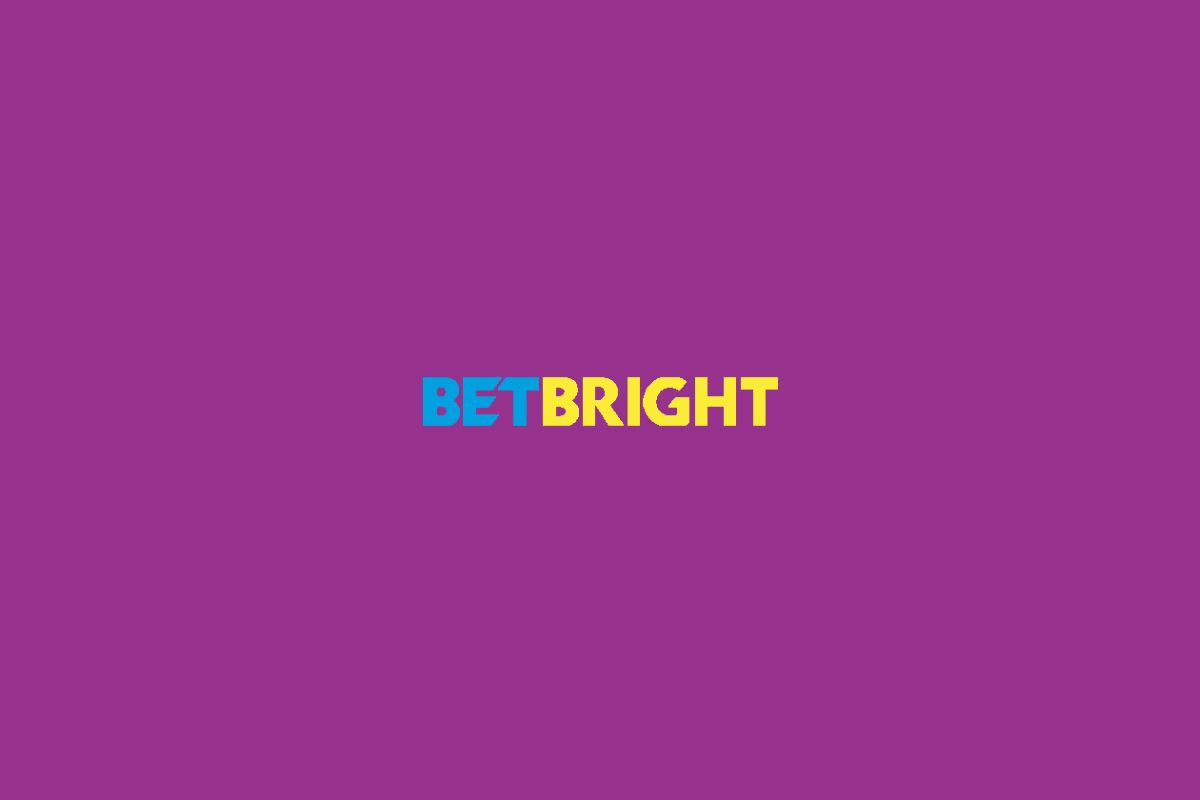 Reading Time:
1
minute
BetBright, the fast-growing digital entertainment and sports betting company, has launched a brand-new platform called 'BetFeed' which offers customers a more interactive digital experience.
BetFeed, an industry first, offers a unique insight into which events or bets are popular with other people – customers will be able to see in real-time the exact number of people who are betting on a selection, enhancing their experience and encouraging social interaction.
The page also allows customers to browse a scrollable feed of up to 100 bets and copy them into their bet slip with a single click.
Users will be given greater control to sort and filter their feed with things they are interested in and can sort their feed by the most popular or latest bets. BetFeed can also be refreshed every 30 seconds for real-time offers.
Sarne Lightman, managing director of BetBright, said: "Whether it's Facebook, Netflix or Spotify, the modern digital consumer is used to being able to like and follow trending social feeds and content, from their friends' photos to their movie and music choices.
"Until now, traditional sportsbooks have lacked even the most basic social functionality leaving customers betting in a vacuum with nothing but the odds as evidence to what other users might be doing around them.
"Like the disrupters in other digital industries, BetBright understands how important the social experience is to the savvy digital customer and BetFeed is the next step on our journey to modernise and disrupt the digital sport betting industry."
Nasdaq to Deliver Matching Engine Technology to the Football Index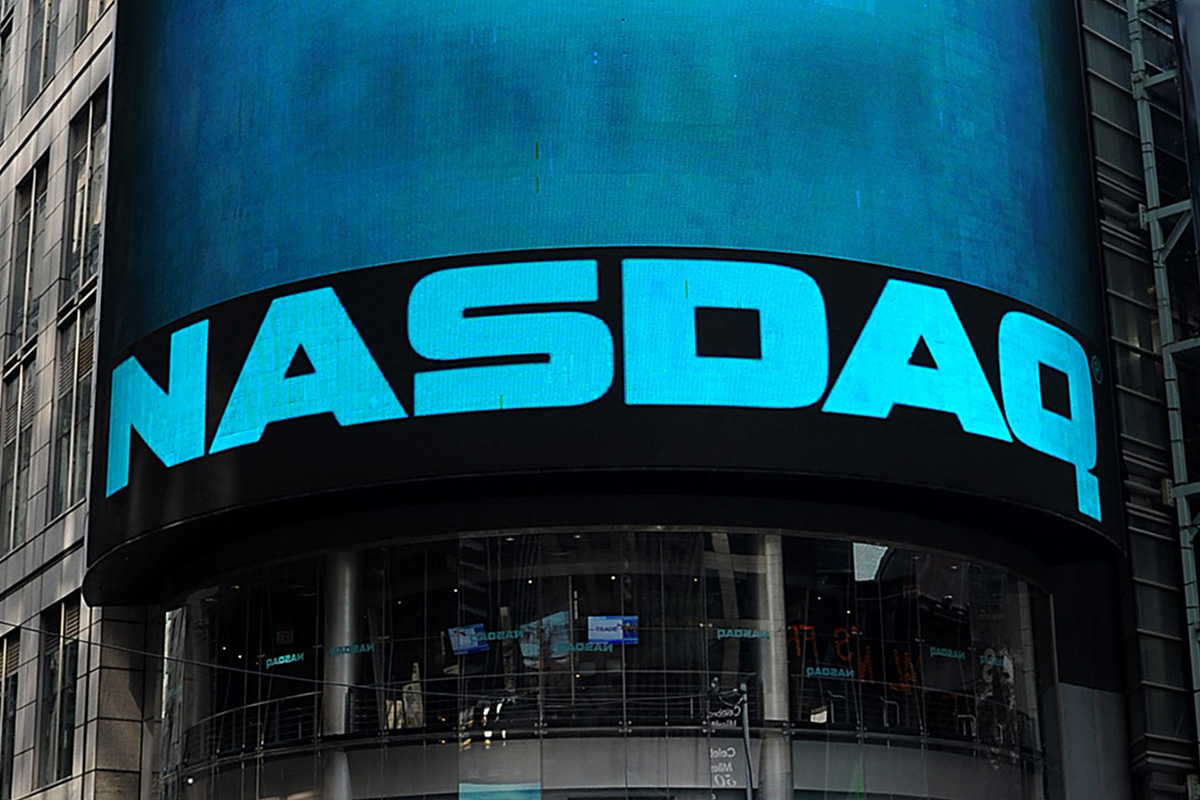 Reading Time:
3
minutes
Cloud deployed matching engine offers fixed-odds betting operator platform rich functionality via the Nasdaq Financial Framework
Nasdaq Market Technology business continues to gain momentum with New Markets initiative
Nasdaq Inc. announced today it has signed a new agreement with Football Index, where clients can buy and sell shares in professional footballers, and will provide the company with a flexible, cloud-optimized trading engine that offers rich functionality. As part of the Nasdaq Financial Framework offering, Football Index will join a growing list of new markets outside of financial services that are relying on Nasdaqs marketplace technology to accelerate their business growth and enhance the client experience.
The concept of what a market is has radically evolved over the past few years, something that Nasdaq as an operator and builder of markets has played an important part of first-hand, said Paul McKeown, Senior Vice President and Head of Marketplace Operators and New Markets, Market Technology, Nasdaq. We are focused on democratizing marketplace technology by offering essential components of matching engine technology traditionally used by financial markets, and bringing the capabilities to a cross-asset, cross-industry environment via the cloud. Football Index will use our matching engine technology to provide their clients with a platform to revolutionize how fixed-odds betting operates.
Nasdaq is a legendary brand, said Adam Cole, Founder and CEO, Football Index. We're very proud and excited to work with them to provide our order matching service, which is the powerhouse of any exchange. Football Index has come a very long way in a short period of time. Our relationship with Nasdaq is another major step in our journey to establish Football Index as a world-class exchange, worthy of the world's top footballers that are traded on it."
Through the agreement, the Football Index joins a global community of marketplace operators that have access to a range of services through the Nasdaq Financial Framework including:
Comprehensive coverage of trading requirements
Coverage of trading in almost any asset class globally, from tokens on real estate to cryptocurrencies to contracts in a variety of industries
Real-time creation of new instruments and models as strategy evolves
24x7x365 trading support
Complete functionality for market control, administration and supervision
Support for a broad array of protocols and interfaces
Reliable, proven, and high performance technology
Proven infrastructure with industry-leading throughput and performance to keep customers successful and operational, even under intense market conditions
Dynamic scaling for changes in number of users and order sizes
Flexibility to integrate third-party or proprietary solutions across transaction lifecycle to help preserve a company's current environment and  future-proof system configuration
Reduced operational complexity
Software as a Service (SaaS) deployment enables faster time-to-market for an entire implementation, while Nasdaqs managed services model decreases a companys infrastructure burden by reducing the need to employ large technology teams to manage the solution.
Flexible, modular solution built for change, which easily scales to support higher volumes and expansion into new asset classes
Nasdaq's market technology powers more than 250 of the world's market infrastructure organizations and market participants, including broker-dealers, exchanges, clearinghouses, central securities depositories and regulators, in over 50 countries with end-to-end, mission-critical technology solutions.
About Nasdaq:
Nasdaq is a leading global provider of trading, clearing, exchange technology, listing, information and public company services. Through its diverse portfolio of solutions, Nasdaq enables customers to plan, optimize and execute their business vision with confidence, using proven technologies that provide transparency and insight for navigating today's global capital markets. As the creator of the world's first electronic stock market, its technology powers more than 100 marketplaces in 50 countries, and 1 in 10 of the world's securities transactions. Nasdaq is home to approximately 4,000 total listings with a market value of approximately $15 trillion. To learn more, visit: http://business.nasdaq.com.
About Football Index:
In 2015, BetIndex Ltd launched the world's first football stock market, Football Index, where traders can buy and sell shares in professional footballers with real money. The UK licensed gambling platform provides customers with an exciting alternative to the traditional sports betting markets. The first of its kind, Football Index is revolutionary in offering customers a chance to bet on the future success of football players, rather than gambling on the short-lived outcome of football matches. The platform operates with all the characteristics of a stock market, with traders buying units of footballers (known as 'shares'), building their football portfolios and trying to sell at a profit. Traders win dividends on each share they own in players who are performing well on the pitch or trending in the media, with prices based purely on supply and demand.
NBA 2K League Announces Tencent As League's First Distribution Partner In China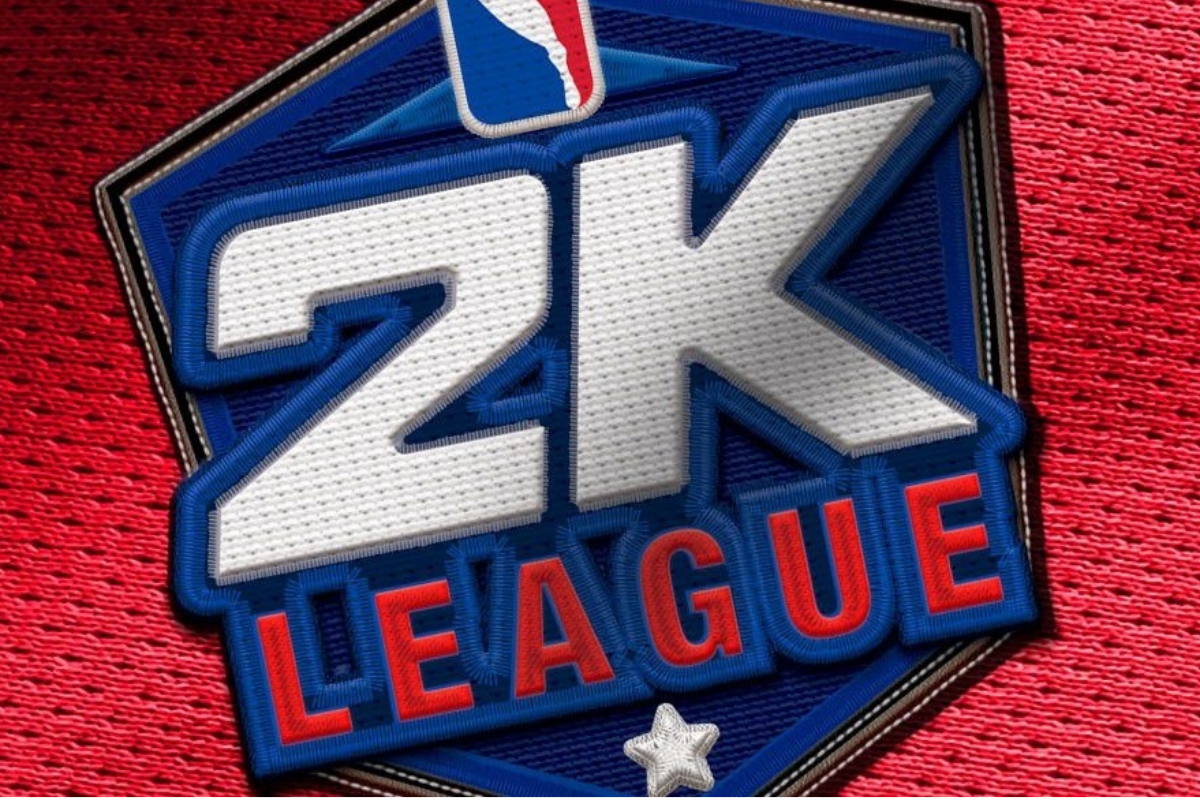 Reading Time:
3
minutes
The NBA 2K League today announced Tencent Holdings Limited as the league's first distribution partner in China.  Tencent, a leading provider of comprehensive Internet services in China, will stream condensed 2019 NBA 2K League Playoff and Finals games to its hundreds of millions of daily users across Tencent Sports, Tencent Video and Tencent News.
Tencent's coverage will include select, condensed 2019 NBA 2K League Playoff games and all 2019 NBA 2K League Finals games.  The 2019 NBA 2K League Playoffs will tip off Wednesday, July 24, with the best-of-three quarterfinals and semifinals taking place over three days of gameplay.  The playoffs will culminate with the best-of-five 2019 NBA 2K League Finals on Saturday, August 3.
"Today is another incredible step forward in the NBA 2K League continuing to grow as a global league," said NBA 2K League Managing Director Brendan Donohue.  "Tencent is the ideal partner to distribute our games and bring the excitement of the NBA 2K League to fans in China, and this partnership illustrates the popularity of esports and interest in the NBA 2K League among its hundreds of millions of daily users."
"The NBA 2K League is a world-famous professional esports league," said Tencent Sports General Manager Ewell Zhao.  "Tencent Sports hopes the NBA 2K League will provide a new way to bring the charm of basketball and sports to more people."
The seven NBA 2K League teams with the best regular-season records and the winner of THE TICKET powered by AT&T – Warriors Gaming Squad – are guaranteed playoff spots.  All regular-season and playoff games take place at the NBA 2K League Studio Powered by Intel in Long Island City, New York.
In April, the NBA 2K League announced that throughout the 2019 season, YouTube is simulcasting all NBA 2K League games livestreamed on the league's Twitch Channel, and distributing highlights and additional video-on-demand content on the official NBA 2K League YouTube Channel.
About the NBA 2K League:
The NBA 2K League, a professional esports league co-founded by the NBA and Take-Two Interactive Software, Inc. (NASDAQ:TTWO), launched in 2018 and features the best NBA 2K players in the world.  Each of the league's 21 teams features six players who compete as unique characters in 5-on-5 play against the other teams in a mix of regular-season games, tournaments and playoffs.  Knicks Gaming won the first-ever NBA 2K League Finals on Saturday, Aug. 25, 2018.  The league's second season takes place from April-August 2019.  NBA 2K League partners include AT&T, Champion Athleticwear, Dell, Facebook, HyperX, Intel, New Era, Raynor Gaming, SCUF Gaming, Snickers and Stance.  All NBA 2K League games are livestreamed on the league's Twitch and YouTube Channels.  For more information about the NBA 2K League, visit NBA2KLeague.com.
About Tencent:
Headquartered in Shenzhen, China, and founded in 1998, Tencent is an internet-based technology and cultural enterprise. Tencent's mission is to "improve the quality of life through internet value-added services". Guided by its "user oriented" business philosophy, Tencent achieves its mission via the delivery of integrated internet solutions to over 1 billion netizens.
An industry leader and global pioneer of innovative, digital-based technology solutions, Tencent aims to provide platforms and services that connect everything. Through the company's two principal business operations, "social platforms" and "digital content", Tencent develops and delivers game-changing products, such as social communication platforms "Weixin/WeChat" and "QQ", that connect people with services, foster closer relationships and create new business opportunities. From comics, videos, games and animation to music, literature, films and news, Tencent offers an incredible array of first-class digital content and multi-media services, providing entertainment and cultural enrichment to over 1 billion users across the globe. Tencent also provides cutting-edge financial technology and seamless mobile payment solutions that are helping support the development of smart cities, smart transport and smart retail.
Frozen treasures await in Spirits of the Valkyrie™!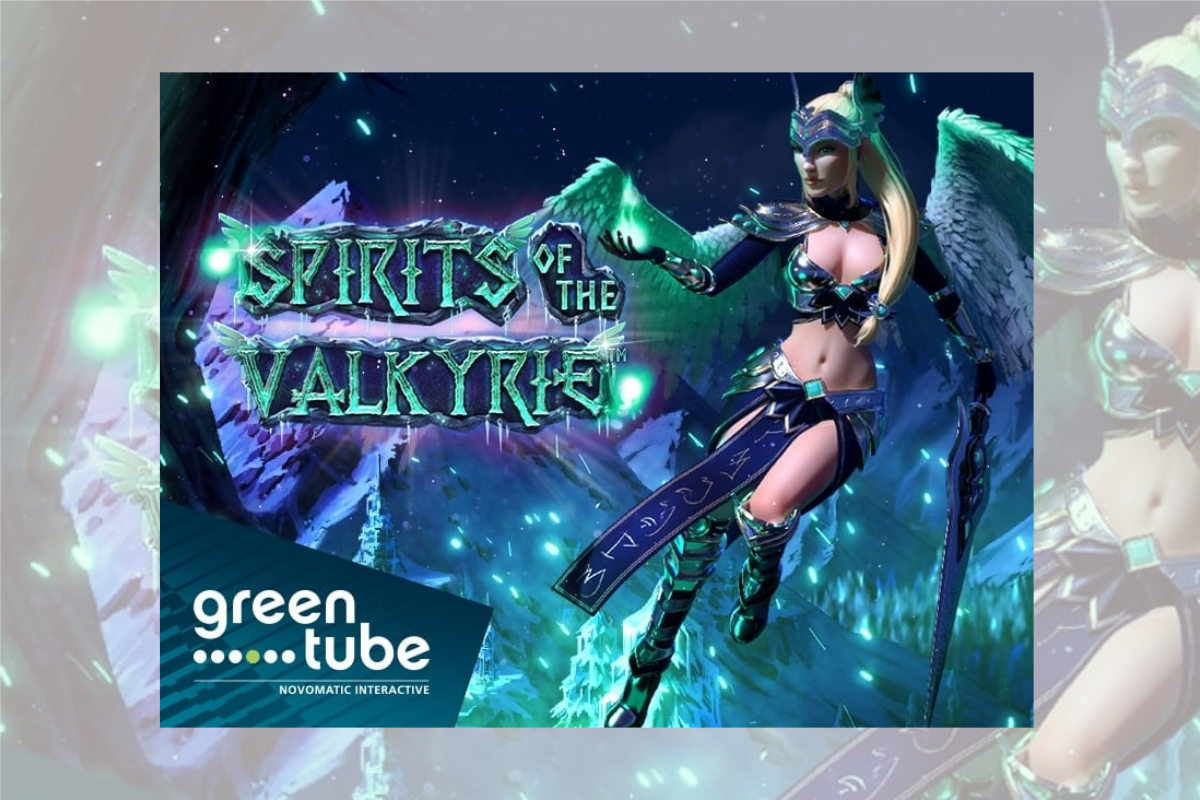 Reading Time:
1
minute
Deep in the majestic ice-deserts of the distant north, the Valkyrie hunts for frozen treasures.
Brave slot fans and those seeking new adventures can join the beautiful warrior's quest in the latest addition to Greentube's Home of Games, Spirits of the Valkyrie™, which is now available to all B2B partners.
With 20 win lines across 5 reels, few online slot games boast as many features as Spirits of the Valkyrie™. Four modifiers can be triggered at random, rewarding players with different types of bonuses: Colossal Magic, Blade of Fury, Ice Blade and Shockwave Slash. The Valkyrie's skilled swordsmanship adds colossal symbols, extra Wilds, moving symbols and upgrades existing winning combinations. Once the Win Stack bonus is full, a flurry of prizes snowball into the player's account, offering the chance for more Free Games with even more stacked symbols to be had.
This magnificent game of mystery would take pride of place in any slots portfolio!