Altenar Nominated In 3 Categories at the CEEG Awards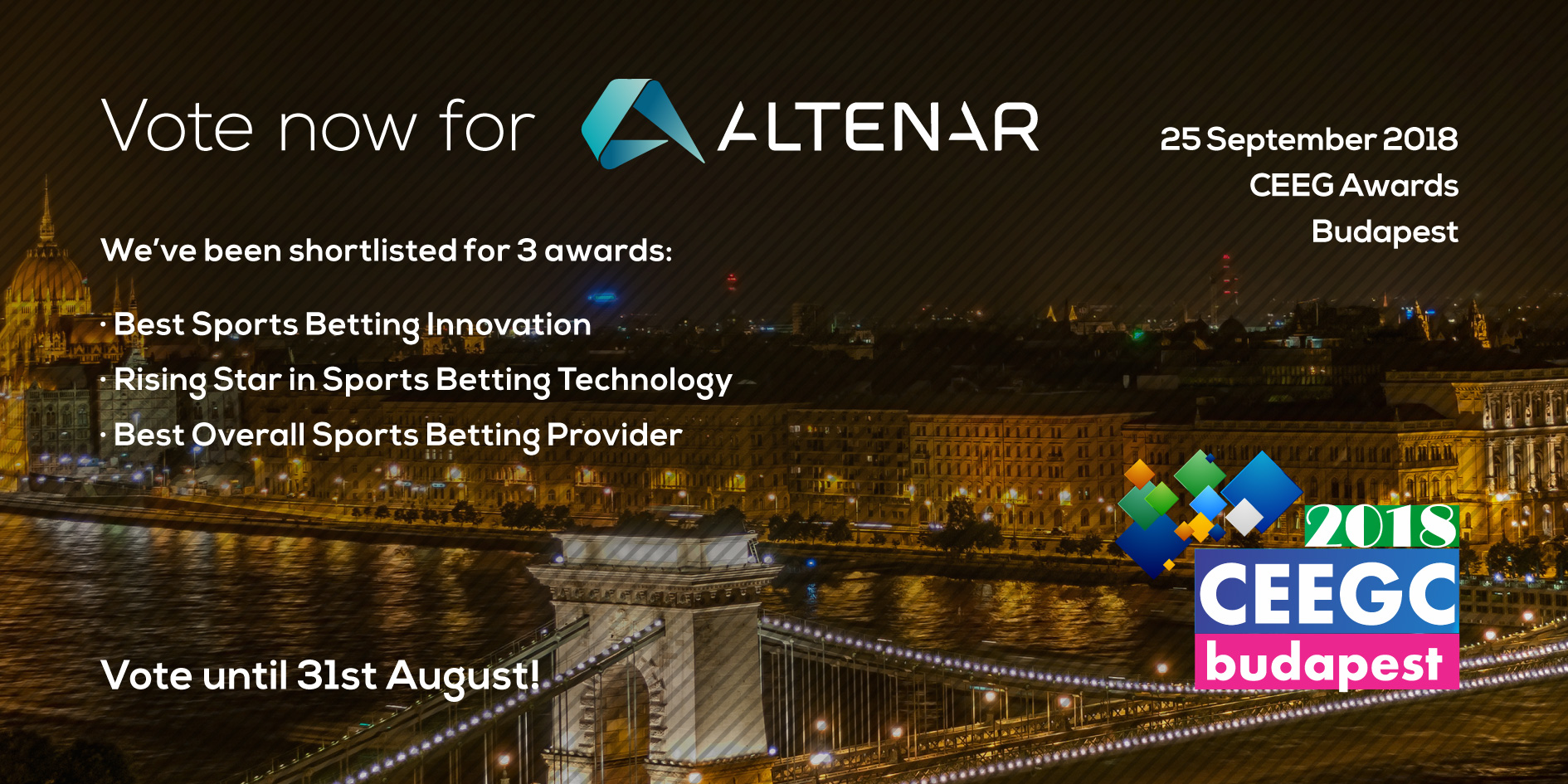 Reading Time:
< 1
minute
Leading sports betting solutions provider Altenar has received a hat-trick of nominations at the 2018 Central and Eastern European Gaming Awards.
The sportsbook specialist has beaten off strong competition from across the gaming industry to receive a triple nomination in the following categories: Best Sports Betting Innovation, Rising Star in Sports Betting Technology and Best Overall Sports Betting Provider.
The CEEG Awards 2018 is an independent awards event that recognises the outstanding achievements of software suppliers, operators and service providers within the Central and Eastern European gaming community.
The CEEG Awards process includes an online voting phase running from 1st August 2018 until 31st August 2018 to find the shortlist of contenders across the 20 categories. The 5 nominees for each category are then announced on 5th September 2018.
Envelope-style voting will take place at the Ritz-Carlton Budapest on 25th September, the final day of the CEEGC 2018, followed by the awards ceremony where the winners will be announced.
The online voting phase is now open with everyone in the gaming industry invited to cast their daily votes from 1st until 31st August 2018.
Altenar's COO, Dinos Stranomitis, said: "We are delighted to be shortlisted for 3 awards at the CEEG Awards 2018. The Central and Eastern European Gaming Conference is an important event in the gaming calendar and to have Altenar's innovative sportsbook solutions recognised by our industry peers is a proud moment for us".
More details about the 2018 Central and Eastern European Gaming Conference and Awards can be found at: www.ceegc.eu/awards.
Game Payment Technology raise international profile at ICE London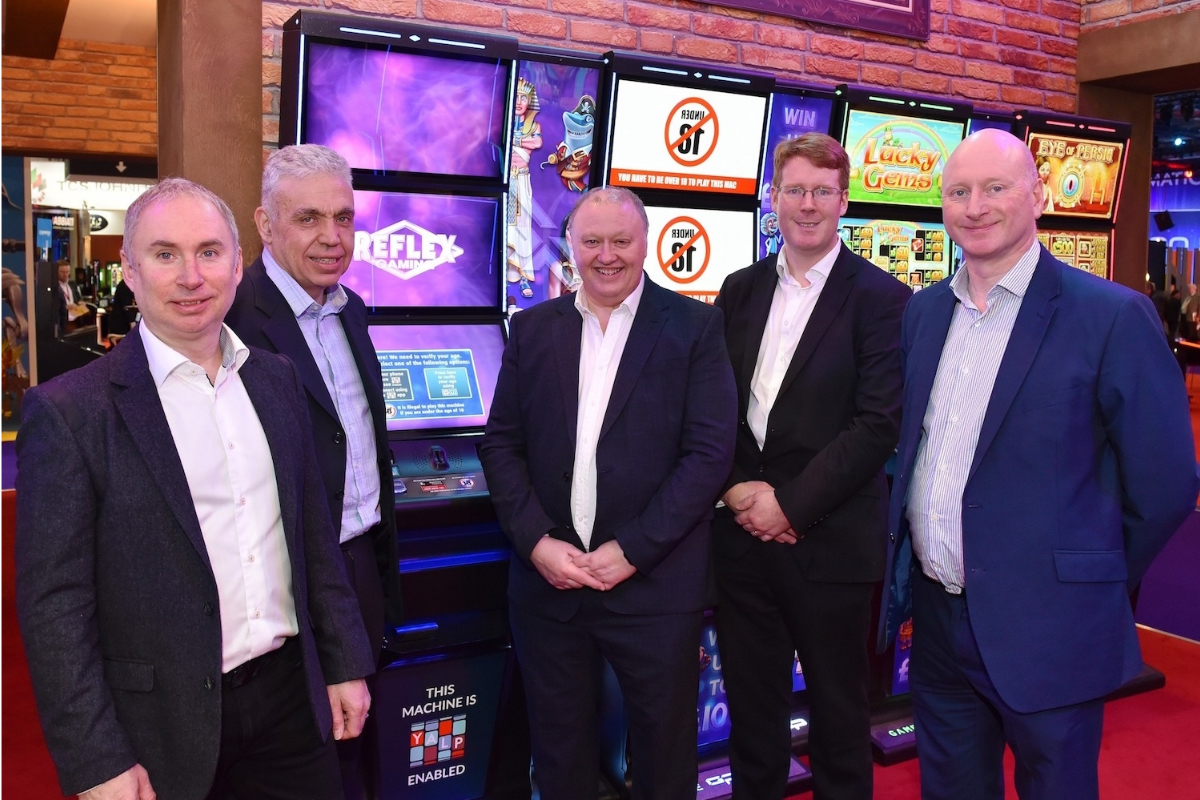 Reading Time:
2
minutes
Game Payment Technology (GPT), the UK developed cashless payments app, launched its international marketing campaign with a successful debut appearance at ICE London.  The result of a joint venture between bacta and Polar Moment, GPT's appearance at ICE London resulted in positive interest from gaming organisation's based in Spain, United States, France and Holland as well as a meeting with representatives from the DCMS, which was described by bacta's Robert Gibb as being 'both productive and encouraging.'
Expanding on GPT's ICE London experience, Gibb stated: "It's been a key part of the business plan to explore opportunities to introduce the app to businesses operating outside of the UK and in the process seek to develop additional revenue streams to support bacta and its members. In that respect ICE London, which attracts over 100 nationalities, is the perfect platform.
"We met with representatives from several countries and our entire time was spent demonstrating how the app works and explaining how it has been built around a commitment to social responsibility. There's no doubt that ICE delivers a new audience and is about making contacts for the future. From the feedback we received it's clear that GPT provides solutions that cut across cultures and jurisdictions. It was also very valuable to be able to spend some time with representatives from the DCMS and keep them updated on the project and the significant progress that has been made. We are very grateful to the team at Reflex for allowing us to share their stand space and extremely happy to start the year with successful appearances first at EAG and then ICE London."
The GPT app is undergoing its first live tests following completion of a payment acquiring agreement with one of the top three UK acquirers, a nationally recognised brand. It represents the first such deal with a Tier 1 UK bank for cashless gaming in pubs and other venues and is a testament of the acquirer's confidence in GPT's business plan, product credentials, financial structure, and the team's ability to manage a gambling e-wallet.
Online Casino PlayJango Launches on SkillOnNet Platform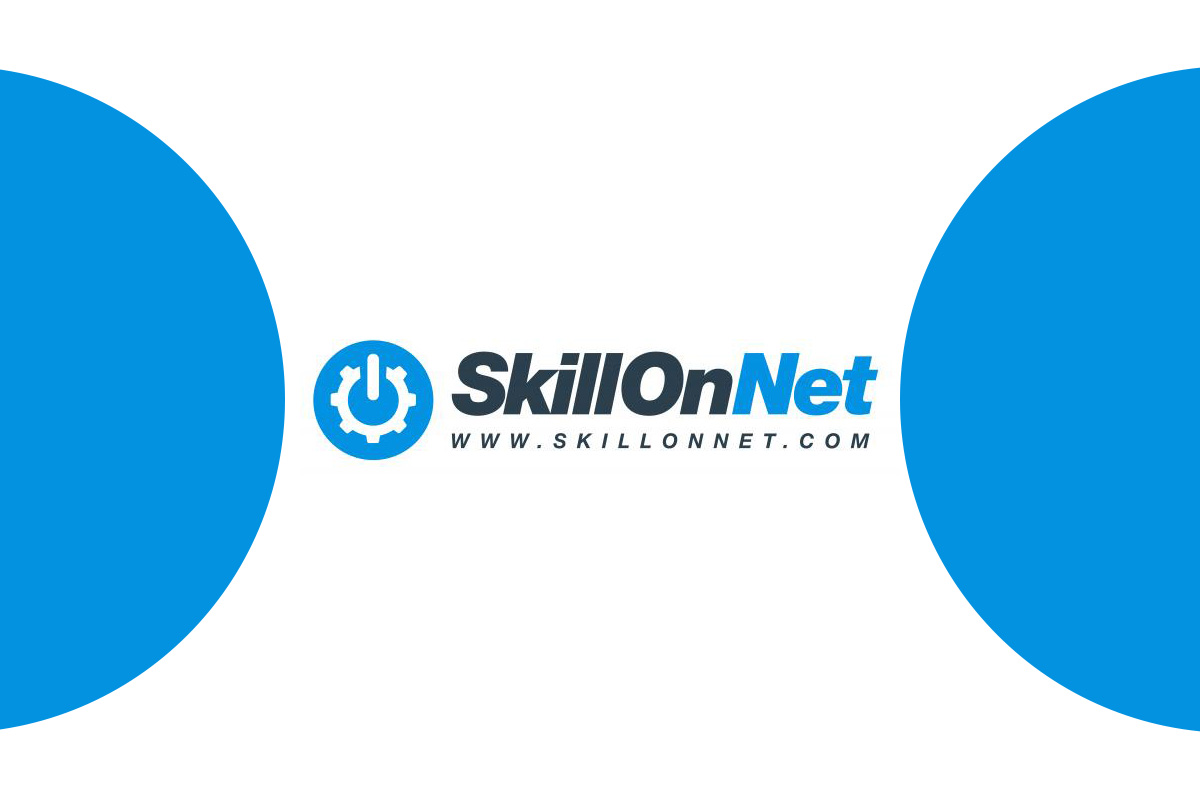 Reading Time:
< 1
minute
PlayJango has become the latest online casino brand to launch on the SkillOnNet platform. PlayJango offers its players a huge range of online slots and casino games, as well as generous offers and promotions.
The SkillOnNet platform allows PlayJango to offer thrilling tournaments and promotions, as well as localised payment options and top-rated customer support, to its players.
PlayJango will use SkillOnNet's licences to launch in core markets such as the UK, Germany, Finland and Norway plus dot.com markets via its Malta permit.
"We have gone to great lengths to create a fun and friendly brand that is straight-talking and delivers a no-nonsense online casino experience to players. Partnering with SkillOnNet has allowed us to do this while also providing our players with thousands of popular casino games and a great range of payment options. SkillOnNet is behind some of the most popular online casinos in Europe and we look forward to achieving similar success with PlayJango," a spokesperson at PlayJango, said.
"We are thrilled to be working with PlayJango and to be powering their online casino which has all the right ingredients to be a huge success. SkillOnNet is one of the most experienced and successful online casino platform providers and we look forward helping PlayJango as it establishes itself as a top-rated online casino brand," Jerry Land, VP B2B Sales at SkillOnNet, said.
Trustly recognized as the Best PISP, AISP at the Merchant Payment Ecosystem Awards (MPE Awards)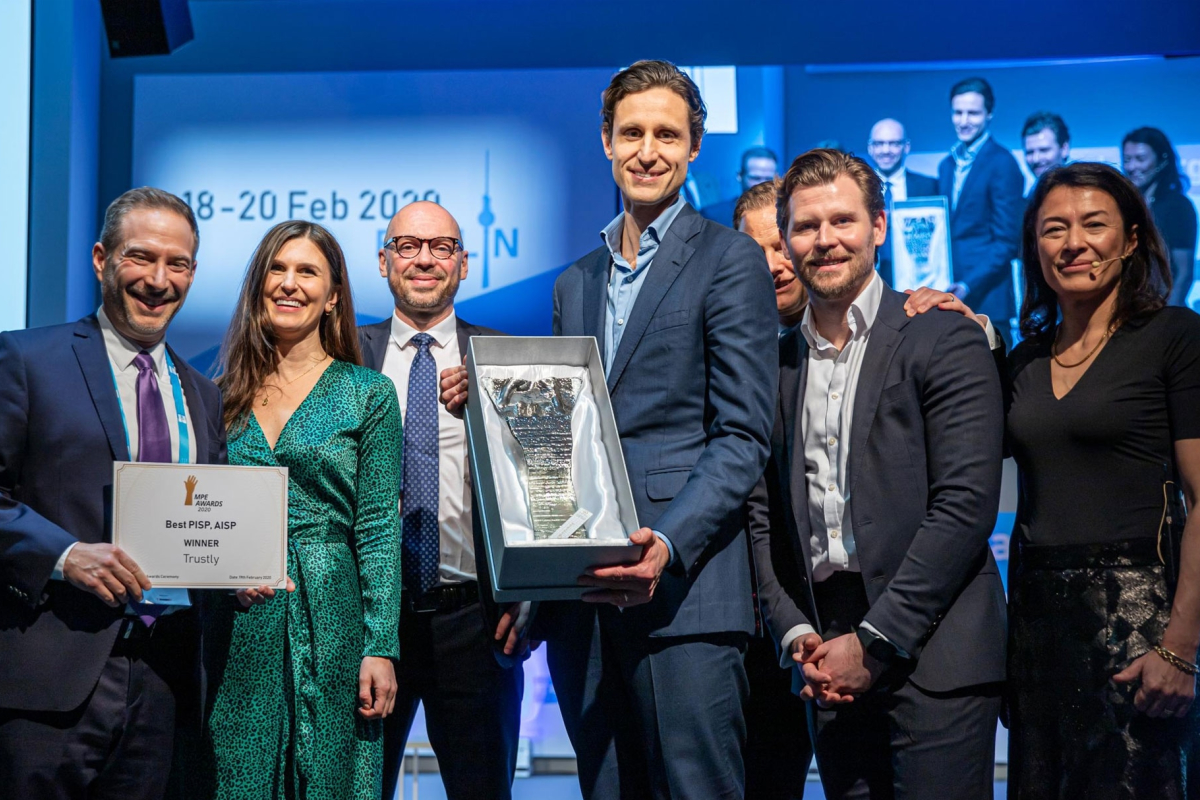 Reading Time:
2
minutes
Trustly is thrilled to announce that it has been recognized as the Best PISP, AISP (Payment Initiation Service Provider, Account Information Service Provider) at the Merchant Payment Ecosystem Awards (MPE Awards).
The MPE Awards have, over the past 10 years, become an important benchmark of global excellence in POS and merchant payments and celebrate and honor the achievements of companies across the European merchant payments ecosystem. The PISP AISP award goes to the company that most efficiently brings open banking services to the merchant community, and provides the best customer experience. Trustly won this award for its continuously innovative approach to realizing the potential of open banking.
Leon Dhaene, Chairman of the MPE Awards, says: "Make e-commerce simple again. It could have been the slogan of a politician, but it is essential if you want to bring potential customers to effectively buy over the internet. The Jury appreciated the fact that Trustly delivers fast, simple and secure payments in only three steps."
Oscar Berglund, CEO at Trustly, says: "We're proud to be recognized as the Best PISP, AISP at the MPE Awards. We will continue to work meticulously on further developing the online banking payment solution that our merchants and their customers love. It feels great to have our hard work recognized by the merchant and partner community."
About Trustly:
Founded in 2008, Trustly is the global leader in Online Banking Payments. Our account-to-account network bypasses the card networks, letting consumers make fast, simple and secure payments to merchants directly from their online banking accounts. With support for more than 6,000 banks, roughly 600 million consumers across Europe and North America can pay with Trustly. We serve many of the world's most prominent merchants within e-commerce, financial services, gaming, media, telecom and travel, which all benefit from increased consumer conversion and reduced operations, fraud and chargeback costs.
Trustly has 400 employees across Europe, the US and Latin America. We are a licensed Payment Institution under the second payment services directive (PSD2) and operate under the supervision of the Swedish Financial Supervisory Authority in Europe. In the US, we are state regulated as required to serve our target markets. Read more at www.trustly.com.