Seven Star Digital Announces Strategic Partnership With Esports Betting Site SickOdds.com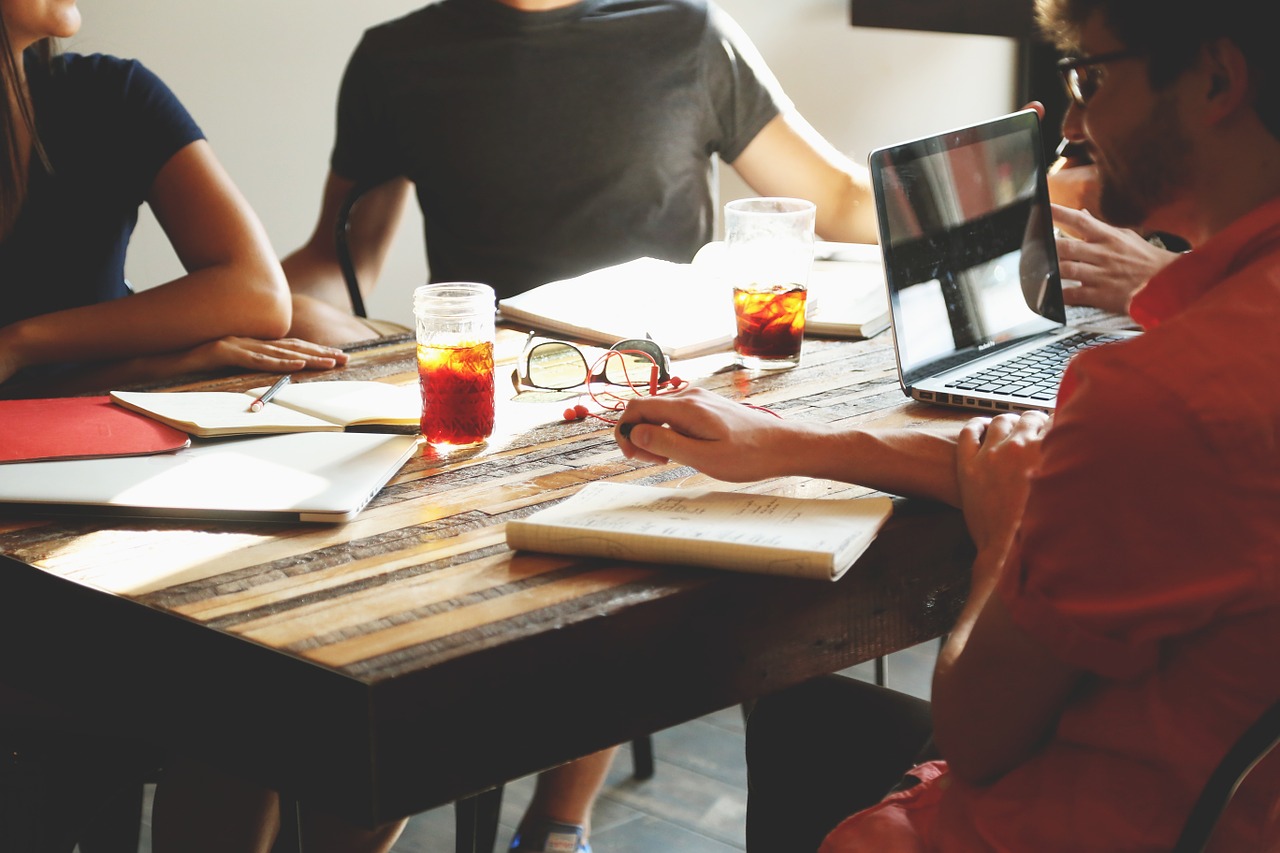 Reading Time:
2
minutes
LONDON, August 9, 2018 – iGaming customer acquisition company Seven Star Digital has announced a new partnership with esports gaming betting specialist, SickOdds.com.
As part of the deal, Seven Star Digital will provide funding for expansion, as well as commercial and marketing expertise in the highly competitive gambling sector.
The esports vertical has seen huge growth in the past three years and the sector is expected to reach $1.4 billion by 2020. While gross gaming yield remains modest in comparison to the likes of gaming and sport, it represents fertile ground within iGaming, a totally new demographic, and opportunities for highly engaging live experiences.
"By combining our expertise in developing fast-growing, user-centric comparison sites with the SickOdds founding team's knowledge and passion for esports – as well as their active engagement in the bustling esports community – we plan to forge a position as a leading portal for esports betting worldwide," commented Luke Eales, Founder & CEO at Seven Star Digital.
"PASPA's recent repeal in the US creates the possibility of regulated esports betting in this potentially lucrative market. Our immediate focus however is on expansion in the UK and Europe, where we see a range of exciting growth opportunities."
Tom Wade, co-founder of SickOdds.com, said: "Both myself and Nick Pateman, with whom I started the site, are extremely excited to work with Seven Star Digital. Our deep understanding of esports and what resonates with its fans gives us an edge over more general sports betting sites. Our platform will provide the first esports betting aggregation of its kind, and we can't wait to accelerate the development of its features with Seven Star Digital."
About SickOdds.com
SickOdds.com was launched in 2017 by esports enthusiasts and digital specialists Tom Wade and Nick Pateman. The platform's goal has been to help consumers make more informed betting decisions by providing them with comprehensive gaming data ranging from match odds to individual player statistics.
More: https://sickodds.com
About Seven Star Digital
Seven Star Digital was established in 2016 with a simple aim: to provide a better gambling site comparison experience for consumers in the UK and beyond. The company has grown significantly since launch, using modern digital marketing techniques to help hundreds of thousands of players find their perfect online casinos and betting sites.
Investor files case against esports gambling startup Unikrn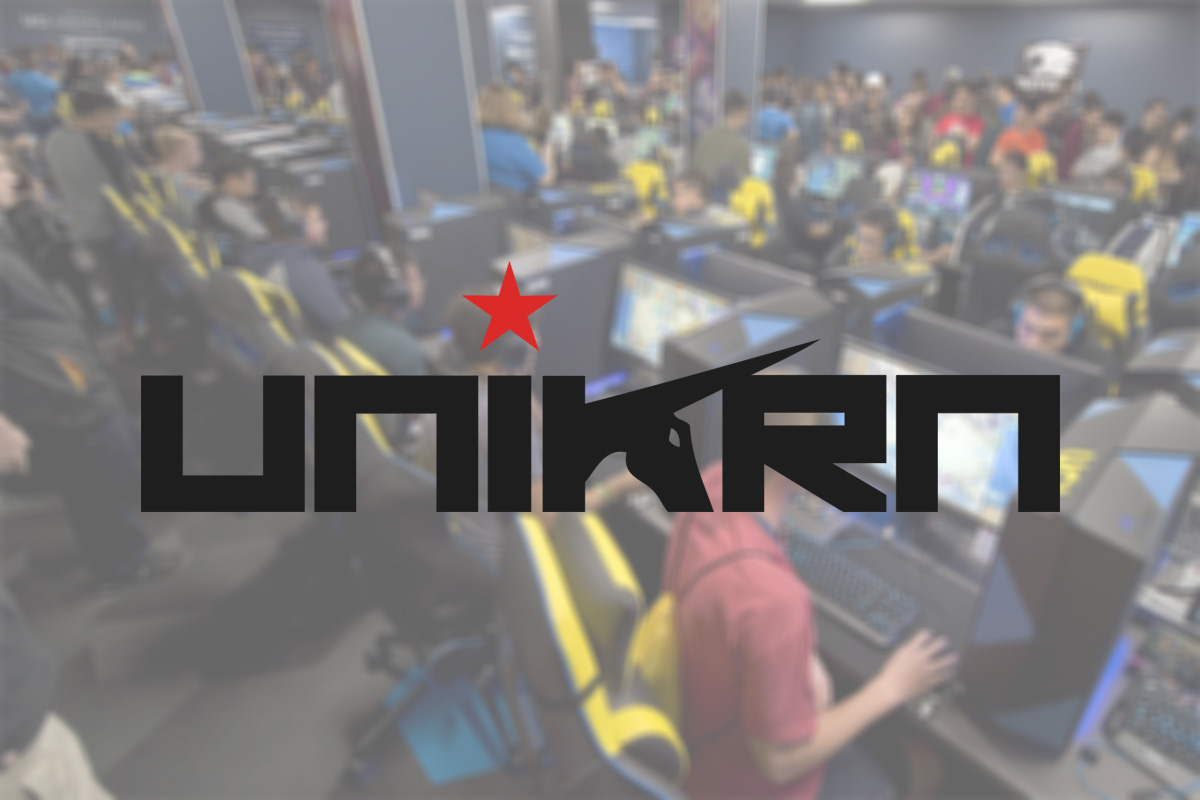 Reading Time:
2
minutes
John Hastings, a resident of Las Vegas and one of the investors of Unikrn, a Seattle-based esports gambling startup, has sued the company for violations in securities law in connection with the sale of its cryptocurrency, UnikoinGold. The start-up has the backing of some big names like Ashton Kutcher and Dallas Mavericks owner Mark Cuban.
Unikrn launched its cryptocurrency UnikoinGold, based on the Ethereum blockchain network, last September.  It is marketed as the chosen currency to be used on the Unikrn gambling platform, which allows users to bet on esports titles such as League of Legends, Dota 2, Counter-Strike: Global Offensive and more. During that September offering, Las Vegas resident John Hastings purchased UnikoinGold tokens with 10 Ethereum, worth approximately $2800 at that time.
Hastings filed suit Monday in King County, Washington, against Unikrn, a Bermuda-registered subsidiary of the company and its founders, former Microsoft Ventures general manager Rahul Sood and Karl Flores. In the suit, Hastings is seeking class-action status for all purchases of UnikoinGold. In a statement to GeekWire, Sood acknowledged the lawsuit and said Unikrn has retained Seattle-based law firm Perkins Coie to "vigorously defend" the company.
Hastings argues that statements made by Sood and other Unikrn staff contradict the assertion that UnikoinGold was intended to be used as a method to participate in the Unikrn gambling platform. Hastings alleges that the continuous offering of these tokens to the public, the alleged intent for purchasers to resell them at a later date and a private presale to accredited investors before the coin was offered to the public constitute an investment and that the company thus violated Securities and Exchange Commission regulations.
"Defendants have crafted a flimsy facade that UKG Tokens are not securities by claiming they are utility tokens," Hastings alleges in the complaint filing, which was obtained by ESPN. "In reality, the UnikoinGold ICO was an offer and sale of securities. Indeed, it is evident that investors were purchasing UKG Tokens with the expectation that those tokens would increase in value and become worth more than the virtual currencies invested."
In the suit, Hastings also cites an SEC investigative report released in July that states the cryptocurrency DAO Tokens were subject to federal security laws. Hastings argues that the case made by the SEC in the ruling against DAO applies to Unikrn and UnikoinGold.
At the time of the September initial coin offering, Unikrn Bermuda Ltd. filed a notice of exempt offering of securities with the SEC, stating that it offered $20 million and as of Sept. 19 had sold $16.02 million of those shares. UnikoinGold was first listed at 30 cents per token when the initial coin offering launched in September; it now rests at just under a nickel.
In October, Unikrn announced it had raised 112,720 Ethereum, worth approximately $31 million at that time, in a two-phase UnikoinGold initial coin offering that spanned 112 countries. Among the participating buyers in the first phase, an exclusive presale, were Cuban and Ethereum co-founder Anthony Diiorio.
Unikrn launched in November 2014 as one of the first regulated esports gambling sites. In June 2015, Unikrn raised $10 million from Cuban, Kutcher, Binary Capital and a number of high-profile investors. In May, Cuban told ESPN that Unikrn would "benefit significantly" from the U.S. Supreme Court's decision to allow states to legalise sports gambling.
Unikrn has continued to expand its presence across the world. In December, it signed a partnership deal with MGM Resorts International to run esports tournaments in Las Vegas. It also is a shareholder in Berlin International Gaming, a professional esports team with a large foothold in Counter-Strike: Global Offensive.
Source: espn.com
Luckbox partners with platform provider Omega Systems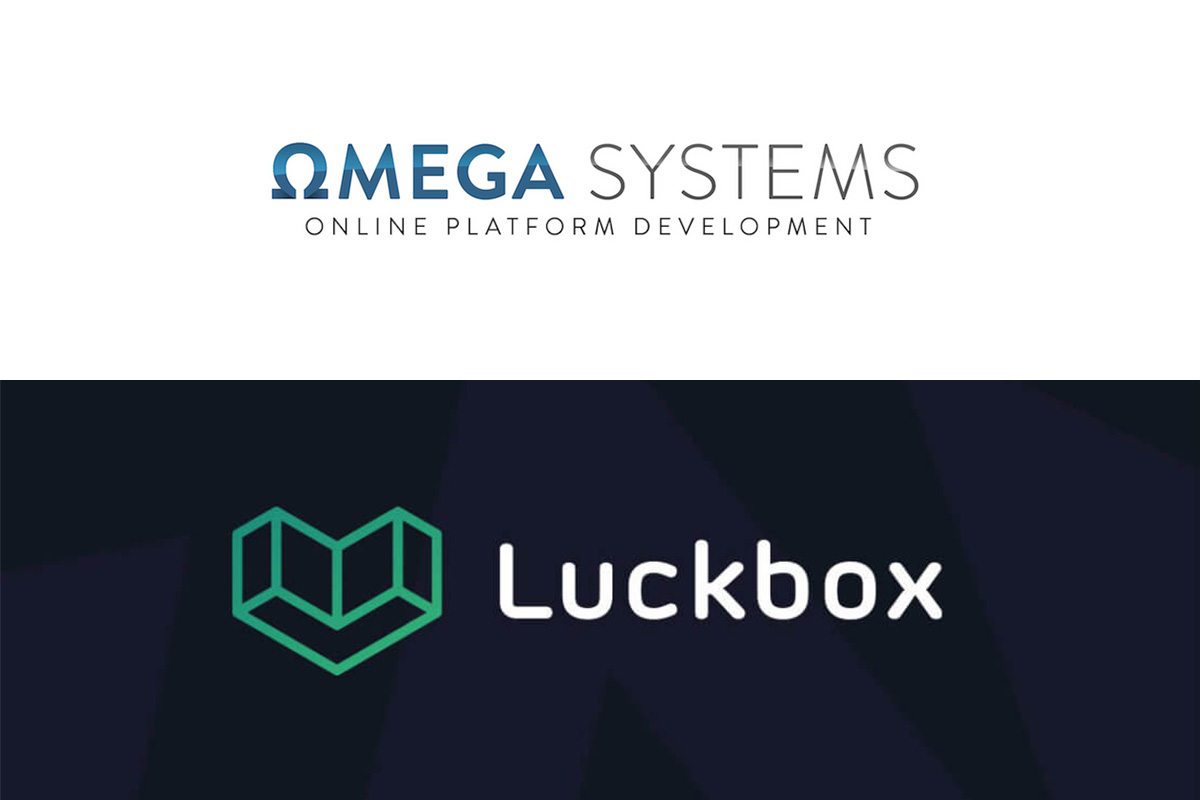 Reading Time:
2
minutes
Esports betting site Luckbox has agreed a deal with leading platform provider OMEGA Systems.
The agreement represents the latest major product development milestone for Luckbox as it prepares for launch.
Earlier this month, Luckbox announced it had been awarded a full gambling licence in the Isle of Man.
OMEGA Systems will provide the core of the Luckbox platform, handling player account management and integrating with the esportsbook engine, casino game providers and payments providers.
Luckbox co-founder CEO Lars Lien said: "We are delighted to make this partnership. Our team met with more than a dozen potential platform providers and OMEGA was the stand-out choice.
"As we have said from day one, player security and regulatory compliance – doing things right – are our core values at Luckbox and OMEGA's strength in these aspects was a strong influence on the decision-making process.
"Their service offers gambling-grade technology which is fully compliant with the highest regulatory requirements – offering players the best and safest experience."
Isle of Man-based Luckbox has strong focus on integrity, Luckbox, is aiming to comply with top-tier licences to help bring credibility and trustworthiness to the esports betting space.
The company has released its own cryptocurrency – LuckCash – to contributors who supported the project via a crowdsale.
Luckbox COO Quentin Martin said: "OMEGA offers a cutting-edge tech stack, is fully featured, is completely compliant with all the regulatory requirements, particularly the responsible gaming features which is very important to us due to our values. It is absolutely the right fit.
"We shopped around extensively for the right partner and OMEGA stood out head and shoulders above the rest."
OMEGA Systems CEO Jim Godsell said: "Luckbox and OMEGA share a common vision on regulatory compliance, advanced technology, and being the best in their respective fields. Partnering with the team at Luckbox is a fantastic opportunity for OMEGA and we look forward to powering an esports leader from day one"
Software provider OMEGA provides clients with their own gaming and e-commerce platform, allowing total control of their data, operations, and player management utilizing any combination of over 130 integrated third-party gaming providers.
"Our focus is providing technology to outstanding organizations that use our solutions to power success in their chosen fields" said Godsell. "Luckbox is clearly the leader in esports and we are happy to provide them with a platform for success."
About OMEGA:
OMEGA Systems is an Enterprise Systems Software and Consulting company providing an independent management and e-commerce platform for Operators, Aggregators, Agency and Shop solutions. OMEGA provides custom Platform Development services for clients worldwide. Integrated with over 130 3rd party systems, OMEGA CORE provides clients control of their own platform, data and player management.
Email us at info@omegasys.eu or online at www.omegasys.eu
About Luckbox:
Luckbox was founded by former PokerStars colleagues Lars Lien and Mike Stevens and was supported by cryptocurrency contributors via a crowdsale earlier this year.
Preparing for launch in 2019, it is being built by a team combining vast experience in the igaming industry and a passion for esports to offer players unique and highly social platform to engage with their favourite games, including CSGO, Dota 2 and League of Legends.
Real Time Games Holding Limited – the company behind the Luckbox brand – now holds a full licence under the Online Gambling Regulation Act (OGRA), issued by the Gaming Supervision Commission.
Fernando Alonso predicts huge success for Le Mans ESports Series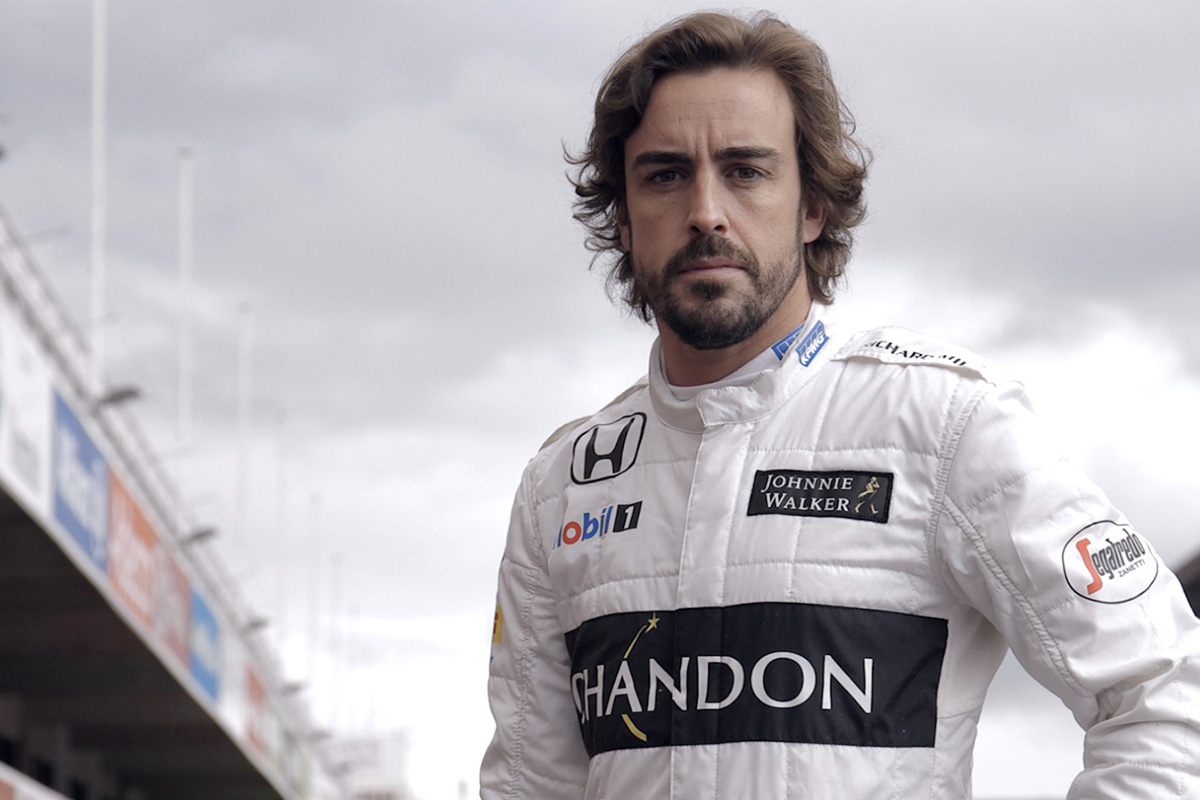 Reading Time:
1
minute
Two-time Formula 1 champion Fernando Alonso has stated that Le Mans Esports Series will be a "huge success" and "very attractive" to his sim-racing team. The Spaniard, who won his maiden Le Mans 24 Hours in June, was talking during the Silverstone launch of the unique Forza Motorsport 7 championship.
Registration for the event has started. The qualifying events are already under way.
Gamers can compete from home or from one of three on-site events for the qualifying events.
"The Le Mans Esports Series will be very attractive," Alonso said.
"The platforms that you have out there are impressive."
The series encourages the participation of teams, not only pre-established sim racing teams such as Alonso's FA Racing G2 squad but also groups of friends or new partnerships.
"The Le Mans Esports Series will be very attractive," Alonso said.
"The platforms that you have out there are impressive."
"We will enjoy it together."
Esports has had a meteoric rise in popularity in recent years, and Alonso embraces sim racing as a platform for both real and virtual racing stars.
"Esports is a reality, it's no longer a fantasy or a game," Alonso added.
"It's a platform that works not only for gamers, but for professional drivers too."
"We have been using simulators for a couple of years now, learning tracks and developing cars."
"Now, we have a fantastic fanbase outside motor racing, they love what we do, but they do it differently. It's not better, it's not worse."
"It's a little bit cheaper than the real cars too."
For full details of the Le Mans ESports Series and to register to take part, click here.
Source: autosport.com