Serbian market update with Zoran Puhač, European Organization for Gaming Law (EOGL) at European Gaming Congress 2018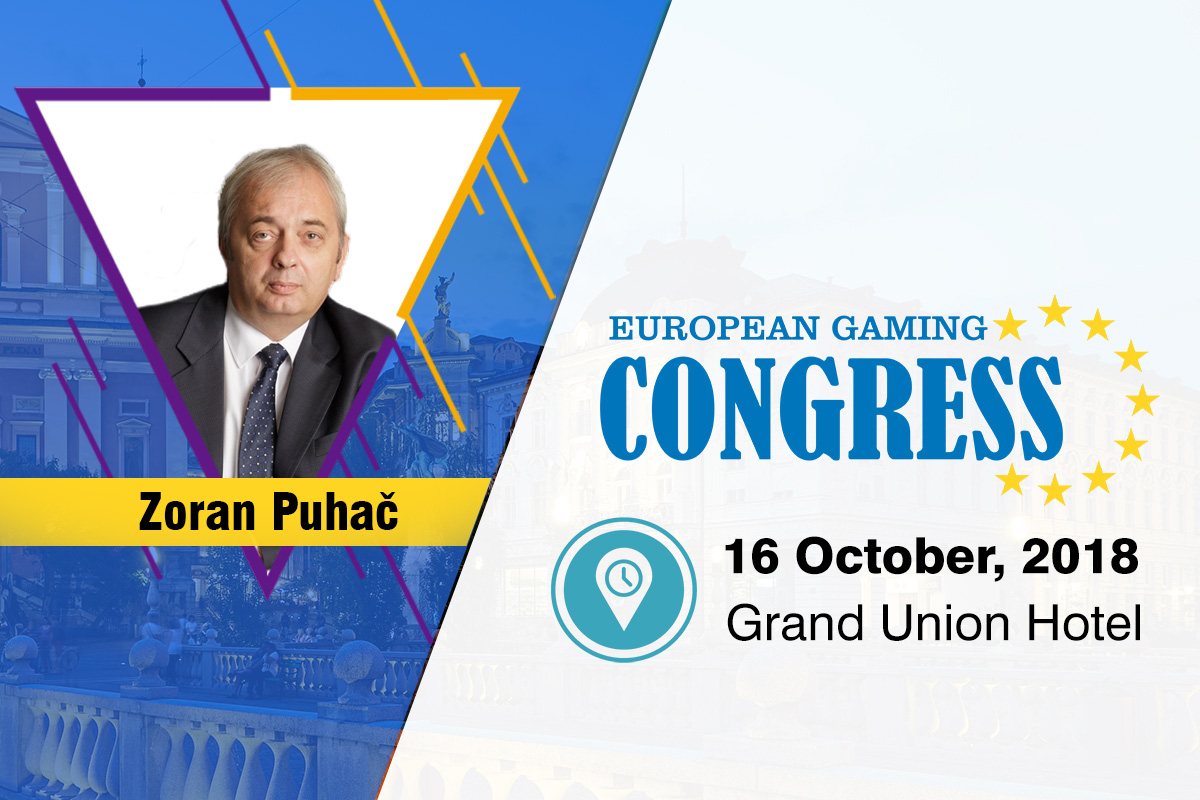 Reading Time:
2
minutes
Ljubljana – 13 August 2018 – Starting with 2012, the year in which Serbia received associate membership in the European Union, the country started bringing the gambling business out of the shadow economy.
To bring gambling out of the shadow economy, Serbia demanded that all gambling establishments should obtain licenses from the Ministry of finance. At the same time, very favorable conditions for running gambling activities have been created. All types of gambling starting from land-based casinos, slot machine halls to betting shops, and online gambling were allowed to operate.
One of the advantages of running a gambling business in Serbia is a very low gambling income tax which is just 5%.
Currently, the gambling industry has just started to develop in Serbia, but due to low tax rates, it actively attracts foreign investors. The country allows all types and forms of gambling
During the inaugural edition of European Gaming Congress, Serbian gaming expert Zoran Puhač, will share the latest insights he has about the market and experiences he encountered while working with the Serbian regulation.
About Zoran
Secretary – General of European Organization for Gaming Law (EOGL). Former director of Corporate Affairs, Mozzartbet. Former coordinator, Association of Gaming Providers (AGP). Former spokesperson of MoD. Education: graduated Air Force Academy and post graduate studies at Faculty of political sciences, specialization with the theme about crisis communications.
Make sure you register your seat in time to benefit of the great lineup of speakers that will share their knowledge for operators and industry connected companies about France, Spain, Italy, Malta, Portugal, Slovenia, Austria, Croatia, Serbia, Montenegro, Greece, Bosnia and Herzegovina, Liechtenstein, Monaco, Netherlands and Belgium.
The inaugural edition of European Gaming Congress which will be held on the 16th of October at the Grand Union Hotel in Ljubljana will also focus on shedding light upon the industry and its main topics.
The European Gaming Congress (EGC) is expected to bring together industry expert from all over Europe and create a platform which will enable both networking and learning at the highest quality.
You can view the full agenda on the following link.
Full detail about the event can be found on the official website of the event: https://europeangamingcongress.com/
Make sure you grab your seat as the seats are limited to 100 registrants!
Soft2Bet opens an executive management and operations office in Sofia, Bulgaria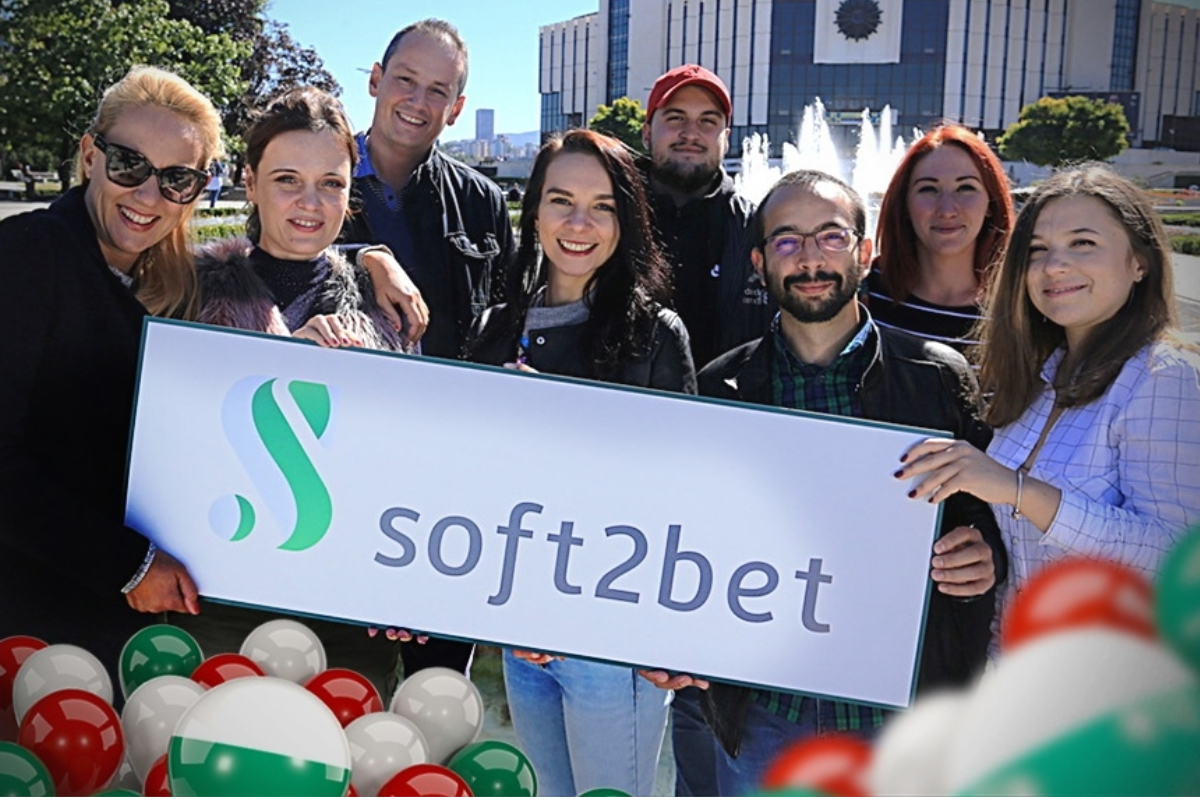 Reading Time:
1
minute
The online gaming operator and platform provider Soft2Bet is actively shifting its operations towards European Union locations – the company has recently opened an office in the heart of Sofia Bulgaria. The Sofia office will serve as an executive management hub where its CEO Boris Chaikin is located, an industry veteran with 19 years of online gaming management experience.
Boris Chaikin, Soft2bet CEO, says: "Bulgaria has proven as a Tier 1 location for online gaming businesses and we are proud to open the Soft2Bet office in a beautiful aristocratic location downtown Sofia. We are opening this office to host company's executive management team, as well as have access to top-quality customer support staff, so we can further grow our business in both B2C and B2B directions. The rapid development of Soft2bet is mainly attributed to our flexibility and continuous development of the business network through partnering the main players of the industry. I am committed to making us the next big success story in the online gaming world!"
European Gaming Congress Ljubljana announces Luka Popovic as latest speaker in the Balkans oriented panel discussion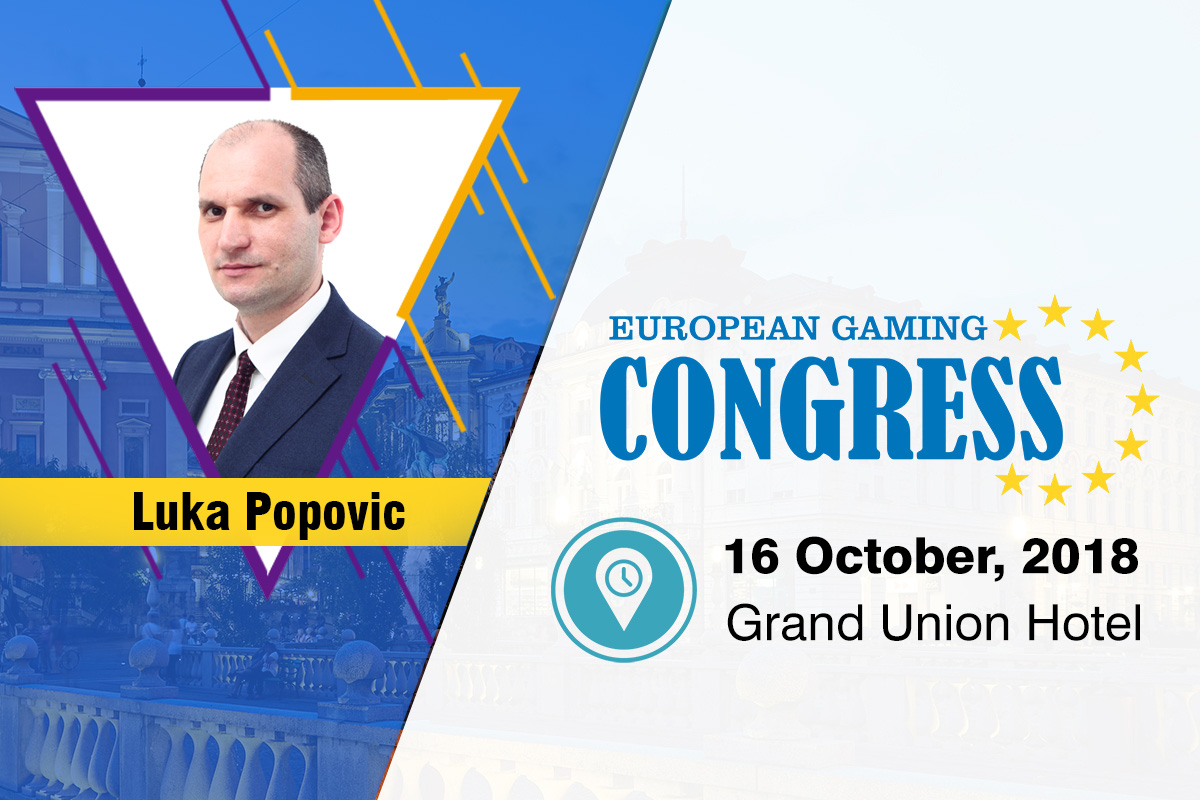 Reading Time:
2
minutes
European Gaming Congress (EGC) is slowly becoming a must-go-to event in the calendar by attracting lots of attention from operators that are eager to hear more about the compliance updates in Europe from the experts that are going to be present at the conference.
The conference will take place at Grand Union Hotel Ljubljana on the 16th of October and is a must attend event for European operators who are active in regulated and non-regulated markets.
You can Register here or View the Agenda
European Gaming Congress is specially designed to bring together industry experts, regulators, operators and service providers in order to discuss burning issues some of the markets are facing when working with compliance updates and licensing. The event also offers networking sessions which will help attending delegates to meet and greet some of well known faces of the gambling industry in Europe. The agenda will give the opportunity for attending delegates to dive into regulatory updates from Italy, Malta, Slovenia, Austria, Germany, Spain, France, Greece and many more jurisdictions. We look forward to seeing you in Ljubljana with a full day of quality content and networking.
Given the location of the conference, the panel discussion includes regulatory updates from the Balkans region, with special emphasis on Serbia, Montenegro and Bosnia and Herzegovina.
Luka Popovic (partner in the leading regional law firm BDK Advokati) is going to join the "Highlighting the Balkans and Southeast Europe" panel discussion along with Zoran Puhač (European Organization for Gaming Law -EOGL), Tatjana Scepanovic (Montenegro Bet) and Zlatan Omerspahic (NSoft)
The panel discussion will be moderated by Donata Szabo (GamblingCompliance)
About Luka Popovic
Luka is a partner in the leading regional law firm BDK Advokati (with offices in Serbia, Montenegro, and Bosnia and Herzegovina). He is a member of the Montenegrin Bar Association and was on the list of arbitrators of the Arbitration Board for the Resolution of Consumer Disputes at the Chamber of Commerce of Montenegro.
Luka has been managing BDK Advokati's Montenegrin operations since 2013. He is involved in all aspects of the firm's Montenegrin work, and maintains special industry focus on gaming and hospitality. Luka is the head of the firm's gaming practice.
IFLR1000 recognizes Luka as a highly regarded lawyer, Legal 500 regards him as a leading individual in the legal market, and Chambers & Partners ranks him as a top-tier lawyer in Montenegro.
Make sure you register your seat in time to benefit of the great lineup of speakers and meet Luka to hear about how you gambling operation can evolve with the new advertisement banning criteries.
Full details about the event can be found on the official website of the event: https://europeangamingcongress.com/
49 gamblers turn millionaires in 2017 in Bulgaria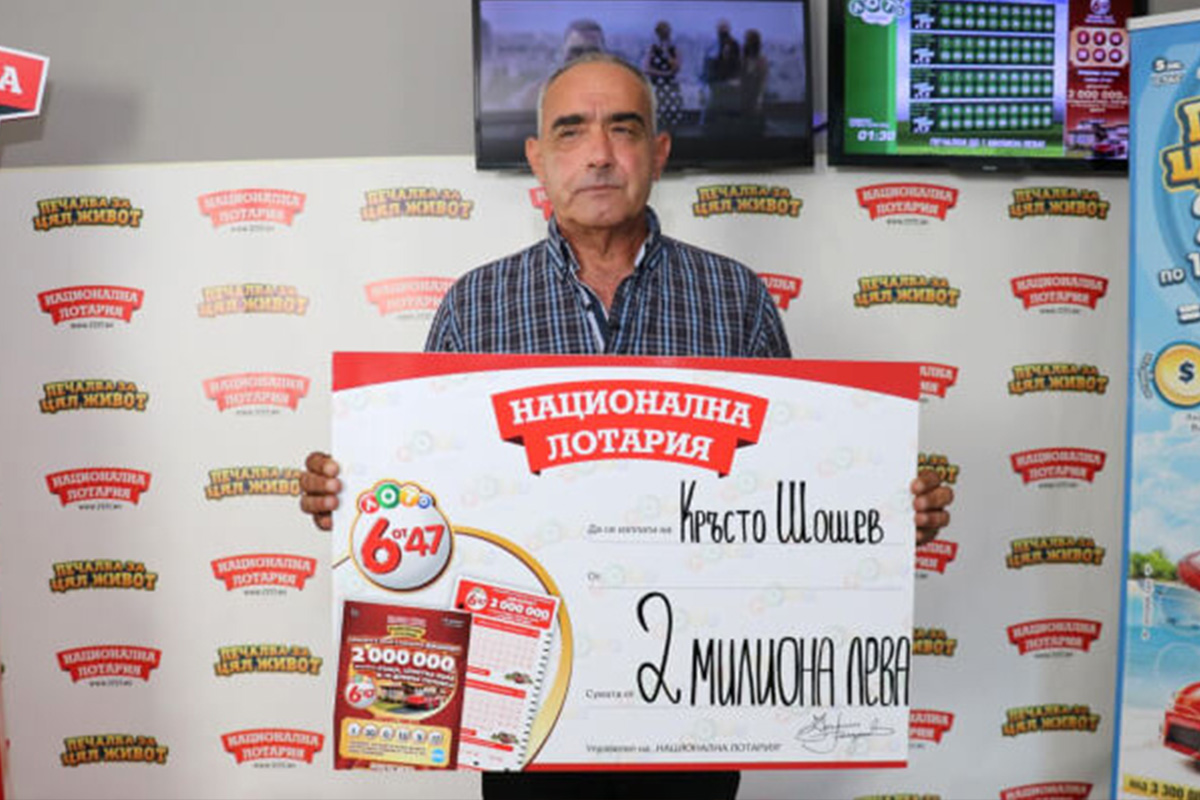 Reading Time:
1
minute
National Revenue Agency (NRA) of Bulgaria has reported that 49 gamblers in the country became millionaires in 2017 alone. The agency has also stated that the total winnings from gambling received Bulgarian gamblers in 2017 amounted to BGN 627 million.
The report also indicates that as many as 13,447 Bulgarian gamblers have won more than 5,000 BGN last year.
The biggest winning was 9,815,422 BGN, and the game is not specified. The second biggest winning amounted to BGN 7.9 million, the third place was 5.7 million BGN. The other TOP 10 winners of the ranking have won from 4 to 5 million levs, the NRA reports. A total of 49 Bulgarians have become millionaires due to gambling last year with their winnings over 1 mln BGN.
80 Bulgarians have won between BGN 500,000 and BGN 1 million. Most gamblers, 12,395 people were lucky to receive winnings between BGN 5,000 and BGN 100,000.
The NRA statistics is not segmented by type of gambling because such information was not collected. However, it is clear from the tax agency data that the biggest winning was paid by companies which are the lottery operators.
The National Lottery has paid more than 5,000 levs to 6,209 people, according to official data from the NRA. Eurobet has provided such prizes to 259 people, New Games reported about 672 winners.
Since the lottery operators are required by law to pay out at least 50 per cent of the value of the bets, it can be concluded that turnover of lotteries is about BGN 1 billion in Bulgaria.
Source: E-PLAY Online