First Mobile-Enabled Lottery Card™ Debuts in Ohio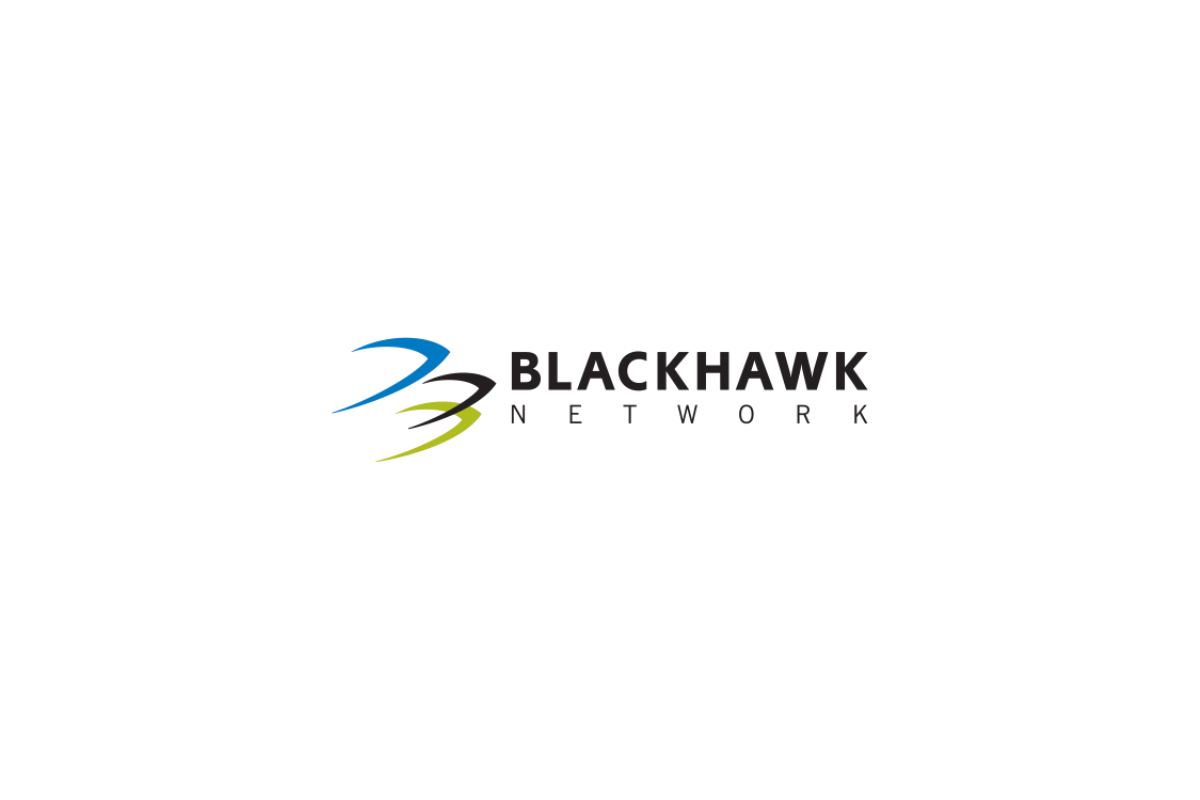 Reading Time:
4
minutes
The Lottery Card™ from Linq3 and Blackhawk Network gives consumers a new, digital lottery experience; available in Buehler's Fresh Foods, Giant Eagle and Kroger stores statewide
CLEVELAND, Aug. 20, 2018 — The new mobile-enabled Lottery Card™, now available in select grocery and retail stores statewide, allows Ohio consumers to buy and play Powerball® and Mega Millions® in a new, convenient and fun way. Ohio is among the first states to debut this digital lottery option, which allows players to enter these draw games on their phones. The Lottery Card is now available for purchase by adults 18 or older and can be found in checkout lanes and on gift card racks in Buehler's Fresh Foods, Giant Eagle and Kroger stores statewide. This unique way to play lottery will become available in additional states later this year, subject to applicable state lottery approval.
Perfect for lottery enthusiasts and gift card lovers alike, the Lottery Card pairs a fun, digital way to play the lottery with the convenience of a gift card. The product is a major innovation in lottery and gift cards, and shoppers will love it for gifting and self-use. Lottery Cards are currently available for both Powerball and Mega Millions, and cost $10 for five plays and $20 for 10 plays. Consumers are charged the cost of their chosen Lottery Card plus $0.89 for Mobile Play Benefits.
To play, consumers simply purchase the Lottery Card at their favorite Buehler's, Giant Eagle or Kroger location. When ready to enter the next lottery drawing, the player texts in the Lottery Card's unique code to a specified number, provides their name and confirms their location to complete a one-time card enrollment. The player then receives a picture message with the quick pick numbers, draw date and other transaction information. Winners are notified via text and picture message and most winnings are paid automatically via PayPal1. After enrolling, players can use their Lottery Card to play again and again by presenting it at checkout. More details regarding this new way to play, including where to buy the Lottery Card, are available at playatthecheckout.com.
The Lottery Card is the result of a collaboration between Linq3 and Blackhawk Network (Blackhawk). Linq3 is an innovation and technology company that designs, builds and markets state-of-the-art solutions that make it easier and more fun to play the lottery. Blackhawk is a global financial technology company and leader in connecting brands and people through branded value solutions, including gift cards.
"Lottery players, like all consumers, want convenience and a great user experience. The Lottery Card provides both. It's a product designed to fit with consumers' increasingly busy and digital lifestyles," said Tom Spiegel, Linq3 Chairman and Chief Executive Officer.
An additional benefit of the Lottery Card is the opportunity for consumers to gift it, providing recipients the excitement of playing and the chance to win big. Based on independently-conducted research, 44 percent of consumers surveyed are interested in receiving a gift card to play the lottery, while 43 percent would be interested in giving a lottery gift card.2
According to the National Retail Federation, for the eleventh year in a row, gift cards have been the most popular items on holiday wish lists in America.3 The addition of the Lottery Card to checkout and gift card racks will provide consumers with a new gift card option for the five gift-giving holidays―and retailers with a new way to capitalize on the spikes in lottery sales that occur when jackpots are high.
"We are proud to pair Linq3's innovative technology with our robust retail network to bring the Lottery Card to market in Ohio," said David Tate, Blackhawk Network Senior Vice President, Sales & Marketing. "The Lottery Card represents an innovation in both the gift card and lottery industries, and is a great gift option for those accustomed to living a more digitally-enabled lifestyle."
Between 2007 and 2016, the Ohio Lottery contributed more than $8.04 billion to the state's education system, including more than $1.06 billion in 2016 alone.4
About Linq3:
Linq3 Technologies, Inc. is a U.S.-based innovation and technology company focused on transforming the lottery industry. Headquartered in Atlanta, GA, Linq3 designs, builds and markets state-of-the-art solutions for modern lottery gameplay. Linq3 holds regulatory approvals and state licenses that allow it to generate and distribute lottery tickets through a proprietary technology platform. This platform uses existing point of sale (POS) devices at major retailers across the United States. For more information, please visit linq3.com and playatthecheckout.com.
About Blackhawk Network :
Blackhawk Network Holdings, Inc. is a global financial technology company and a leader in connecting brands and people through branded value solutions. Blackhawk platforms and solutions enable the management of stored value products, promotions and rewards programs in retail, ecommerce, financial services and mobile wallets. Blackhawk's Hawk Commerce division offers technology solutions to businesses and direct to consumers. The Hawk Incentives division offers enterprise, SMB and reseller partners an array of platforms and branded value products to incent and reward consumers, employees and sales channels. Headquartered in Pleasanton, Calif., Blackhawk operates in 26 countries.
For more information, please visit BlackhawkNetwork.com, CashStar.com, HawkCommerce.com, HawkIncentives.com .
1 Jackpot prizes of $600 or more must be collected at a lottery office.
2 The findings are part of an Internet-based survey conducted independently by Leger on behalf of Blackhawk Network in March 2018. The sample size included 3,030 American respondents ages 18+.
3 NRF Holiday Spending Survey is a survey conducted by Prosper Insights & Analytics on behalf of the National Retail Federation in October 2017. The sample size included 7,349 consumers.
4 History of Payments to Education, 2007‒2016, was published by the Ohio Lottery in 2016.
CONTACT:
Erin Dolin
erin@fletchergroupllc.com
303-204-4819
Source: Blackhawk Network Holdings, Inc.
Delaware igaming industry performs well in January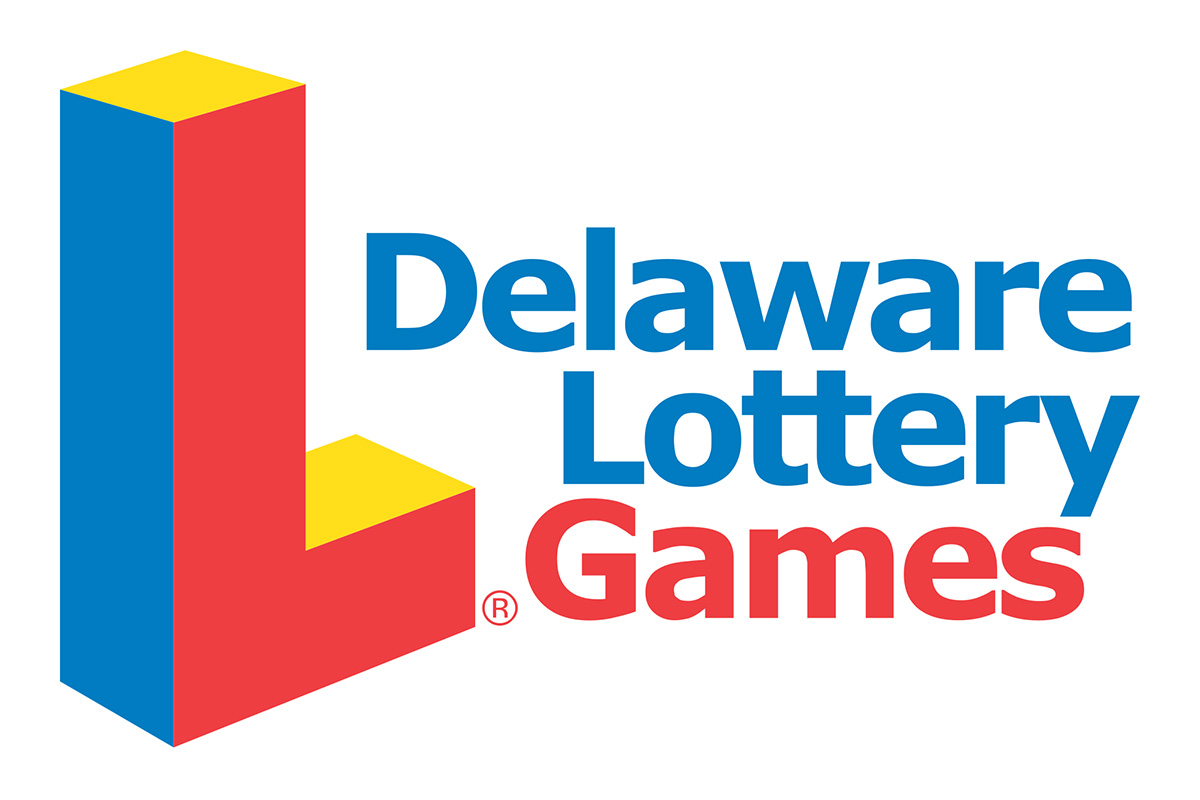 Reading Time:
1
minute
The Delaware Lottery's financial results have shown that igaming performed robustly on the financial front in January 2019, by posting a 57.9 per cent increase in revenues year-on-year.
Revenue rose to $279,541 (£217,970/€247,999), showing a 11.2 per cent month-on-month from December last year.
Players wagered $7.4m across the state's three licensed igaming sites in January 2019, which represented a 65.5 per cent year-on-year advance, but a 27.7 per cent fall from the $10.3m staked in December 2018. Players won a total of $7.2m during the month.
Video lottery accounted for $190,223.44 of total monthly revenue, a 68.0 per cent share, followed by table games, which contributed a further $66,982.14. Poker rake and fees, on the other hand, contributed just $22,335.51.
Player registrations also grew significantly in January, up 117.3 per cent to 578.
The majority of revenue was generated by Dover Downs, which saw its more than double from $48,215.61 in the prior year to $139,816.37, with 233 players registering to play over the month.
New Hampshire challenges US Department of Justice over online gambling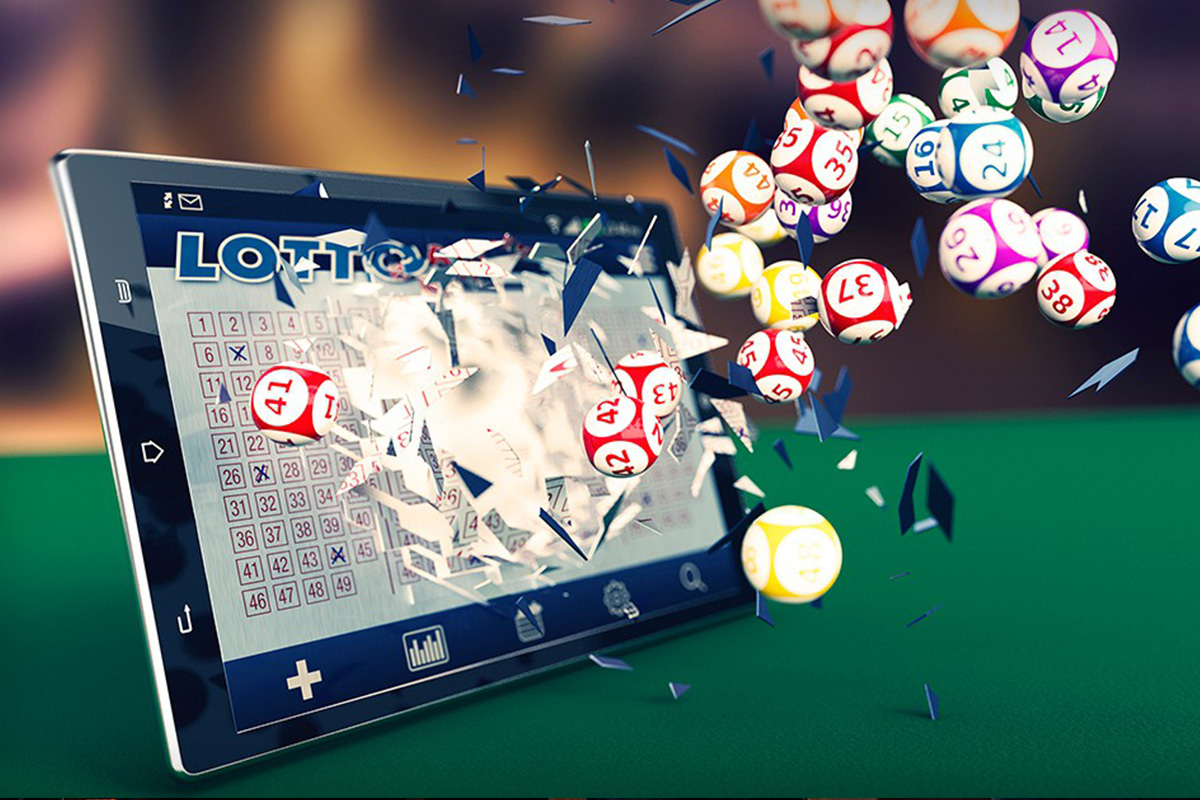 Reading Time:
2
minutes
New Hampshire and the company that supports the state's iLottery system have sued the U.S. Department of Justice over a legal opinion that could put an end to online gambling and state-run lotteries.
The Justice department issued a legal opinion in November that re-interpreted the federal Wire Act of 1961 to ban interstate wagering. The department had been maintaining that online gambling within states that does not involve sporting events would not violate federal law, but in the November opinion, the officials said the law applies to any form of gambling that crosses state lines.
The New Hampshire Lottery Commission filed a lawsuit in federal court citing that the opinion subjects its employees to prosecution, creates uncertainty about whether it should cease operations and could cost the state more than $90 million a year.
Only a small portion of that total comes from the "iLottery" platform the state launched in September and is expected to bring in $4 to $6 million in the fiscal year that starts in July. But the broadest interpretation of the opinion would prohibit all lottery-related activities that use the internet, Attorney General Gordon MacDonald argued in the complaint. That includes transmission of data to backup servers set up in other states.
"Today New Hampshire is taking action to protect public education," Gov. Chris Sununu said in a statement. "The opinion by DOJ puts millions of dollars of school funding at risk, and we have a responsibility to stand up for our students."
"There is no indication in the plain language of (the Wire Act), its structure, its purpose, or its legislative history of an unmistakable Congressional intent to outlaw state-conducted lottery activity," MacDonald wrote. "If Congress wishes to criminalise the interstate transmissions required to operate state-conducted lotteries, it must do so in clear, unmistakable language. Congress has not done that in the Wire Act. "
NeoPollard Interactive, which offers support for New Hampshire's iLottery hardware and software, has also filed a suit.
The company's attorney, Matthew McGill, called the justice department's opinion a "lawless act."
"This opinion would subject to felony prosecution conduct that two court of appeals, including the First Circuit, have said is lawful," he said in a statement. "This is an outrageous and dangerous usurpation of authority."
The Department of Justice declined to comment.
Minnesota mulls legalising tribal sports betting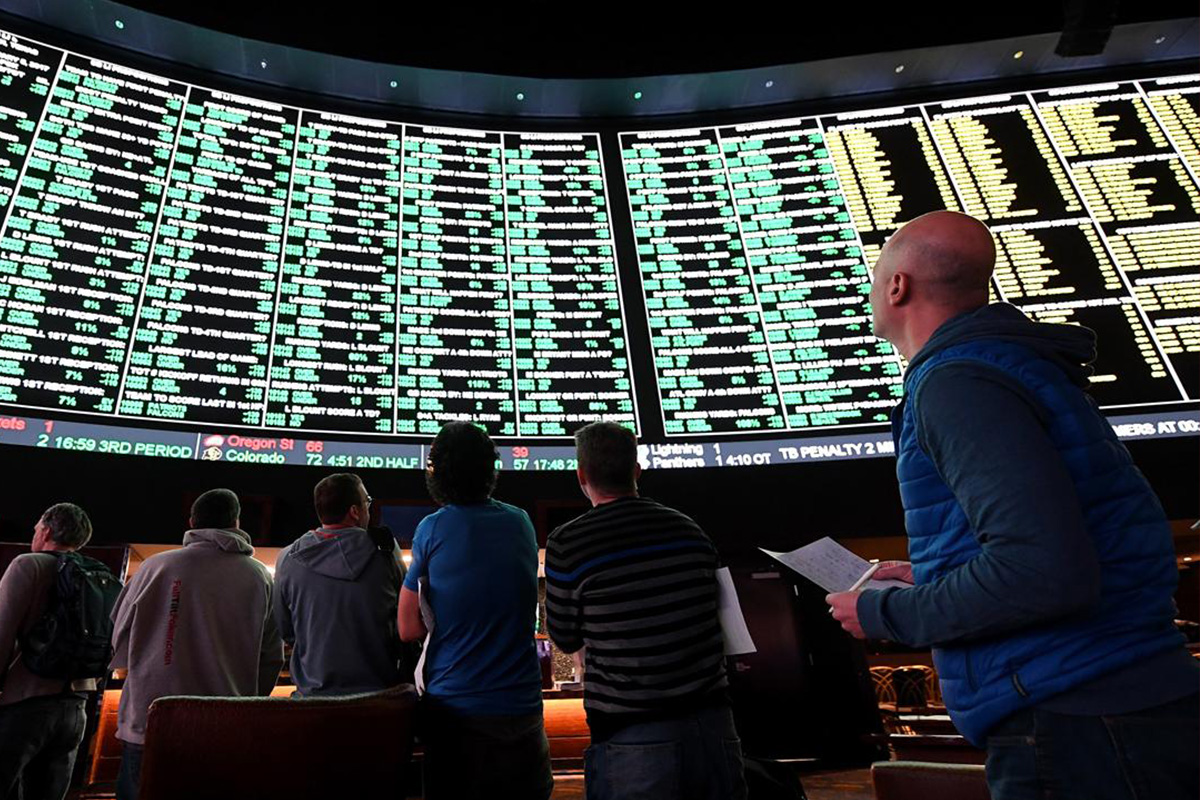 Reading Time:
1
minute
Minnesota is planning to formulate a new bill for legalising sports betting at tribal casinos in the state.
The new bill, named the new Safe and Regulated Sports Gambling Act of 2019, was introduced by Representative Pat Garofalo. It proposes plans to form the Minnesota Sports Wagering Commission, an authority that will have the powers to regulate the state's sports betting market.
The bill would allow in-person sports wagering at casinos runs by recognised tribes in Minnesota, while consumers would also be able to place bets via mobile and other electronic devices on-site. The bill stipulates that any mobile app to block access to consumers if they are more than 20ft away from a tribal property.
Consumers can bet on all sports and events authorised by the Commission, including US collegiate sports, but wagering on virtual events would not be permitted.
According to the proposal, the new commission will sanction two types of licenses: a sports pool licence and a mobile and electronic sports pool licence, with casinos permitted to apply for both types of licences. The bill does not set out the cost for either licence.
The bill would also enable casinos to enter into agreements with third parties to manage or operate an on-site sports pool, a mobile and electronic sports pool, or both.