First Mobile-Enabled Lottery Card™ Debuts in Ohio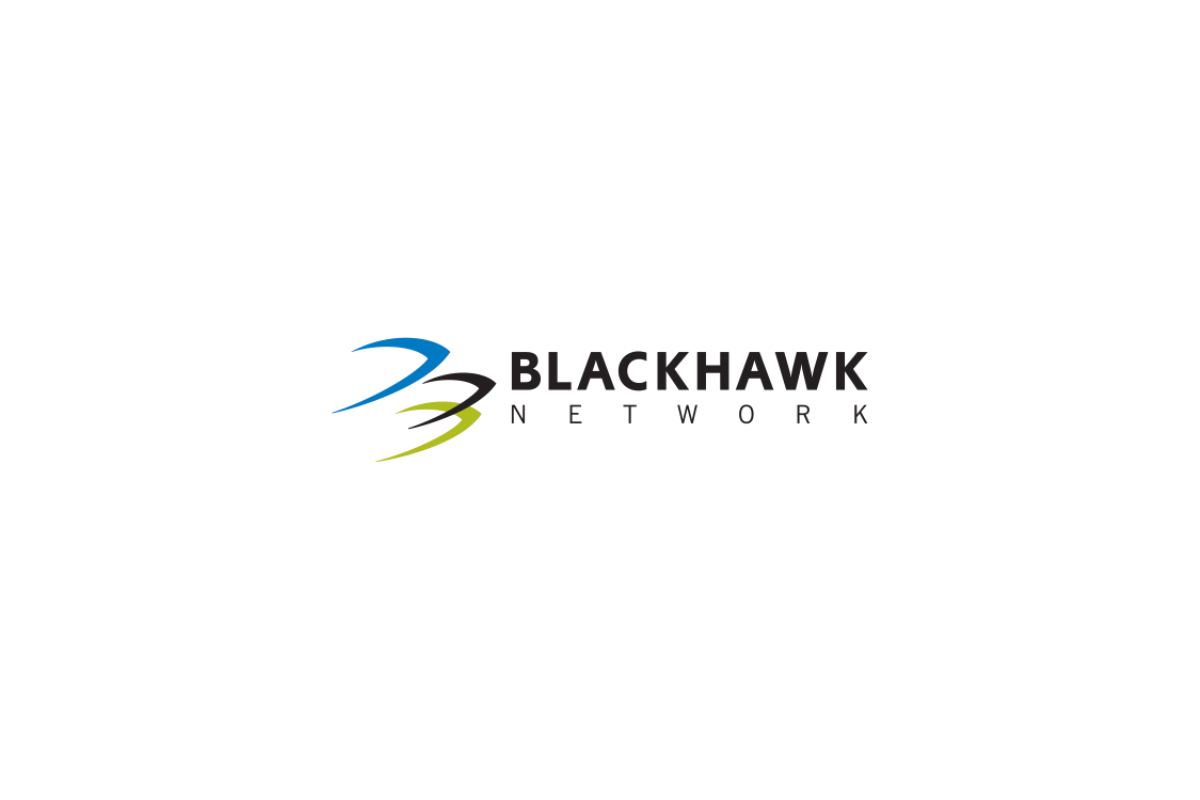 Reading Time:
4
minutes
The Lottery Card™ from Linq3 and Blackhawk Network gives consumers a new, digital lottery experience; available in Buehler's Fresh Foods, Giant Eagle and Kroger stores statewide
CLEVELAND, Aug. 20, 2018 — The new mobile-enabled Lottery Card™, now available in select grocery and retail stores statewide, allows Ohio consumers to buy and play Powerball® and Mega Millions® in a new, convenient and fun way. Ohio is among the first states to debut this digital lottery option, which allows players to enter these draw games on their phones. The Lottery Card is now available for purchase by adults 18 or older and can be found in checkout lanes and on gift card racks in Buehler's Fresh Foods, Giant Eagle and Kroger stores statewide. This unique way to play lottery will become available in additional states later this year, subject to applicable state lottery approval.
Perfect for lottery enthusiasts and gift card lovers alike, the Lottery Card pairs a fun, digital way to play the lottery with the convenience of a gift card. The product is a major innovation in lottery and gift cards, and shoppers will love it for gifting and self-use. Lottery Cards are currently available for both Powerball and Mega Millions, and cost $10 for five plays and $20 for 10 plays. Consumers are charged the cost of their chosen Lottery Card plus $0.89 for Mobile Play Benefits.
To play, consumers simply purchase the Lottery Card at their favorite Buehler's, Giant Eagle or Kroger location. When ready to enter the next lottery drawing, the player texts in the Lottery Card's unique code to a specified number, provides their name and confirms their location to complete a one-time card enrollment. The player then receives a picture message with the quick pick numbers, draw date and other transaction information. Winners are notified via text and picture message and most winnings are paid automatically via PayPal1. After enrolling, players can use their Lottery Card to play again and again by presenting it at checkout. More details regarding this new way to play, including where to buy the Lottery Card, are available at playatthecheckout.com.
The Lottery Card is the result of a collaboration between Linq3 and Blackhawk Network (Blackhawk). Linq3 is an innovation and technology company that designs, builds and markets state-of-the-art solutions that make it easier and more fun to play the lottery. Blackhawk is a global financial technology company and leader in connecting brands and people through branded value solutions, including gift cards.
"Lottery players, like all consumers, want convenience and a great user experience. The Lottery Card provides both. It's a product designed to fit with consumers' increasingly busy and digital lifestyles," said Tom Spiegel, Linq3 Chairman and Chief Executive Officer.
An additional benefit of the Lottery Card is the opportunity for consumers to gift it, providing recipients the excitement of playing and the chance to win big. Based on independently-conducted research, 44 percent of consumers surveyed are interested in receiving a gift card to play the lottery, while 43 percent would be interested in giving a lottery gift card.2
According to the National Retail Federation, for the eleventh year in a row, gift cards have been the most popular items on holiday wish lists in America.3 The addition of the Lottery Card to checkout and gift card racks will provide consumers with a new gift card option for the five gift-giving holidays―and retailers with a new way to capitalize on the spikes in lottery sales that occur when jackpots are high.
"We are proud to pair Linq3's innovative technology with our robust retail network to bring the Lottery Card to market in Ohio," said David Tate, Blackhawk Network Senior Vice President, Sales & Marketing. "The Lottery Card represents an innovation in both the gift card and lottery industries, and is a great gift option for those accustomed to living a more digitally-enabled lifestyle."
Between 2007 and 2016, the Ohio Lottery contributed more than $8.04 billion to the state's education system, including more than $1.06 billion in 2016 alone.4
About Linq3:
Linq3 Technologies, Inc. is a U.S.-based innovation and technology company focused on transforming the lottery industry. Headquartered in Atlanta, GA, Linq3 designs, builds and markets state-of-the-art solutions for modern lottery gameplay. Linq3 holds regulatory approvals and state licenses that allow it to generate and distribute lottery tickets through a proprietary technology platform. This platform uses existing point of sale (POS) devices at major retailers across the United States. For more information, please visit linq3.com and playatthecheckout.com.
About Blackhawk Network :
Blackhawk Network Holdings, Inc. is a global financial technology company and a leader in connecting brands and people through branded value solutions. Blackhawk platforms and solutions enable the management of stored value products, promotions and rewards programs in retail, ecommerce, financial services and mobile wallets. Blackhawk's Hawk Commerce division offers technology solutions to businesses and direct to consumers. The Hawk Incentives division offers enterprise, SMB and reseller partners an array of platforms and branded value products to incent and reward consumers, employees and sales channels. Headquartered in Pleasanton, Calif., Blackhawk operates in 26 countries.
For more information, please visit BlackhawkNetwork.com, CashStar.com, HawkCommerce.com, HawkIncentives.com .
1 Jackpot prizes of $600 or more must be collected at a lottery office.
2 The findings are part of an Internet-based survey conducted independently by Leger on behalf of Blackhawk Network in March 2018. The sample size included 3,030 American respondents ages 18+.
3 NRF Holiday Spending Survey is a survey conducted by Prosper Insights & Analytics on behalf of the National Retail Federation in October 2017. The sample size included 7,349 consumers.
4 History of Payments to Education, 2007‒2016, was published by the Ohio Lottery in 2016.
CONTACT:
Erin Dolin
erin@fletchergroupllc.com
303-204-4819
Source: Blackhawk Network Holdings, Inc.
Regulated Online Gambling Market Attracts the Attention of Big Players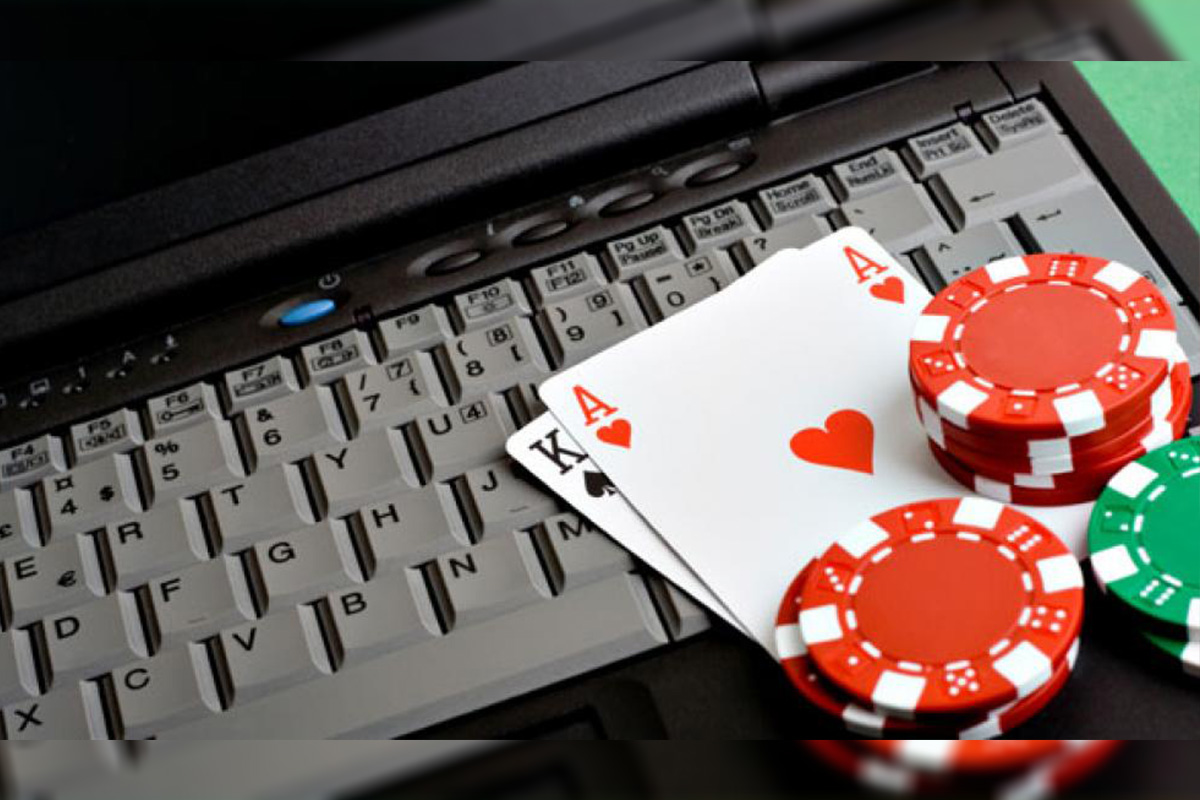 Reading Time:
1
minute
The regulated online gambling market in the U.S. has attracted the attention of many big players, both within and outside the gambling industry. This includes a disproportionate amount of offshore companies, due to the fraught history of online gambling in the states.
Since the advent of the Internet, the federal government and the Justice Department have taken a hostile stance towards online gambling. With the exception of sports betting in recent years, online casino gambling still remains very much within the crosshairs of the government.
Over the years, this has led to the stagnation of the online gambling market in the U.S., with the notable exception of Las Vegas. When you discount the casinos in Atlantic City and Las Vegas, very few homegrown companies are active in the online gambling scene, especially on the tech side of the equation.
In the global market, Europe has stolen a march on everyone else with their more liberal take on regulated online gambling. This has led to the rise of a diverse field of companies looking to enter the newly opened online betting markets in the United States in 2018–19.
Foxwoods Resort Casino Installs Third Interblock Stadium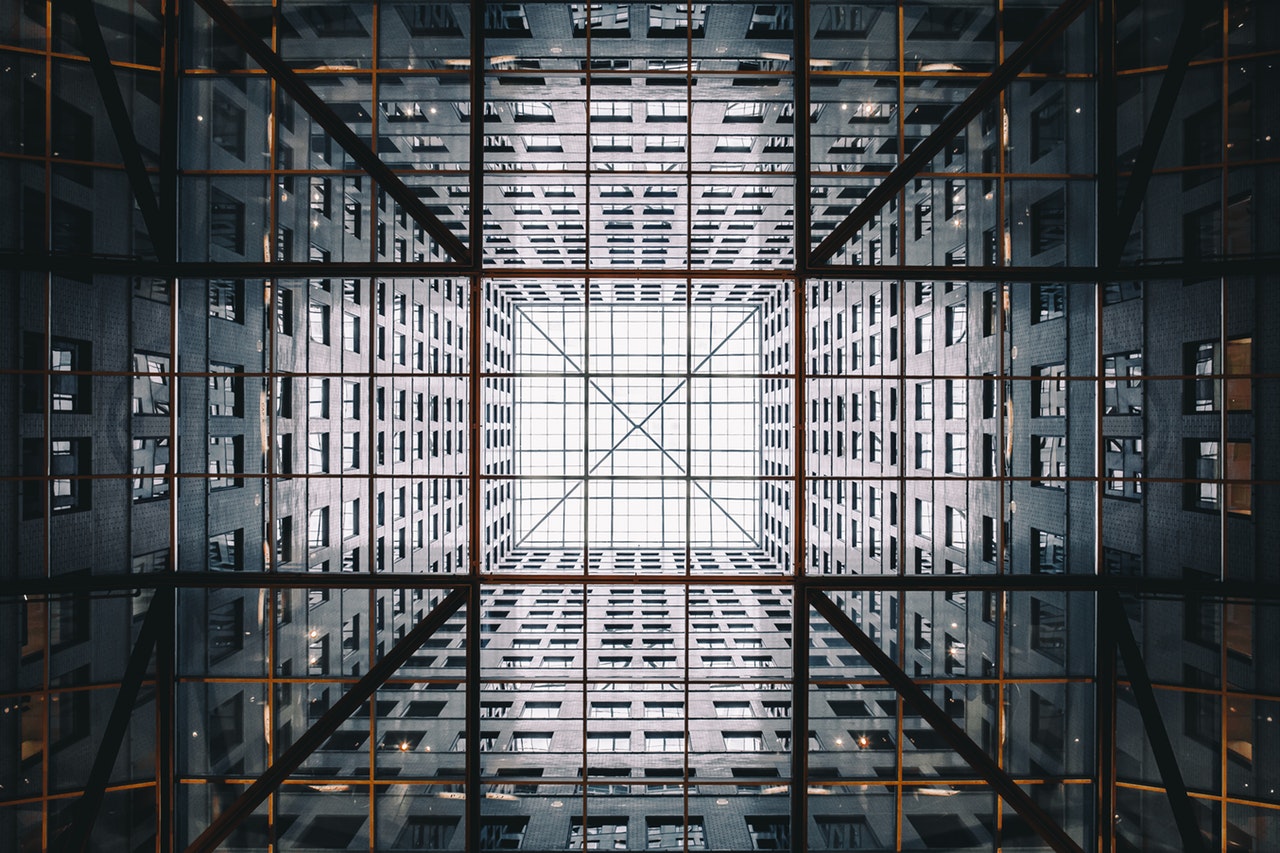 Reading Time:
2
minutes
Luxury gaming manufacturer and electronic table game (ETG) market leader Interblock® announced an expansion of their footprint at Foxwoods Resort Casino, North America's largest resort casino. The most recent addition to the casino is a Diamond dealer assist stadium to the Rainmaker Casino. The expansion takes the product portfolio of Interblock to 85 seats at the property.
John Connelly, CEO of Interblock commented "The executive management team at Foxwoods Resort Casino has always strived to be first when it comes to innovation. The introduction of a third stadium within the same casino is an indication of the financial benefits Foxwoods has realized.
A combination of new players, operational savings, and the ability to increase both handle and hold percentages has proven to bring the incremental EBITDA Foxwoods was looking for. This could have only been achieved with the support of the casino."
Foxwoods Resort Casino was one of the first properties in North America to install the company's award-winning Pulse Arena in 2016, which was branded as PLAY Arena. PLAY Arena is a technological experience that delivers a hybrid of entertainment, gambling, and social interaction. An immersive video wall displays games in play, statistics, and game history. New Interblock technology provides players with the ability to play up to four games simultaneously from a single play station within the stadium including live Multi-hand Blackjack, Roulette, Baccarat and video Craps and Sic Bo.
Performance results from PLAY Arena have encouraged property management to add additional Interblock Stadiums to their casino floor. In addition to PLAY Arena in the Great Cedar Casino, the property will now feature Diamond dealer assist stadiums in both their Rainmaker Casino and Fox Tower Casino. The stadiums consist of 30 and 24 seats respectively and feature live Multi-hand Blackjack, Dual-shoe Baccarat and Roulette. Interblock stadium solutions allow operators to easily transform a dealer assisted stadium into a fully automated stadium, ensuring that the section of the casino floor is always active and able to generate constant revenue even when live dealers are not present. The live dealer tables are equipped with an easy to use dealer console and a camera that allows players to view the live gameplay from their play station screen in addition to the large LCD displays above. Play stations are also equipped with brilliant high-definition graphics offering side bets, trends, game rules and a strategy card for Blackjack.
Wayne Theiss, Vice President Table Games at Foxwoods Resort Casino said "We are very excited about our continued partnership with Interblock. Our recently expanded footprint is a testament to the tremendously successful performance of their units on our floor."
Scientific Games, Big Time Gaming and Golden Nugget Bring Online Content to New Jersey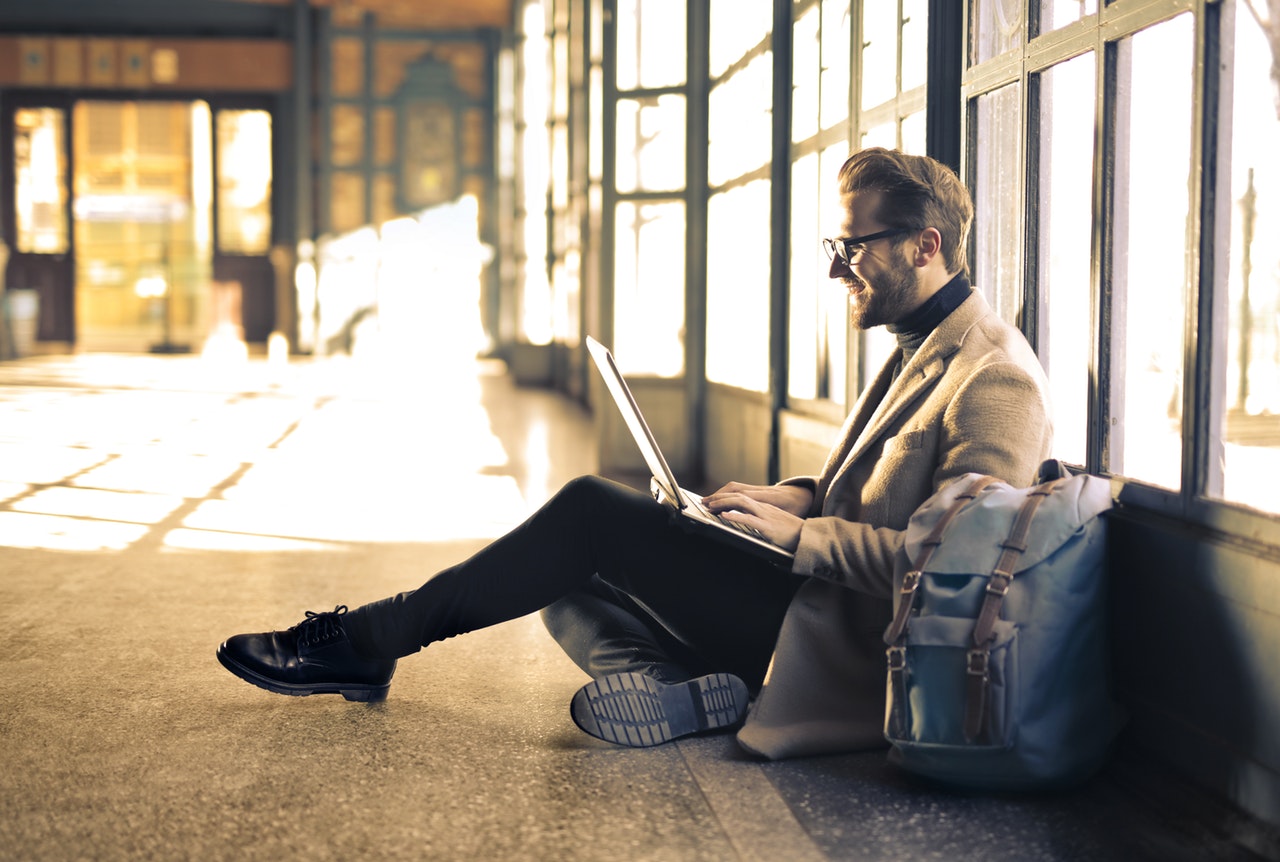 Reading Time:
4
minutes
Scientific Games Corporation (NASDAQ: SGMS) ("Scientific Games") ramped up its online presence in New Jersey through a new launch that sees Big Time Gaming ("BTG") content available via its Open Gaming System ("OGS") with Golden Nugget Online Casino ("Golden Nugget").
BTG is one of Scientific Games' top-performing network partners in the UK and European markets; this partnership brings their content to the growing U.S. space backed by the renowned OGS platform, beginning with Golden Nugget. The launch reimagines play by giving Golden Nugget an entire library of BTG and Scientific Games content, including games that use the massively popular Megaways™ mechanic like the blockbuster slot Bonanza, available at launch next week.
Nik Robinson, BTG CEO, said: "Our content and Scientific Games' platform make for a perfect New Jersey offering. The U.S. digital gaming market is gaining traction, and we're excited to provide Golden Nugget's players with our growing library of innovative titles."
Expanding on its strong partnership in Europe with BTG, this launch underpins the reliability and impact of the OGS platform, which brings thousands of games to operators with a single, easy integration. Golden Nugget now has access to a revolutionary portfolio of game content that brings together two of the industry's creative forces.
Dylan Slaney, SVP Casino and Platforms for SG Digital, said: "Our CONNECT partner program gives developers and innovators the opportunity to offer their content to more players than ever before via one seamless integration, and this launch is a perfect example. By leveraging BTG's innovative prowess, our strong game brands (both licensed and proprietary), and Golden Nugget's loyal audience, we've created a truly unprecedented gaming ecosystem for New Jersey players."
"Golden Nugget Casino leads the New Jersey market with the largest portfolio of slot games," said  Thomas Winter, Senior Vice President and General Manager, Golden Nugget Online Casino. "Working with Scientific Games and Big Time Gaming to bring these innovative Megaways™ slot games to the U.S. provides our growing player base an exclusive first look at these games that are pioneering the online slots industry."
Megaways™ is a trademark owned by Big Time Gaming. Used with permission. All rights reserved.
© 2019 Scientific Games Corporation. All rights reserved.
About Scientific Games
Scientific Games Corporation (NASDAQ: SGMS) is a world leader in gaming entertainment offering the industry's broadest and most integrated portfolio of game content, advanced systems, cutting-edge platforms and professional services. Scientific Games is #1 in technology-based gaming systems, digital real-money gaming and sports betting platforms, casino table games and utility products and lottery instant games, and a leading provider of games, systems and services for casino, lottery and social gaming. Committed to responsible gaming, Scientific Games delivers what customers and players value most: trusted security, engaging entertainment content, operating efficiencies and innovative technology. For more information, please visit www.scientificgames.com.
Scientific Games Contacts
Corporate Communications:
Scientific Games:  Susan Cartwright +1 702-532-7981
Vice President, Corporate Communications
susan.cartwright@scientificgames.com
 Investor Relations:
Scientific Games:  Michael Quartieri +1 702-532-7658
Executive Vice President and Chief Financial Officer
About Big Time Gaming:

Big Time Gaming is the thought leader in slot development, providing the world's largest online casino operators with its revolutionary OMNI product range. Big Time Gaming continues to lead the charge with games such as Bonanza and Extra Chilli breaking records in turnover and topping the European iGaming charts. With its first branded release Who Wants to be a Millionaire, Big Time Gaming has a growing portfolio of innovative slots and games available through Scientific Games, Microgaming and now Relax.
About Golden Nugget Atlantic City
The Golden Nugget Atlantic City, located on Frank S. Farley Marina is a premier resort destination, offering guests more than 740 rooms and suites. The entire property went through a $150 million complete renovation 5 years ago and has taken on a fresh, modern look to include a high-energy casino featuring the most popular slot and video poker machines, table games, and poker room; nightly entertainment, new bars and lounges, Haven Nightclub, stylish retail offerings, as well as Landry's signature world-class restaurants such as Chart House and Vic & Anthony's Steakhouse; a luxury spa and salon; and H20 poolside lounge. The Golden Nugget has already established strong brand recognition worldwide with locations in Las Vegas and Laughlin, NV, Biloxi, MS and Lake Charles, Louisiana.
Launched in November 2013, GoldenNuggetCasino.com offers the best user experience to New Jersey online and mobile real-money gaming players. Supported by the largest selection of games for both desktop and mobile players, a user-friendly interface and a world-class Customer Service, GoldenNuggetCasino.com was voted Operator of the Year in 2015, 2016 and 2017 at the iGaming North America Awards and Operator of the Year 2017, 2018 and 2019 at the EGR North America Awards.
Forward-Looking Statements
In this press release, Scientific Games makes "forward-looking statements" within the meaning of the U.S. Private Securities Litigation Reform Act of 1995. Forward-looking statements can be identified by words such as "will," "may," and "should." These statements are based upon management's current expectations, assumptions and estimates and are not guarantees of timing, future results or performance. Therefore, you should not rely on any of these forward-looking statements as predictions of future events. Actual results may differ materially from those contemplated in these statements due to a variety of risks and uncertainties and other factors, including those factors described in our filings with the SEC, including Scientific Games' current reports on Form 8-K, quarterly reports on Form 10-Q and its latest annual report on Form 10-K filed with the SEC on February 28, 2019 (including under the headings "Forward-Looking Statements" and "Risk Factors"). Forward-looking statements speak only as of the date they are made and, except for Scientific Games' ongoing obligations under the U.S. federal securities laws, Scientific Games undertakes no obligation to publicly update any forward-looking statements whether as a result of new information, future events or otherwise.