First Mobile-Enabled Lottery Card™ Debuts in Ohio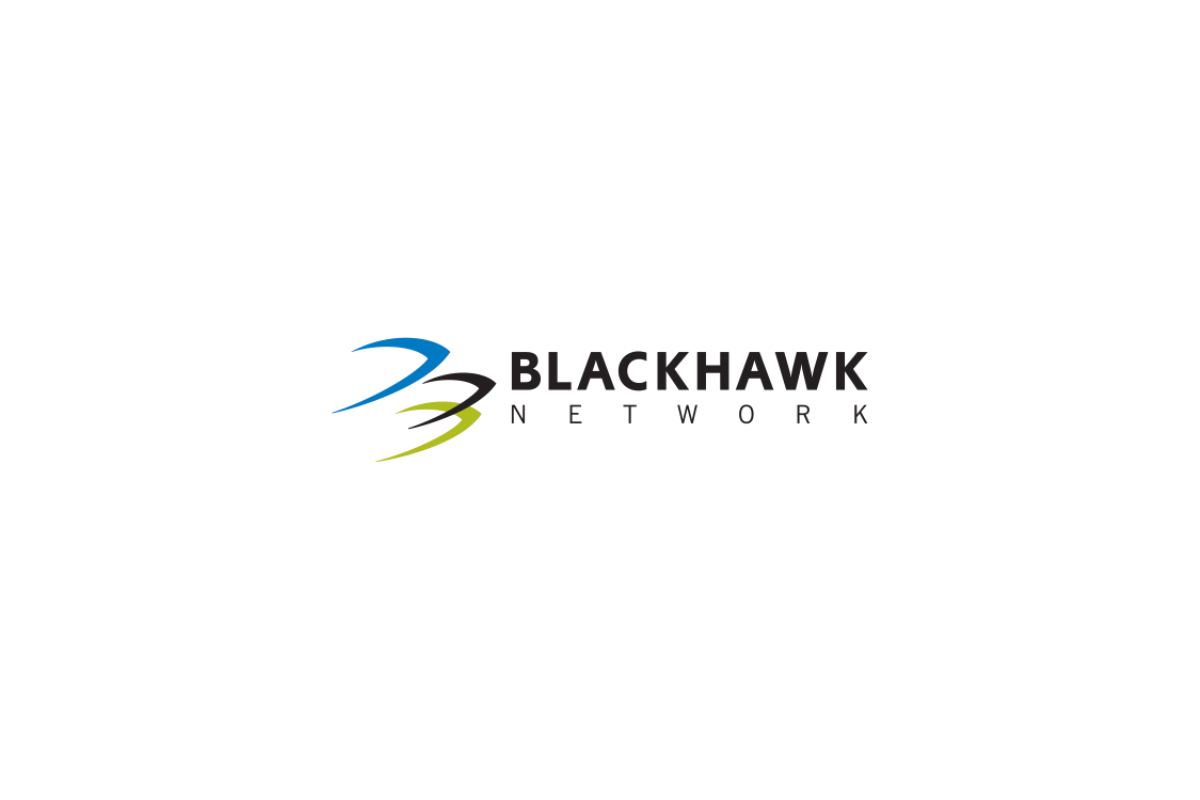 Reading Time:
4
minutes
The Lottery Card™ from Linq3 and Blackhawk Network gives consumers a new, digital lottery experience; available in Buehler's Fresh Foods, Giant Eagle and Kroger stores statewide
CLEVELAND, Aug. 20, 2018 — The new mobile-enabled Lottery Card™, now available in select grocery and retail stores statewide, allows Ohio consumers to buy and play Powerball® and Mega Millions® in a new, convenient and fun way. Ohio is among the first states to debut this digital lottery option, which allows players to enter these draw games on their phones. The Lottery Card is now available for purchase by adults 18 or older and can be found in checkout lanes and on gift card racks in Buehler's Fresh Foods, Giant Eagle and Kroger stores statewide. This unique way to play lottery will become available in additional states later this year, subject to applicable state lottery approval.
Perfect for lottery enthusiasts and gift card lovers alike, the Lottery Card pairs a fun, digital way to play the lottery with the convenience of a gift card. The product is a major innovation in lottery and gift cards, and shoppers will love it for gifting and self-use. Lottery Cards are currently available for both Powerball and Mega Millions, and cost $10 for five plays and $20 for 10 plays. Consumers are charged the cost of their chosen Lottery Card plus $0.89 for Mobile Play Benefits.
To play, consumers simply purchase the Lottery Card at their favorite Buehler's, Giant Eagle or Kroger location. When ready to enter the next lottery drawing, the player texts in the Lottery Card's unique code to a specified number, provides their name and confirms their location to complete a one-time card enrollment. The player then receives a picture message with the quick pick numbers, draw date and other transaction information. Winners are notified via text and picture message and most winnings are paid automatically via PayPal1. After enrolling, players can use their Lottery Card to play again and again by presenting it at checkout. More details regarding this new way to play, including where to buy the Lottery Card, are available at playatthecheckout.com.
The Lottery Card is the result of a collaboration between Linq3 and Blackhawk Network (Blackhawk). Linq3 is an innovation and technology company that designs, builds and markets state-of-the-art solutions that make it easier and more fun to play the lottery. Blackhawk is a global financial technology company and leader in connecting brands and people through branded value solutions, including gift cards.
"Lottery players, like all consumers, want convenience and a great user experience. The Lottery Card provides both. It's a product designed to fit with consumers' increasingly busy and digital lifestyles," said Tom Spiegel, Linq3 Chairman and Chief Executive Officer.
An additional benefit of the Lottery Card is the opportunity for consumers to gift it, providing recipients the excitement of playing and the chance to win big. Based on independently-conducted research, 44 percent of consumers surveyed are interested in receiving a gift card to play the lottery, while 43 percent would be interested in giving a lottery gift card.2
According to the National Retail Federation, for the eleventh year in a row, gift cards have been the most popular items on holiday wish lists in America.3 The addition of the Lottery Card to checkout and gift card racks will provide consumers with a new gift card option for the five gift-giving holidays―and retailers with a new way to capitalize on the spikes in lottery sales that occur when jackpots are high.
"We are proud to pair Linq3's innovative technology with our robust retail network to bring the Lottery Card to market in Ohio," said David Tate, Blackhawk Network Senior Vice President, Sales & Marketing. "The Lottery Card represents an innovation in both the gift card and lottery industries, and is a great gift option for those accustomed to living a more digitally-enabled lifestyle."
Between 2007 and 2016, the Ohio Lottery contributed more than $8.04 billion to the state's education system, including more than $1.06 billion in 2016 alone.4
About Linq3:
Linq3 Technologies, Inc. is a U.S.-based innovation and technology company focused on transforming the lottery industry. Headquartered in Atlanta, GA, Linq3 designs, builds and markets state-of-the-art solutions for modern lottery gameplay. Linq3 holds regulatory approvals and state licenses that allow it to generate and distribute lottery tickets through a proprietary technology platform. This platform uses existing point of sale (POS) devices at major retailers across the United States. For more information, please visit linq3.com and playatthecheckout.com.
About Blackhawk Network :
Blackhawk Network Holdings, Inc. is a global financial technology company and a leader in connecting brands and people through branded value solutions. Blackhawk platforms and solutions enable the management of stored value products, promotions and rewards programs in retail, ecommerce, financial services and mobile wallets. Blackhawk's Hawk Commerce division offers technology solutions to businesses and direct to consumers. The Hawk Incentives division offers enterprise, SMB and reseller partners an array of platforms and branded value products to incent and reward consumers, employees and sales channels. Headquartered in Pleasanton, Calif., Blackhawk operates in 26 countries.
For more information, please visit BlackhawkNetwork.com, CashStar.com, HawkCommerce.com, HawkIncentives.com .
1 Jackpot prizes of $600 or more must be collected at a lottery office.
2 The findings are part of an Internet-based survey conducted independently by Leger on behalf of Blackhawk Network in March 2018. The sample size included 3,030 American respondents ages 18+.
3 NRF Holiday Spending Survey is a survey conducted by Prosper Insights & Analytics on behalf of the National Retail Federation in October 2017. The sample size included 7,349 consumers.
4 History of Payments to Education, 2007‒2016, was published by the Ohio Lottery in 2016.
CONTACT:
Erin Dolin
erin@fletchergroupllc.com
303-204-4819
Source: Blackhawk Network Holdings, Inc.
PointsBet Partners With Catfish Bend Casino in Iowa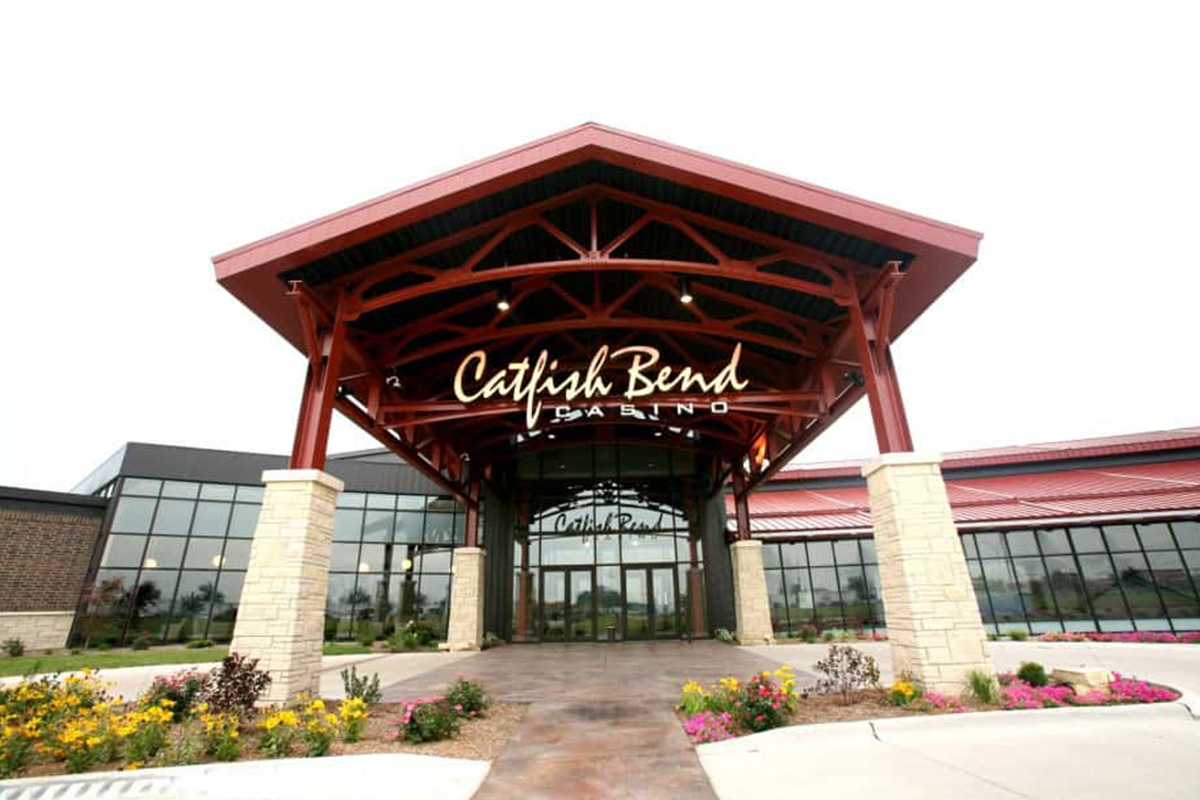 Reading Time:
1
minute
PointsBet, the top-tier sportsbook operator, has entered a multi-year partnership with Catfish Bend Casino, one of Iowa's leading casino, entertainment, and hotel destinations.
The partnership will include the launch of both premium retail and mobile sportsbook operations in Iowa, following proper licensing afforded by the Iowa Racing and Gaming Commission. PointsBet and Catfish Bend Casino will work in tandem to build out a multi-faceted sports entertainment venue centrally located on the Catfish Bend property.
"PointsBet is thrilled to announce this partnership, enabling us to create a first-class sportsbook for Iowa's sports bettors at one of the best casino resorts in the Midwest. Catfish Bend Casino's executives – Gary Hoyer and Rob Higgins – are two of the most progressive and forward-thinking operators in the industry. We knew they were the perfect match for PointsBet's long-term vision of gaming in the U.S. from day one," Johnny Aitken, PointsBet's U.S. CEO said.
"We couldn't imagine a better sportsbook to bring to Catfish Bend Casino and the state of Iowa. The potential legalization of sports betting in Iowa opens an exciting new opportunity for recreational and avid players, and PointsBet's unmatched dedication to bettors makes them the ideal partner for our brand and go-to-market plan," Gary Hoyer, CEO of Great River Entertainment said.
Delaware North Sues Miomni Gaming Over Fraudulent Claims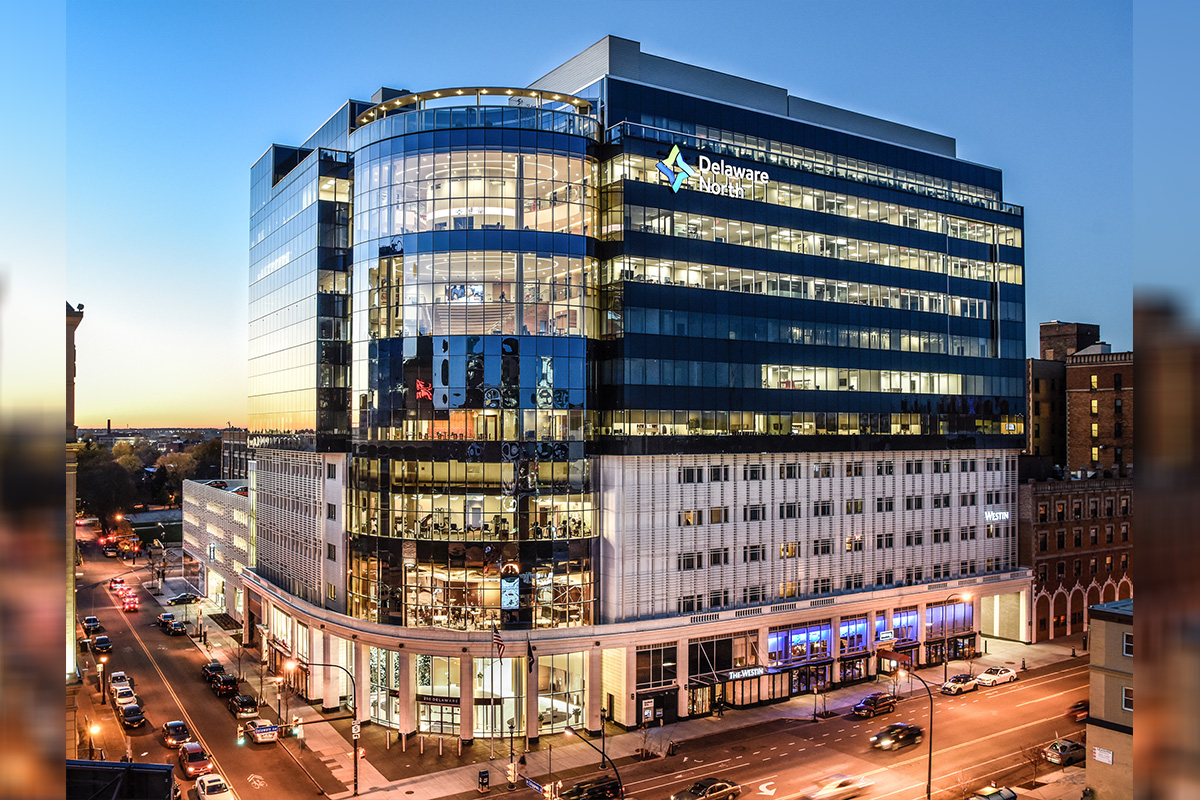 Reading Time:
1
minute
Delaware North, the US based casino operator, has filed a lawsuit against its sports betting joint venture partner Miomni Gaming.
The operator is seeking monetary damages through the suit filed in the Chancery Court of Delaware, including Miomni's 49% stake in the BetLucky joint venture, which the supplier is apparently refusing to give up. The joint venture was made to launch the BetLucky sports betting platform. Delaware North then terminated the contract earlier this month.
The operator claims Miomni made fraudulent claims to induce it to enter into a joint venture, as well as of wilfully breaching a limited liability company agreement governing the operation of BetLucky.
Delaware North claims that Miomni and chief executive Venner repeatedly claimed to own intellectual property rights to the platform, including the source code for the front end and back end of the platform.
PGCB Imposes Fine Totalling US$242k on Two Casino Operators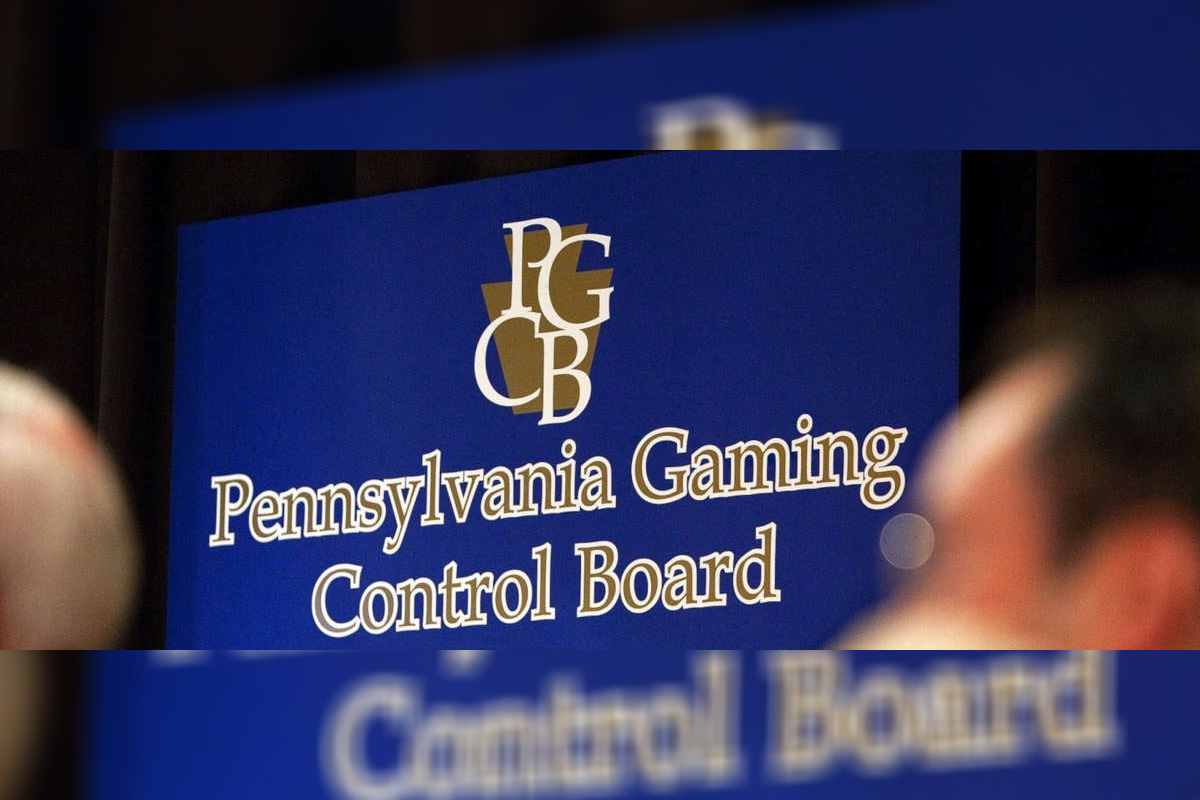 Reading Time:
1
minute
The Pennsylvania Gaming Control Board (PGCB) has imposed the fines totalling US$242k against two casino operators.
Sands Bethworks Gaming, LLC, operator of the Sands Casino Resort in Northampton County, received separate fines of US$120k for underage gaming violations and a second for US$110k regarding the awarding of free slot play. The fine stemmed from 11 incidents in which individuals under the age of 21 accessed the gaming floor.
The second fine was issued for permitting the issuance of free slot play by employees who were not authorised to do so and/or issuing free slot play of amounts above authorised levels.
Washington Trotting Association, LLC, operator of the Meadows Racetrack and Casino in Washington County, received a US$12.5k fine for an underage gaming violation. This fine stemmed from an 18-year-old male gaining access onto the gaming floor, wagering at table games and being served alcohol.