Tomas Draksas (Edgeless) to join the Innovation Talks – Evolution of technology vs Gambling Regulators panel discussion at CEEGC2018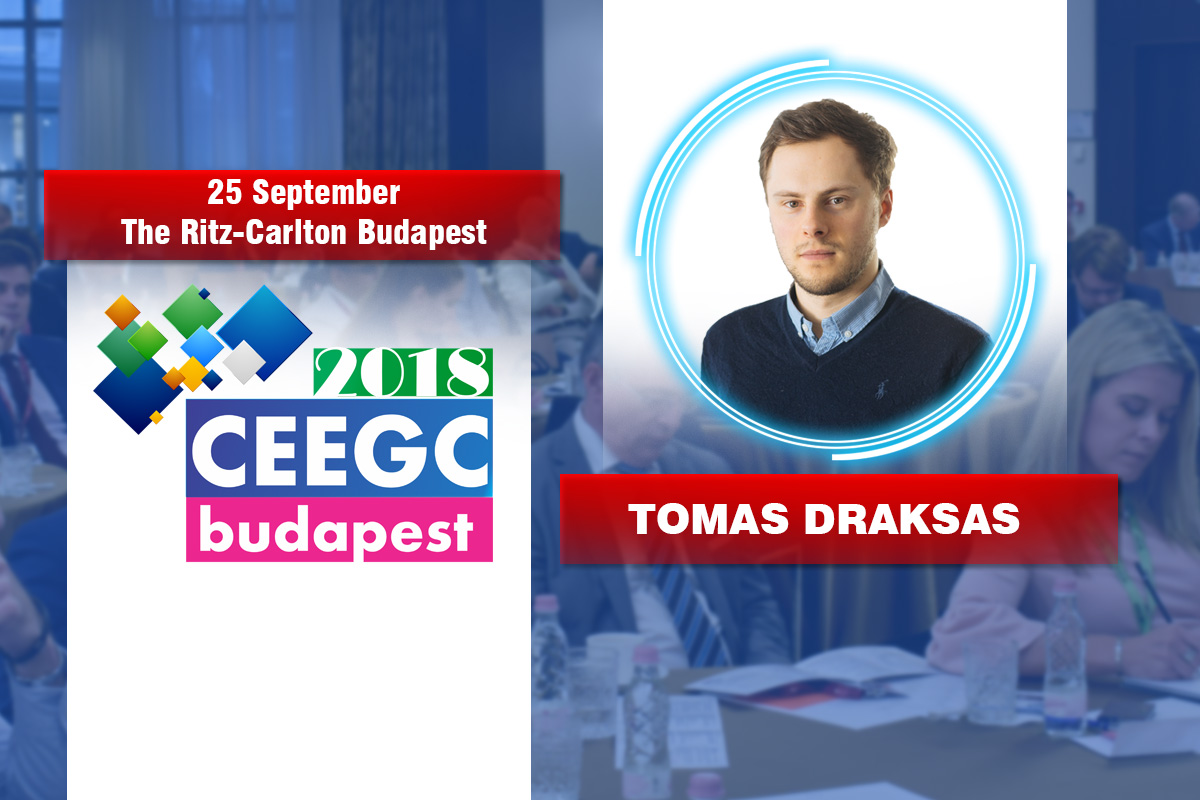 Reading Time:
3
minutes
Budapest – 21 August 2018 – Over the last twelve months or so, the whole world has woken up to the phenomenon of cryptocurrency. Bitcoin's sudden and dramatic increases or decreases in value have been in the headlines everywhere, but we must not forget that the blockchain technology behind it is the most interesting aspect for many.
As often quoted, blockchain would seem to be a perfect solution for the gambling industry in general and online gambling in particular. Especially since many millions of transactions carried out between players and gambling sites each day – both in terms of stakes being laid down and winnings being collected. If these can be made quickly and directly without the need for an intermediary such as a bank or a credit card company being involved, it would be good for both parties.
If we take a look at the player, the anonymity of the exchange, not to mention the speed, are both very appealing features. Plus, the low (and sometimes non-existent) fee is obviously good news for the online casino, which may be paying up to 5% to carry out some transactions, allowing it to plough more money into marketing, new games, or better jackpots.
We must also mention that the blockchain is such a secure method of payment is obviously very important at a time when data breaches and other security issues are very much on the increase. Due to its decentralised attributes, it makes it virtually impossible to alter any data – offering a protection against online fraud.
But where does this leave the regulator, who has to ensure the protection of the player and also contribute to the state's budgets when it comes to a regulated market. Based on our data, nowhere. The regulators and legislators can't keep up with it and this leaves a serious gap in the regulation of certain market when it comes to crypto gambling.
Cryptocurrency only appeals to a select few gambling operators. At the moment, the potential consequences of flouting money laundering regulations vastly outweigh the nice-to-have benefits of greater efficiency and security.
We are honored to announce Tomas Draksas is the Co-founder of Edgeless, as the latest speaker who will join the "Innovation Talks – Evolution of technology vs Gambling Regulators" panel discussion and share the insights of this new way of gambling.
Tomas Draksas is the Co-founder of Edgeless, Professional Poker Player & Gambler, who has been recently making waves in the crypto gambling industry. He will join Joakim Renman (Scout Gaming Group), Adriaan Brink (BetterBetting) and Domenico Mazzola (Altenar) in the panel discussion moderated by Dr. Joseph Borg (WH Partners)
About Tomas Draksas
In 2008 – 2013, online poker was on the rise and a lot of new players were jumping into the game. At that time, Tomas decided to study the math of probability and poker. Later on, his direction changed to investing, cryptocurrency and digital marketing. He is the CEO of a conversion rate design company (Convi Design) which provides solutions to start-ups in the field of conversion rates and sales funnels. Additionally, he is investing into other start-ups. Right now Tomas is a Co-founder of Edgeless.io first fully transparent decentralised Ethereum casino.
Make sure you grab your seat in time and attend the most prestigious boutique style gaming event which gathers C-level executives yearly in one of Europe's most visited city. Register here!
You can browse the full agenda and already confirmed speaker list on the following link.
Quotes about CEEGC Budapest from attending delegates
Rafal Nowak – iGaming Sales Director at Mobiyo
"A week after the Budapest Gaming CEE conferences, I'm still discussing the topics brought up there with fellow delegates. Thank you Zoltan Tundik for organizing an informative an well shaped event on this, often underestimated iGaming territory and good luck with the next one!"
Roy Pedersen – CEO & Chief Editor at All In Translations
"For All-in Translations' 10 Year Anniversary Tour we decided to attend more smaller conferences. Zoltan and Betty are much of the reason for this. They have a unique way of giving a personal touch to the events they organise while at the same time keeping them highly relevant. CEEGC Budapest was another great example where we felt truly welcome, and at the same time it was great for business."