Betway have signed a three-year-deal to become Hannover 96's official betting partner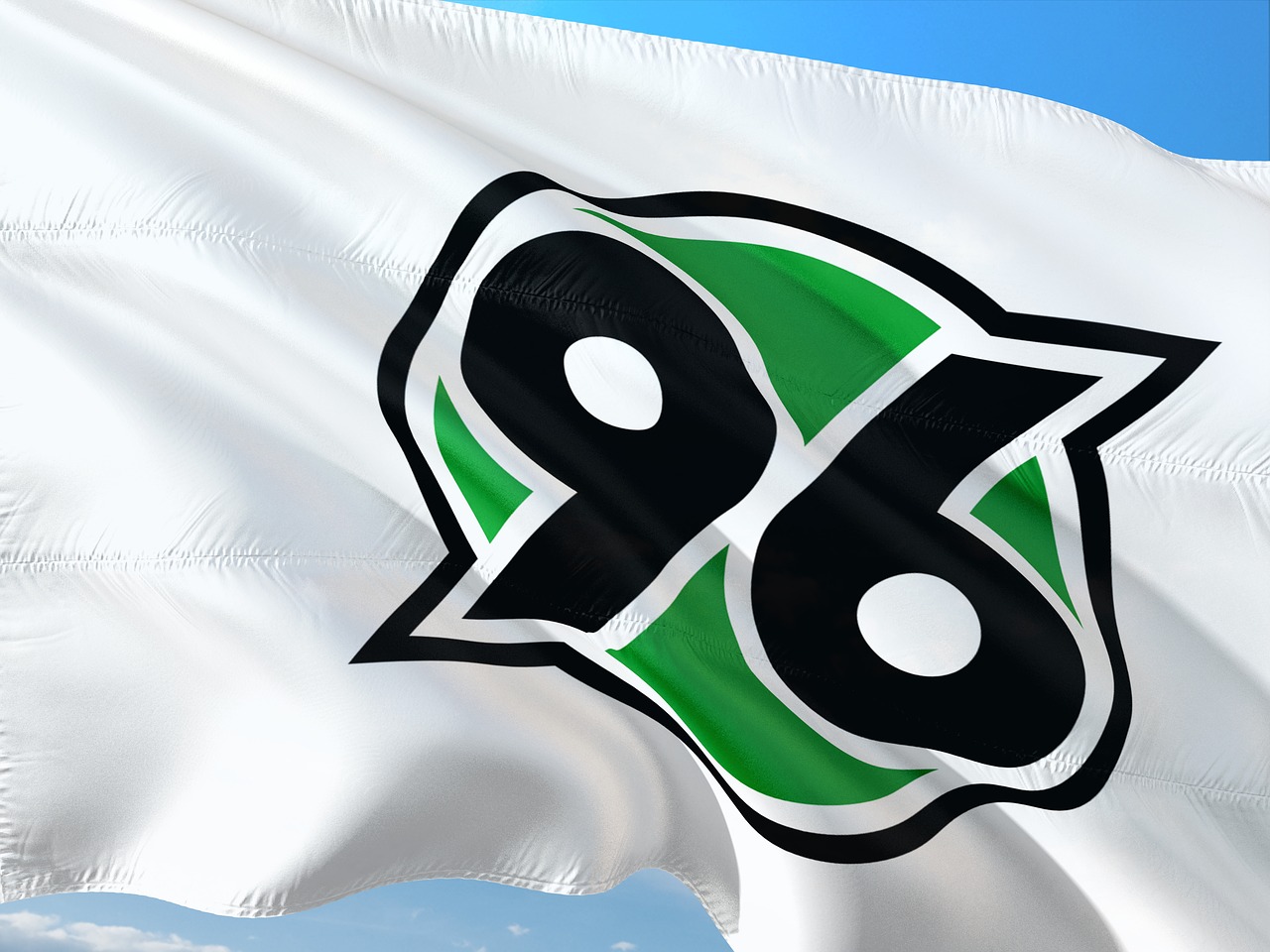 Reading Time:
2
minutes
Wednesday 29th August 2018 – Betway have signed a three-year-deal to become Hannover 96's official betting partner.
The sponsorship announcement follows on from the leading online bookmaker striking a similar deal with fellow Bundesliga outfit Fortuna Düsseldorf last week, marking a significant strengthening of their presence in the German market.
Betway have been the principal sponsor of English Premier League side West Ham United since 2015 and also have partnerships with Bundesliga outfit Werder Bremen, Belgian First Division A club Anderlecht, Italian Serie A giants AS Roma and three La Liga clubs, Deportivo Alaves, C.D. Leganés and Levante U. D.
Betway's Antony Werkman said: "The German market is very important to Betway, so I'm delighted to announce our second deal of the summer with a Bundesliga club.
"Hannover 96 is an established first league team and they're another exciting side to be involved with. We're looking forward to the coming seasons in what will hopefully work out to be a great partnership for the club, the fans and us."
Martin Kind, CEO of Hannover 96 emphasized: "We really appreciate that we could convince Betway to become our betting partner. We are looking forward to a high-performing partnership with an innovative output."
About the Betway Group
The Betway Group is a leading provider of first-class entertainment across sports betting, casino, bingo and poker. Launched in 2006, the company operates across a number of regulated online markets and holds licences in the UK, Malta, Italy, Denmark, Spain, Belgium, Germany and Ireland. Based in Malta and Guernsey, with support from London, Isle of Man, Stockholm and Cape Town, the Betway team comprises over 1,000 people.
Betway prides itself on providing its customers with a bespoke, fun and informed betting experience, supported by a safe and secure environment. Betway is a member of several prominent industry-related bodies, including ESSA, the Independent Betting Adjudication Service (IBAS) and the Remote Gambling Association (RGA), and is accredited by trusted international testing agency eCOGRA. It is also a partner of the Professional Players Federation (PPF) and is a donor to the Responsible Gambling Trust.
In addition to the flagship Betway brand, the Betway Group operates a number of other brands including Dream Bingo, Bingo on the Box, Spin Casino and the Hippodrome Online Casino. For more information about Betway's various products and licenced brands, please visit www.betwaygroup.com.
The Only Free Spins Guide Any Online Casino Lover Needs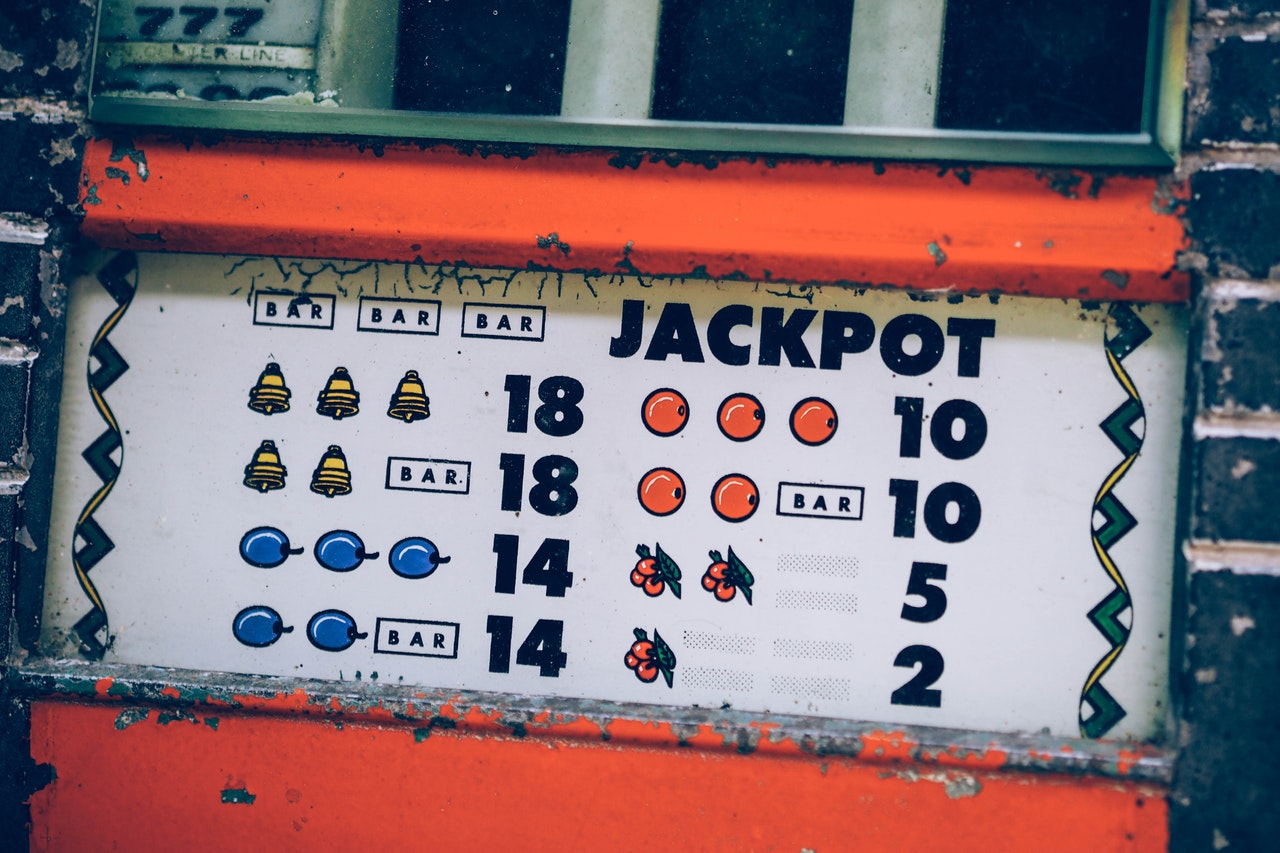 Reading Time:
4
minutes
Every online casino you stumble upon has free spins and offers to lure new clients into investing a truckload of money on their website. Everyone loves the idea of making a fortune by simply playing a good game of poker or roulette on your PC or mobile phone. However, free spins are more than simply having a stroke of luck; they are calculated promotional strategies aiming to increase their business. Free spins require no deposit fee, all you need is to create an account, register, and bam – you're done. Here are a few simple tips that every casino lover needs to know.
Different Types of Free Spins
Before we move on to the intricacies of free spins, let's get over with the basics. There are three fundamental types of free spins that gamblers can access across online casinos.
The free spin deposit bonus comes as a part of the periodical bonus offers. They usually have a high wagering amount and have equally challenging requirements. Check the features and factors of the offer before you make a choice.
The second type, the no deposit free spins are free and often used as a promotional strategy that is most popular amongst casino visitors. The sign-ups are free; however, you might be required to pay a minimum amount when it comes to making a withdrawal.
The final type requires you to pay a fee, you can avail extra free spin though.
Know more about free spins; check out this no deposit free spins list.
Online Casino Bonus and Free Spins
Free spins and bonuses have tempted gamblers from around the world into playing with their money and placing bets. However, online casinos are not as random as one deems them to be.
Free spins can either be part of a promotional scheme or given away as a bonus round to players who have invested a considerable amount and reached a specific level in their game. To access the no deposit free spin you have to create an account, set the amount and you can use it whenever you log in.
Some virtual casinos have the option where the client has to pay a nominal fee to play the free spin. You also have to see whether the winnings from the spin or bonus round are cashable or not. It would be a waste if your earnings were added to your account but couldn't be withdrawn upon request.
Win Real Money with Virtual Spins
Yes, you read that right. Even if you're playing on the virtual platform and there's no real money involved, you can earn some real cash and quickly too. Any winnings that you earn from the spins are added to your balance. What's more, this amount is cashable- you can withdraw the money anytime you want. Some platforms, however, give you the benefits but do not allow users to access it completely. There is a chance these offers might come with some wagering requirements. These requirements are varied and depend on factors like turnover and spin through. This means you need to spin a set number of times before you get a free spin. It can go from anywhere between 0-30, the lower the number the better it is. There are plenty of other offers other than free spins playthroughs and maximum cash-outs that can get you some quick money.
Advantages of a No Deposit Bonus
Free spins are a win-win situation for everyone who tries it out. Let's put it this way. Free spins are free, they cost you nothing, there is no risk involved and all the chances of hitting a jackpot! If that's not lady luck smiling down upon you, we don't know what is.
You can win quite a bit of money in a matter of mere seconds by taking advantage of the free bonus spins offered to you. All you need is to register with the casino, create an account, pick a game and spin away. Moreover, if it's truly your lucky day, you might make millions from a single spin while sitting in comfy PJs in your home.
That's the dream right? Listed below are a few benefits of casino free spins and reasons why you should definitely try them out.
You can avail free spins in more than one game from a single casino on a single account and get to keep the profits.
You can play with real money without the obligation to pay a dime if things don't turn out your way
Free spins are almost always without any additional conditions attached, they're transparent and there purely for expanding the business by offering guests tempting offers they just cannot resist.
Some disadvantages:
Oftentimes, you have to reach a certain spin or time limit to get a free bonus spin
Most free spins are waged on the lowest coins
Sometimes even the slot choices are limited
The Bottom Line
Online casinos are the best and the easiest ways to make some quick cash if you have the brains and the patience for it. It's not sheer dumb luck that earns you a fortune; a good gamble also requires meticulous thinking and in-depth planning. You need to think through every decision you're about to take, think about the consequences and its effect on your game. Free spins and online bonus rounds give you the golden opportunity to make money with minimum risks involved.
GiG applies for Spanish licence as part of expansion in regulated markets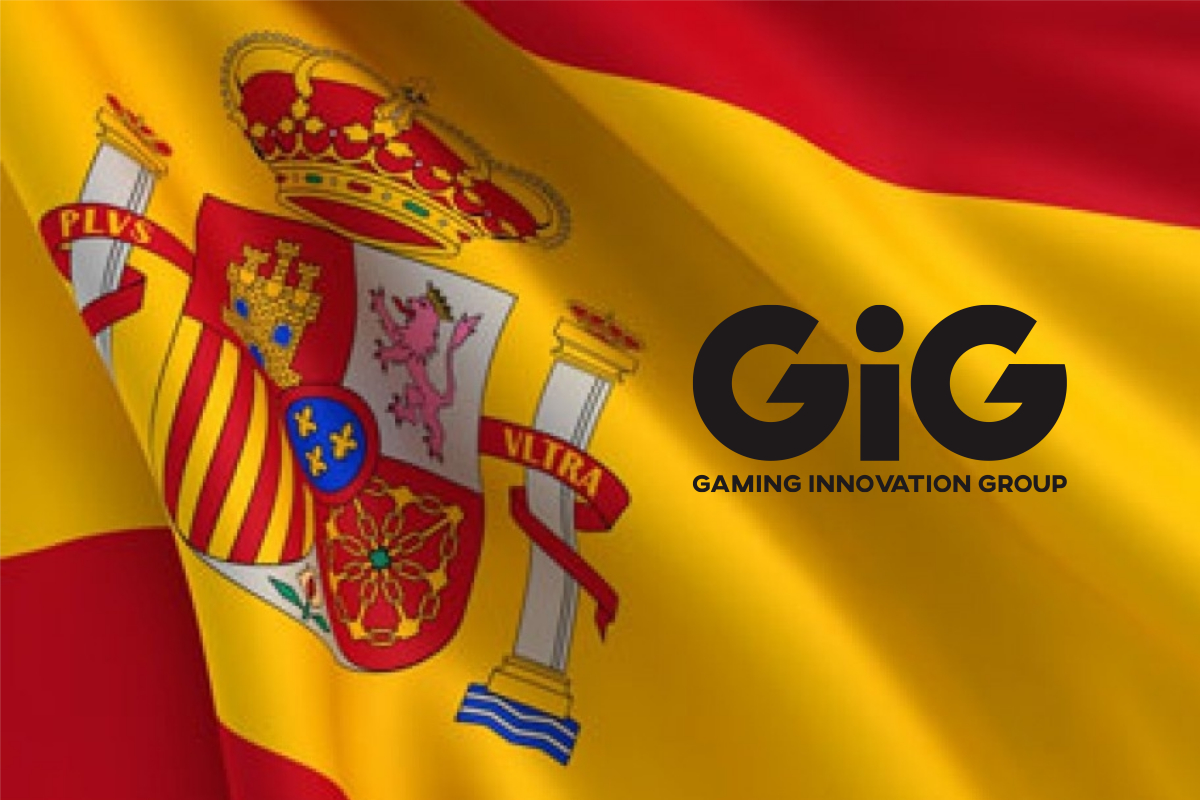 Reading Time:
2
minutes
Gaming Innovation Group Inc. (GiG) has applied for an online B2C casino and sports betting licence in Spain as part of its expansion in regulated markets. GiG will, as part of the licencing process, certify its B2B technical platform and offer its services and solutions to external licensed operators in the Spanish market.
GiG will enter the Spanish market with both its B2C and B2B offering and is aiming to launch in H2 2019.
Gambling is an important part of Spanish culture. The country has one of the highest per capita spending in Europe and has consistently grown during the past 20 years. Spain regulated online gambling on a national level in 2011, the offline to online transition is further driving growth, especially in sports betting. Total Gross Gaming Revenue in Spain in 2017 was approximately $10bn, of which online gambling was 10%.  Forecasts expect this to rise to more than 15% by 2023*. Spain is looking into harmonising regulation relating to responsible gaming and gambling advertising, in line with other regulated markets, increasing player safety and market sustainability.
GiG is well positioned for the market opportunity in Spain covering all verticals in the iGaming value chain, supporting operators' growth with its full turnkey solutions and with cutting edge services, products and solutions which can be optimised for bespoke operator requirements.
GiG currently holds licences in Malta, UK, New Jersey, Germany: Schleswig-Holstein and also has two pending licences in Sweden.
*Source: H2GC
About Gaming Innovation Group (GiG):
Gaming Innovation Group Inc. is a technology company providing solutions, products and services throughout the entire value chain in the iGaming industry. Founded in 2012, Gaming Innovation Group's vision is 'To open up iGaming and make it fair and fun for all'. Through the ecosystem of products and services, GiG is connecting operators, suppliers and users, to create the best iGaming experiences in the world. Gaming Innovation Group operates out of Malta and is listed on the Oslo Stock Exchange under the ticker symbol GIG.
National Casino Forum Sets Up New Board To Promote Diversity And Inclusion In The Industry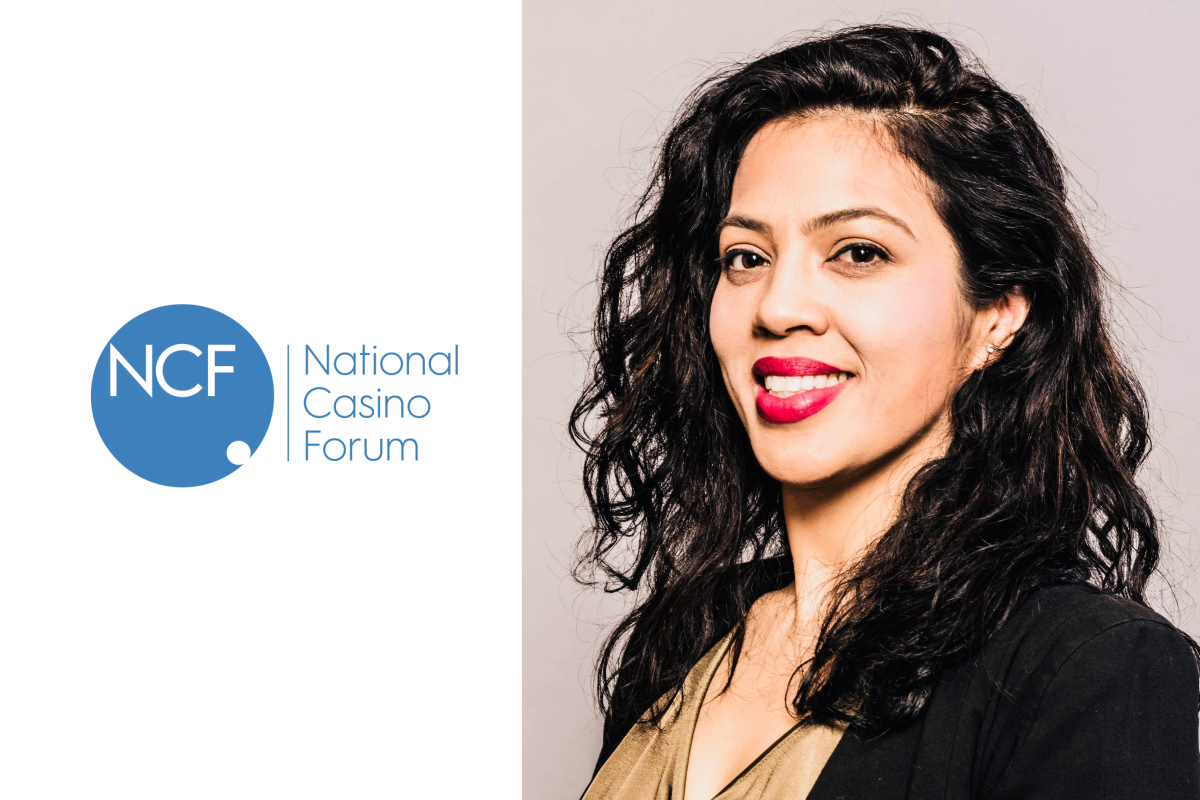 Reading Time:
2
minutes
The National Casino Forum, which represents all the UK's land-based operators, has launched a new initiative to promote diversity and inclusion in the casino sector.
DICE (Diversity and Inclusion for Career Enhancement) is a new seven-member board, whose role will be to create greater awareness within the industry of the issue and to help operators combat unconscious bias in recruitment, retention and promotion.
DICE will begin by collating data from the casino sector to assess the current employment landscape and whether operators are recruiting inclusively. It will also look at career opportunities for women and members of the BAME community within the sector and representation at management and senior management level.
DICE will provide strategic leadership to develop and implement diversity and inclusion programs, leading engagement within the casino sector to advise on best practice and support operators in promoting a culture of diversity and inclusion in the UK casino sector. It will identify any potential barriers which are preventing them from doing this and develop initiatives to overcome them.
The board will map progress made by the casino sector, consulting with industry leaders on any help they might need to promote best practice in their businesses and sponsoring further research into any obstacles which are preventing the casino sector from offering equal opportunities to all.
Two well-attended industry workshops have already taken place, the most recent being in September, which was designed for middle management to address the issue of unconscious bias in the workplace.
Chaired by Tracey Stevenson, General Manager Compliance and Integrity at Crown London Aspinalls, the other board members are: Mike Rothwell, Managing Director, Caesars Entertainment EMEA; Marieanne Carmody-Weir, Head of Regulatory Compliance and Audit, Aspers UK; David Livermore, Compliance and Security Director, Les Ambassadeurs; Alison Sullivan, General Manager, Park Tower – Grosvenor; David Smith, Gaming Director, The Hippodrome Casino and Tracy Damestani, CEO National Casino Forum.
Tracey Stevenson, chair of DICE, said:
"The UK's casinos are great places to work and offer fantastic career opportunities. We want them to become known as equal opportunities employers, where everyone has the chance to progress their career, regardless of gender or ethnicity. We want casinos to reflect the communities in which they operate, not just on the gaming floor but at boardroom level too.
"DICE can help advise operators on how to hire inclusively and to understand what training and awareness is needed for staff at all levels. We will promote a positive vision of the casino sector, which will enhance how we recruit, retain and inspire our employees".
The National Casino Forum represents the UK's land-based casino operators. It promotes a well-regulated, socially responsible and commercially successful casino industry. Its vision is to make the UK the most attractive destination in the world for casino gaming.
Casinos are an integral part of the UK's entertainment, hospitality and leisure sector. Operators are committed to caring for their customers and giving the public, the government and the regulator confidence in the way they conduct business.
The NCF's role is to encourage and highlight best practice in the industry. Its runs forums to promote innovation and promote the safe gambling agenda.