Massive Cash Jackpot At Table Mountain Casino Pays Lucky Fresno Winner $95,360.42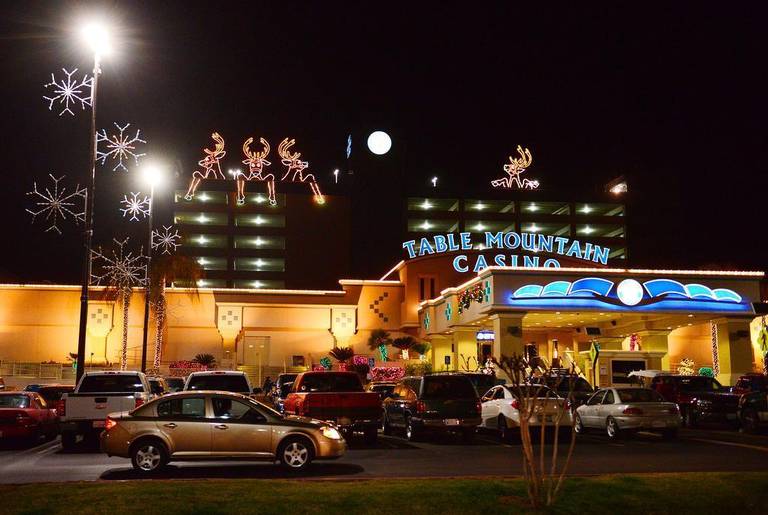 Reading Time:
2
minutes
FRIANT, Calif., Aug. 29, 2018 – "Thank you Table Mountain Casino!" exclaimed the most recent Massive Cash Jackpot winner as she was awarded this popular random jackpot. This Table Mountain Casino Player's Club member had been having fun playing her favorite penny FuXuanmachine, when the machine suddenly stopped. In an instant, the machine displayed the life-changing Massive Cash Jackpot Winner message. This player loves to come to Table Mountain Casino just to, "have fun," and with her Massive Cash Jackpot win of $95,360.42, she can certainly have a lot of fun!
The Massive Cash Jackpot meter had been steadily climbing from $50,000 until it had just reached $95,360.42, and that's when it hit! This completely random jackpot is found only at Central California'sTable Mountain Casino, and is guaranteed to hit anywhere between $50,000 and $150,000. As soon as it hits, the Massive Cash Jackpot meter starts climbing again, beginning at $50,000. No winning combination on the slot reels is needed to trigger this jackpot, just luck and playing with your Table Mountain Casino Player's Club Card inserted in your machine.
Table Mountain Casino, renowned throughout California for their friendly guest service and winning ways, awards millions of dollars each month in jackpot winnings. In July, over 13 million dollars was awarded to Table Mountain Casino players. THIRTEEN MILLION DOLLARS in July alone! August is promising to be another winning month for so many.
Plan now to come up to Table Mountain to be a part of the new Jammin' Jeep Giveaway! Beginning August 31 and running on Thursdays through September 27th, the Jammin' Jeep Giveaway  will feature Thursday drawings from 5PM-9PM.  Club members can earn entries every day for their chance to win a brand new Jeep Cherokee, every Thursday through September 27th. Tuesdays and Wednesdays also feature winning fun with Play, Spin and Win Tuesdays, and the Club 55+ Wednesday specials.
For more information and details about all that Table Mountain Casino has to offer, including award-winning restaurants, headliner entertainment, and more fun and exciting promotions, go to www.tmcasino.com or stop by the Player's Club located inside the Casino.
#ThisIsWinning
www.instagram.com/table.mountain.casino
https://www.facebook.com/tablemountaincasino
https://twitter.com/Tablemtncasino
Table Mountain Casino is owned and operated by the Table Mountain Rancheria of California who actively support many community-based agencies and non-profit organizations serving residents of the greater Fresno area and the regional San Joaquin Valley community. Table Mountain Casino proudly operates an alcohol and drug free environment. Must be at least 18 years of age to game.

Gaming Americas Weekly Roundup – April 12-18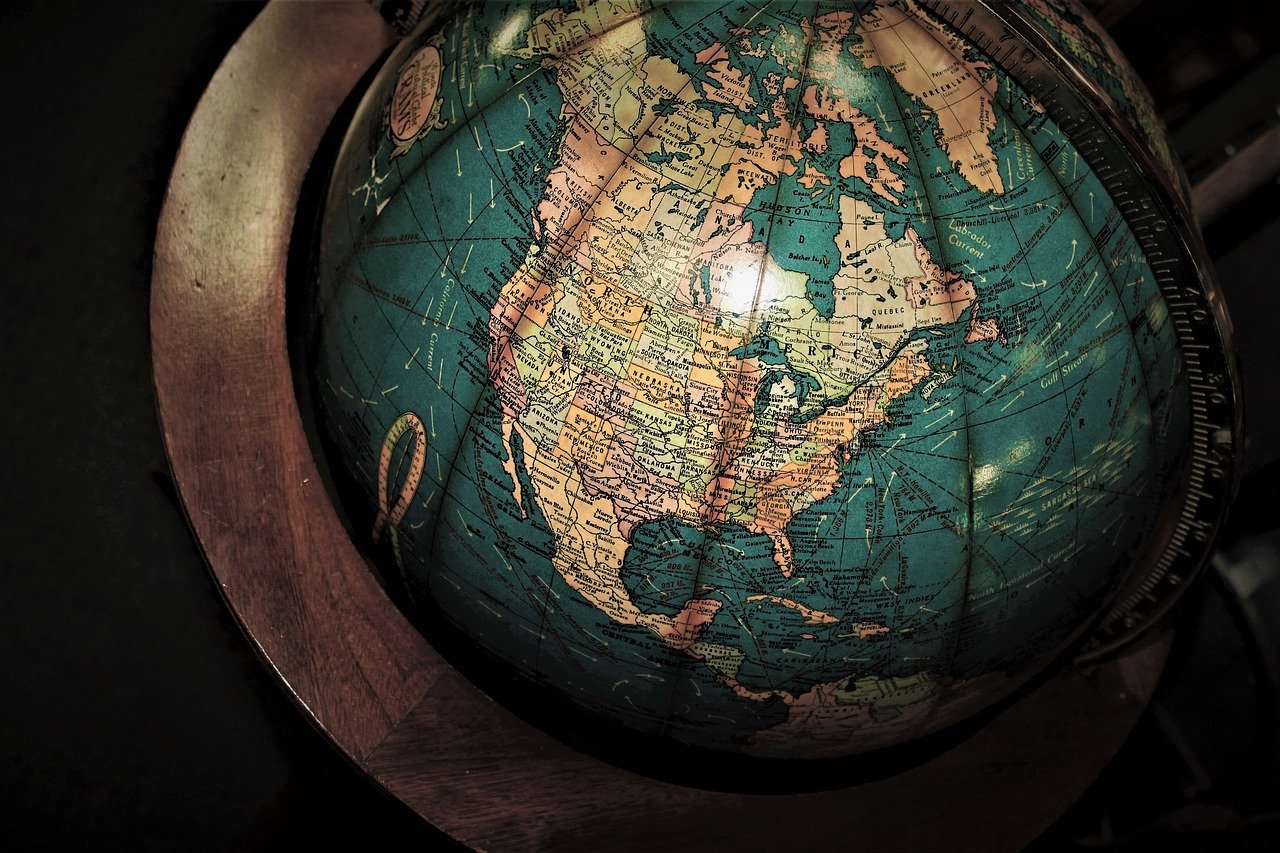 Reading Time:
3
minutes
Welcome to our weekly roundup of American gambling news again! It was again an eventful week in the USA, despite the still-active virus attack.
Here, we are going through the weekly highlights of the American gambling industry which include the latest news, new partnerships and compliance updates. Read on and get updated.
Latest News
Rush Street Interactive (RSI) has launched its flagship brand and award-winning online casino platform BetRivers.com in West Virginia. Through RSI's partnership with Century Casinos Inc.'s (Nasdaq: CNTY) Mountaineer Park Inc., West Virginians can now play a fun array of online slot games and popular table games such as blackjack, roulette and baccarat. Similar to other markets where it operates, BetRivers.com plans to consistently add fan-favourite casino games to its site in West Virginia to provide players with fresh content and the same robust library of games it is known for in other states.
Rhode Island-based Bally's Corp has announced that it has entered into an agreement to acquire Tropicana Las Vegas Hotel and Casino from Gaming & Leisure Properties Inc for about $308 million. The agreement for the nearly 1500-room hotel, casino, theatre and convention property also involves a sale-and-leaseback transaction relating to Bally's Black Hawk, Colorado and Rock Island, Illinois, casino properties. The Bally's-Tropicana transaction is expected to close early next year.
Leaders from the global games industry who participated in #PlayApartTogether have committed to reactivate the initiative launched one year ago, which encourages gamers everywhere to follow World Health Organisation (WHO) health advice on COVID-19 prevention. As part of #PlayApartTogether, a large number of gaming companies agreed to disseminate evidence-based health messages from WHO to help slow the spread of COVID-19. To promote these messages, hundreds of game industry leaders in the interactive entertainment space have encouraged their vast network of users to follow the WHO's health guidelines.
Wynn Las Vegas has announced a new COVID-19 vaccination and testing policy for its employees. As per the new policy, all employees must get vaccinated or undergo weekly COVID-19 tests. The company said that 60% of its employees have already been vaccinated. The announcement comes as the Nevada Gaming Control Board says it will only consider expanding capacity beyond the current 50% limit if casino-resorts take "measurable and material steps" to get employees vaccinated.
Financial Results
Sports wagering revenue in Iowa reached a new record of $13.5m in March, while the US state's handle also hit a new monthly high of $161.4m. The revenue total represented a 1,025.0% increase on the $1.2m reported in the same month 2020, the month in which the novel coronavirus (Covid-19) pandemic shuttered the state's casinos and saw major leagues suspended. It also marked a 75.3% month-over-month rise on the $7.7m posted in February this year, as well as breaking January's $11.3m revenue record.
The casinos in Atlantic City saw an 80% drop in profits last year. According to the state Division of Gaming Enforcement, Atlantic City's nine casinos collectively posted $117.5 million in gross operating profits in 2020, down from nearly $594m in 2019.
New Partnership
Online casino content developer Spinmatic has entered into a new partnership deal with the Mexican operator BigBola. Through the deal, Spinmatic has strengthened its presence in Latin America, particularly in Mexico, where Big Bola has twenty casinos, apart from the Big Bola Online platform. Spinmatic has a strong interest in the Mexican market, with several of its games already dedicated to this country's culture. Some of these Mexican-themed slots are El Fuego, Mayanera Return, Día de los Muertos and the most recent 3 Amigos.
Appointments and Promotions
Leading US gaming company DraftKings has appointed Brian Angiolet as its first-ever Chief Media Officer. Most recently, Angiolet served as SVP and Chief Business Officer at Verizon Communications. During his tenure at Verizon, Angiolet spearheaded a number of high-profile, multi-billion-dollar content and advertising initiatives including broadcasting, sports and digital entertainment deals across Verizon's Fios and media properties, partnerships with premier sports leagues like the NFL and NBA, and oversight of Verizon Wireless' advertising and media portfolio.
Gaming Laboratories International (GLI) has announced multiple promotions within the company. Promoted to senior vice president are Christine Gallo, Compliance and Quality Assurance, and Kevin Mullally, Government Relations and General Counsel. Promoted to vice president are Elizabeth Harrison, Human Resources; Mackenzie Haugh, Engineering; Sangeeta Reddy, Engineering; and Angela Zografos, Vice President, Legal, Corporate and Regulatory Compliance. Throughout the company's global laboratories, dozens of engineers have also been promoted.
Compliance Update
A pair of bills in the Florida Senate would create a state gaming commission and allow pari-mutuel facilities to offer certain forms of gambling without holding live horse races or jai alai games to bet on. Senate President Wilton Simpson announced that the Regulated Industries Committee will consider SB 7076 and SB 7080 during their meetings next week. The move comes while officials are engaged with negotiations with the Seminole Tribe over a new gaming compact. SB 7076 would create a five-member "Gaming Control Commission" which would oversee all of the state's gaming activities. Currently, the Division of Pari-Mutuel Wagering oversees Florida's commercial gambling market.
Gaming Americas Weekly Roundup – April 5-11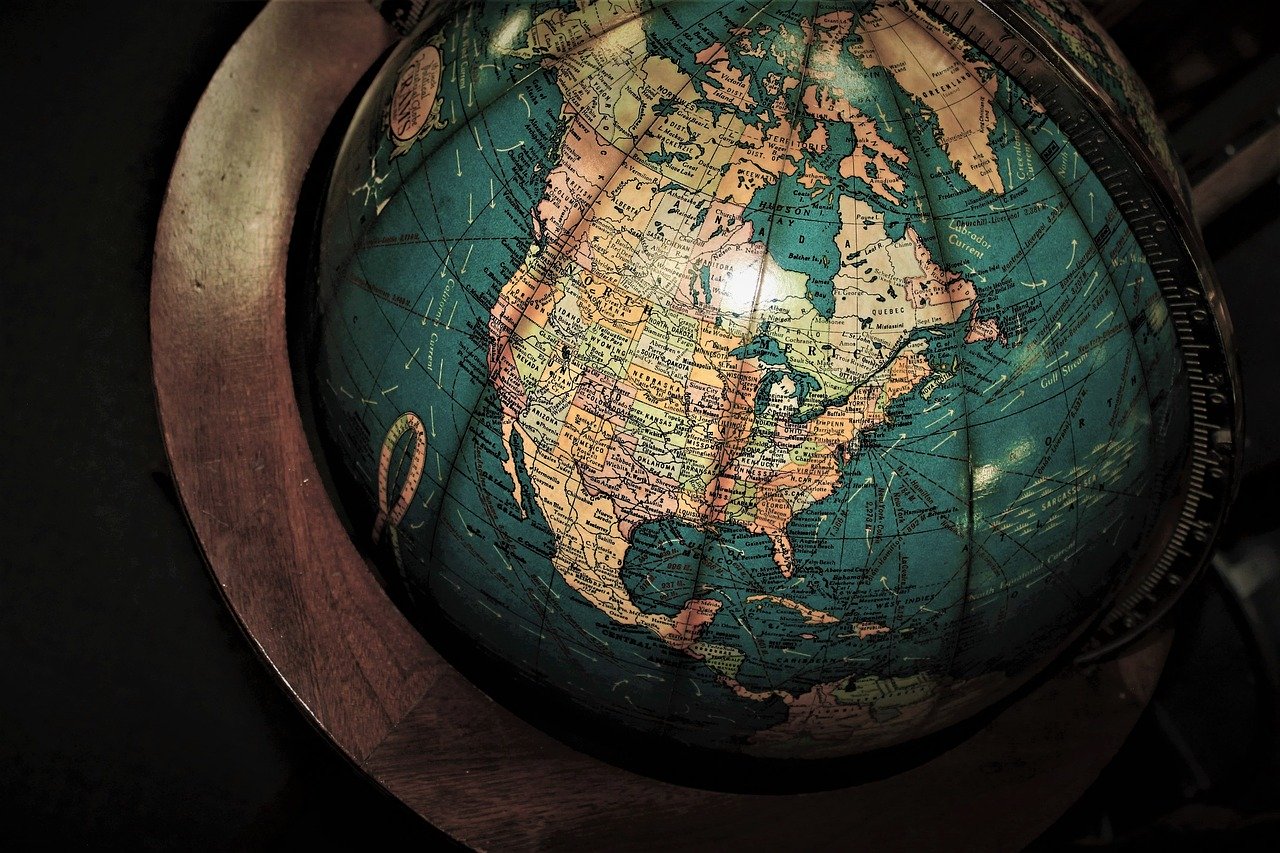 Reading Time:
2
minutes
Welcome to our weekly roundup of American gambling news again! It was again an eventful week in the USA, despite the still-active virus attack.
Here, we are going through the weekly highlights of the American gambling industry which include the latest news, new partnerships and compliance updates. Read on and get updated.
Latest News
Scientific Games has launched Mural cabinet, the most visually dramatic gaming cabinet in the company's range of industry-leading products. The Mural cabinet captures the imagination with its stunning dual 55-inch, 4K resolution curved display, immersing the player in the game and creating an eye-catching attraction on the casino floor. Following the successful launch of Kascada, the next generation of the top-selling TwinStar J43 cabinet, the Mural cabinet's massive display takes the evolution of Scientific Games' cabinet building prowess a step further.
Sinclair Broadcast Group and Bally's Corporation have formally rebranded Sinclair's regional sports networks as Bally Sports. The rebrand comes on the heels of the November 2020 announcement of the enterprise-wide, long-term strategic partnership between Sinclair and Bally's.
Scientific Games has launched its online iLottery subscription programme, Subscription Spot, for its longtime Canadian customer, Western Canadian Lottery Corporation. Subscription Spot is available via the WCLC website and is the first instance of a true digital offering for players, allowing the online purchase of lottery games and creating a pathway to digital modernisation with a larger online presence for the lottery.
New Partnership
BetMGM has become an official gaming partner of the Detroit Tigers under the terms of a multi-year sponsorship agreement. Highlights of the sponsorship deal include BetMGM branding on scoreboards throughout Comerica Park, fan-focused promotions, integrated social media content and more.
New Acquisition
Simplicity Esports and Gaming Company has acquired the assets of a gaming centre previously owned by a PLAYlive Nation franchisee in Vancouver. The gaming centre was originally opened in 2013 and has a database of over 17,000 unique customers. The venue is expected to reopen in mid-April.
Compliance Updates
The Brazilian authorities have launched an inquiry aimed at banning loot boxes in the country, on the recommendation of the National Association of Child and Adolescent Defence Centres. The association argued that randomised monetisation mechanics are a form of gambling, which is illegal in Brazil. The inquiry targets companies that sell loot boxes, including Activision, EA, Konami, Nintendo, Riot Games, Ubisoft, Tencent and Valve. If the ban is approved, Brazil could fine violators up to $706,000 per day.
The state of New York has announced it approved a budget for its fiscal year 2022 that would allow for legal online wagering in the state for the first time. Further reporting from the Action Network and the Buffalo News indicates the plan to implement online sports betting will be some form of a limited-operator model that has been championed by New York Gov. Andrew Cuomo. The Governor said he wants to run the state's sports betting industry through the New York Lottery, which is run by the government.
SoftSwiss Sportsbook launches in-play bets for American leagues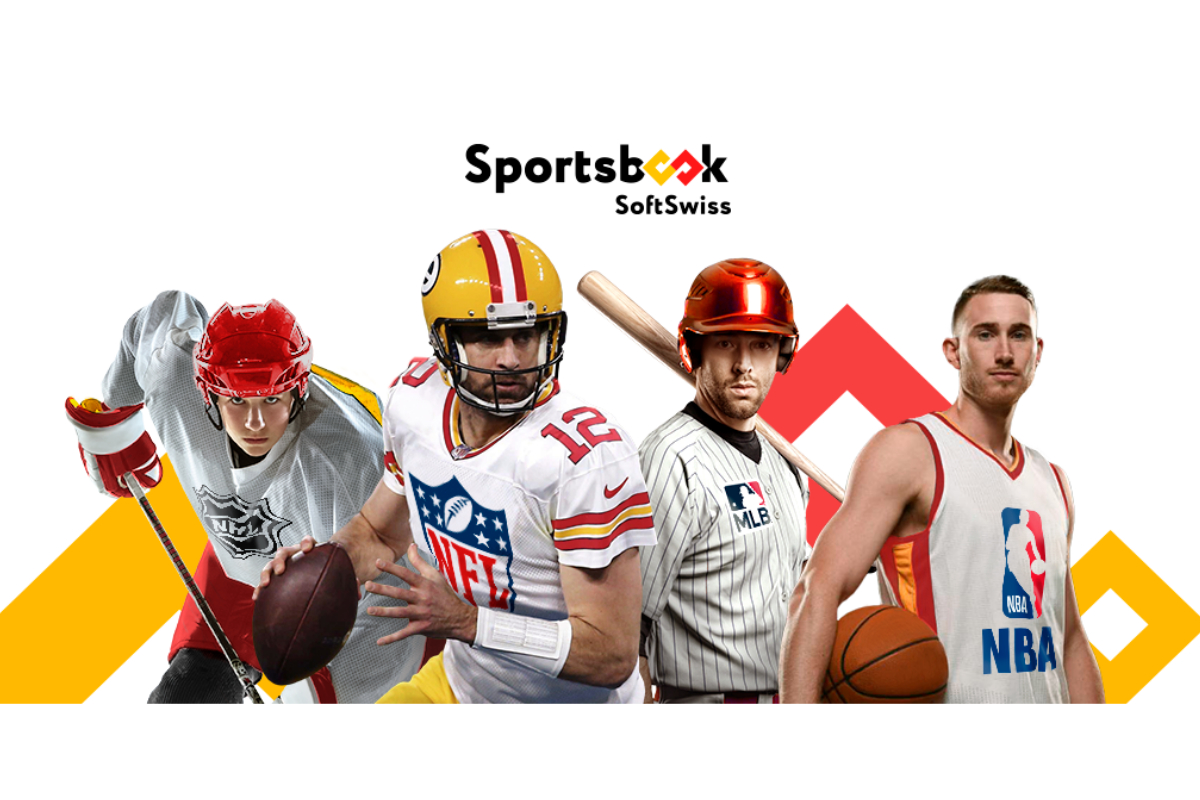 Reading Time:
2
minutes
SoftSwiss announces the introduction of the new functionality on its recently launched Sportsbook solution. Now the platform will allow players to place live bets on the most popular American leagues such as NBA, NHL, NFL, MLB.
The National Basketball Association (NBA), The National Hockey League (NHL), The National Football League (NFL), Major League Baseball (MLB) are some of the most popular leagues which attract audience from all over the world. Previously, American league odds were available only as a pre-match bet option — now it is also provided as a live betting option (in-play betting), diversifying player engagement. As odds fluctuate a lot more frequently with in-play, it brings more variables to the game, whilst also increasing the value delivered when odds drift. The newly extended Sportsbook functionality will be of particular interest to both SoftSwiss B2B clients, as well as their players. The main odds feeds provider behind the platform is the industry leader Betradar.
Alexander Kamenetskyi, Product Owner of SoftSwiss Sportsbook noted: "We are continuously expanding the functionality and enhancing the interface of our product, making SoftSwiss Sportsbook even more versatile, reliable and secure for our clients. With this new in-play bets option SoftSwiss Sportsbook will be able to maximise player engagement, as well as increase interest in the product from the side of operators. Our platform is actively expanding geographically and we would like to thank our partners for their trust".
SoftSwiss Sportsbook continues expanding its horizons — just since its official launch in December 2020, the solution already signed 5 clients, and is currently in the process of launching several more in April, including third-party clients.
SoftSwiss Sportsbook Platform is an all-in-one solution for managing sports betting operations. The solution comes with full risk management, fraud prevention and high-quality customer support. Sportsbook inherits the company's extensive experience in the iGaming market and all crucial functionality from the SoftSwiss Online Casino Platform: security, stability, advanced player segmentation, and adaptability to operators' marketing needs.
About SoftSwiss
SoftSwiss is an international tech brand supplying widely acclaimed, certified software solutions for managing iGaming operations. The company has a vast product portfolio, which includes an online casino platform, game aggregator with thousands of casino games, an affiliate system, and a recently launched sports betting platform. SoftSwiss holds a number of gaming licenses, providing a "one-stop-shop" White Label solutions by taking care of all technical, legal, and financial processes on behalf of its customers. In 2013 SoftSwiss was the first in the world to introduce a bitcoin-optimized online casino solution. The company has thus been regarded as the leading technical expert when it comes to the use of cryptocurrencies in online gaming.