BtoBet Expand Further In LatAm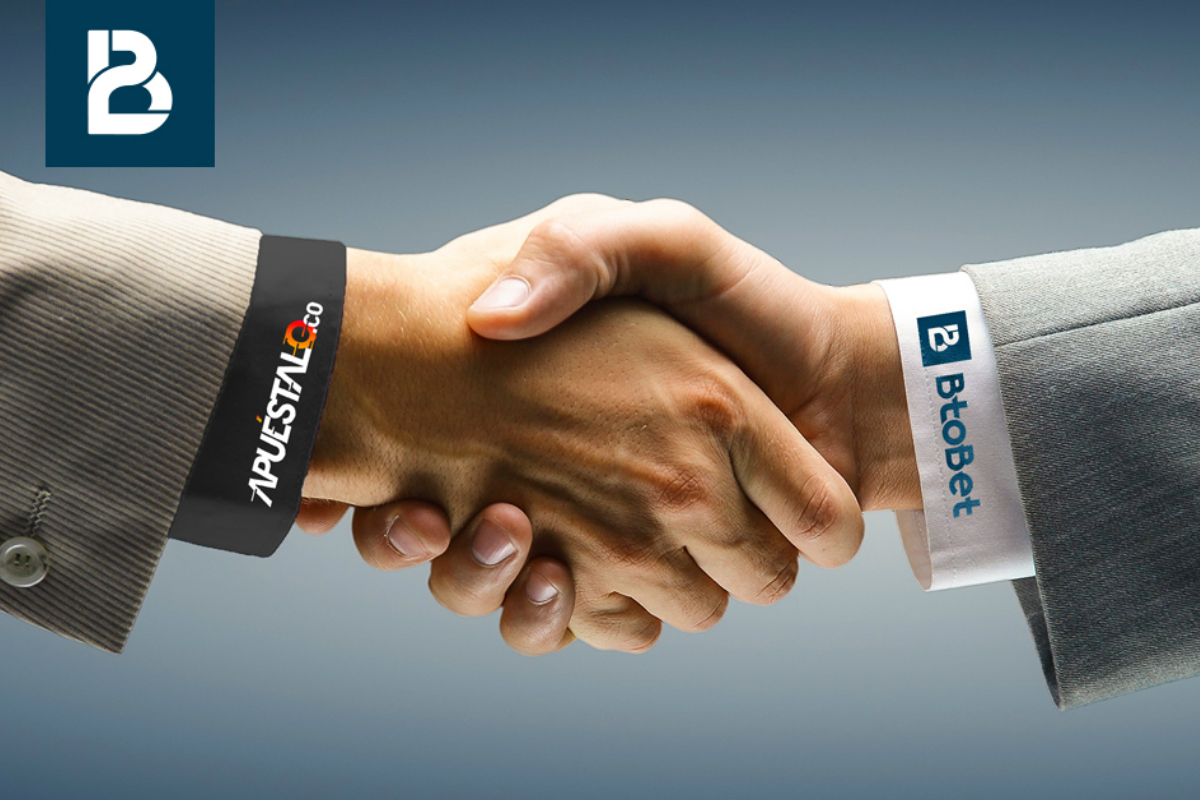 Reading Time:
2
minutes
Announces partnership with Royal Betting Solutions' "Apuestalo.co"
BtoBet has further expanded its presence in the LatAm region, with the company announcing that it has signed a partnership agreement to provide its technology and services to Royal Betting Solutions' "Apuestalo.co". Apuestalo has recently been granted the 12th licensing agreement by Colombian gambling regulatory authority, Coljuegos, to start operating its online iGaming activity.
Apuestalo's General Manager stated that "we are very proud to be partnering with such a reputable and leading company as BtoBet. Having already such a strong presence in the Latin American region, we have certainly benefitted from their experience, considerably reducing the time to go live." Further commenting on this partnership he stated that Royal Betting Solutions has high expectations and seeks to deliver the highest standard to its players "with BtoBet meeting and exceeding all the requisites to deliver a unique player experience".
He added that both Royal Betting Solutions and BtoBet share the same vision to anticipate the industry's future needs, with BtoBet's sportsbetting and gambling platforms having Artificial Intelligence at their core, they can anticipate their customers' desires and can thus adapt and personalize the offers according to their needs and expectations.
BtoBet will be heading to London for the much awaited Betting on Sports, the perfect opportunity for the sportsbetting industry to gather together under the same roof and showcase its major product developments and for the major players to meet and determine the path that the industry is taking. BtoBet's Chairman, Alessandro Fried, will also be taking center stage discussing the Latin American region in terms of sportsbook opportunities.
BtoBet has published an Industry Report focusing on the opportunities that the Latam market keeps in hold. The report, "LatAm: A Sportsbook Opportunity Characterized by Diversity", also lists the major elements that operators must get to grasps with in order to succeed in a region, which many industry experts deem to still be in its infancy. Download the report for a better insight.
Download "LatAm: A Sportsbook Opportunity Characterized by Diversity"
About BtoBet:
BtoBet is a multinational company and is part of a group with 20 years of experience in software development in IT, finance, telecommunication, e-commerce and banking, strongly committed to technology and widely investing in technology research and development. The experience gained in these advanced environments, allows BtoBet to be visionary in the iGaming and Sports betting industry with a deep understanding of the requirements of the market, catching changing trends and anticipating bookmakers' and operators' needs. BtoBet is a true partner in technology, offering a standalone platform and services for the iGaming and Sports Betting industry. It counts on a very talented, continuously trained development team and day to day management support to clients. BtoBet allows licensees to be unique in the market, by giving them the opportunity to completely personalise their offers for Sports betting and iGaming business, online mobile and retail. BtoBet has technical branches with large ever-growing teams of developers in Skopje, Ohrid, Bitola, Belgrade, Nish, Tirana, and Rome. Malta hosts the commercial and marketing centre.

BtoBet Signs Deal with Long Island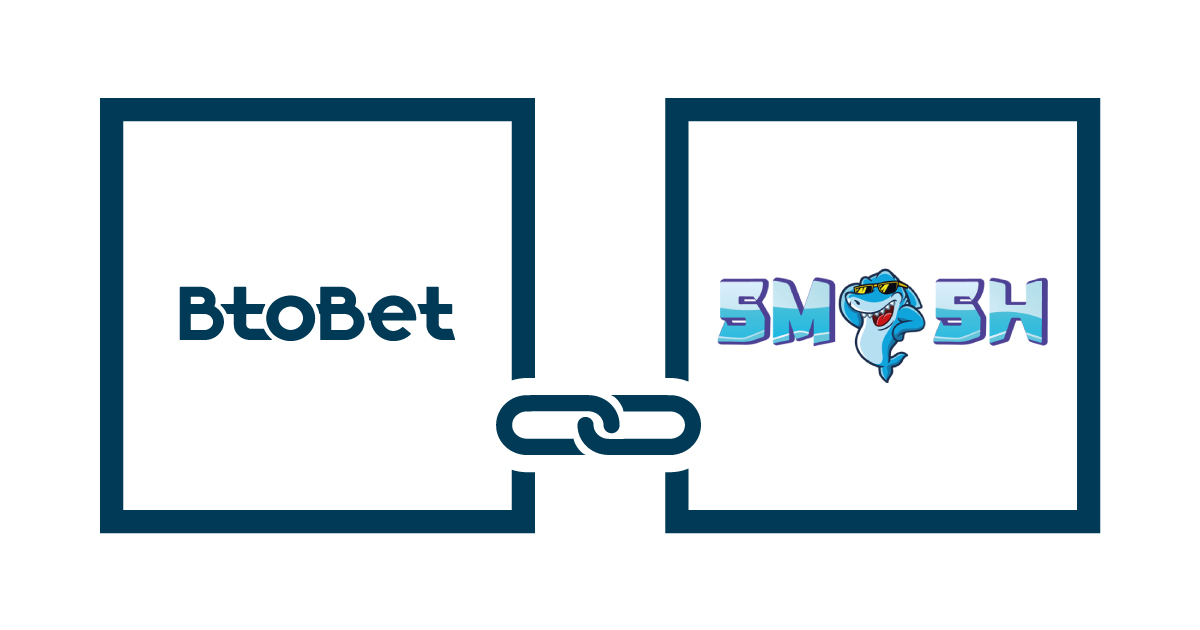 Reading Time:
2
minutes
Aspire Global's BtoBet has signed an agreement with entertainment company Long Island to power its LatAm-focused "Smashup" brand. Smashup is amongst the first partners to be powered by BtoBet's cutting-edge sportsbook platform via its native integration on Pariplay's Fusion aggregation platform.
The native integration of the Neuron 3 sportsbook on the Fusion platform addresses operators' pain points particularly those relating to a long time-to-market due to the complex nature of integrating a quality third-party sportsbook platform, and the challenges associated with multiple platform integrations.
Through this agreement, apart from providing access to its high-powered sportsbetting platform, BtoBet will also be providing expert risk management, and a vast portfolio of pre-match and live sports events on a monthly basis.
"I am pleased to welcome Smashup to BtoBet's large family, particularly because it is one of the first brands utilising BtoBet's sportsbook platform via Pariplay's FusionTM platform. Not only is this an industry-first approach for operators to gain access to a quality sportsbook in a very short time-to-market, but furthermore it removes all the complexities which typically accompany the integration of multiple platforms. I am positive that BtoBet's Neuron 3 sports betting platform, in parallel to our risk management services, will be key in the brand's target of increasing its marketshare in the LatAm region," Dima Reiderman, Chief Operating Officer at BtoBet, said.
"We are pleased to partner with an experienced partner such as BtoBet, which has a proven track record in South America. I am also highly satisfied with the simplified integration of the sportsbook platform, a process that would usually require a significant investment for an operator in terms of financials, technical and human resources. I am positive that together with BtoBet Smashup's brand will maintain its growth trajectory and eventually increase its regional presence," Justin Wong, COO of Long Island, said.
"UK BETTING FOCUS" ANALYSES GROWTH OF SPORTS BETTING VERTICAL AMID INCREASING PLAYER ENGAGEMENT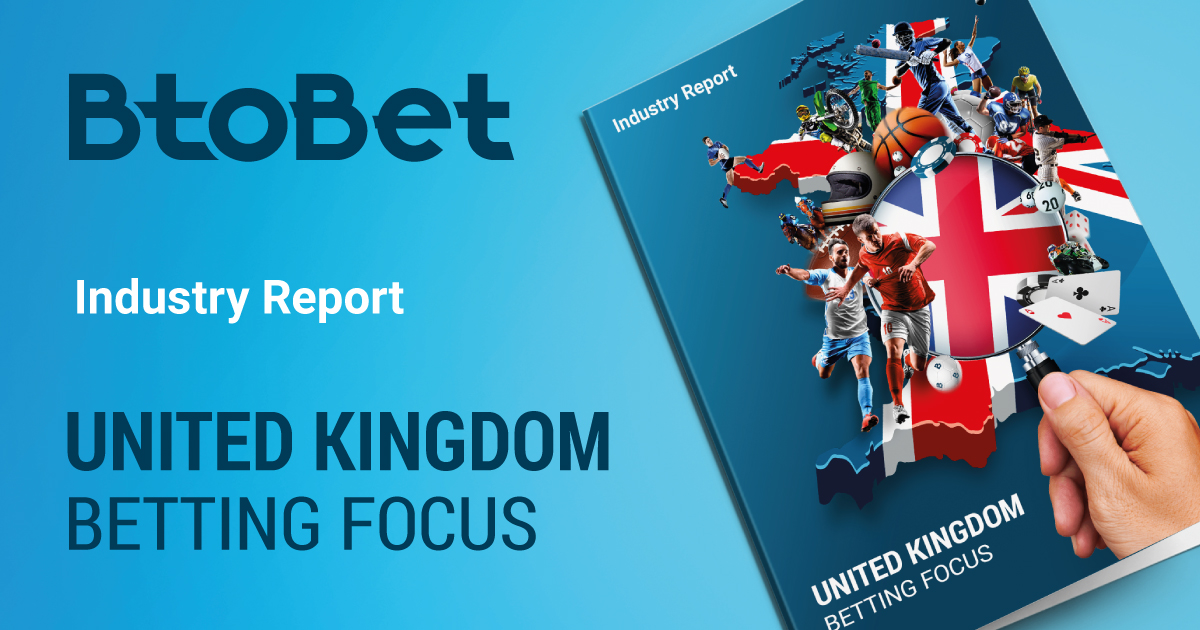 Reading Time:
< 1
minute
Leading sportsbook provider BtoBet has published a new Industry Report focusing on the bustling online UK betting and gambling maket.
The "UK Betting Focus" analyses sports betting as one of the most popular forms of online betting in the market, and the different levels of engagement of the local punters.
BtoBet's Report also details how the market has evolved over the past couple of years, and how the country has established itself as the leading market in Europe.
More specifically the "UK Betting Focus" gives an in-depth insight of the market specifically regarding:
• Sports betting vertical market share in comparison to other verticals
• Segmentation of the sports betting vertical;
• The growth of sports betting in terms of GGR;
• Active players;
• Sessions Lengths
The "UK Betting Focus" is available for free and can be accessed on BtoBet.com.
Want to get in-depth information regarding the UK iGaming industry's potential? Get in touch with our local experts on [email protected]
BtoBet expands its presence in Cameroon with Bet237 deal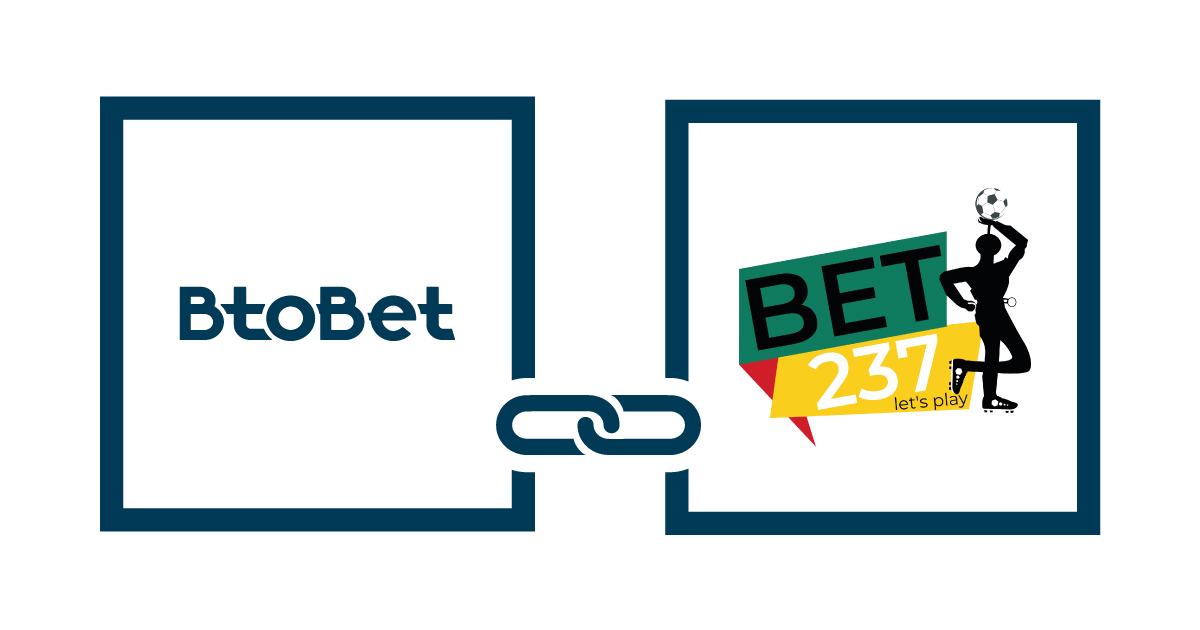 Reading Time:
2
minutes
Aspire Global's BtoBet has penned an agreement with Ngnatat Sarl Trading, an omnichannel operator based in Cameroon, through its Certified Partner for Africa STM Gaming. The deal will see the operator make use of BtoBet's sportsbook and PAM platforms to deliver an entertaining sportsbook and casino experience on the Bet237 brand for both the online channels, and its retail network.
Focusing on providing a high standard of UX, Bet237 will be delivering a diverse portfolio of offerings to its players based on local and international sports events, a wide selection of virtual sports, and online and live casino. Bet237 will also be utilising BtoBet's leading managed trading services for full trading and risk management solutions.
Sabrina Soldà, BtoBet's Chief Marketing Officer, said: "BtoBet's cutting-edge sportsbook platform, with its highly flexible approach allows our partners to maintain an edge on the competition in the demanding African landscape. Furthermore, our localised approach, whereby we tailor our solutions to reflect not only the technological differences differentiating one country from another but also from a content perspective, enables our partners to deliver a bet stimulating experience to their players, eventually leading to the brand's greater market-share."
Alessandro Pizzolotto, Co-Founder and CEO of STM Gaming, said: "Strong GDP growth in sub-Sahara countries are underpinning the local iGaming industry's growth forecast well above the global rate until 2025. Even though the local landscape is historically dominated by retail betting and land-based casinos, mobile money has provided an entry point for online betting, with numerous operators seeking to capitalise the current digital shift. Throughout the years BtoBet has proven itself as the leading sportsbook platform supplier for Africa, with its technologies meeting the local scenario's requirements, which differ greatly from those of more mature markets."
Bet237's , said: "BtoBet's experience in the region speaks for itself, especially when it comes to identifying the key traits that distinguish the market on a country-by-country basis. We were looking for a trusted partner that could meet our prerequisites for both the online and retail channels, and I am positive that the Neuron 3 platofrm will allow us to diversify our offering and give us a competitive edge in terms of the experience we provide to our players."