UPLTV Released August 2018 Global Mobile Game Ad Monetization Data Report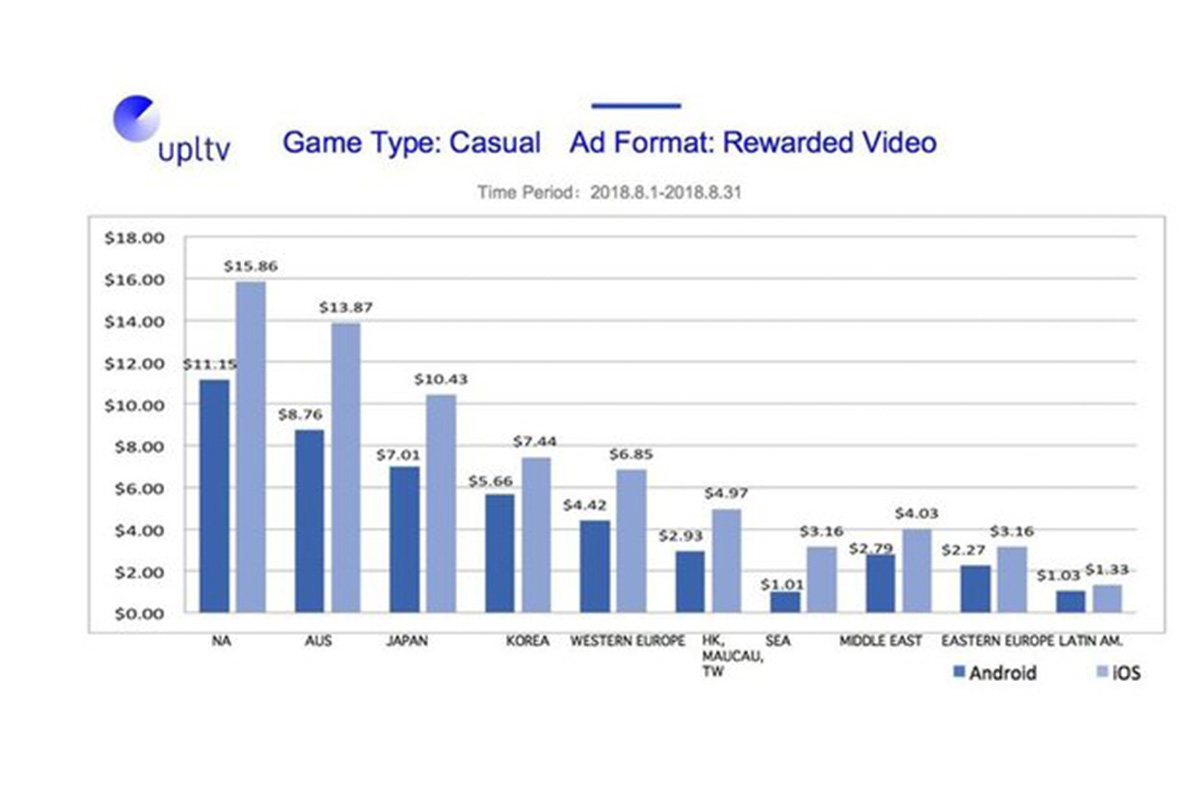 Reading Time:
2
minutes
UPLTV, focused on mobile game ad mediation, released its August 2018 Global Mobile Game Advertising Monetization Data Report. This report is based on the data collected from over 30 million ad impressions on iOS and Android devices. Ad impressions are categorized based on casual, match-three, and casino games. For each category, the advertising monetization indicators eCPM (effective cost per mille) are collected and stats are generated based on ten key geographical regions: North America, Latin America, Western & Eastern Europe, Japan, Korea, Hong Kong–Macau–Taiwan area, Southeast Asia, Australia, and the Middle East. The report aims to provide important reference points to game developers worldwide.
The full report is available at: https://www.upltv.com/report.


ABOUT UPLTV:
UPLTV is a global Internet company founded by serial entrepreneur Brian Xie in 2017 with a focus on globalization trends. Brian's earlier ventures, Holaverse, gained 390 million users from around the world within nine months and set a new record for Chinese companies in overseas markets; Avid.ly quickly became the largest export publisher of casual gaming games in China in just over a year's time. UPLTV was founded in April 2017 with its headquarters located in Shanghai and additional offices in Dusseldorf, Singapore, Hanoi and Seoul. UPLTV, specializing in intelligent ad mediation, has an experienced R&D team who has been engaged in product development, mobile advertising optimization, and ad monetization for many years. UPLTV's SDK aggregates top advertising networks globally. Using advanced algorithms to optimize advertising logic and utilizing smart and customized solutions, UPLTV is able to deliver at least 20% more in ad revenue compared to similar players globally. Leveraging Google's TensorFlow framework, UPLTV uses LSTM to analyze in-game behavior, interactions, in-app purchases, and tolerance to advertisements. By using the data that tests players' feedback and forecasting 7-day and 14-day retention rates UPLTV optimizes ad display duration and frequency maximizing players' LTV. The intelligent ad mediation platform is enabled in order to achieve higher retention rates and achieve balance between revenue and user experience. Currently, UPLTV works with over 300 game developers and publishers to display millions of ads daily helping partners earn higher revenues.
Source:  UPLTV
Oryx signs content partnership with GVC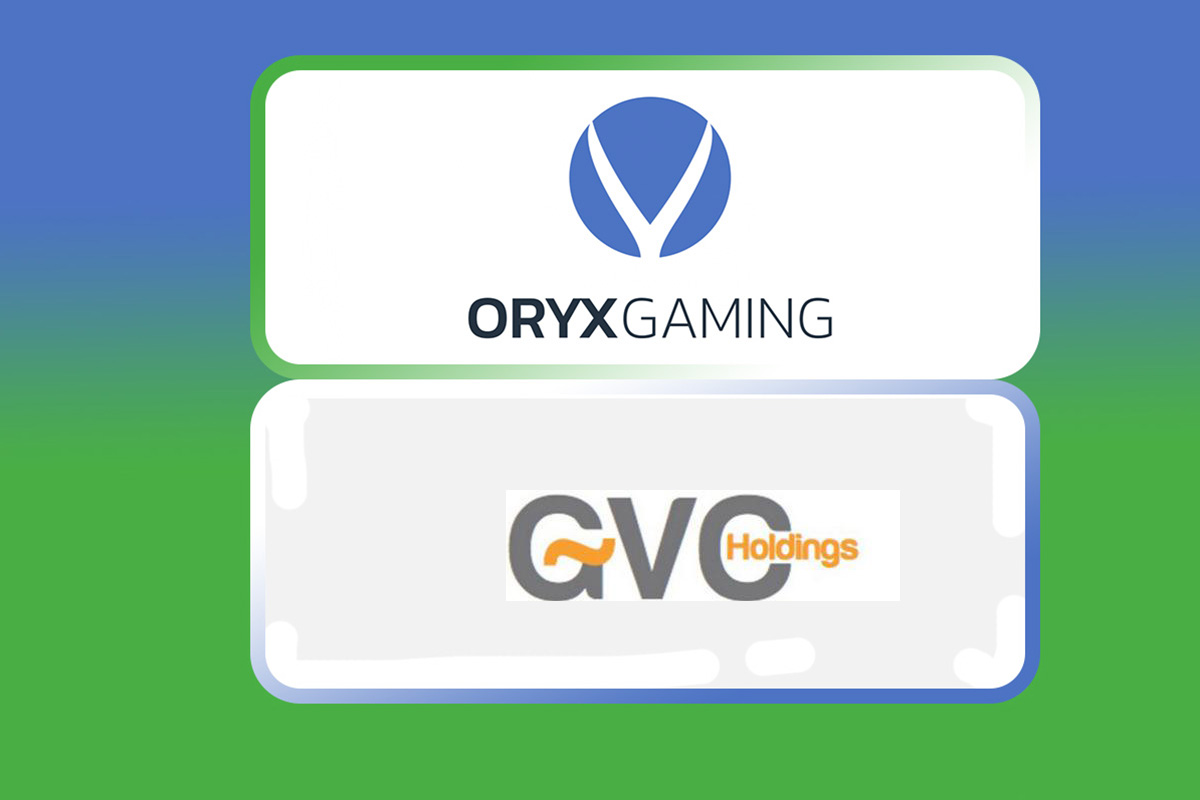 Reading Time:
1
minute
Oryx Gaming, a Las Vegas-based gaming company has finalised a content partnership with GVC, which is one of the premier sports betting and gaming groups in the world based in the UK.
GVC boasts of a number of the top brands on the market including sportsbook labels and casino games labels, across B2B and B2C.
Oryx Gaming will be launching top-performing titles on GVC's strongest brands and games will be rolled out across bwin, PartyCasino, Sportingbet, Betboo and Foxy Casino.
Players will gain access to Oryx's standout slot and casino games portfolio. This will be accompanied by a wide range of outstanding games from world-renowned content studios available through the Oryx RGS platform.
NRM set to inspire with innovative new digital hub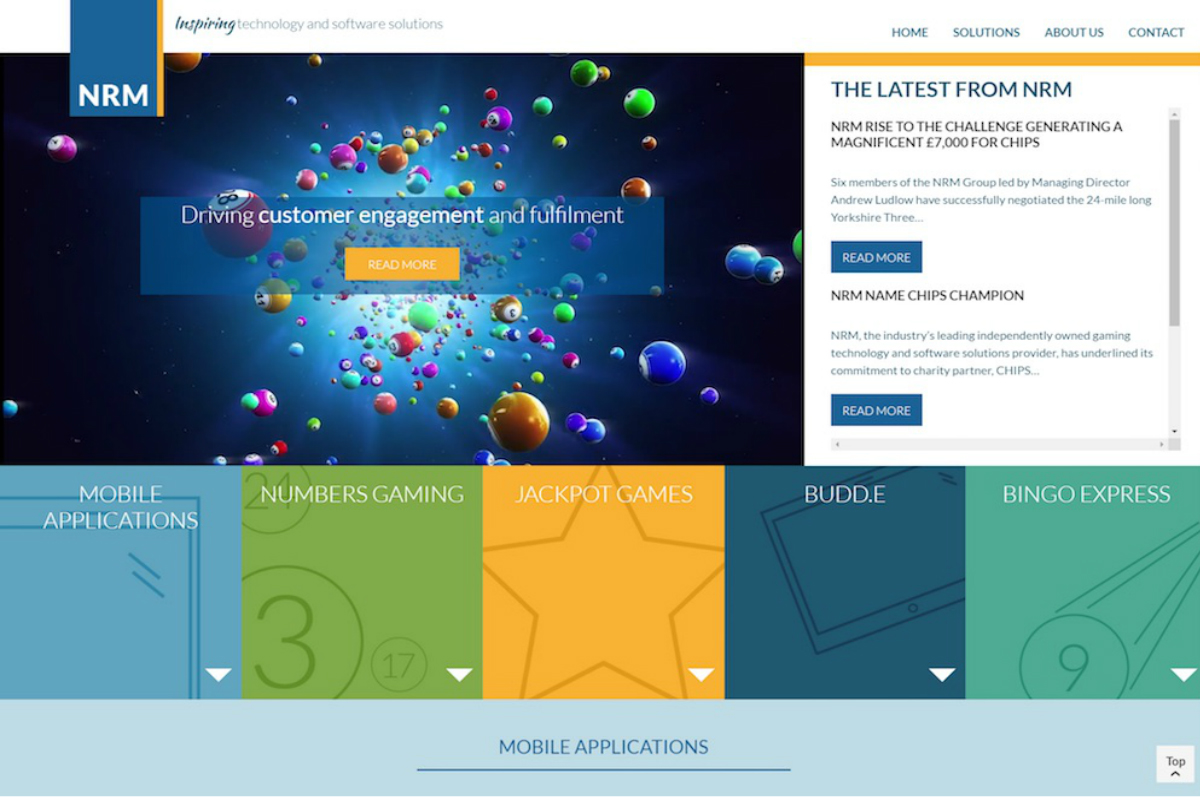 Reading Time:
1
minute
NRM Group, the independently owned technology and software solutions provider, has launched a new web presence to showcase the company's industry leading solutions successfully deployed across the Bingo, AGC, LBO and Holiday Park sectors of the broadly based leisure industry.
NRM Group Managing Director, Andrew Ludlow, explained: "The new site, nrmgroup.com, provides an interactive platform to present our software and technology portfolio, to reflect the significant and progressive changes that the business has undergone and the sharp focus we apply to the development of technology driven solutions.  We approached the website in the same way we always approach business, and that's with a can-do attitude and a love of innovation."
He added. "The site is easy-to-use and carries a breadth of information and supporting graphical assets. We worked alongside Derby-based digital agency, Greendog, to reflect our core values and show the entire NRM portfolio, including links to the ground breaking work undertaken by Connected Entertainment in the delivery of the Jigsaw platform."
The NRM site, which is also integrated with social media, is fully optimised for desktop, mobile and tablet.
DAO.Casino is launching Sandbox for game developers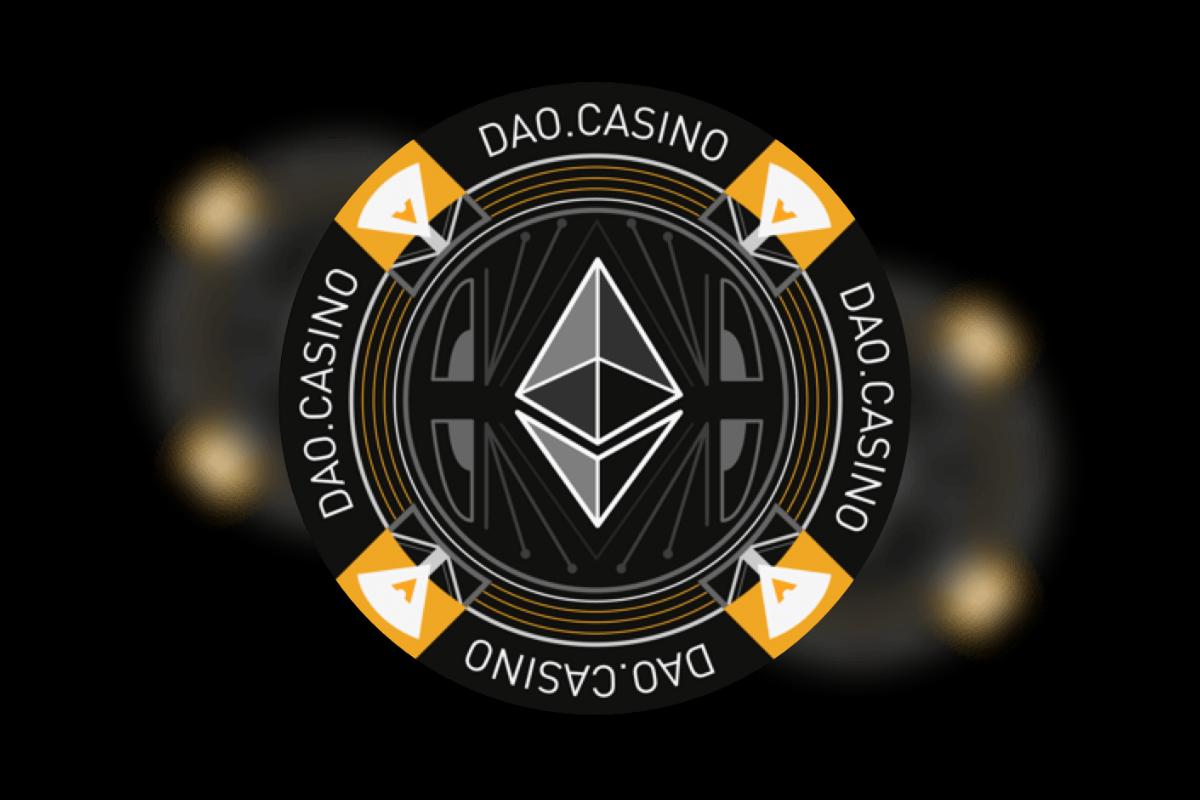 Reading Time:
2
minutes
Game developers will be able to become pioneers in the development of decentralized games for the gambling industry using DAO.Casino protocol.
On September 17, 2018, DAO.Casino is opening Sandbox for developers, independent teams and game development studios that choose to harness the power of the rapidly developing DApp industry.
Since Monday everyone may submit their application for Sandbox on the official Sandbox page.
The Sandbox project is designed by DAO.Casino developers. Participants of Sandbox will learn the basics of decentralized applications development on DAO.Casino protocol. Developers participating in Sandbox will learn to create, design and deploy decentralized games and applications on Ethereum blockchain.
DAO.Casino is planning to reward most active developers for their constructive feedback on the improvement and optimization of the SDK and related documentation. The company will separately announce the details of the rewards program later this fall.
"We are confident that the Sandbox project will play an important role in our collaboration with studios and independent game developers. We cannot wait to see our product helping developers unleash their creative and entrepreneurial talents and apply those to one of the most groundbreaking technologies of the XXI century. — states Ilya Tarutov, CEO, DAO.Casino. – I am sure that the products we're developing will transform the online gambling into a fair and transparent industry for all of the involved parties: casino operators, developers, and affiliate marketers. "
"We are launching the Sandbox with the goal of enabling as many developers as possible to learn to create decentralized games. We have achieved an important milestone by starting to accept applications from developers all around the world who share our idea to make online gambling fair and transparent. With our technology, developers can take the whole gambling industry to the next level" – says Alexandra Fetisova from DAO.Casino.
DAO.Casino disrupted the online gambling industry in 2017 by starting the development of the protocol based on Ethereum blockchain technology. DAO.Casino protocol ensures the automation of transactions and facilitates interactions between all the industry participants: casino operators, game developers, and affiliate marketers. DAO.Casino team is fully dedicated to developing the best products and making the gambling industry a better place.