Bede Gaming Wins Big With New Lottery Deal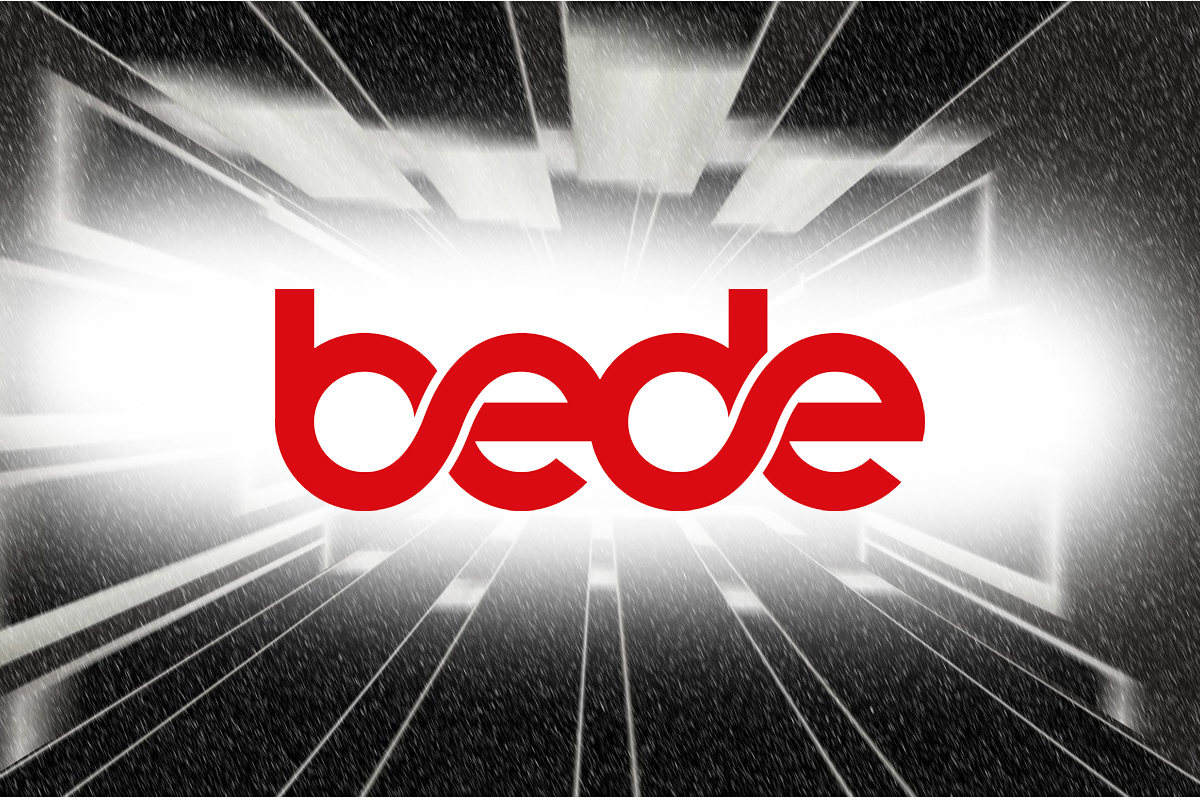 Reading Time:
3
minutes
Ontario Lottery & Gaming Corporation Selects Bede
Bede Gaming, a leading supplier of software to the online gaming industry, is proud to announce it has been selected as the new digital platform supplier by the Ontario Lottery & Gaming Corporation (OLG).
OLG, one of the world's largest lotteries, selected the digital platform specialists following a fair, open, and transparent procurement process, with a view to transforming the corporation's digital offering, bringing new products and player experiences to adult Ontarians. The agreement marks Bede's entry into both the North American and Lottery markets and serves as a testament to the strength of the platform. Bede expects OLG's new platform to be in place in early 2020.
Bede's Responsible Gambling (RG) technology will provide the lottery operator with world-leading options to help manage RG in real-time and give players the ability to set fine-grained limits, self-exclusions, and other supports tailored to their needs. These RG tools will comply with requirements of the Alcohol and Gaming Commission of Ontario and uphold OLG's track record as a world-class responsible operator.
OLG is the third operator to select Bede this year following the signing in early 2018 of Sun International and LeoVegas, who acquired Bede-powered Rocket X.
Michael Brady, Co-Founder, Bede Gaming, said, "I'm absolutely delighted to welcome OLG to Bede and am extremely proud of the team effort involved in bringing this agreement to fruition. It is a huge recognition of the strength of our offering and firm proof of our status as a leading gaming platform in the industry. This is a landmark contract win for Bede and I am sure will be the start of a long and successful relationship with one of the most respected names in the worldwide lottery sector. We are looking forward to supporting OLG in achieving digital excellence."
Greg McKenzie, OLG's Chief Operating Officer, added, "We are investing in digital technology and product solutions to improve the customer experience and ensure we are responsive to changing customer expectations. The platform Bede will provide will be a central point of integration for OLG's products and channels. We are looking forward to developing our relationship with Bede as OLG continues its digital transformation."
ABOUT Bede Gaming
Bede Gaming is a leading supplier of software to the online gambling industry, powering some of the sector's biggest brands. Bede provides world class solutions to operators looking to achieve significant digital ambitions.
The platform processes hundreds of millions of transactions a month. It is scalable, modular and adaptable allowing operators to integrate any third party software into the platform or use its bespoke tools. The platform also integrates into land based systems offering a genuine omni-channel convergence solution.
Bede, which is certified to ISO 27001, is headquartered in Newcastle upon Tyne, in the heart of the North East of England, UK. It is licensed by the UK Gambling Commission and is an approved supplier of the Alderney Gambling Control Commission, as well as registered with the Alcohol and Gaming Commission of Ontario to conduct business as a gaming supplier in Ontario.
About OLG
OLG is a crown agency that develops world-class gaming entertainment for the Province of Ontario.  Acting in a socially responsible way, OLG conducts and manages land-based gaming facilities; the sale of province-wide lottery games; PlayOLG Internet gaming; and the delivery of bingo and other electronic gaming products at Charitable Gaming Centres. OLG is also helping to build a more sustainable horse racing industry in Ontario. Since 1975, OLG has provided nearly $47 billion to the people and Province of Ontario to support key government priorities like health care; the treatment, prevention and research of problem gambling; and support for amateur athletes. Each year, proceeds from OLG's operations also support host communities, Ontario First Nations, lottery retailers and local charities across the province.
Scientific Games makes $100,000 donation to Hurricane Michael Relief efforts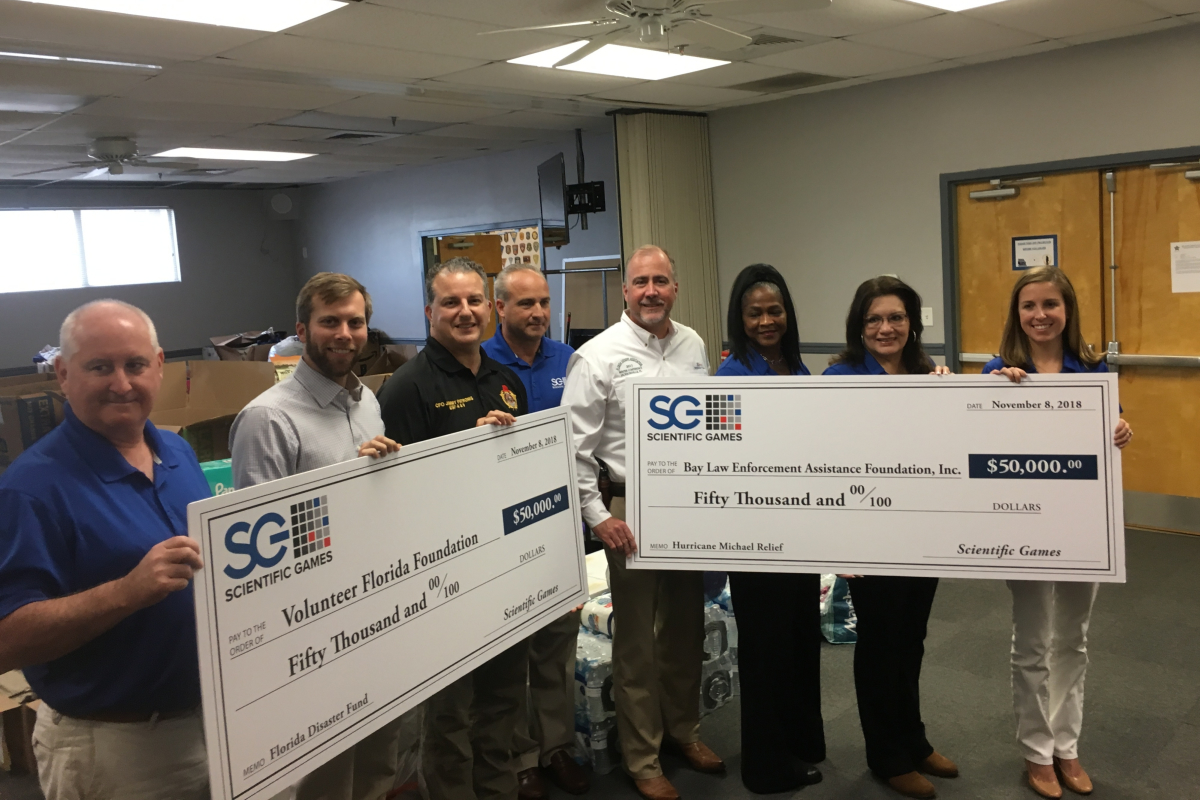 Reading Time:
2
minutes
Scientific Games Corporation announced at an event in Panama City, Florida that the Company is donating $100,000 to disaster relief efforts following Hurricane Michael in the Florida Panhandle. Half of the donation will support the Bay Law Enforcement Assistance Foundation and the other half will support the Florida Disaster Fund. Scientific Games is a global leader in the gaming and lottery industries, and is a major business partner with the Florida Lottery since the Lottery's inception in 1988.
Florida Chief Financial Officer Jimmy Patronis said, "As a Bay County resident myself, it brings tears to my eyes to see folks giving back in the aftermath of Hurricane Michael. The storm was strong, but our people are stronger and we will rebuild. I appreciate the donations of Scientific Games and the many other private sector partners who have stepped up to help families hurting in the Panhandle."
Bay County Sheriff Tommy Ford said, "I am overwhelmed by the generosity of Scientific Games toward our community. Their donation will help many of my deputies who have lost everything in Hurricane Michael. It has been heart-breaking to see the serious losses in our community following the storm, but the silver lining in it all is seeing incredible private sector partners like Scientific Games step forward and provide relief in our time of need."
Representative Jay Trumbull said, "This is a wonderful contribution to support the hard working men and women of the Bay County Sheriff's Office. We have lost much in Hurricane Michael but we have also gained some tremendous support from our friends and for that I am grateful."
Scientific Games Chief Group Executive of Lottery Jim Kennedy said, "We have a very strong connection to Florida. Millions of Floridians have played our Florida Lottery games over the last 30 years, and we have a very dedicated base of Scientific Games employees here in the state. So it is important to us to follow Governor Rick Scott and Governor-Elect Ron DeSantis' lead and help those in need following Hurricane Michael. We want to do everything we can to help Florida come back stronger than ever before following the disaster."
Sports Betting Policy and Performance to Take Center Stage at Winter Meeting of Legislators from Gaming States, January 4-6 in New Orleans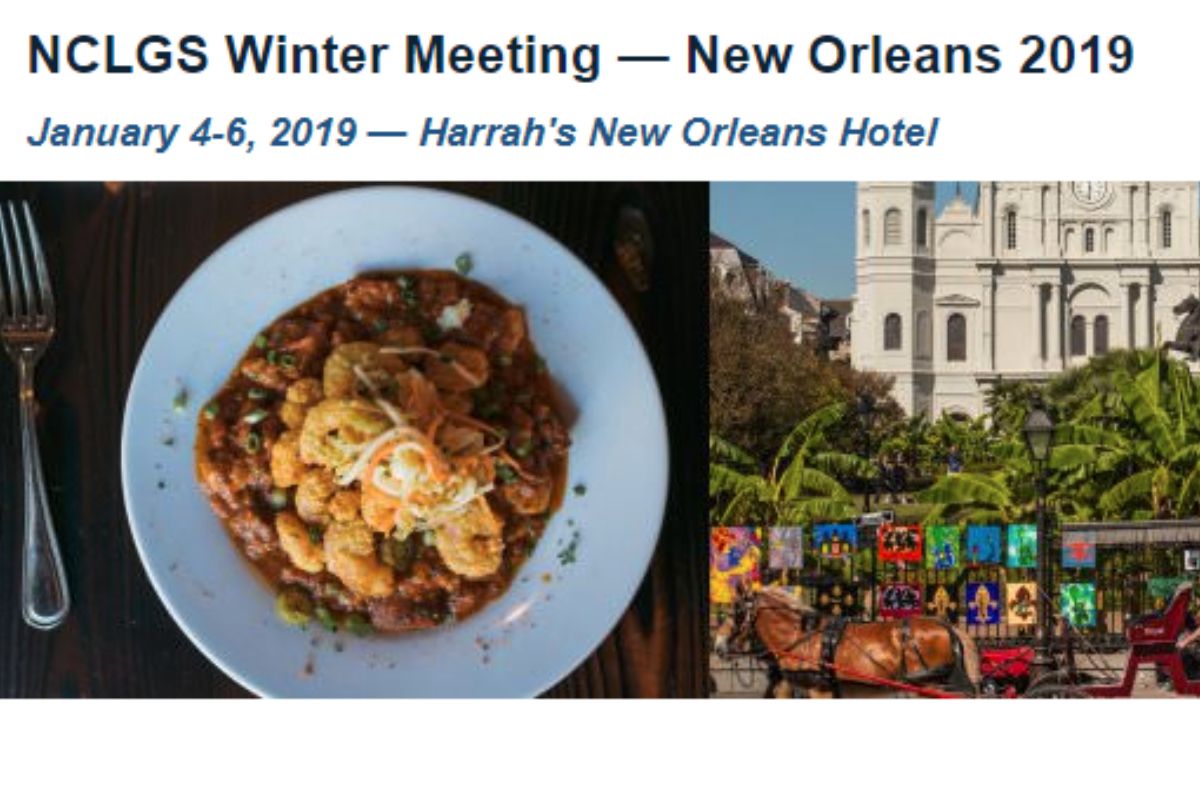 Reading Time:
2
minutes
Four special sessions and a keynote address by former New Jersey Governor Chris Christie will put sports betting in the spotlight when dozens of lawmakers convene at the National Council of Legislators from Gaming States Winter Meeting, January 4-6 in New Orleans.
The Winter Meeting agenda includes the following events related to sports betting:
The Committee on Sports Betting will focus lessons learned from the states that commenced sports betting this year.
The Committee on State-Federal Relations will focus on the prospective role of the federal government in sports betting.
The International Masters of Gaming Law will hold a Masterclass that examines the legal and regulatory aspects of sports betting.

Lee Richardson

, CEO of Gaming Economics and a principal of Spectrum Gaming Sports Group, will provide an overview of sports betting for incoming legislators.
Governor Christie, the original plaintiff in the Supreme Court case that in

May 2018

forever changed the gambling landscape in

the United States

, shares his insights as to why he directed the

State of New Jersey

to vigorously pursue litigation despite continual setbacks in

New Jersey

and despite opposition from the major sports leagues.
Registration to attend the Winter Meeting is open to the public at http://www.nclgs.org/meetings.html
"The ongoing rollout of sports betting is a focal point in statehouses across the country. We have assembled an outstanding program to address many aspects of this important policy issue," said NCLGS Vice President and State Senator Keith Pickard. "Anyone with an interest in sports betting should attend our Winter Meeting."
More than 200 attendees, including dozens of state legislators, are expected to attend the three-day NCLGS Winter Meeting. The conference agenda includes:
Six legislative committee sessions: Casinos, Emerging Forms of Gaming, Lotteries, Pari-Mutuels, Sports Betting/iGaming, and State-Federal Relations
Two Masterclasses presented by the International Masters of Gaming Law
Thursday evening welcome reception
Friday evening attendee reception
Saturday afternoon back-of-house tour of Harrah's New Orleans Casino
Sunday general session focusing on the relationship between gaming and tourism
For sponsorship information, contact events@nclgs.org. Legislators. Those seeking NCLGS membership information should contact Wayne Marlin at wayne.marlin@nclgs.org.
NCLGS is the only organization of state lawmakers that meets on a regular basis to discuss issues relating to gaming. Members of NCLGS serve as chairpersons or members of state legislative committees responsible for the regulation of gaming in their state legislative houses. NCLGS does not promote or oppose gaming but is primarily concerned with the regulation and economic and social impacts of the industry. The NCLGS Foundation is the educational and research arm of NCLGS. The 501(c)(3) non-profit is a source of non-partisan data on issues of gaming legislation and regulation.
Spectrum Gaming Group, which has performed advisory and consulting work for gaming operators, regulators and legislatures in 36 US states and territories and in 47 countries on six continents, serves as the Executive Director of NCLGS.
Source: National Council of Legislators from Gaming States
Casino Technology releases new line multi game at BEGE 2018
Reading Time:
2
minutes
Casino Technology will present its latest compelling multi game during BEGE expo, the most influential exhibition in Eastern and Central Europe held in Sofia, Bulgaria on 21-22 of November.
Biser Bojanov, Business Development for the Balkans at Casino Technology, commented: "Specially at BEGE 2018, we'll premiere our new progressive game pack CLOVER CHARM™ that reflects our strive to deliver top-performing entertainment. Along with the recently released GORILLA WHEEL™ progressive game package, CLOVER CHARM™ presents Casino Technology's main drive to create games that are loved and preferred by large demographics of players, giving the needed diversity for operators. Thus we help our customers compete in a dynamic and rapidly-changing environment".
CLOVER CHARM™ consists of 5 titles and offers 3-level jackpot, configurable as a stand alone or linked progressive. The games in the suite are specially designed to provide extended time on device, combined with the thrill of triple progressive jackpots. Included are titles that are proven to perform – Clover Charm, Clover Charm Deluxe, Habanero Wild, WinLand, Magic Nights.
CLOVER CHARM™ is the latest completion to the company's multilevel Progressive line of game suites. GORILLA WHEEL™ was launched few months ago and already gaining momentum with the featured 6 progressive slot themes in a single game pack with 4-level progressive symbol driven jackpot. The vivid and fascinating graphics and the sticky symbols, based on the classic collect symbol concept, is captivating. The game suite will be presented during BEGE Expo with the premium modular EZ MODULO™ slot machine.
"Standing out with contemporary modular design, the EZ MODULO™ series will be the focus of Casino Technology's presentation at BEGE 2018. Offering great flexibility, the cabinet could be configured with different size and number of monitors", Biser Bojanov added. EZ MODULO™ series of cabinets will feature too the popular multigame SPEED KING™ with 60 titles, selectable through configurable lobby.
Aiming to secure operators with powerful tool for control, monitoring and in-depth analysis of the financial, security, maintenance and all operations of the gaming floor, Casino Technology presents a high-end solution – RHINO™ Casino Management System. Consisting of modules including Monitoring, Accounting, Player Tracking, Cashless, TITO, Performance Analysis, Jackpot, RHINO™ is ideally adapted to the requirements of operators. It is constantly enhanced with new functionalities that will be demonstrated during the show.
Casino Technology Interactive will present the newest entries in the online segment – the next generation of online games – Neon Games – an efficient set of intriguing game maths, different types of game mechanics, and the white label solution LEOPARD™ online gaming platform that are anticipated to ignite a fast-to-market.
"Casino Technology is at the threshold of its 20th anniversary and we are thrilled to present once again to our long term and new partners and clients excellent performance, that will spark their interest", said Biser Bojanov.