Cineplex Inc. and VRstudios Inc. Announce Partnership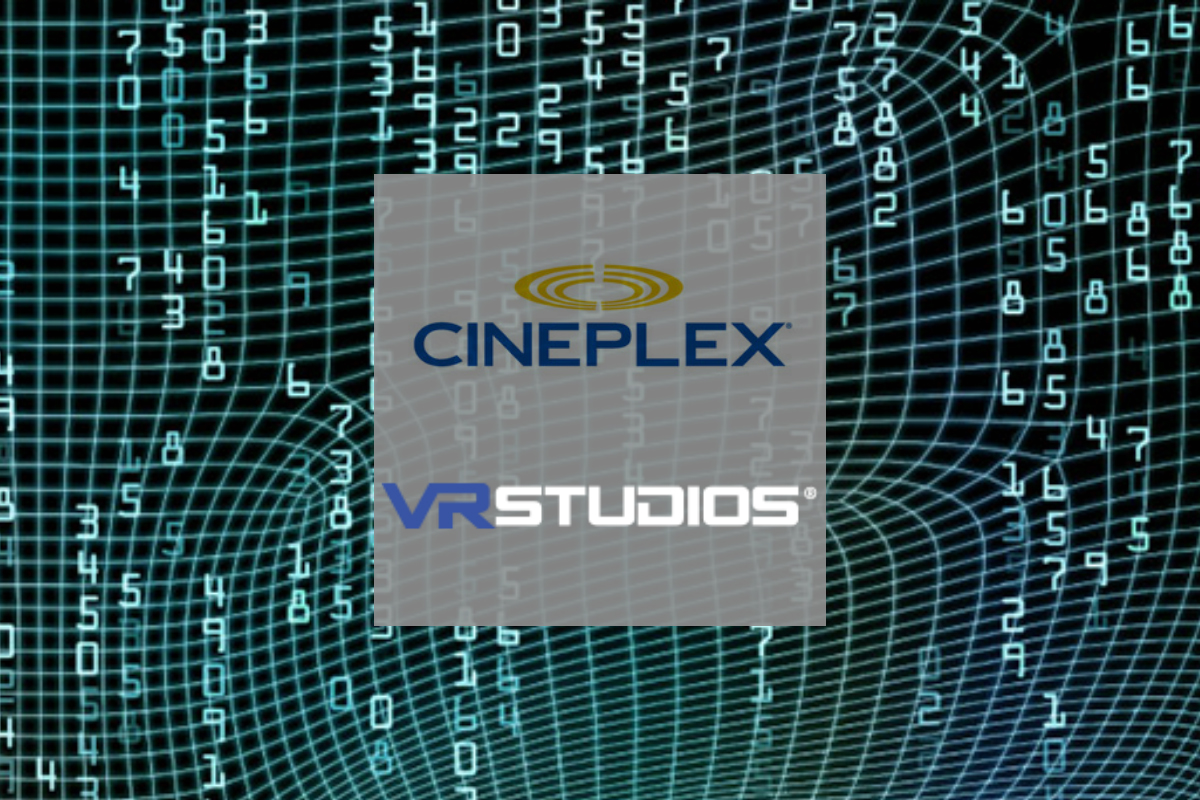 Reading Time:
4
minutes
Agreement Includes Equity Investment, Commercial Partnership and Expansion Opportunities. Company Plans to Roll-Out 30-40 Virtual Reality Installations in Canada
Cineplex, a leading entertainment and media company, announced a strategic partnership with VRstudios, Inc. ("VRstudios"), the largest provider of turnkey, location-based virtual reality solutions in the world. The agreement includes a commercial partnership and an investment by Cineplex to acquire a significant ownership interest in VRstudios. The financial terms were not disclosed.
In addition to installation opportunities at existing Cineplex-owned properties – including its theatre network and location-based entertainment (LBE) network – the agreement also provides broader expansion opportunities in North America and around the globe. Founded in 2014 and based in Seattle, Washington, VRstudios' product solutions are sold in various configurations for untethered multiplayer, free-roaming, room-scale and warehouse-scale commercial VR attractions. It features eight unique VR experiences in environments ranging in size from 100 to 2,400 square feet.
With more than 65 systems deployed to customers in 15 countries, plus another 120 commercial VR attractions powered by its AMP management software, VRstudios has the largest global installation footprint today and provides virtual reality solutions to popular entertainment destinations including theme parks, arcades, amusement parks, family entertainment centres, casinos and movie theatre complexes. Cineplex has recently installed a VRstudios attraction at The Rec Room in South Edmonton, Alberta, and plans to open approximately 30-40 additional locations across its theatre and LBE networks in Canada by the end of 2021.
"We are not just deploying VR across our network, we are strategically investing in the market to create new revenue streams as well as critical mass and scale for growth. We are proud to be leading the way in the burgeoning location-based VR market," said Ellis Jacob, President and CEO, Cineplex. "VRstudios' product portfolio base has obvious application opportunities across the Cineplex ecosystem, and we are particularly excited about growth opportunities for Player One Amusement Group."
One of North America's leading providers of interactive video, redemption and amusement gaming equipment, Player One Amusement Group (P1AG) specializes in solution servicing and design for a wide range of customers in the theatrical exhibition vertical as well as community-based entertainment destinations such as bowling centres, restaurants, arcades, shopping centres and water parks. The agreement announced today creates opportunities for P1AG to work closely with VRstudios to manage the sale, support integration and maintenance of VRstudios' portfolio of systems in North America.
"Cineplex is one of the world's leading entertainment companies and we are honoured to be working in partnership with them to drive further innovation in the location-based VR marketplace," said Kevin Vitale, Chief Executive Officer, VRstudios. "There is great synergy in our respective visions for scaling VR in commercial entertainment and the enterprise-wide strategy to make it happen."
VRstudios offers a complete, customizable end-to-end virtual reality solution that includes an Attraction Management Platform™ for location-based entertainment businesses. Designed from the ground up, these systems facilitate amazing experiences which cannot be duplicated by in-home consumer virtual reality platforms. Emphasizing turnkey installation, easy-operation, training and support as well as owner profitability, the VRstudios solutions utilizes commercial-quality, patent-pending technology to offer ultimate virtual reality attractions.
Forward Looking Statements
This press release contains "forward-looking statements" within the meaning of applicable securities laws, such as statements concerning anticipated future events, results, circumstances, performance or expectations that are not historical facts. These statements are not guarantees of future performance and are subject to numerous risks and uncertainties, including those described in Cineplex's Annual Information Form ("AIF"). Those risks and uncertainties include: adverse factors generally encountered in the film exhibition industry such as poor film product and unauthorized copying; risks associated with national and world events, including war, terrorism and international conflicts; natural disasters or extreme weather conditions; infectious diseases; changes in income tax legislation; and general economic conditions. In addition, these risks and uncertainties include: the ability to achieve the expected synergies and the timing of same; the effectiveness of integration efforts and risks related to the satisfaction of the conditions to closing the transaction; and the related financing arrangements, including future general economic and market conditions and the associated debt and equity capital markets. Many of these risks and uncertainties can affect our actual results and could cause our actual results to differ materially from those expressed or implied in any forward-looking statement made by us or on our behalf. All forward-looking statements in this press release are qualified by these cautionary statements. These statements are made as of the date of this press release and, except as required by applicable law, we undertake no obligation to publicly update or revise any forward-looking statement, whether as a result of new information, future events or otherwise. Additionally, we undertake no obligation to comment on analyses, expectations or statements made by third parties in respect of Cineplex, its financial or operating results or its securities.
About Cineplex:
A leading entertainment and media company, Cineplex (TSX:CGX) is a top-tier Canadian brand that operates in the Film Entertainment and Content, Amusement and Leisure, and Media sectors. As Canada's largest and most innovative film exhibitor, Cineplex welcomes over 70 million guests annually through its circuit of 165 theatres across the country. Cineplex also operates successful businesses in digital commerce (CineplexStore.com), food service, alternative programming (Cineplex Events), cinema media (Cineplex Media), digital place-based media (Cineplex Digital Media), amusement solutions (Player One Amusement Group) and an online eSports platform for competitive and passionate gamers (WorldGaming.com). Additionally, Cineplex operates a location based entertainment business through Canada's newest destination for 'Eats & Entertainment' (The Rec Room), and will also be opening new complexes specially designed for teens and families (Playdium) as well as exciting new sports and entertainment venues across Canada (Topgolf). Cineplex is a joint venture partner in SCENE, Canada's largest entertainment loyalty program.
Proudly recognized as having one of the country's Most Admired Corporate Cultures, Cineplex employs approximately 13,000 people in its offices across Canada and the United States. To learn more visit Cineplex.com or download the Cineplex App.
About VRstudios:
VRstudios is a pioneer and leader in delivering turn-key large-scale, multiplayer, free-roaming commercial VR attraction systems for the LBE industry. The company offers a product line of complete solutions that can be quickly installed and efficiently operated, VRstudios is a one-stop-shop that makes it easy for owners and operators to offer innovative virtual reality attractions to their visitors. VRstudios launched in 2014 and has shipped over 65 systems to 15 countries.
Source: Cineplex
GeoComply Receives Full Approval as a Sports Wagering Supplier in West Virginia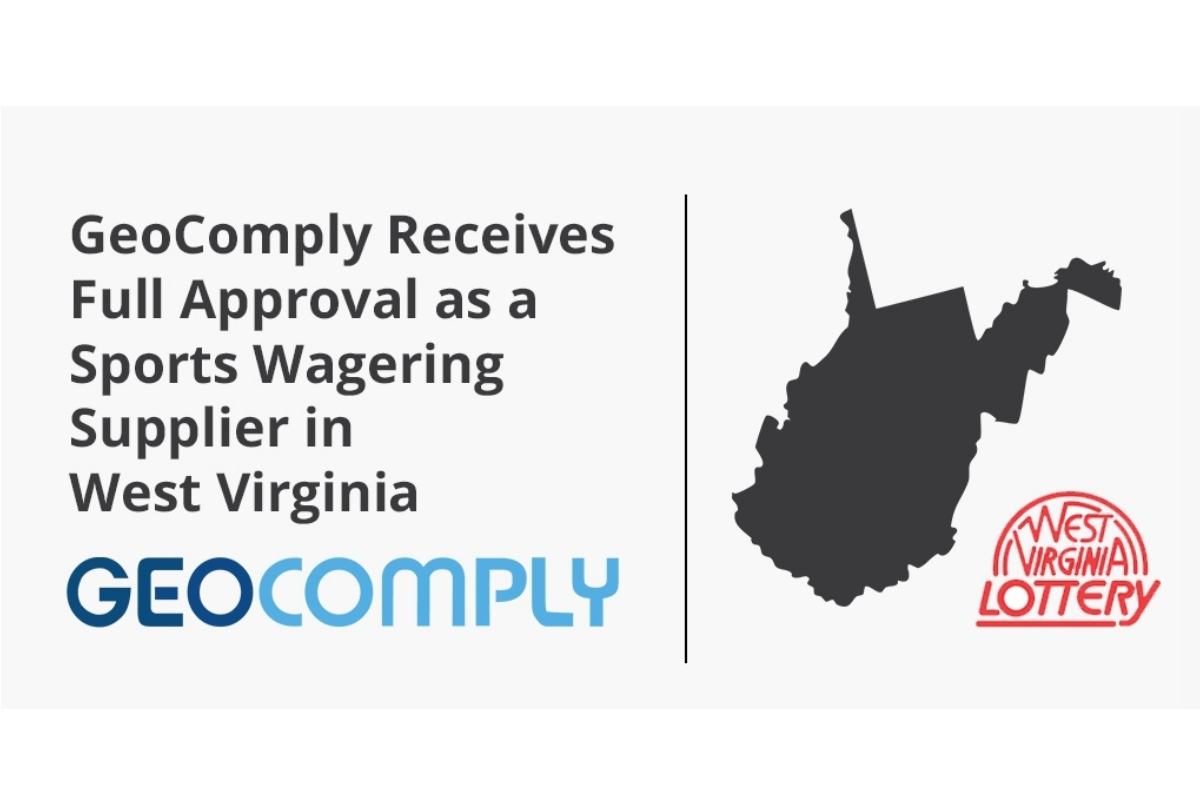 Reading Time:
1
minute
GeoComply  announced that it has received full approval as a sports wagering supplier in West Virginia for its geolocation compliance solution. GeoComply was granted interim approval in 2018 prior to receiving full approval from the West Virginia Lottery, which regulates all forms of gaming and gambling in the state.
"Geolocation compliance technology is one of the cornerstones of online sports wagering and we're really happy to have received full approval from the West Virginia Lottery," says David Briggs, CEO of GeoComply Solutions. "With almost 60% of residents living close to the West Virginia border, it's critically important to utilize accurate and reliable geolocation technology to ensure the state fully monetizes their potential sports wagering market. We're excited to be joining our partners including William Hill, FanDuel, DraftKings and IGT who also received approval in order to move online sports wagering forward in West Virginia."
About GeoComply Solutions:
GeoComply is a global leader in geolocation technology. Since launching in 2011, GeoComply has quickly become the iGaming industry's trusted solution for reliable, secure, and accurate geolocation services. GeoComply currently supports regulated online casino, poker, sports betting, lottery, ADW, and DFS operators in 42 US states to ensure compliance with state and federal regulations. For more information, please visit GeoComply.com
About The West Virginia Lottery:
The West Virginia Lottery regulates limited video lottery, sports wagering, video lottery and table games at the state's four racetrack casinos and the Greenbrier Resort as well as selling more than 40 different instant games a year, offers the popular in-state online drawing games of Keno, Daily 3, Daily 4, and Cash 25, offers the Multi-State Lottery games of Powerball®, Mega Millions® and Hot Lotto.
New Jersey Gambling Regulators Impose a Fine of $10K on PokerStars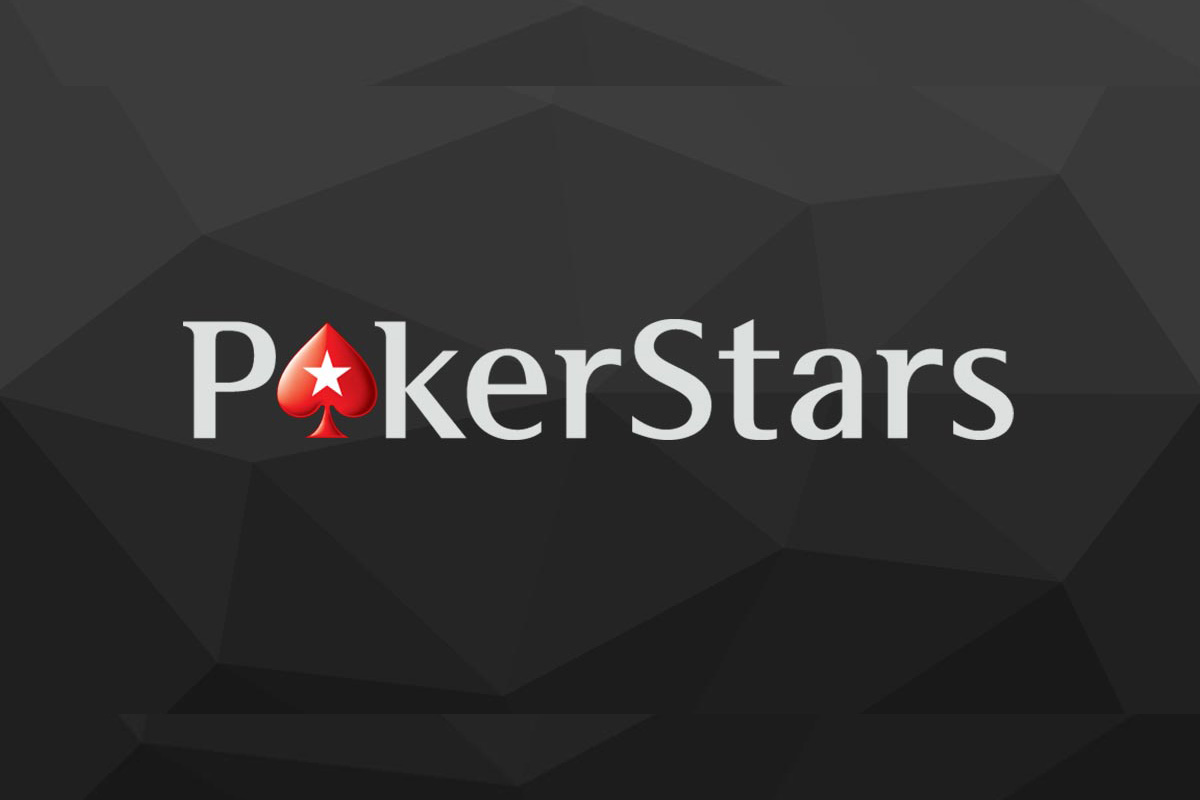 Reading Time:
1
minute
New Jersey gambling regulators have slapped a fine of $10,000 on PokerStars for accepting bets on New Jersey college basketball teams, which violated the state's sports betting law.
According to the documents filed by the state, PokerStars accepted 216 wagers on a game involving Rutgers and Eastern Michigan University totalling more than $2,700.
The company also took a single bet on a game involving Monmouth University and the University of Pennsylvania, whose value was not disclosed.
The fine comes as New Jersey lawmakers are considering a bill that would set fines starting at $20,000 and ranging up to $100,000 for companies that take prohibited bets on New Jersey college teams.
Iowa House Passes Sports Betting Bill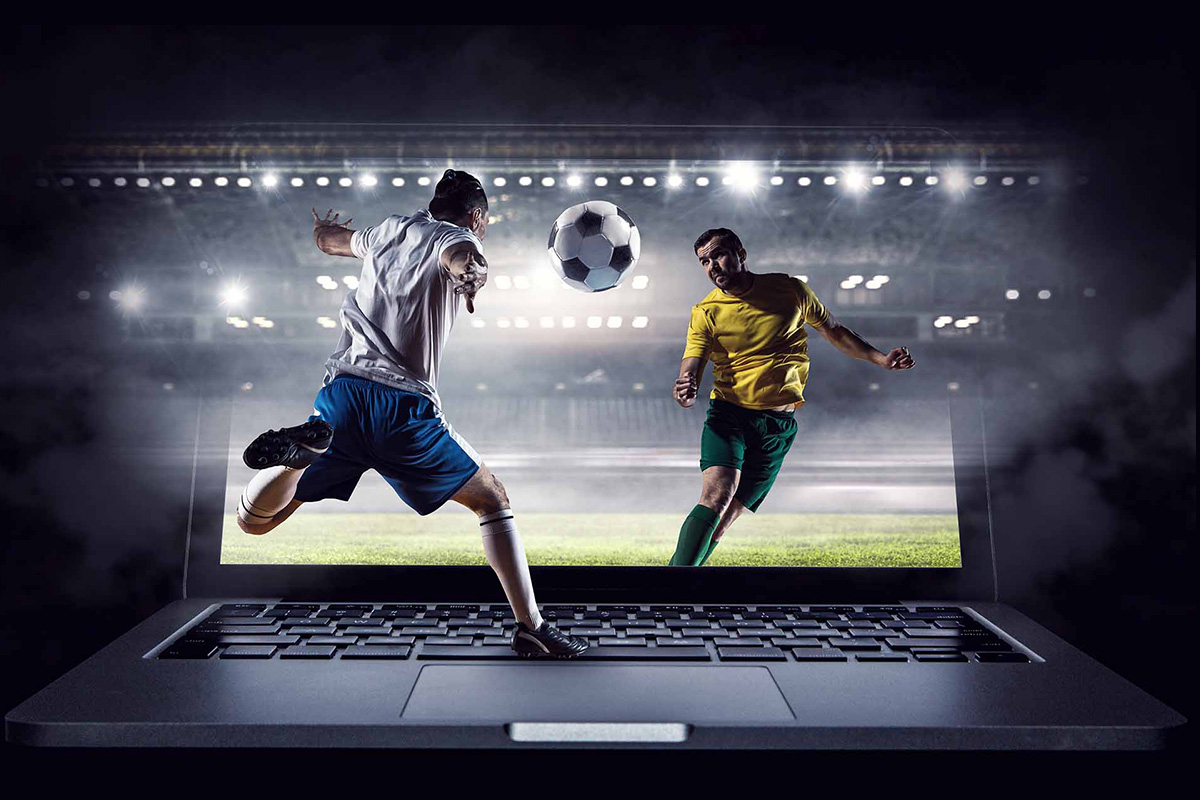 Reading Time:
1
minute
The Iowa House has passed a bill for legalising betting on sporting events and fantasy sports. The bill has been sent the governor for consideration.
The Senate gave its approval and the bill now goes to Gov. Kim Reynolds who has said she will await the final version of the bill to decide whether she will sign it.
The bill authorises the Iowa Racing and Gaming Commission to establish rules for betting on professional, collegiate and international sporting events, including motor racing.
The bill also legalises fantasy sports contests and internet fantasy sports betting but delays betting based on college sporting event statistics until May 2020.
The commission regulates the 19 state-licensed casinos in Iowa. Once the rules are set up by the commission as early as this summer sports bets can be placed at casinos or on a mobile application they establish.
Sports betting would be limited to those 21 and older, and the bill sets a 6.75% tax on net receipts. Taxes and licensing fees could bring in estimated annual revenue of $2.3 million to $4 million annually.