Scientific Games Creates Sportsbook Operations Team in Gibraltar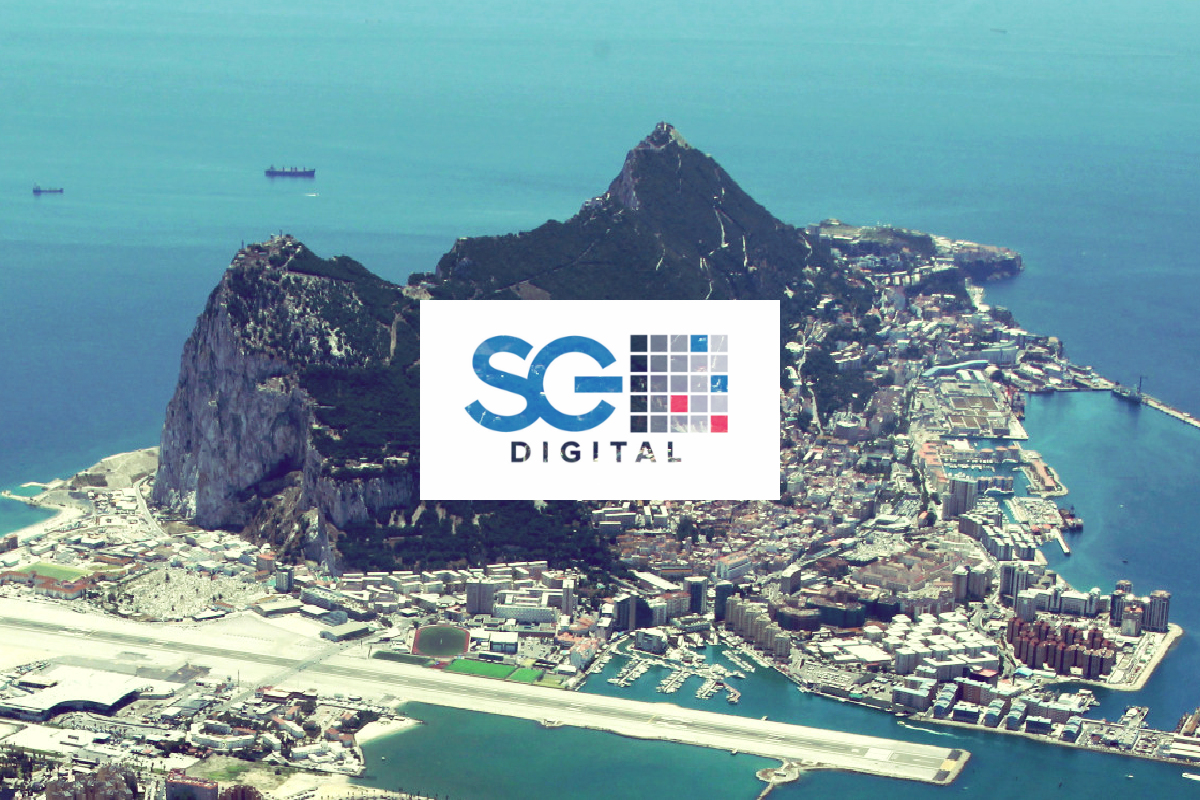 Reading Time:
3
minutes
The team will be led by Stuart Weston, VP, Sportsbook Operations for SG Digital
Scientific Games Corporation (NASDAQ: SGMS) ("Scientific Games" or the "Company") is taking its sports betting portfolio to the next level with the creation of a Sportsbook Operations team in Gibraltar. The new team will support customers directly with a sportsbook operations service to help grow their sportsbook businesses.
The creation of SG Digital's Sportsbook Operations team instantly builds on the company's world-class sports betting products and ignites a fast-to-market, full-stack sportsbook portfolio that includes sports betting, portal, mobile betting, and retail services. SG Digital can now manage an entire Sportsbook operation for multiple customers, enabling long-term success with less heavy lifting for installations and ongoing sportsbook management.
Keith O'Loughlin, SVP Sportsbook for SG Digital, said, "Given the massive opportunity in the U.S. and the continued success of existing markets, the addition of Sportsbook Operations is a natural step up for our business. The team will work directly with our partners to operate and run their sportsbooks, ramping up the value of sports betting for everyone involved. It's a new ball game, and our partners have asked to tap into our vast knowledge to help with day-to-day sportsbook operations. Now, we're completely equipped to offer that capability and support customers in growing their business like never before."
Stuart Weston has been appointed to Vice President, Sportsbook Operations for SG Digital. Stuart brings with him two decades of industry experience, most recently as Managing Director for Superbet and previously as Sportsbook Product Director at William Hill. Weston will lead the Sports Operations team to maximize sports betting operations output and gear up for continued global growth in the sports betting market. The Sportsbook Operations team's capabilities now span decades, industries and extensive expertise to better serve our customers' needs.
The move reflects Scientific Games' deep commitment to the sports betting industry as well as its Gibraltar office, where the team will be based.
© 2018 Scientific Games Corporation.  All Rights Reserved.
About Scientific Games:
Scientific Games Corporation (NASDAQ: SGMS) is the global leader in technology-based gaming systems, table games, table products and instant games and a leader in products, services and content for gaming, lottery and interactive gaming markets. Scientific Games delivers what customers and players value most: trusted security, creative content, operating efficiencies and innovative technology. Today, we offer customers a fully integrated portfolio of technology platforms, robust systems, engaging content and unrivalled professional services. For more information, please visit www.scientificgames.com.
Forward-Looking Statements
In this press release, Scientific Games makes "forward-looking statements" within the meaning of the U.S. Private Securities Litigation Reform Act of 1995. Forward-looking statements can be identified by words such as "will," "may," and "should." These statements are based upon management's current expectations, assumptions and estimates and are not guarantees of timing, future results or performance. Therefore, you should not rely on any of these forward-looking statements as predictions of future events. Actual results may differ materially from those contemplated in these statements due to a variety of risks and uncertainties and other factors, including those factors described in our filings with the SEC, including the Company's current reports on Form 8-K, quarterly reports on Form 10-Q and its latest annual report on Form 10-K filed with the SEC on March 1, 2018 (including under the headings "Forward Looking Statements" and "Risk Factors"). Forward-looking statements speak only as of the date they are made and, except for Scientific Games' ongoing obligations under the U.S. federal securities laws, Scientific Games undertakes no obligation to publicly update any forward-looking statements whether as a result of new information, future events or otherwise.
Source: Scientific Games Corporation

AstroPay Appoints Fayyaz Ansari as CFO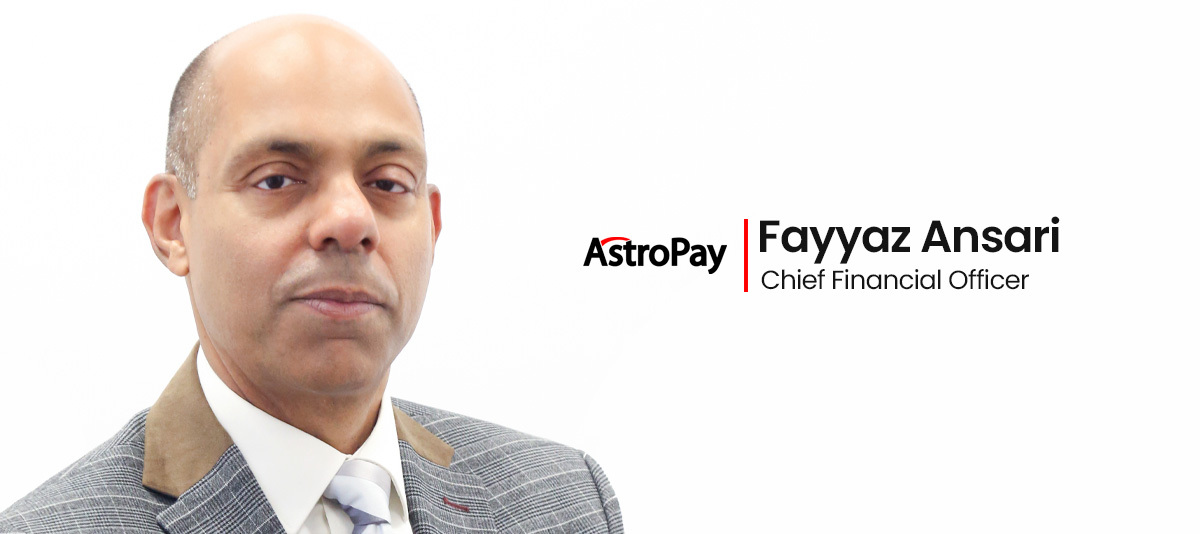 Reading Time:
2
minutes
AstroPay has appointed Fayyaz Ansari as its Chief Financial Officer (CFO).
Having worked in finance for over 20 years, Fayyaz brings with him a deep understanding of the global payments industry. Prior to joining AstroPay, he was working at Skrill, NETELLER & Income Access (part of Paysafe Group Plc) as CFO of their digital wallet division and board member of their regulated entities. He will be based in the UK with responsibility for overseeing all aspects of AstroPay's global financial management and activities.
Fayyaz's extensive leadership experience includes controllership, treasury, financial planning and analysis, tax restructuring, corporate finance, performance management, M&A and strategic planning. He also managed other aspects of the finance function which includes banking, investments, financial systems and was involved in fundraising as well as coordinating efforts for an exit via a trade sale/ IPO.
"I am delighted to welcome Fayyaz to AstroPay where he will undoubtedly make an immediate impact as we aim to become the world's leading payments platform. His wealth of experience will be essential in implementing our strategic plans to accelerate growth and position AstroPay for the future. Fayyaz and the team will contribute to our mission of providing financial freedom to millions of people worldwide. He is an excellent addition to the AstroPay team and I look forward to working with him in our journey," Mikael Lijtenstein, CEO of AstroPay, said.
"I'm thrilled to have the opportunity to join AstroPay as the next step in my career. I am excited about working with a team that is passionate about the business, has a clear strategy and always puts customers' needs first. With its commitment to global expansion, a strong business model, a focus on diversity and proud history, AstroPay is well positioned for extraordinary growth and impact. I believe the company's unique value proposition and strong foundation will allow the business to grow and execute its vision of making payments much more accessible to customers around the world," Fayyaz Ansari, CFO of AstroPay, said.
Casinos Market Growth USD 764861.32 million by 2027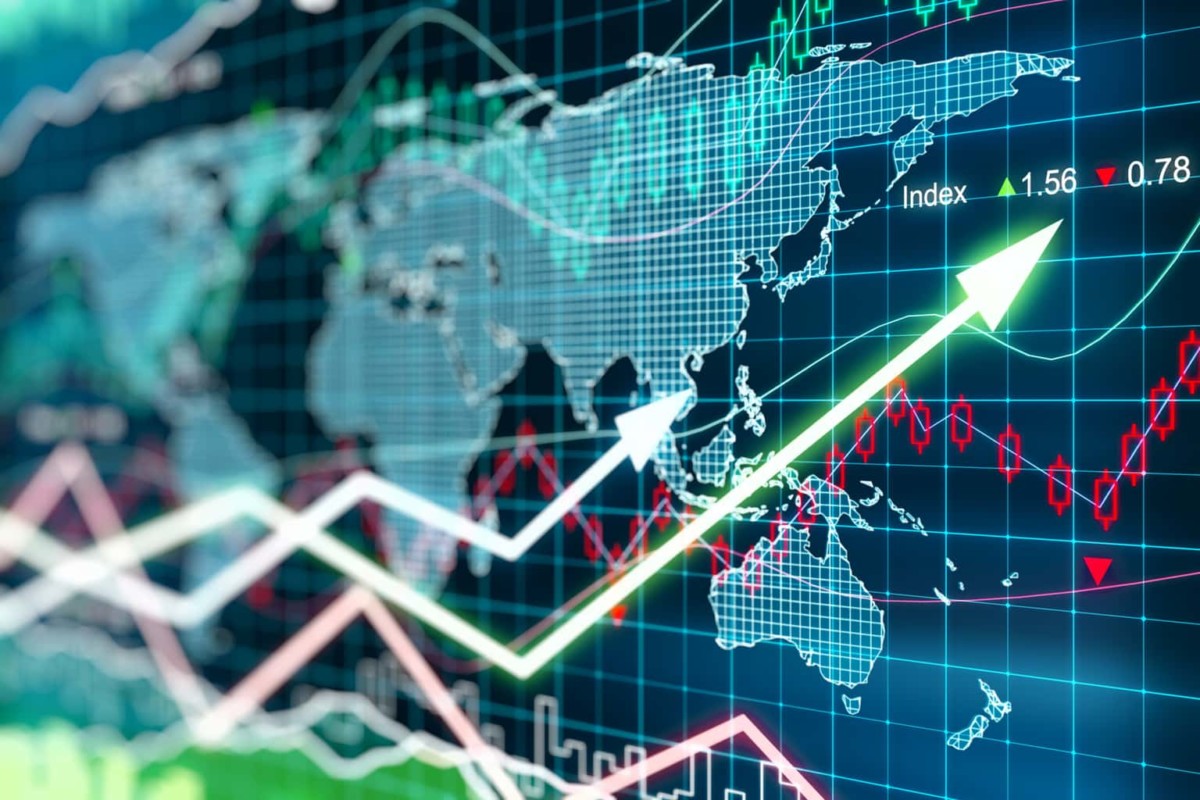 Reading Time:
2
minutes
A casino is more of a tourist attraction and indoor amusement zone. It offers services in hotels, restaurants, and shopping malls. The majority of the revenue comes from gambling. Casinos are concentrated in certain regions because gambling is illegal in several parts of the world.
Casinos Market report analysis benefits to shape the competition within the businesses and policies for the competitive environment to improve the possible revenue. The report evaluates key opportunities in the market and plans the factors that are and will drive the progress of the industry. Taking into account earlier growing patterns, growth drivers, and existing and upcoming trends, we also estimate the overall development of the Casinos Research during the forecast period.
In short, the Casinos Market report is helpful for industry players, investors, consultants, business strategists, researchers, and all those who is having any kind of interest or are planning to venture into the Casinos Market in any way. The global Casinos market size was valued at USD 545645.2 million in 2021 and is expected to expand at a CAGR of 5.79% during the forecast period, reaching USD 764861.32 million by 2027.
Casinos Market Segmentation: –
Market segments help decision-makers direct the product, sales, and marketing strategies, and can power your product development cycles by informing how you make product offerings for different segments.
Based on types –
Gambling Machines
Gaming Tables
Online Legal Casino Gaming Services
Based on applications
Market segment by Region/Country including: –
North America (United States, Canada, and Mexico)
Europe (Germany, UK, France, Italy, Russia and Spain, etc.)
Asia-Pacific (China, Japan, Korea, India, Australia, Southeast Asia, etc.)
South America (Brazil, Argentina, Colombia, etc.)
Middle East & Africa (South Africa, UAE, Saudi Arabia, etc.)
Key Players in the Casinos Market: –
PlayCity
Delaware Park
Tropicana Entertainment
Caesars Entertainment
Harrington Gaming
Grupo Fobes
William Hill
Codere
888 Holdings
MGM Resorts
Boyd Gaming
Galaxy Entertainment
Penn National Gaming
Betfair
SJM Holdings
Las Vegas Sands
Dover Downs Gaming & Entertainment
Key Benefits of Casinos Market Research Report:
Types, applications, regions, and key players covered in the study
Industry drivers, restraints, and opportunities covered in the study
Recent industry trends and developments
Competitive landscape & strategies of key players
Historical, current, and projected market size, in terms of value
In-depth analysis of the Casinos Market
Sales, price, revenue, market share, and growth rate are covered in the report sales channels, distributors, traders, dealers, etc. are covered in the report
Xtremepush Enters into Partnership with Playtech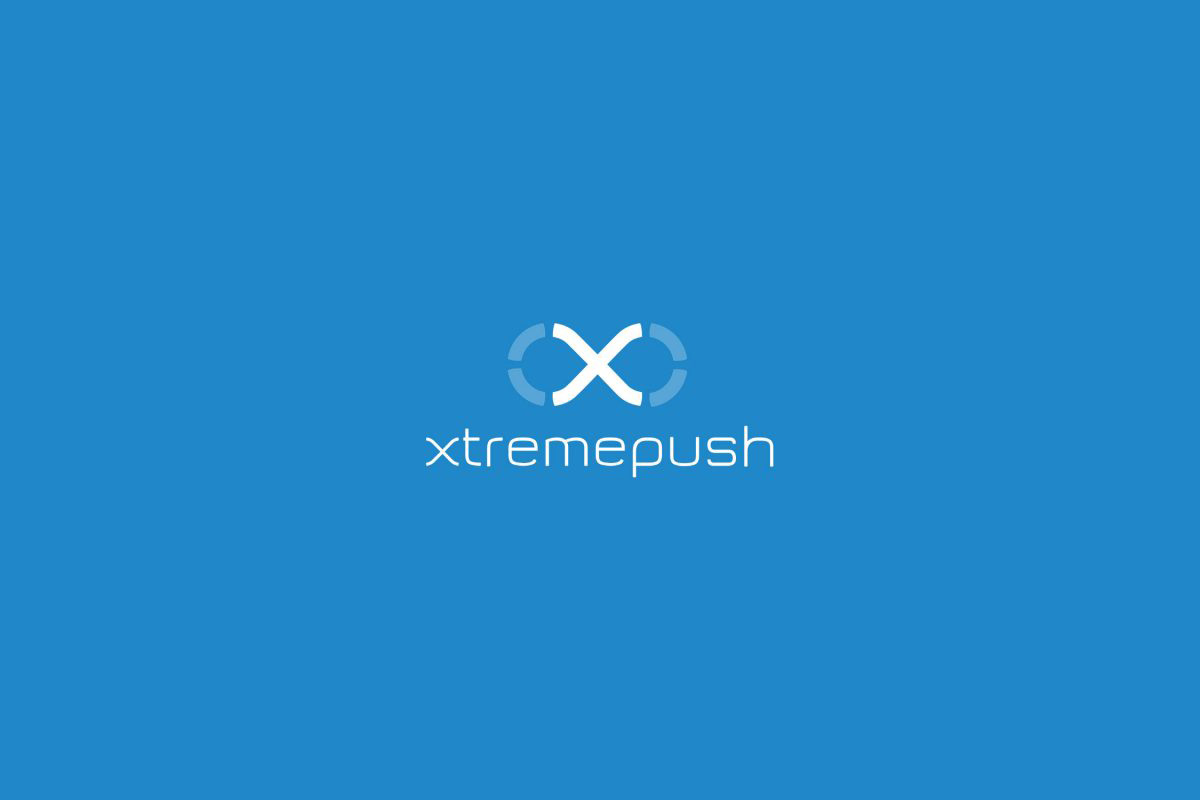 Reading Time:
< 1
minute
Xtremepush, the sports betting and gaming industry's leading player acquisition and retention platform, has partnered with Playtech, the world's largest supplier of online gaming and sports betting software.
This strategically significant agreement will enable licensees of both solutions to enhance their player communications through personalised, real-time messaging across email, SMS, push notifications and a range of other channels.
As part of this exciting new partnership, Xtremepush becomes a Playtech Certified Partner, underpinned by a deep integration between its multichannel engagement platform and Playtech's IMS player management system.
For operators, this will allow them to activate player and event data stored within Playtech's IMS as part of individually relevant engagement campaigns delivered through the Xtremepush platform, creating play-centric engagement.
Seamless integration also allows for advanced personalisation and segmentation, true multichannel player engagement and a full suite of campaign optimisation tools.
"We're delighted to have built this integration with Playtech, a company that we have long-since admired within the industry. Playtech has a deserved reputation for providing outstanding software solutions and we're proud to become a certified partner. Our mutual clients are already experiencing the benefits of this collaboration, and we look forward to working closely together over the coming months and years," Tommy Kearns, CEO at Xtremepush, said.
"Xtremepush is a key provider of multichannel engagement software in the industry. This integration enables our licensees to fully avail of its broad capabilities and deliver personalised acquisition, engagement and retention campaigns, powered by our IMS player management system. We are excited to see how this partnership will develop, and the impact it will have on operators," Anthony Evans, VP of Products at Playtech, said.